This post has been sponsored by Neutrogena. All opinions are my own
We've all been there. You're getting ready to head on vacation, to an event or even on a date and the dreaded happens – a zit that is about to ruin your plans. Luckily, there is a brand new product from Neutrogena that will help zap that zit in no time and won't break the bank. Last year, I wrote about my experience with their Light Therapy Acne Mask and how it was about to make waves in the beauty world.  The mask was great to use at home for 10 minutes, but probably something I wouldn't pack with me when I went on a trip. So now, they have stepped up their game and have now introduced the Light Therapy Acne Spot Treatment Pen which is perfect for carrying around with you when those pesky zits arise.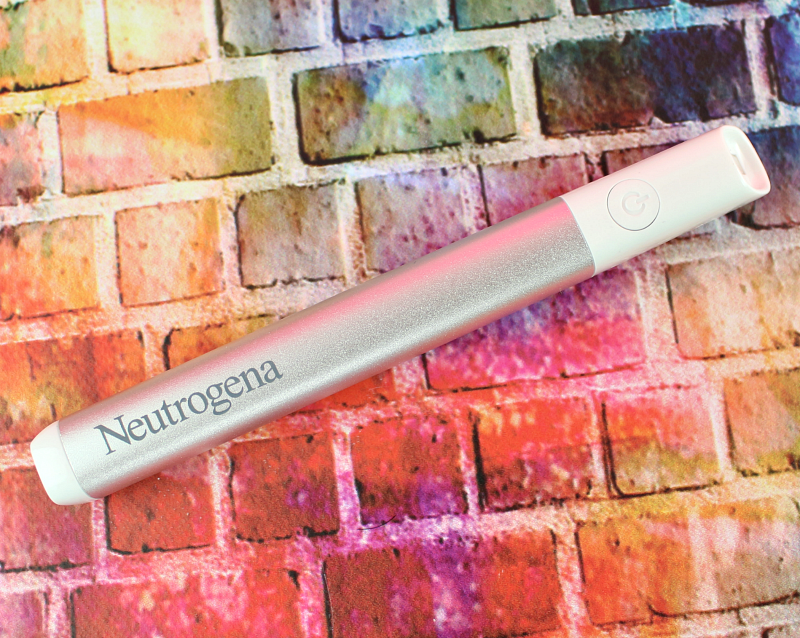 So what is light therapy? Much like the acne mask, the pen works the same way. Light therapy is a clinically proven effective acne technology that has been used for over a decade by dermatologists. The energy from the blue and red lights gently filter through the skin and have been scientifically shown to target acne-causing bacteria, which reduces the appearance of breakouts.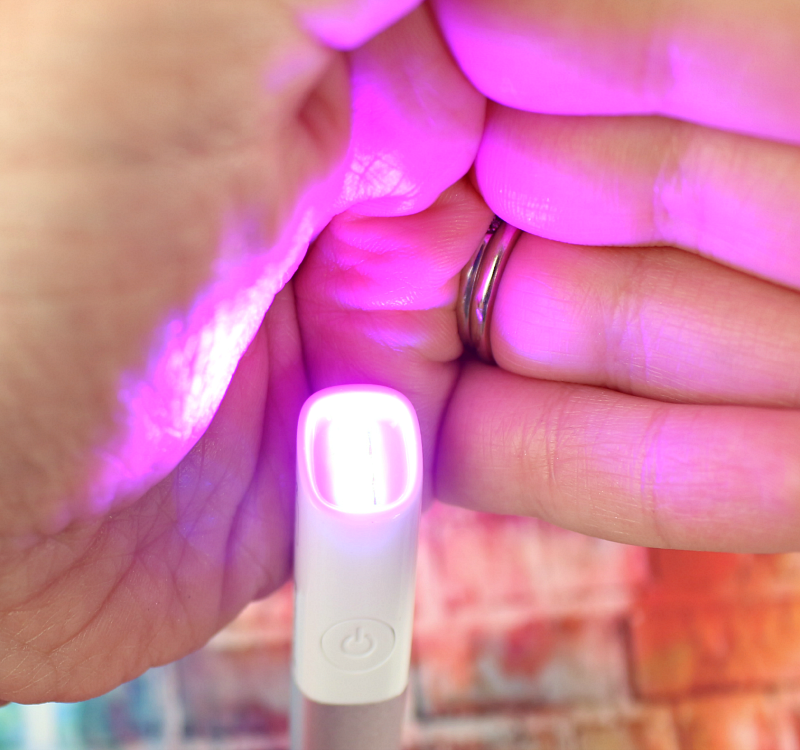 How It Works:
Make sure to wash and dry the area you wish to treat. Lightly place the head of the device (Shown above) over the area to be treated so it makes contact with your skin. Press and hold the power button for a full second until it beeps once. This will turn on the device. Once you hear the beep, that means your 2-minute  treatment has begun. Go ahead and place it on your skin so the device is touching your skin and the light is surrounding the pimple.  The device will automatically turn off after 2 minutes and will beep twice to let you know it's over.  For best results, use the Acne Spot Treatment up to three times per day per treatment area or until a pimple is gone.  The batteries can also be replaced on the device, so unlike the mask, this can be used over and over again without having to purchase additional activators.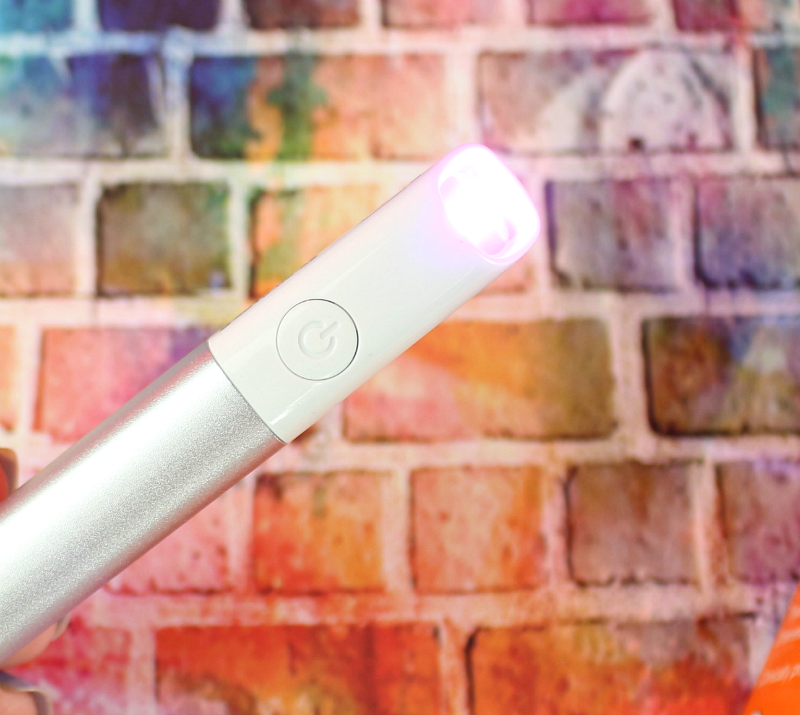 Thanks to the red and blue light that penetrates skin and targets pimples, it will treat your breakout in NO TIME. The blue light penetrates the surface of the skin to target acne-causing bacteria, and the red light goes deeper into the skin to reduce inflammation without flaking or burning. It's portable so you can pop it your purse to bring to work, the gym or while you're out running errands. It's pain & mess free!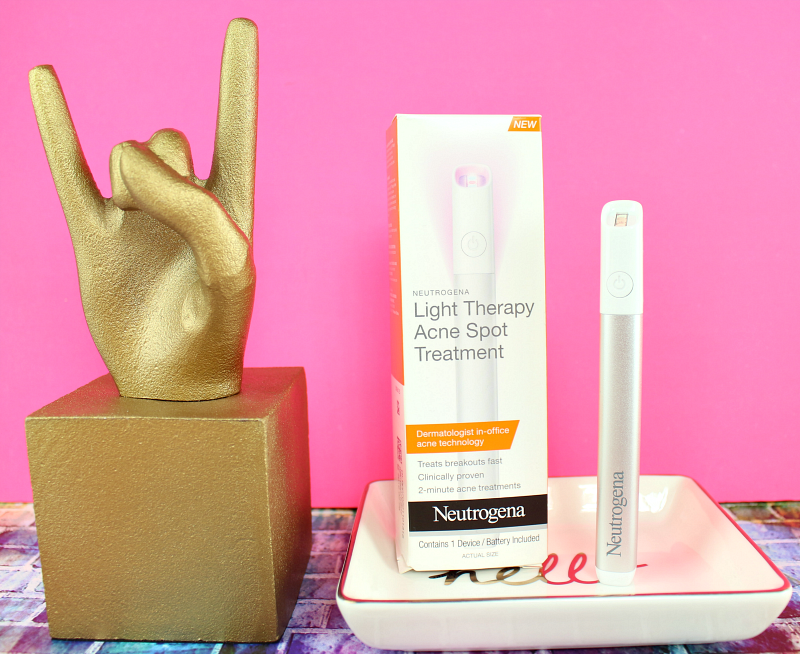 The spot treatment pen is available now on Neutrogena.com for $19.99.  Through July 15th, you can get 25% off via their Friends & Family sale with code CELEBRATE.
Have you used the Light Therapy Acne Spot Treatment pen before? Tell me your thoughts in the comments below!
This post has been sponsored by Neutrogena. All opinions are my own