*Sponsored by Rite-Aid*
Are you ready for one of the coolest new launches from Neutrogena?! Introducing the brand new Light Therapy Acne Mask!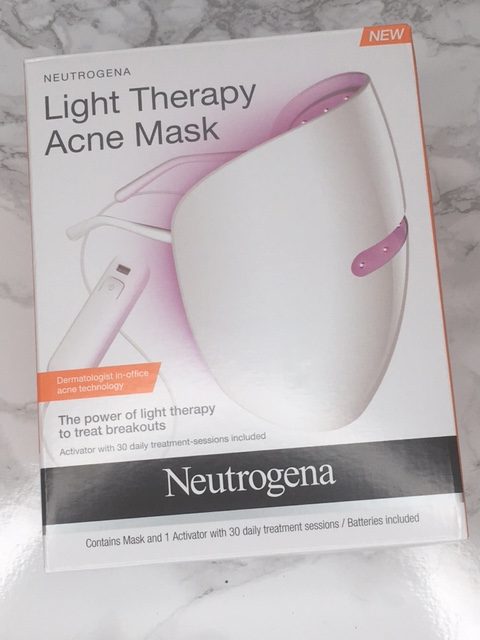 You're probably asking yourself – What in the world? Stay with me on this. Trust me – you're going to want to hear all about it! The new Light Therapy Acne Mask from Neutrogena is clinically proven to clear breakouts and clear skin by using light therapy. Light therapy is a clinically proven, effective acne technology used by dermatologists for over a decade. The energy from the red and blue lights gently filter through your skin and have been scientifically shown to target acne-causing bacteria, reducing the appearance of breakouts.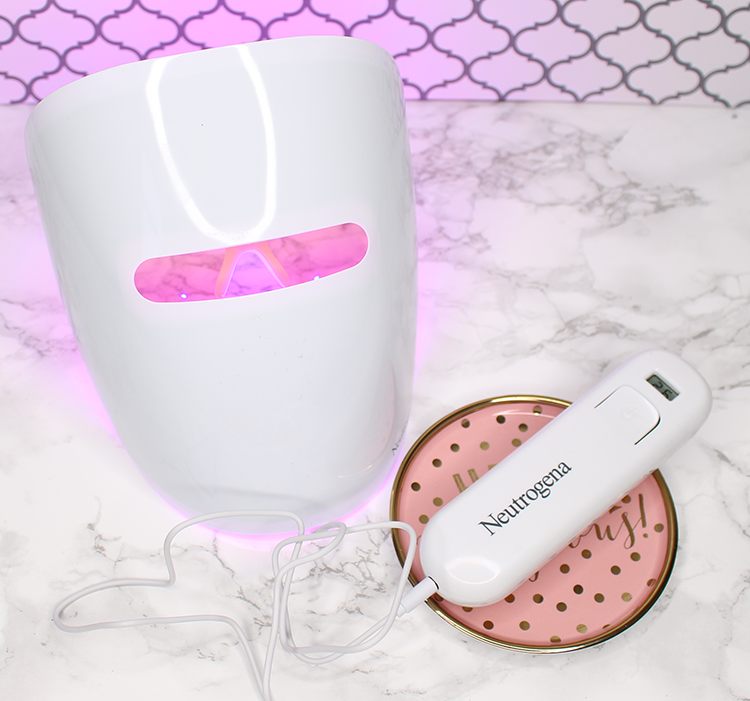 So how does it work? wash & dry your face prior to each treatment session to remove oil and makeup. Open the over-ear arm and put the mask on like you would a pair of glasses. There is also a treatment countdown on the activator so you know how many you have left.  Hold the power button down for one second and the mask will automatically turn on. You can go about doing your daily activities or sit back and relax and wait for it to finish. No need to set a timer – It will shut off by itself once the 10-minute treatment is over. By using the mask for 10 minutes a day for 30 days, you can expect to see a reduction in the appearance of breakouts.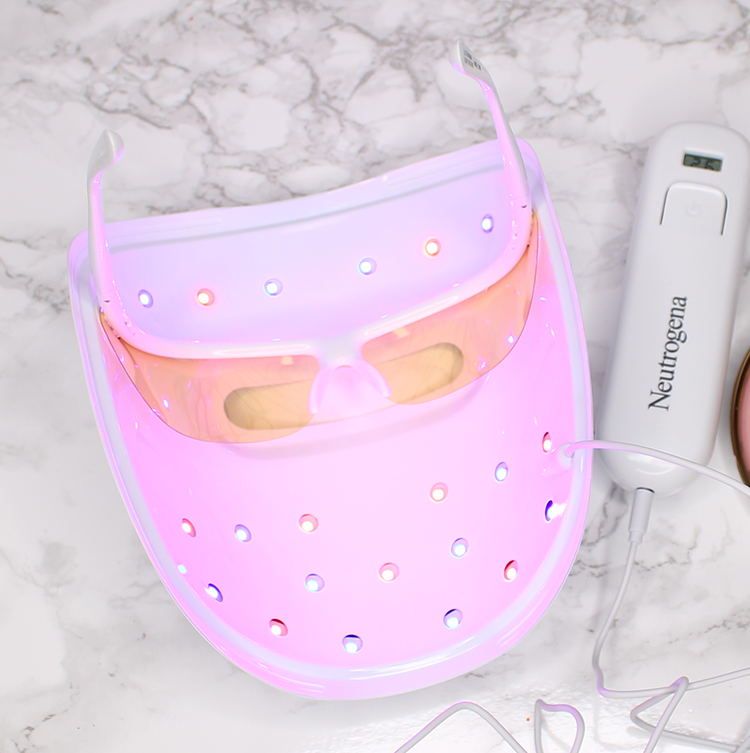 After each treatment session, the counter will show you how many sessions remain. Once it reaches 0, you have to disconnect and discard the activator. Additional activators are $19.99 (30 daily treatments) at your local Rite Aid.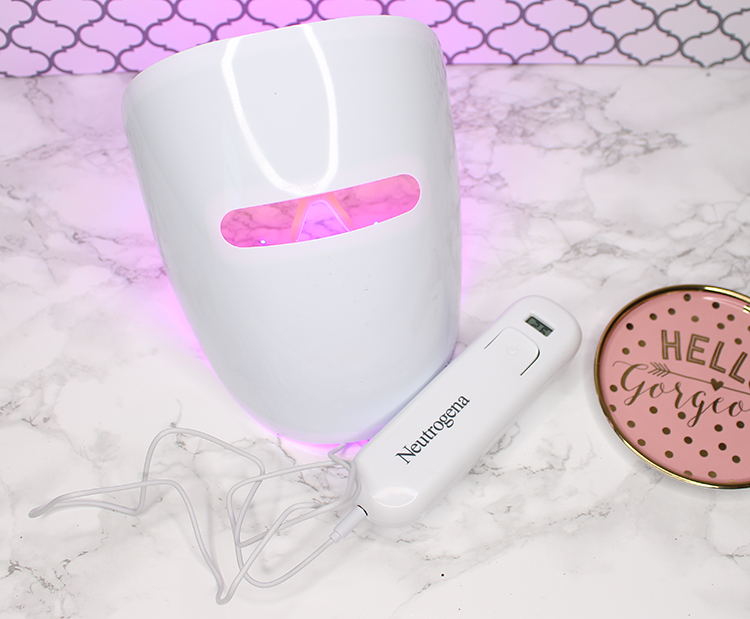 Here is a crazy photo of me wearing the mask- ha! It's super easy to slip on, do the treatment for 10 minutes and just relax or watch something on Netflix to pass the time.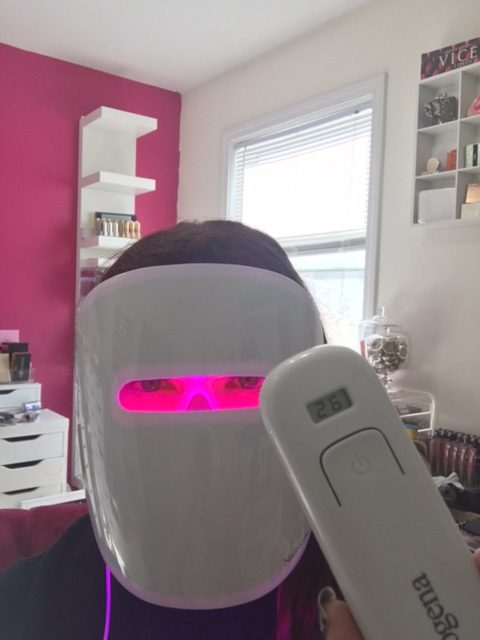 How awesome is it that you can get dermatologist in-office acne technology that is affordable and can be used in daily life! The Neutrogena Acne Light Therapy Mask will be available in Rite Aid stores beginning in November and will retail for $39.99 which includes the mask and one activator. 
Will you be giving this a try?
*This post has been sponsored by Rite Aid Network & Neutrogena. All opinions are my own*