*Sponsored by Suave. All opinions are my own*
There are two things you should know about me. 1) I'm always up for a challenge and 2) I'm all about saving money. So, I partnered  with Suave, and they asked me to put my senses to the test by taking a blind sniff challenge to which I would smell three Suave Essentials body washes along with comparable scents from Bath & Body Works.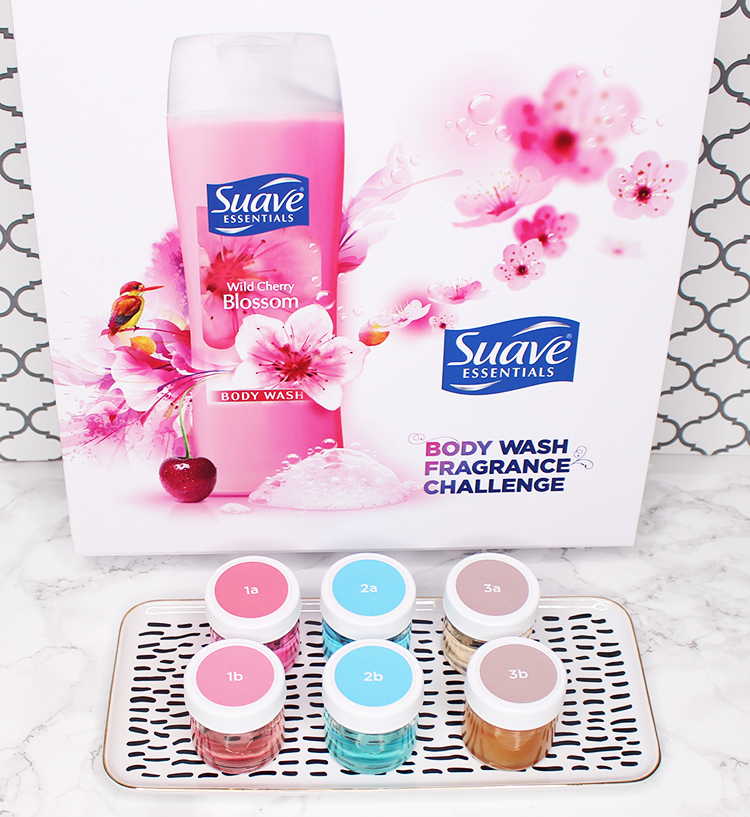 See those unlabeled jars? Each group includes one scent from Suave Essentials and a comparable fragrance from Bath & Body Works. I carefully examined all the jars and began to get to work.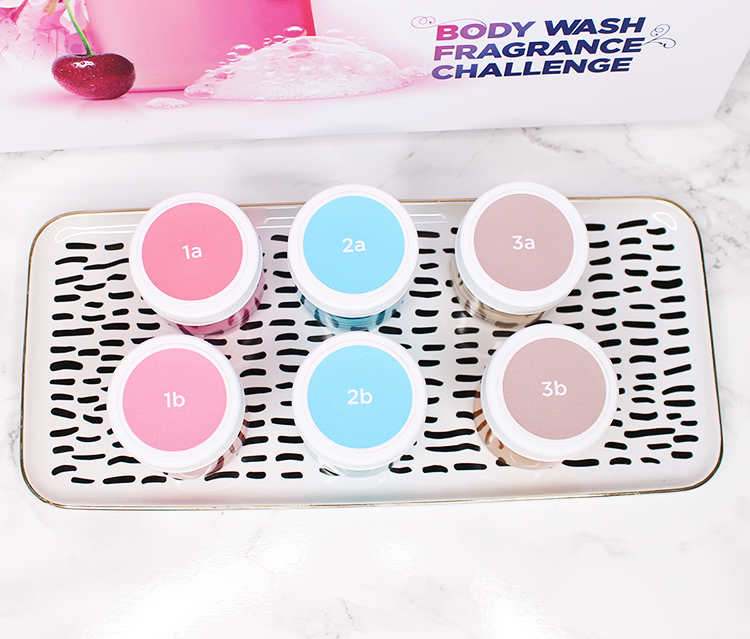 After taking my time and sniffing each one several times, it was time for the big reveal. Much to my surprise, I chose Suave Essentials for each one! They all smell just as great as premium brands and are available for a fraction of the price. Needless to say, I was shocked. I even put my husband to the test and he preferred all Suave Essentials as well. We both agreed each scent was more appealing and had more of a fresh scent to them.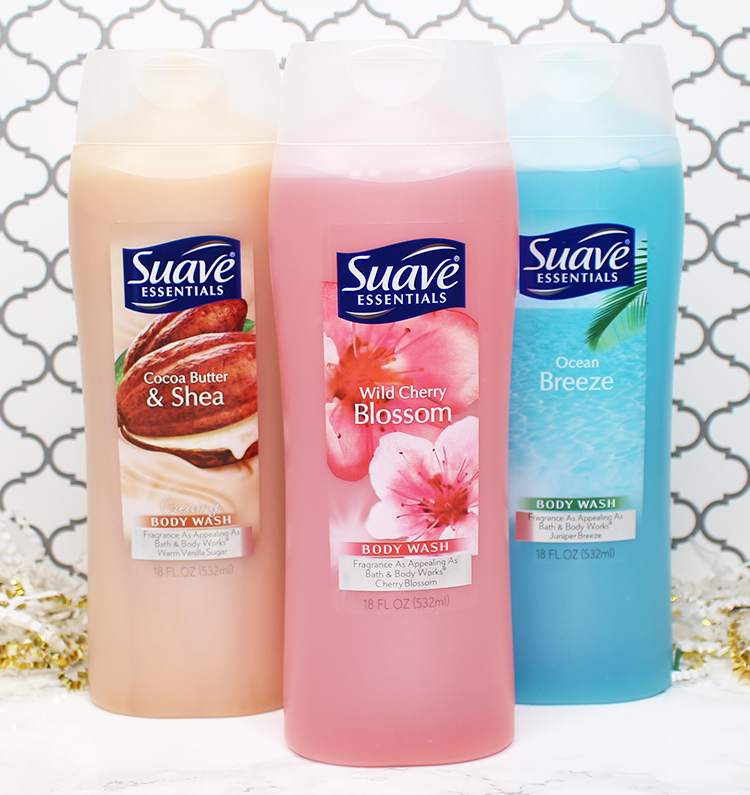 My Picks:
Suave Essentials Wild Cherry Blossom Body Wash over Bath & Body Works Cherry Blossom
Suave Essentials Ocean Breeze Body Wash over Bath & Body Works Juniper Breeze.
Suave Essentials Creamy Cocoa Butter & Shea Body Wash over Bath & Body Works Warm Vanilla Sugar
Suave Essentials body washes are absolutely the way to go. They are real and don't have a fake scent to them. Plus, they come in a variety of fun, fresh fragrances that the whole family can love and enjoy.
I think what I love most about Suave Essentials Body Wash (Besides their great scent) is the way they make my skin feel moisturized and extra soft. They lather up and foam really nicely in the shower and that is a huge plus for me as well.
I'm not the only one who was impressed! When the test was brought to real women, they also preferred the scent of three Suave Essentials body washes over three comparable Bath and Body Works® fragrances. Check out this video here where you can see their reaction and how surprised they were!
So how many bottles of Suave Essentials can you buy for the price of one Bath & Body Works fragrance? How does six sound?!
Find your favorite Suave Essentials body wash scent at your local Walmart today and experience the difference for yourself!
*Sponsored by Suave. All opinions are my own*