This is a sponsored conversation written by me on behalf of Olay
As a beauty blogger, testing out different skincare products is always high on my to do list. Last week, I received some skin care in the mail that was more expensive than a down payment on a car. No joke. We are talking in the thousands. There is no reason skincare should be that expensive (especially when there are so many other things I can buy for that amount of money) and I need some massive receipts to prove to me I am getting my money's worth.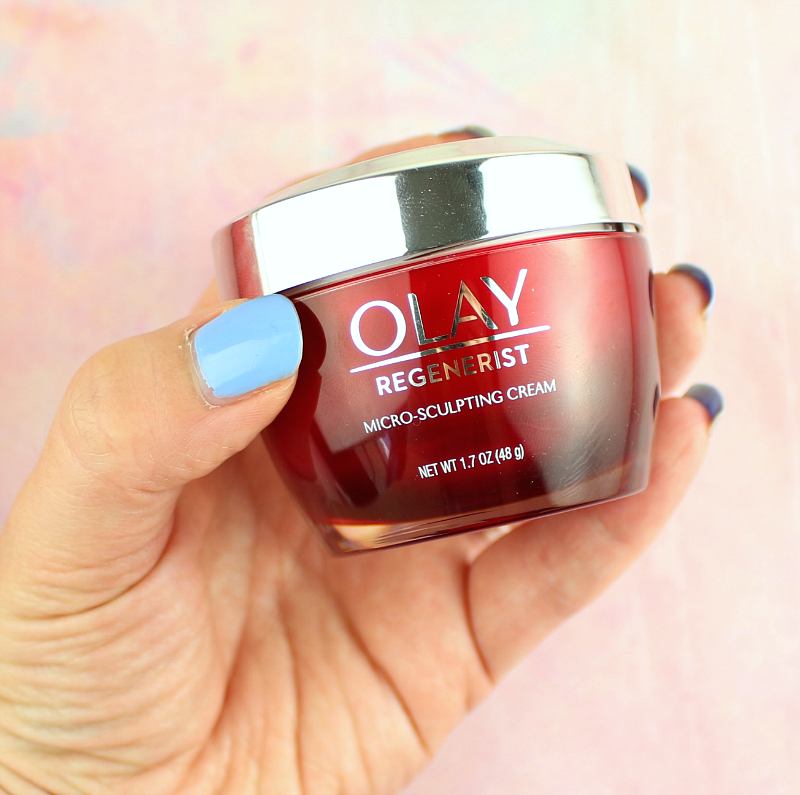 So do expensive creams REALLY work better? There are so many advertisements, commercials and beauty professionals who lead you to believe that you must spend prestige prices to achieve beautiful skin. However, an independent test by the Good Housekeeping Institute showed that Olay Regenerist Micro-Sculpting Cream outperformed 10 top prestige creams, including one with a $440 price tag! Honestly, this does not surprise me. The Olay Regenerist Micro-Sculpting Cream has been one of my go-to products for years. Don't worry ladies – it's time to take your anti-aging destiny into your own hands while still having some extra cash to go shoe shopping.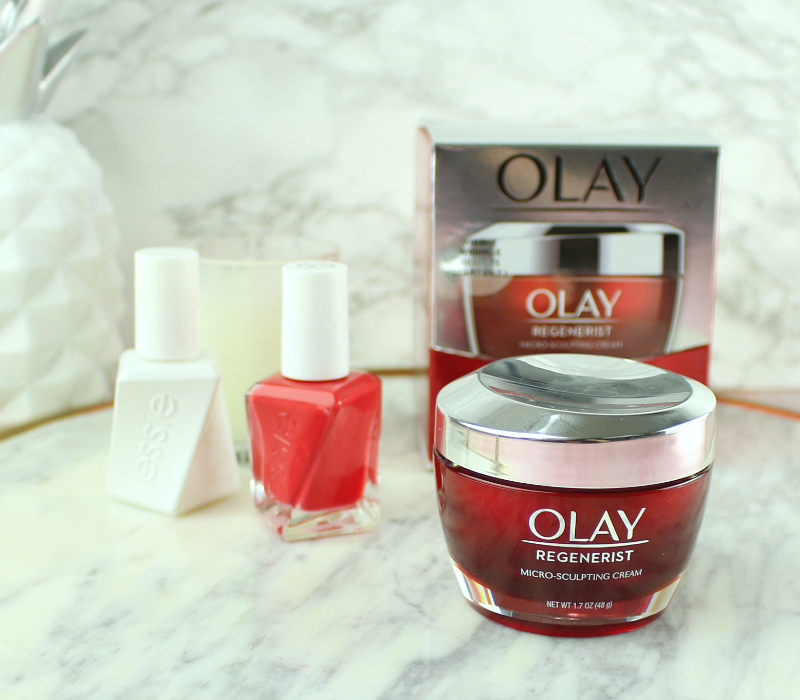 The Olay Regenerist Micro-Sculpting Cream is not only an anti-aging cream but is a moisturizing and plumping powerhouse. One of the key benefits for younger women seeking preventative anti-aging measures is, of course, hydration. After a few nights of using Olay Regenerist Micro-Sculpting Cream, I could see and feel a difference in the way my skin felt and looked. My skin was softer, hydrated and just looked so much brighter. Plus, when my son went to kiss me goodnight he told me my face smelled good. Ha!
Let's break down some of the key ingredients found in the Olay Regenerist Micro-Sculpting Cream, shall we?
Key Ingredients:
Carob Seed Extract aids in skin repair and regeneration, according to in vitro and in vivo testing
Niacinamide (Vitamin B3) boosts cell turnover and maintains skin's moisture barrier
Amino-peptide (pal-KTKKS) helps decrease the appearance of fine lines and wrinkles
Panthenol (Vitamin B5) soothes and moisturizes the skin
Vitamin E is an oil-soluble anti-oxidant which protects against free radical damage
Olivem is a derivative of olive oil which has been modified to increase the penetration of anti-aging ingredients into the skin's stratum corneum
Glycerin and Hyaluronic Acid, powerful humectants with intense miniaturization properties
The formula in Olay Regenerist Micro-Sculpting Cream feels very rich, lightweight and luxe without being too heavy on my skin.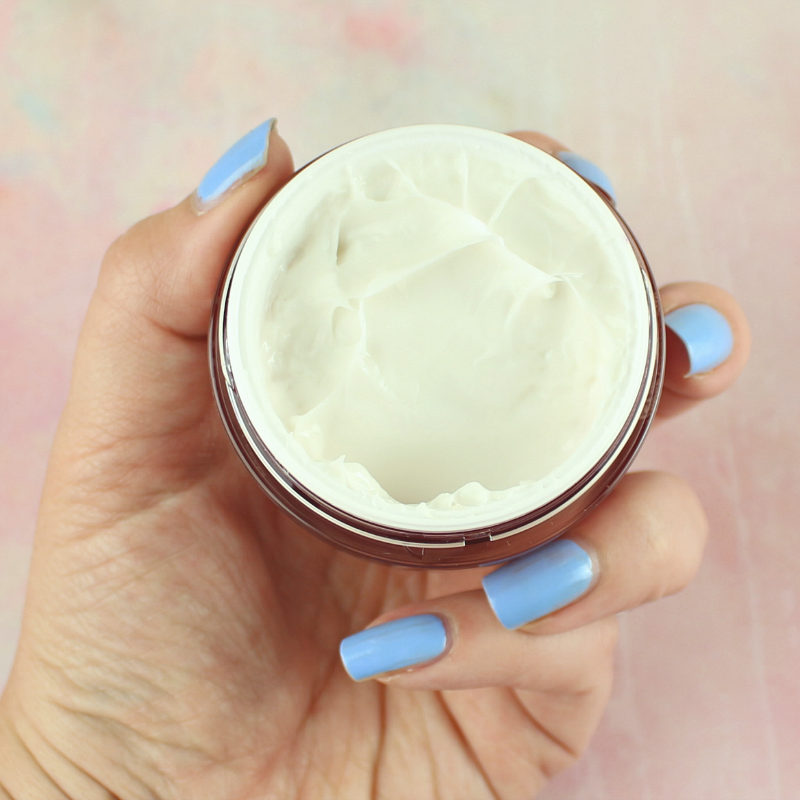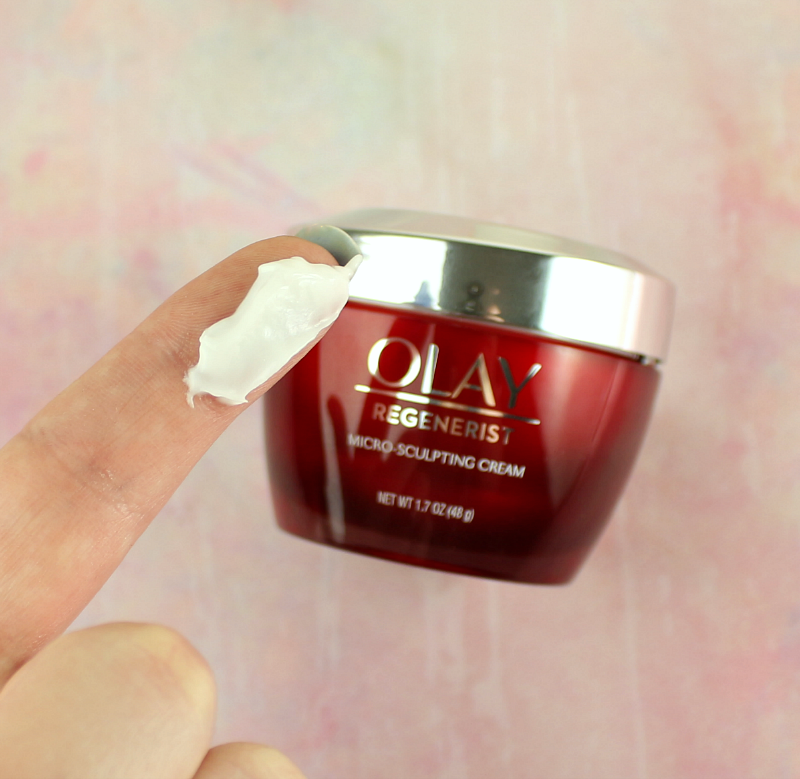 Visible wrinkle results start at just day 1 of usage. How crazy is that? After 4 weeks, it will reduce the look of up to 10 years of wrinkles. Can I get an amen?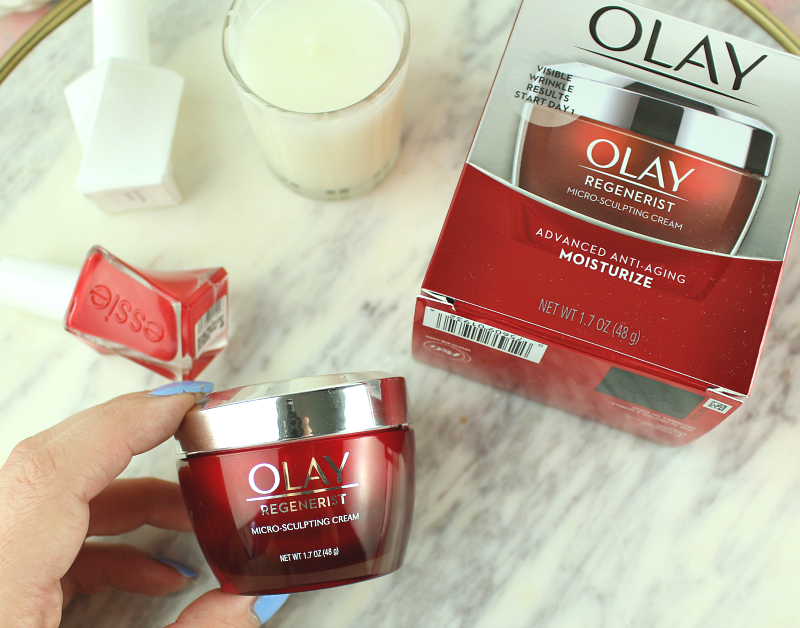 You don't need to take out a loan to have great skin. Turn to Olay Regenerist Micro-Sculpting Cream and experience the best skin of your life at a fraction of the cost.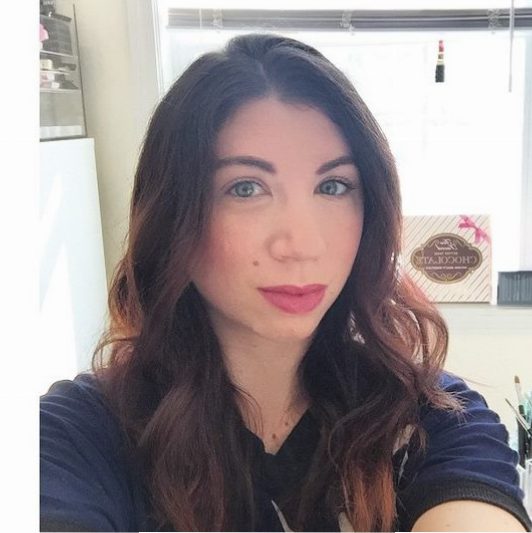 This is a sponsored conversation written by me on behalf of Olay. The opinions and text are all mine.