This post is sponsored by BabbleBoxx.com on behalf of Single Edition Media.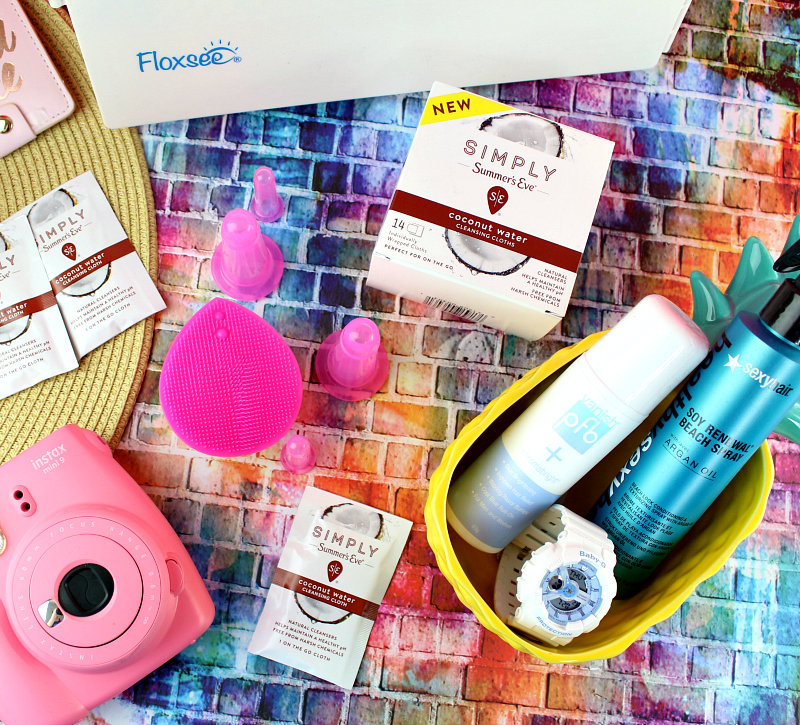 Can we just talk about this crazy Summer weather? It's been BEYOND hot here on the East Coast and I was even hotter when I was in Vegas last week (115 degrees anyone?) Today I partnered with Babbleboxx to talk about some hot weather beauty hacks and essentials to keep you looking fresh & radiant as you break out your bikini and bubbly.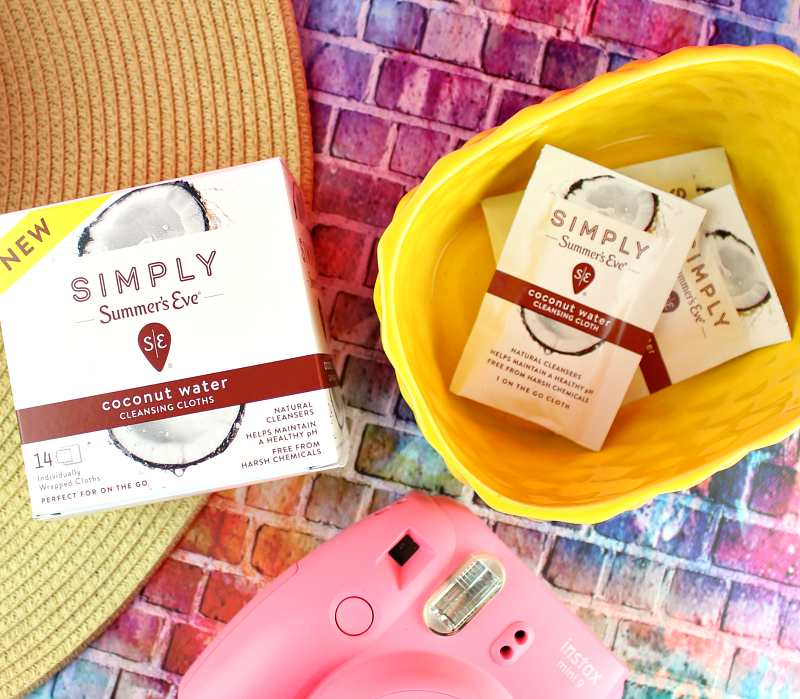 I've been talking about Summer's Eve a lot on my blog lately and for a good reason! Their new Cleansing Cloths from the Simply Summer's Eve line are a perfect addition to your beach or pool bag. These silky smooth cloths are specially formulated to help maintain a natural pH and wipe away odor-causing bacteria. The Simply Summer's Eve™ Cleansing Cloths are also available in two nature-inspired scents – Mandarin Blossom & Coconut Water. They are safe for every day use and are gynecologist tested.  Head to http://www.summerseve.com/ to check them out.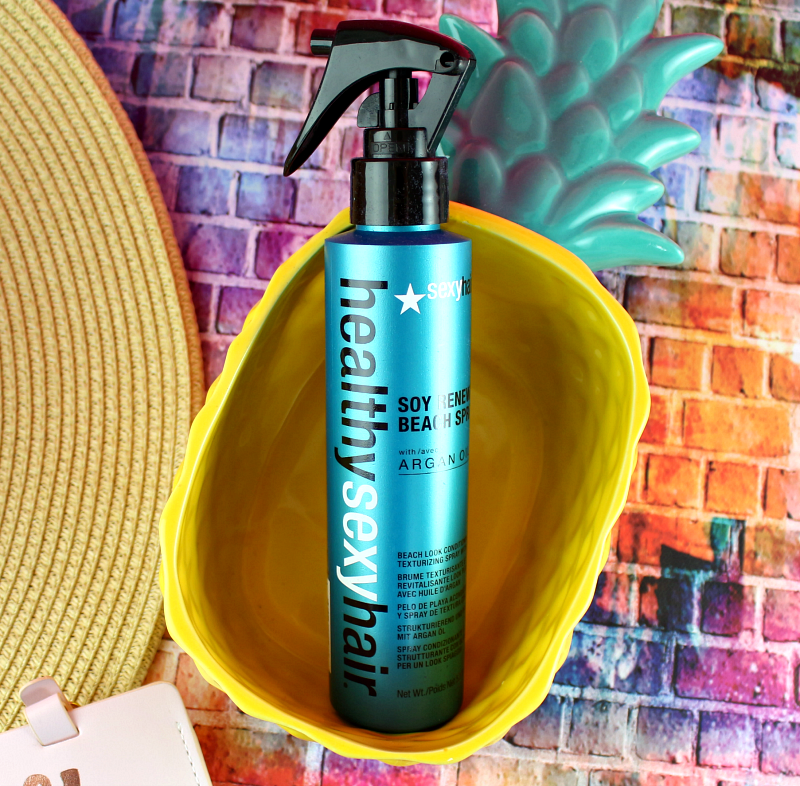 Beach hair don't care! The Sexy Hair Soy Renewal Beach Spray creates an undone texture that looks and feels like you've spent a day by the sea. This spray helps nourish, protect and heal hair damage with the power of Argan oil. It's the perfect sea salt hair spray to throw in your hair to cure those Winter blues and makes you feel like you just spent a day relaxing at the beach. Plus it smells AMAZING! Just spray on damp hair and you can either let your hair air dry or blow dry with a diffuser for all over texture.  Purchase the Sexy Hair Soy Renewal Beach Spray HERE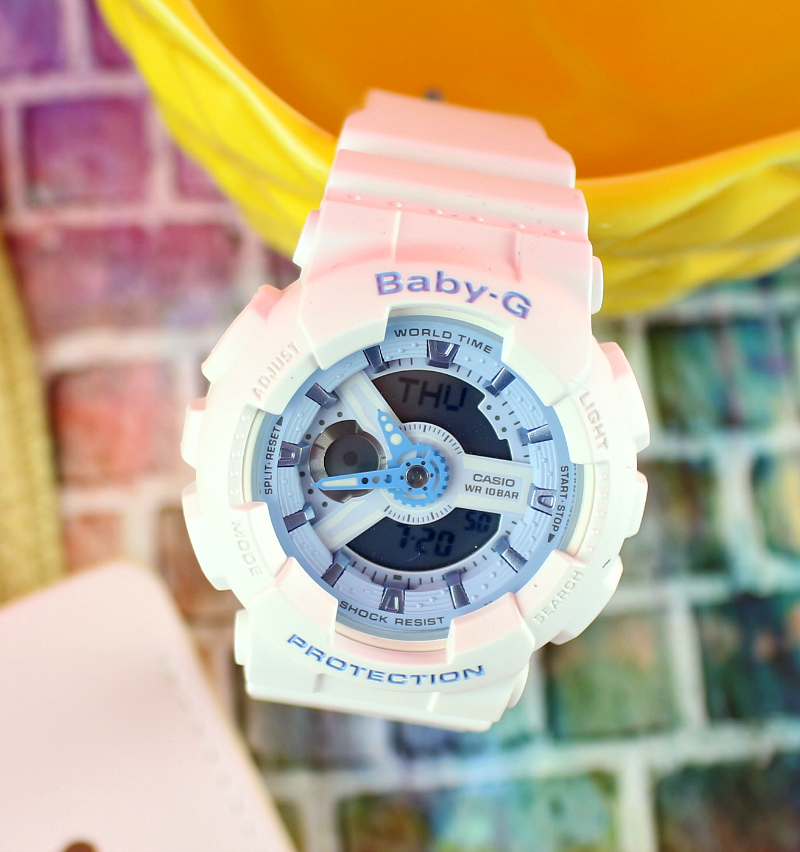 I usually keep my accessories to a minimum in the Summer (It's way too hot) so I was super excited to see a Casio Baby-G watch in it's latest BA110BE watch in a bold white hue. It's going to go great with any outfit or swimwear! Baby-G watches are water resistant up to 100 meters so you don't have to worry about taking it off before you go jumping in the pool.  If white isn't your color, you can also purchase it in pastel pink with white face details or white with pastel blue face details. Learn more about Baby-G HERE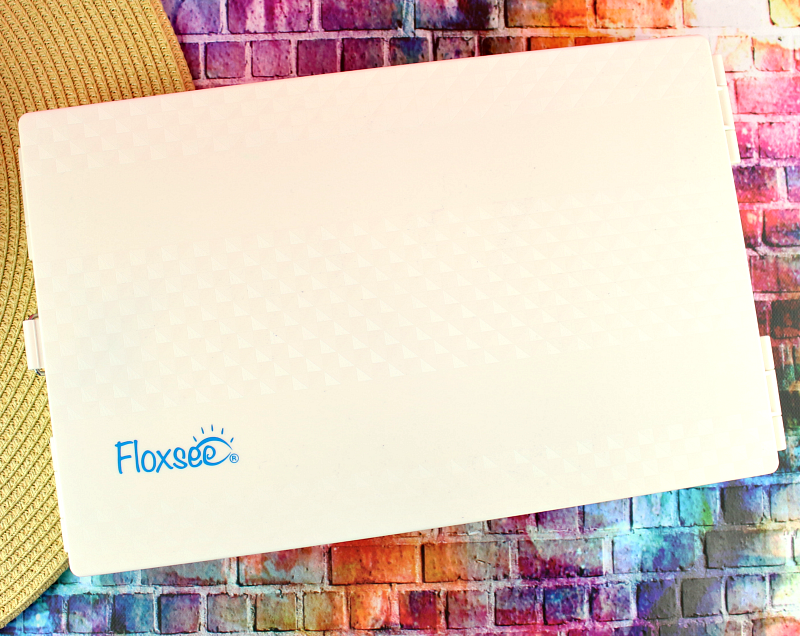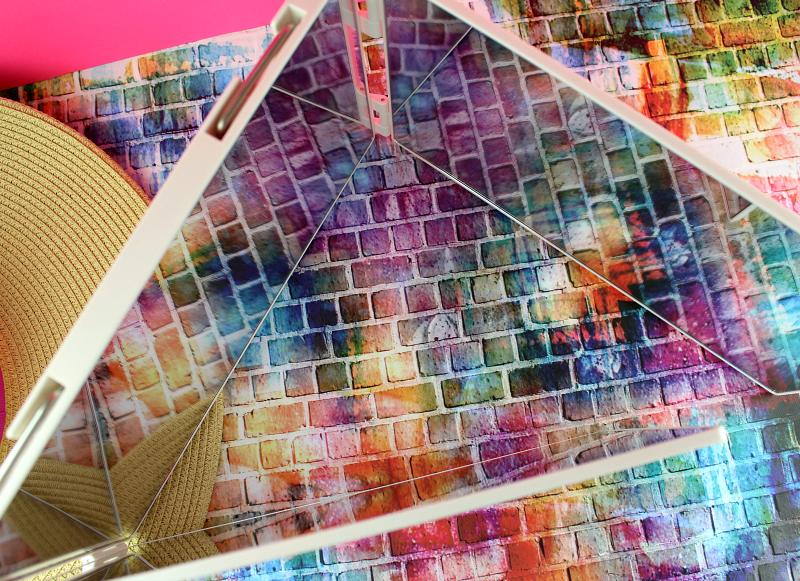 Wherever you travel to, most of the times the mirrors in your hotel room aren't the best.  Problem solved with Floxsee. Floxsee is a new product that provides a 360 degree hands free view of your head. It is a portable, adjustable, hangable, trifold mirror that will let you make sure that messy bun is in tact before you head out the door. Floxsee has telescoping hangers that pull out from the top which hang on almost any door. It adjusts to your height and folds flat for easy storage. Don't worry – it's totally safe for travel! Floxsee is made of plastic and break resistant acrylic mirror.  A portion of Floxsee sales will be donated to the Fox Chase Cancer Center in Philadelphia to honor Aunt Flo, the inspiration behind the new invention. Learn more about Floxsee HERE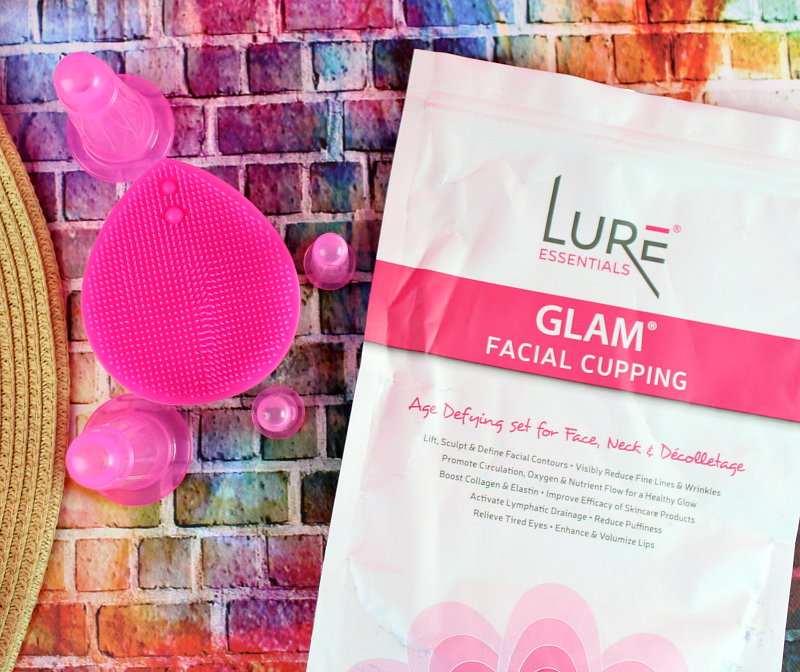 A new product that I have never seen before is Lure Essentials GLAM Face & Eye Cupping Set. I have heard of the 'cupping' process before, but have never tried it.  The GLAM Face & Eye Cupping Set includes 2 Face Cups that can be used for the face, neck, décolletage, along with 2 Eye Cups and a free exfoliating brush. Some of the benefits of facial cupping are:
– Its effective, non-invasive, and anti-aging
– Tones skin – smooths fine lines & wrinkles
– Helps stimulate skin renewal – boosts collagen and
improves skin elasticity
– Promotes circulation
– Reduces pore size
– Softens scars
– Removes excess oil
– Helps eliminate daily stress
– Bonus: Relieves migraines, sinus congestion and more!
Facial Cupping is also being hailed as a natural alternative to Botox, injections and plastic surgery. Definitely can't wait to try this out! Learn more about LURE Essentials HERE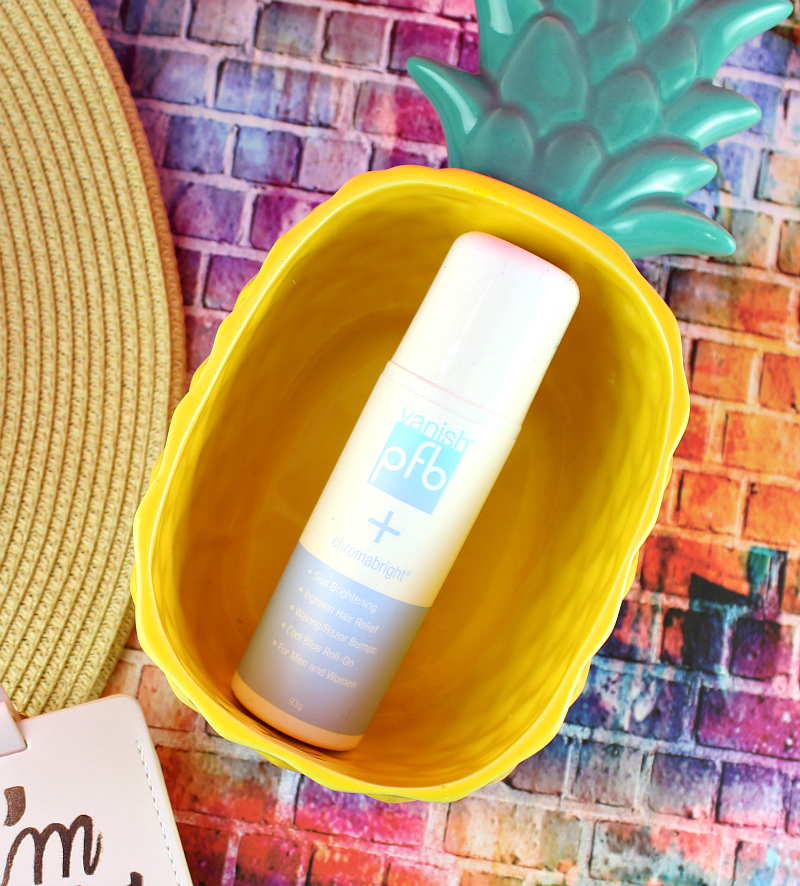 Last, but not least is PFB VANISH + CHROMABRIGHT. This product is SUPER unique. The roll-on gel is formulated to address the most common ailments associated with hair removal, including ingrown hairs,razor bumps, and dark spots. When paired with the active,gentle blend of glycolic, salicylic, and lactic acids, ingrown hairsare lifted from beneath the skin, relief is granted, and darkspots are diminished. PFB Vanish is ideal to use on the face, neck, underarms, legs, back & bikini area.  Learn more about PVB Vanish HERE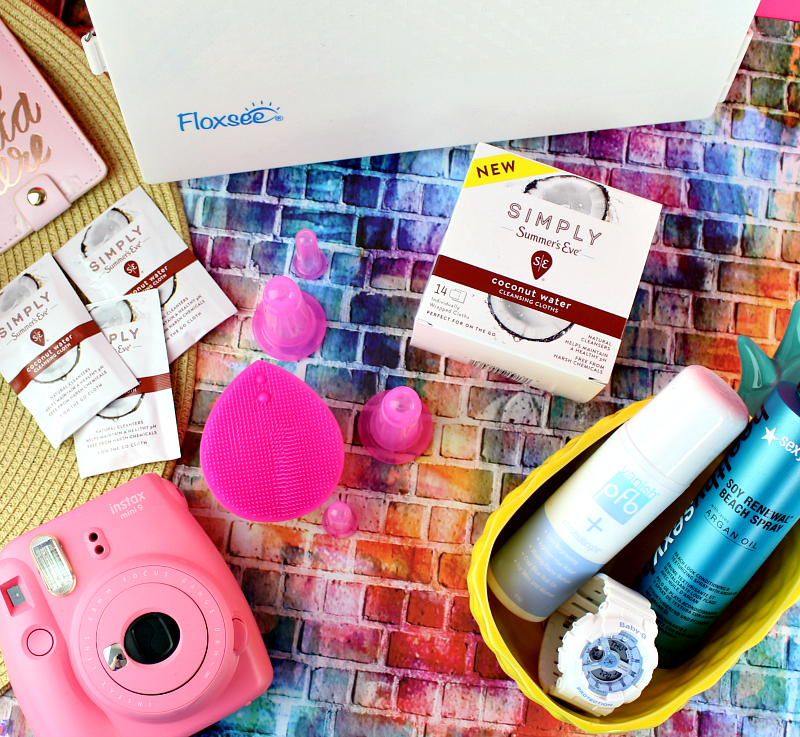 No matter where you live or what your Summer plans are, these products are sure to beat that Summer heat! Which one are you most intrigued to try?
This post is sponsored by BabbleBoxx.com on behalf of Single Edition Media.