This is a sponsored post written on behalf of Rohto. All opinions are my own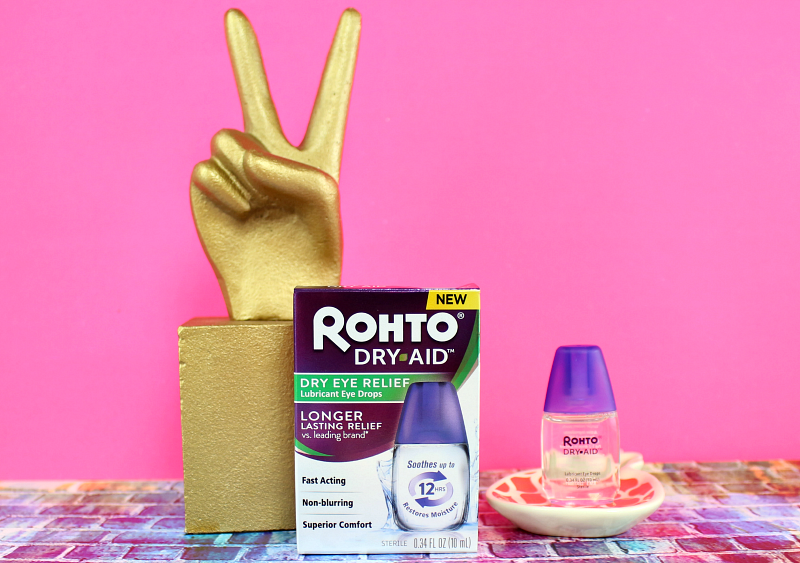 A few weeks ago when I was in Las Vegas attending CosmoProf North America, as you can imagine, the air and everything around me was SO DRY. Luckily, I had already known this previously so I made sure to take extra precaution when I was packing. I'm someone who has always suffered from dry eyes though. I've been wearing contacts since I was young and let's face it – I'm a millennial who is constantly on Instagram all day. Plus, I work from home so that means I'm staring at a computer screen for about 10 hours a day.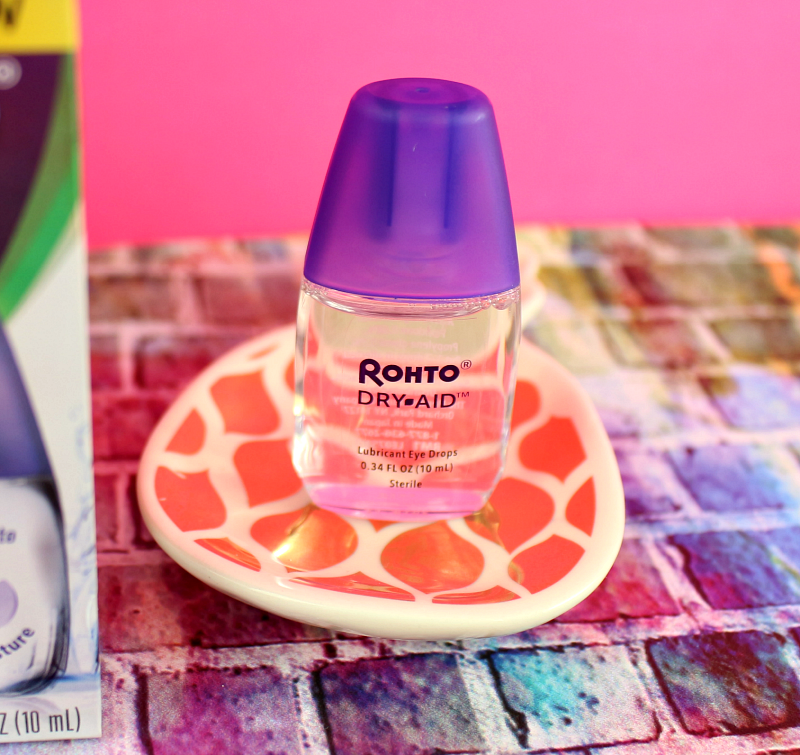 When I discovered Rohto Dry-Aid, it was like the heavens had opened up and my eyes were about to be saved. Rohto, which is the #1 Global Eye Care brand, has developed a unique breakthrough non-blurry tear repair formula clinically shown to provide longer lasting relief vs. the leading brand. Rohto Dry-Aid helps to restore the natural tear film to create a uniform moisture shield that's clinically shown to provide superior comfort and soothe for up to 12 hours. Can I get a heck yes!?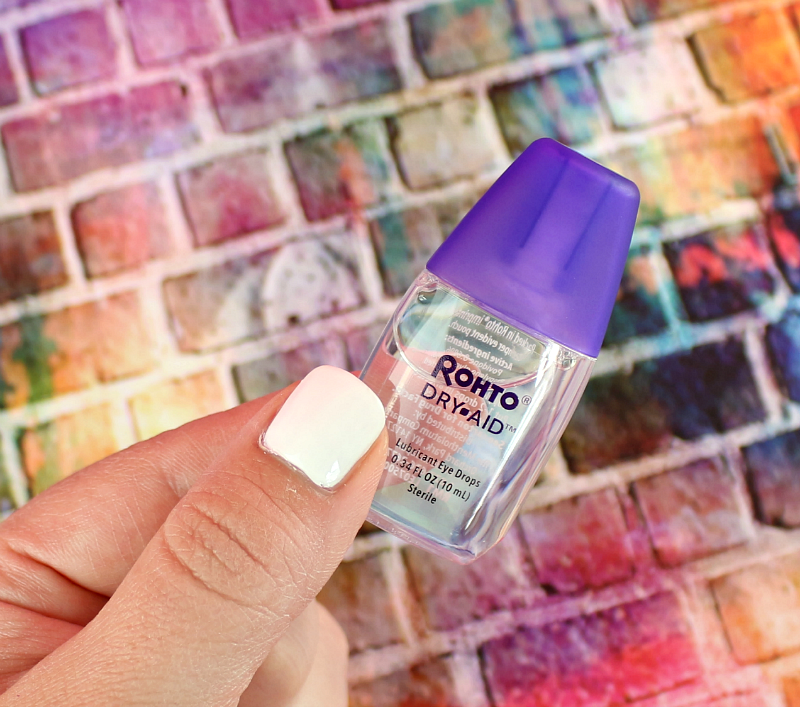 I've tried so many over-the-counter dry eye drops and they all pretty much work ono one layer of the tear film. With Rohto Dry-Aid, it is specially formulated with Liquidshield technology that works in a unique way to restore moisture to the tear film by working on all three layers to mimic a stable natural tear. Rohto Dry-Aid will help dry eye sufferers enjoy their daily lives, delivering all day relief from the frequent discomfort of dry eye by effectively addressing the 5 key symptoms of dry eye: dryness, irritation, grittiness, burning and stinging. If you are a contact wearer, you know that all of these symptoms can be SO frustrating at times.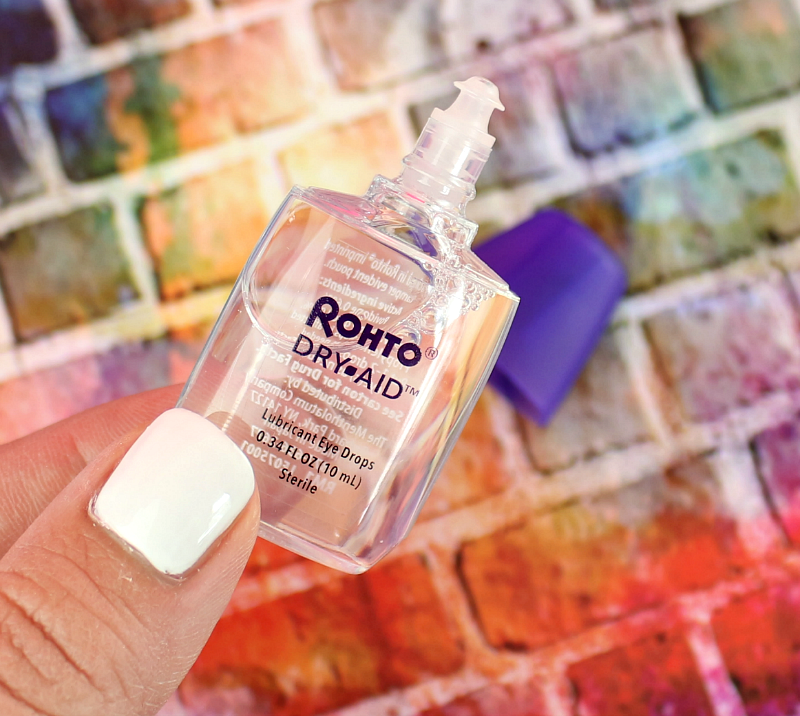 The Dry Aid drops were a HUGE lifesaver for me in Vegas and I love that the bottle is small enough to keep in your pocket or small purse. These drops are also great if you're a mom running on no sleep and just need to freshen up your appearance before a big event or company meeting or if you are someone who plays sports or who suffers from allergies.
For me, they were extremely fast-acting, refreshing, and non-blurring. I'm such a pro putting these in now, that I don't even need to look in the mirror. Score!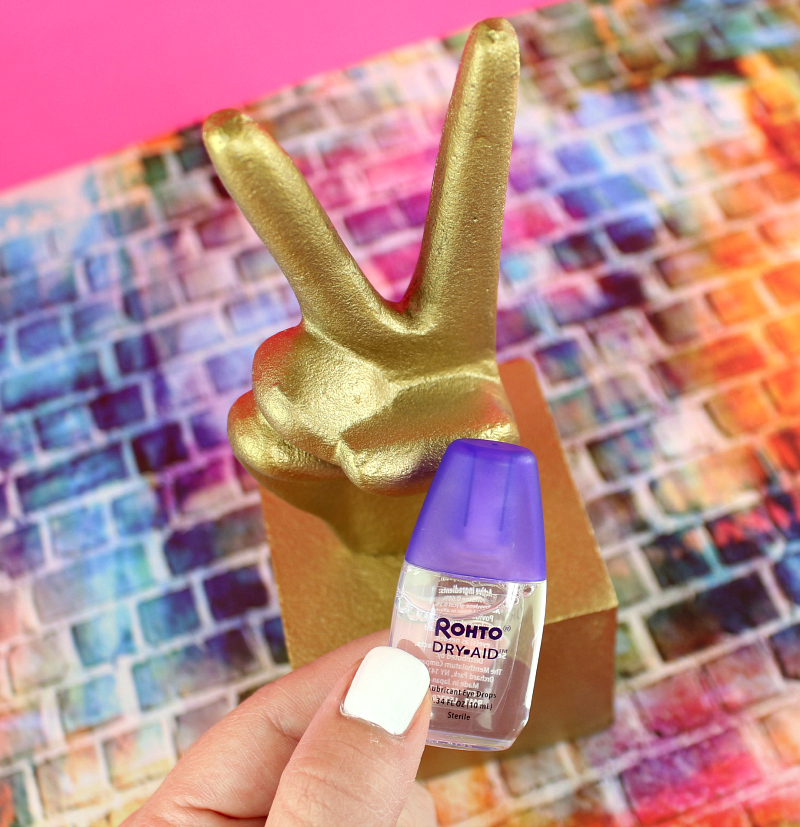 Peace out dry eyes! Rohto Dry-Aid is currently available at major retail locations where over-the-counter dry eye drops are sold and online at the Rohto website.
This is a sponsored conversation written by me on behalf of Rohto. The opinions and text are all mine.