This post is sponsored by BabbleBoxx. All opinions are my own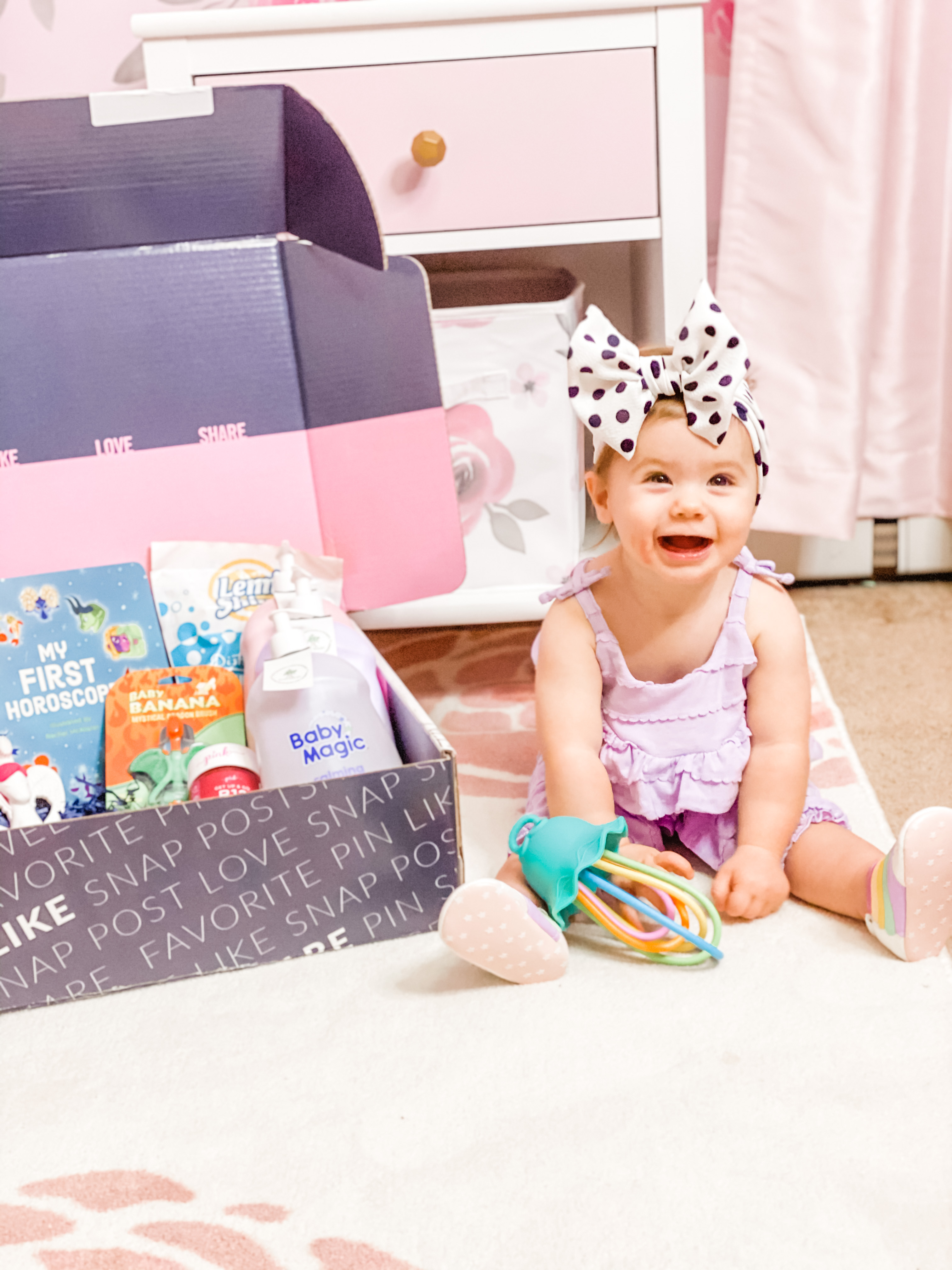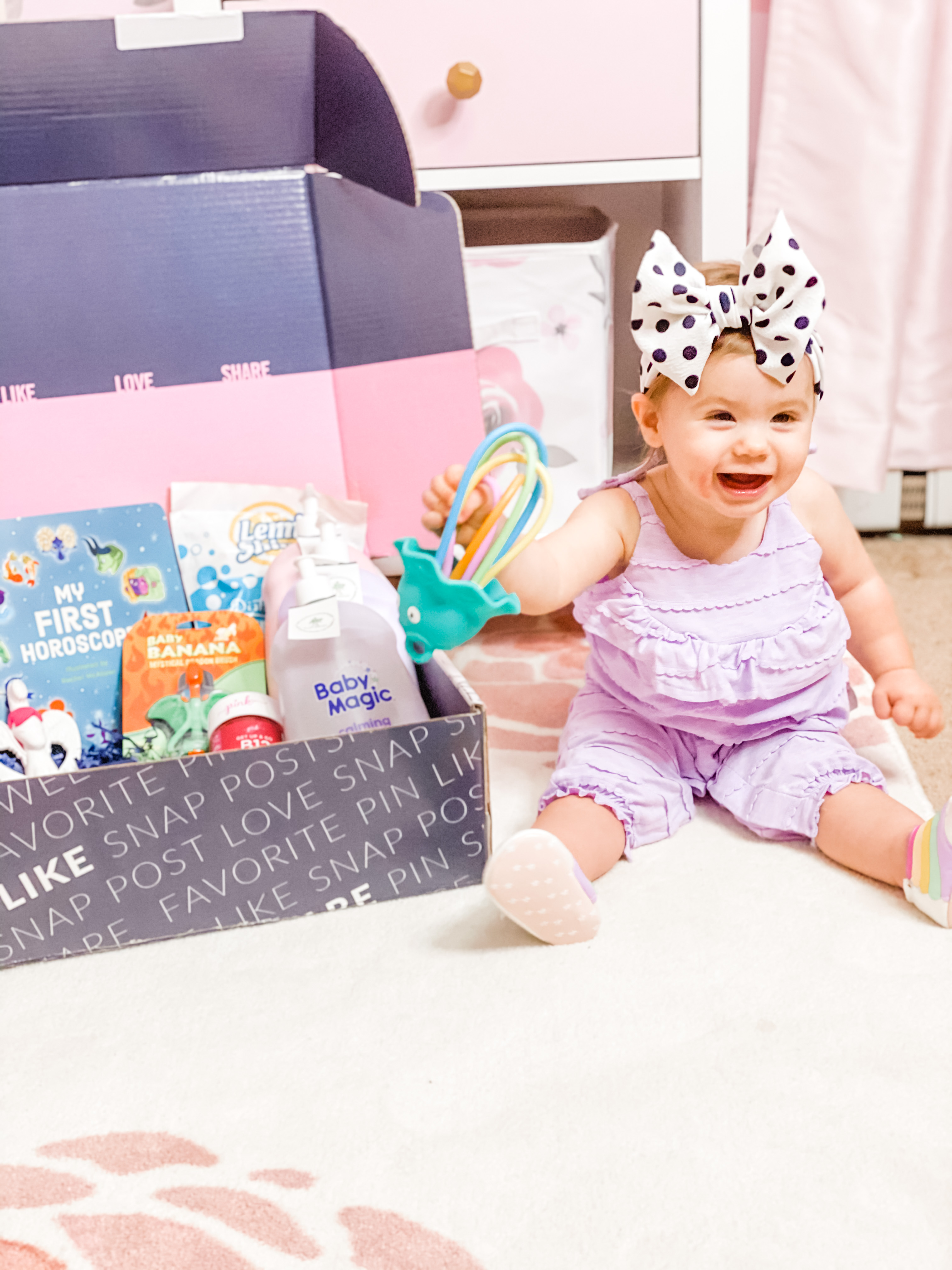 Earlier this week Harlow turned NINE MONTHS! How is that even possible? Time surely does fly. I thought it would be a great time to share some of our favorite items we have both been loving lately and some items I would totally recommend for new moms!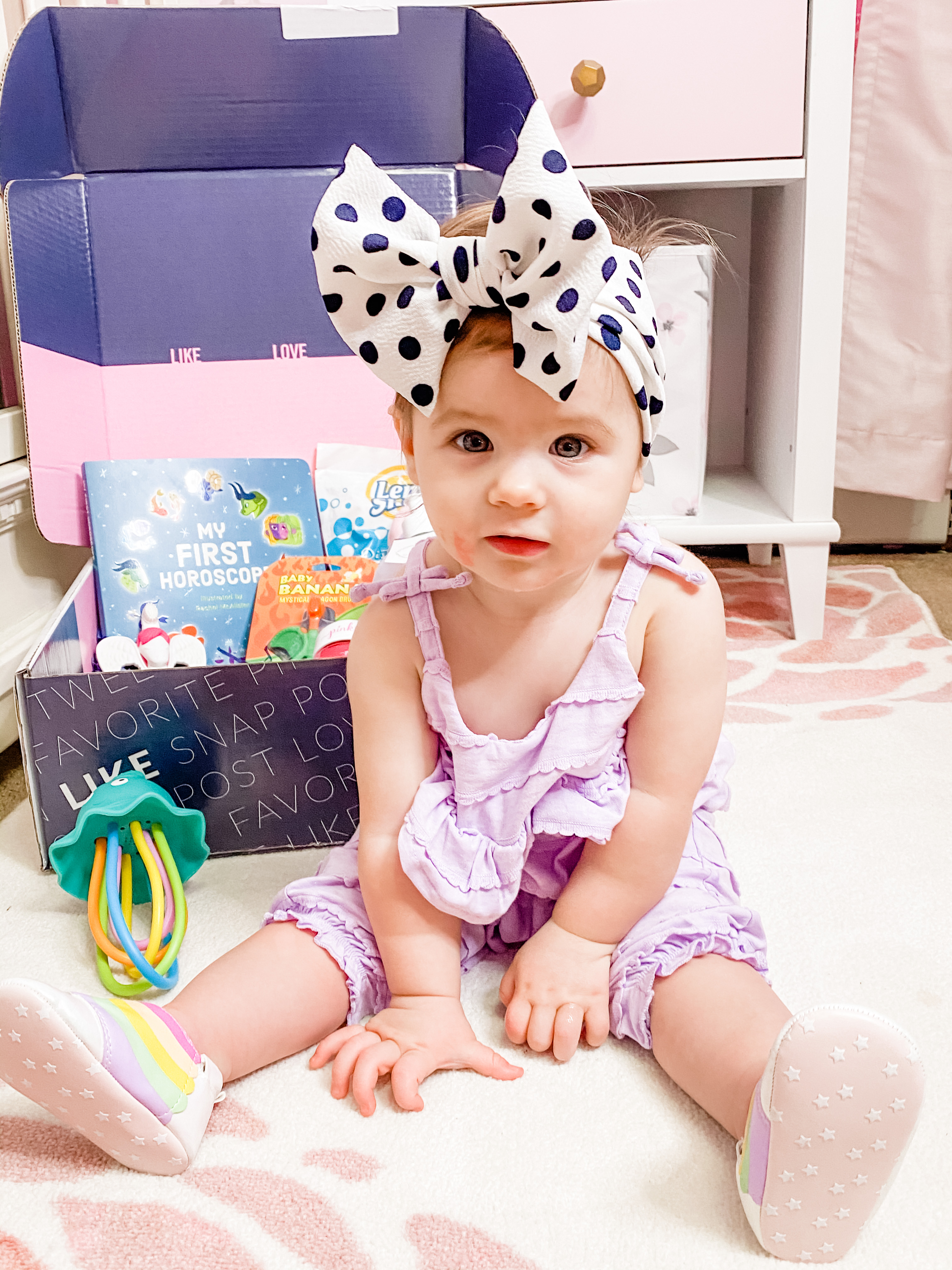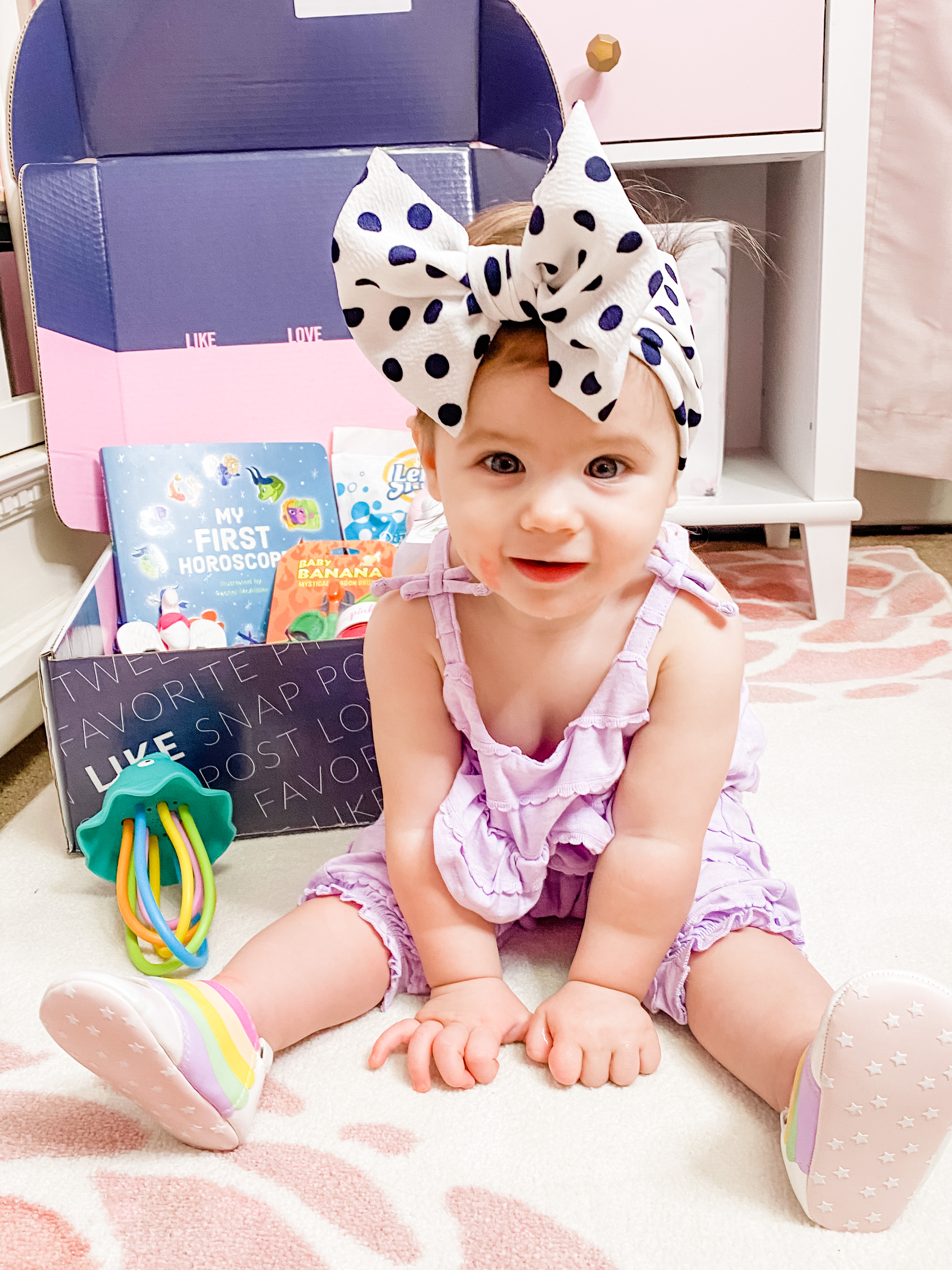 My First Horoscope Book from Running Press Kids: This is BY FAR the cutest horoscope book ever! This is the first board book to introduce young babies and toddlers to all the signs of the horoscope, with a space to personalize your little one's birthday and sign on the final spread. Harlow is a TRUE Sagittarius – She totally meets all of the traits and qualities. Definitely recommend grabbing this or gifting to a new mom – Would make an amazing baby shower gift! Rylan loves reading to her so I had to capture some great memories!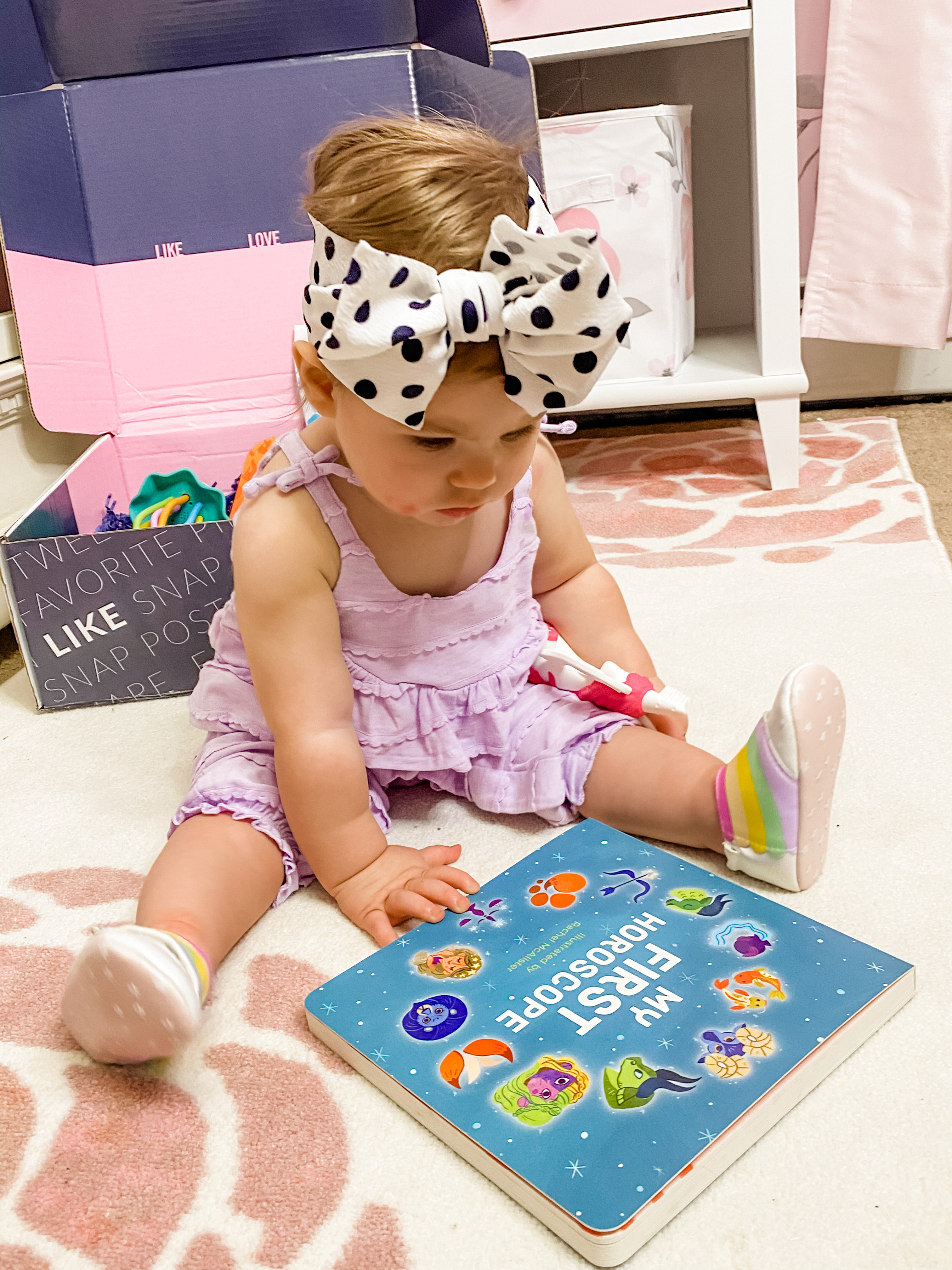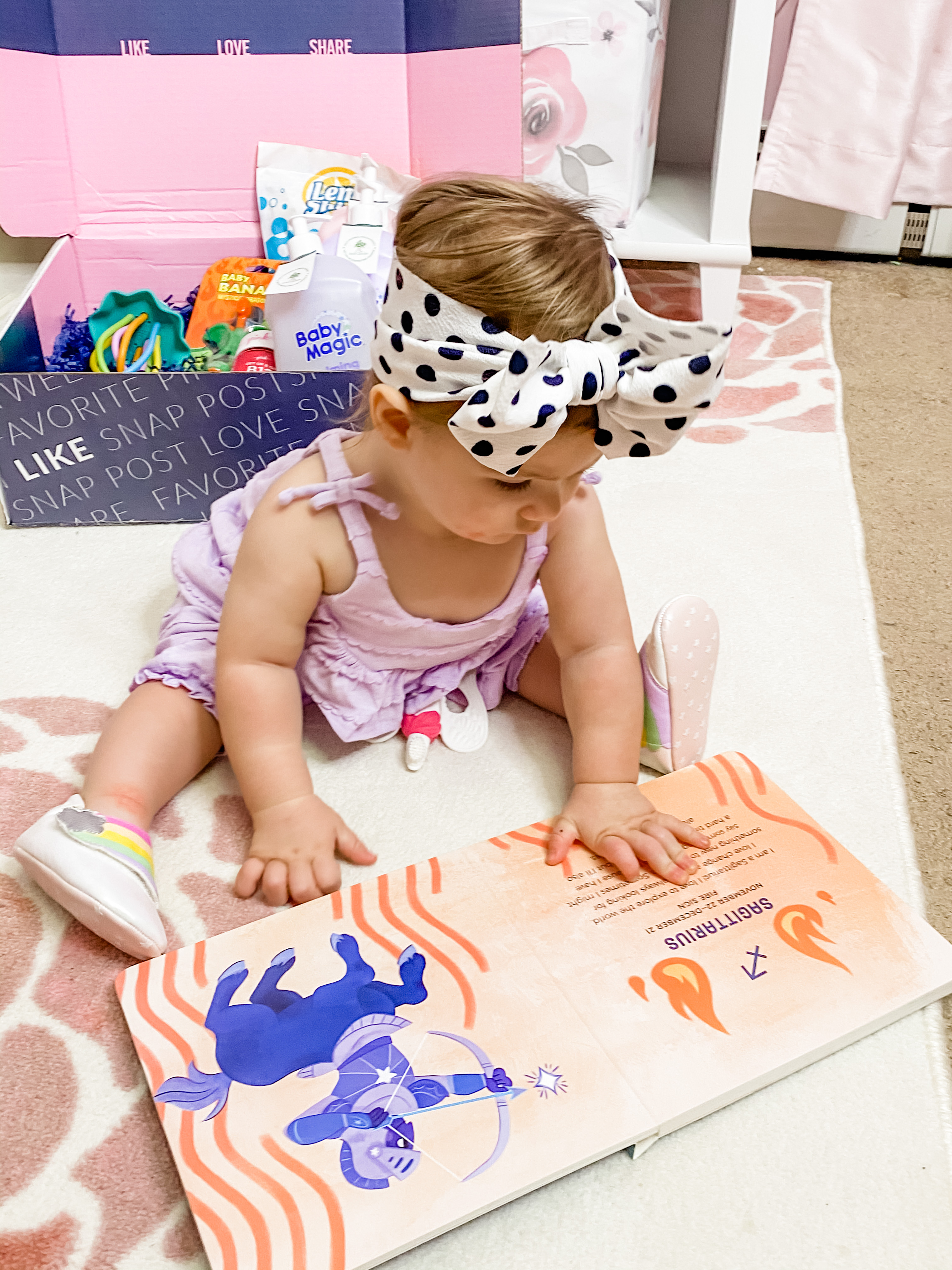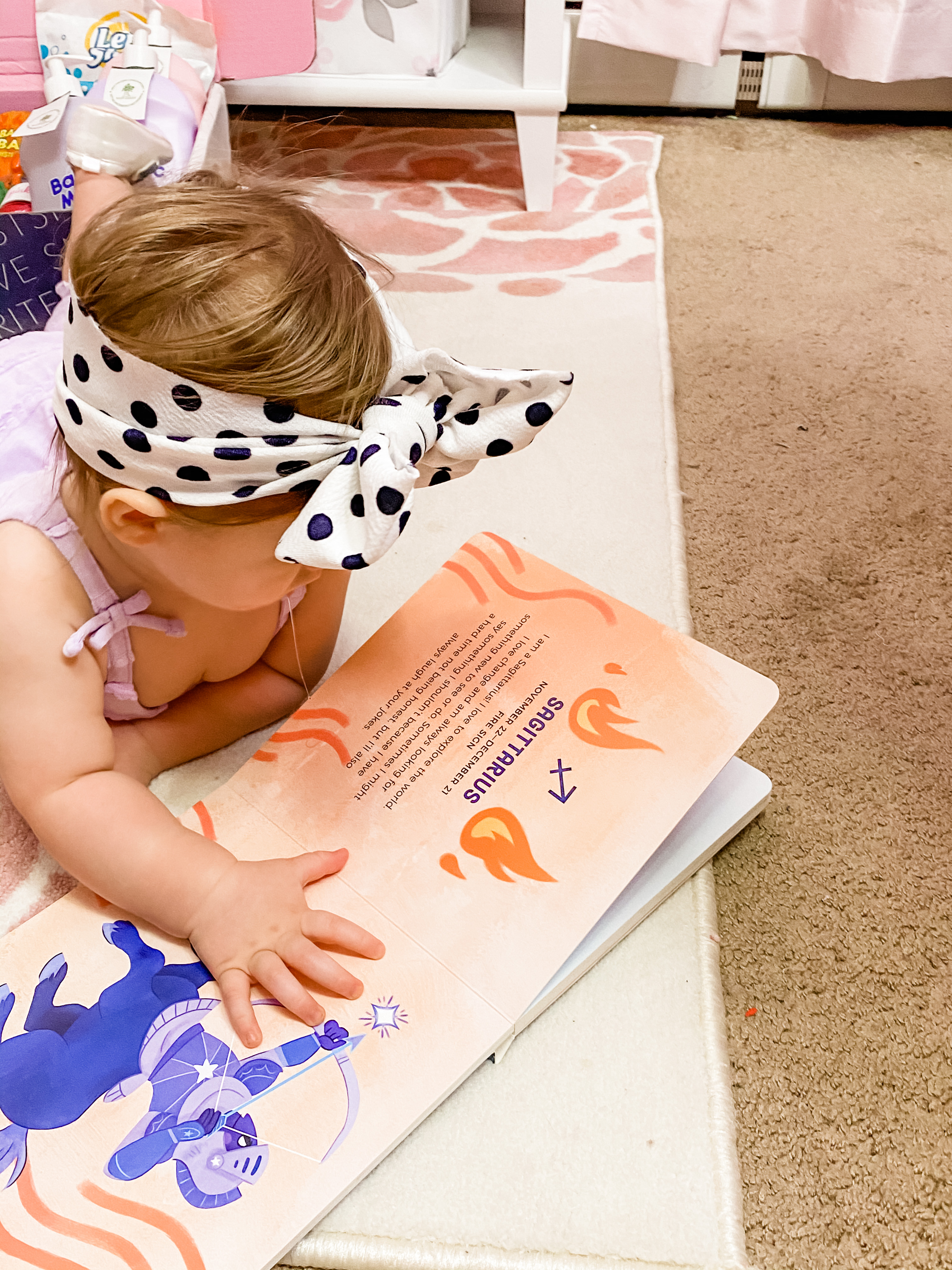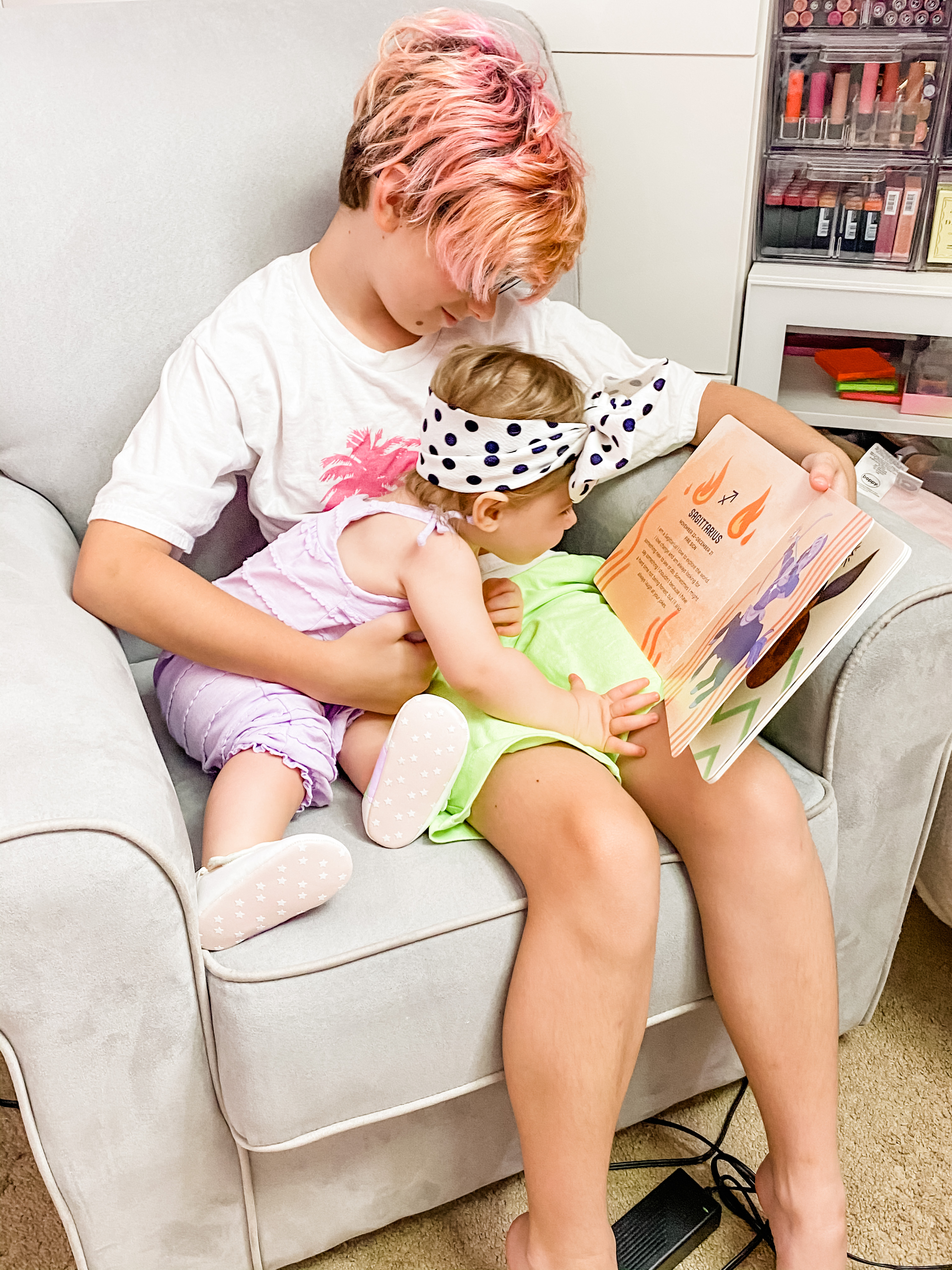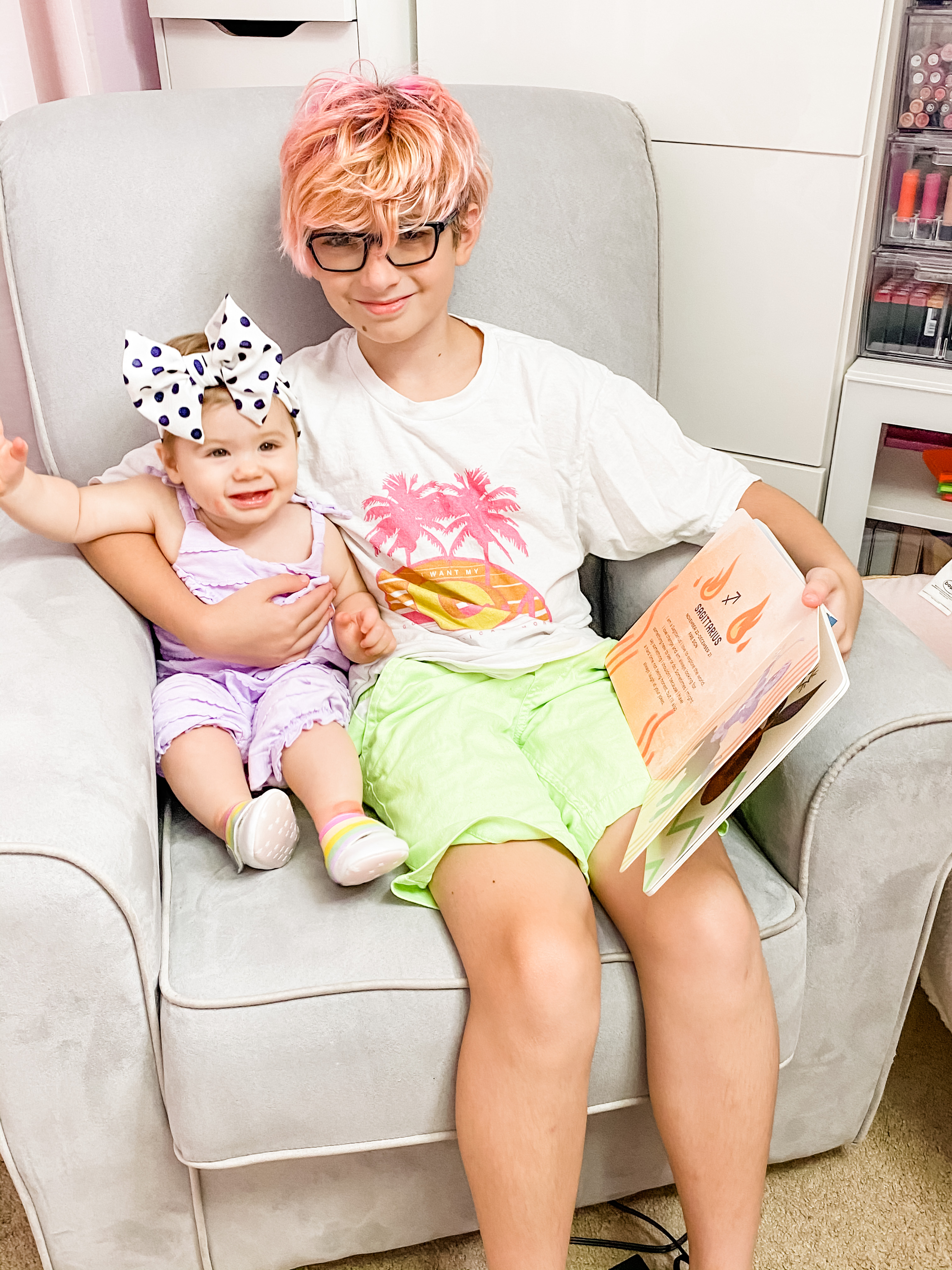 Calming Baby Bath, Calming Baby Lotion and Gentle Baby Lotion from Baby Magic: You all know bathtime is our favorite part of the day so I was super excited to give these Baby Magic items a try! They are a trusted skincare brand and have been for decades. Plus, they smell AMAZING! There is nothing better than a freshly cleaned baby right out of the tub. All Baby Magic products are hypoallergenic, dermatologist tested and free from sulfates,dyes, parabens and phthalates.
Baby Safety Month is this September and Baby Magic will be donating a portion of proceeds of its white-tagged 30 oz. Gentle Baby Lotion, Calming Baby Bath, and Calming Baby Lotion to Baby2Baby – an organization that provides children living in poverty, ages 0-12 years, with all the basic necessities for living. that every child deserves.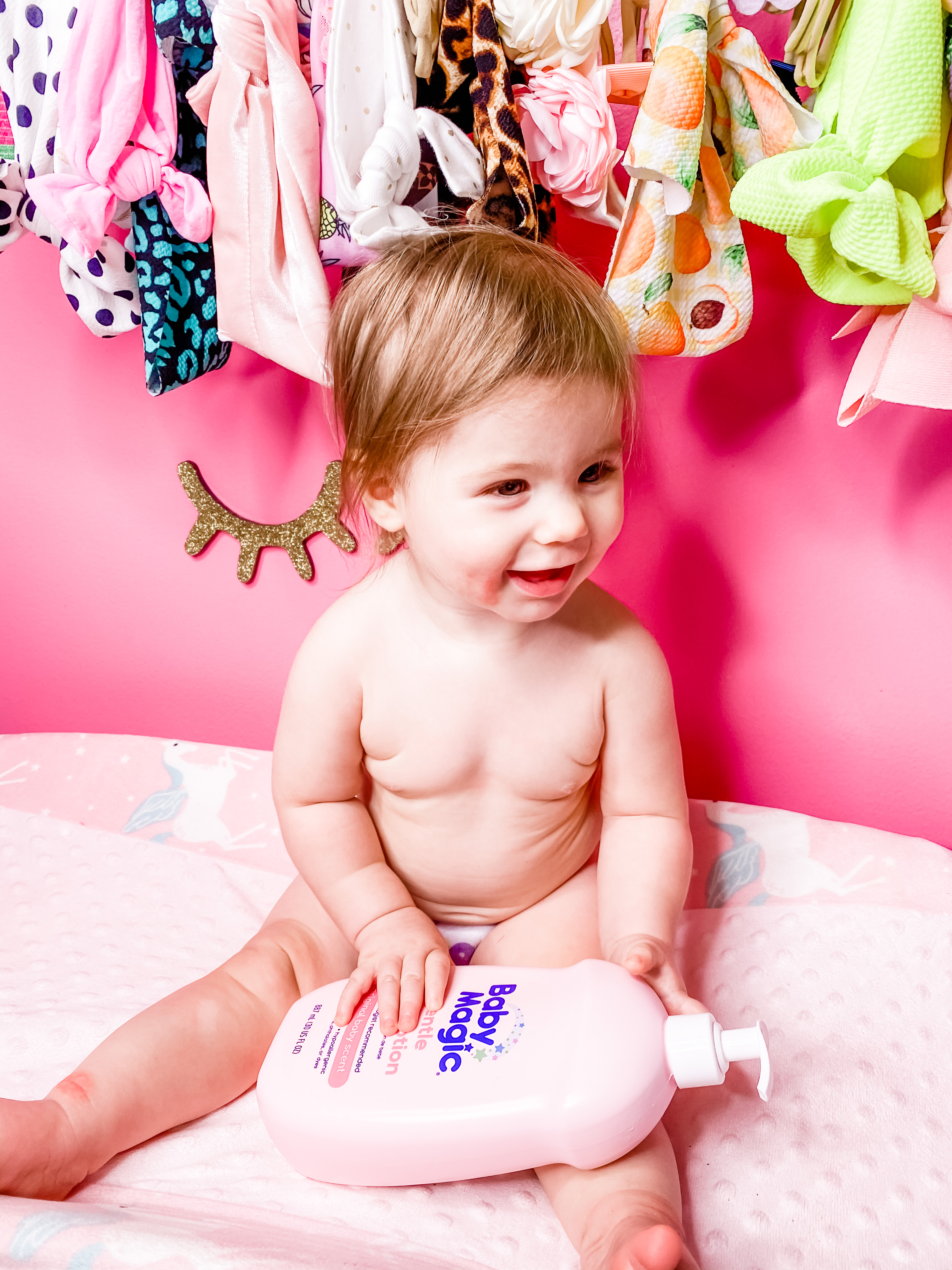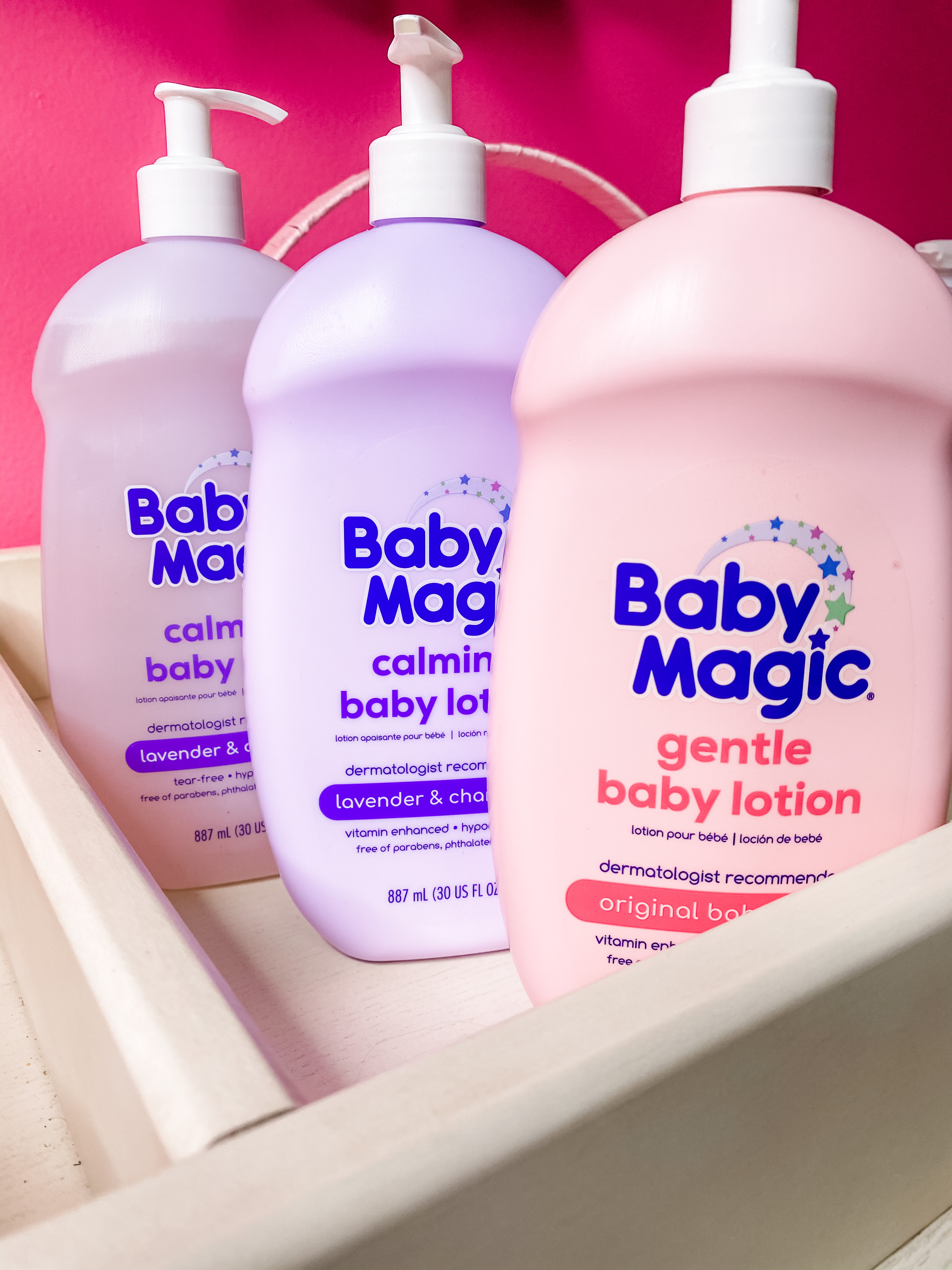 Disney Lullaby Playlist: Our bedtime routine is always so special (especially since big brother loves to help!) But now we have totally upped it thanks to the Disney Lullaby Playlist. This music playlist features soothing & calming renditions of the most beloved Disney songs that will help your baby to relax and fall asleep. There is a mix of new and classic songs and it's available on every streaming service including Spotify, Apple Music, Amazon, Pandora and YouTube Music. I loved using apps during my pregnancy so I was so excited to see Disney Lullaby is also available on Philips Pregnancy+ and Baby+ apps! You can find the playlist within the music section. If you want to get your baby into a regular, healthy sleep pattern, I highly recommend downloading the playlist (We have ours on Spotify!): http://disneymusic.co/lullabybaby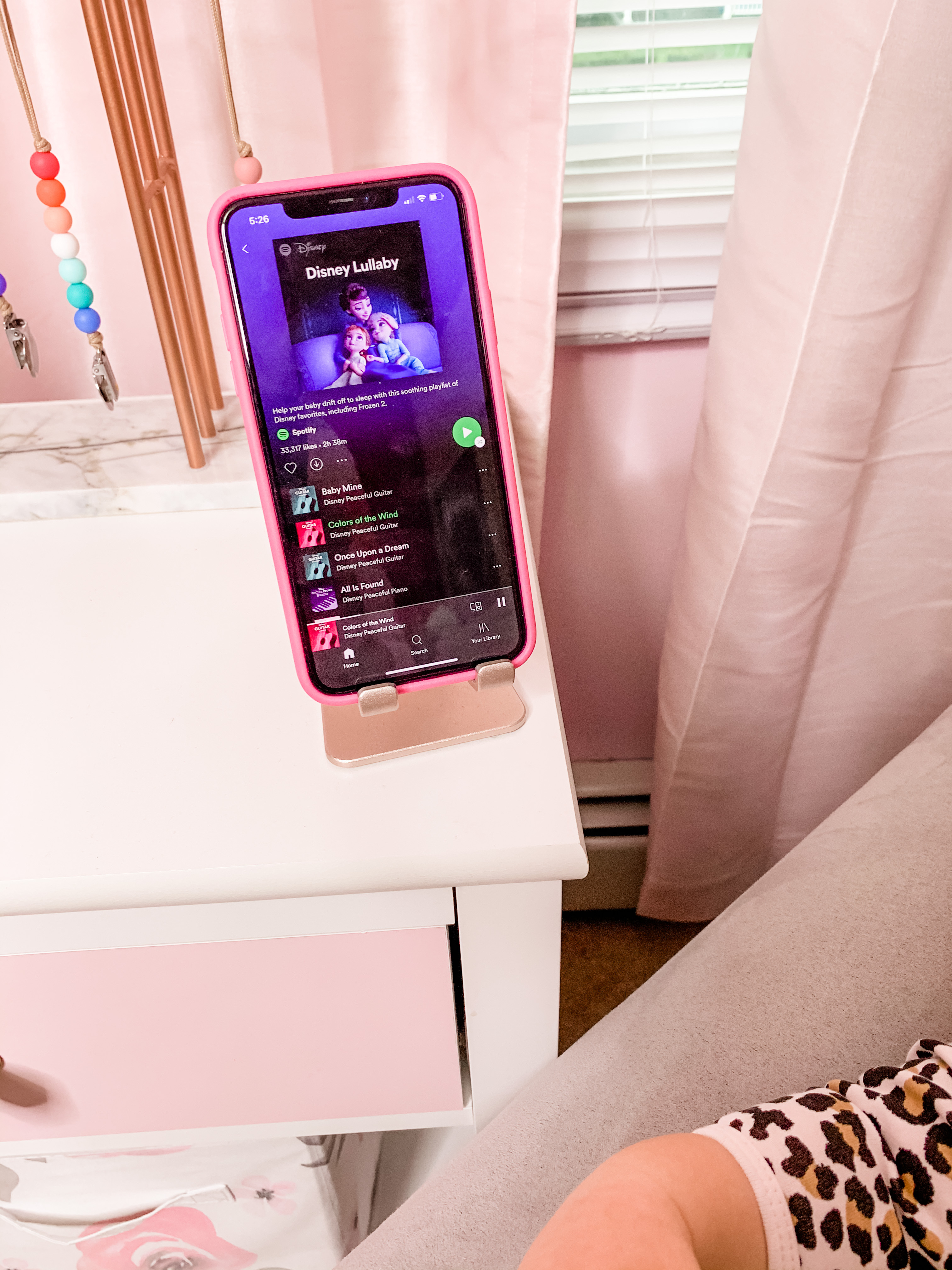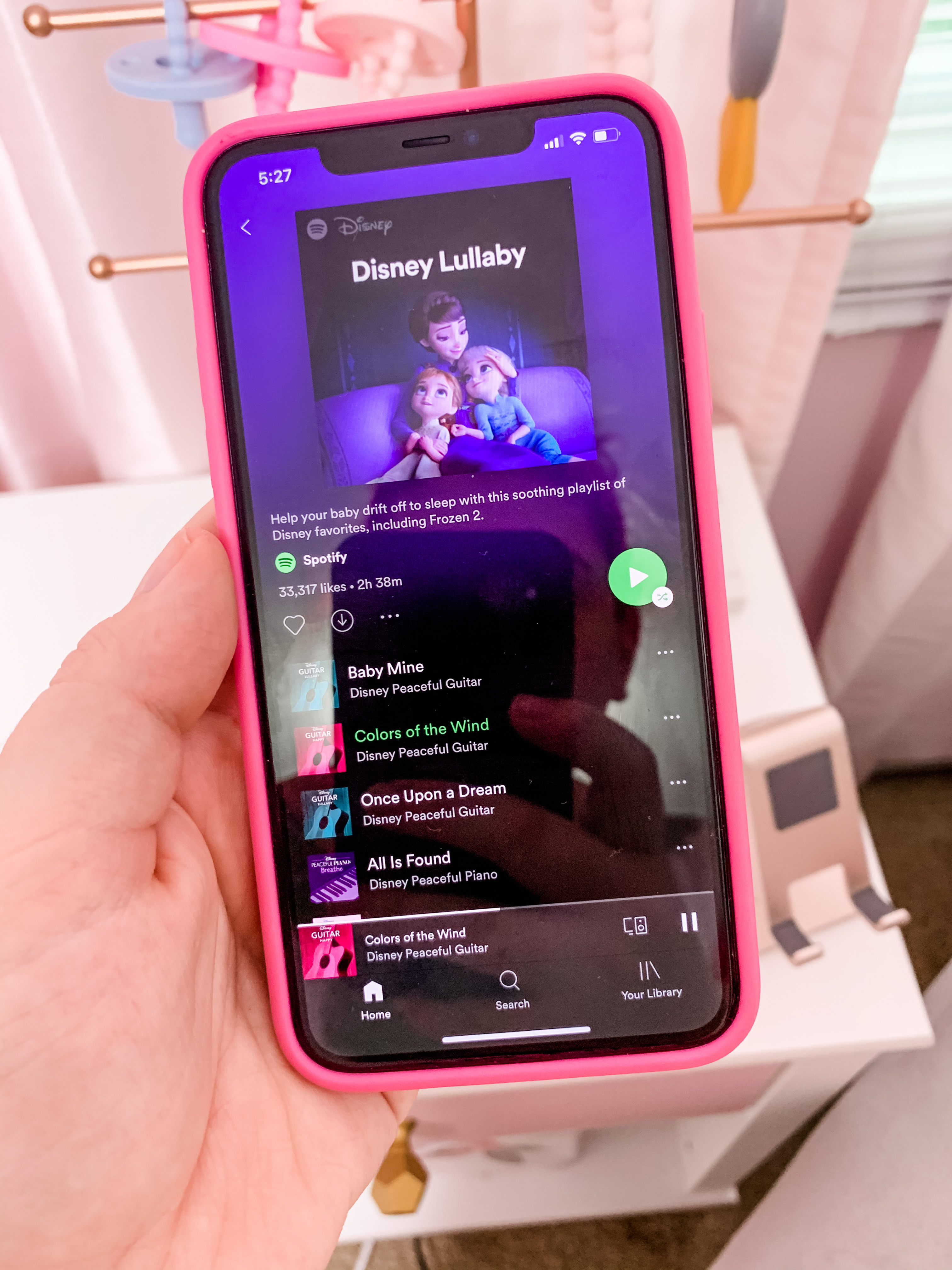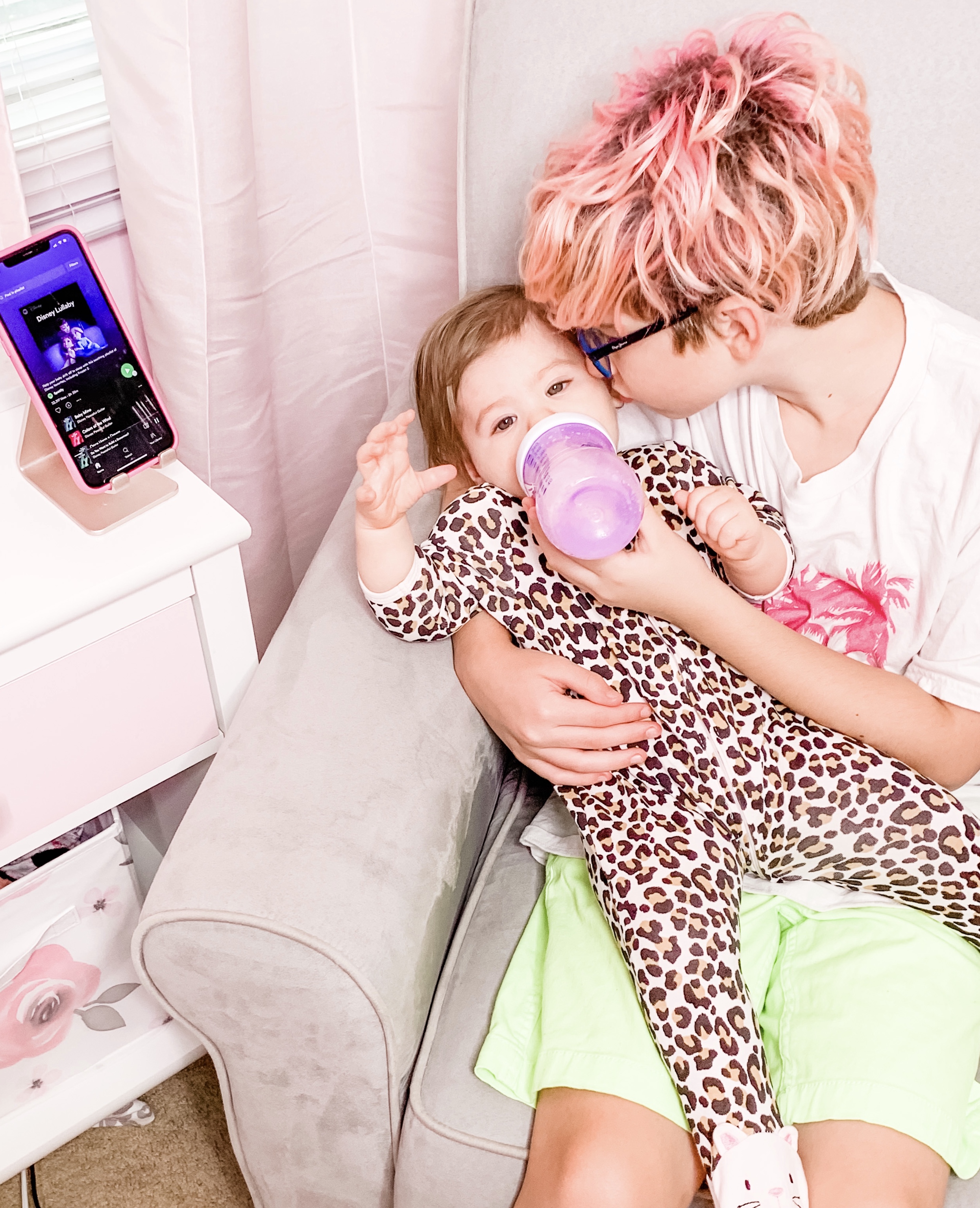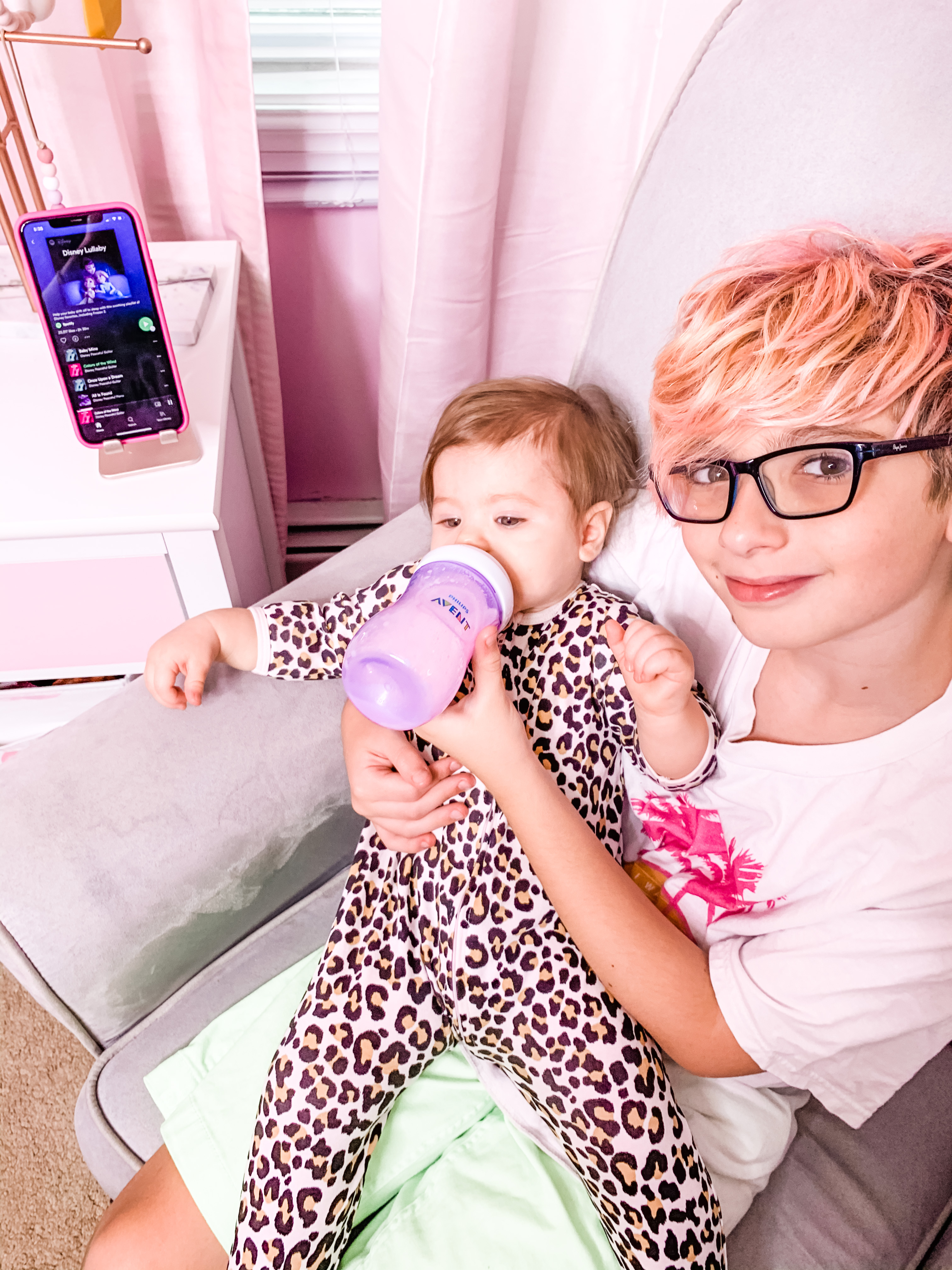 Baby Banana ToothBrush & Lil Squish Jellyfish: Some of our favorite items we received in the box! You already know Harlow literally will not go anywhere without this jellyfish so I'm really excited to have an extra!
Lil' Squish Jellyfish: A sensory rattle and teether toy, with a variety of textures for your teething baby. The tentacles are easy for little learning hands to grasp and the gentle bell helps to hold their attention.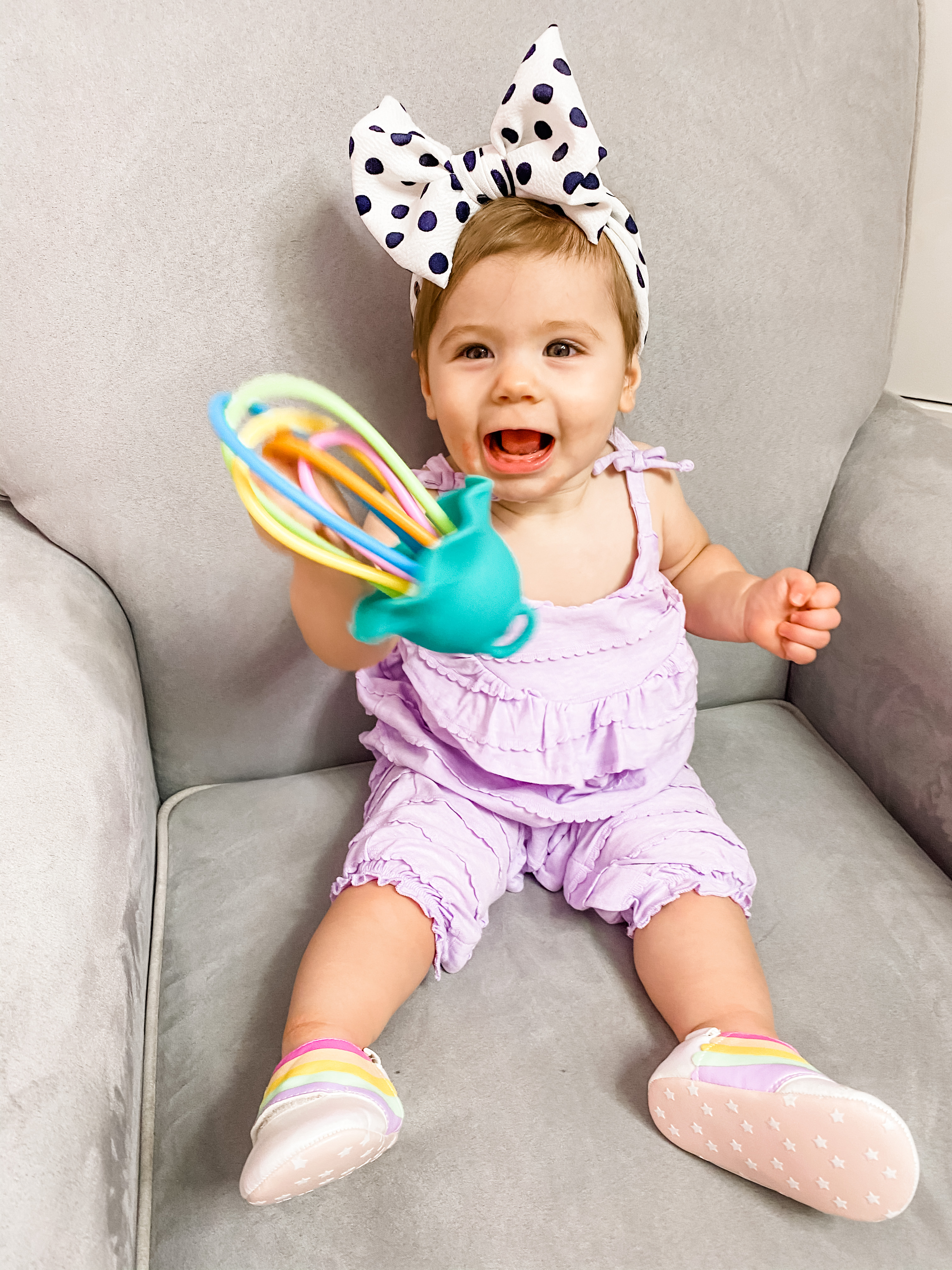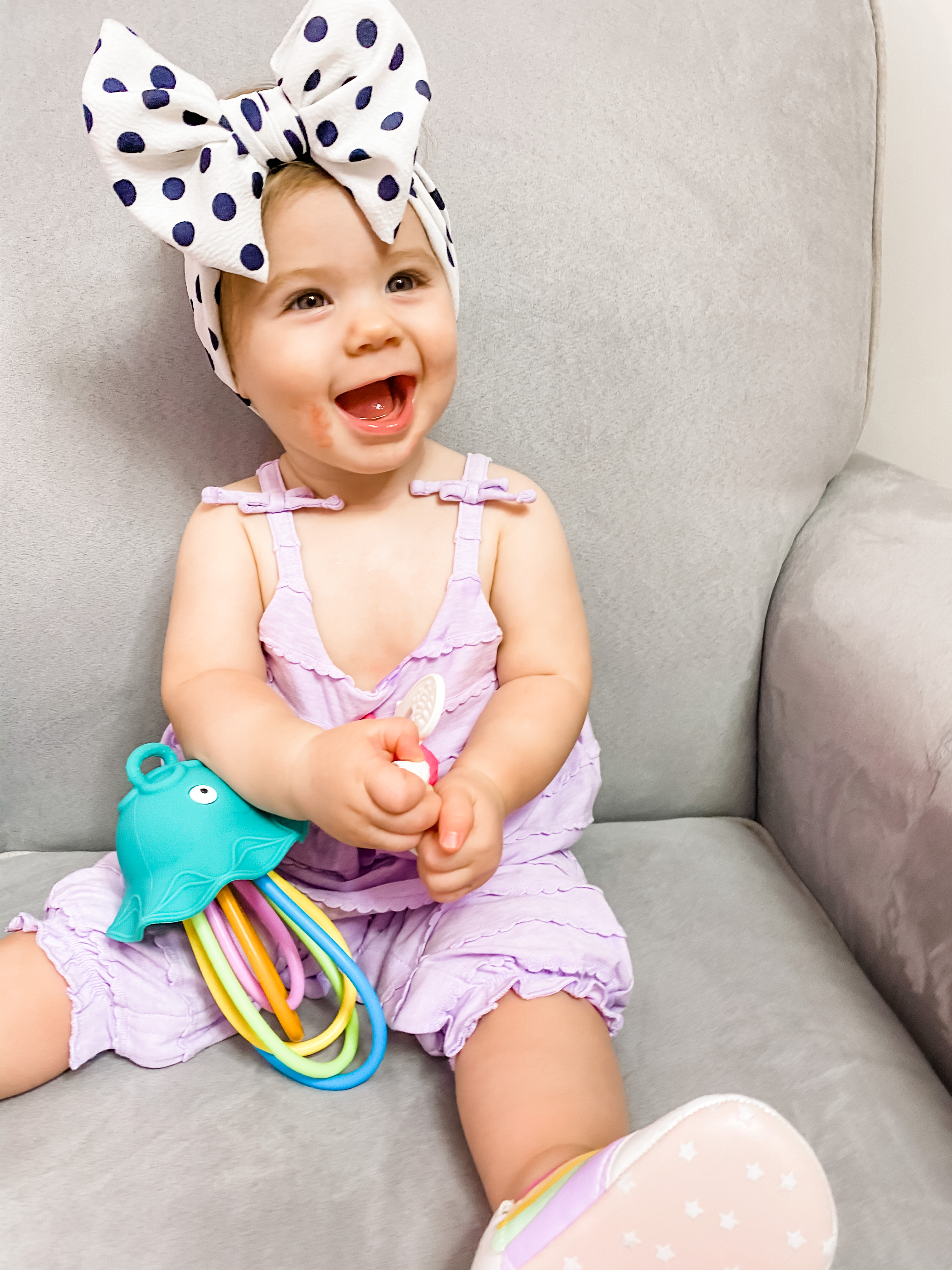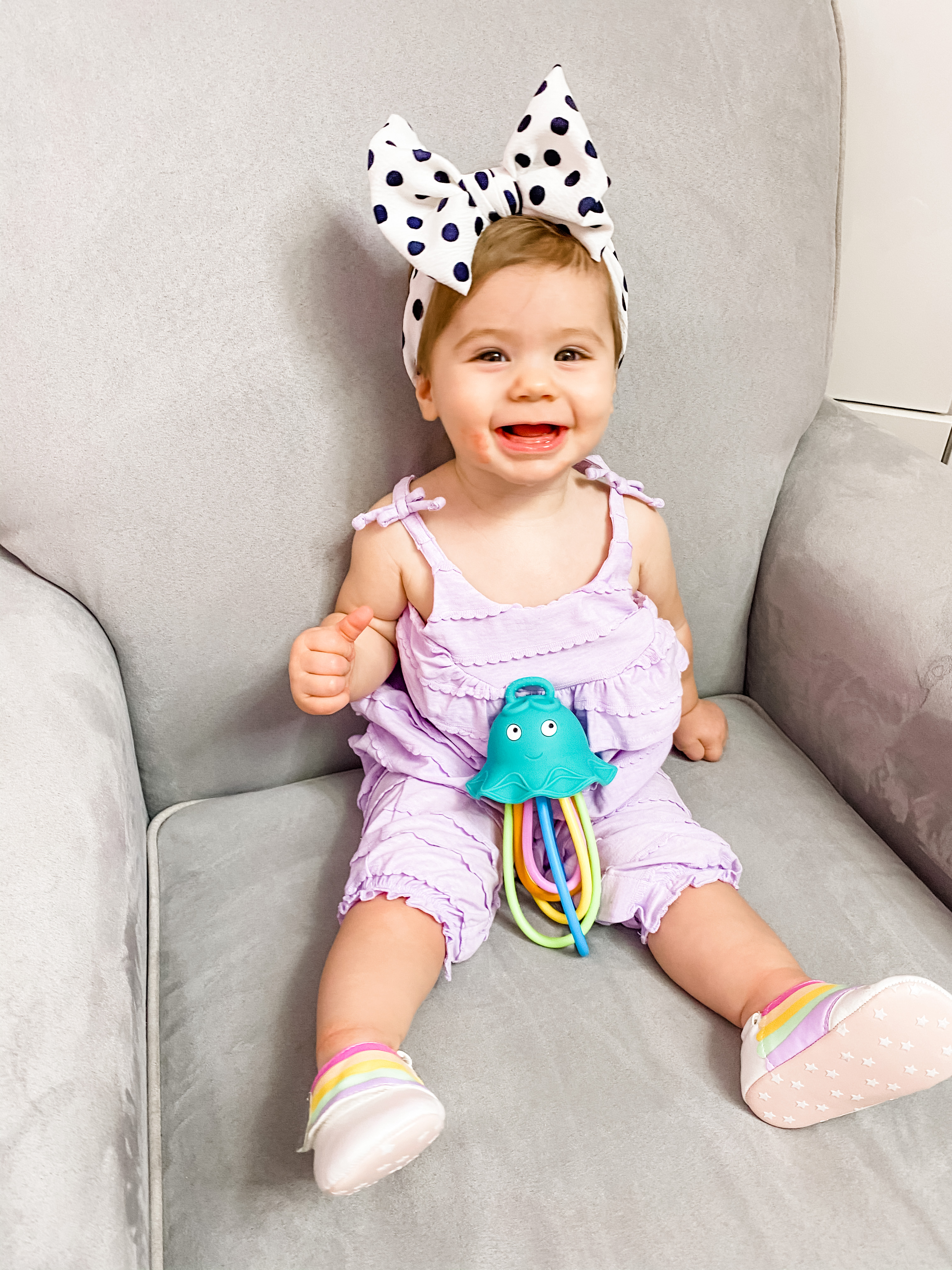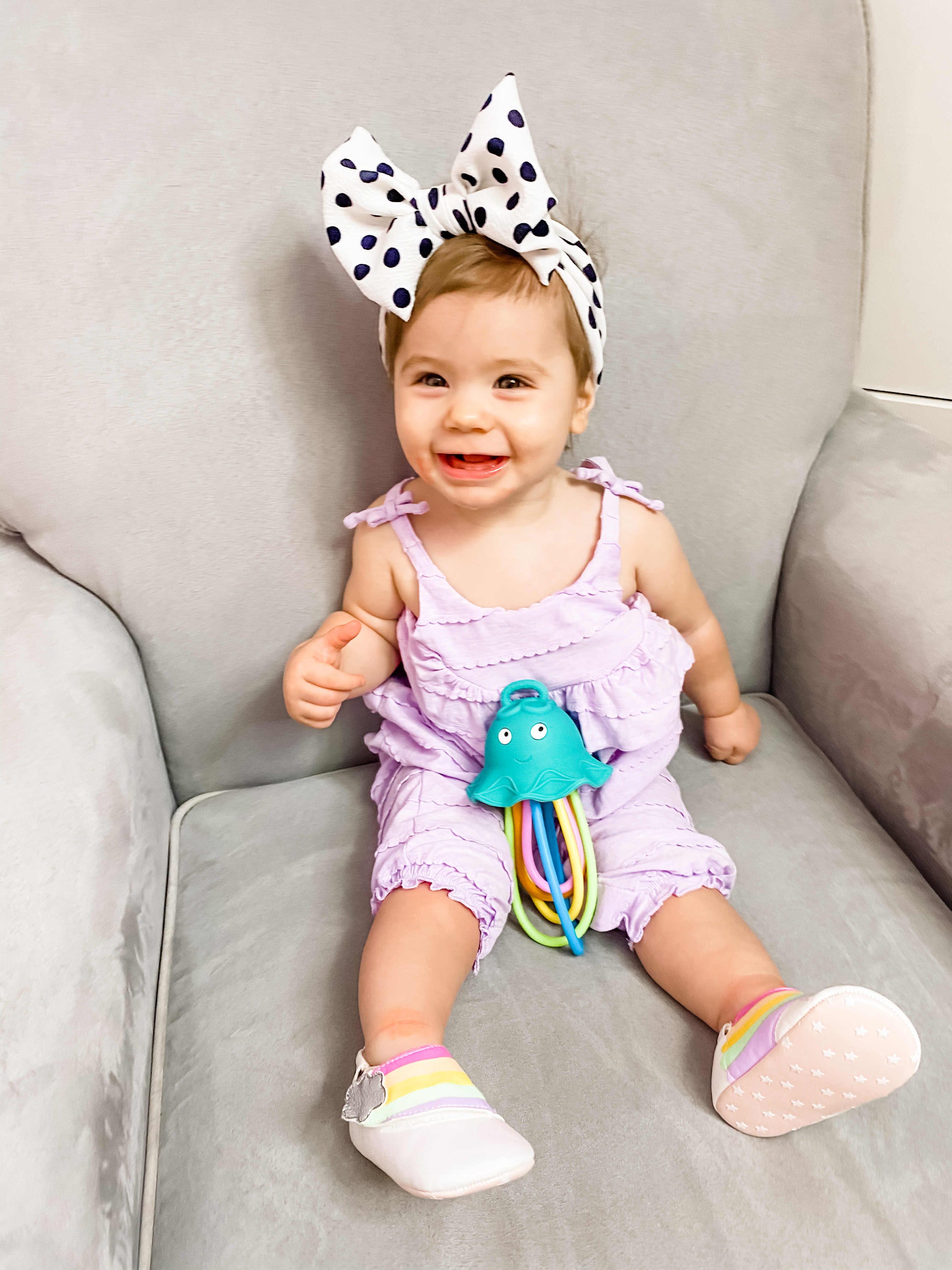 Magical Unicorn Training Toothbrush: Another new fave! We are teething HARD in this house so I love that this is a teether and first toothbrush in one (for when those little teeth finally pop through!) Also available in a cute dragon! Use code FALL50 (50% off from now through the end of September) at checkout on https://www.baby-banana.com/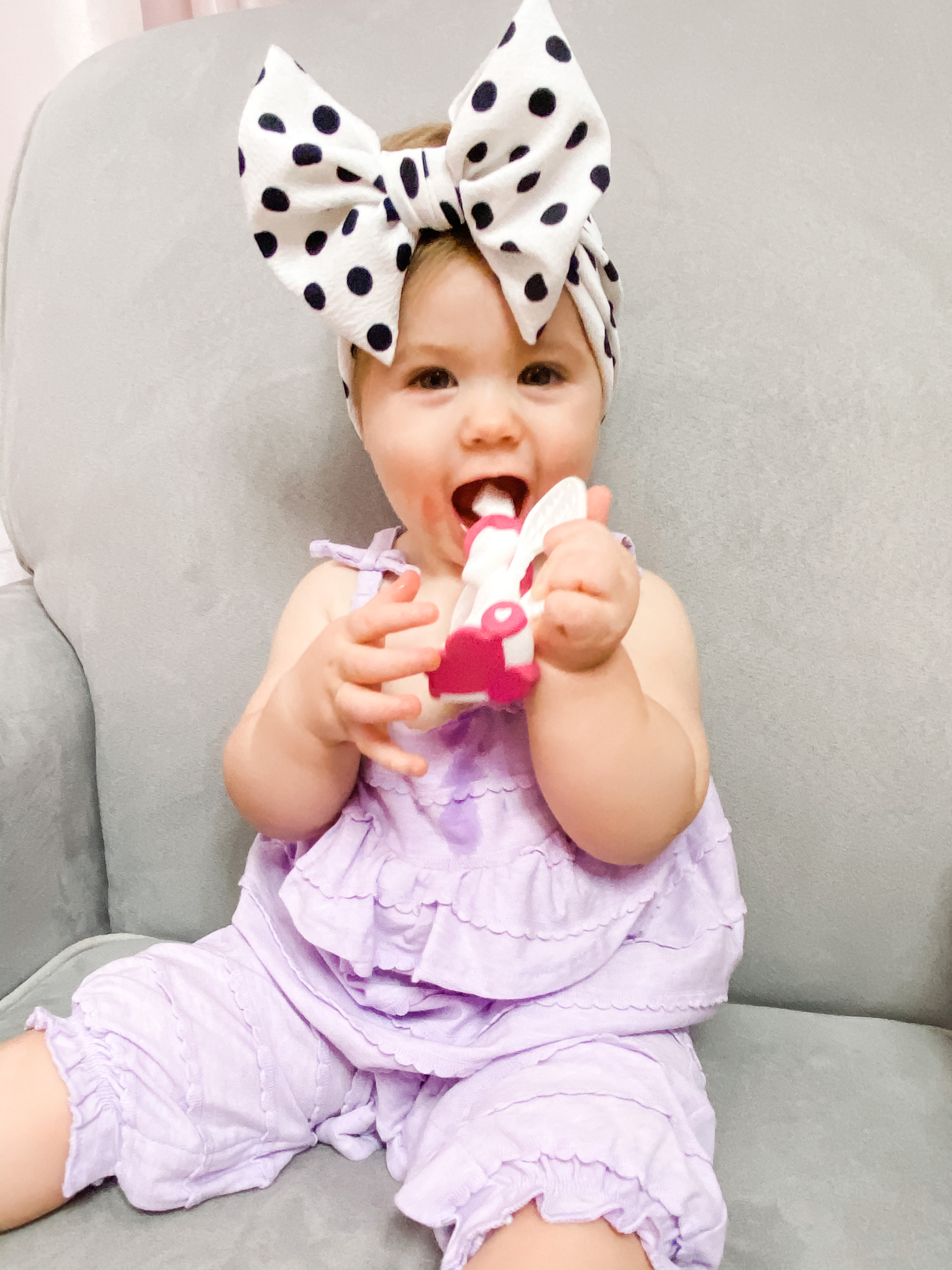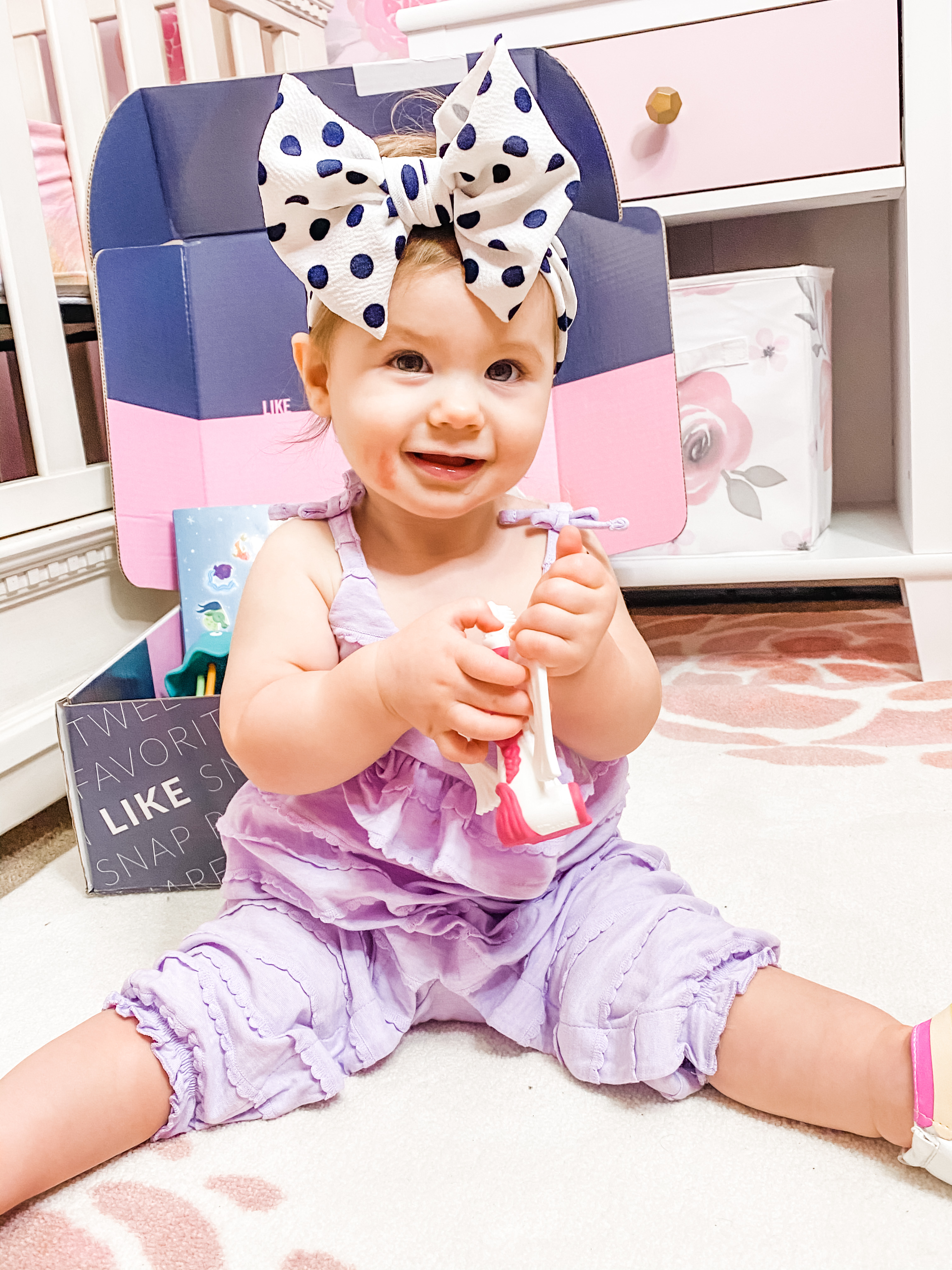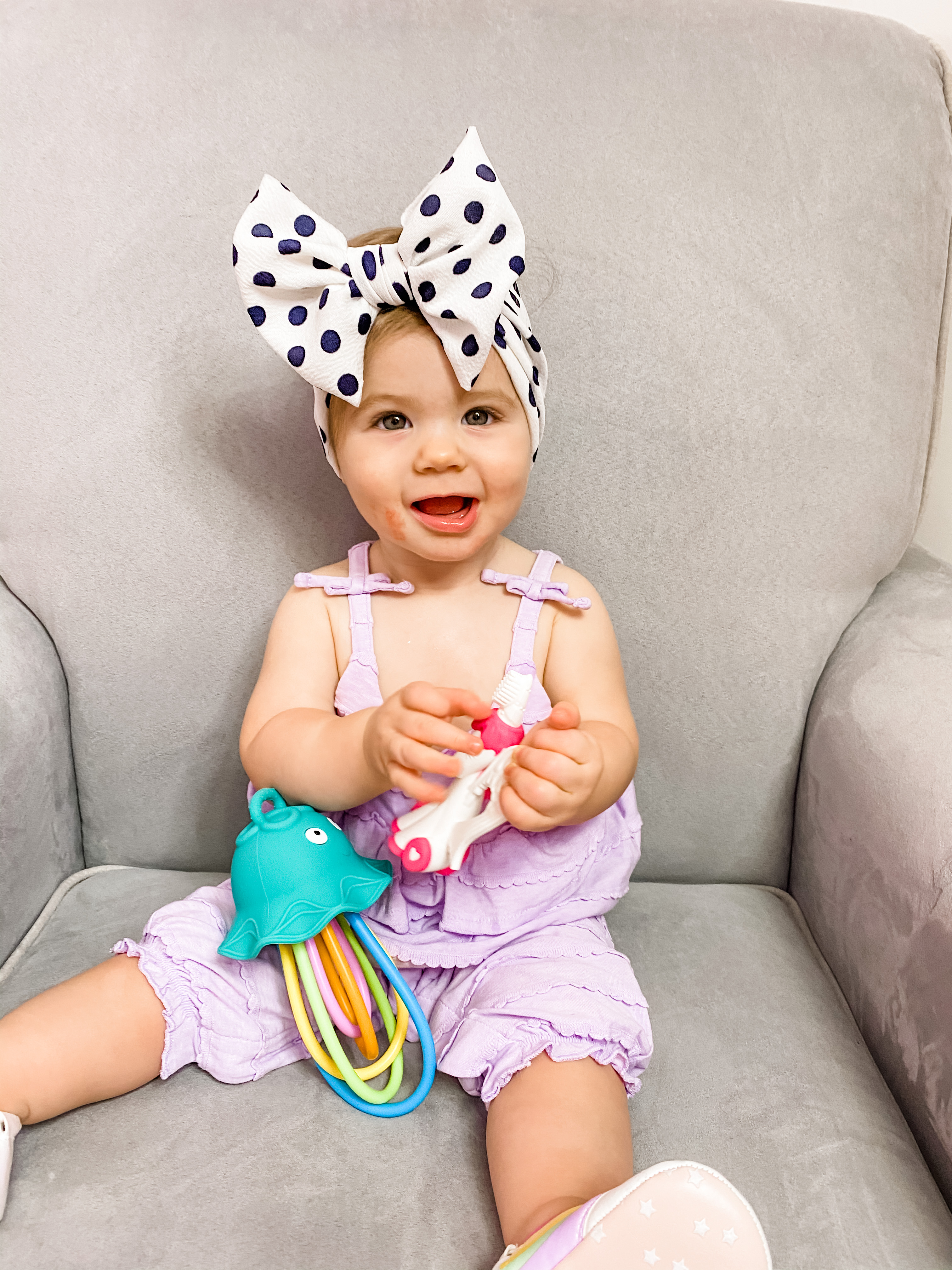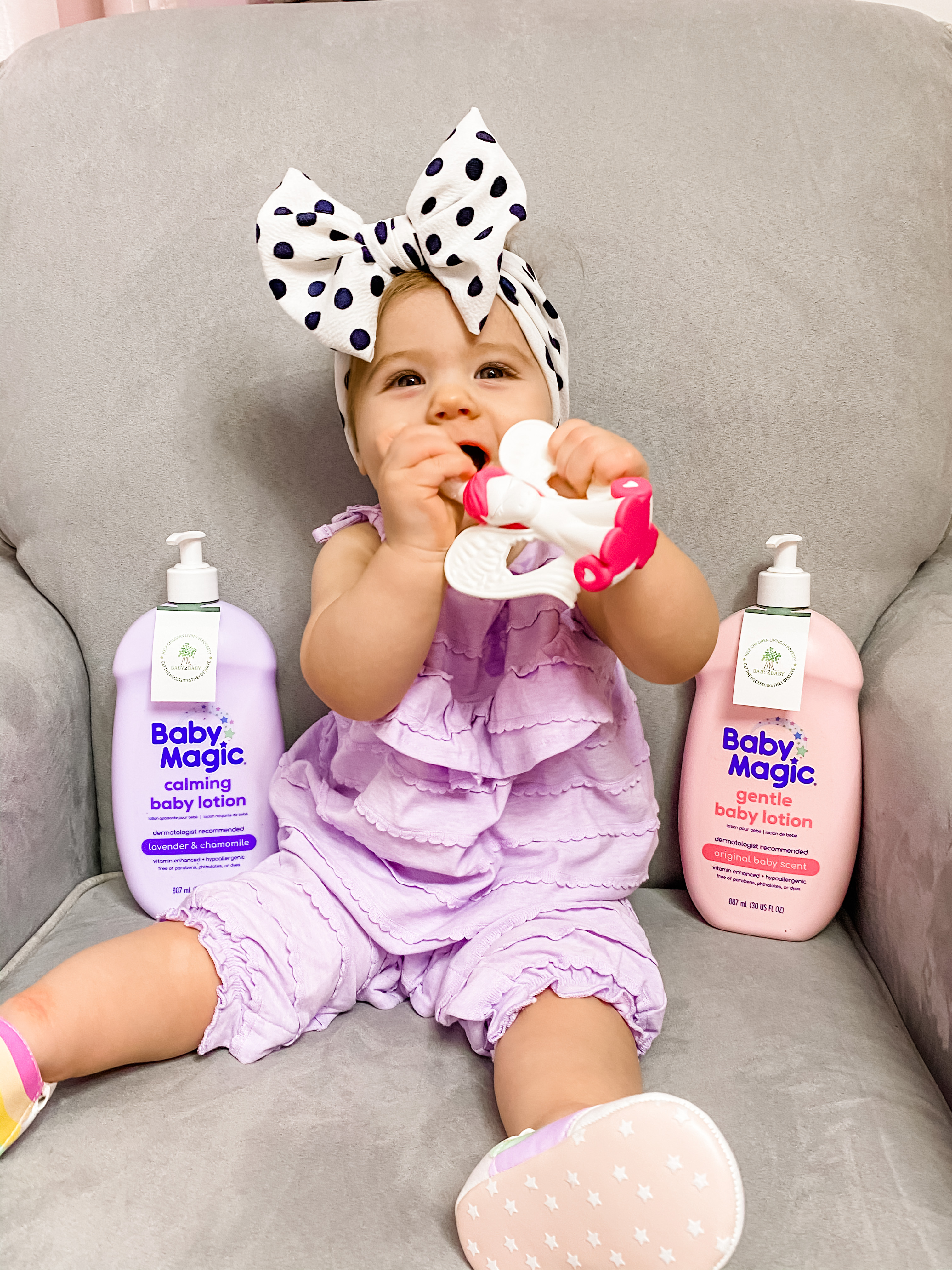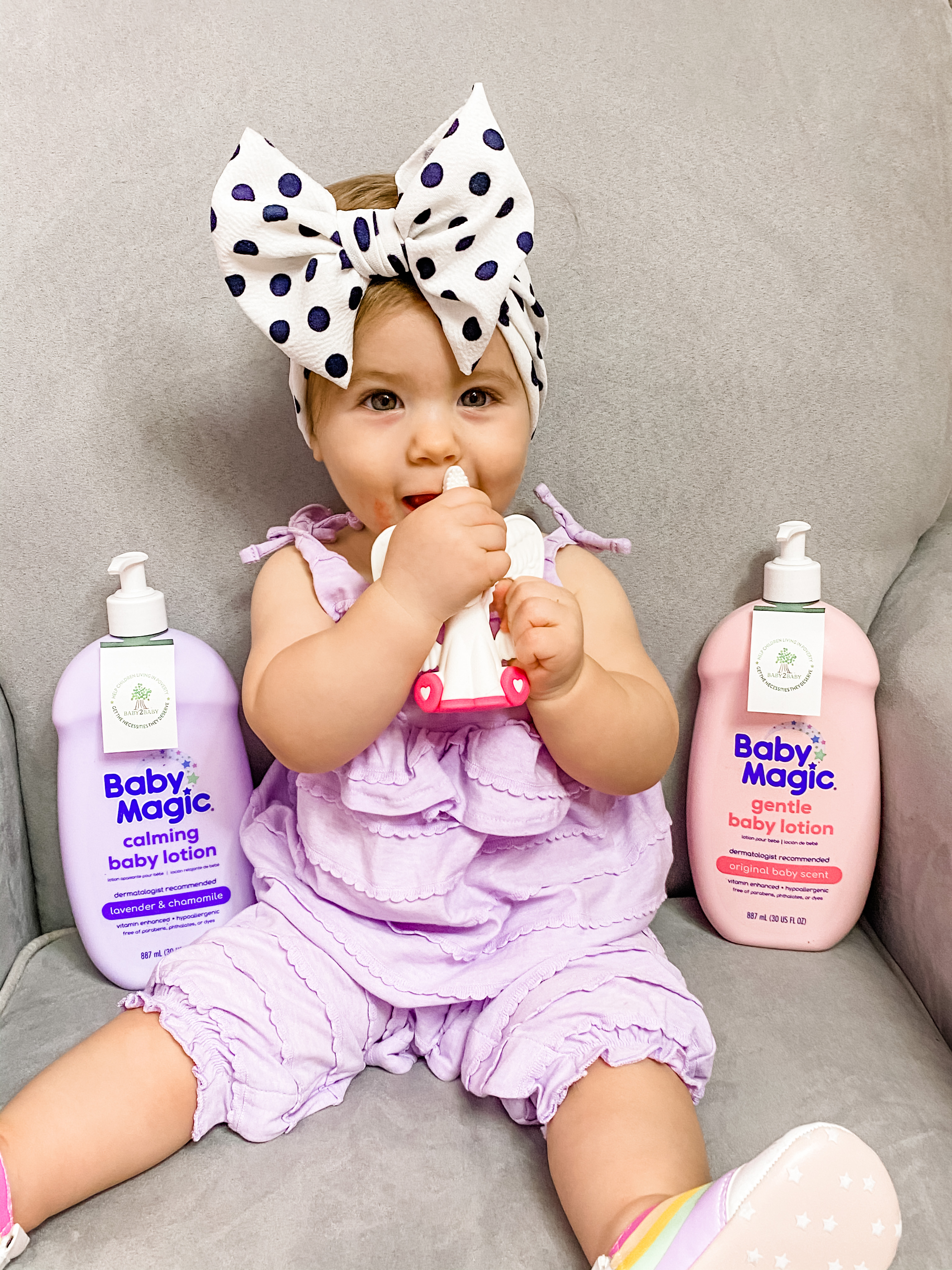 Auto-Dish Detergent Pods from Lemi Shine: Now that we are washing both Harlow's cups, bowls, spoons and bottles in the dishwasher I want to make sure what I'm using is safe and will get them 100% clean. These dish pods are formulated without harsh toxins or chemicals and have a safe and effective formula that fights against stains, hard water spots + film, stubborn grease and stuck-on food. What's great there is no additional rinse or wipe down needed which is perfect when I'm in a rush to make her some food!
Grab LemiShine on Amazon or Walmart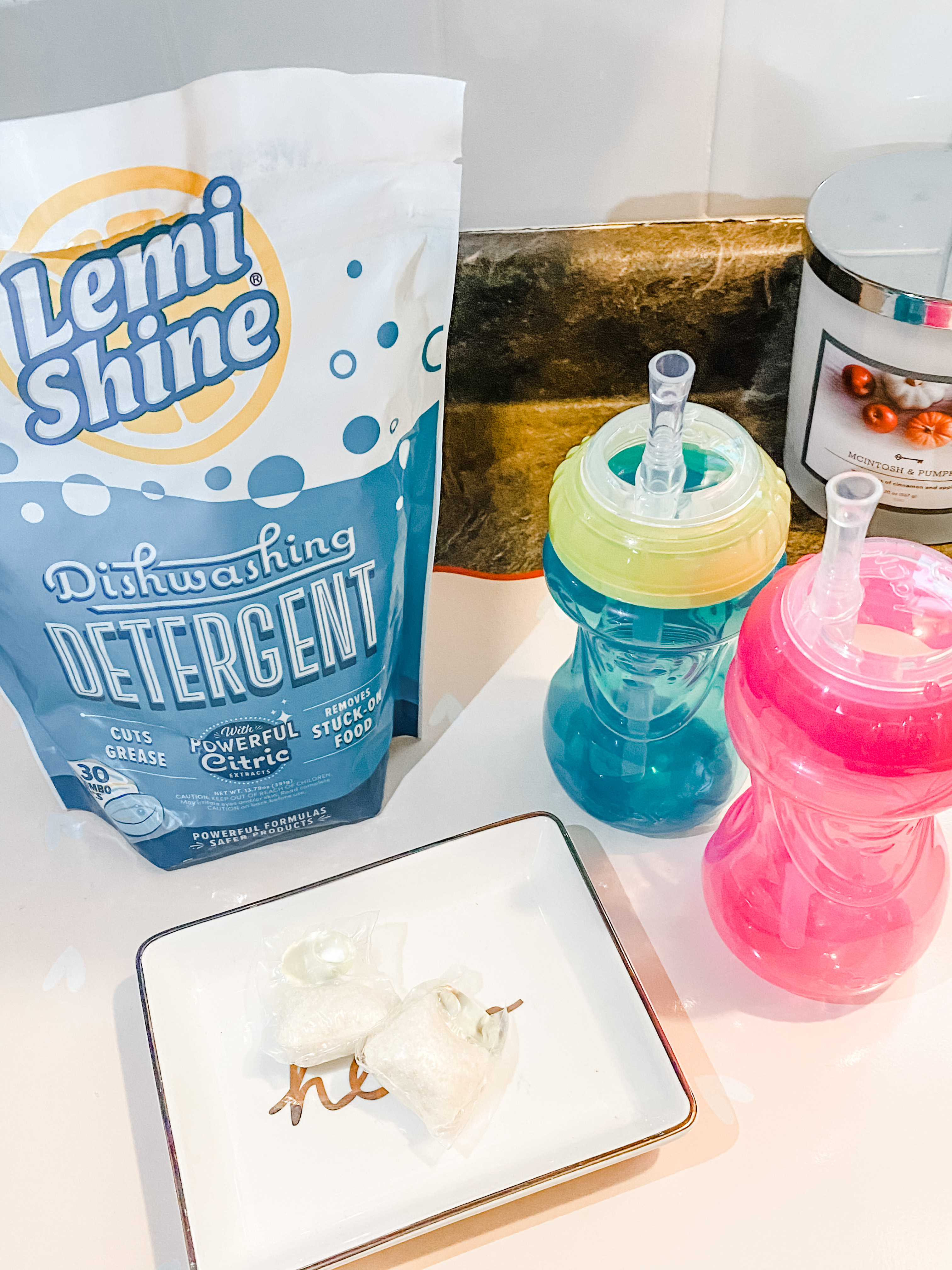 Get Up & Go B12 Fast Dissolve Tabs from Pink Products: Who else needs a boost lately? I know I do! I was so excited to try these B12 Fast Dissolve Tabs from Pink Products. They have a lively blend of 5000 mcg of Vitamin B12 and the important amino
acid L-Carnitine. I hate taking pills so I was so happy to see these tablets dissolve quickly in your mouth and actually taste great (The flavor is mixed berry) You only need to take one a day and I will usually take mine in the morning right when I start to prep my coffee. Visit pinkproducts.com for a $2.50 off coupon and to find a retailer near you! Valid through 12/31/20.
Pick up yours at Target or Pinkproducts.com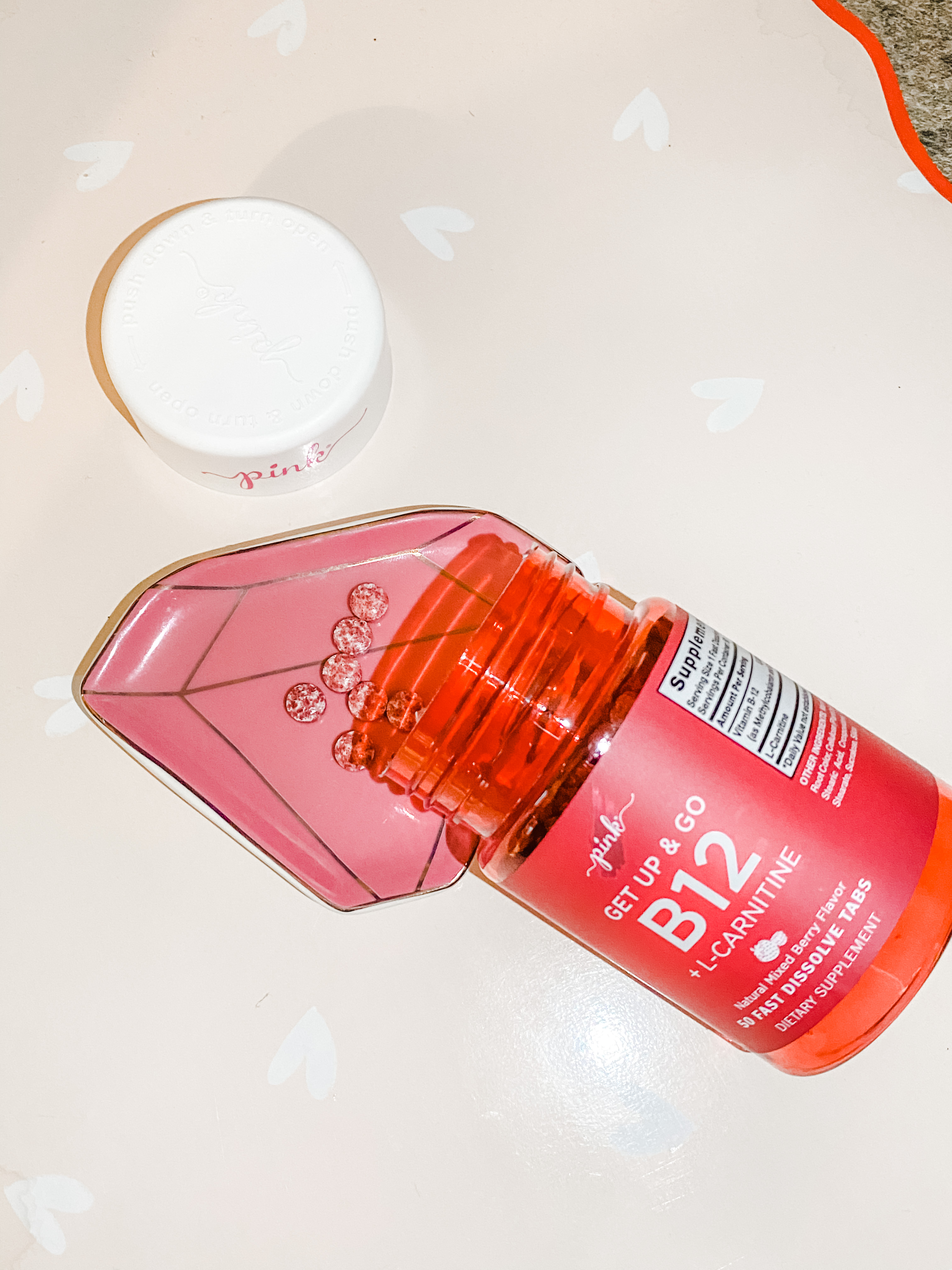 Breastfeeding Consultation from SimpliFed: Even though I am not breastfeeding, I think SimpliFed is a wonderful service for new moms who are or plan to. You can conveniently meet with an experienced international board-certified lactation consultant from the comfort of your
own home via video chat.  They have 30 or 60 minute initial consultations and you can even schedule follow up appointments as needed. Right now, they are offering a 10% discount for all of my followers. Once you book an appointment, you will enter the following code:
loveforlacquer-SimpliBox110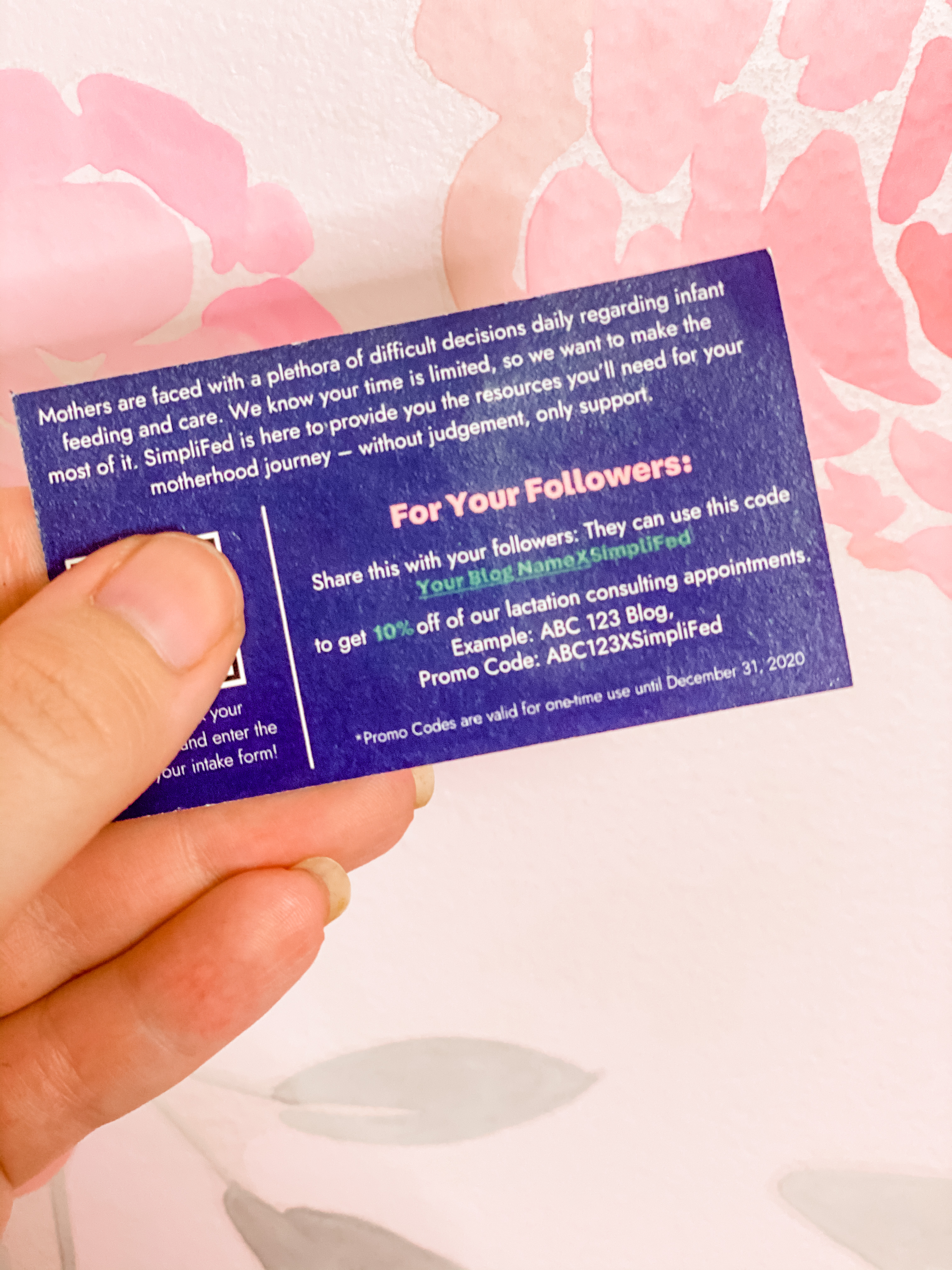 SimpliFed provides you with the resources you'll need for your motherhood journey to meet you where you are at –without judgement, only support. This is such an incredible service and I hope you will take advantage of the above code to sign up and have your first consultation.