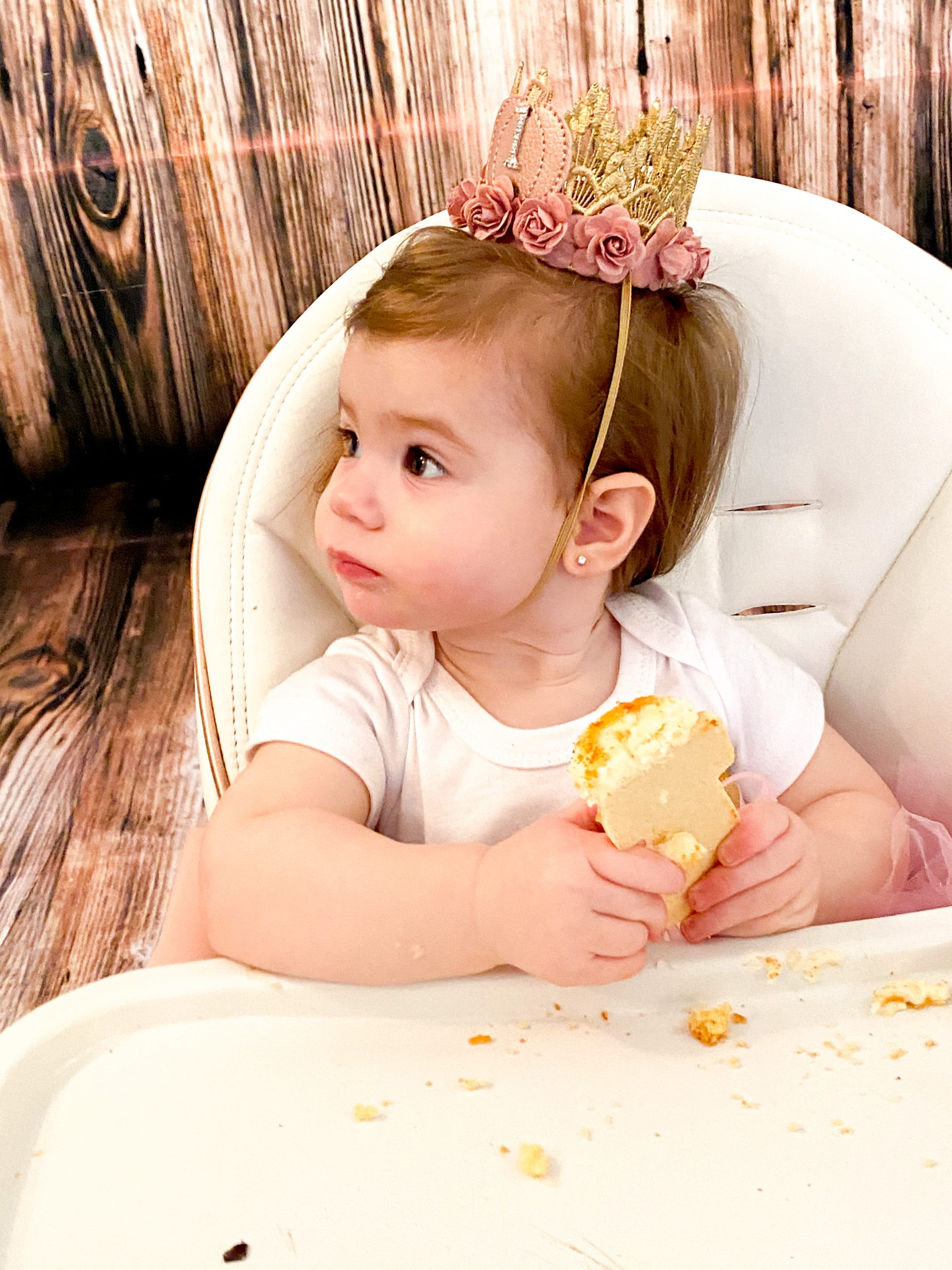 To My Sweet Harlow Lillian,
I cannot believe you are already a whole year old. It seems like just yesterday I was ready to announce your arrival to the world. I knew from the day that test turned positive your name would be Harlow Lillian. No other name was good enough and I always went back to it. Your middle name is a tribute to your Gigi.. my Grandmother. She loved you so much and I wish she was here today to celebrate your first crazy year in this world.
The year 2020 wasn't ideal but because of you, you helped everyone get through it. Watching you grow up this past year has been such a journey. You're a daddy's girl, a risk-taker, a wildflower and my little mini-me. My best friend. My forever partner in crime. They say there is nothing quite like a mother/daughter relationship. I pray and hope that we have the same relationship that my mom and I have. I know we will.
"A daughter is God's way of saying "thought you could use a life-long friend"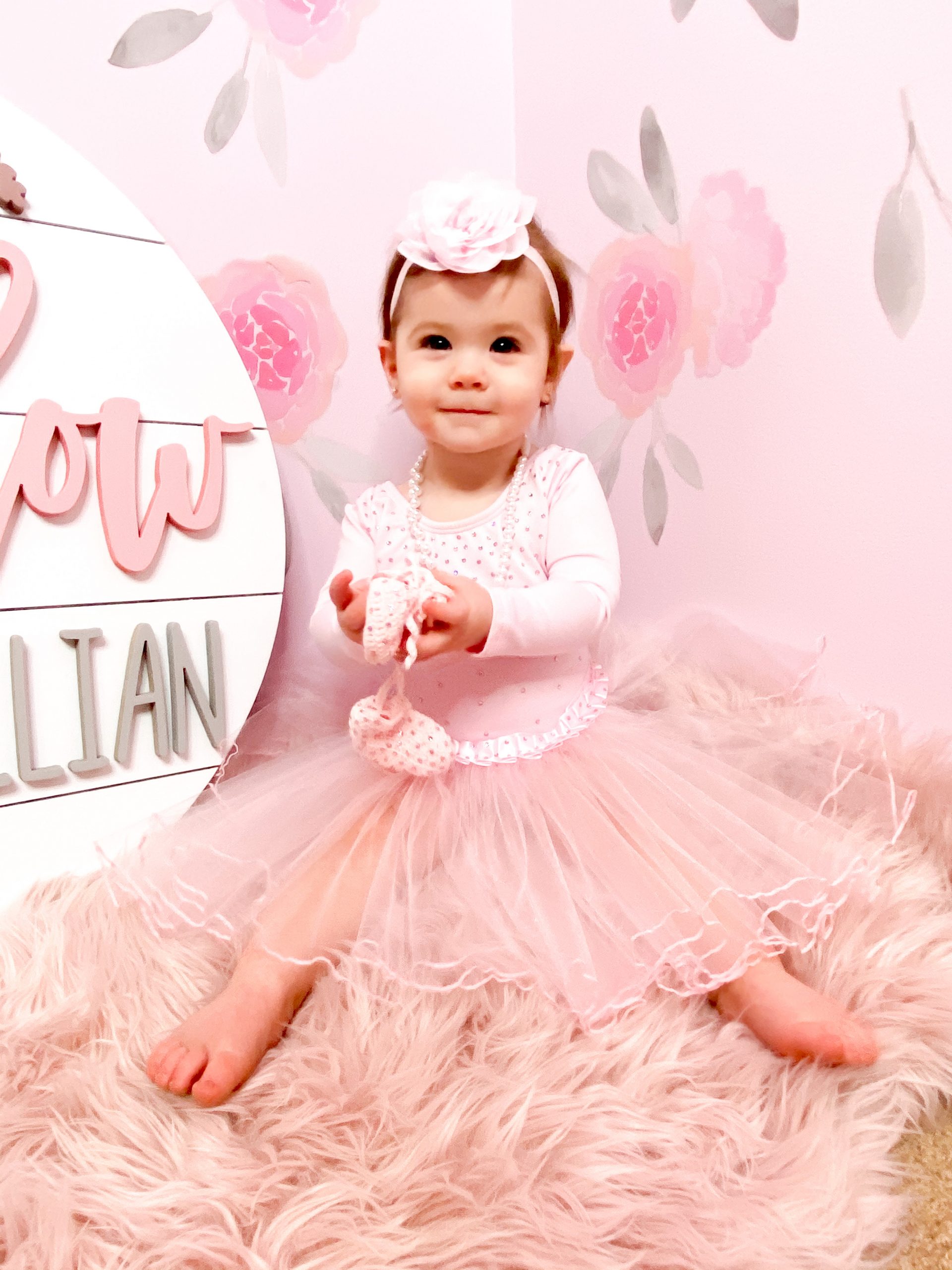 I wish I could freeze time because I want you to stay little forever. But another part of me is excited to watch you grow up. You already have developed quite the personality. You're sassy, silly, smart, funny, strong-willed, and independent. You have true Sagittarius traits. Your cheesy grin lights up a room and you get SO excited when you learn new things.
You have so many nicknames – Crazy Girl, Sweet Pea, Girlfriend, Lo-Lo
You LOVE the water. You could hang out in the bathtub all day if I let you. I learned that it's ok to get messy and (soaking) wet. Being the perfect mom isn't about looking perfect. A perfect mom is a present mom.
We've moved on from baby formula and purees and now you're such a big girl drinking whole milk and eating foods like meatballs, chicken nuggets, waffles, blueberries, strawberries, peanut butter and jelly, and your absolute favorite -avocado. I've learned to embrace the mess and come to the realization that you only want to feed yourself. You don't need my help anymore. And that's ok. That's where your independence comes in.
You know how to wave "bye-bye" and say 'Pup'. You still aren't saying 'Mama' yet but it's ok – I'll be patient.
You're crawling and standing and always on the move. Sometimes I can't even keep up with you because you LOVE to climb on everything. A few days ago you took one small step towards me so it's only a matter of time before you start walking on your own.
You LOVE to dance! Seeing you dance to music is one of the greatest joys. I love it when we dance around the living room together and you crack up laughing when we spin and twirl. You especially love it when I dip you upside down.  Please promise me that you won't EVER stop dancing.
Keeping on bows and headbands isn't your favorite but we're practicing. You would much rather have your hair in a ponytail – just like Mama.
Every night before we go to sleep you make me read 'Goodnight Moon' about a dozen times. It's one of my favorite moments of the day. Sometimes you'll look up at me to make sure I'm still there and still reading. Up until a few months ago, you wanted me to rock you to sleep. And I would. I would rock there until you fell asleep in my arms and I gently placed you in your crib. Now? Not so much. Sometimes you just want to go straight to bed and it's ok. Just know that anytime you want me to rock you to sleep, I will.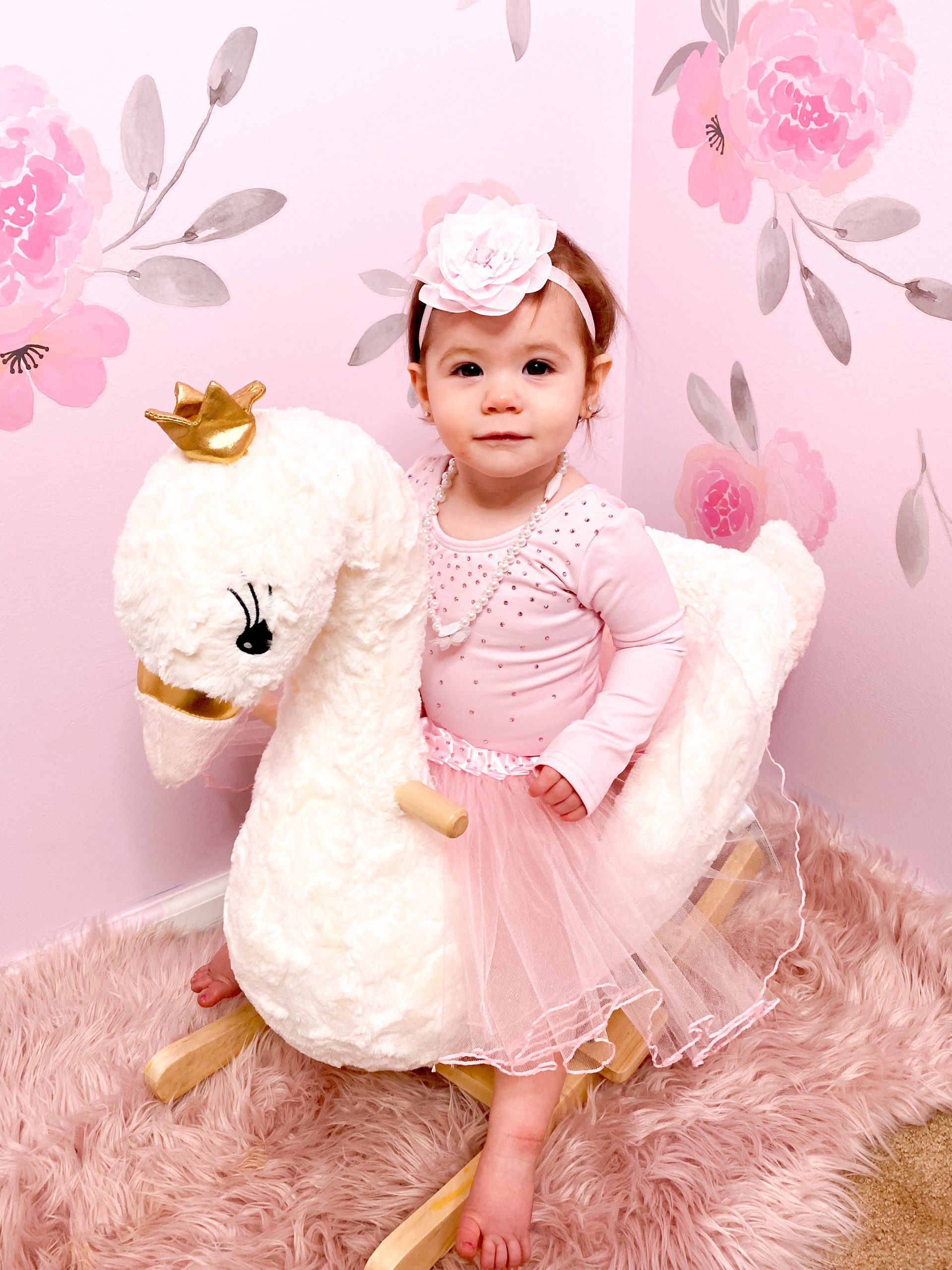 You're patient and well-behaved and spent half your life helping Mama with photoshoots or recording silly TikToks. Thank goodness we always had your big brother to help us and make you laugh or smile.
You're obsessed with your big brother Rylan and he's obsessed with you. The bond you two have is one of a kind and I hope it stays that way forever. You need each other.
You are beautifully uncomplicated. You would rather play with Mama's phone case or wallet than any other toys you own. Simple things make you happy. You go with the flow, love to ride in the car, and will sit patiently in a restaurant until you've just about had enough.
Your laugh is contagious and your giggles are the most beautiful sound I've ever heard.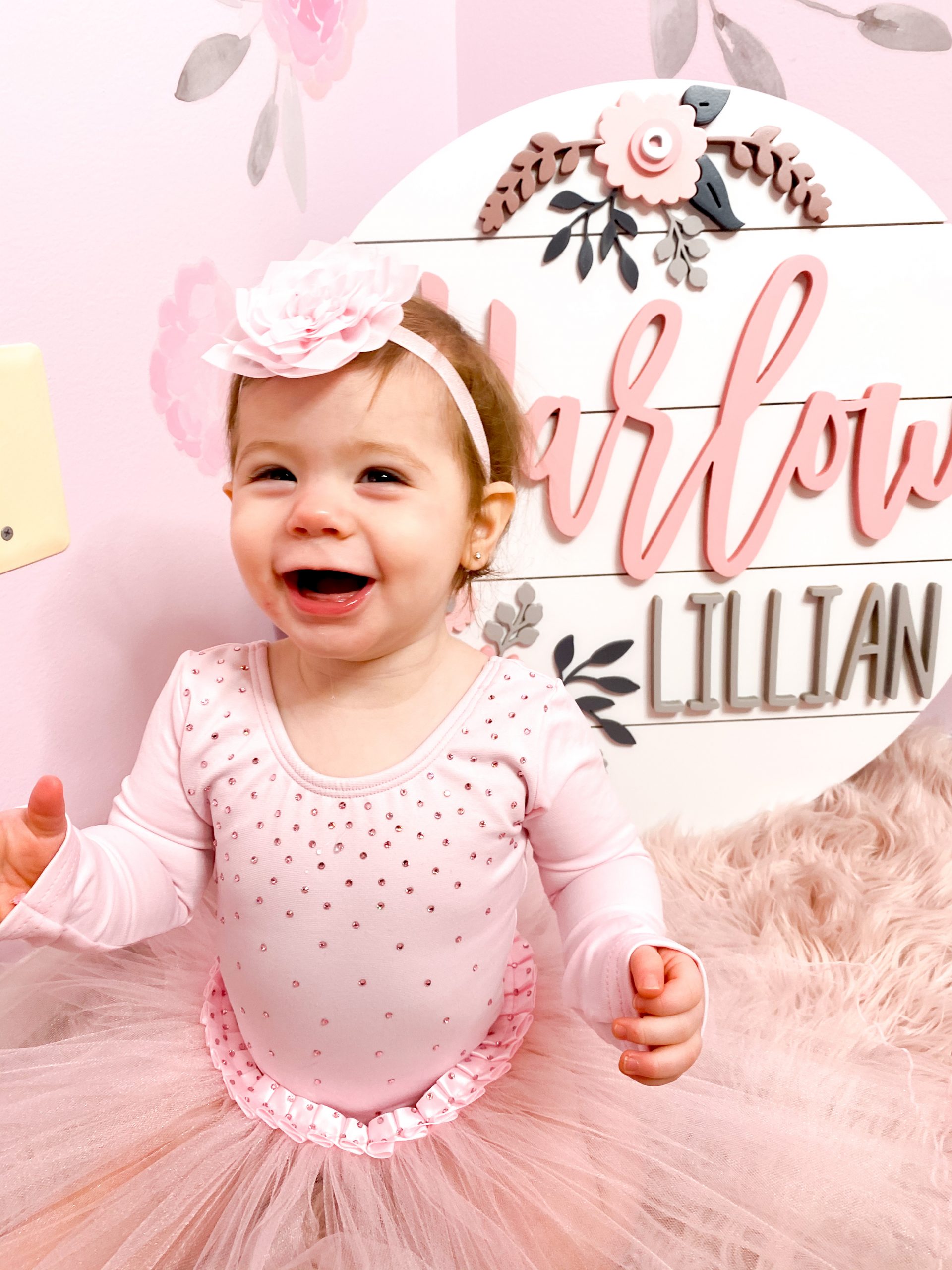 You taught me much more than I've taught you. You taught me to cherish every moment like it's my last. To stop looking around and look right in front of me. You taught me to laugh at any and everything, to enjoy every moment we're blessed with.  Lastly, you taught me to be the best Mama I could possibly be. Being your Mom has provided me with so much purpose and I can't imagine a world without you in it.
I want you to know that you can be anything and do anything your heart desires. In a field of roses, YOU Harlow are a wildflower. Be strong. But be strong by lifting others up, those are the strongest types of girls. The ones that include others. I want you to stand up for what is right and what you believe in. You should always encourage your friends to be the best they can be. Be encouraged and inspired by others' successes and cheer them on instead of feeling threatened. Know that we all have our time to shine and their light will never dim yours. The best quality you can have is to always be kind. These are the happiest types of girls. You should always be the girl who straightens others crowns without ever mentioning that it was crooked in the first place. Remember, there is nothing more important than loving others well. Shine Bright and Dream Big. I love you so much.
Love, Mama