This post is sponsored by BabbleBoxx. All opinions are my own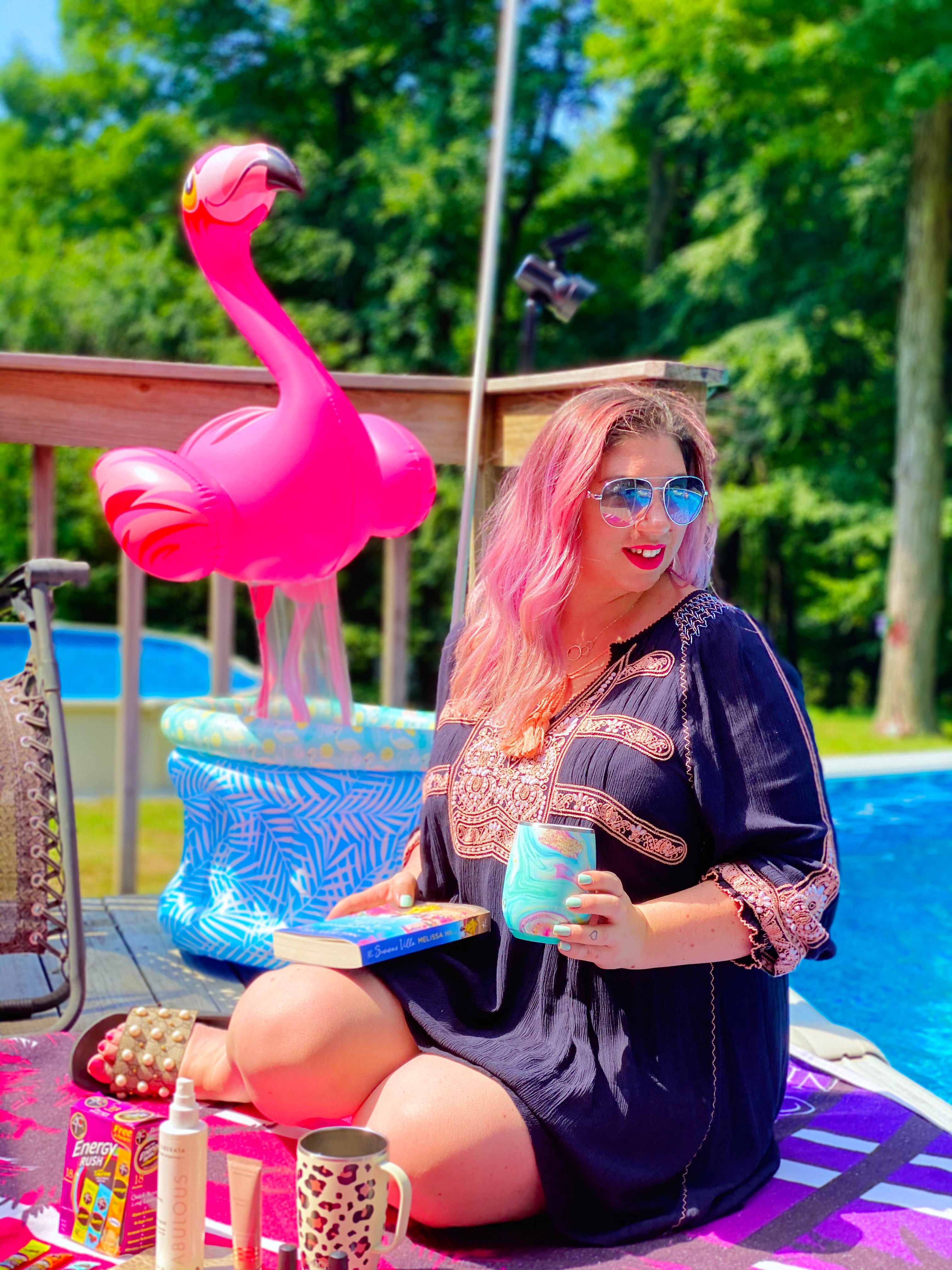 We have been spending a significant amount of time at my mom's pool this Summer – Thank goodness because it has been an absolute scorcher lately. Plus, it lets Rylan burn off some energy and Harlow is a total water baby. I thought it would be fun to show some of my pool bag must-haves featuring some amazing items I received recently from BabbleBoxx!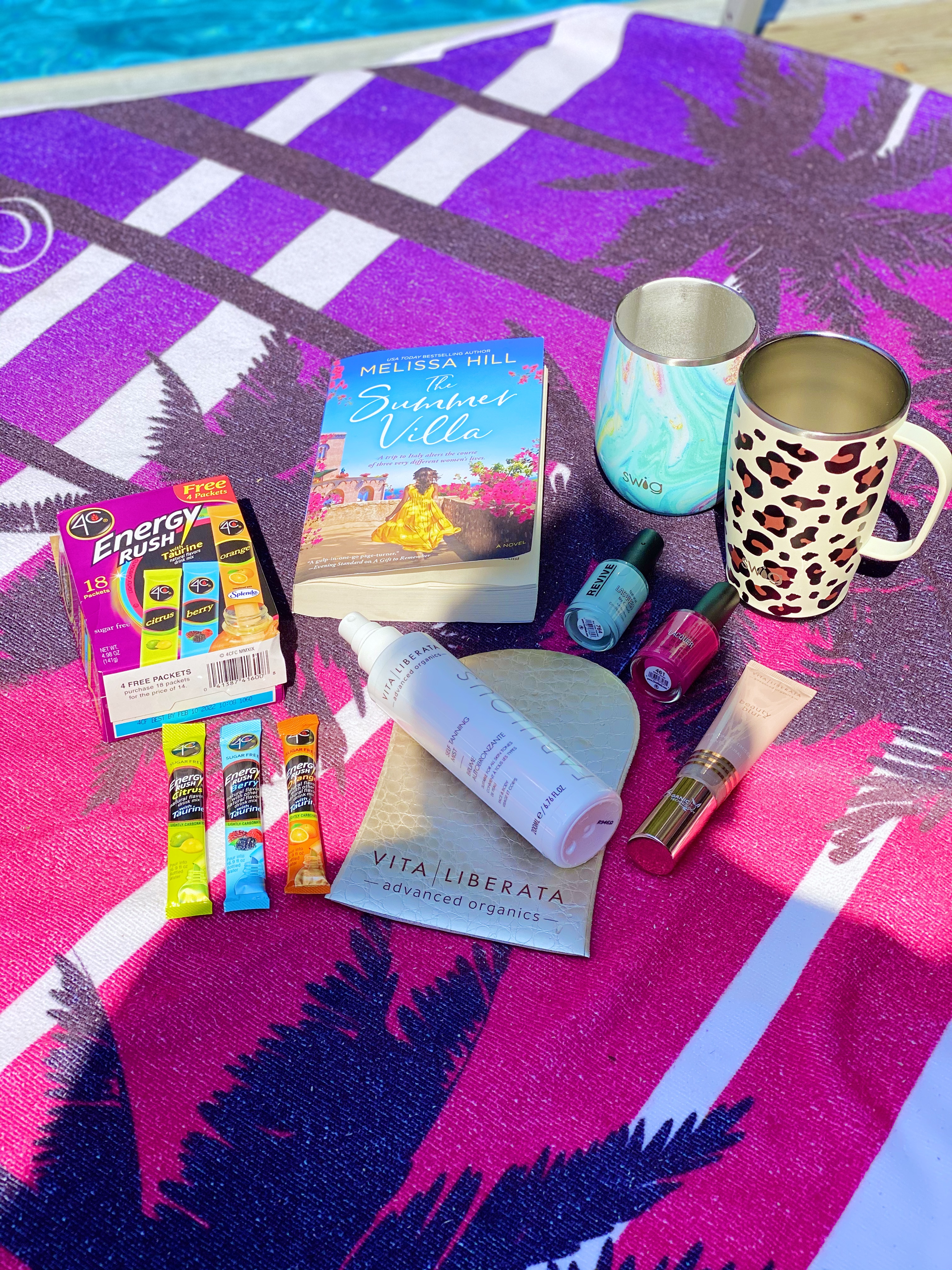 Swig Cups – SO important to stay hydrated when it's hot out! I have been OBSESSED with the Stemless Wine Cup & Travel Mug from Swig. Both are in the cutest prints and are the perfect pool or beach companion. The possibilities with the Swig Cups are endless. With triple insulation, you can keep drinks cold for up to 9 hours and hot up to 3 hours.  Water, Wine, Cocktails or even coffee – They are PERFECT for everyday use. They do also come with a BPA-free lid for when you're on the go!  Head here to get 10% off your order (Automatically applied at checkout)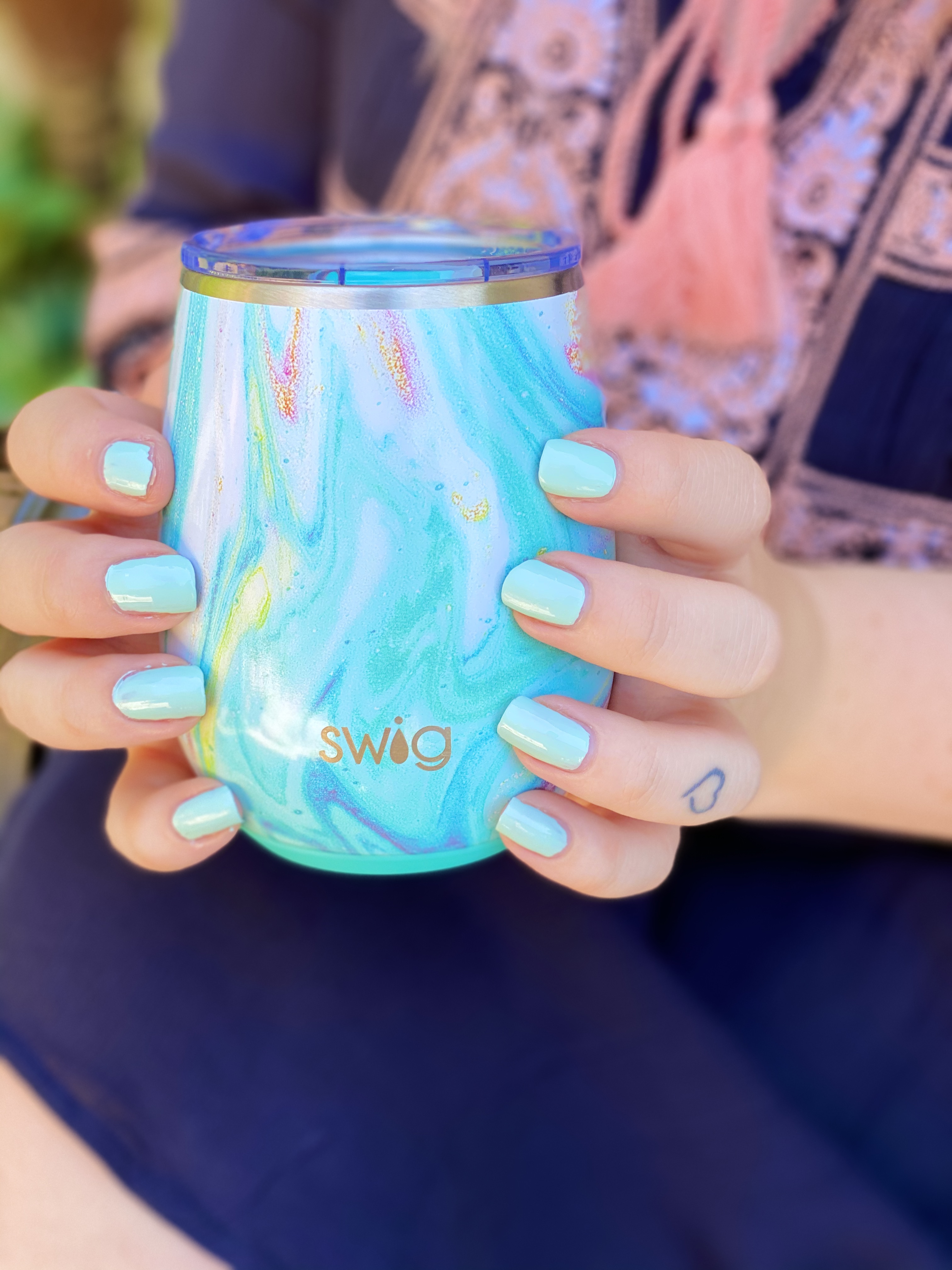 There is nothing better than a cup of coffee and a great book. Especially when your coffee mug is adorable and your book is one you CANNOT put down!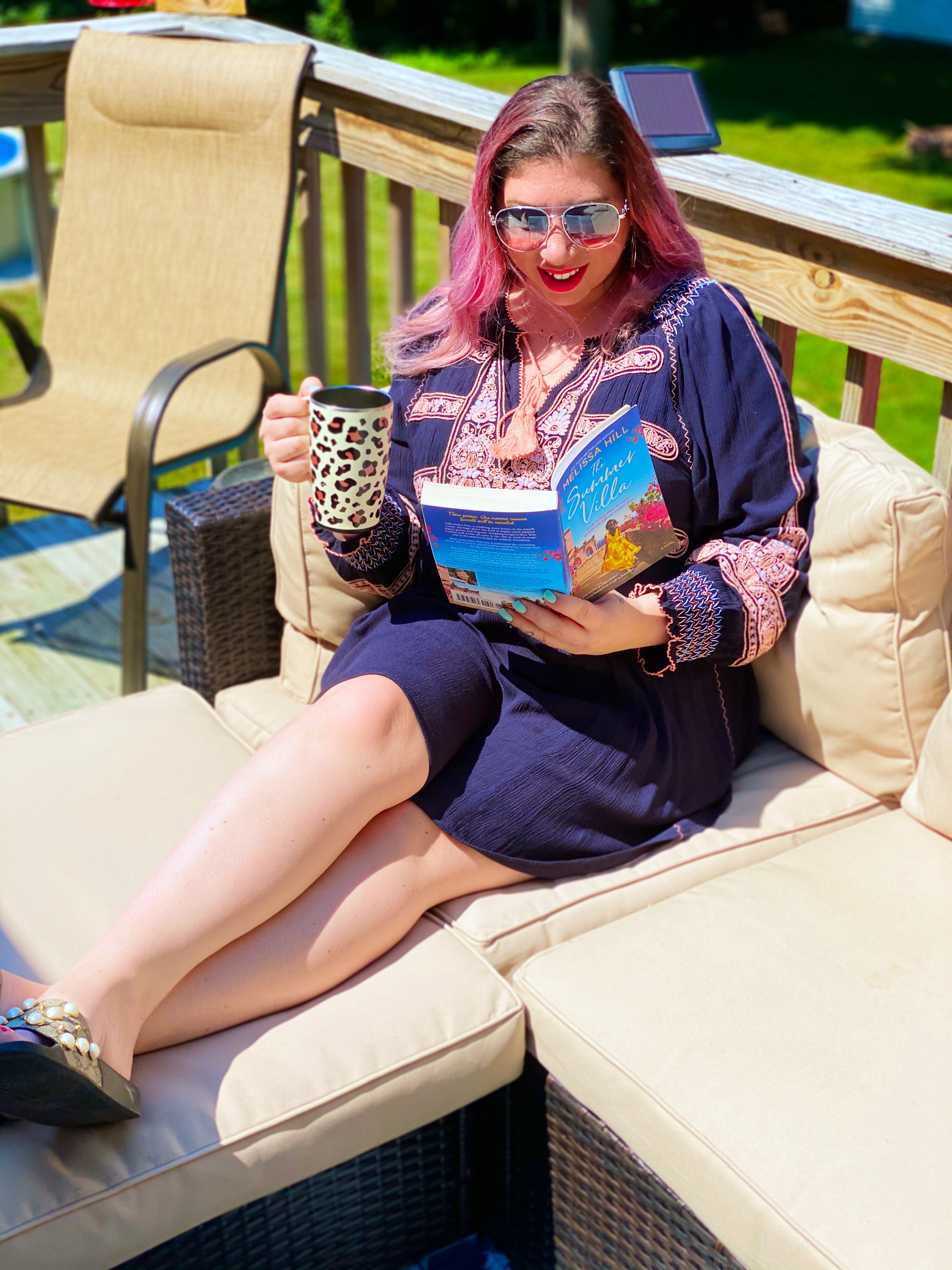 THE SUMMER VILLA by Melissa Hill: Having a great book to read by the pool is a must. This feel-good women's fiction novel is the perfect beach or pool read and I definitely recommend picking it up on Amazon or Barnes & Noble. I don't want to give too much away but here is a quick summary:
Three friends spent a summer at Villa Dolce Vita, a rambling stone house on the Amalfi Coast. A few years later, Kim transforms the house into a luxury retreat and invites her friends back for the summer. Once those friendships are rekindled, secrets buried in the past will come to light, and not everyone is happy that the three friends are reuniting… Each woman will have things to face up to if they are all to find true happiness.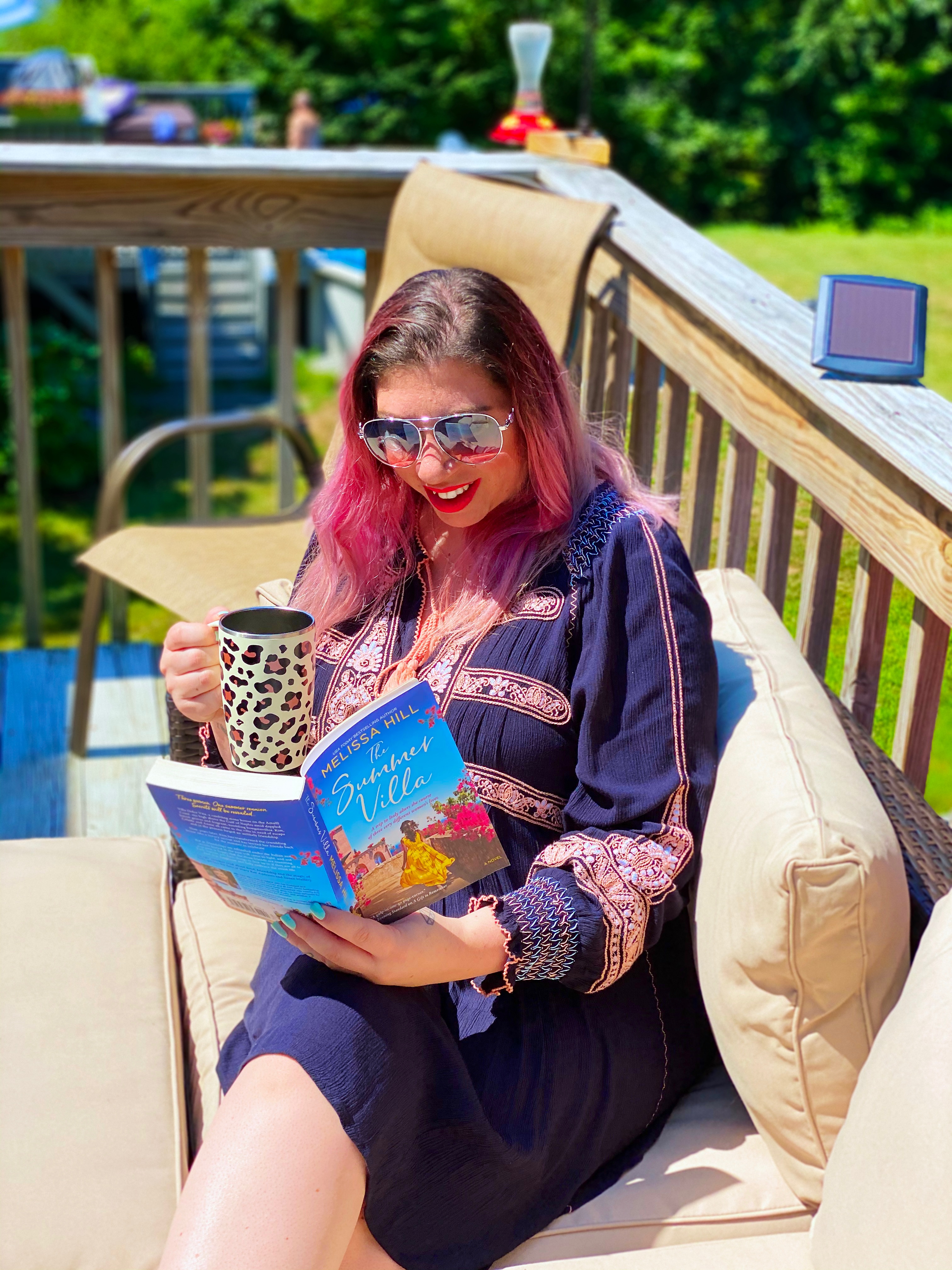 It's such an easy read and one you won't be able to put down! Grab a copy for yourself HERE or HERE
Energy Rush Stix from 4C: Sometimes you just need a burst of energy throughout the day (especially when you are trying to entertain two kids at the pool) I LOVE these Energy Rush Stix from 4C! They come in 3 delicious flavors (Orange, Berry & Citrus) and are low calorie and lightly carbonated. I'm not the biggest fan of Red Bull and the crash afterwards and with the Energy Rush Stix, you don't have to worry about that at all. (Plus it's half the cost for the same ingredients)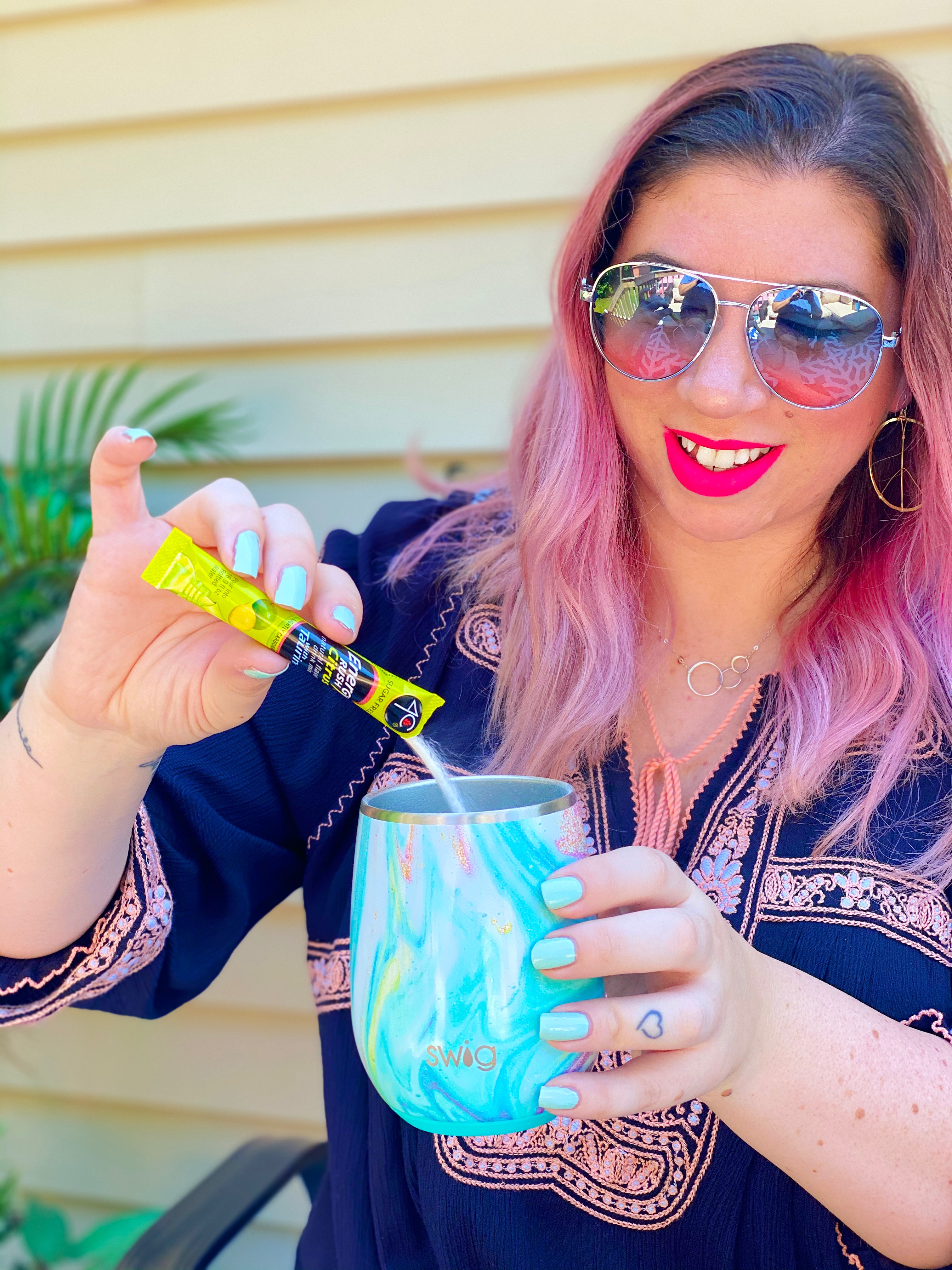 Tanning Products from Vita Liberata: I'm pale as a ghost so when I sit in the sun I usually burn instead of tan. I love using tanning products just to give a little color and sun-kissed glow. I've tried a plethora of tanning products over the years but the Self-Tanning Mist from Vita Liberata is high on my list right now! I HATE tanning products that are super greasy and thank the tanning Gods because this mist is a grease-free, untinted tanning water that you can use to tailor your tan from a subtle sun-kissed glow to a deep beach bronze. Depending on how tan you want to be, you can customize your final shade immediately by reapplying as soon as your first application dries for a deeper tan or take it slow and top off daily to gradually intensify your glow (Which is something I like to do)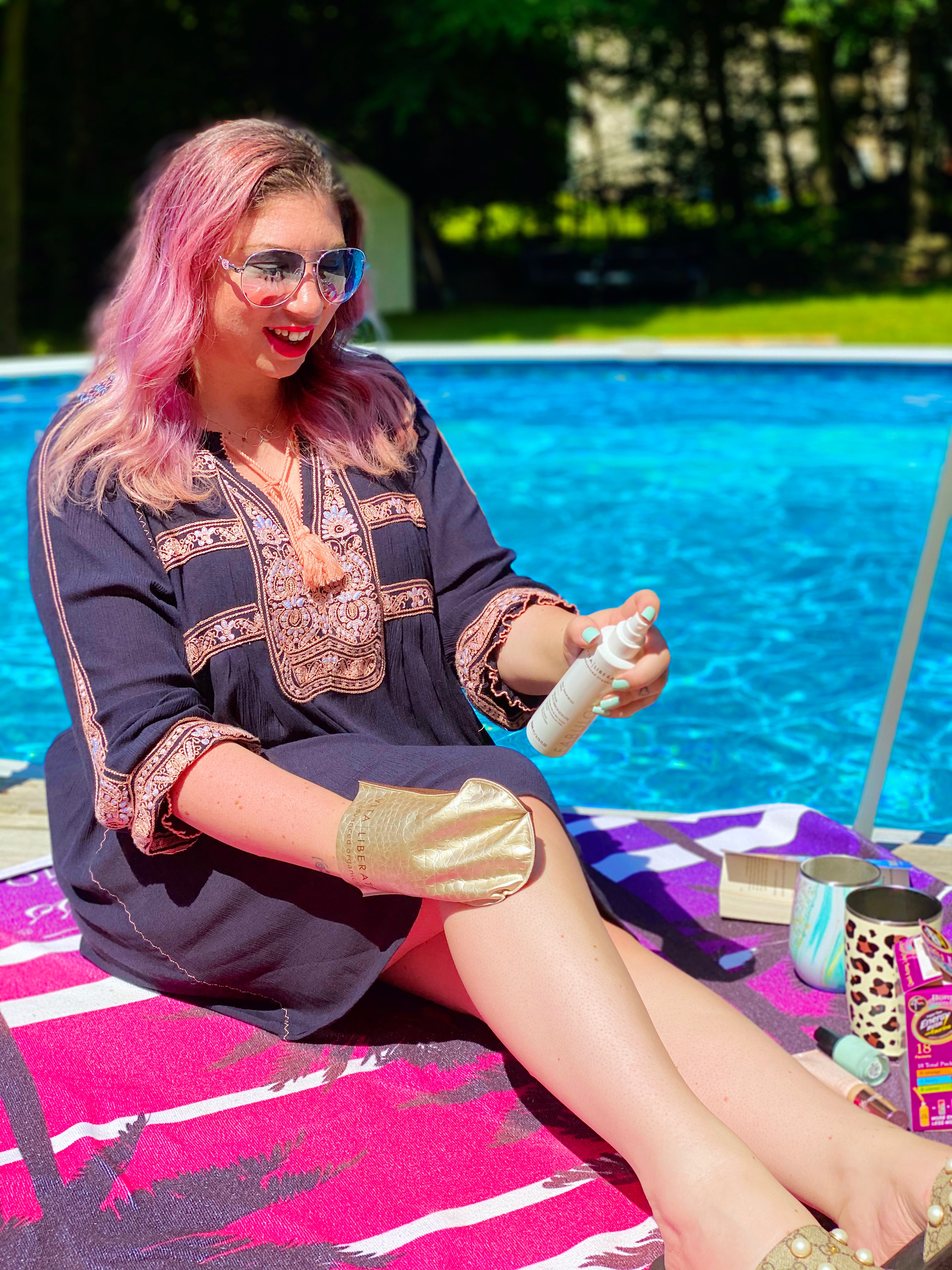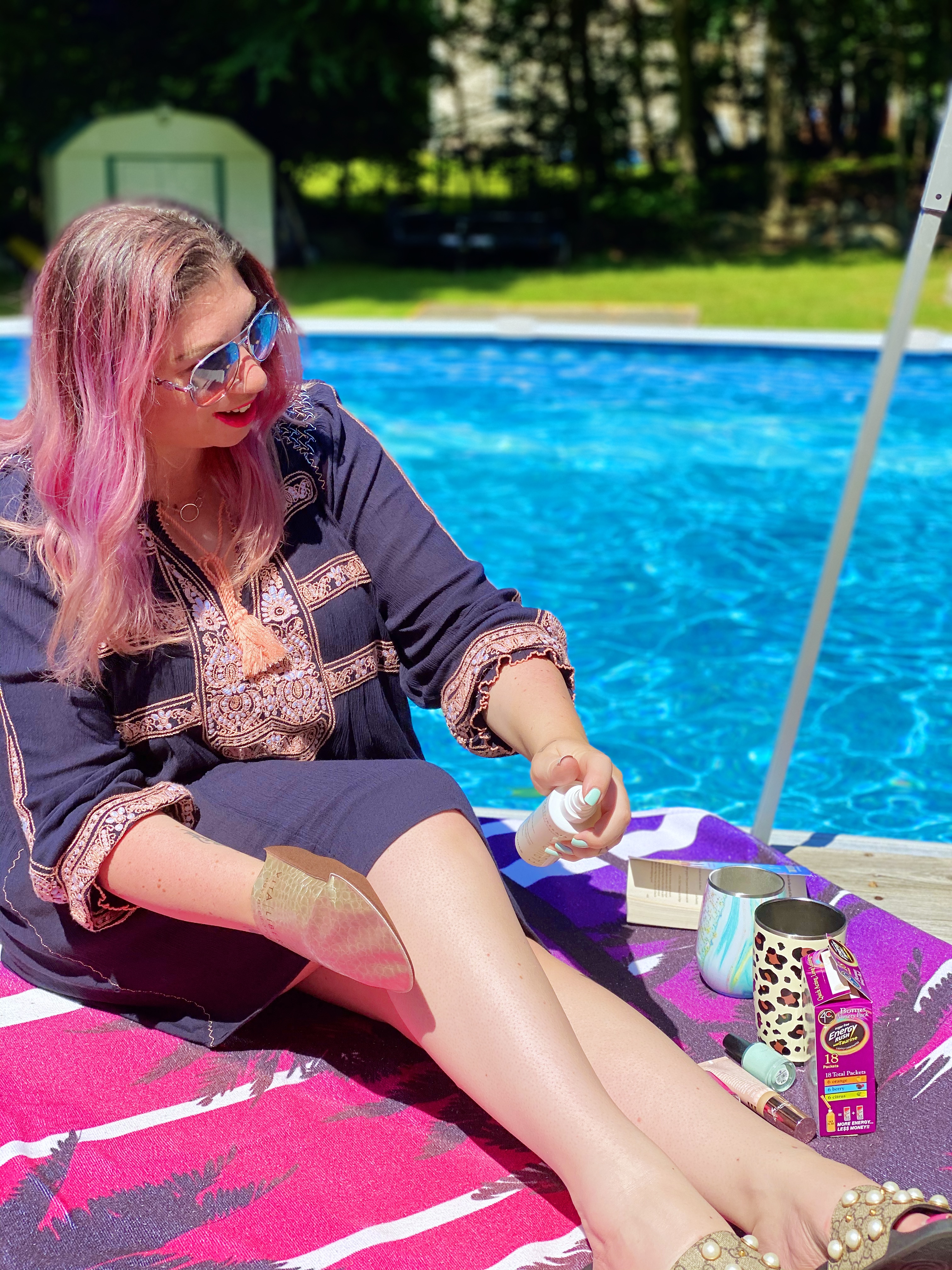 *Shake well before using.
*Spray the mist onto the Vita Liberata Luxury Tanning Mitt and apply to clean, dry, exfoliated skin working your way up using long,
circular movements.
*Allow 8 hours for your tan to fully develop, then rinse off with warm water, avoiding any oily shower gels.
TIP: To keep your tan looking its best, moisturize
after bathing with a non-oily/non-perfumed body lotion.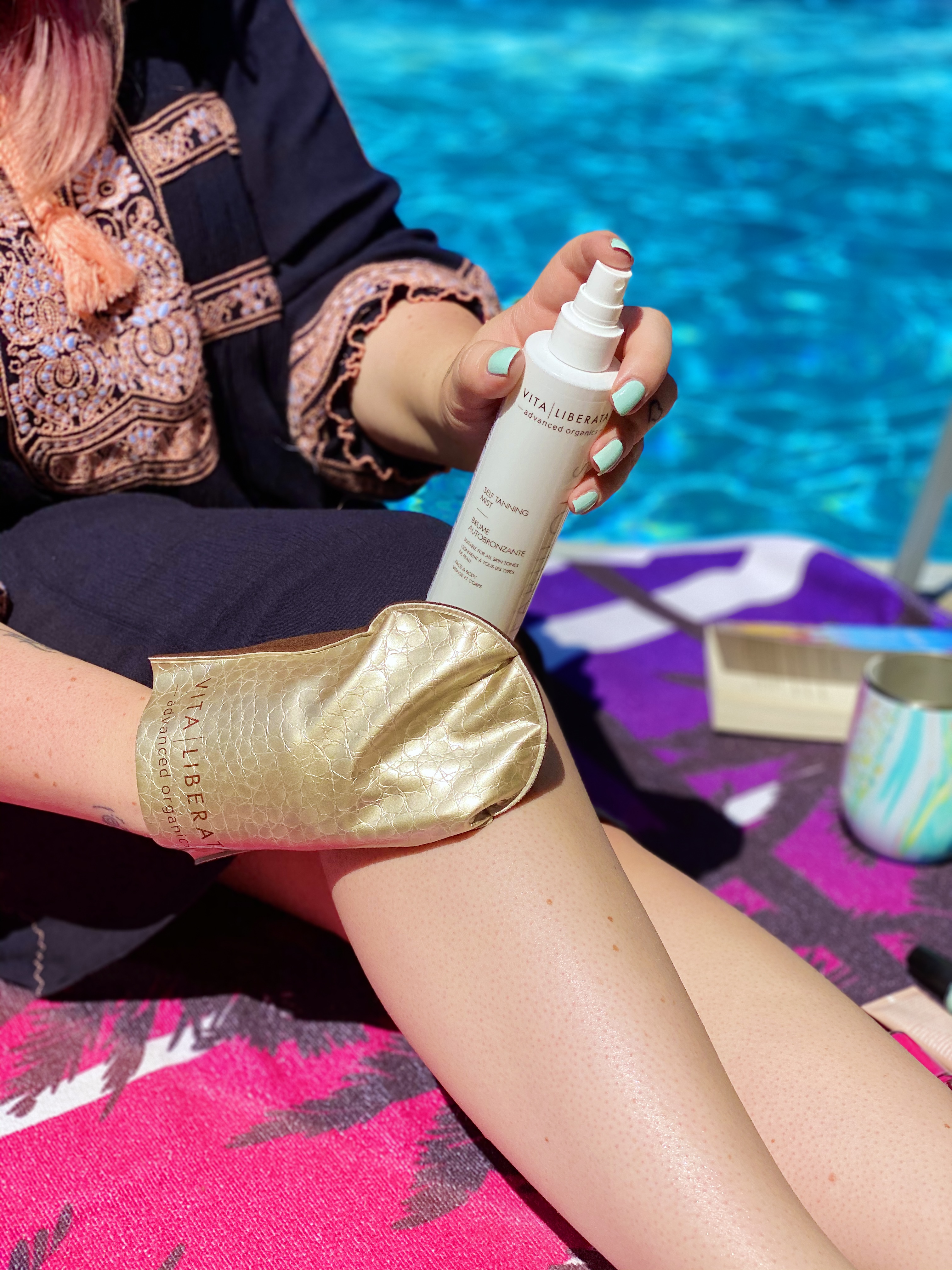 Beauty Blur Skin Tone Optimiser by Vita Liberata: Stop everything you're doing and RUN and buy this product from Ulta! I can't say enough positive things about this product and I wish I had it in my life sooner! It's a 3-in-1 tinted face primer that evens out skin tone, helps to cover imperfections and gives the most radiant skin finish. Use a foundation brush, beauty blender or your fingertips to apply small dots across your face, neck and décolleté and blend. I am not kidding when I tell you my skin has NEVER looked better. Completely flawless and had such a pretty effortless glow. I'm going to need to stock up (Thank goodness it's BOGO 50% off at Ulta right now)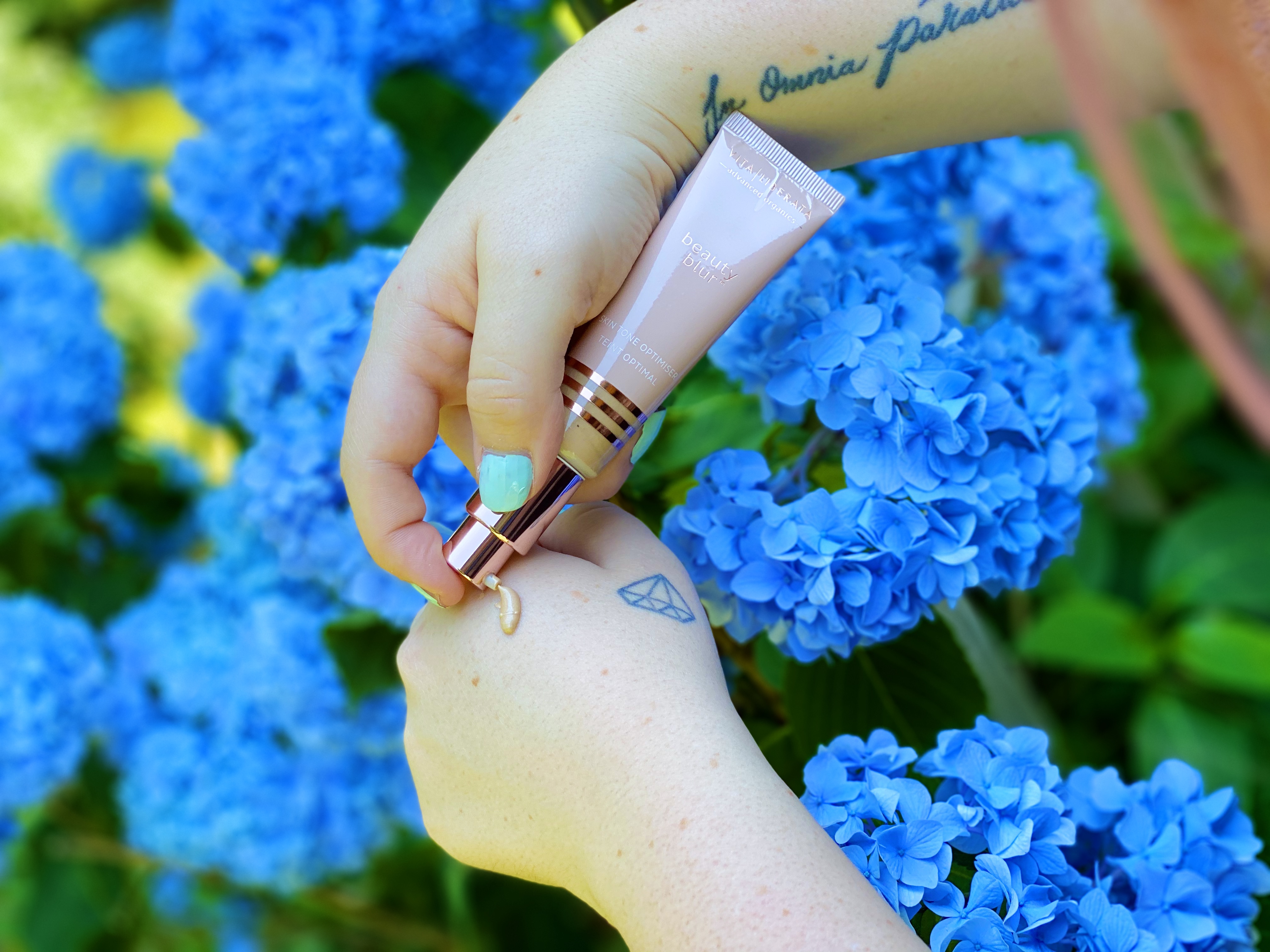 Manicure System from Cindi Nails:  You know I love a good manicure and nail polish so I was super excited to try out Cindi Nails. Their unique formula base coat is the key foundation for the longest lasting natural nail manicure available. (It holds your manicure for 7-14 days without chipping) They have so many trendy colors to choose from (Both sheer and full coverage) and are all non-toxic. They sent me Key Lime Martini and Pinky Swear and they are absolutely PERFECT. I put on Key Lime Martini last week and it was a one-coater and my manicure is still going strong with zero chips. I am beyond impressed.  Use Code: Lacquer2020 for 20% off on CindiNails.com now through August 31st, 2020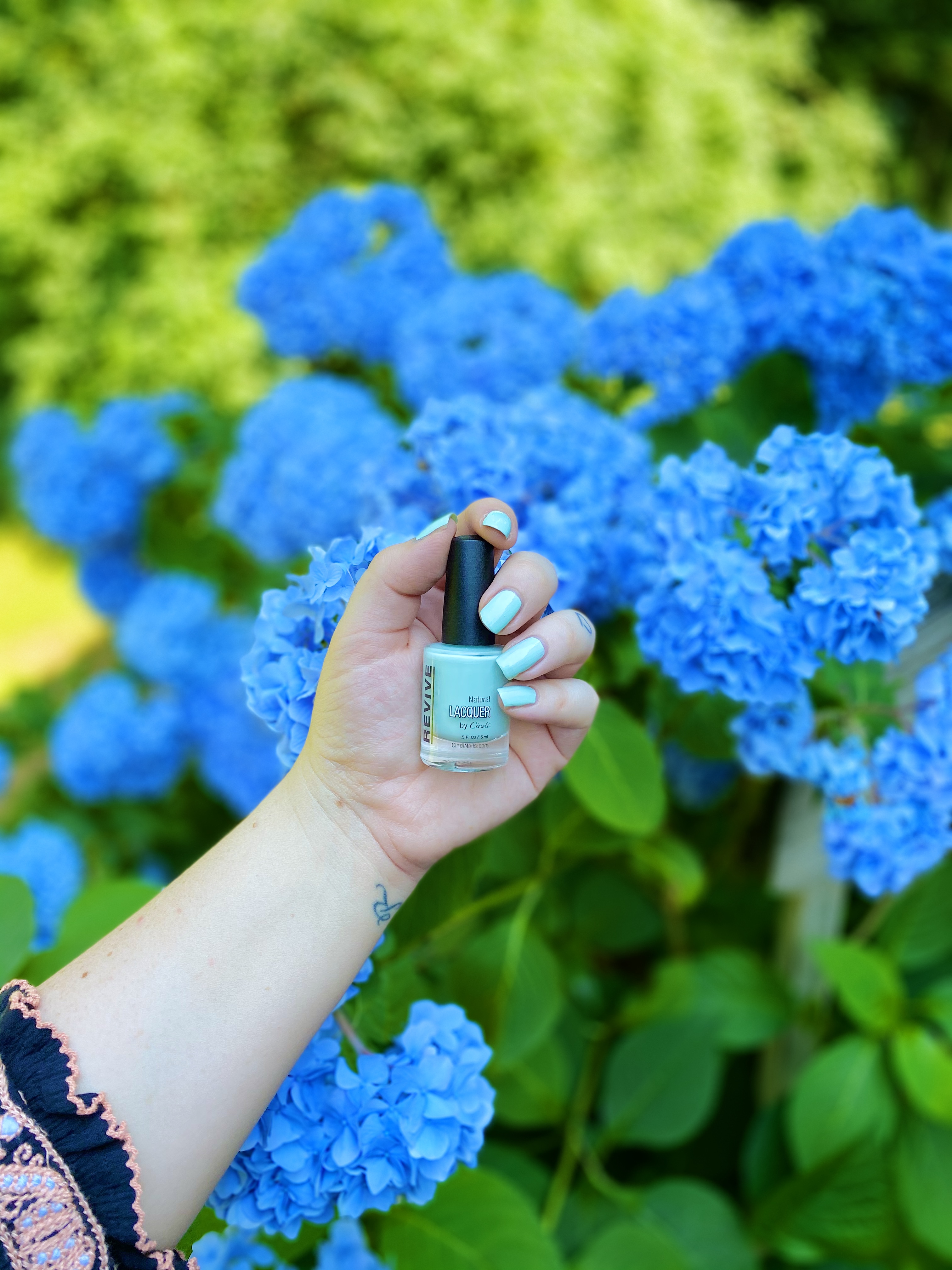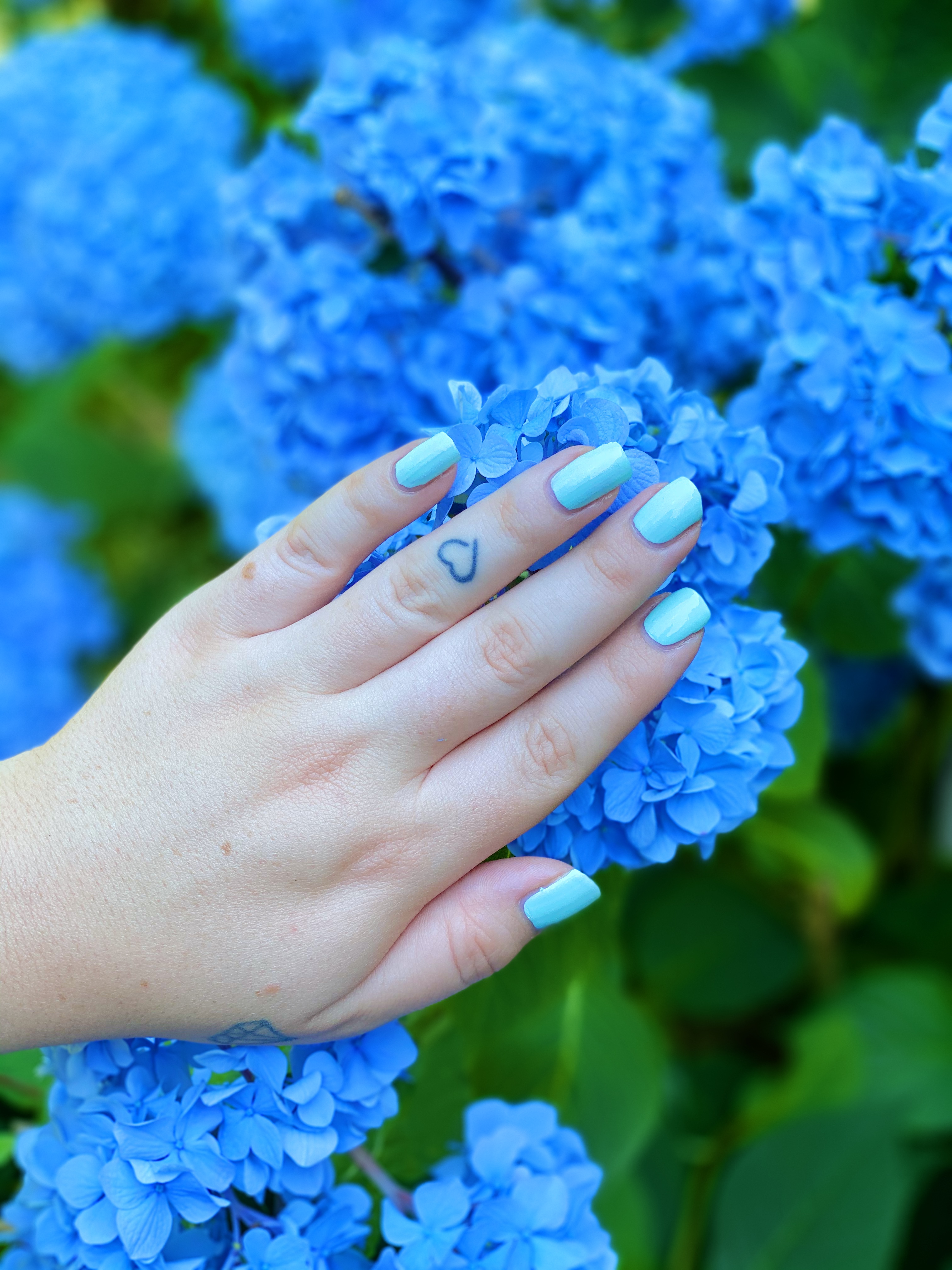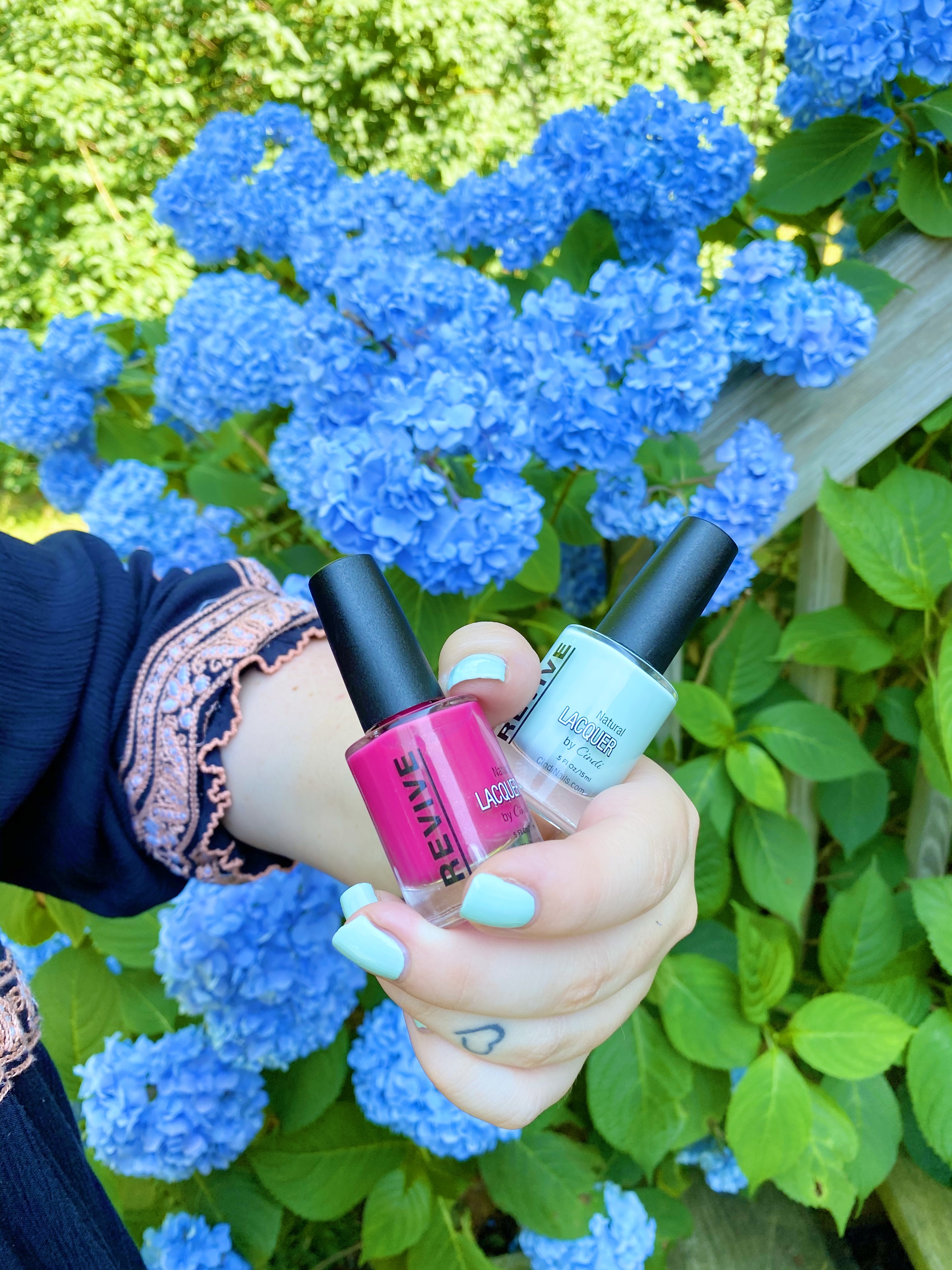 What are some of your pool or beach bag must-haves? Or what have you been loving this Summer?!