This post is sponsored by BabbleBoxx on behalf of Philips Avent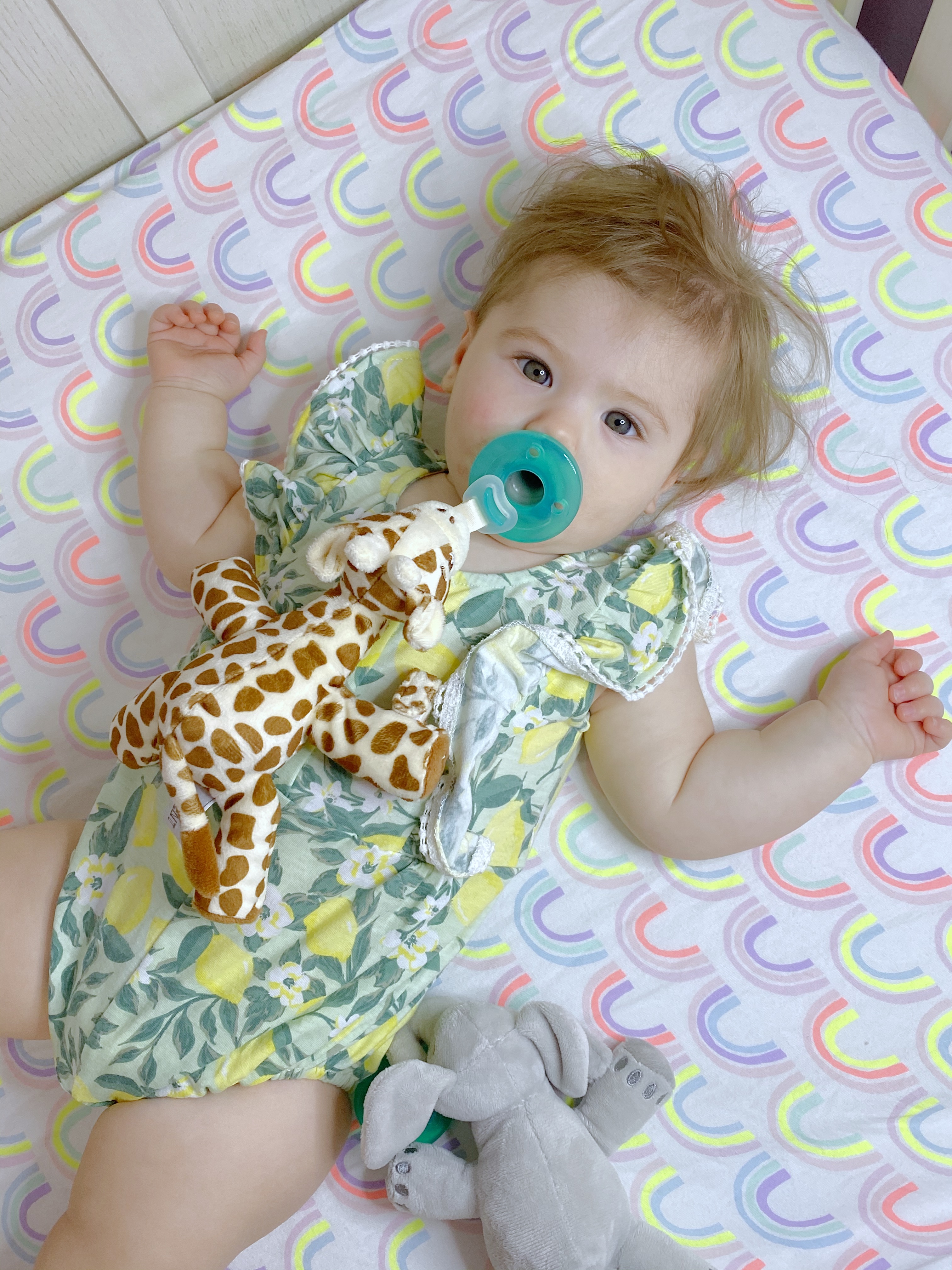 Harlow's bedtime routine is one of my favorite times of day. We have created such a special routine and bonding experience together that makes her SO happy and relaxed before heading off to dreamland. Here is a little sneak peek into what our routine looks like and my #1 must-have for bedtime!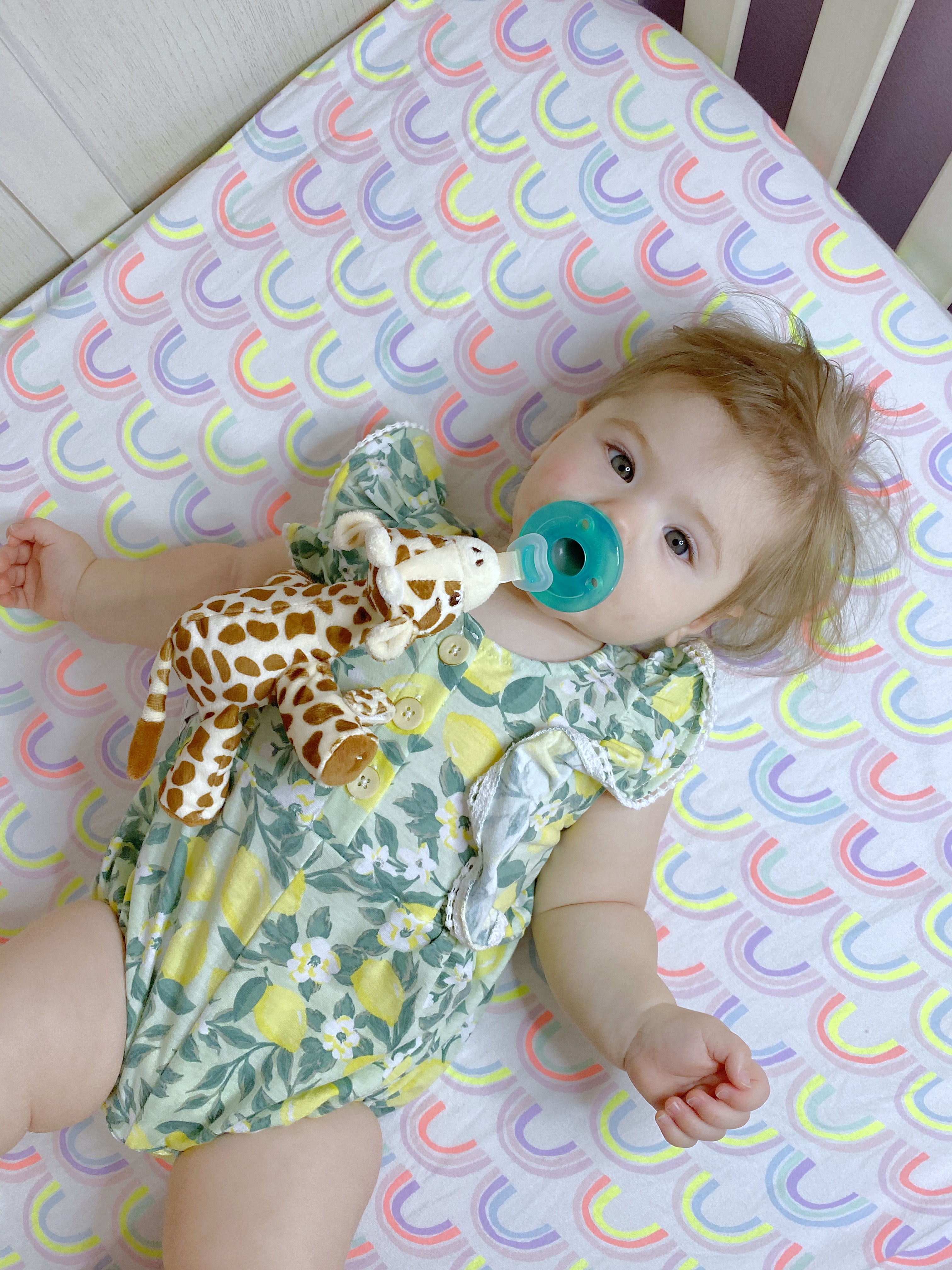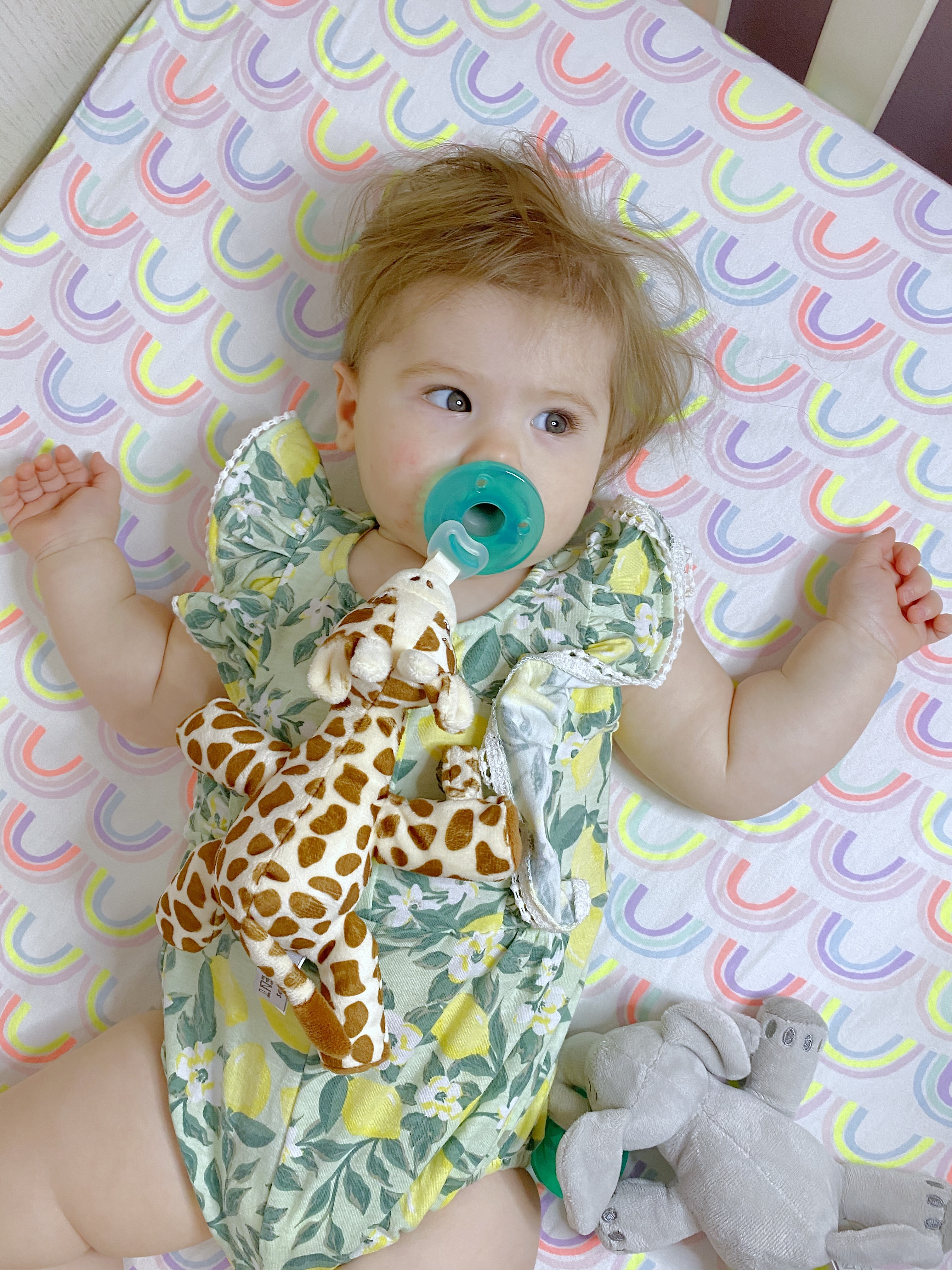 Bath: Having a warm bath before bed really helps to get her to relax and wind down for the night. I let her go wild and splash around in the tub until she eventually starts to tire herself out.
Skincare: It's never too early to teach your little one about great skin! Every night I use a lavender lotion to lather up her entire body. As soon as we get to the feet, she giggles like crazy.
Bottles & Books: While she's drinking her bottle for the night, either myself or Rylan will read a few books to her. We have been hooked on Goodnight, Moon and she smiles every time we get to the picture of the cow jumping over the moon
Soothie Snuggle by Philips Avent: Stop everything you are doing and purchase this immediately. Harlow has been using pacifiers from Philips Avent since she was just a few days old. YES – these are the same ones babies receive in the hospital from healthcare professionals, but these have a cute little plush toy attached. They are the ONLY ones she will take and believe me I feel like I have tried them all. When she was a few weeks old, she had a hard time getting the pacifier to stay in her mouth at night so she would wake up constantly looking for it. That's when I discovered the Soothie snuggle. Once I gave her the soothie snuggle to go to sleep with, my life was changed forever. She never lost it in her bassinet and she learned how to self soothe herself to sleep in minutes. I'd like to call it magic but really it's the sealed weight sewn inside the end of each limb that stabilizes the plush toy when your baby is lying down. But still – it's magic in my eyes. The plush toy is compatible with all Philips Avent Soothies and pacifiers, so you can mix and match to create the product that baby likes best and can grow alongside them.
Is anyone else's baby a belly sleeper?!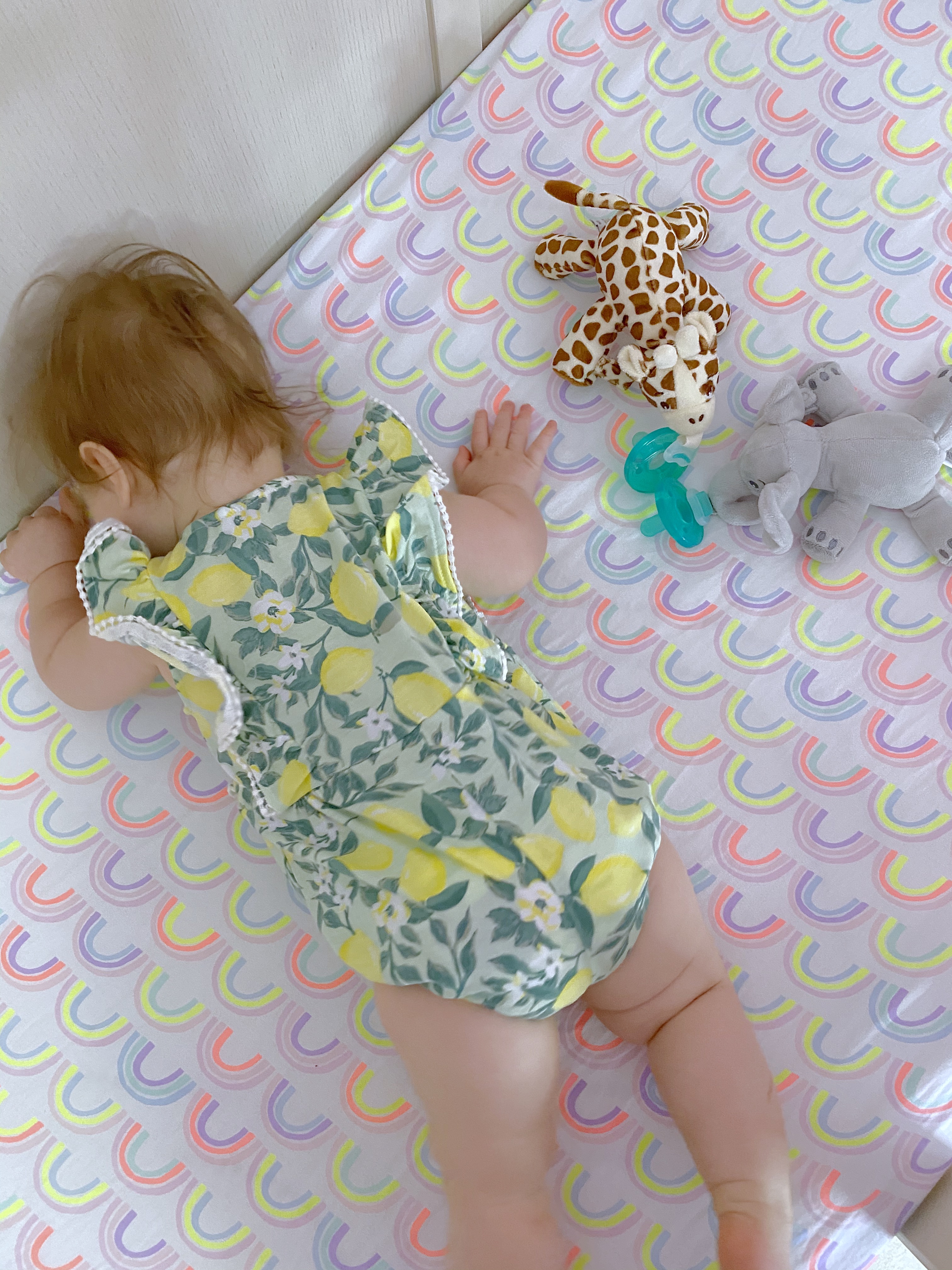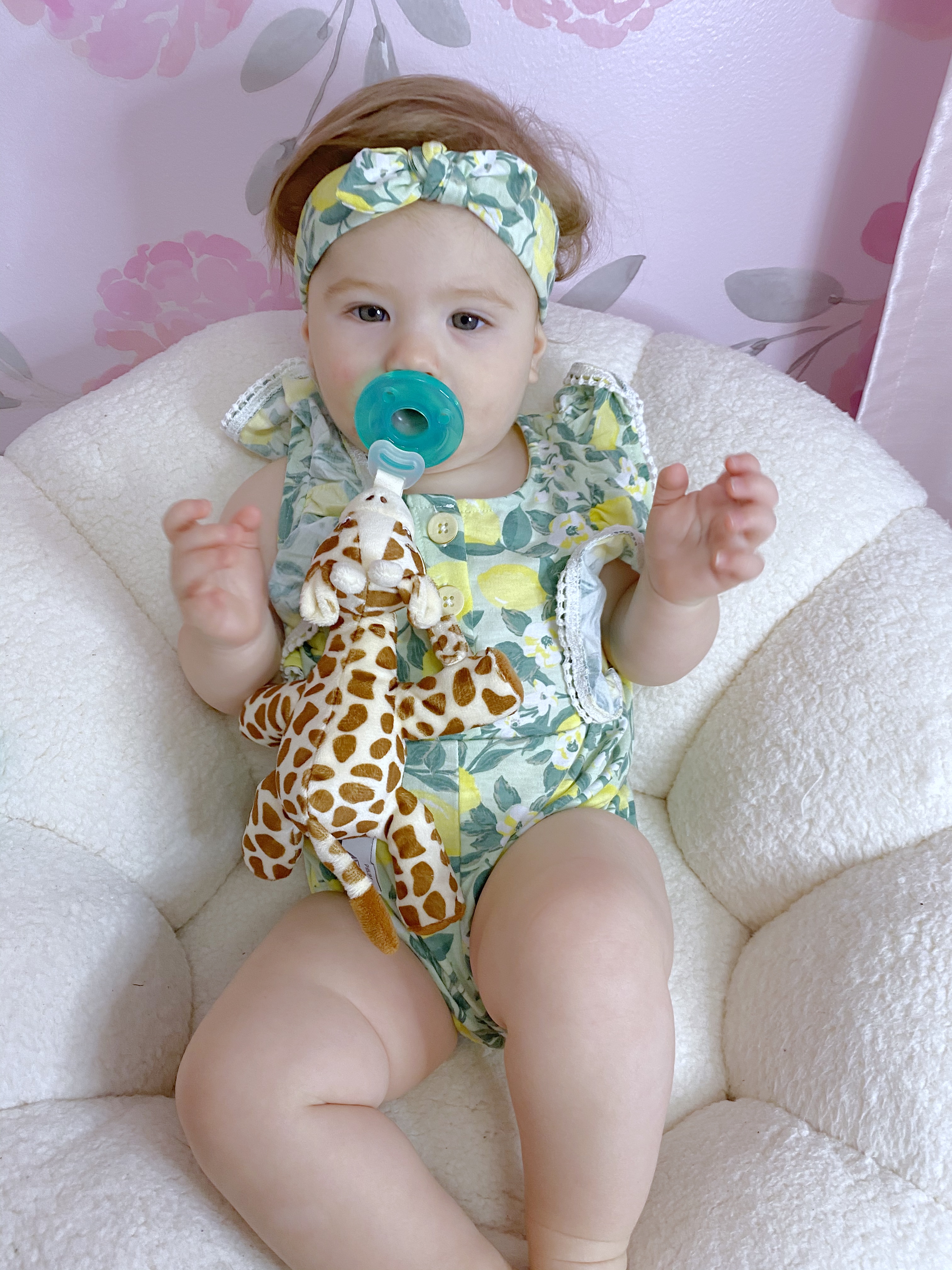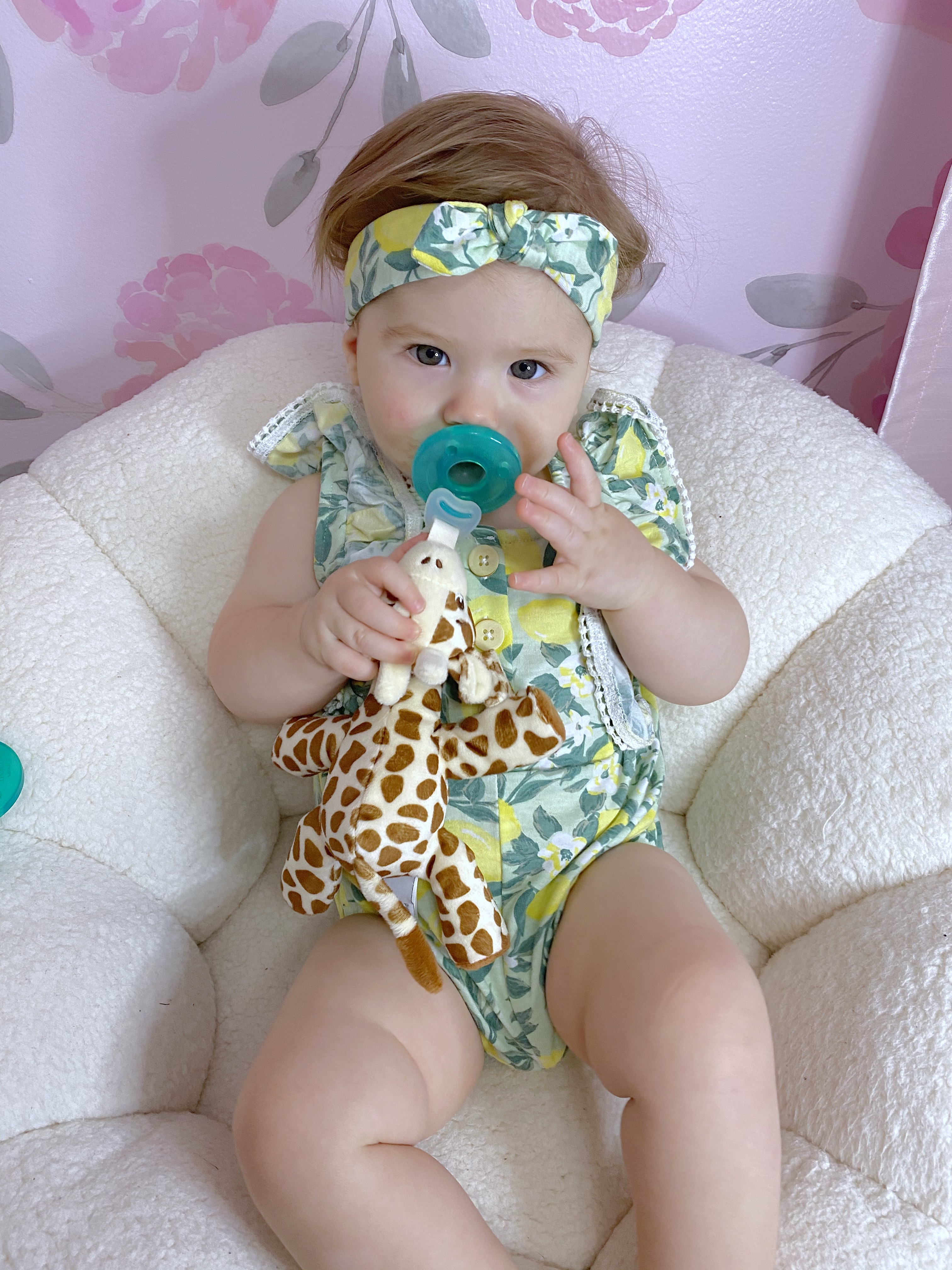 Cleaning and sanitizing the Soothie snuggle is an absolute BREEZE. I like to clean the toy frequently and it is so easy to do!I love that the two pieces detach from each other unlike other brands we have tried. I'll have a video on how to properly do this soon, but check out the simple steps below:
How To Clean:
1. Detach the Soothie pacifier from the Snuggle
2. Sterilize the Soothie either in a Philips Avent Steam Sterilizer bag or in boiling
water for 5 minutes.
3. After sterilizing, allow the Soothie to cool for at least 5 minutes and squeeze any
trapped water out of the nipple.
4. Check the product before each use and replace the pacifiers immediately in case
of damage or weakness.
5. Philips Avent recommends replacing your baby's pacifier after four weeks of use.
6. You can wash the plush toy in a mesh laundry bag with your normal laundry
cycle. Set it out to air dry.
7. Once you've cleaned both parts of the Soothie snuggle you can connect them
back together and give the pacifier to your baby.
8. The plush toy is compatible with all Philips Avent Soothies and pacifiers which
can be swapped out and replaced with age appropriate soothies/pacifiers as
baby ages.
The Soothie snuggle truly will become your baby's first friend! Not only does she love the pacifier, but the plush toy keeps her occupied when she wakes up from a nap or is just hanging out having tummy time. Sorry for the spam, but look how happy she is!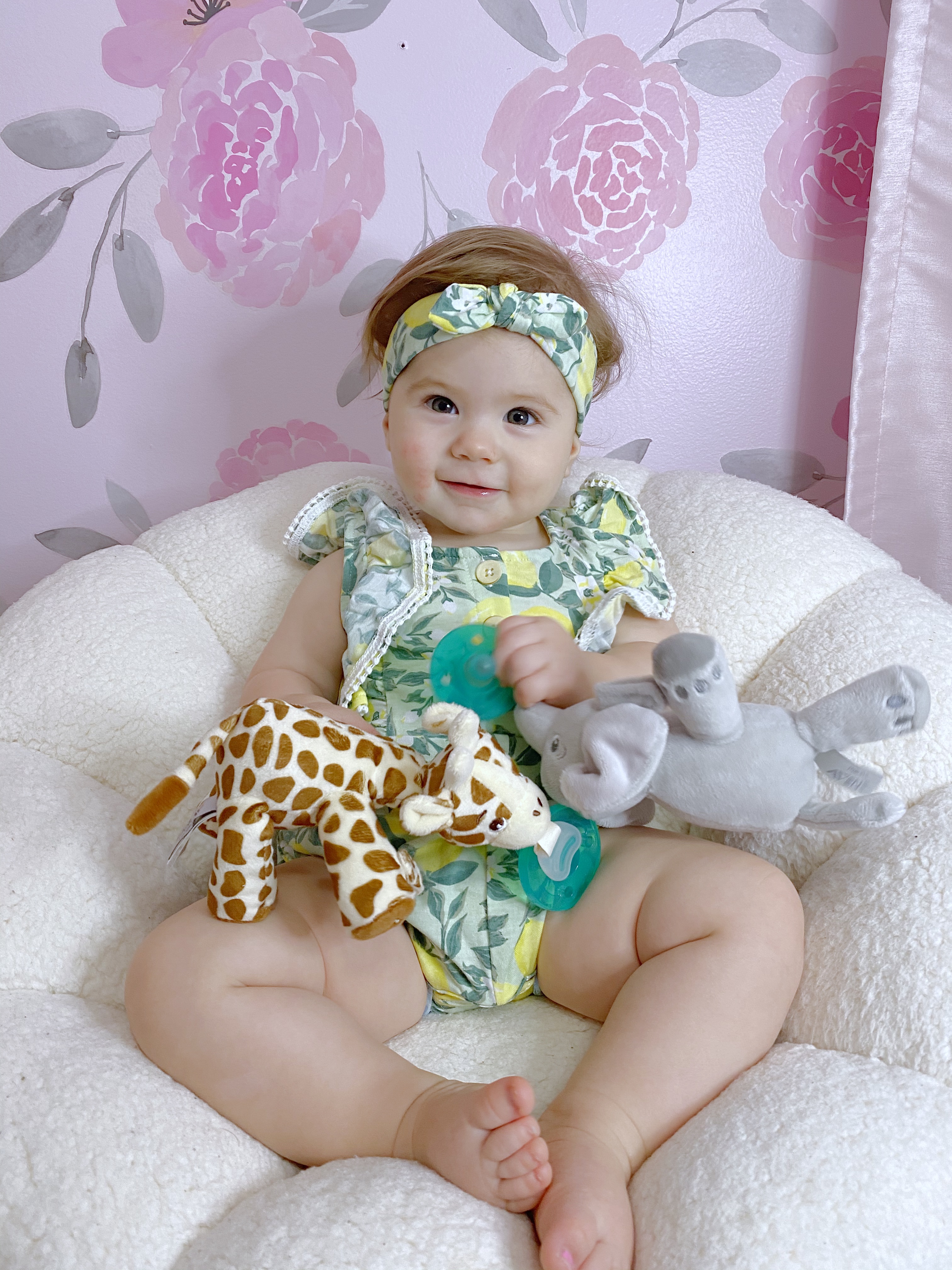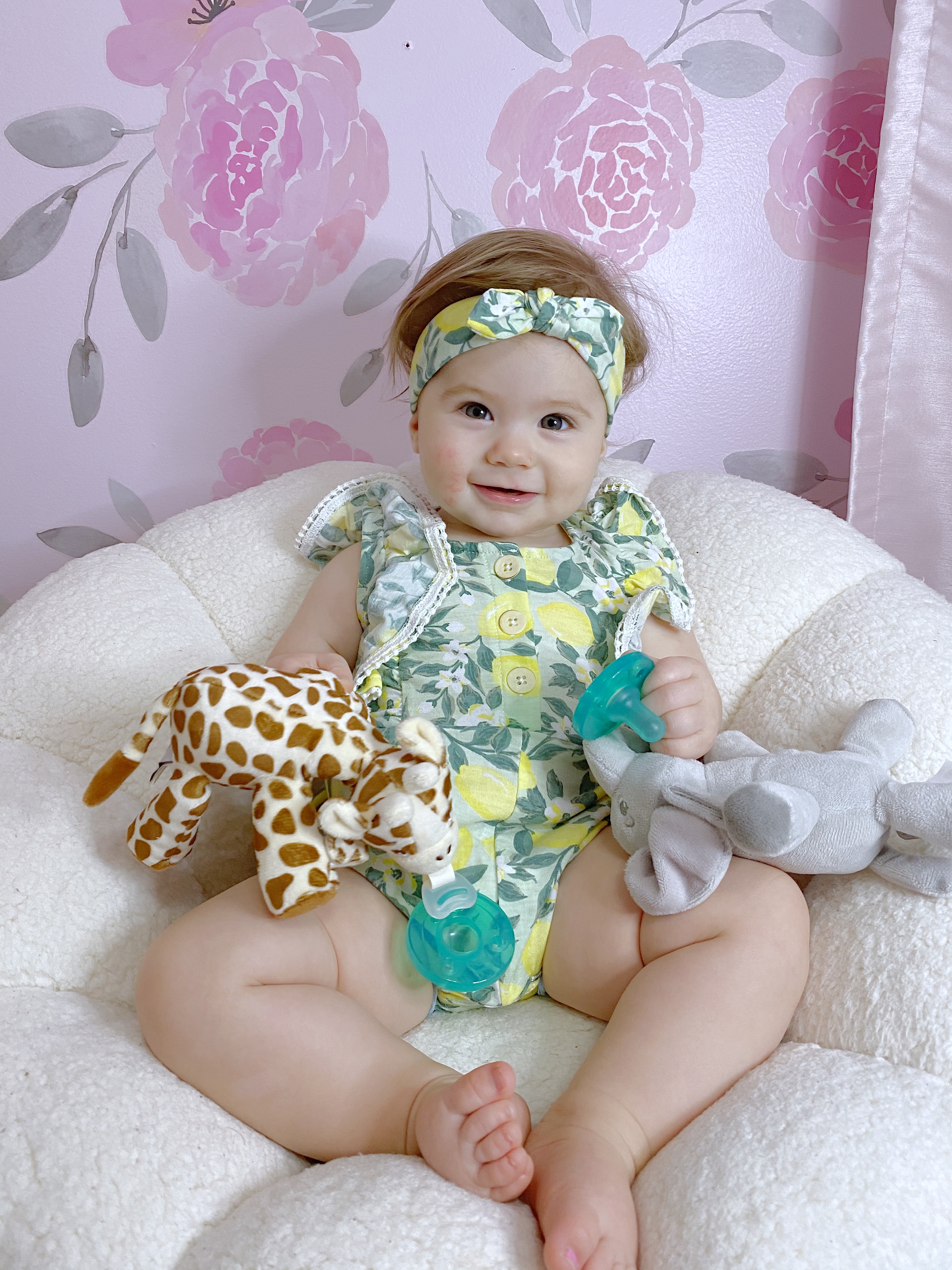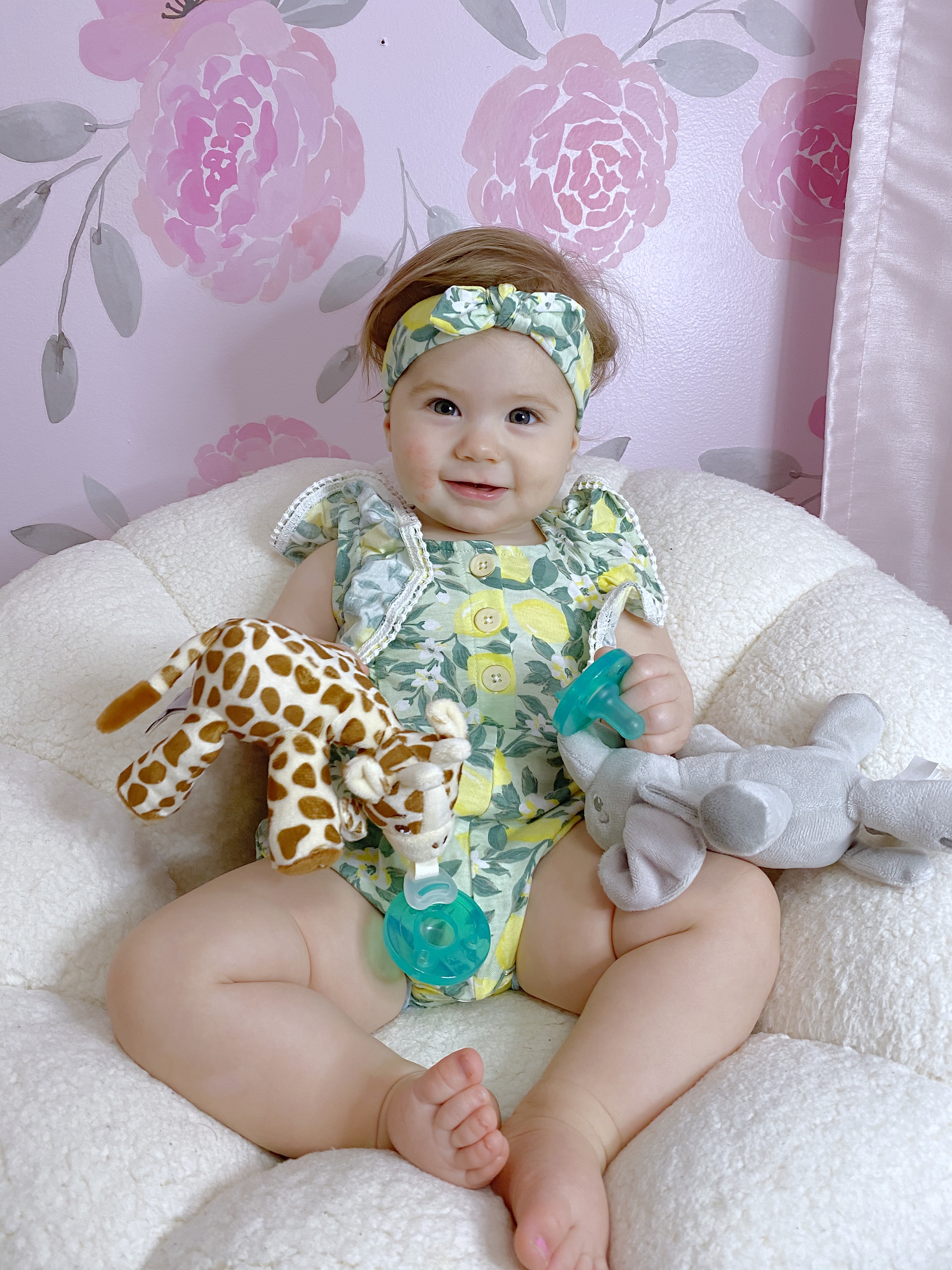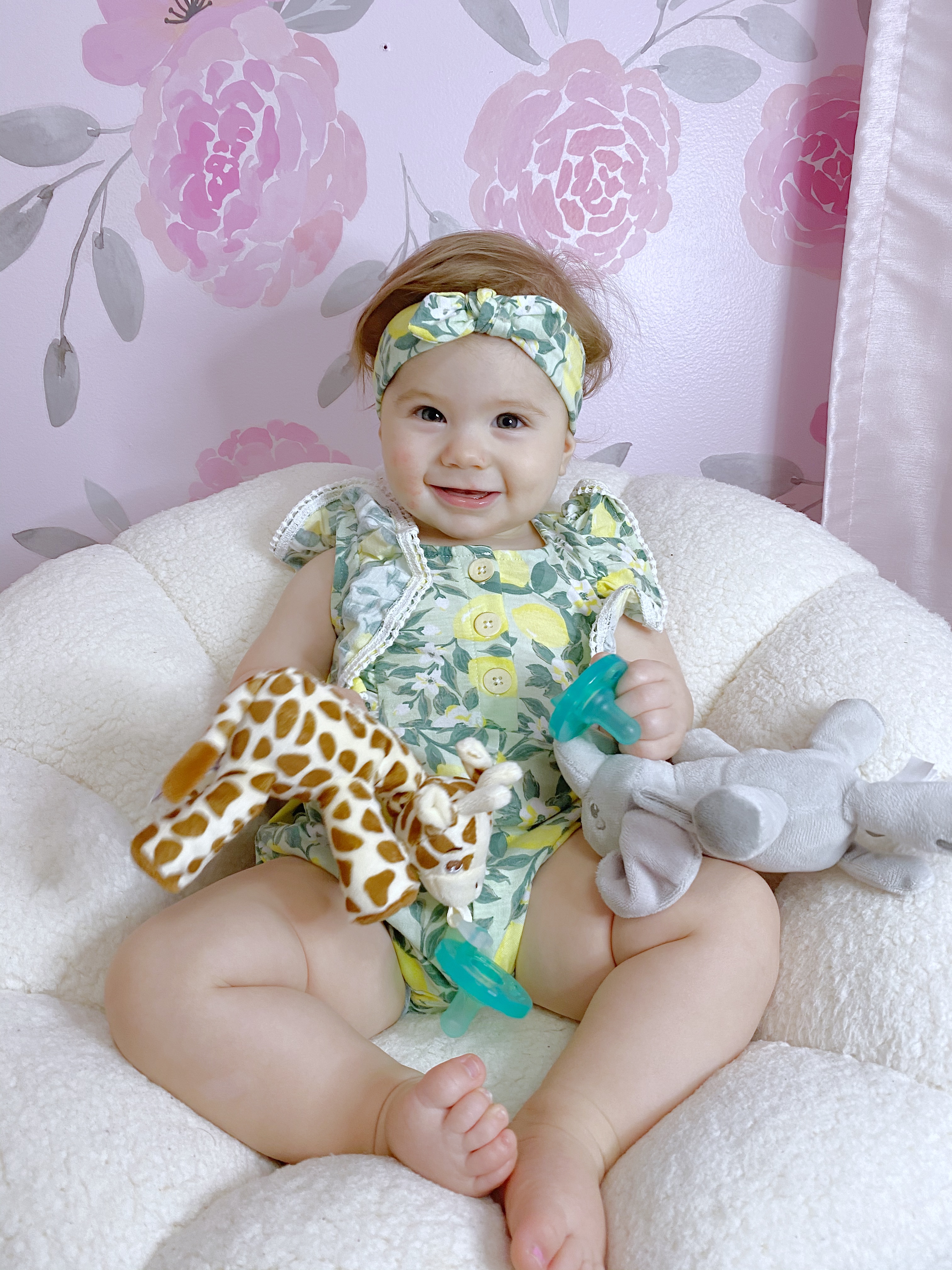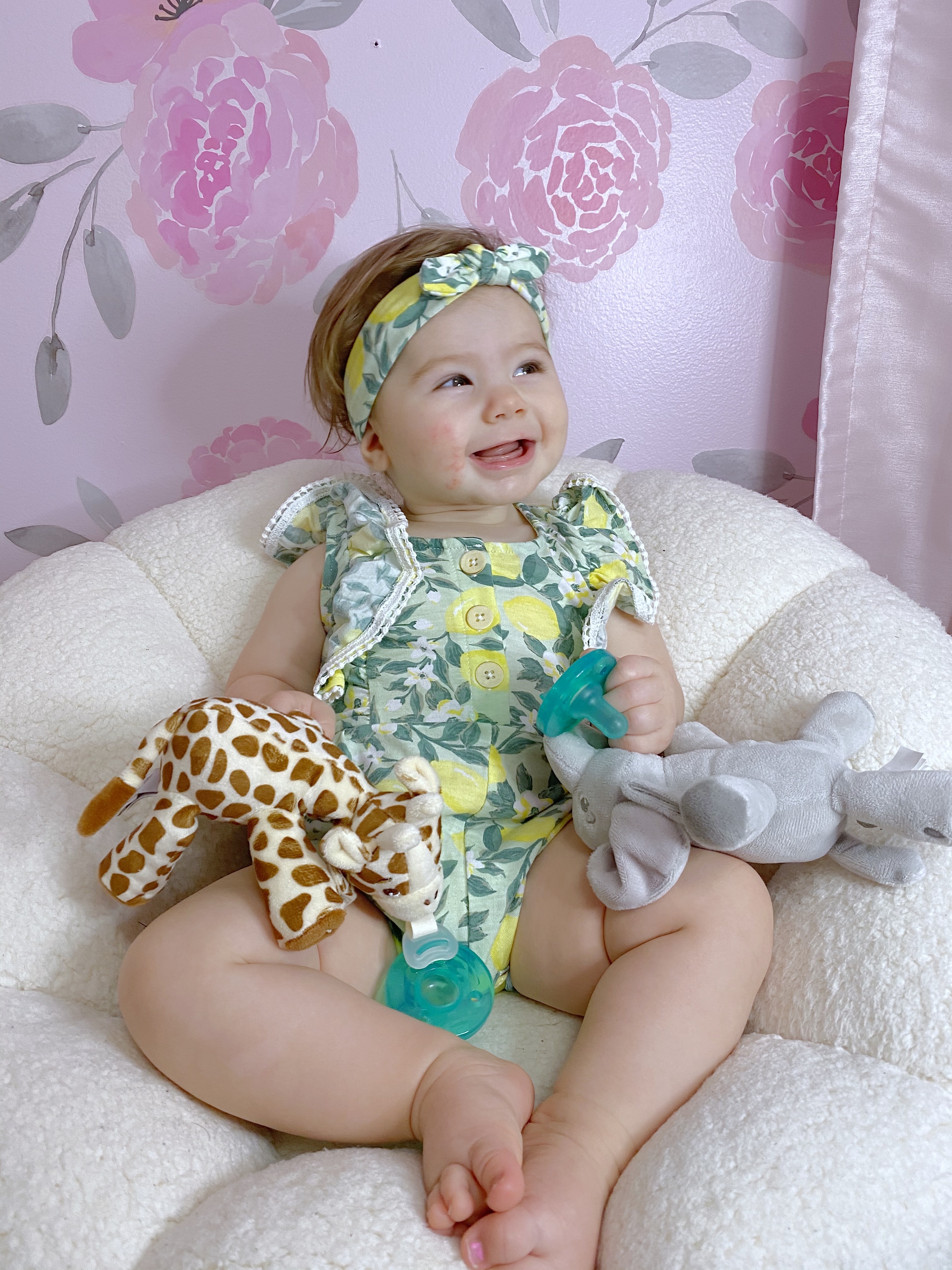 I highly recommend you use your 'Momtuition' and pick up the Philips Avent Soothie Snuggle ASAP! You can learn more and shop HERE
GIVEAWAY TIME!
Click HERE  to enter to win a box of goodies from Philips Avent!
Ten (10) Grand Prize Winners will receive –
1 Elephant Soothie snuggle
1 Giraffe Soothie snuggle
1 Ultra Soft Pacifier: (0-6m) OR (6-18m) – red OR blue
1 Ultra Air Pacifier: (0-6m) OR (6-18m) – red OR blue
1 Microwave steam sterilizer bag
2 product messaging inserts