This post is sponsored by BabbleBoxx on behalf of SpinMaster. All opinions are my own
If you're a #BoyMom, I'm sure you have been exposed to fart jokes, pranks, silly gags and burps. When I first saw a preview of the new Zo Zo Zombie web series, I knew Rylan would absolutely love it. This zombie series is full of gags, slapstick humor, and good-natured-gross-outs. We received a custom BabbleBoxx filled with everything we need to elevate our Zo Zo viewing experience, including band-aids, red frosting gel, gross lollipops and gummy candy shaped like body parts to get us excited about the new episodes rolling out weekly on Youtube and CrunchyRoll.  Make sure to check out our full unboxing on my IG Stories!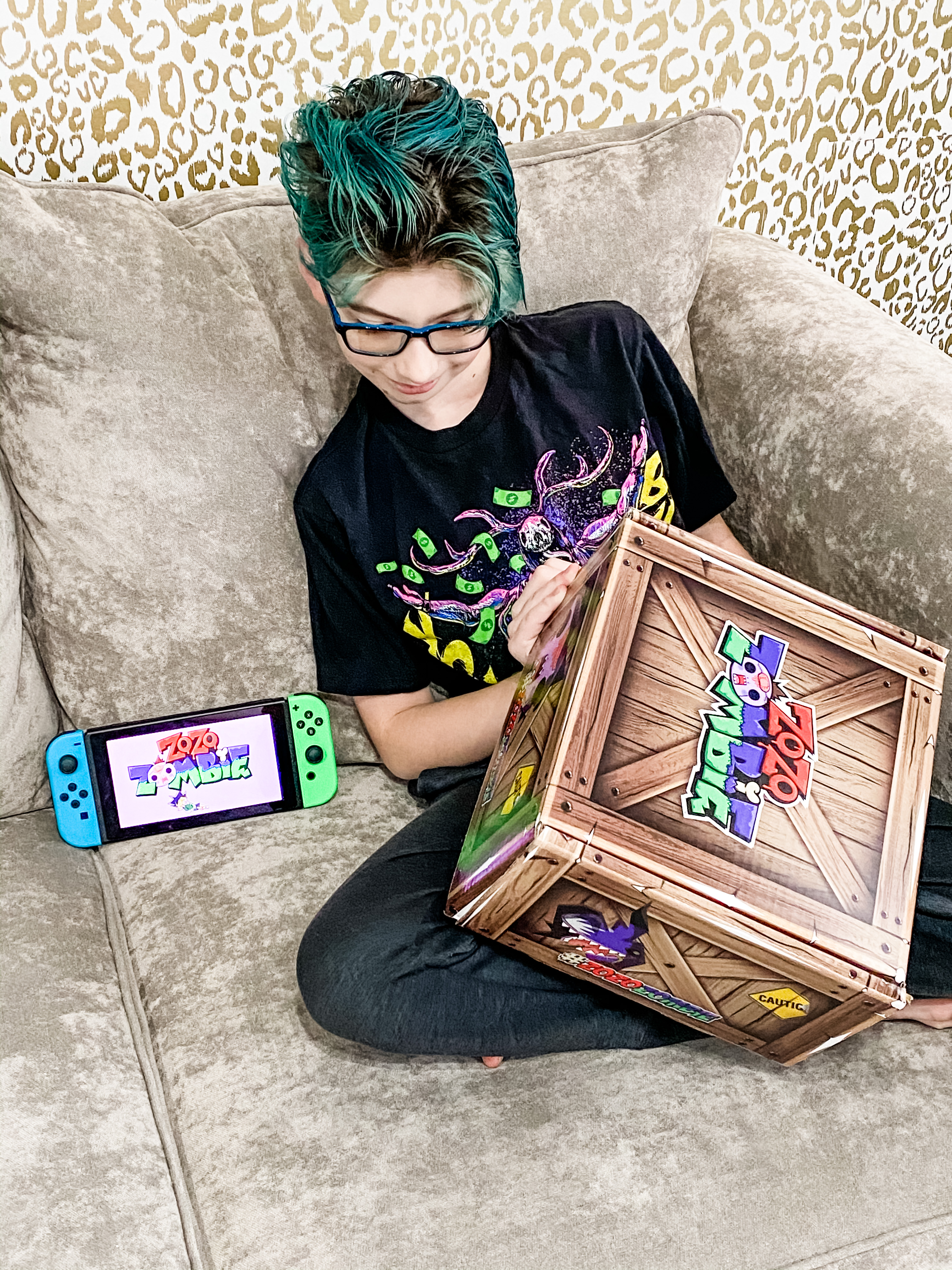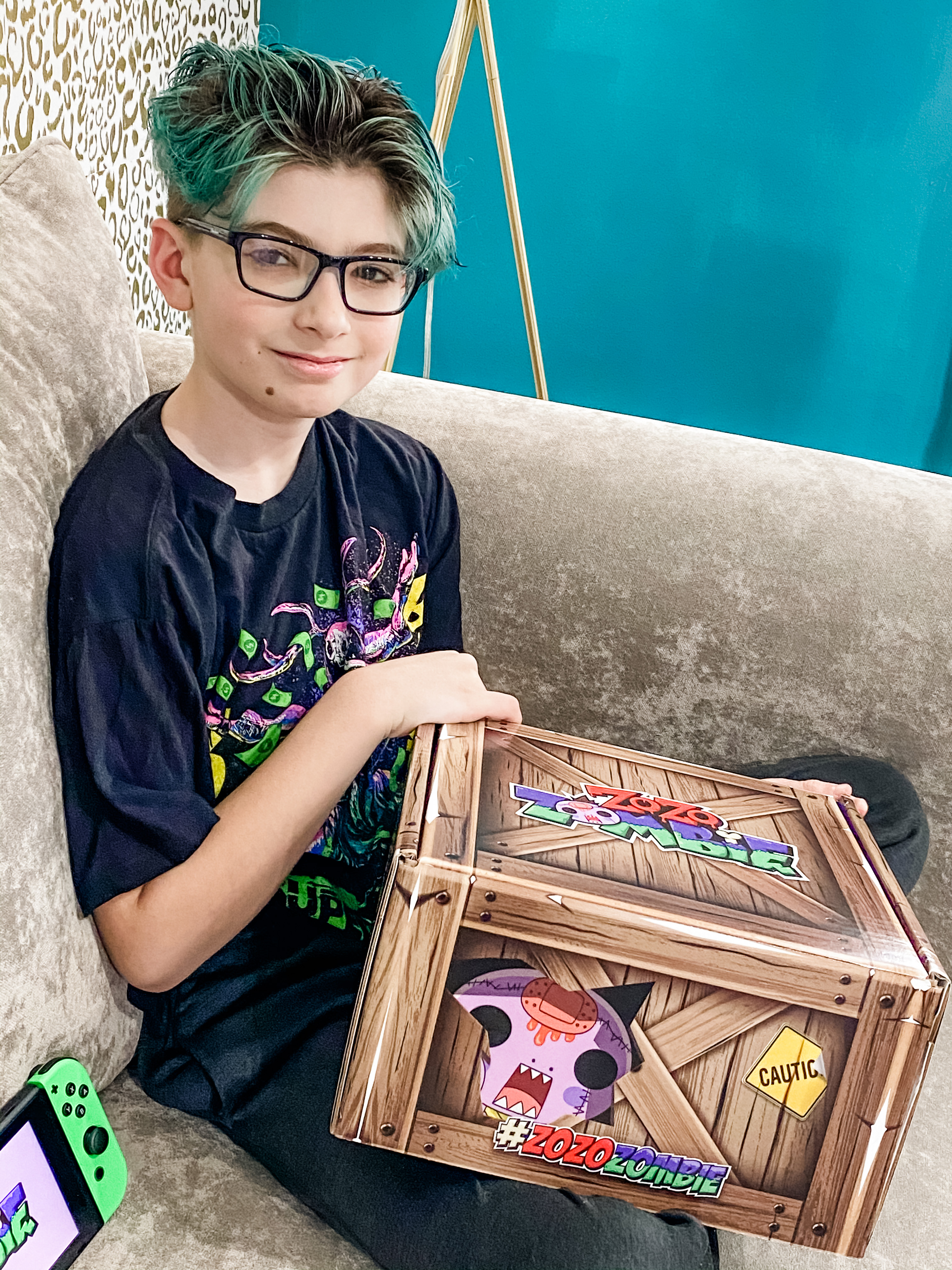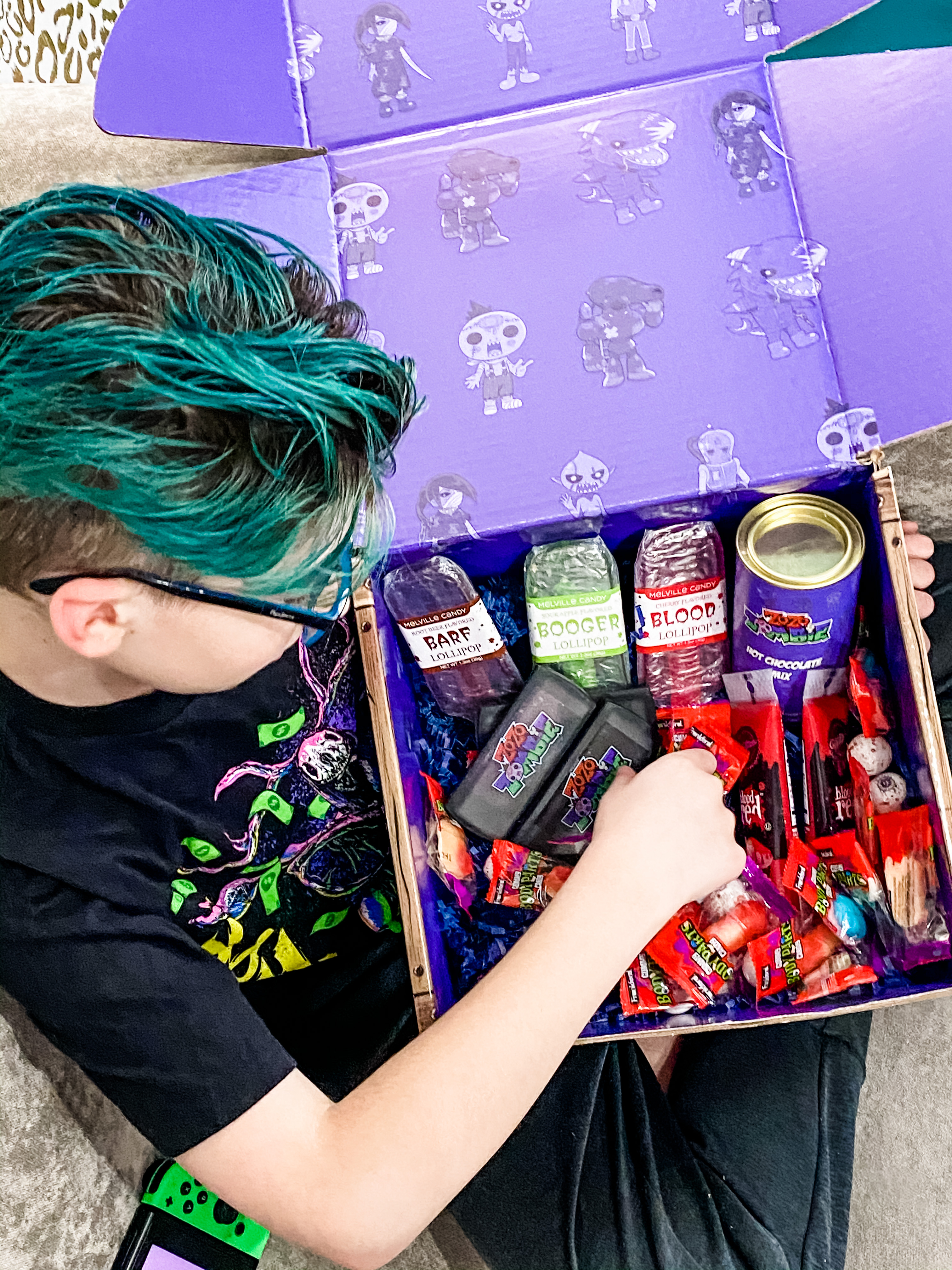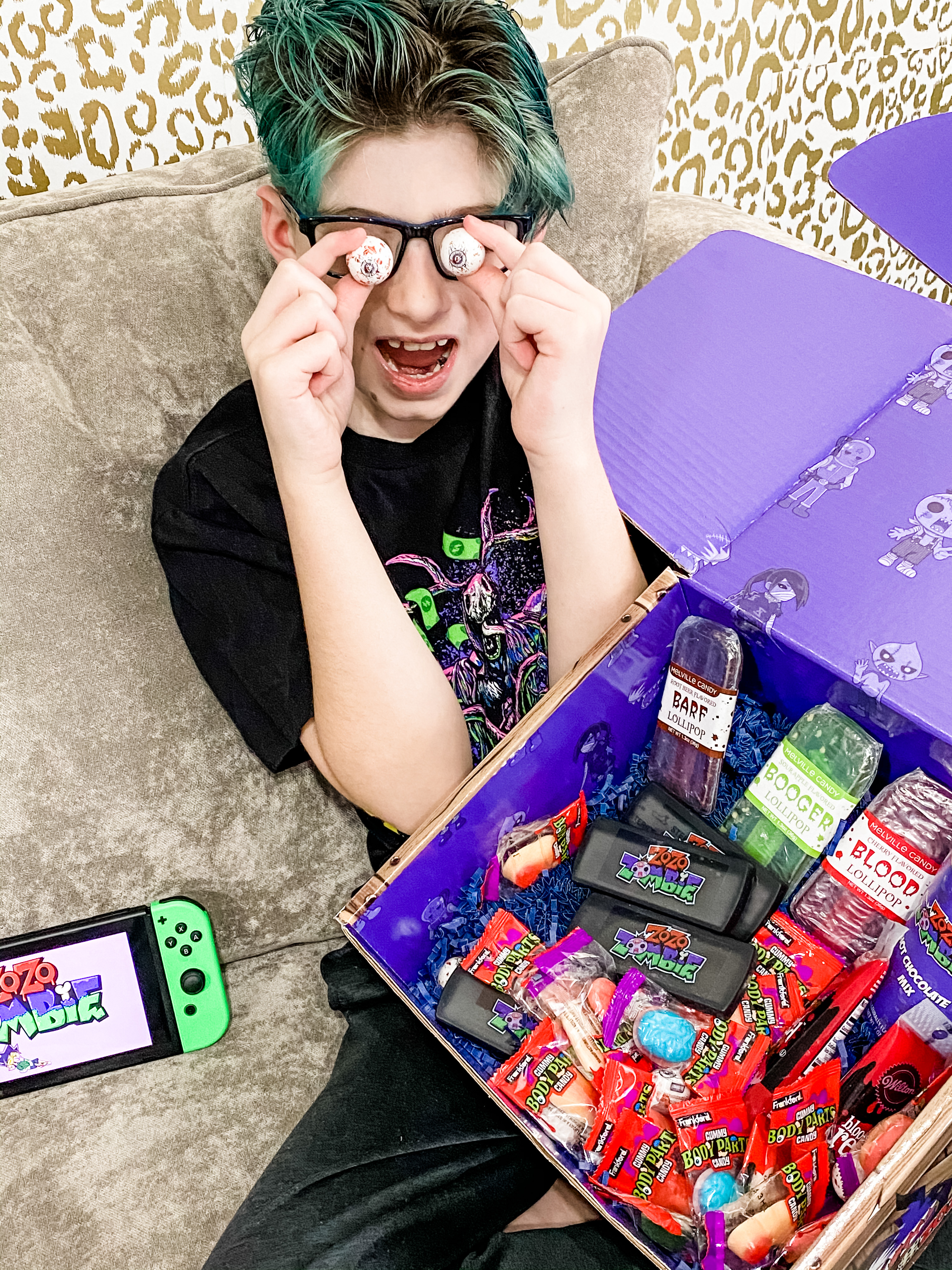 So who IS Zo Zo Zombie? Well he's definitely not your average kid (or zombie!) A cross between a boy scout and the world's friendliest zombie, nothing can keep him down! Even when he gets himself into some very sticky situations (which happens quite often) You can often see him in the show hanging out with his best friend Isamu who is just a normal schoolboy. In each episode, Zo Zo Zombie uses his organs from his own body to help him get out of sticky situations and even though ZoZo's adventures are pretty much always self-contained (and usually end with getting him into trouble – yikes!) he pretty much always ends up losing his limbs by trying to help.  I watched a few episodes myself and definitely chuckled a few times.. but Rylan? Laughed through an entire episode. I don't think I have ever seen him get so excited about a show in a long time.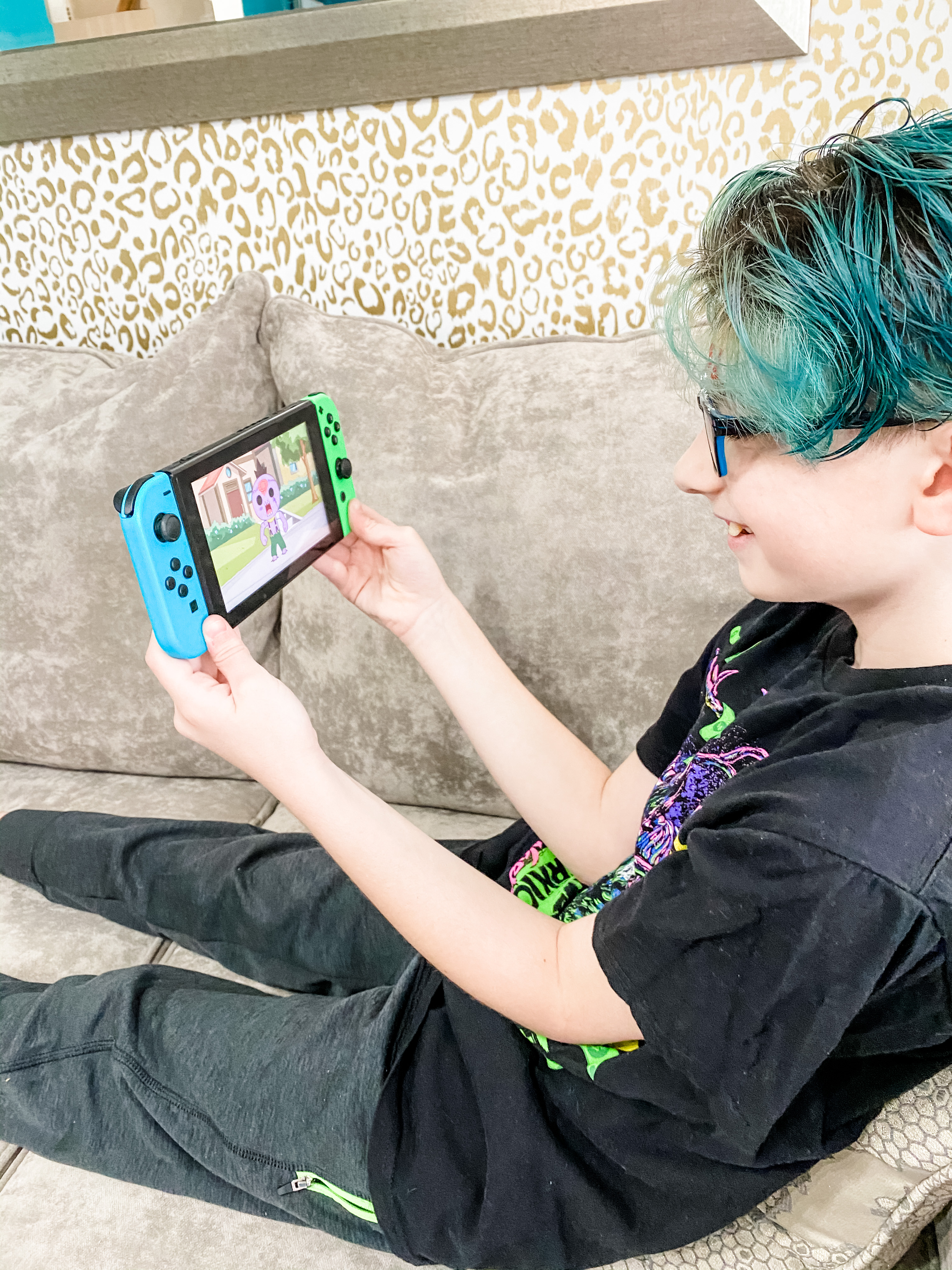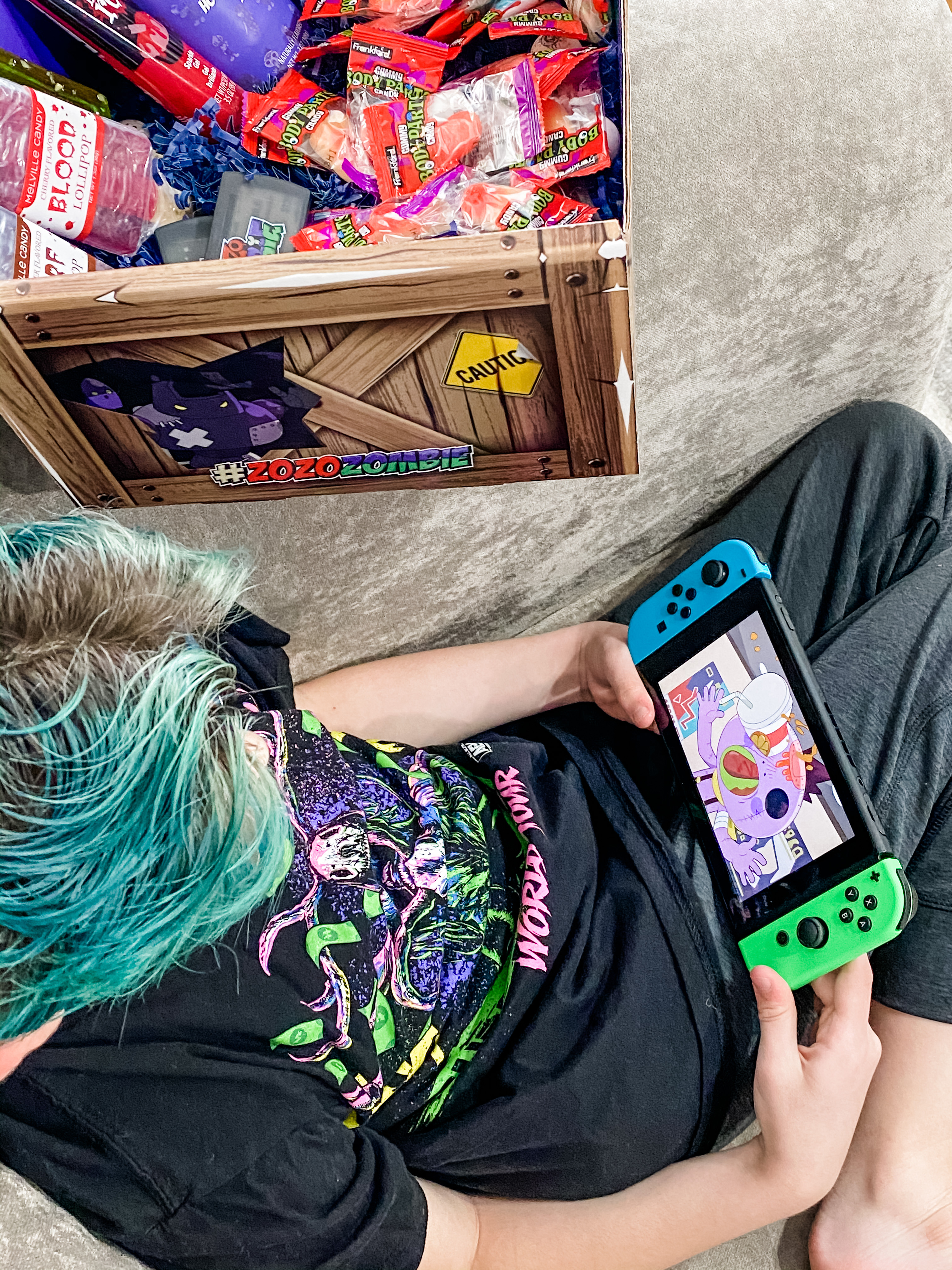 We decided to dive into our custom box and have a little fun! We re-created the iconic band-aid and blood dripping on Zo Zo's forehead (Plus who could resist the "booger" lollipop?) The hot chocolate mix is going to be perfect to make as we watch new episodes together.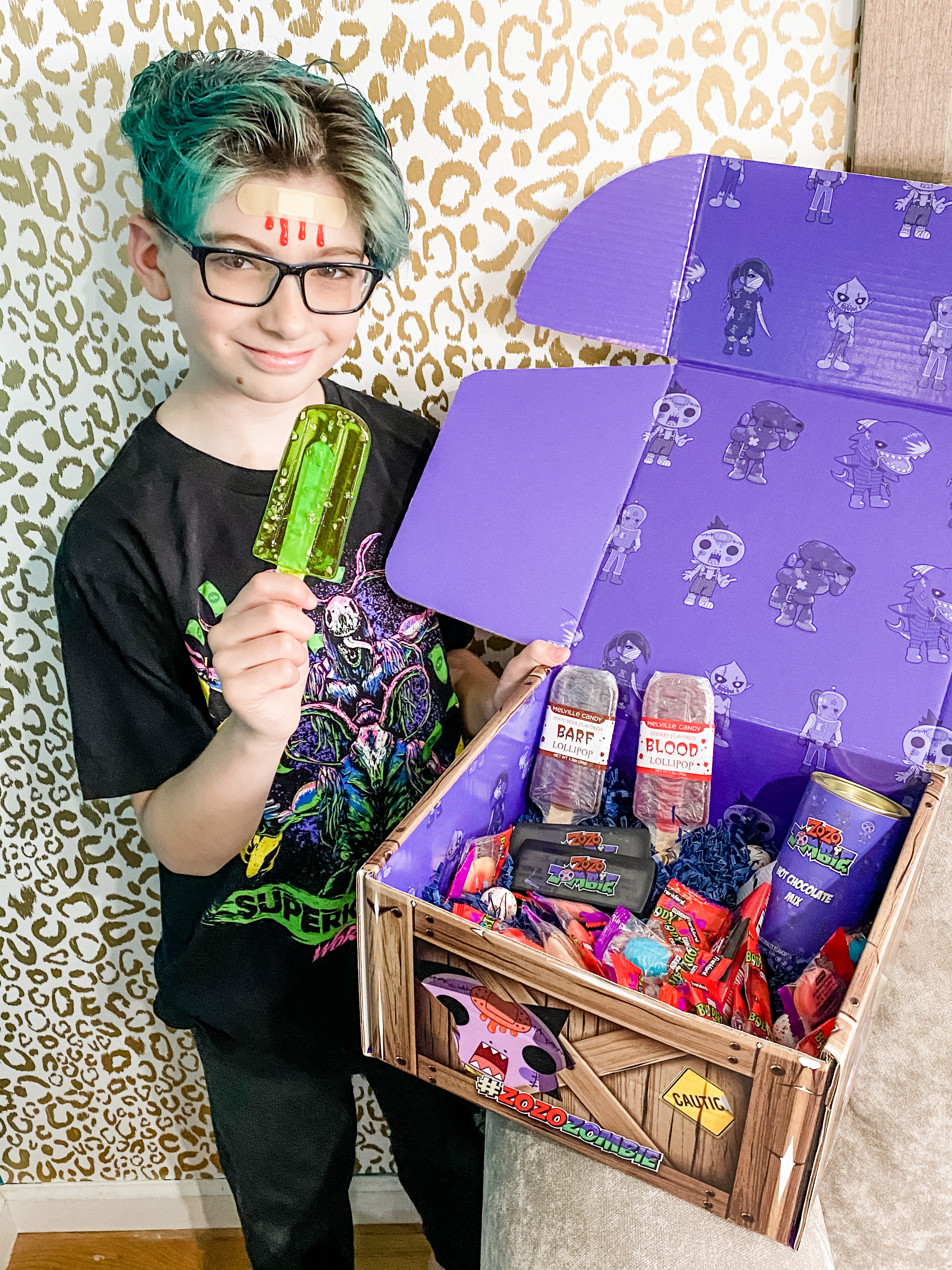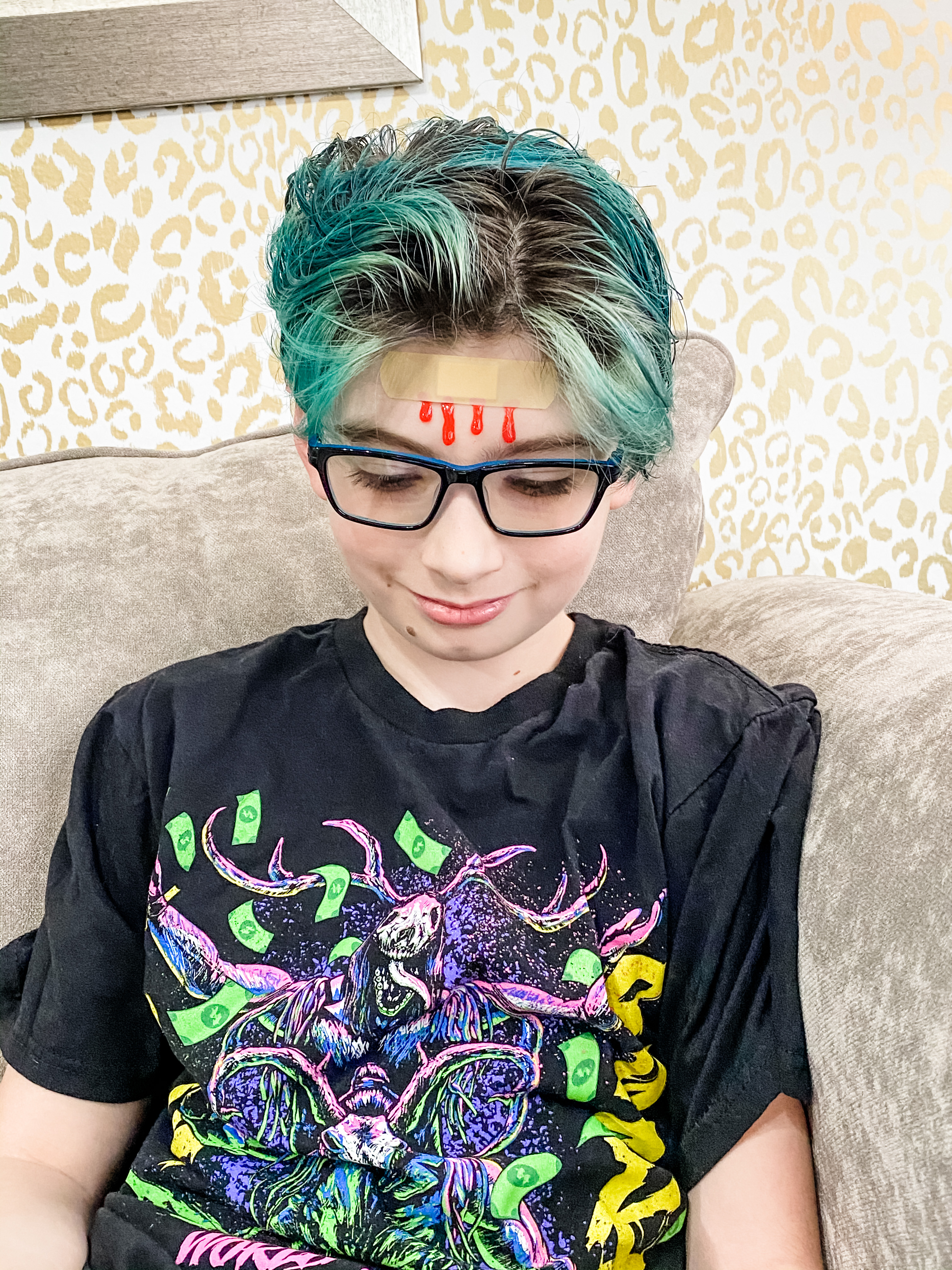 Rylan has already watched all of the episodes available and cannot wait until a new one is released. If you have kids who love slap-stick humor, gags and good-natured gross-outs, they are going to LOVE watching Zo Zo Zombie! This is the perfect time to have some fun, get dressed up as a zombie and have red frosting gel dripping from your forehead!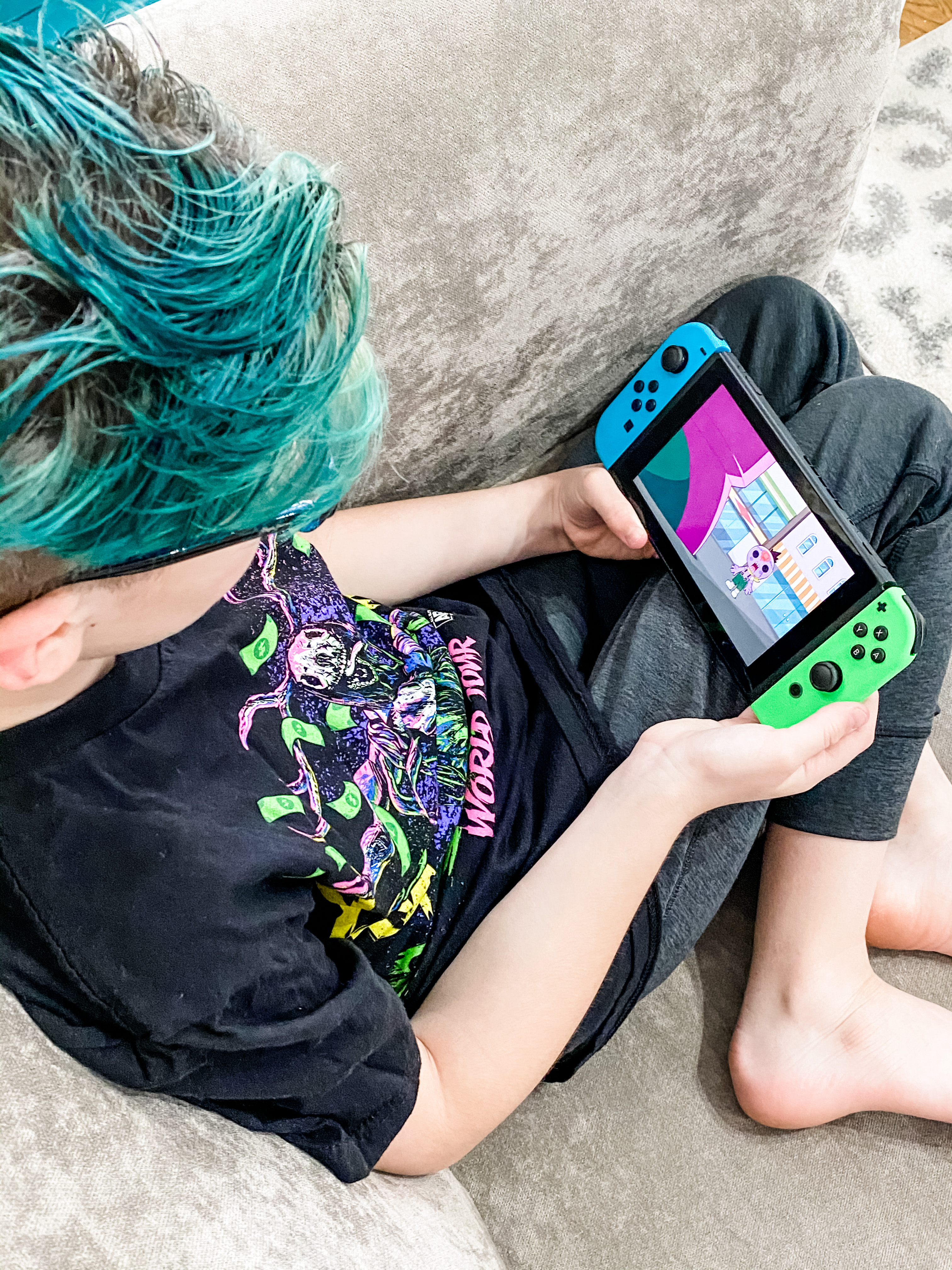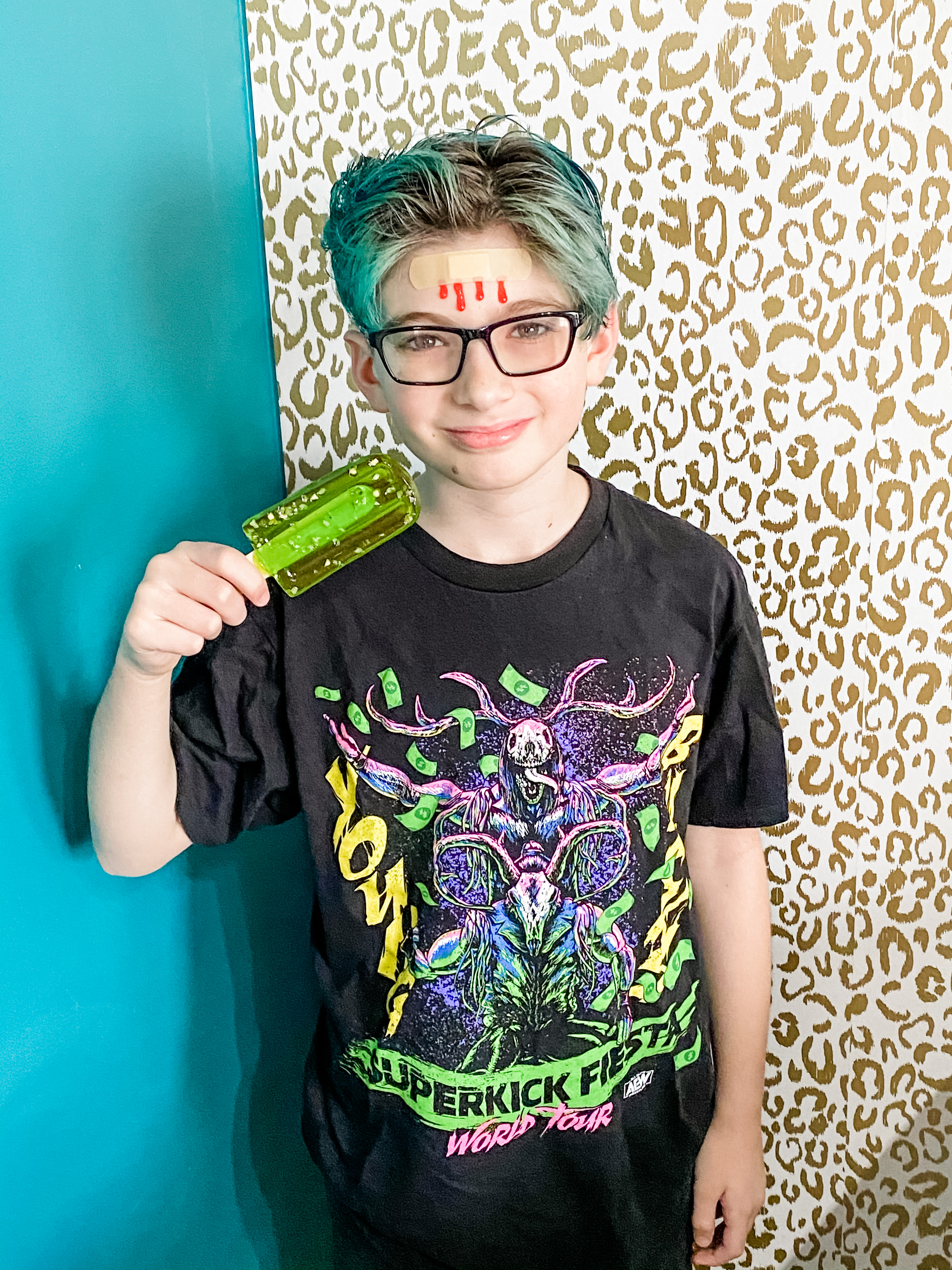 Be sure to subscribe to their Youtube channel HERE so you never miss an episode (They release weekly!) You can also catch them on CrunchyRoll too!