This post is sponsored by buybuyBABY. All opinions are my own
When preparing for life with a newborn, finding the right products can be SO overwhelming. Today I'm partnering with buybuyBABY to chat all about the go-to essential products I've been using with Harlow. buybuyBABY literally has everything you could possibly need and more from clothes to diapers to everything in between. Here are some of my top picks that are absolute musts and totally worth the splurge.
This stroller/car seat combo from Doona is hands down the BEST investment I made. It is definitely on the pricey side but 100% worth the money. With just a push of a button, it transforms into a stroller or car seat incredibly easy and is super convenient when traveling alone. Is it heavy? Kind of – but even if I was toting around a regular car seat, it would be the same weight. I do wish it had some storage, but other than that – I highly highly recommend it.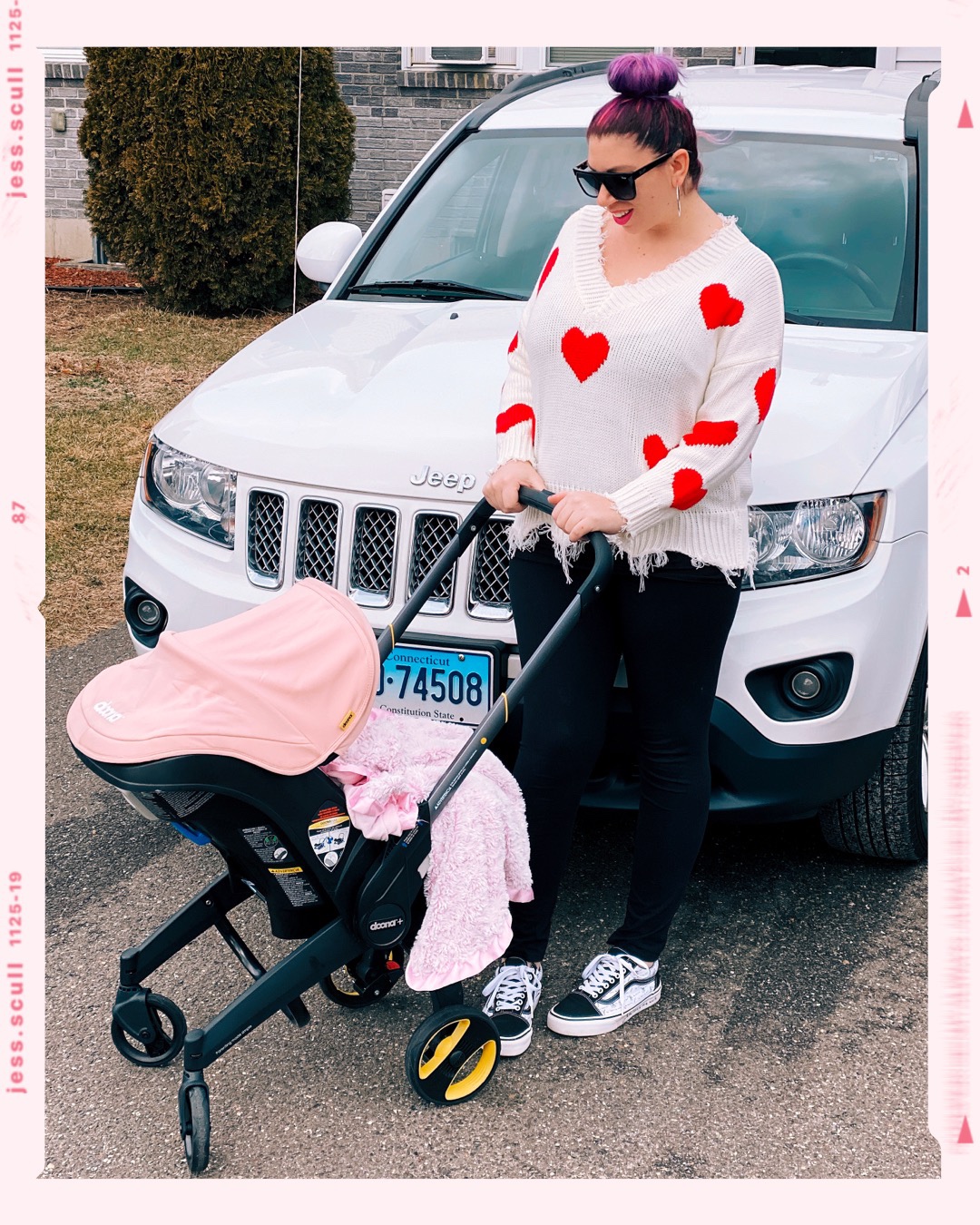 INGENUITY CRADLING BOUNCER: Want to take a shower during the day? You're going to want to make sure you have a bouncer seat. I bring this into the bathroom with me and am able to get about 25-30 minutes to shower, brush my teeth, get dressed and do minimal makeup.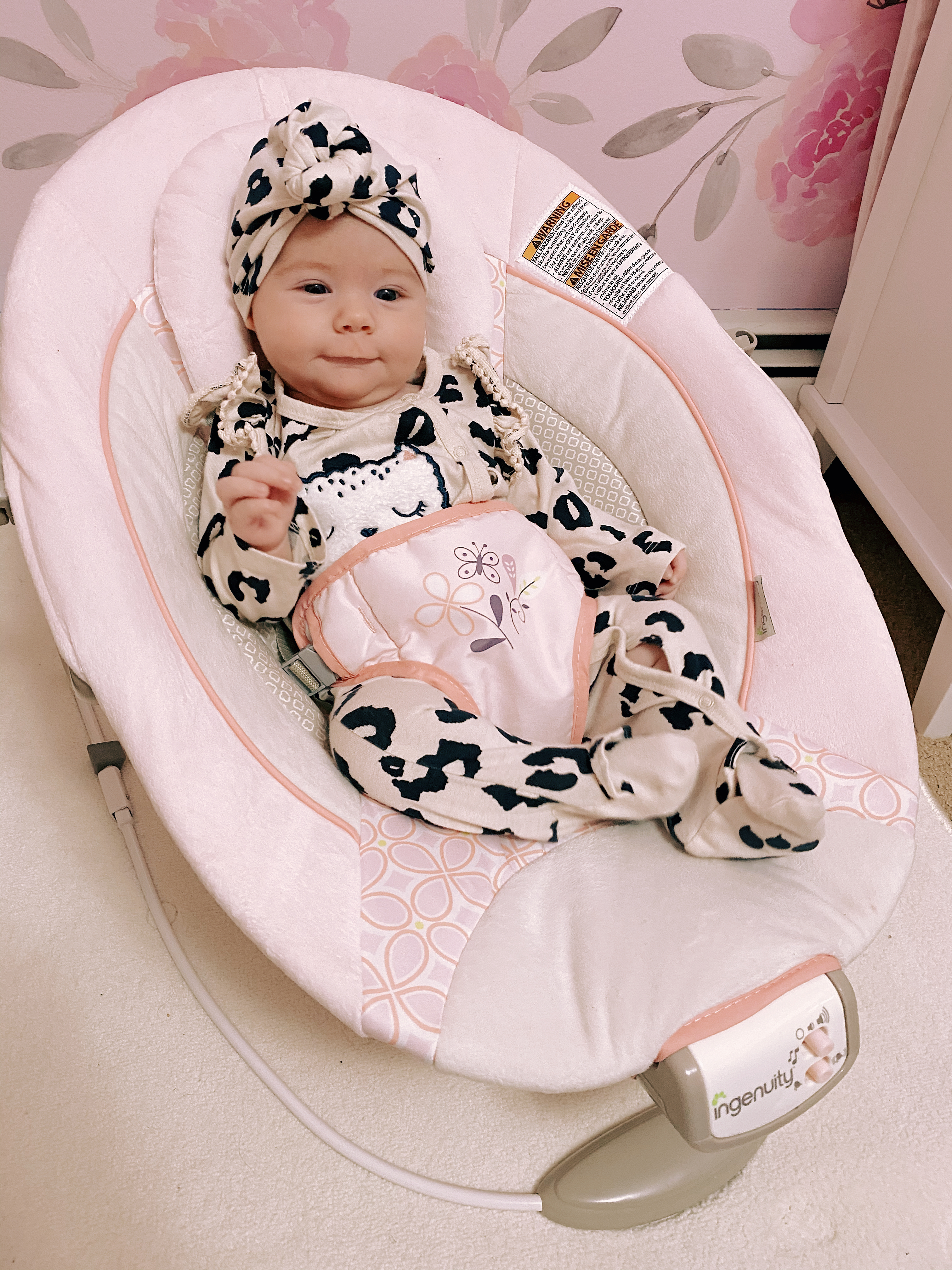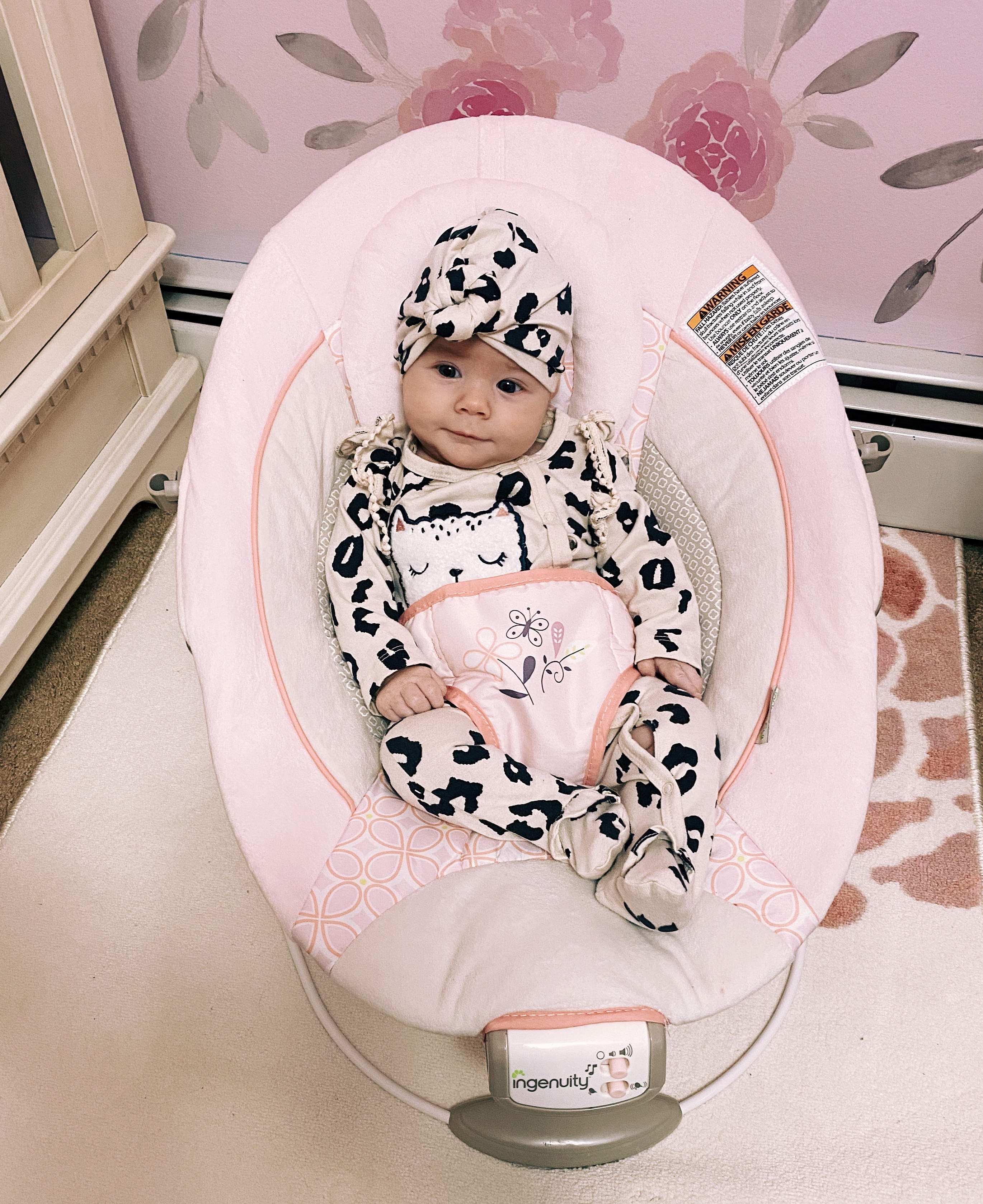 GRACO SENSE2SOOTHE SWING: Need a little more time? A power-operated swing is going to be your new BFF. We actually started off using the 4Moms Mamaroo which she didn't mind, but eventually, we ended up switching over to this Graco swing and she is 10x happier. The Graco Sense2Soothe actually responds when the baby cries and automatically adjusts the settings to soothe them. We have this in our living room and I use it constantly when working from home.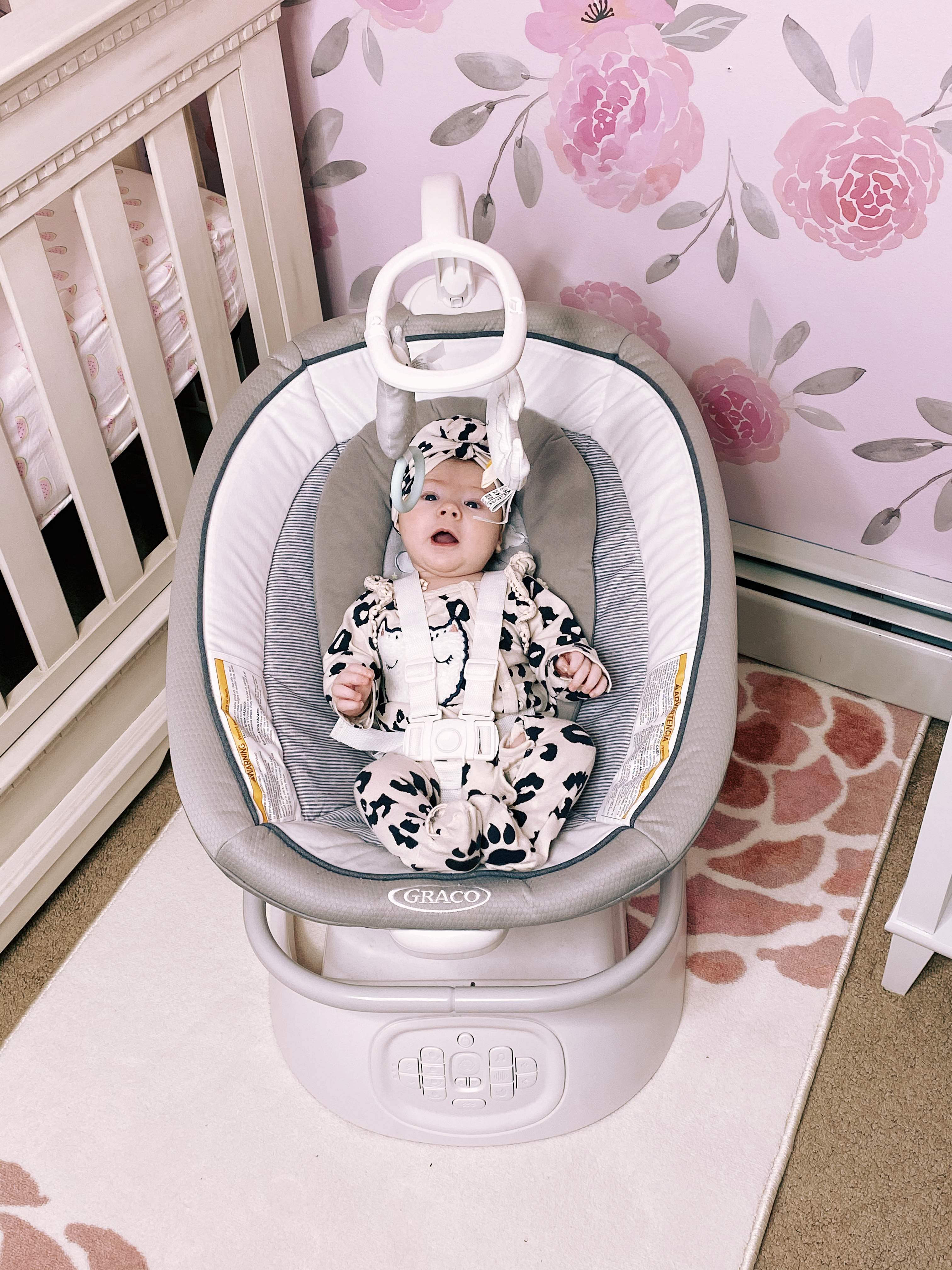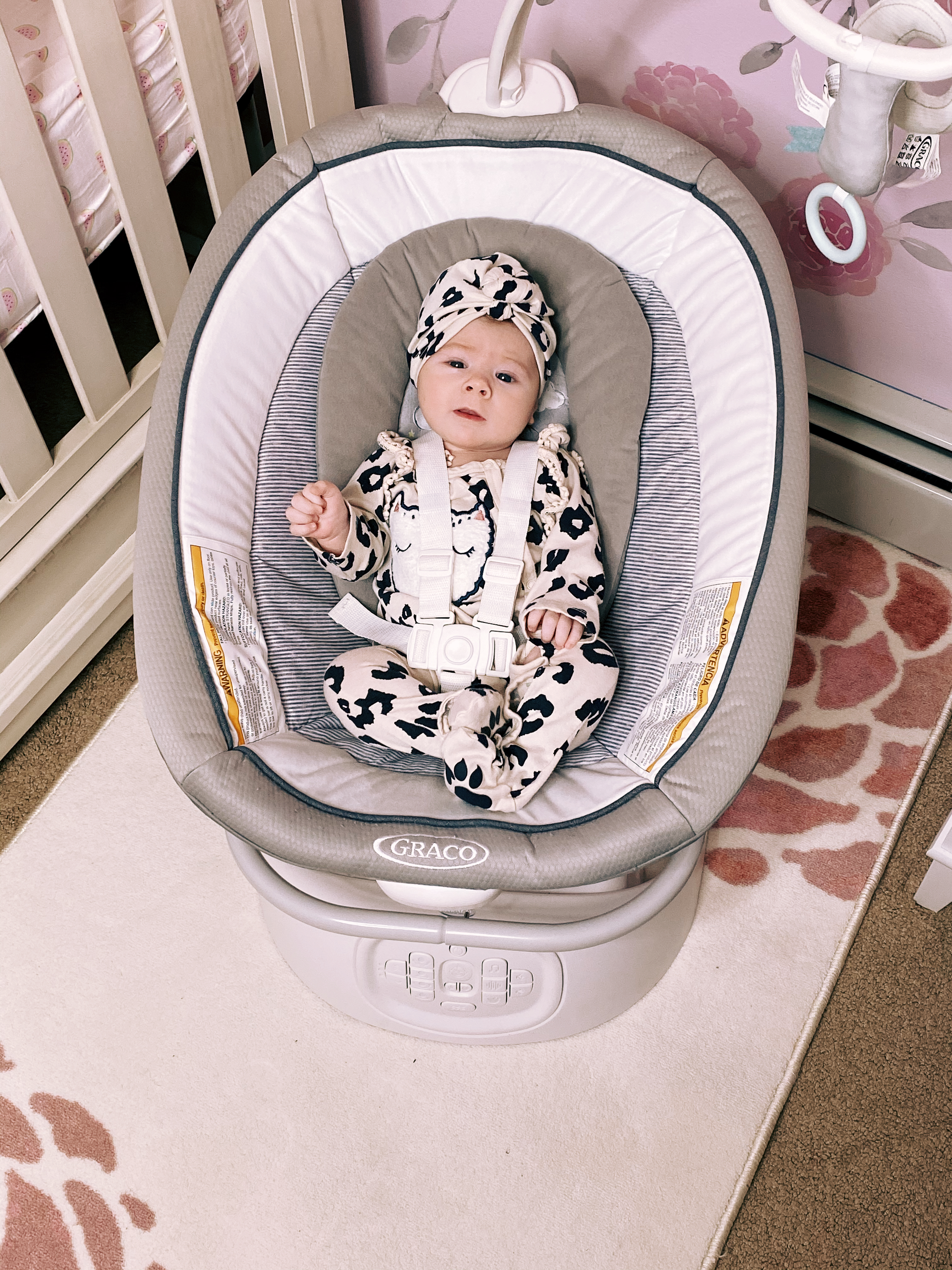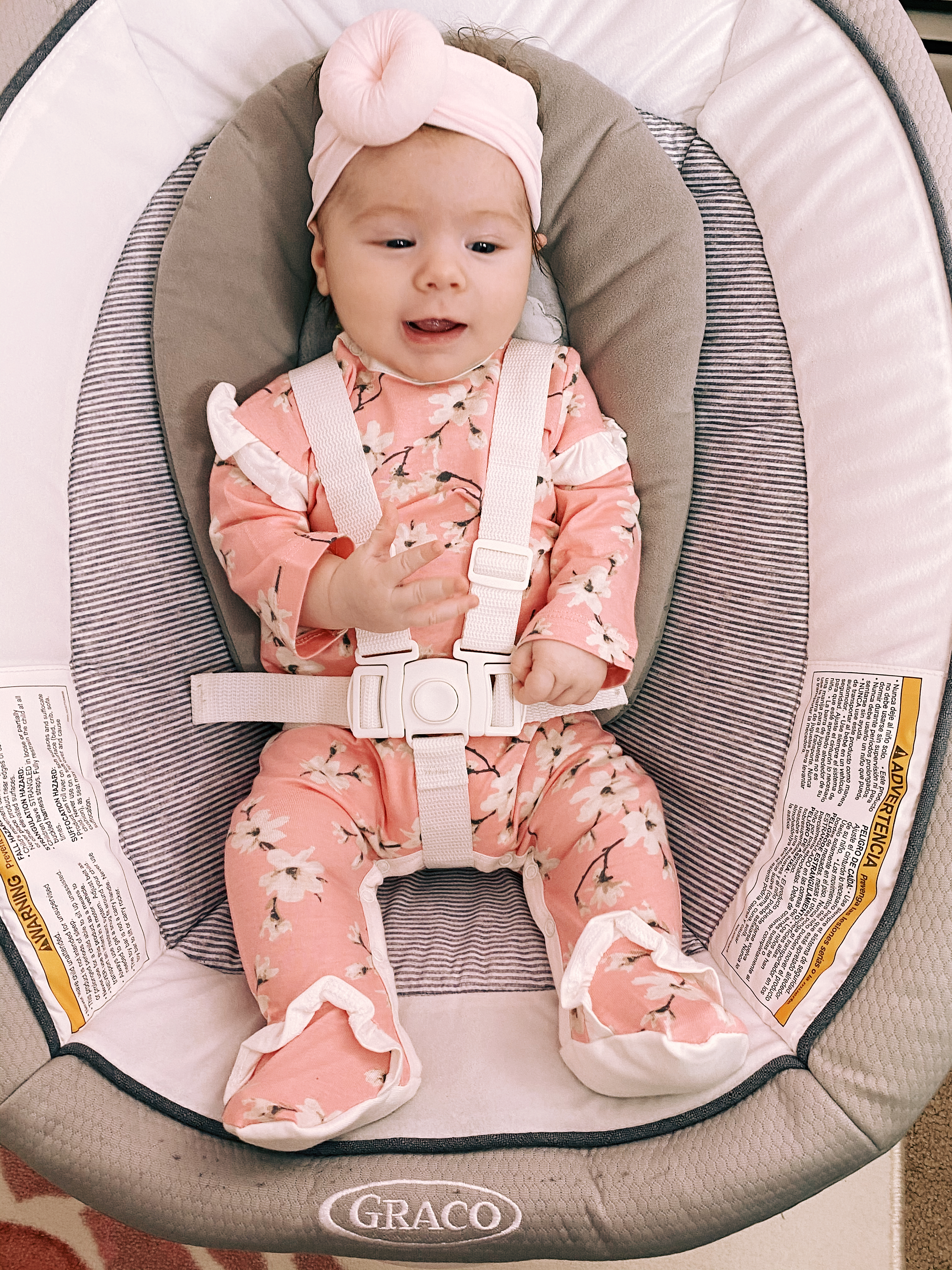 DockATot® Deluxe+ Dock: Another great product for everyday use. It's perfect for naps, tummy time, changing diapers or just having her hang out with me on the floor. You can also add a toy bar for playtime.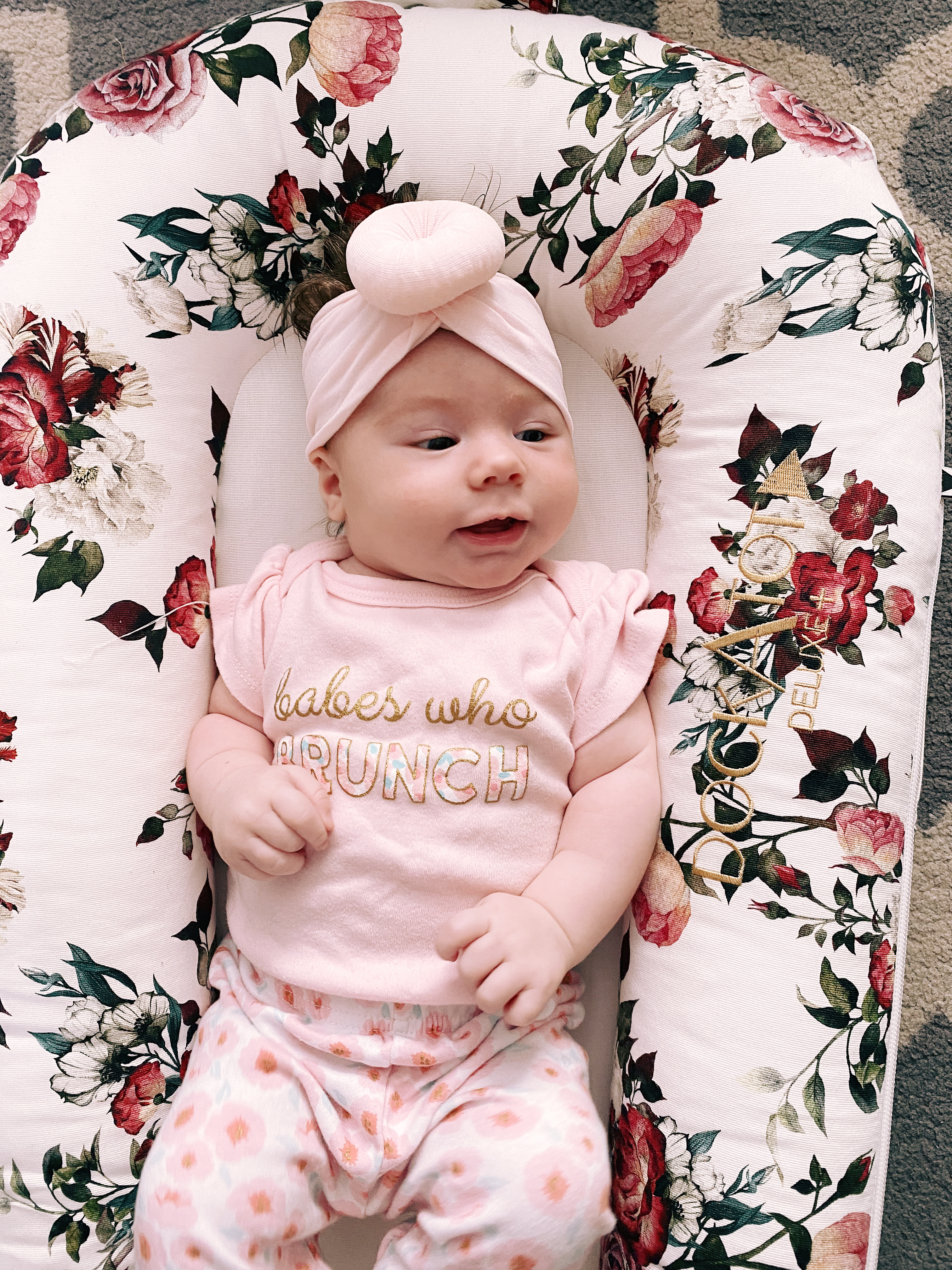 Boppy Newborn Lounger: We have both the Boppy lounger & Boppy pillow in the princess print and she is definitely a bigger fan of the lounger. I may try to incorporate the pillow into tummy time but it's also going to come in handy when she can sit up on her own. Both are great options but the lounger is another great spot for her to hang out during the day with me. It's 100% more affordable than the Dock-A-Tot so definitely a personal preference. Also – extra covers are a must!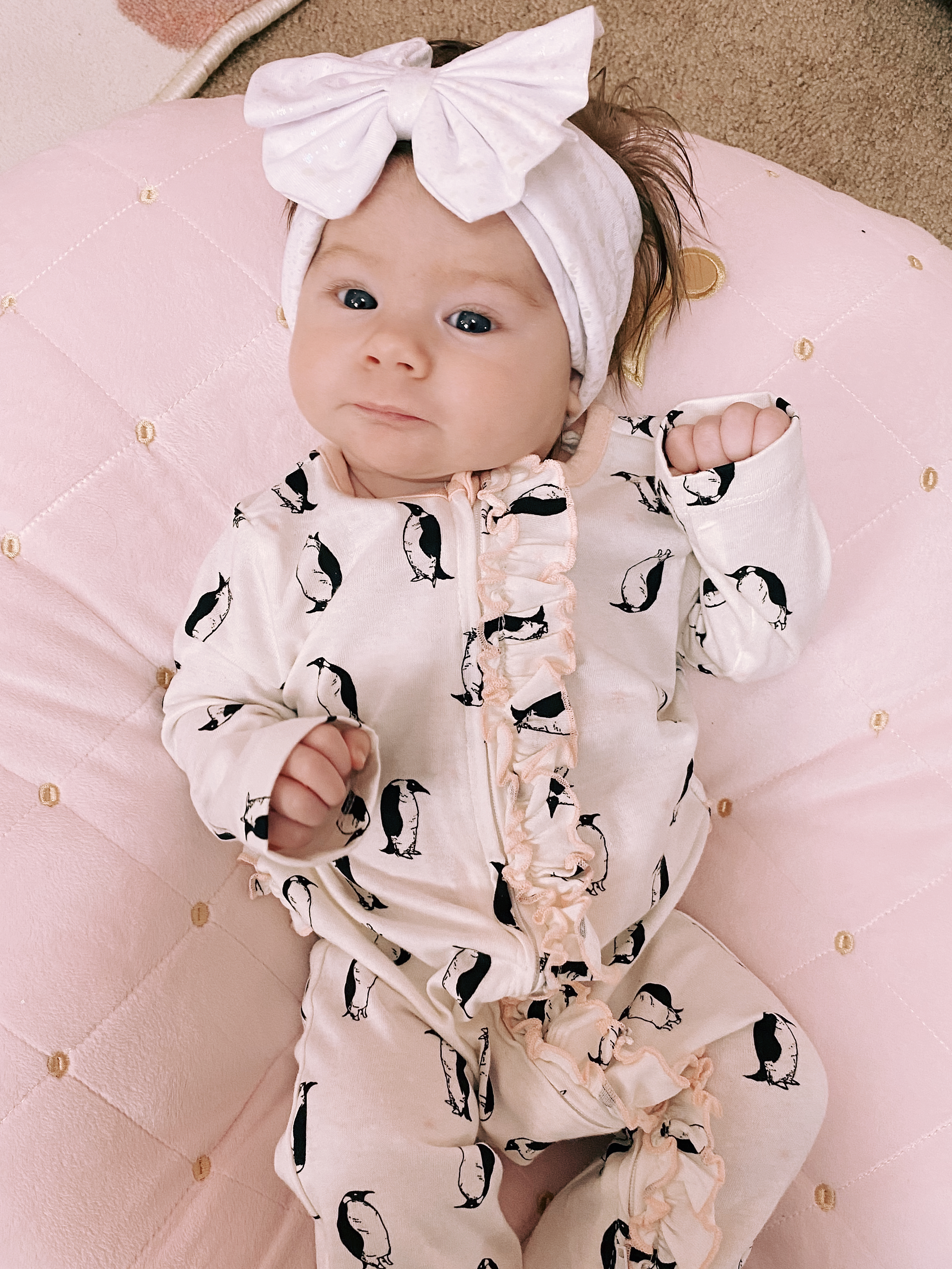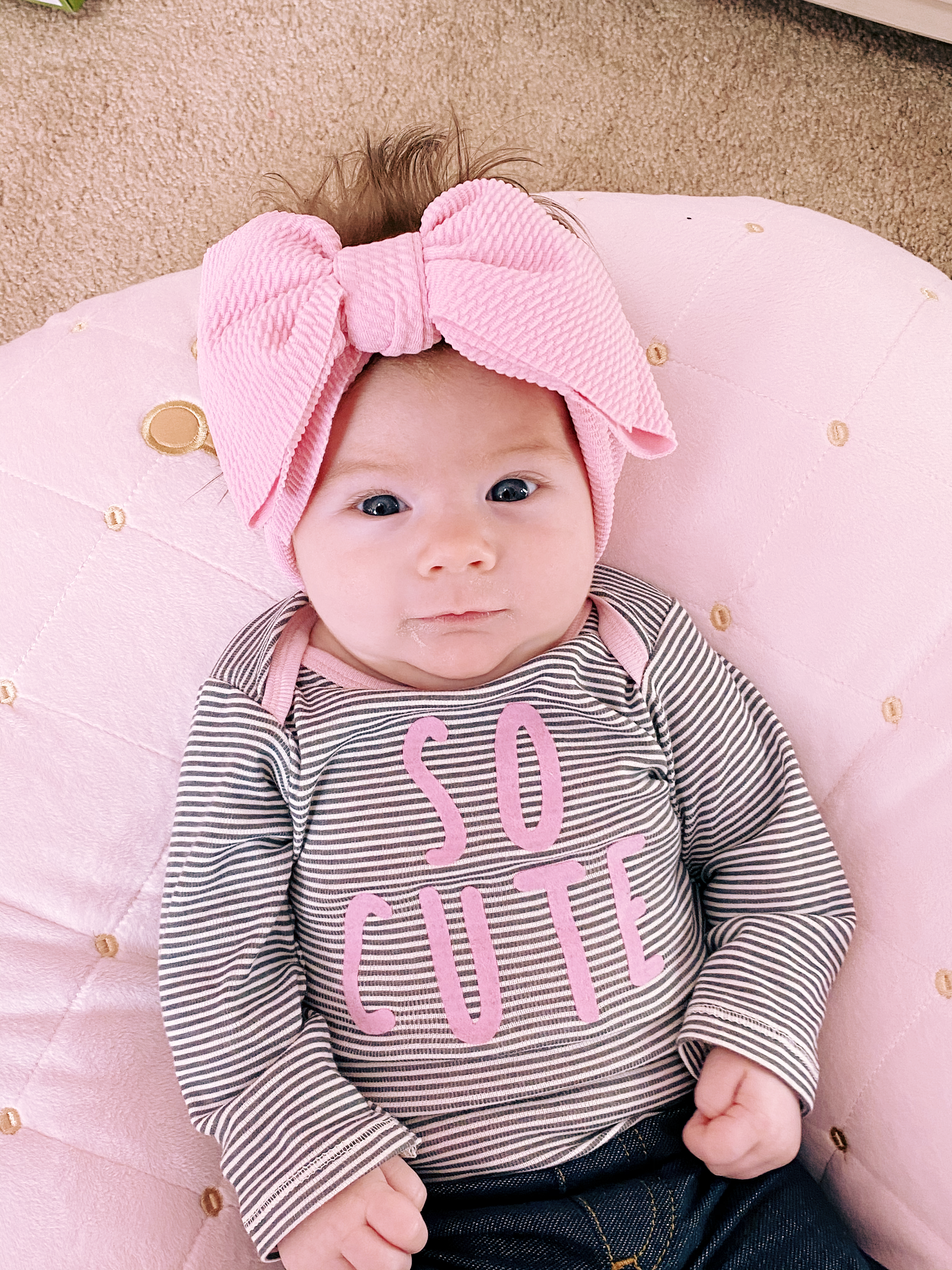 Halo Bassinet: Chris & I did so much research on infant bassinets and finally landed on the Halo Bassinest Premiere Series. I am SO glad we did because she absolutely loves it! It fits perfectly on the side of our bed and can also be rotated and swivels 360 degrees so I can make sure she's super close. Thank goodness for the breathable mesh because she likes to wiggle her way all the way up to the side and get as close to it as possible so she can see me at night. It has several different settings such as a nightlight, music, vibration and soothing sounds. Her favorite to fall asleep to is the heartbeat setting. 
Nested Bean Zen Swaddle Classic: This is actually a new purchase and one I am so glad I made! We normally use the regular cotton Swaddles at night but when I was walking around buybuyBABY, I had stumbled across the Nested Bean brand and found this swaddle SO intriguing. It provides lightly weighted areas on the sides and at the center to simulate the feeling of being held. She has always been an incredible sleeper at night but this just took it to a whole other level.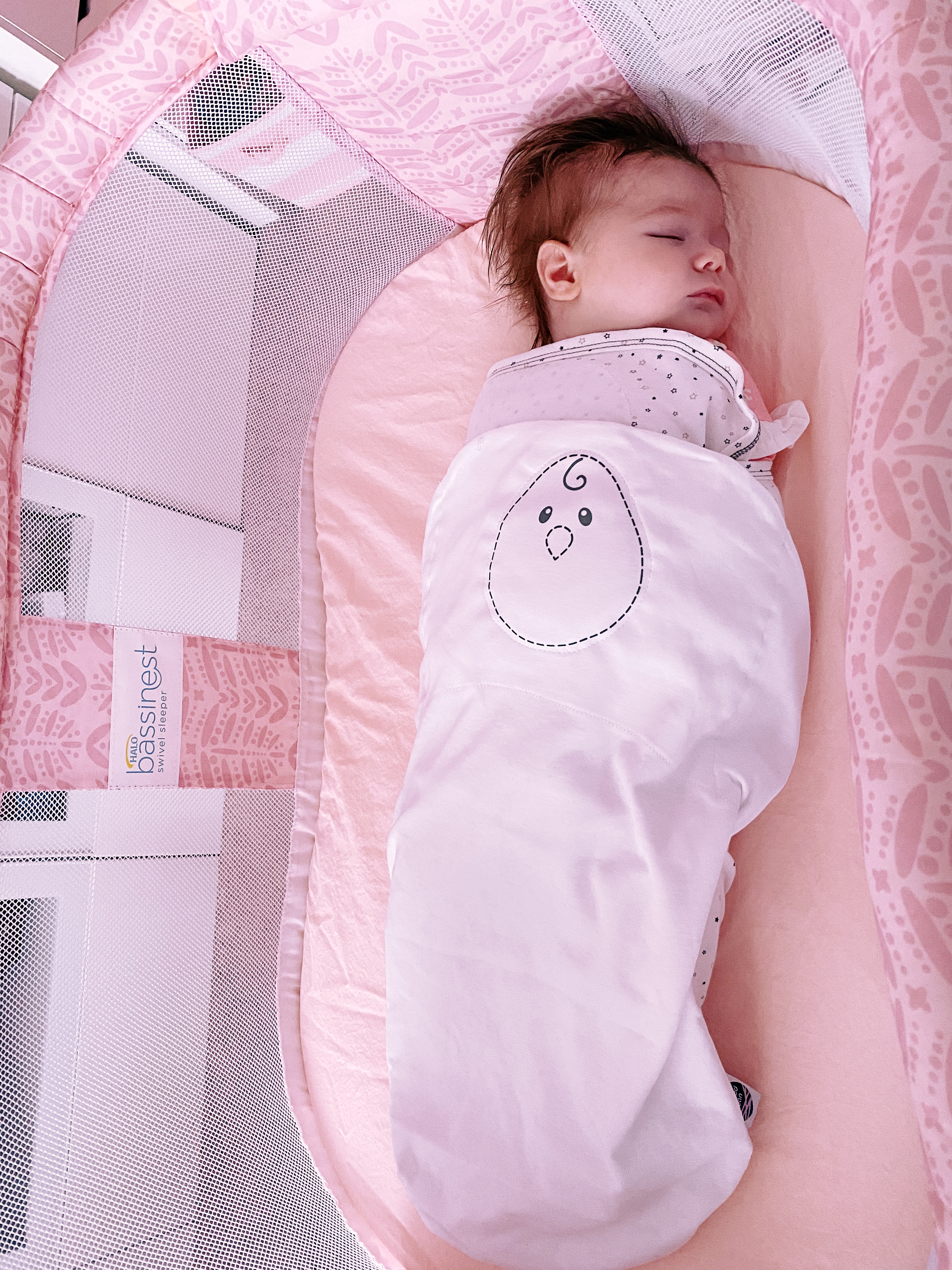 Philips Avent Soothie Snuggle Pacifier: Toy & pacifier in one? Yes, please! The Philips pacifiers are the only ones Harlow will take. These are great because they are easy for her to find and hold during the night or whenever she needs it. Plus, they are super easy to clean.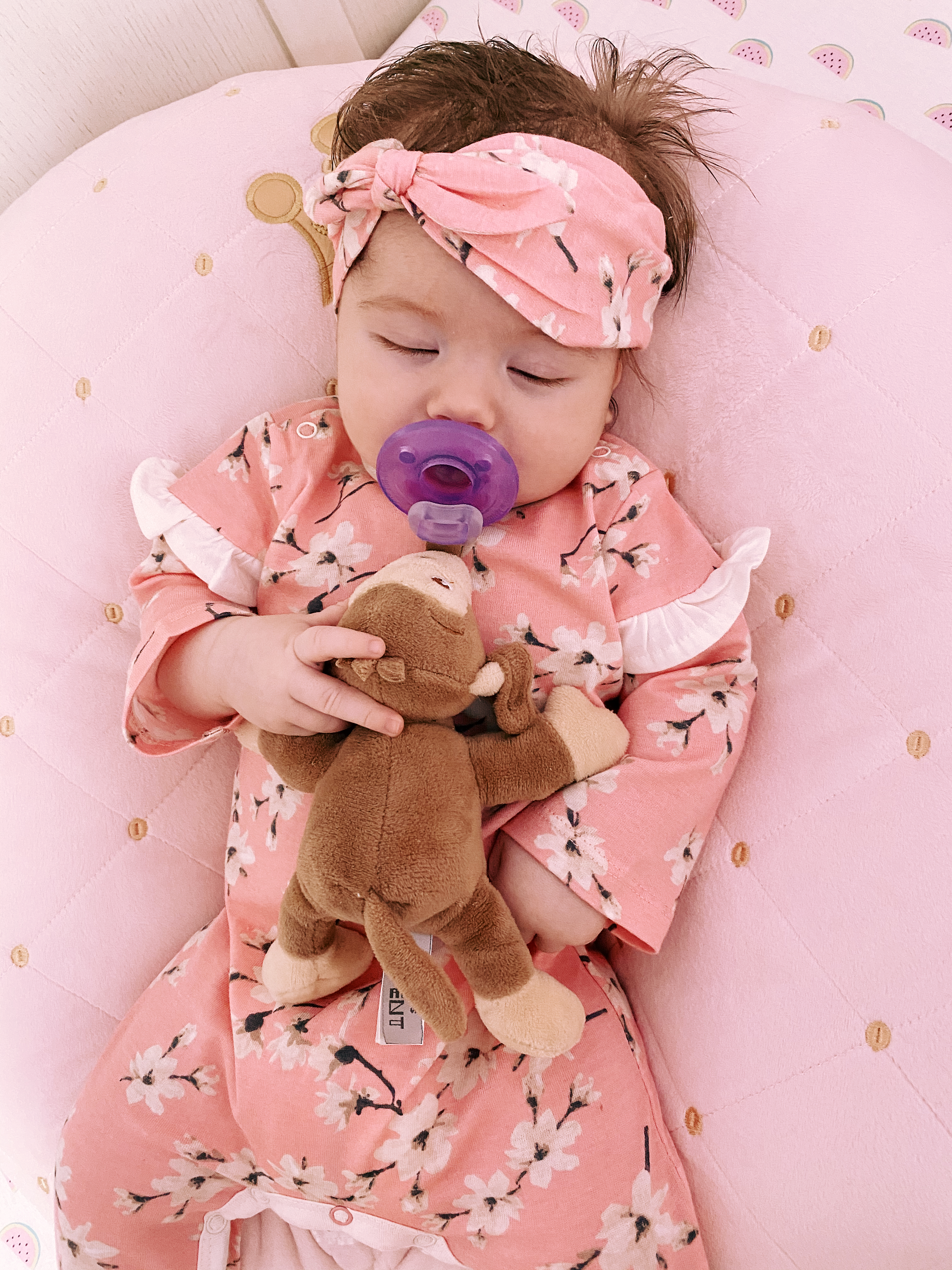 babymoov LoveNest Pillow:  If you want to prevent flat head syndrome, definitely grab one of these! I use it on her changing table and it seems to be working wonderfully. Harlow has a perfect shaped head!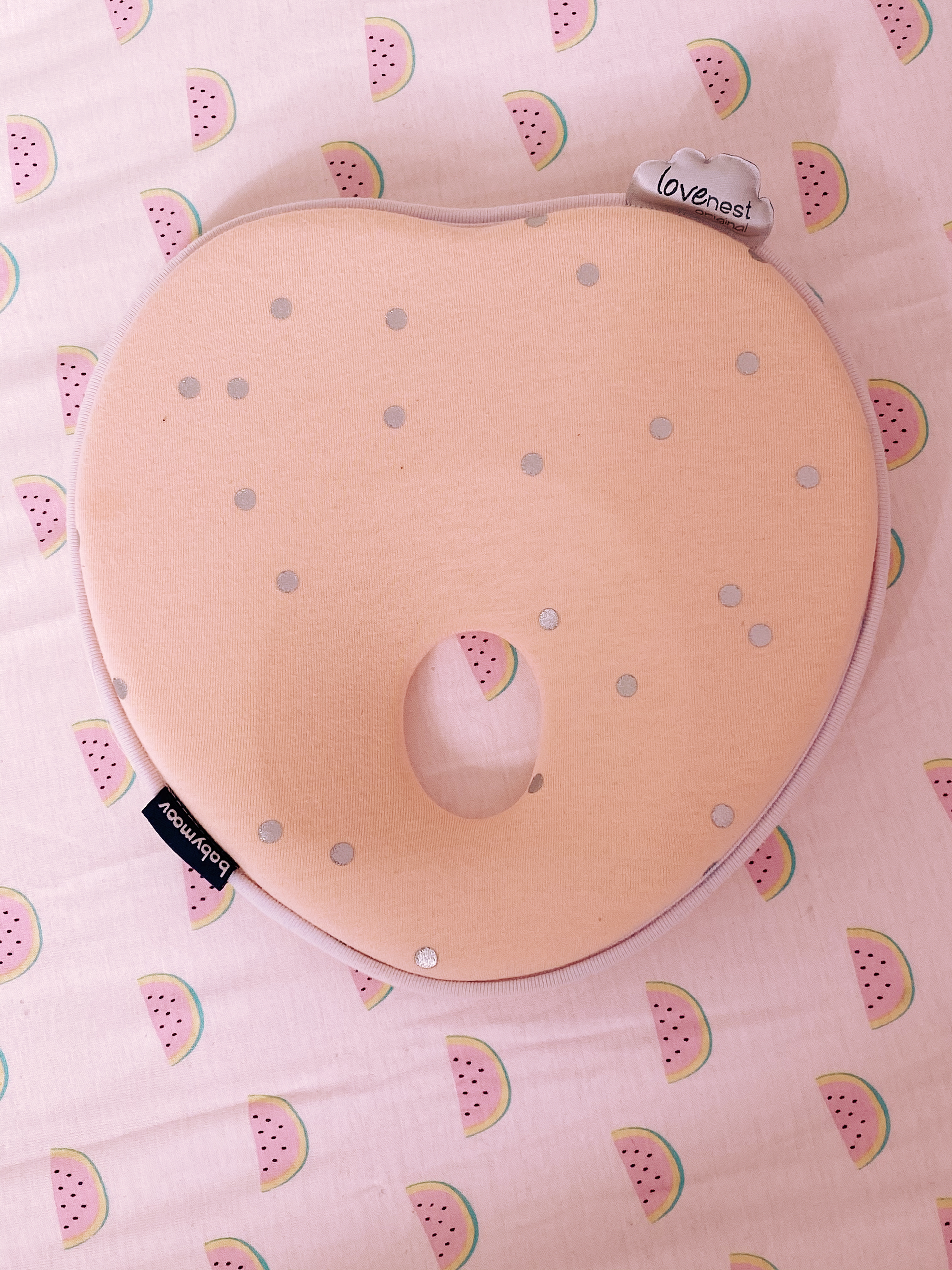 Comfy Clothes + Gowns: Comfort is a MUST with a newborn! Footie pajamas (WITH a zipper) or gowns like the one below from aden + anais are lifesavers.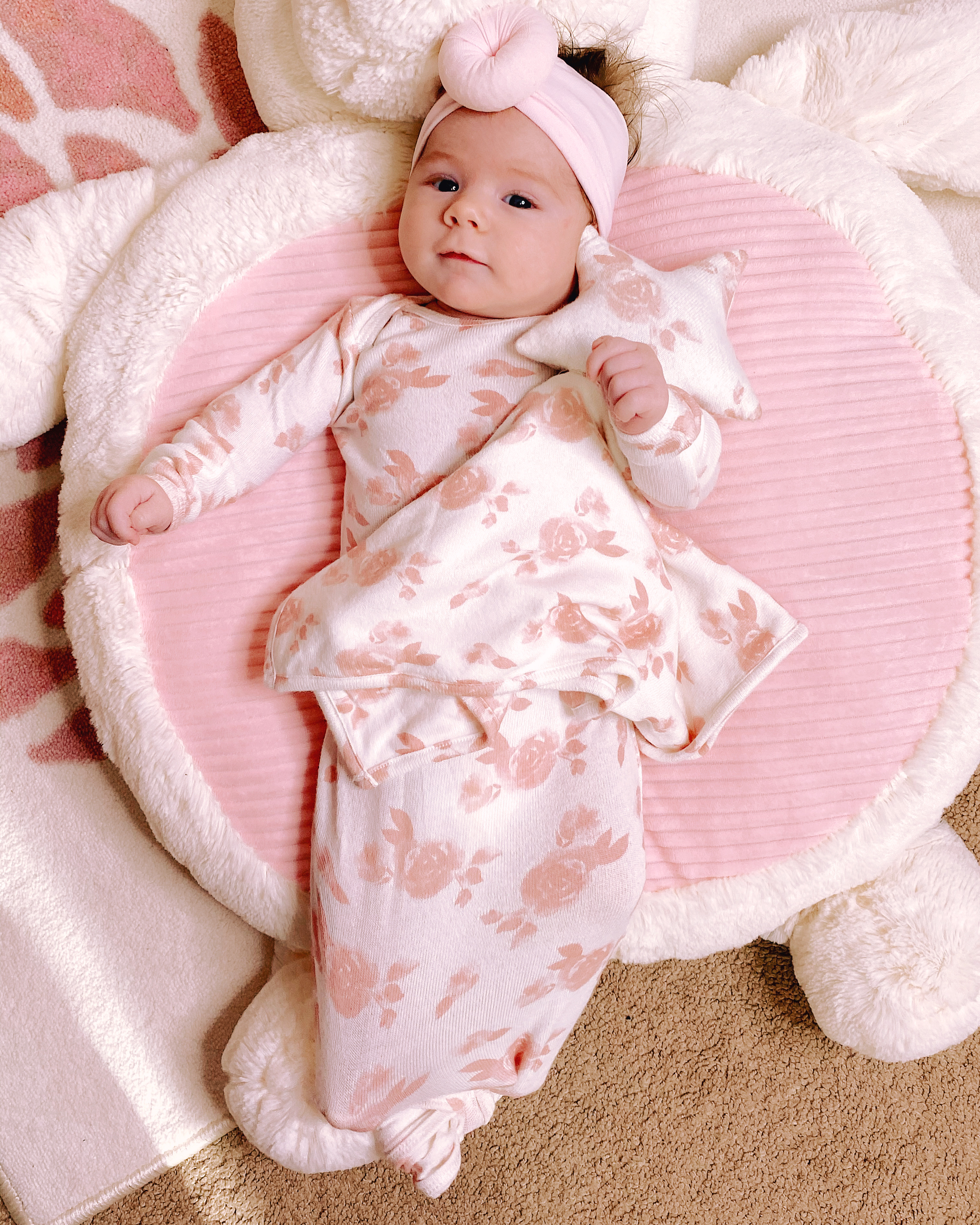 Dresser & Changing Table Essentials: Obviously diapers & wipes are a must, but there is so much more you need to make sure to have on hand.
Teether & Rattle /  Body Lotion / Butt Paste / Frida Baby Windy  / Nasal Aspirator / Nail Clippers / Thermometer / Gas Relief Drops / Hair Brush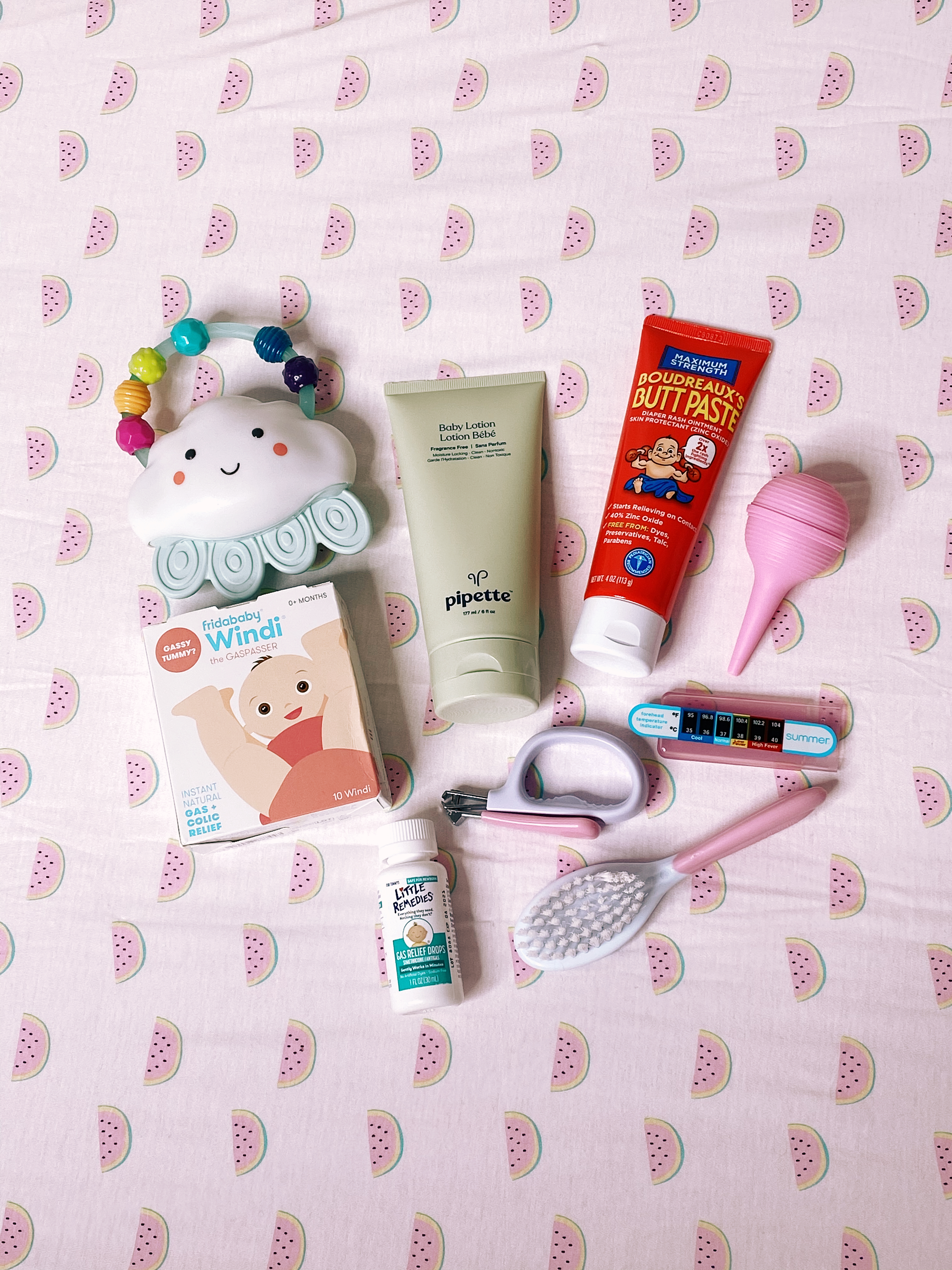 SHOP ALL OUR FAVES HERE: