Thank you to Bear Creek Campground for hosting our camping trip!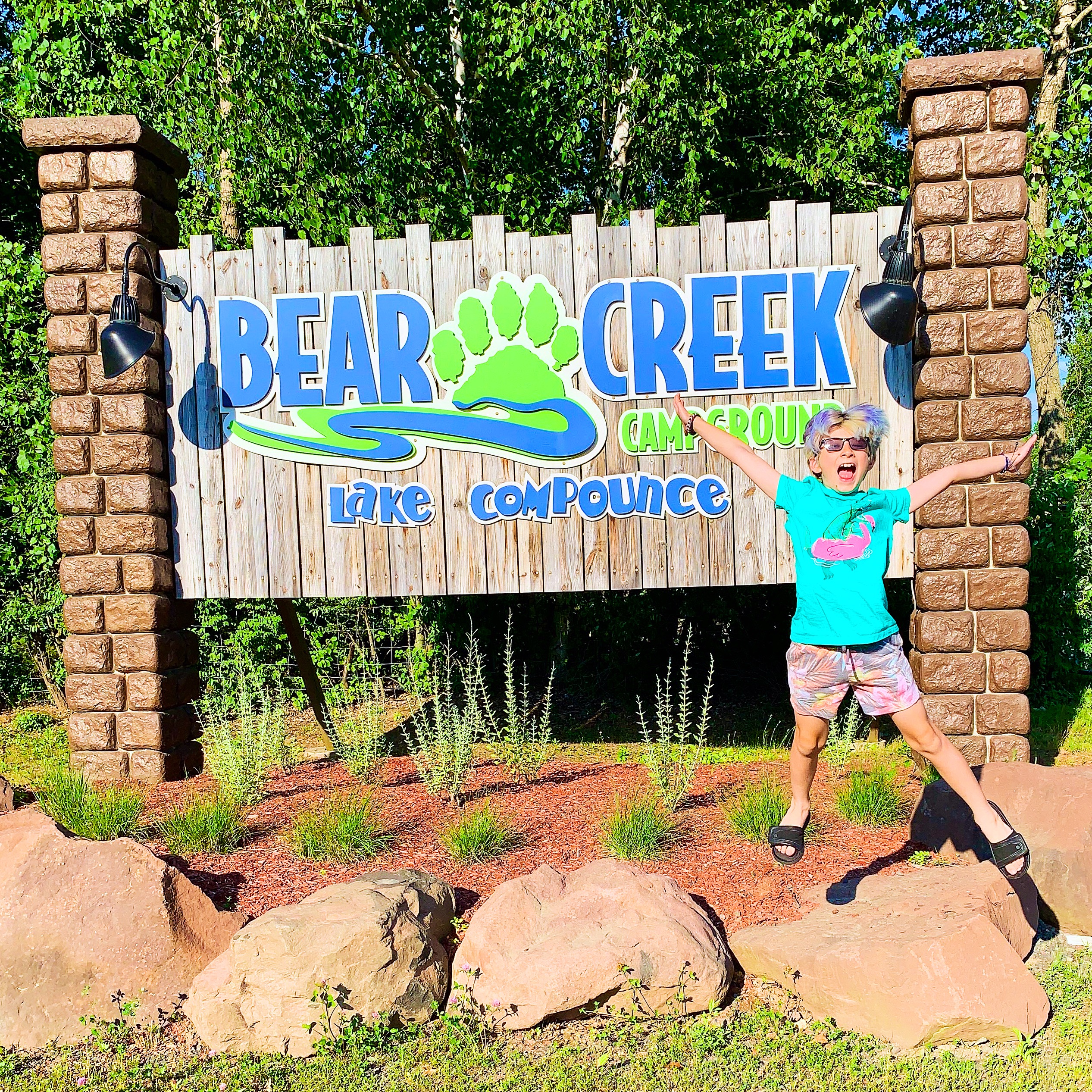 As Summer comes to an end, I can't help but think about all of the memories we made as our last season of being a family of 3. This year for Rylan's birthday, I knew I wanted to do something special for him rather than host another family party with a bounce house and a water slide. He's a huge amusement park lover, but to take it one step further, I had the opportunity to parter with Lake Compounce here in Bristol, CT for a weekend camping trip. I know you're thinking – you went camping.. when you're pregnant? Hear me out. Camping at Bear Creek Campground is definitely a different experience than pitching a tent and hoping your food doesn't get eaten by bears.
The team at Lake Compounce graciously provided us with a 1 bedroom cabin which included 2 full-size beds, FULL kitchen, FULL bathroom, Cable TV, Air-Conditioning, Parking & Wi-Fi. Could it get any better than that?! We packed some necessities and then headed off late Friday afternoon. (We only live about 20 minutes from the park)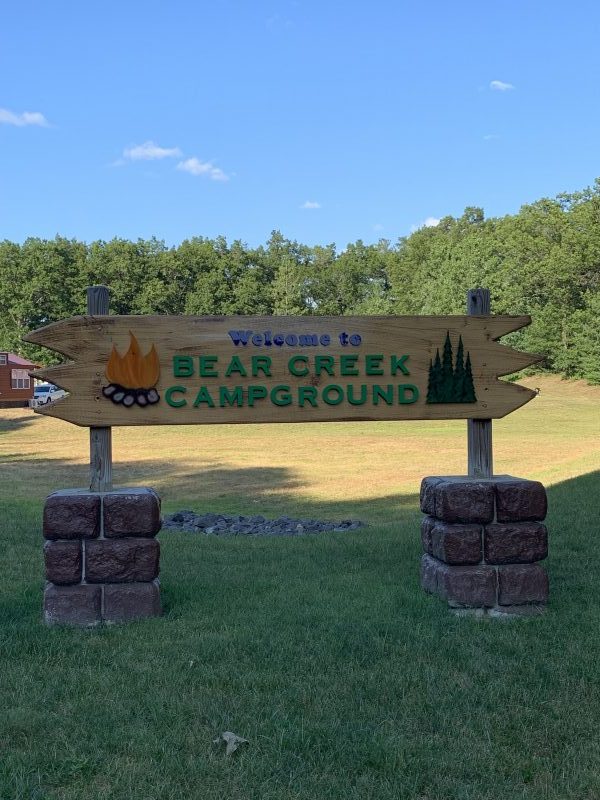 We have been to Lake Compounce several times but never to the campground. Upon arriving, we immediately found the general store to check in.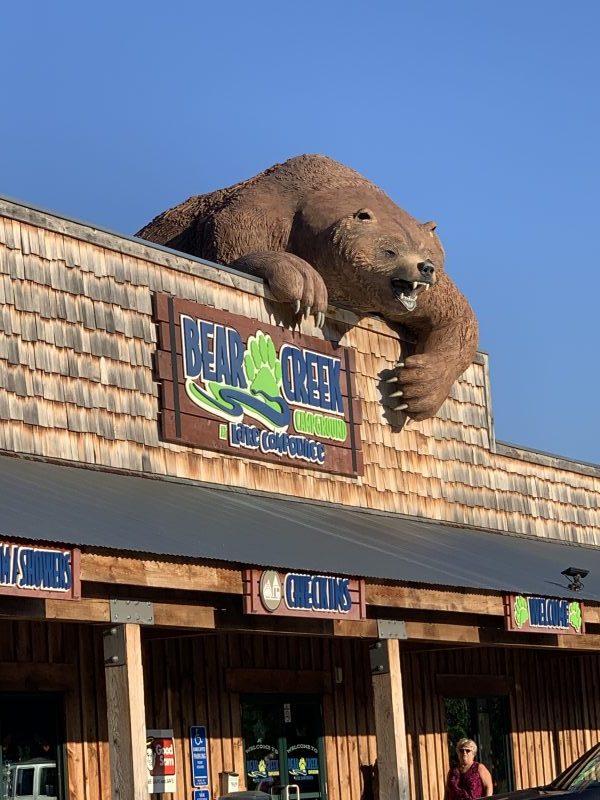 The staff here was absolutely incredible. Everyone was helpful, accommodating and answered every question we had. We were already off to an amazing start! The general store was probably Rylan's favorite place to go hah. They literally have EVERYTHING. Forgot a toothbrush? They have it. Need ingredients for S'mores? No worries – they have it (Including the skewers and firewood to use for your personal fire pit) They also had a few games, souvenirs, freezers & coffee.
We made our way over to Cabin 16 and were pleasantly surprised at just how stinkin' cute these cabins were. The 1 bedroom was perfect for us!  We did an entire cabin tour which you can view HERE (along with a few other fun times we had)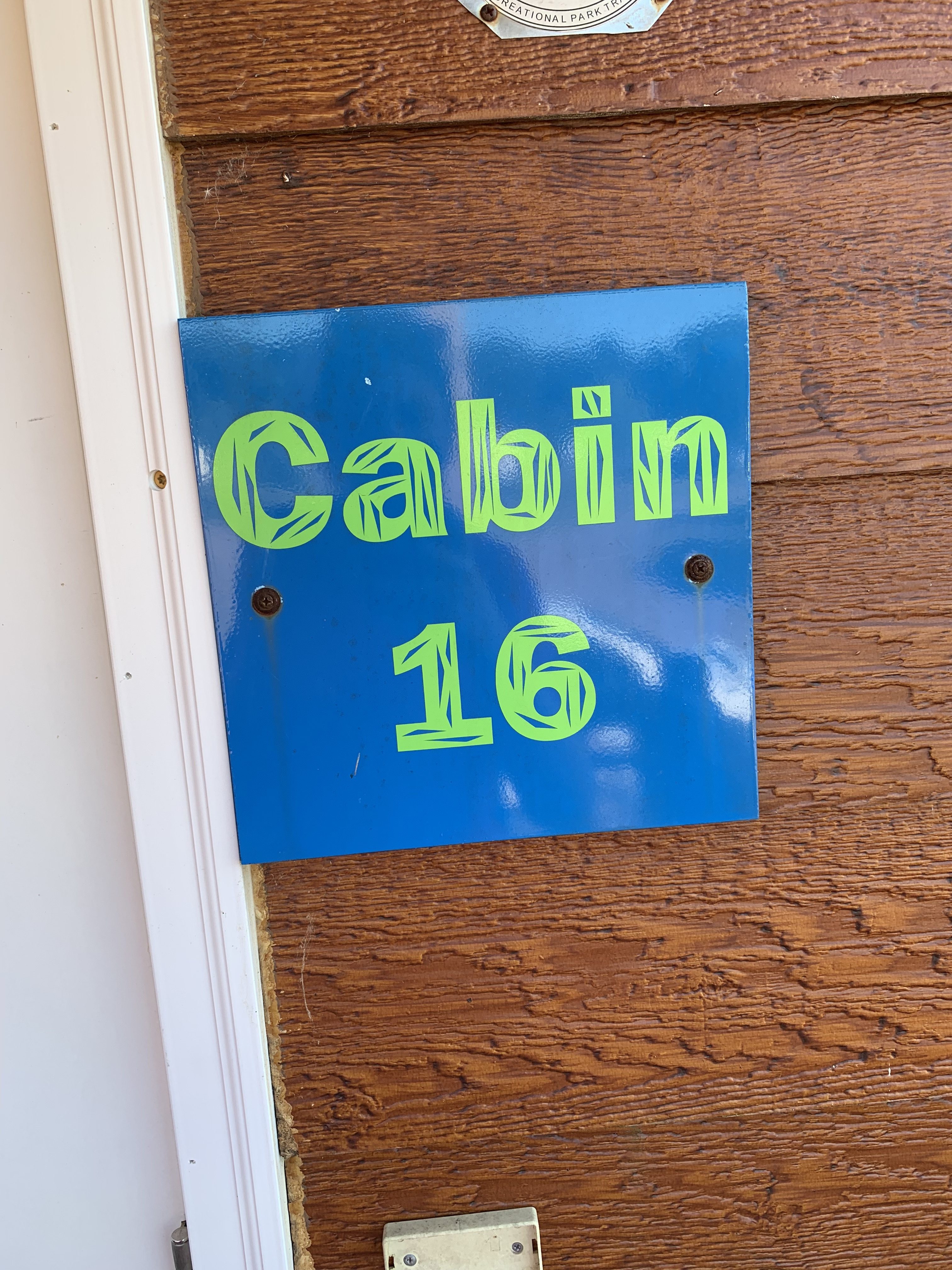 Once we were settled, we were off to explore and see what the weekend had in store for us. Fun Fact: It was Halloween in July! The campground was decorated with spooky decorations and they had a ton of Halloween-themed activities planned for the kids – including Trick or Treating!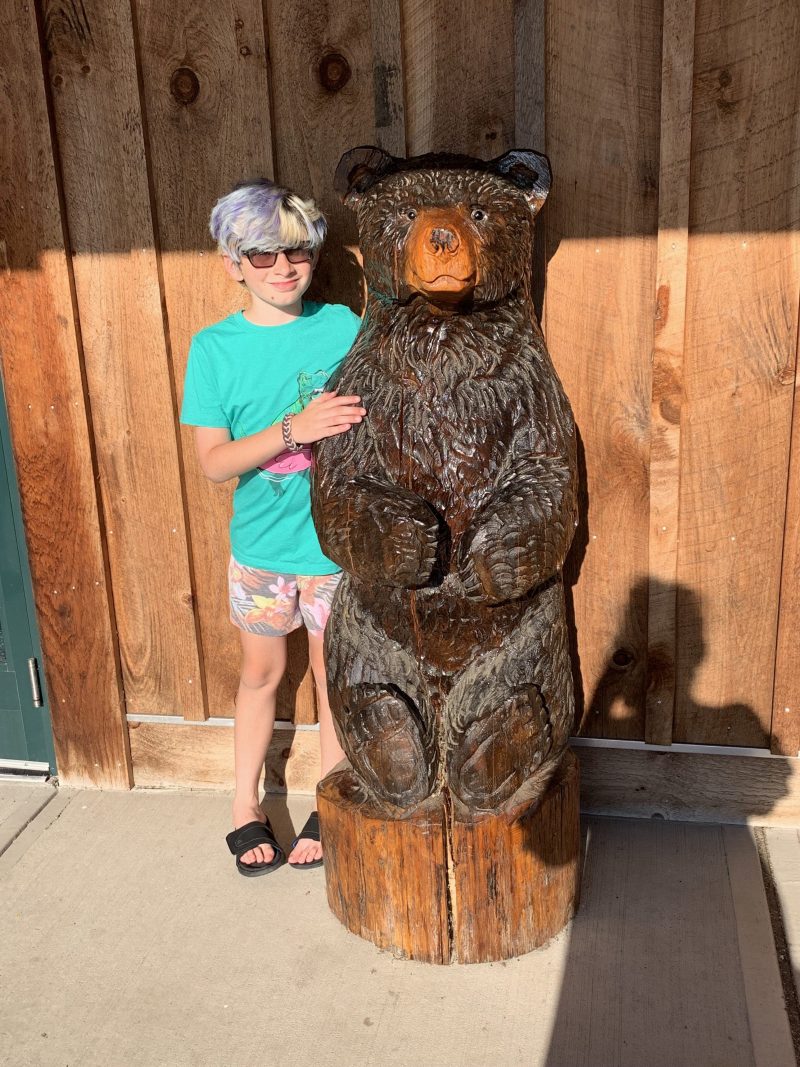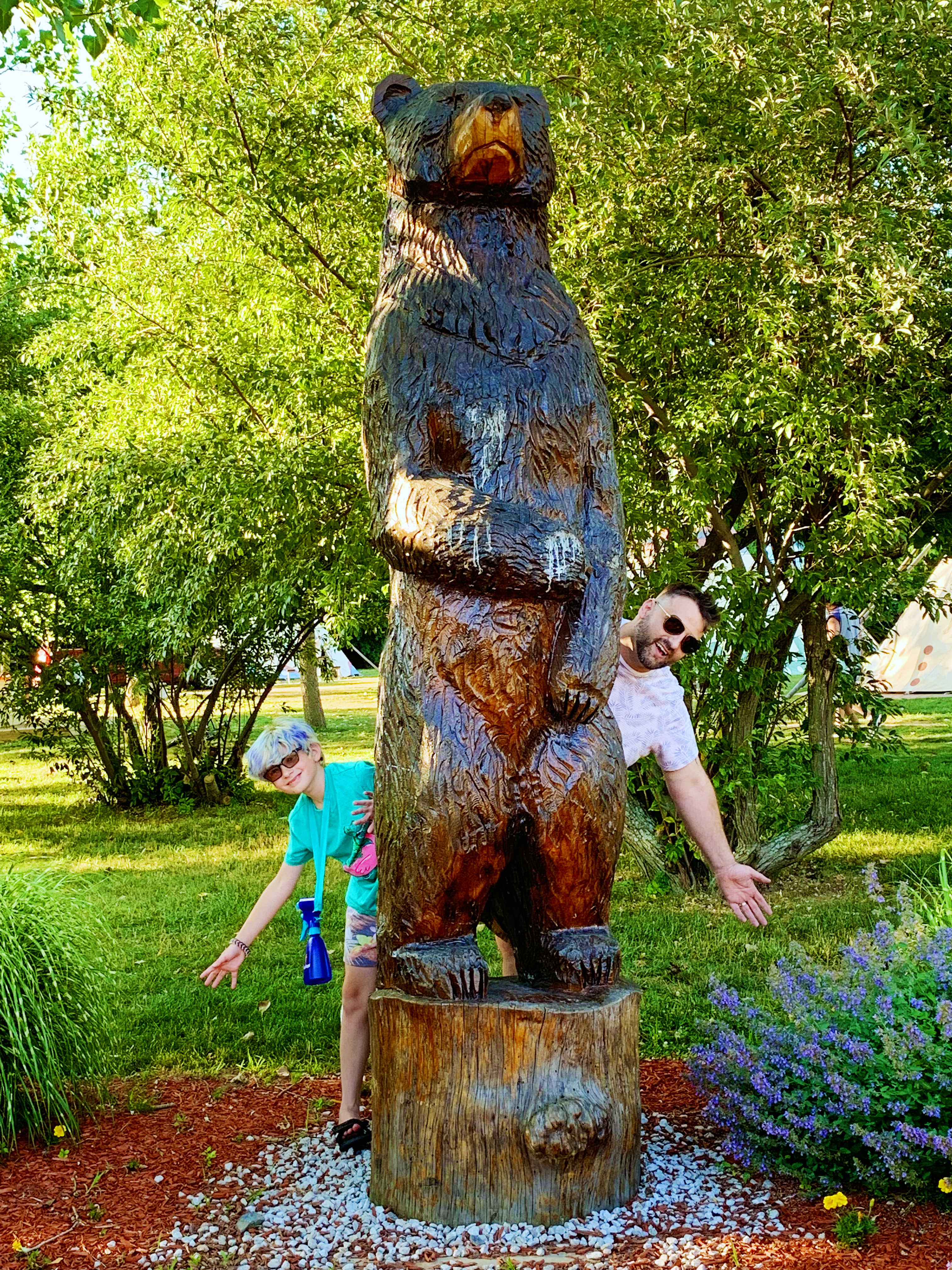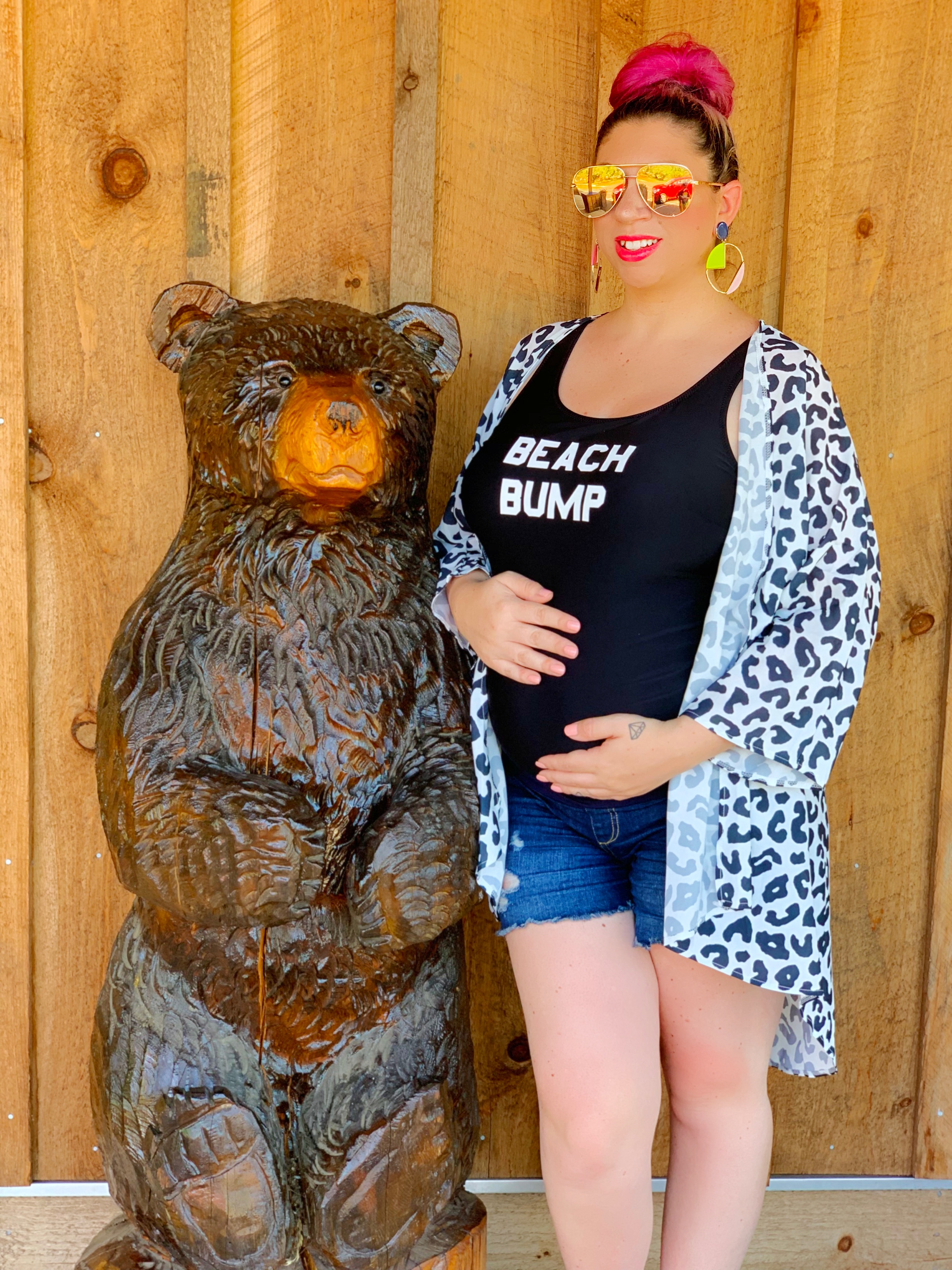 Did you know at Bear Creek you also have the option to stay in a Deluxe Tipi? I thought they were the cutest things! They include 4 cots, electricity hookup and a mini fridge.
They also had a playground, basketball court, volleyball court, horse shoes and a Gaga pit.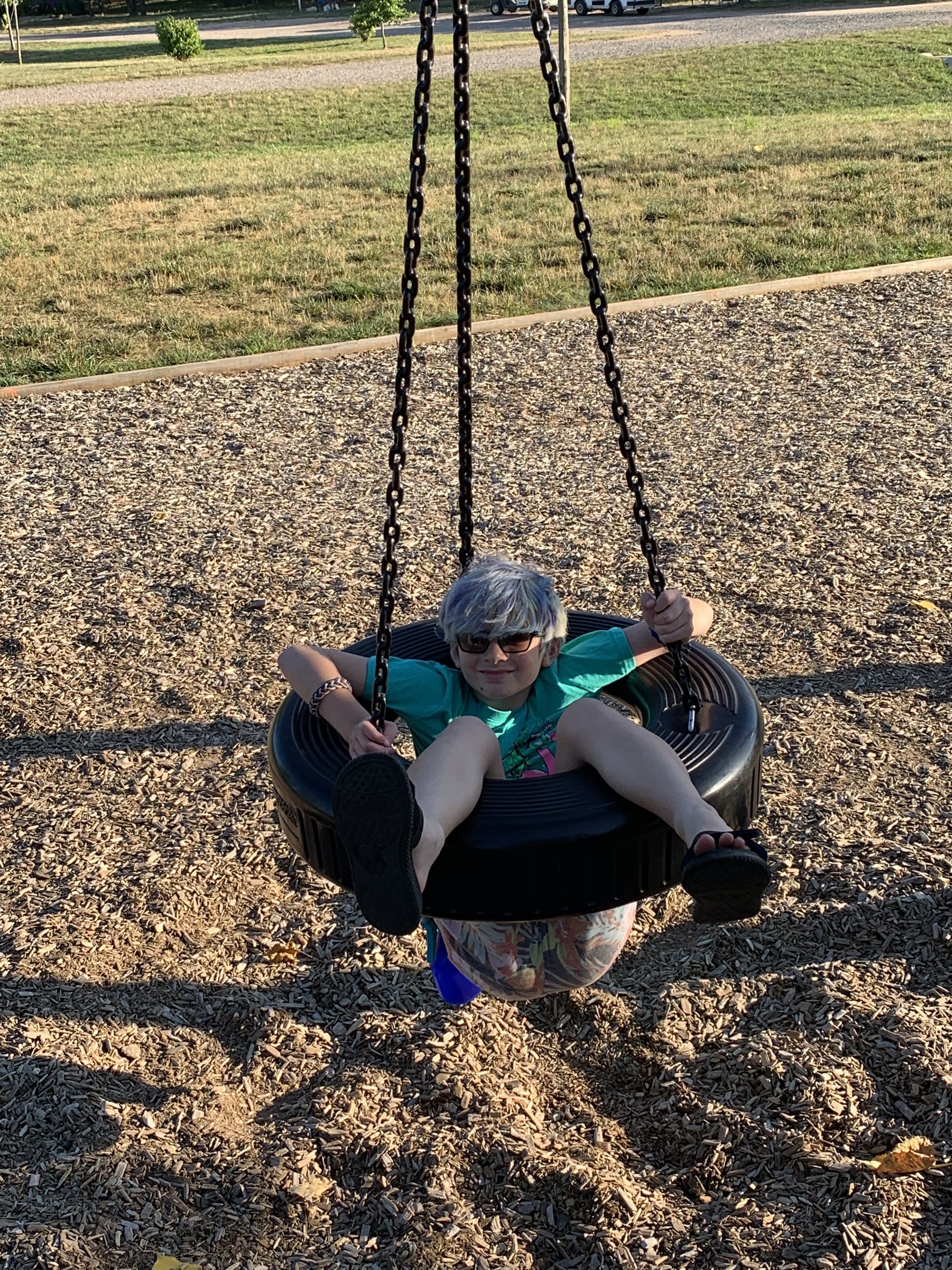 We ended up leaving the site to grab dinner, but were excited to come back, light our fire pit and make S'mores!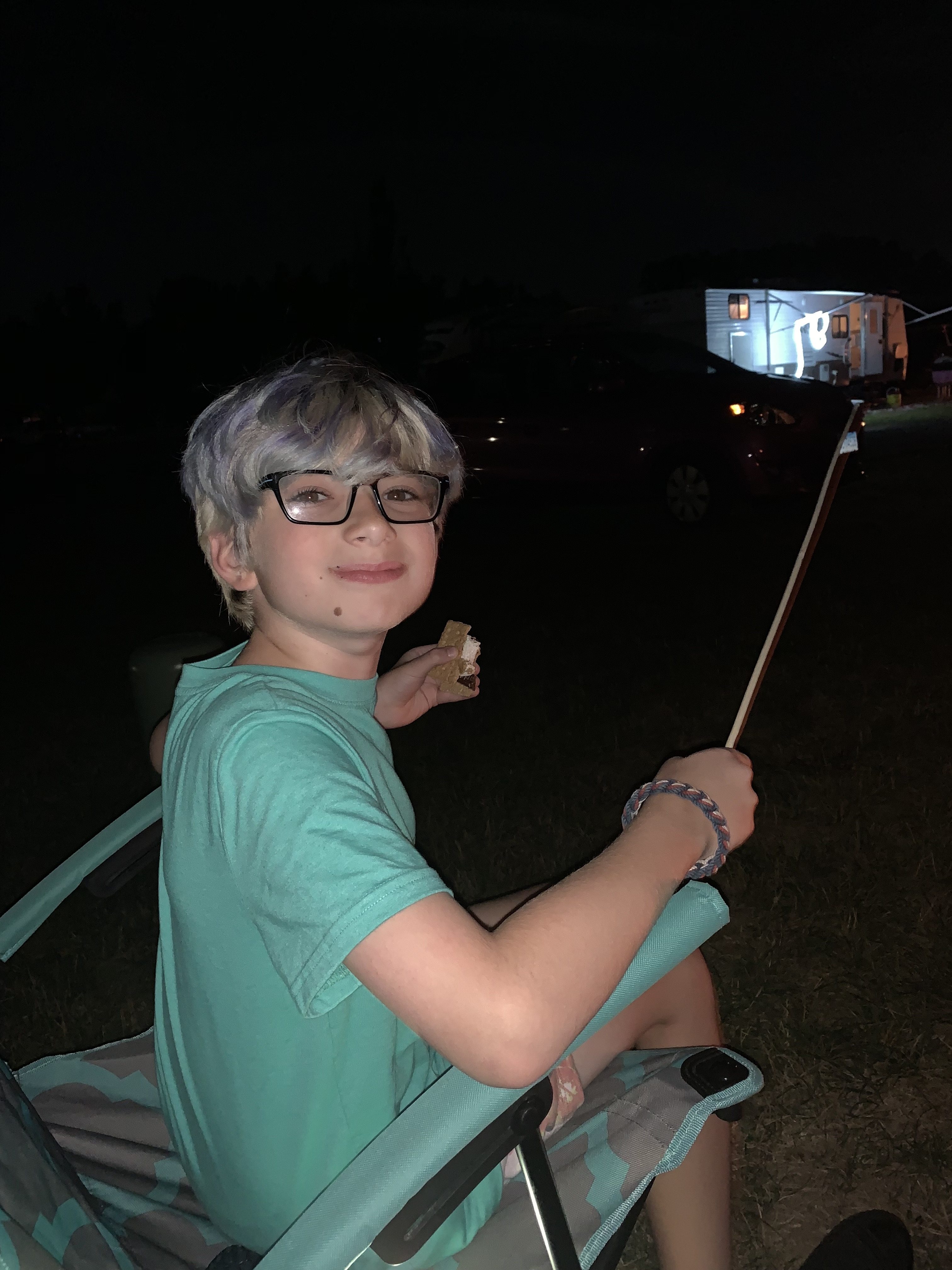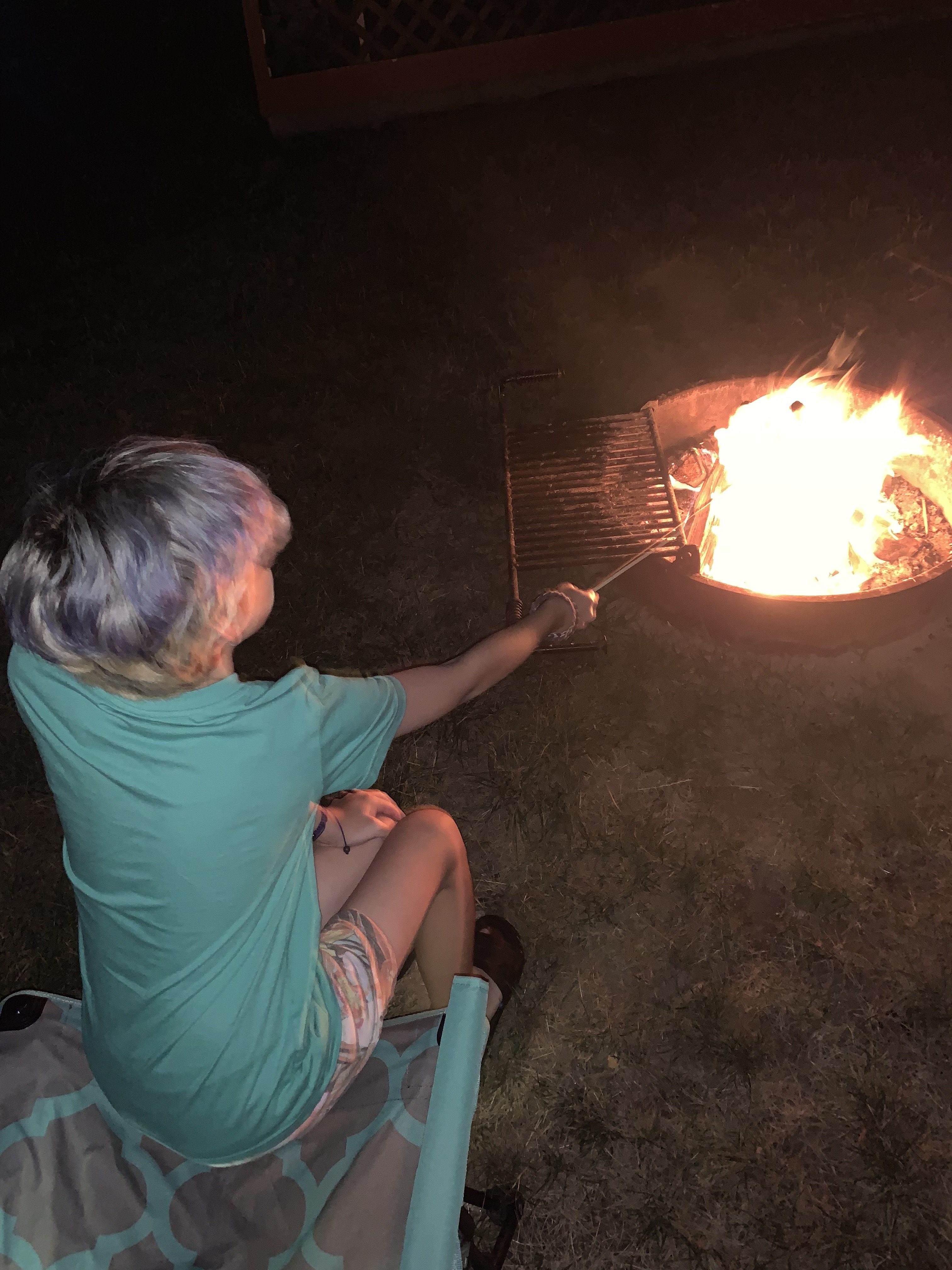 Day 2
Rise & Shine! It's time to get up! Day 2 of camping, we were heading to the actual park for some rides & water park fun. Bear Creek provides Tram Service to and from the park so you don't have to make the drive yourself – Super convenient!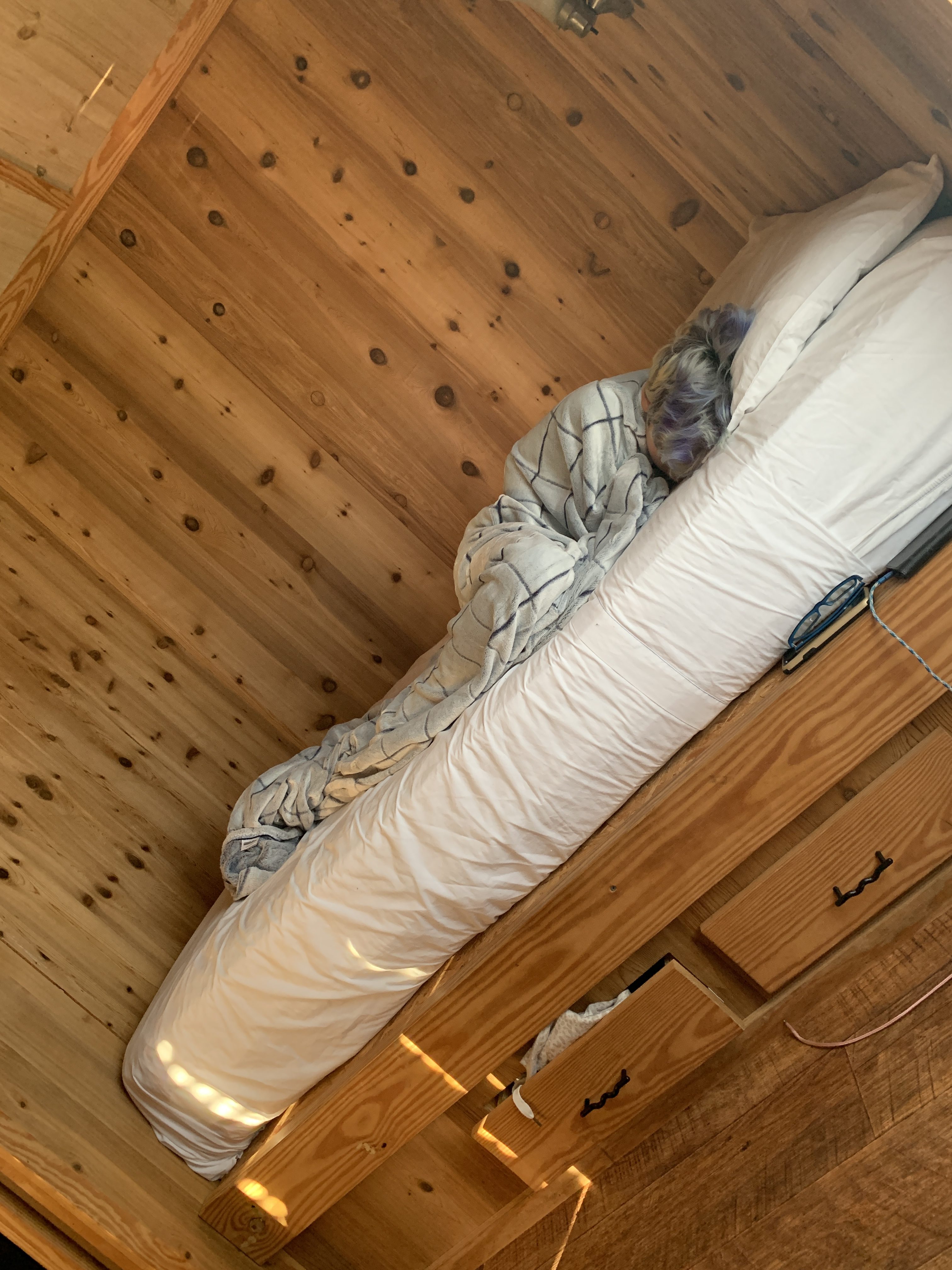 Before heading over to the park, there were some fun activities in the morning that Ry wanted to partake in – Face painting & playing hockey with a few team members of the Hartford Wolfpack.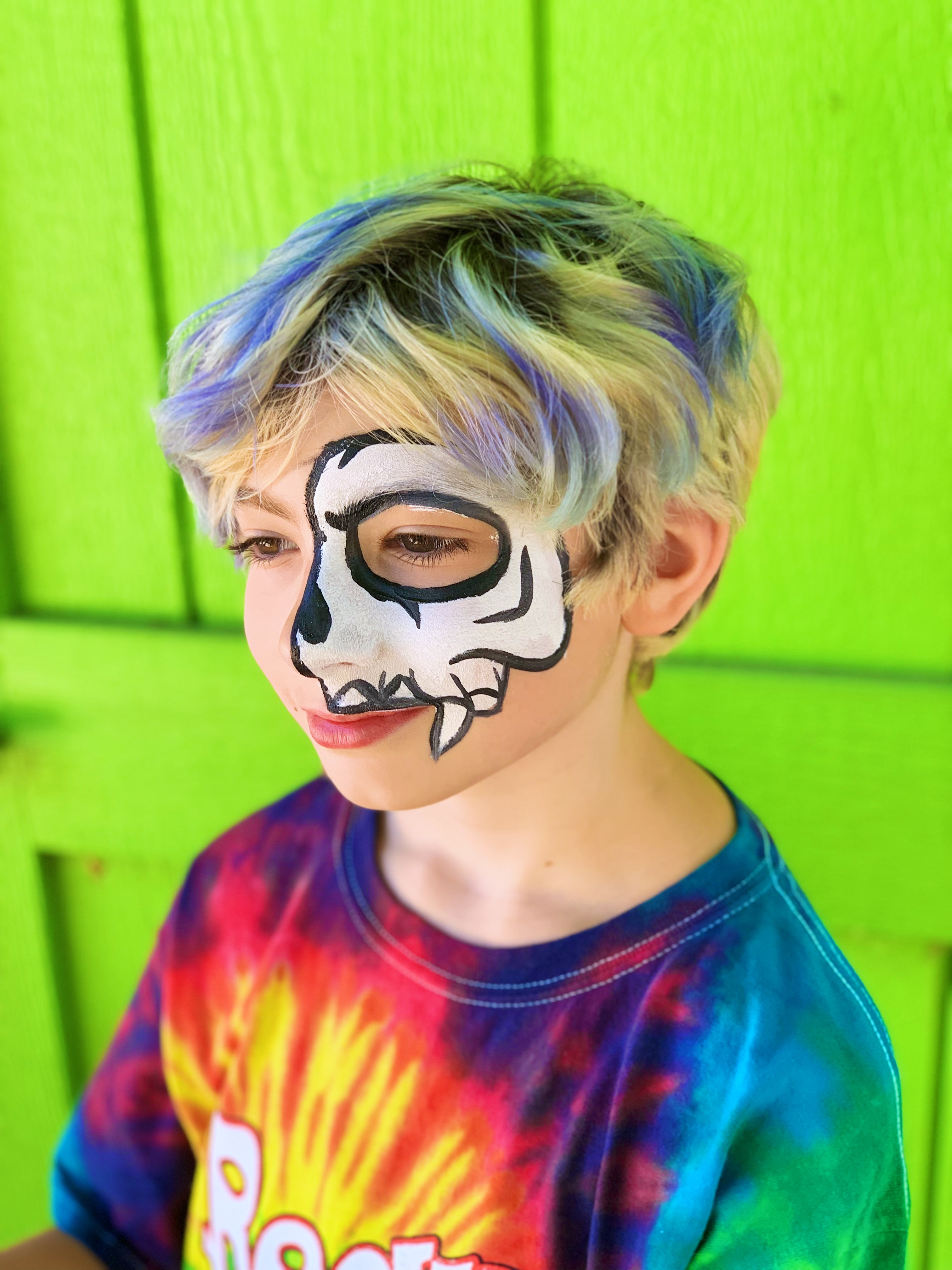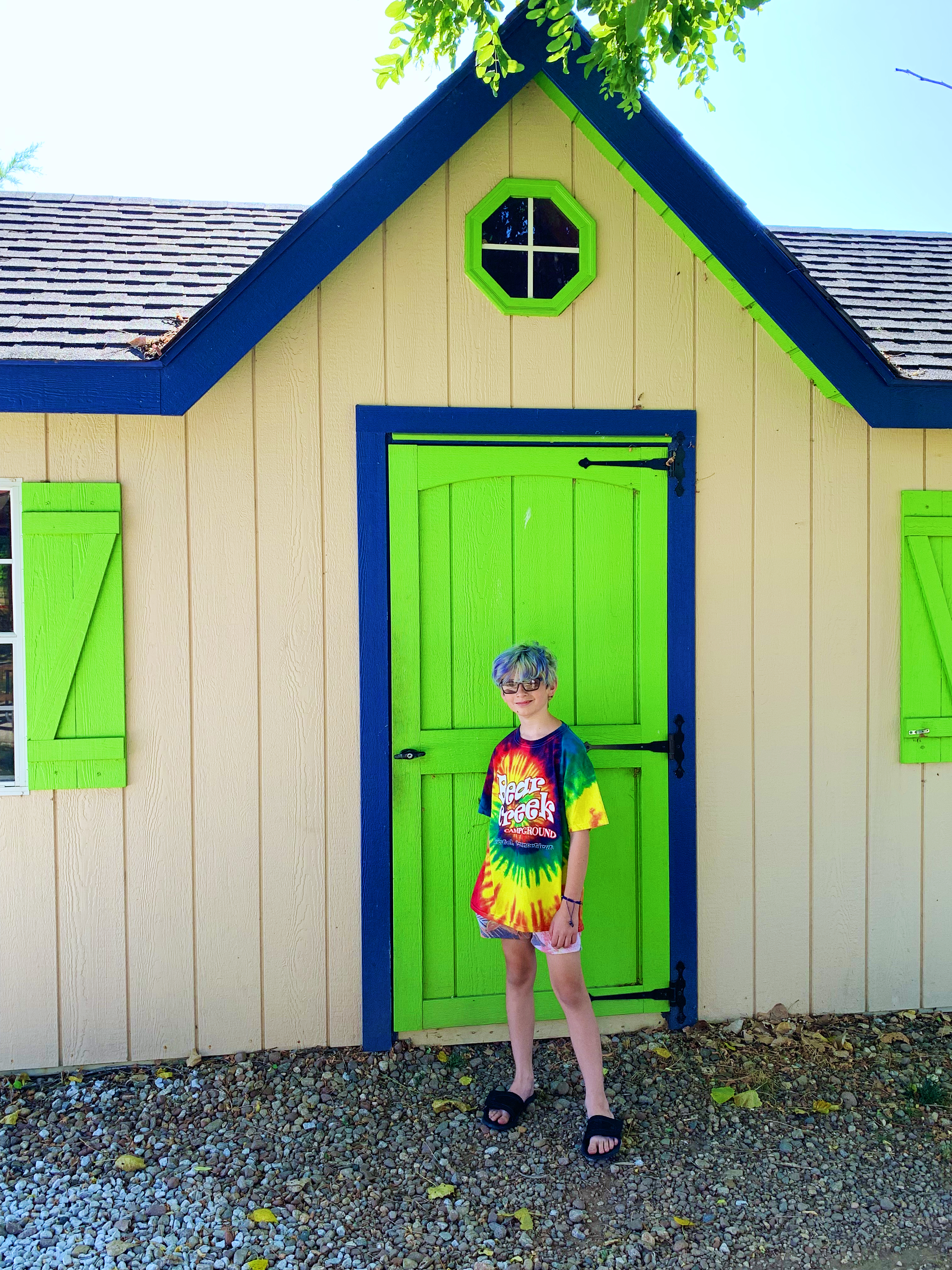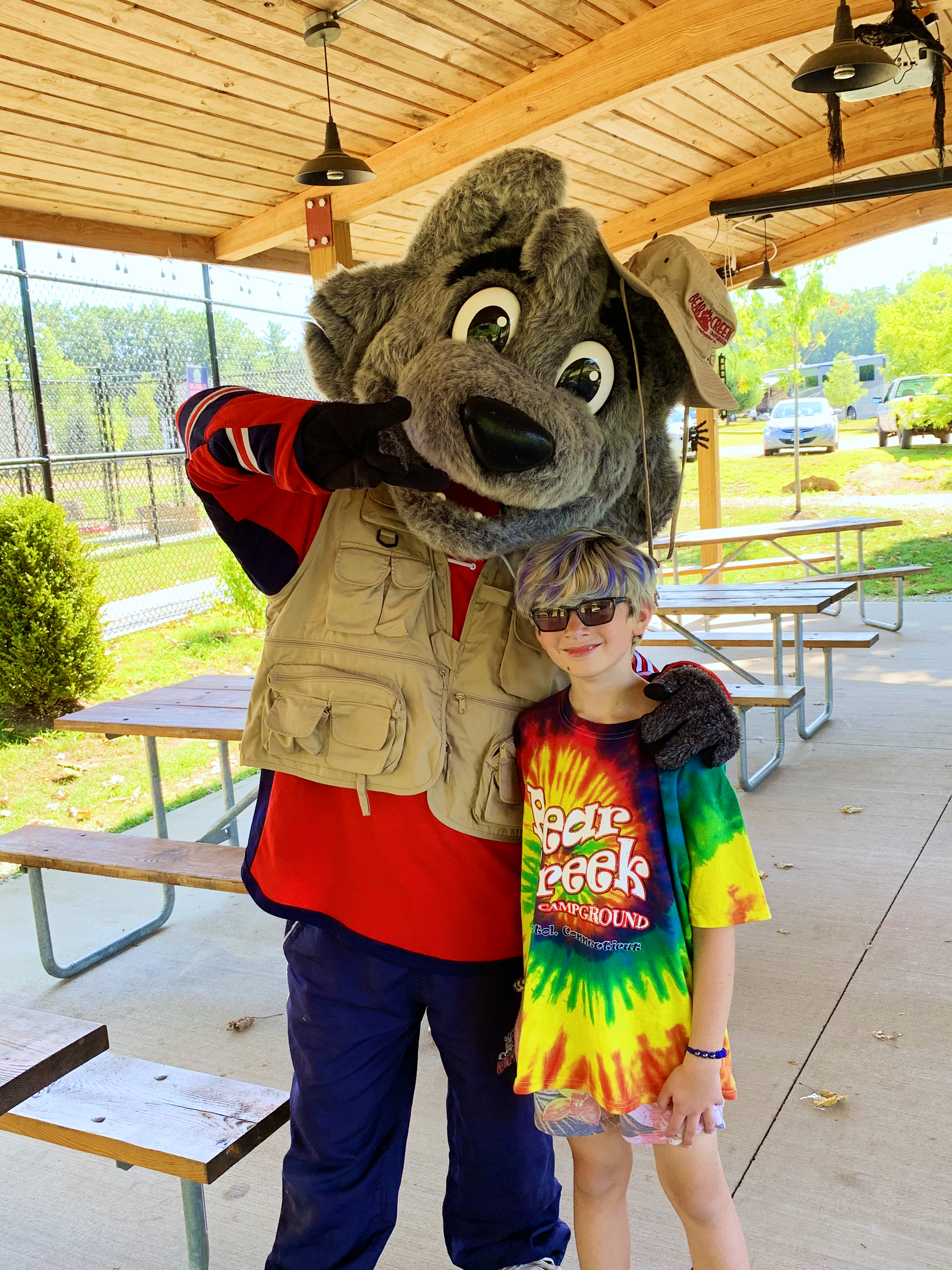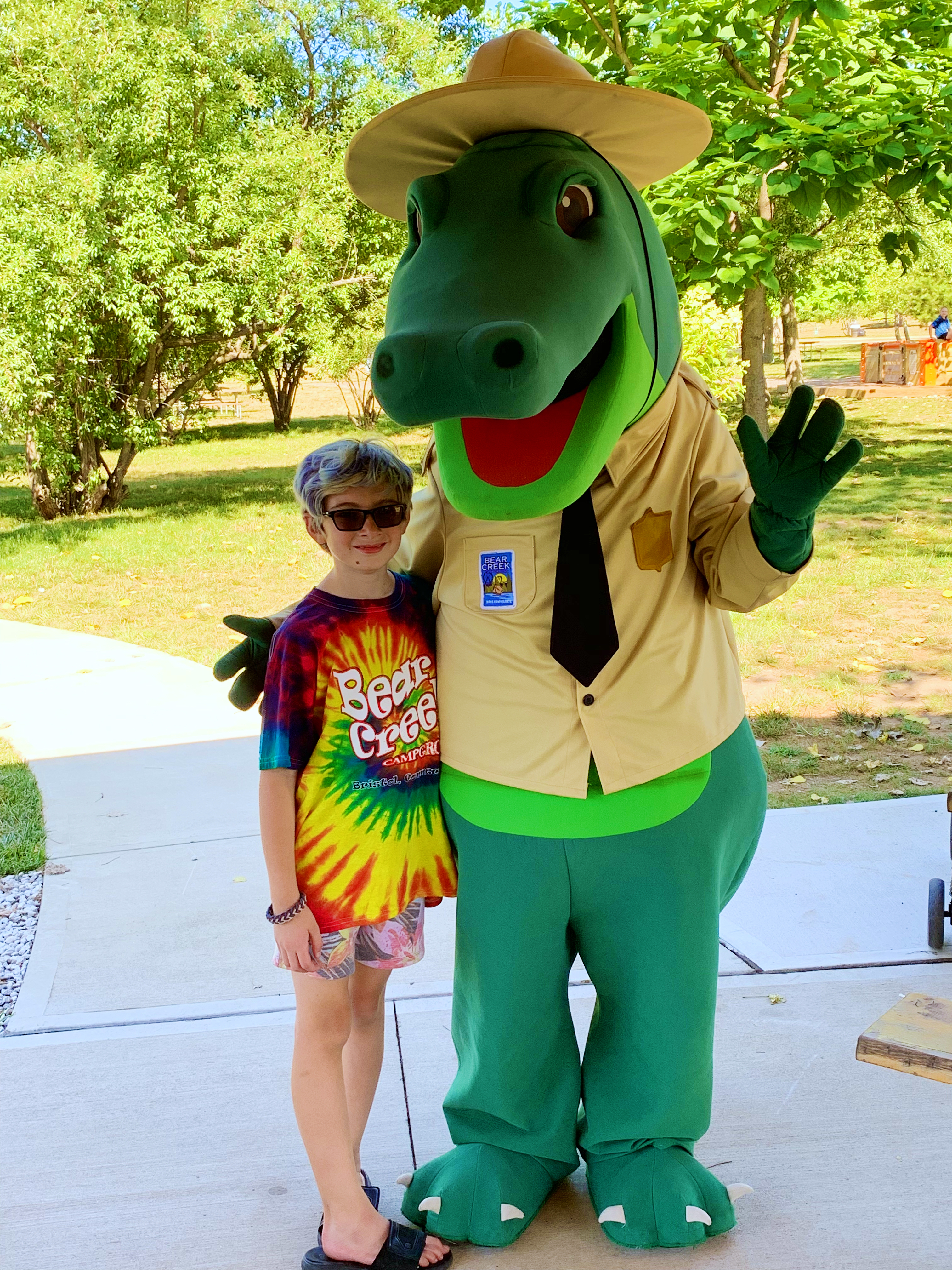 It was time to change into our bathing suits and head over to the park. We had a cabana rented and I couldn't have been more excited to hang out in the wave pool all day!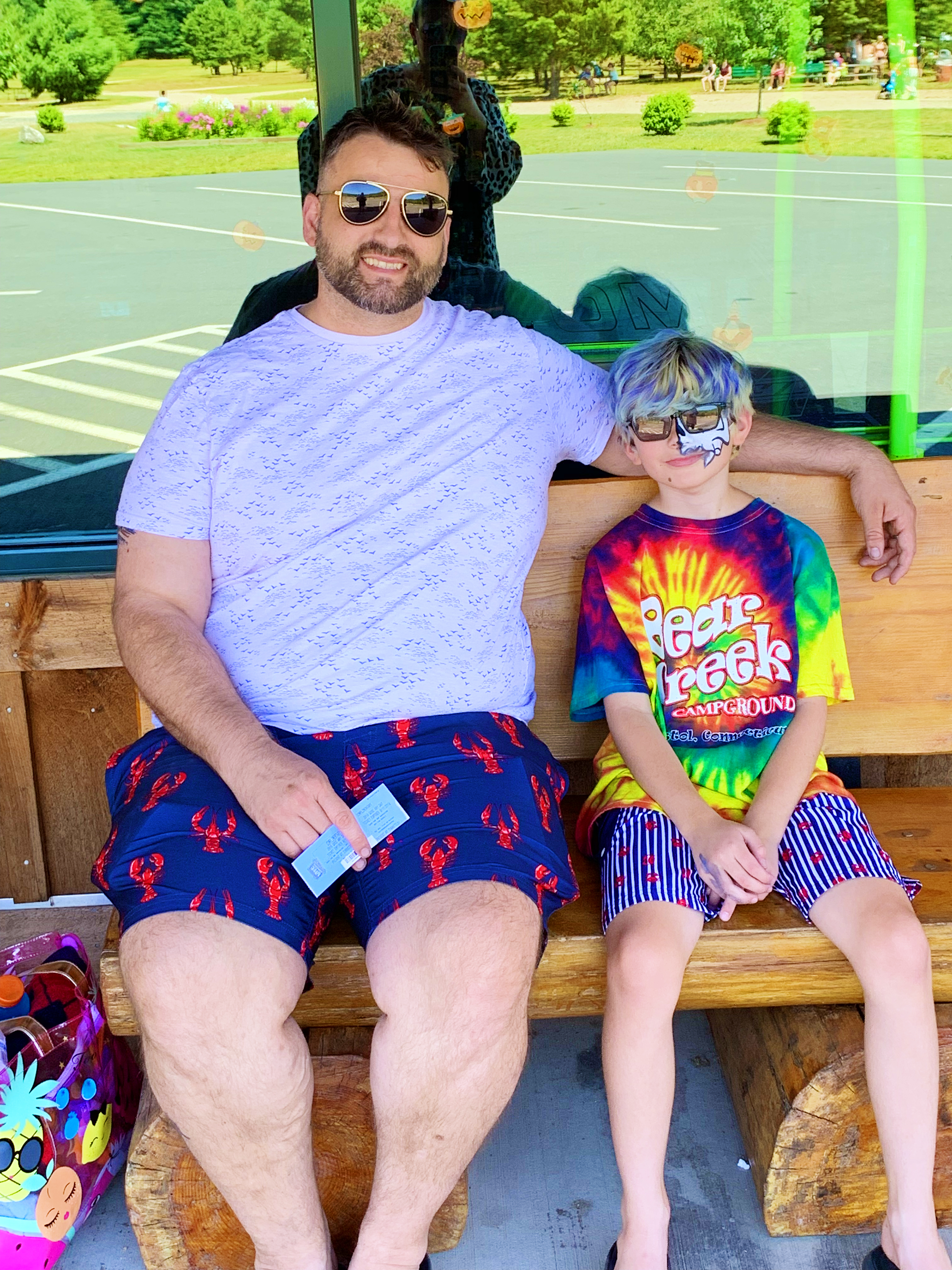 Before we headed over to the cabana, we did stop and do a few rides and then it got WAY too hot so everyone was in agreement the wave pool was where we needed to be ASAP.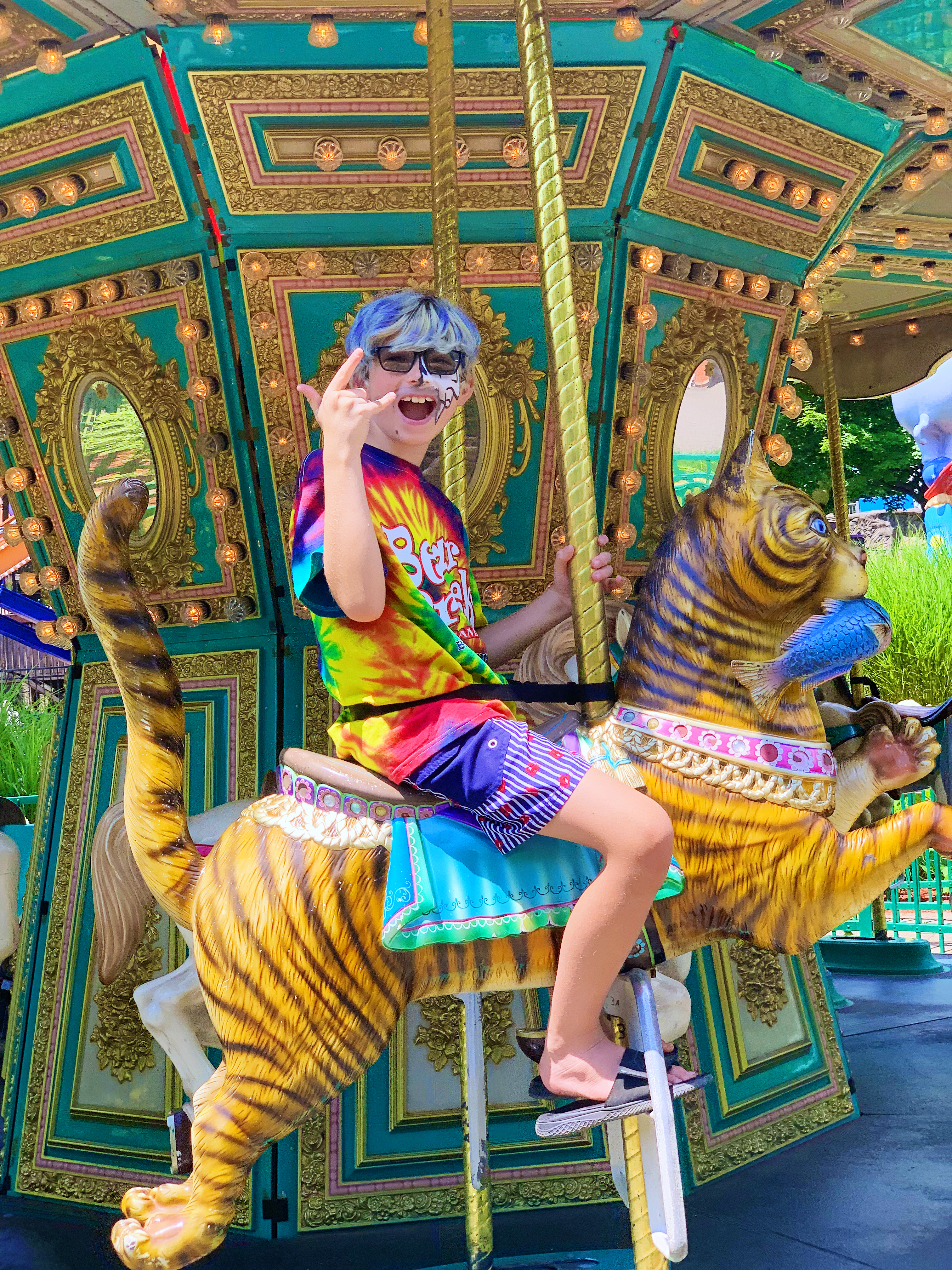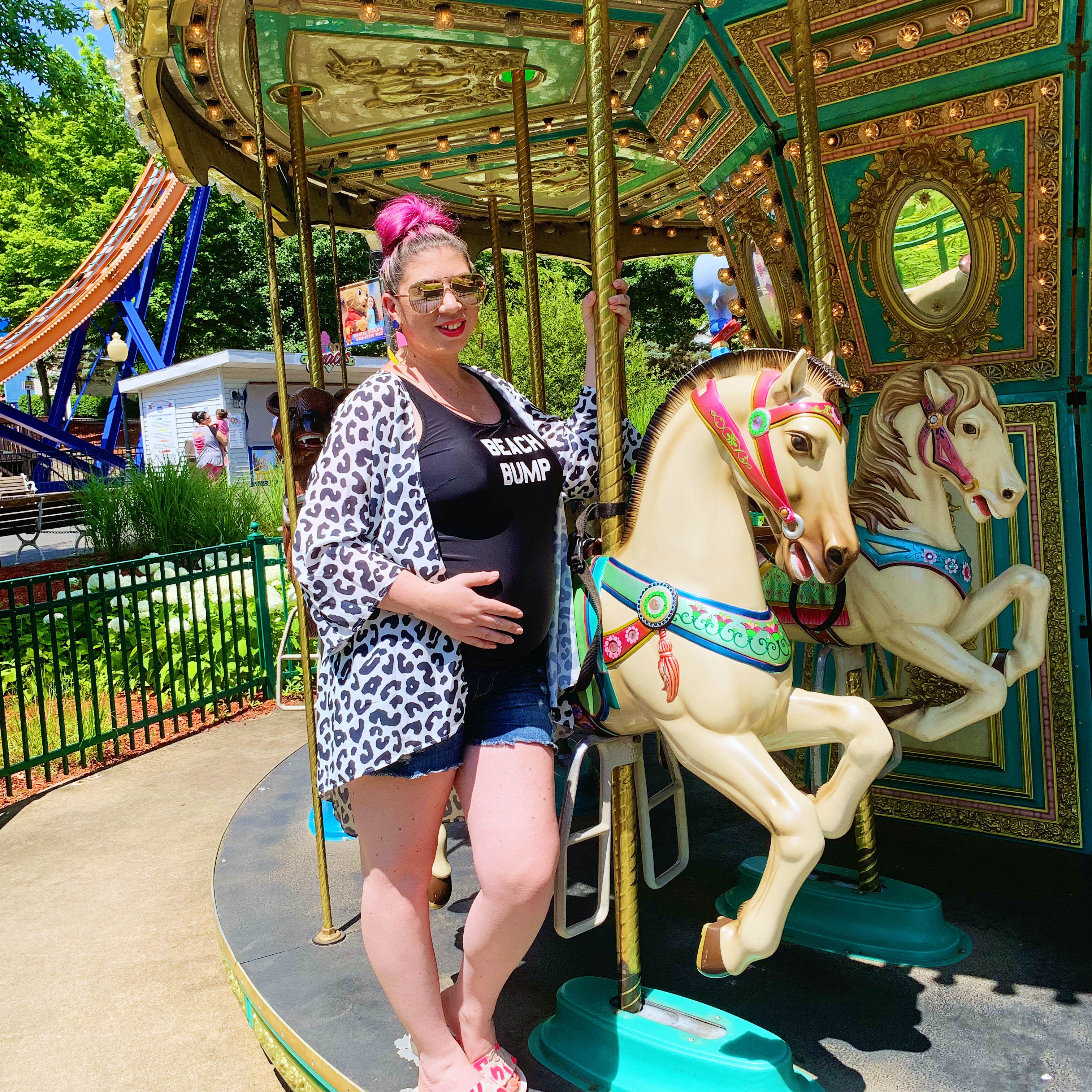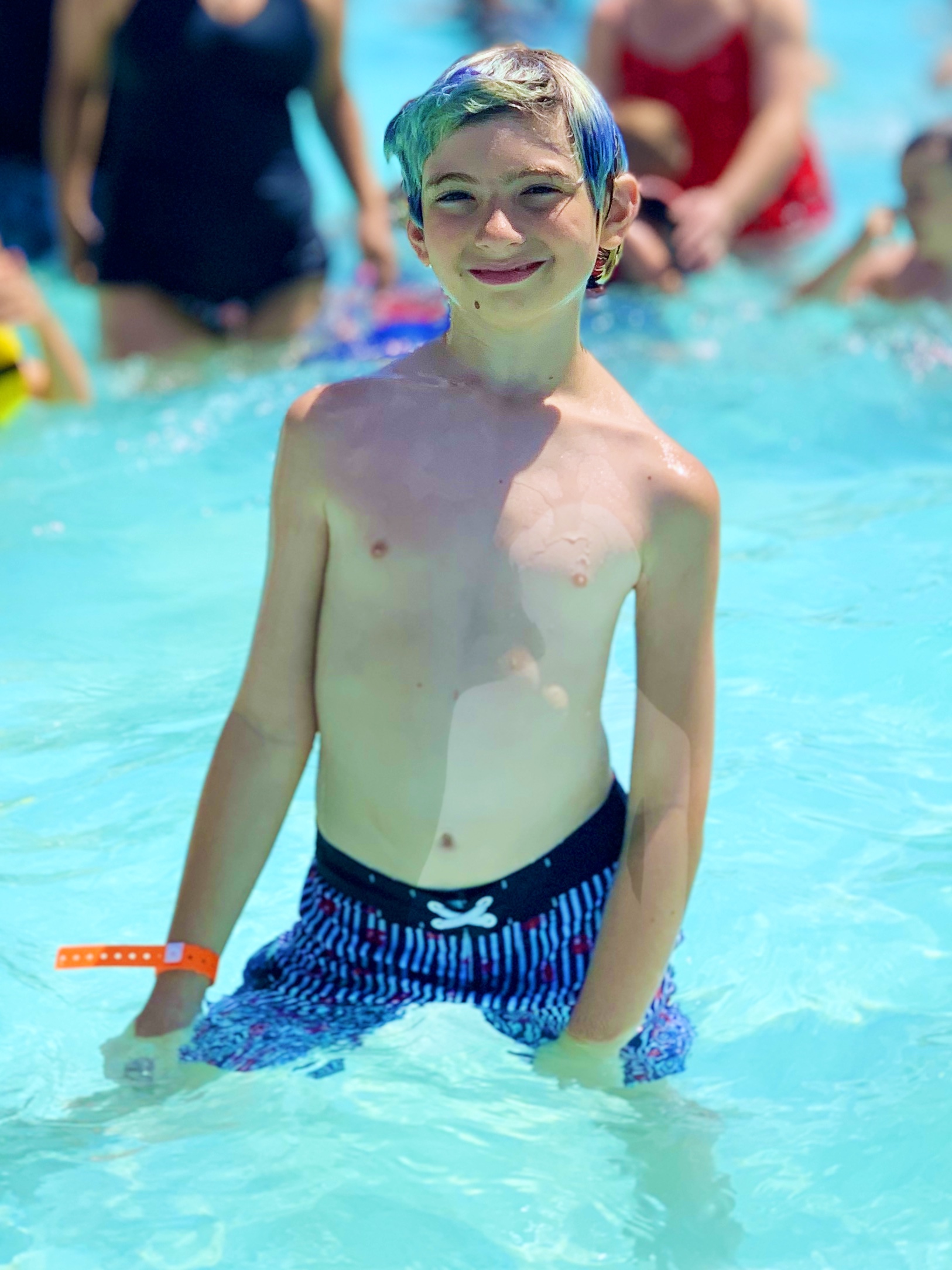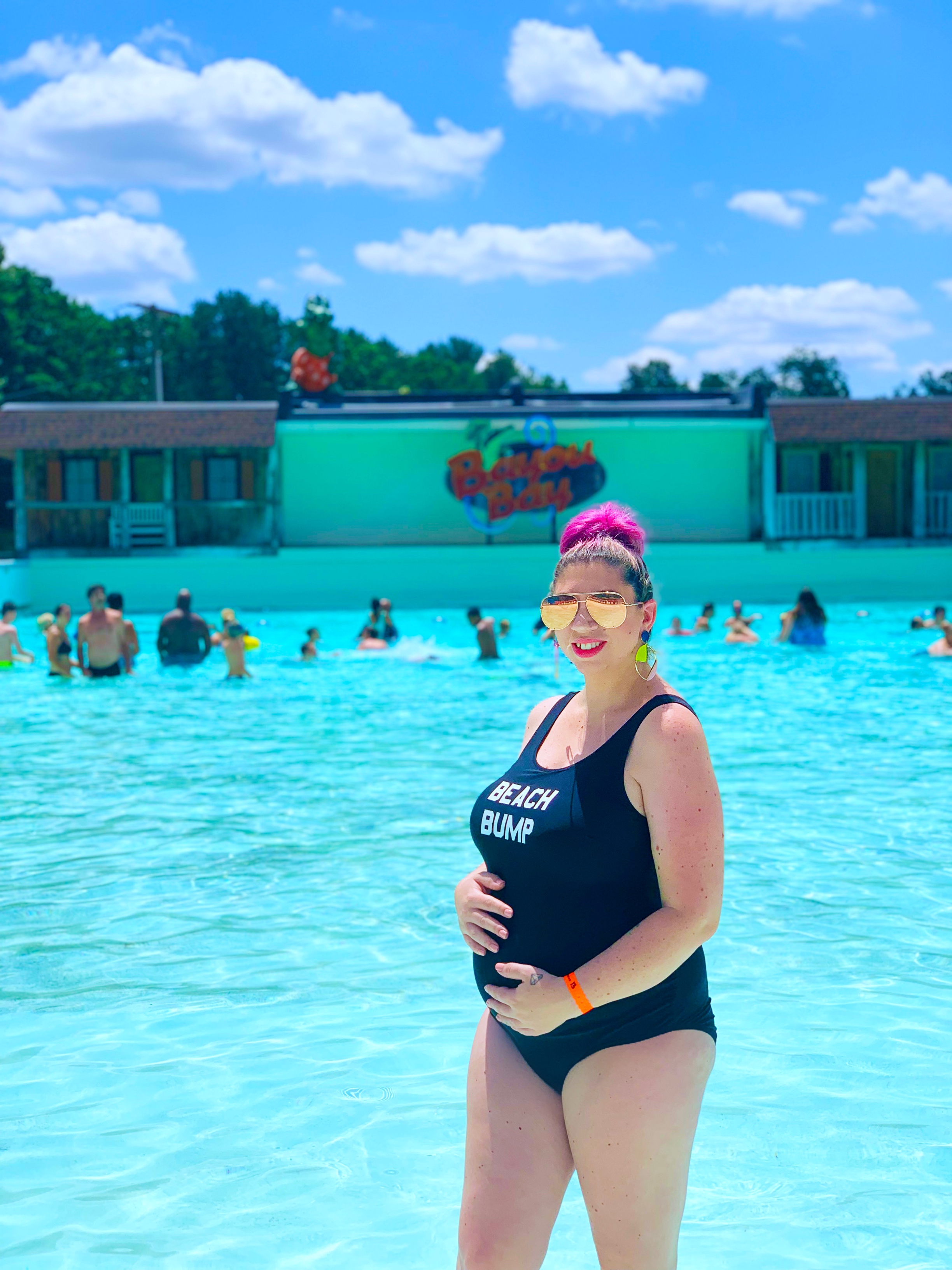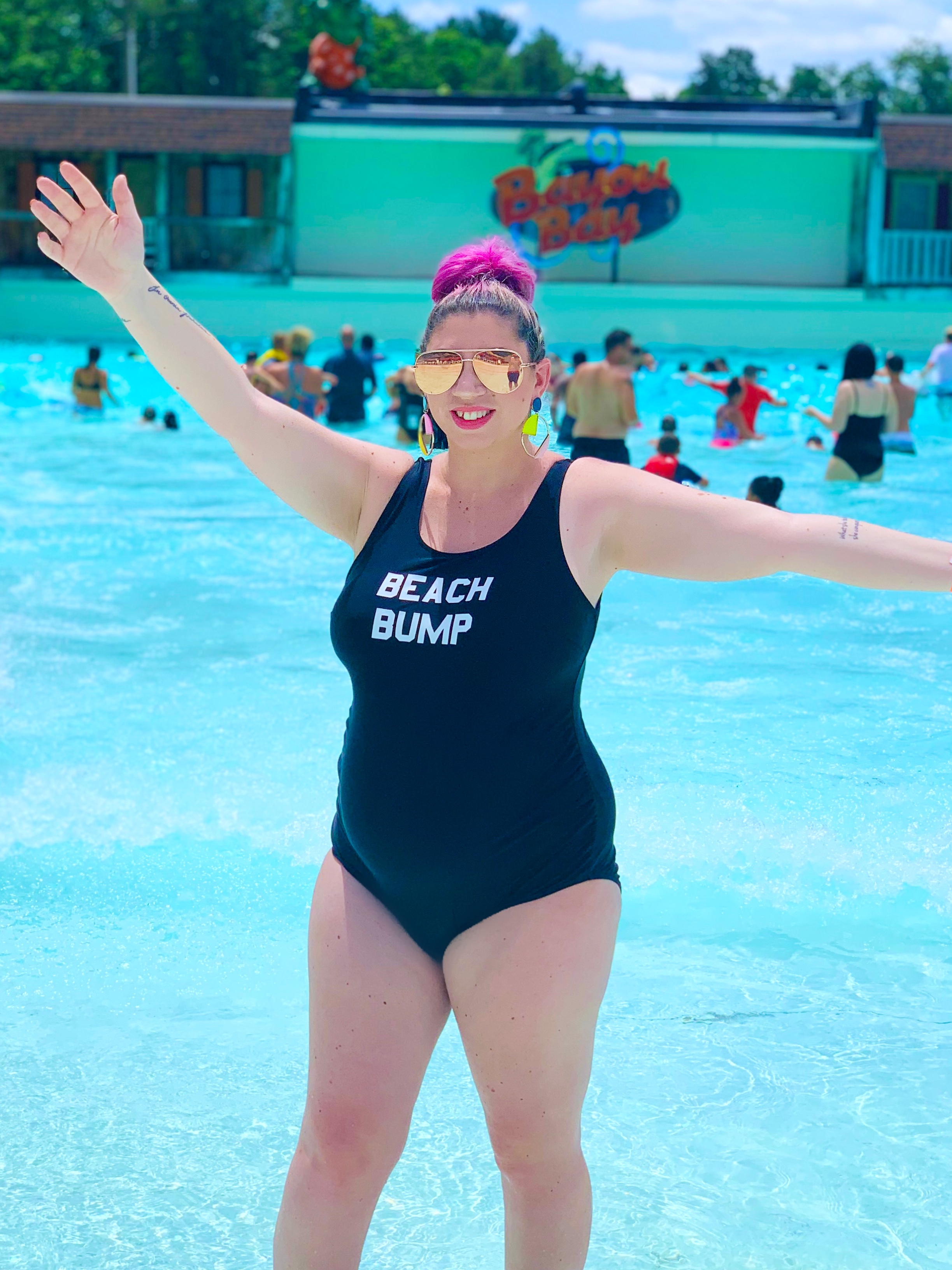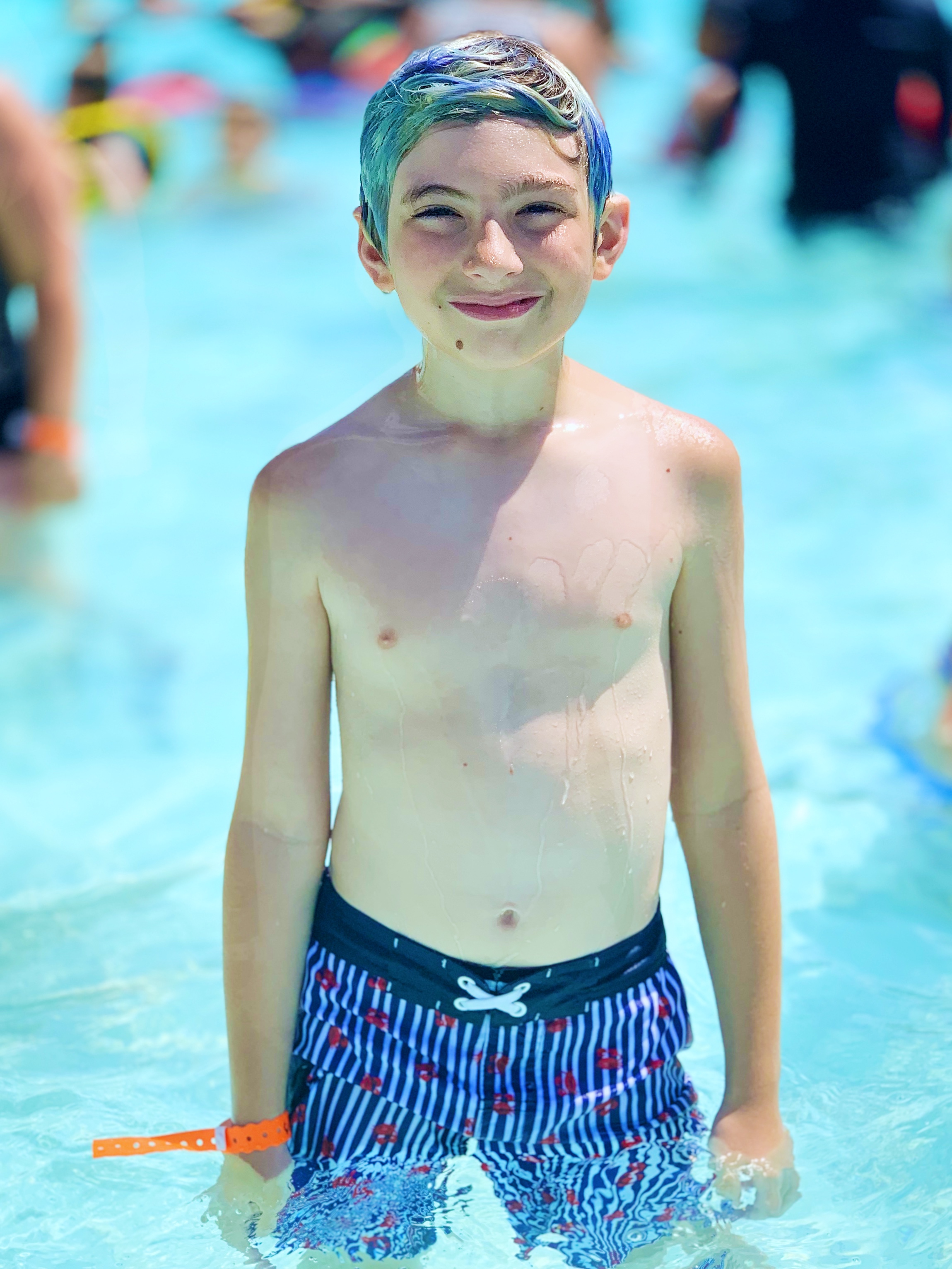 After spending MANY hours at the park, we were all beat and ready to take the tram back to the campground. Rylan wanted to do a few of the Halloween themed activities including Trick or Treating that was being held that night.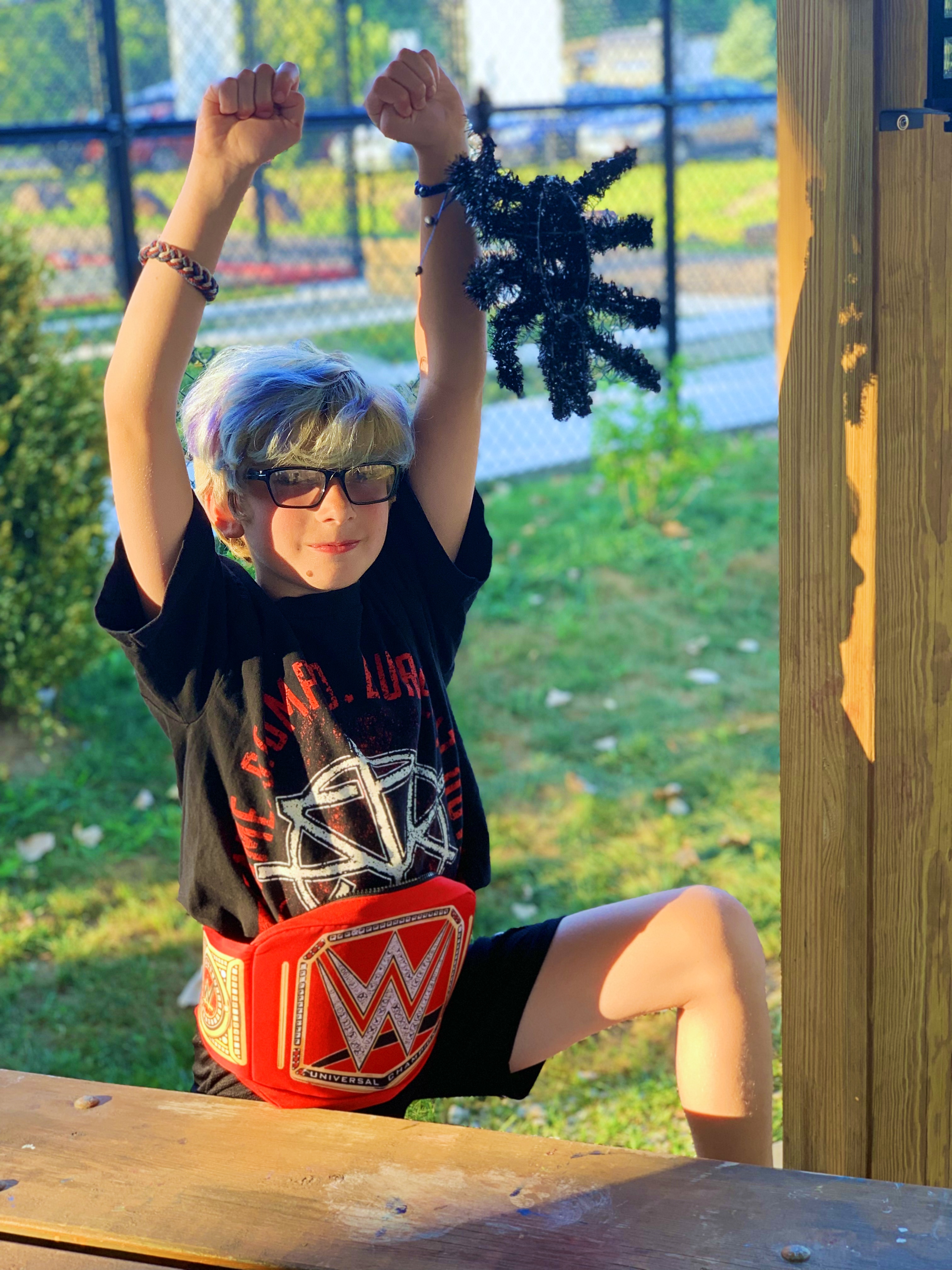 He decided to dress up as Seth Rollins, his favorite WWE wrestler. The trick or treating was actually really awesome. Most of the campsite, cabins & RV's participated and all of the kids went around to each one to collect candy. He definitely ended up with a huge haul by the time it was over.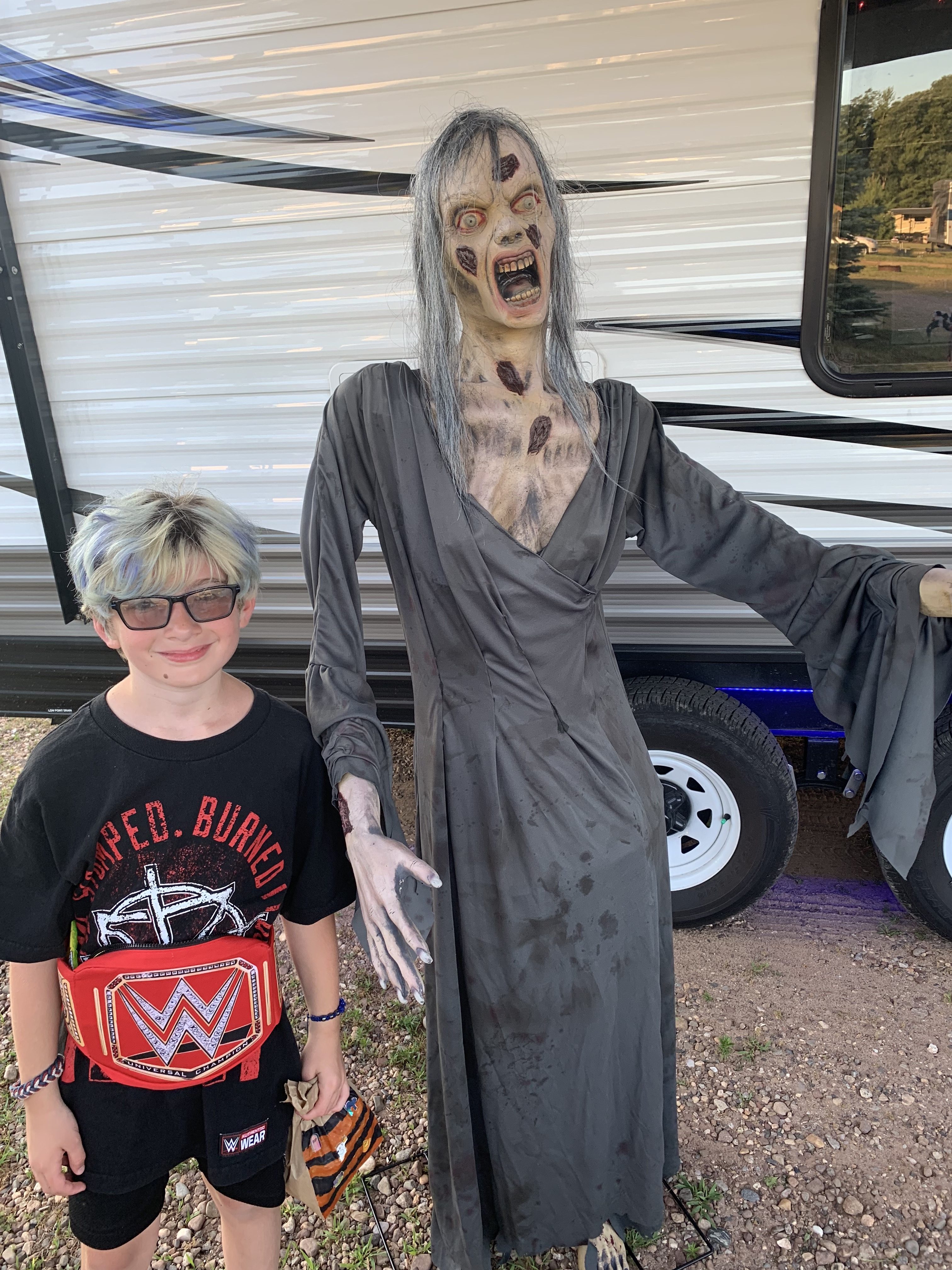 Day 3
It was checkout day and we were all SO sad and bummed to be leaving. We had such an amazing time and created some incredible memories that will for sure last a lifetime. I can't thank the staff & team at Bear Creek & Lake Compounce enough for providing us with this experience for Rylan's birthday. The entire trip was more than perfect and Rylan has already decided he wants to do it again next year -This time with Baby S in tow! It was the perfect Summer activity and we can't wait to see what 2020 has in store!
You can find out more about Bear Creek Campground, what they have to offer and pricing HERE