This post is sponsored by BabbleBoxx.com.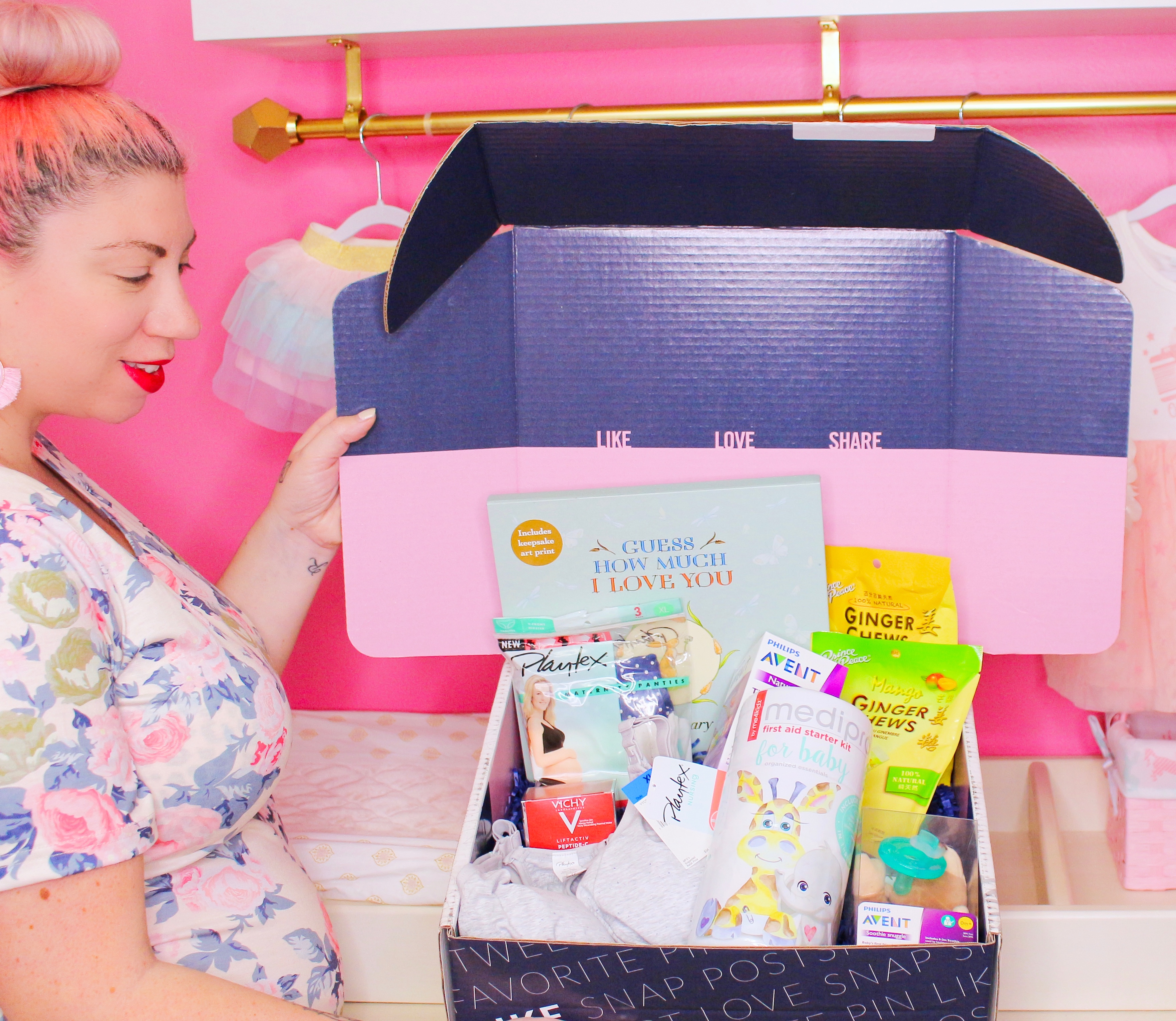 This pregnancy has sure been a whirlwind. It has been way different than the first time around – more morning sickness, skin changes and so much more in between. I've partnered with Babbleboxx to share some of the best new mom & baby items to help all of you new & expecting mommas out there get the TLC you deserve!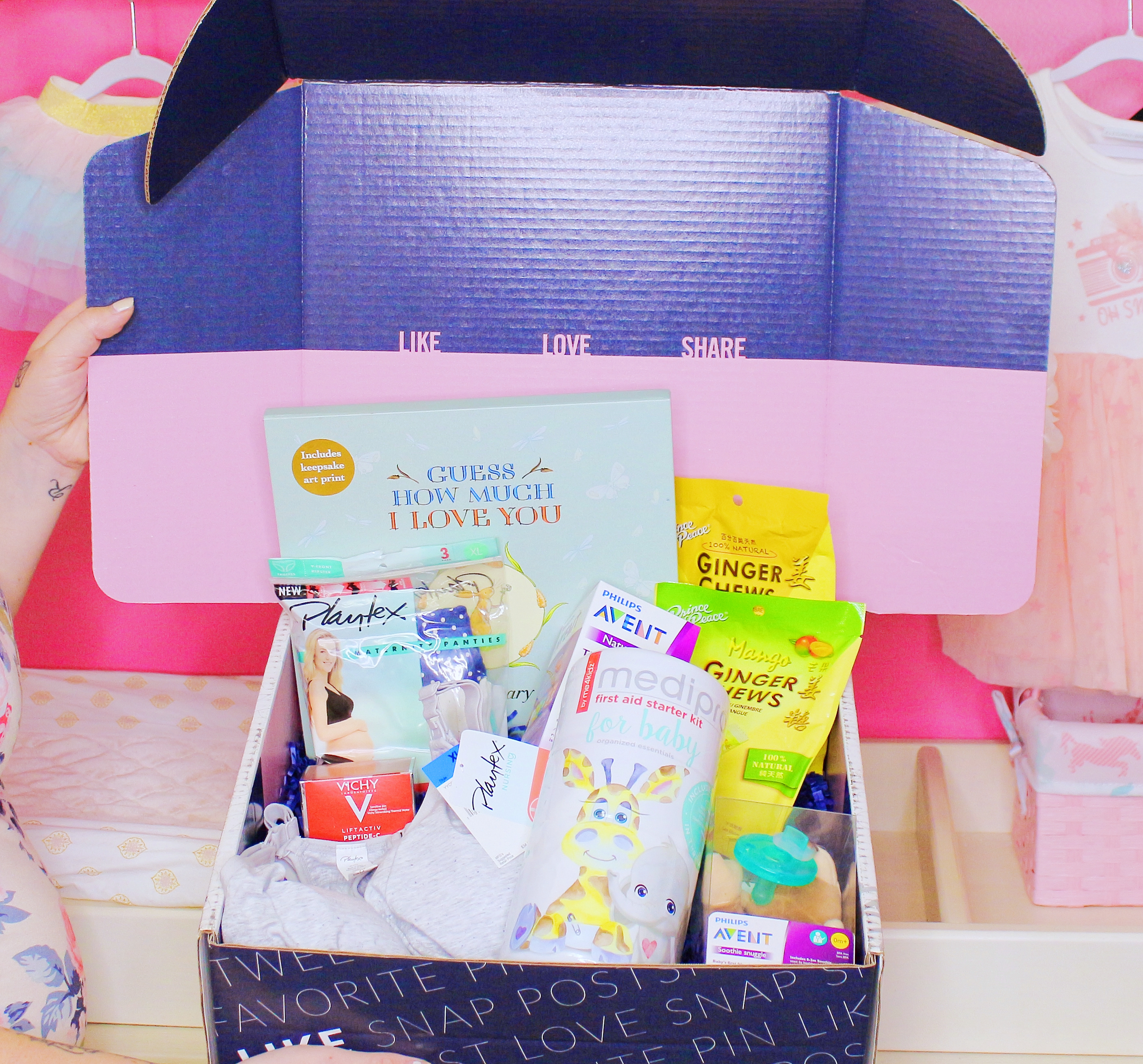 Best Products For Moms:
Ginger Chews from Prince of Peace
The nausea is SO real this time around. When I was pregnant with Rylan, I had absolutely zero morning sickness. The Ginger Chews from Prince of Peace are great for supporting digestion and bringing comfort to the stomach. I love that they are individually wrapped so I can throw a bunch in my purse for whenever I'm on the go and need a little relief. They also come in mango!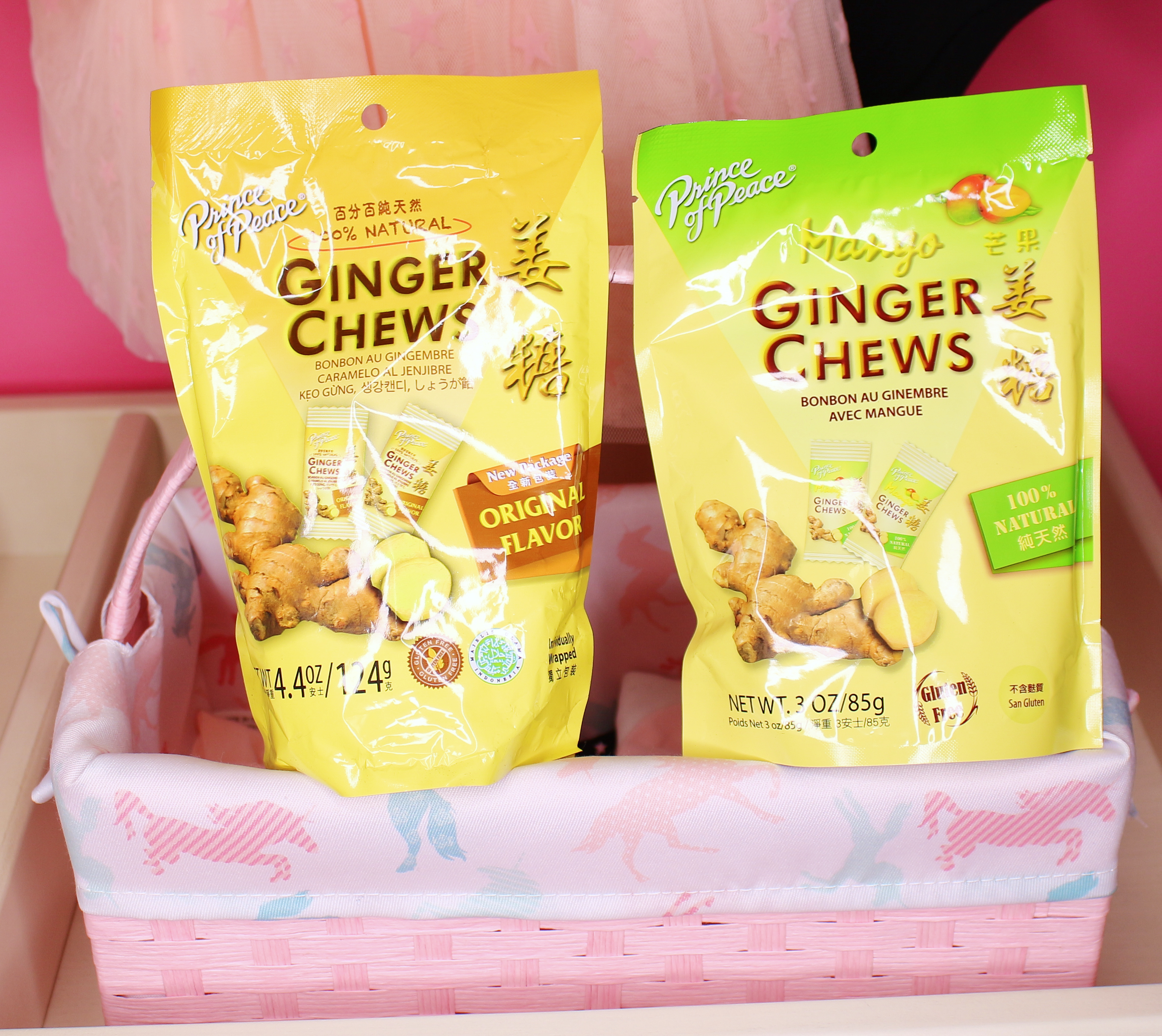 Anti-Aging Moisturizer from Vichy
Give me ALL the moisturizer please! My skin has gone insane with baby #2. They say when you're having a girl she takes away your beauty and I 100% stand by that right now haha! The LiftActiv Peptide-C from Vichy is an advanced anti-aging moisturizer to help correct
multiple signs of aging including wrinkles, dull skin, loss of contour definition and loss of firmness. This angi-aging moisturizer is formulated with natural origin ingredients like Plant-Based Phyto Peptides (which serve as the building blocks for collagen and are essential to the skin's structure and function), Vitamin C (to brighten and firm skin) and Vichy Mineralizing Water (rich in 15 minerals to strengthen the skin barrier and protect against everyday aggressors) I've been using it at night since I received and I can definitely see a difference in my skin. Thank you Vichy for making this momma not look like such a zombie!
Use code Babble19 for 10% off + Free Shipping now through 9/30/19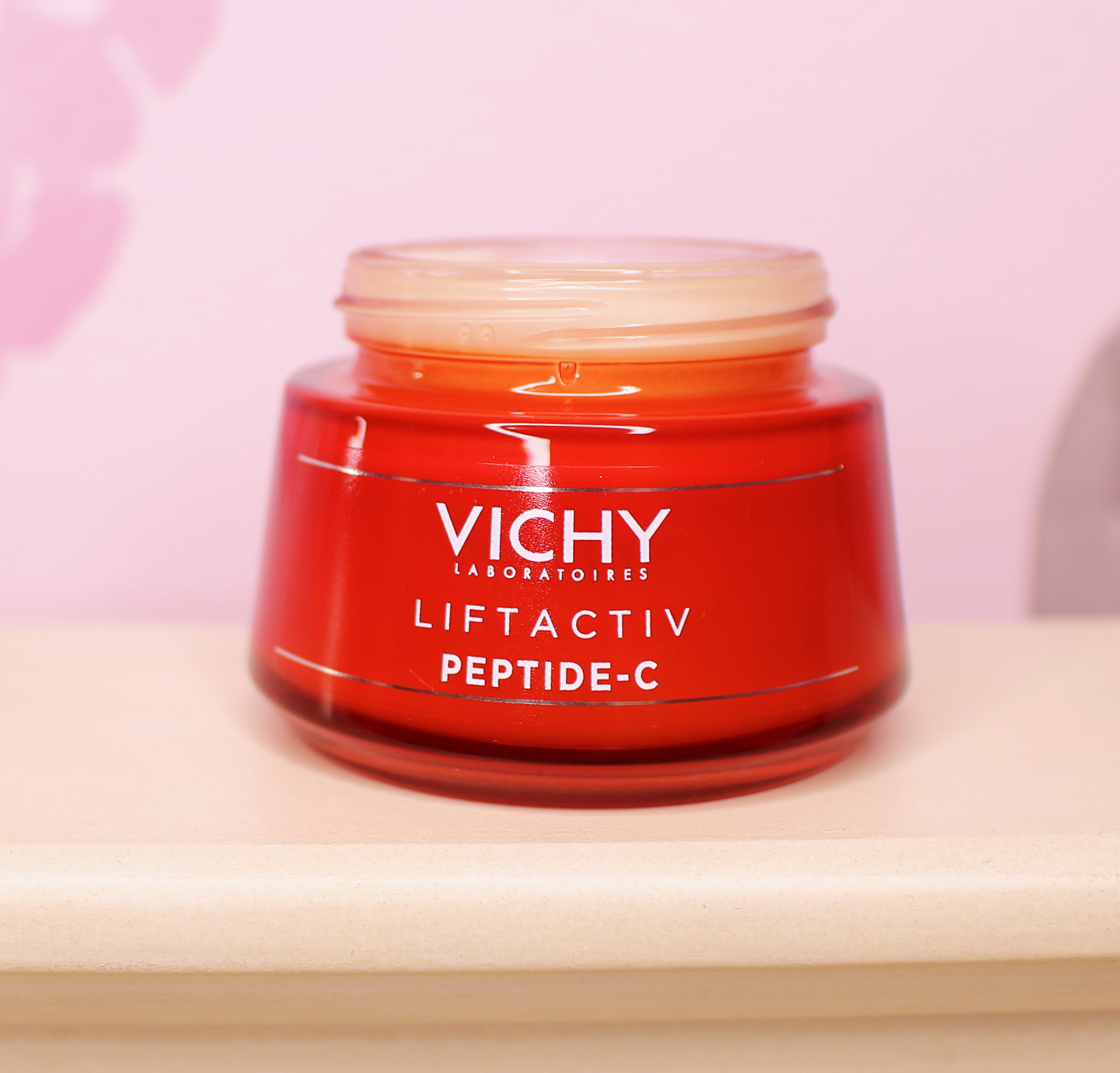 Playtex Nursing Bras & Maternity Panties from Hanes
I am all about comfort these days so when I saw this nursing bra & panties from Hanes, I was so thrilled. Finding a nursing bra & maternity underwear when you're pregnant isn't the easiest task – especially finding ones that are comfortable. Thanks to Hanes, they have made my life so much easier.  First of all, the tag free panties fit so comfortably under the belly and give you ALL the coverage you need. They are ultra-soft and come in fun colors & prints.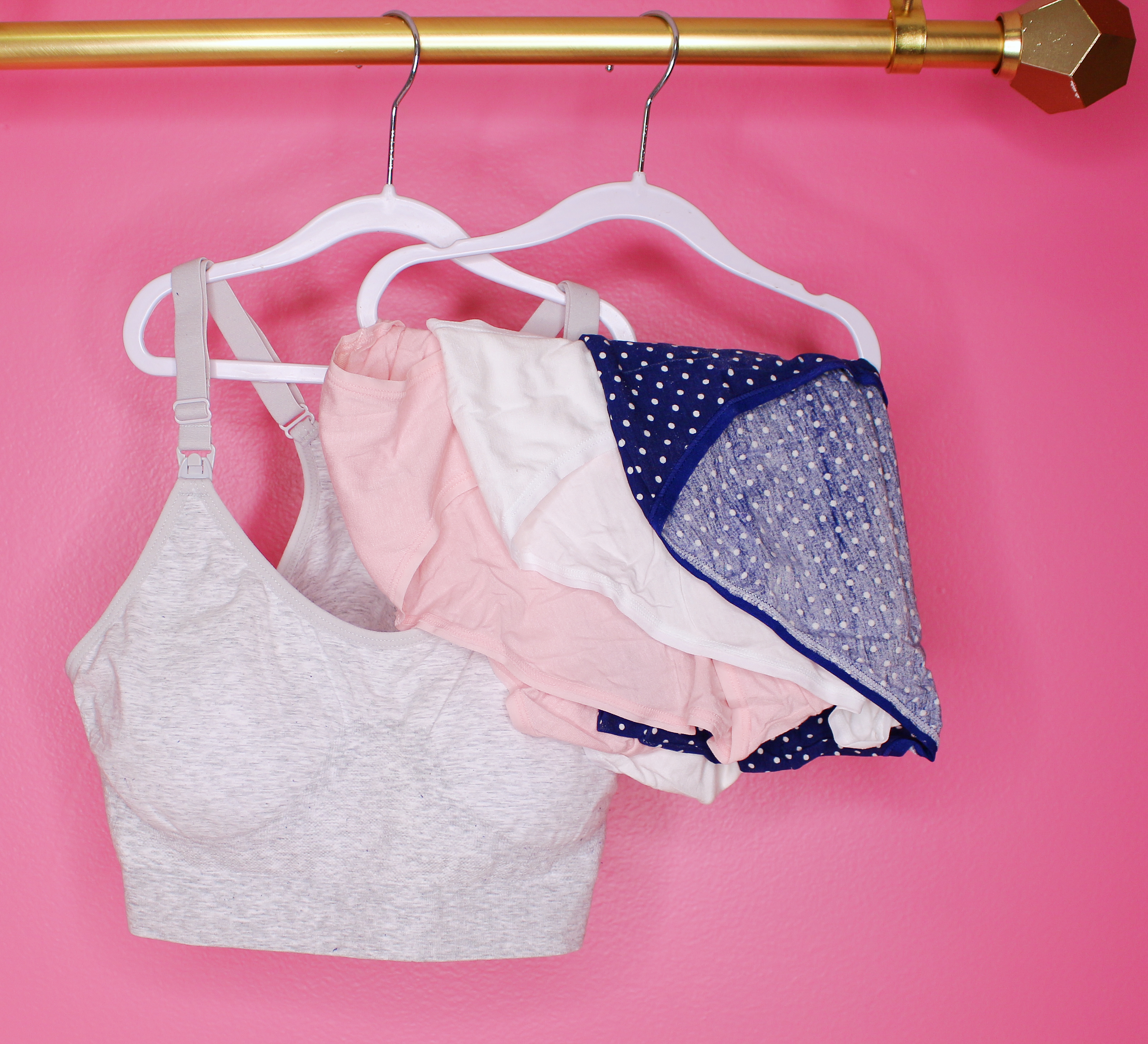 The nursing bra flexes to fit as your size changes from pregnancy to nursing. I also love the racerback style – it's super comfortable to wear all day.
You can find both the nursing bra and maternity panties at Kohls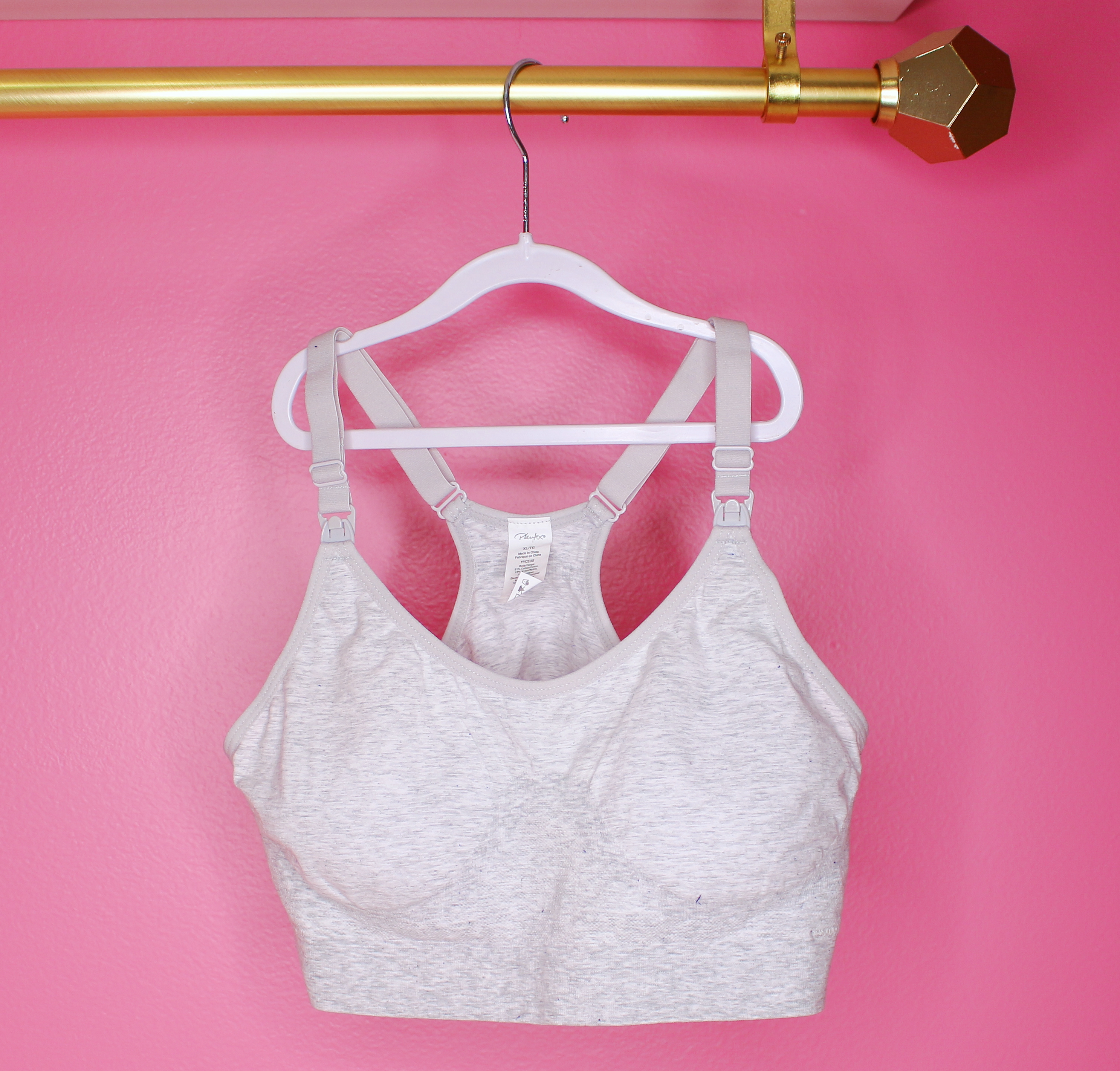 Best Products For Babies:
Guess How Much I Love You 25th Anniversary Book from Candlewick Press
This book is one of my favorites and I was so excited to see the 25th Anniversary copy in my Babbleboxx. Guess How Much I Love You is such a family classic that highlights the bond between a parent and a child. Selling 43 million copies worldwide, it is one of the world's best-loved picture books. For their 25th Anniversary, they included a gorgeous slip cased edition that would make an incredible gift or addition to your babies nursery. Rylan can't wait to read this story to Baby S in November!
Use code CANDLEWICK at checkout on candlewick.com for 25% your book order (US Purchases Only)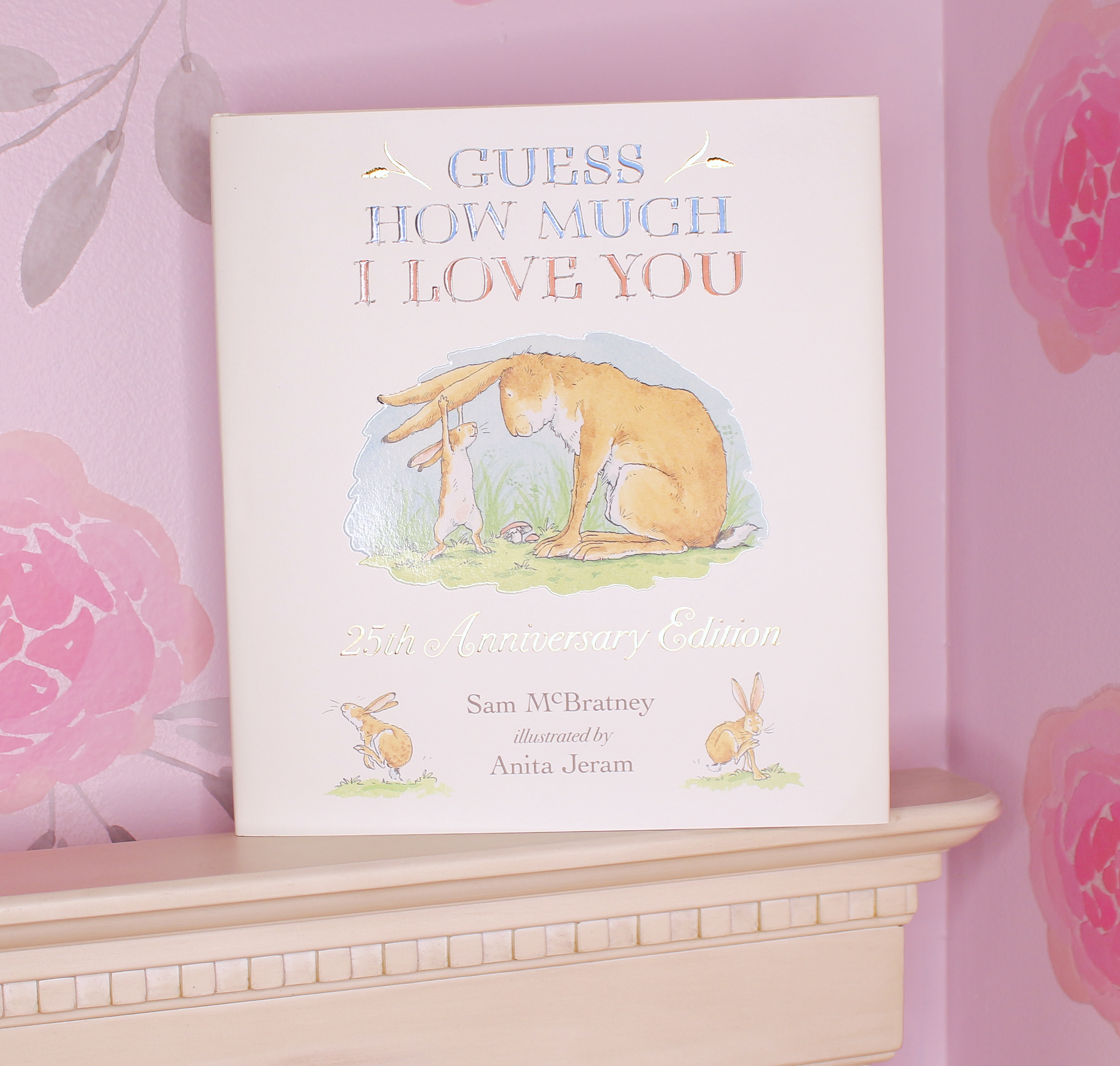 Soothie Snuggle & 9oz Natural Bottle from Phillips Avent
I used Phillips Avent bottles for Rylan and he loved them, so I plan on trying to use them again for Baby S. The Philips Avent Natural bottle is designed for moms who are looking to combine breast and bottle feeding. The Air flex valve is designed to reduce feeding issues such as colic and the breast-shaped nipple encourages a natural latch which makes for a smooth transition from breast to bottle for both mom and baby.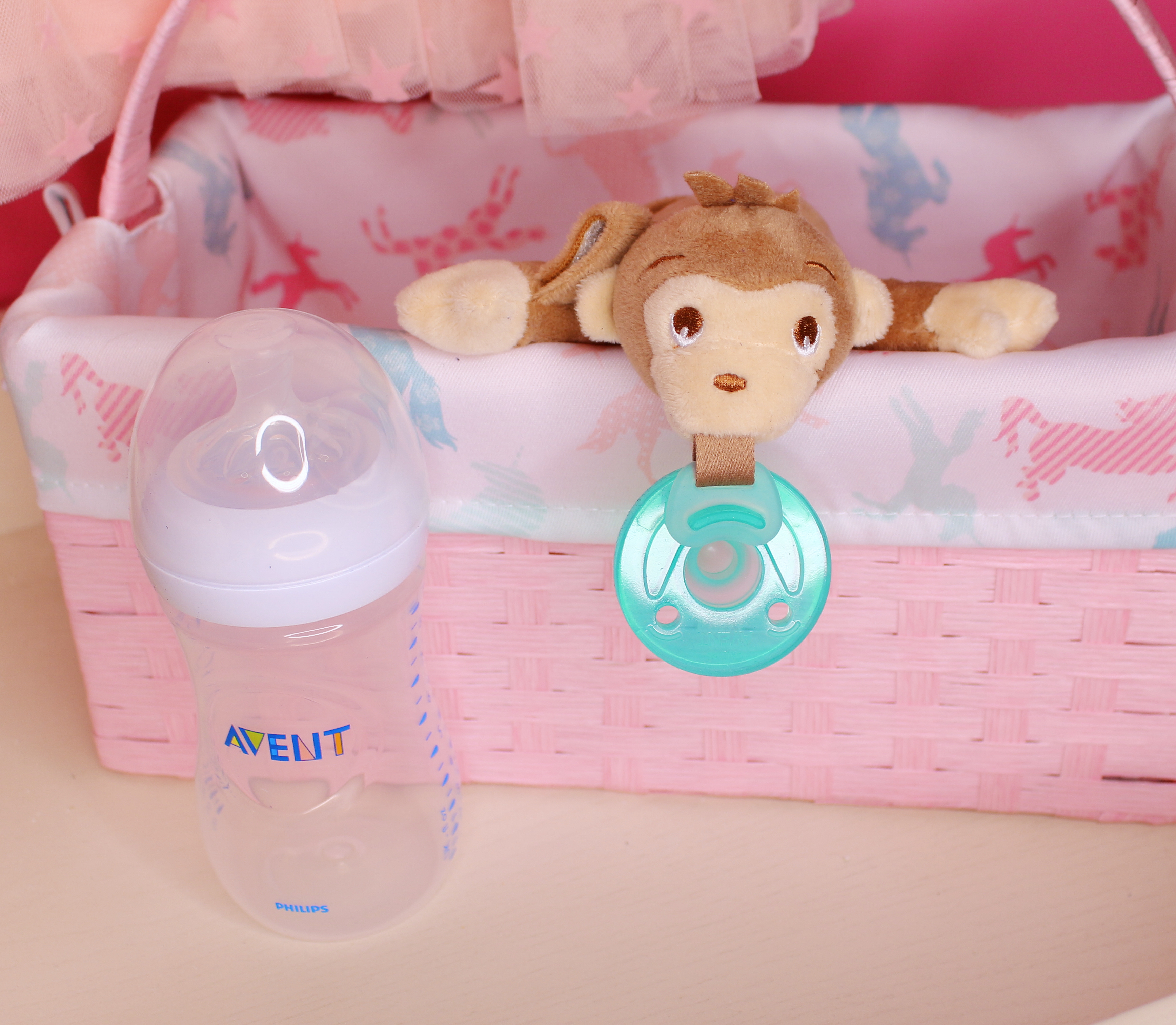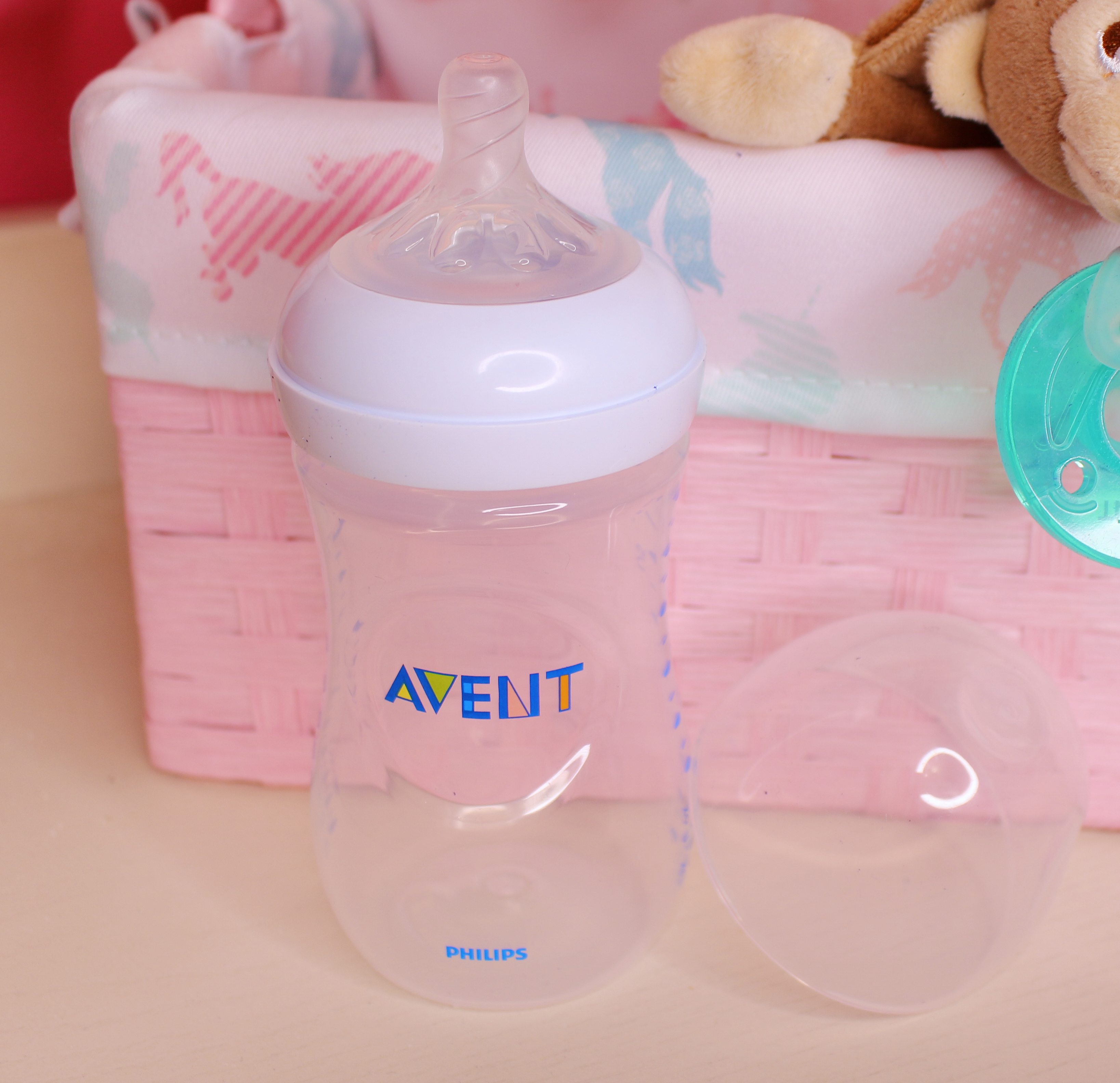 Is this not the cutest pacifier you have ever seen?! The Soothie Snuggle from Phillips Avent combines a plush toy with the same soothie your baby receives in the hospital. It's soft, lightweight and detachable to make cleaning a breeze. I am so excited to pack this in my hospital bag!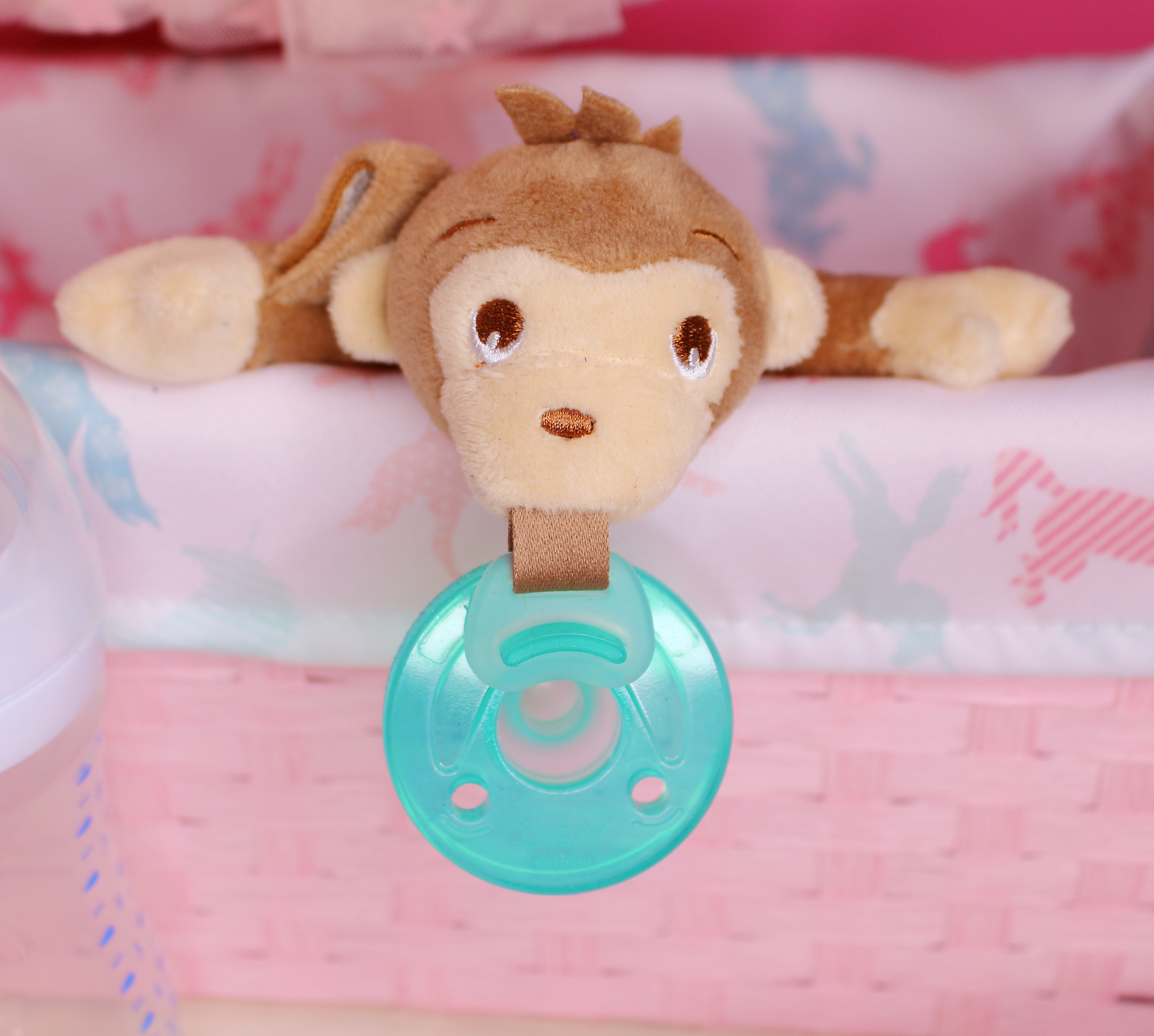 Medipro Baby First Aid Pod from Me4Kidz
You already know how I feel about Me4Kidz products. We have several of their first aid kits and I am so thankful to have one dedicated just for Baby! I love that the pod comes apart so I can organize and separate just what I need for the diaper bag.  I highly recommend picking one (or several) of these up – They have everything you could possibly need from diaper trash sacks, hand sanitizer and tush wipes for all those on-the-go diaper changes.
Use code Babble2019 for 25% off now through 12/31/19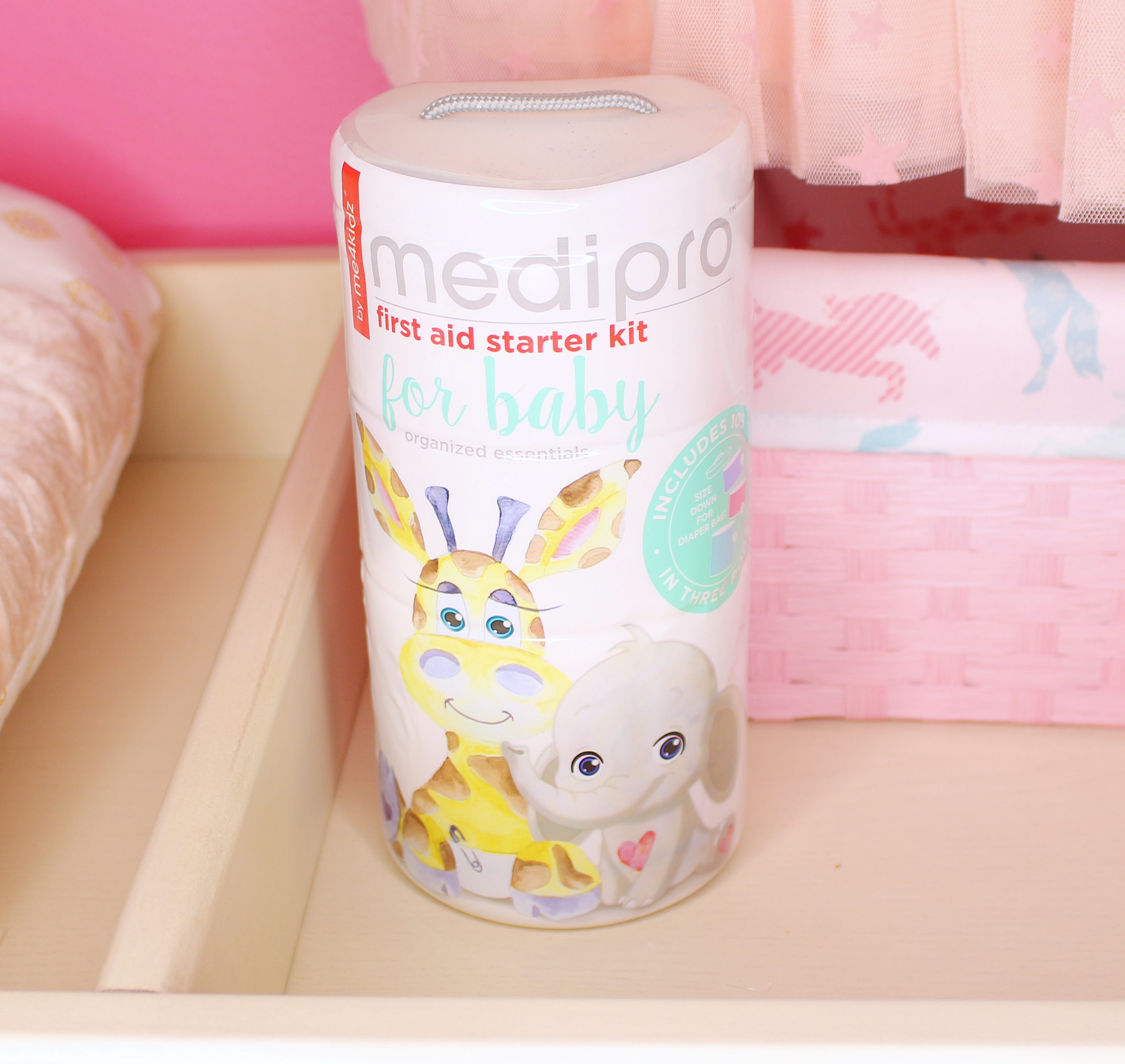 What are some of your favorite products for new moms & babies? Will you be using any of the ones mentioned?