This post is sponsored by Mirum, but opinions expressed are my own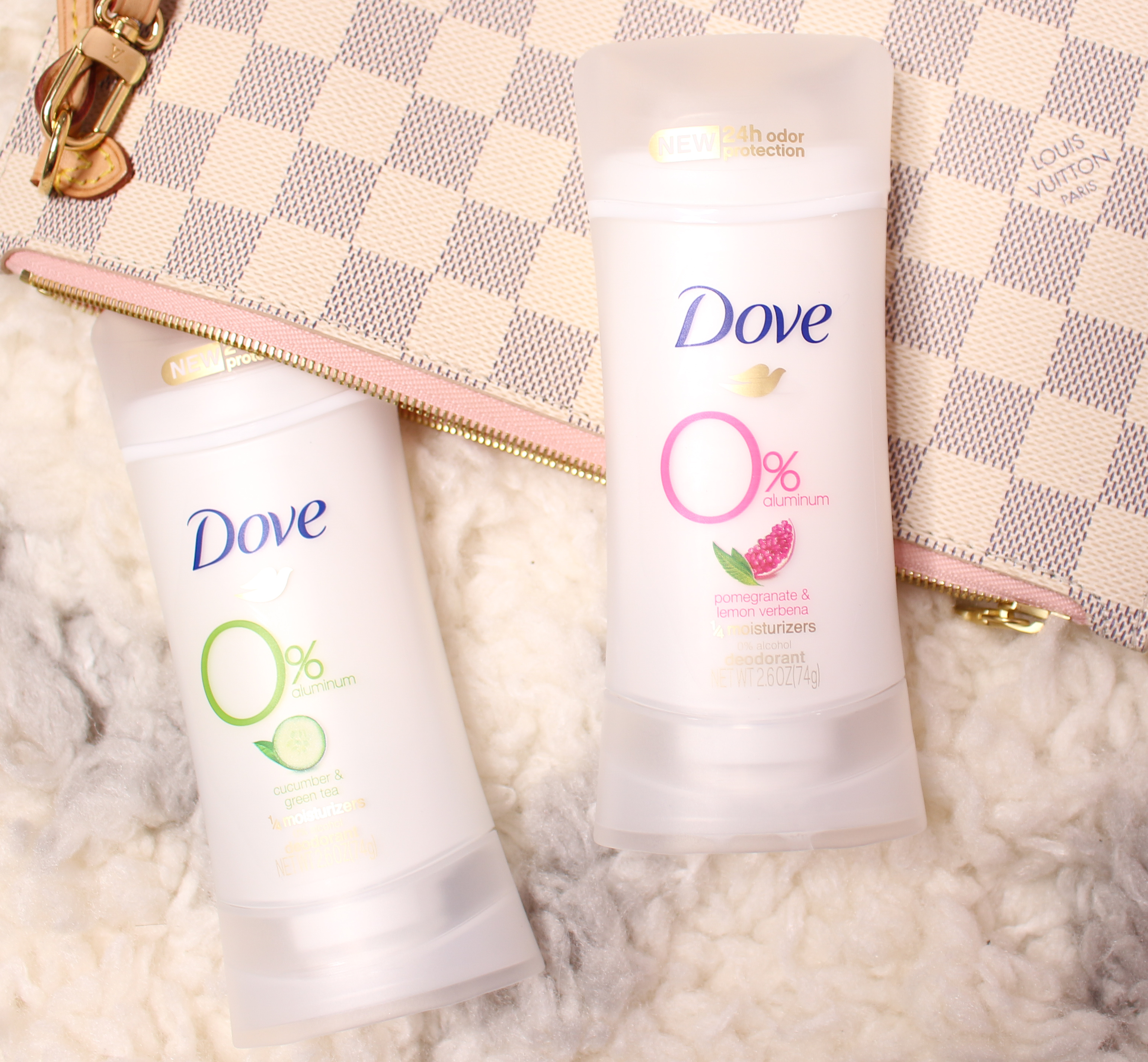 Summer is here and there is no better time than to refresh your hygiene routine. Ever since becoming pregnant, I knew it was time to be more health conscious by not only making sure what I was putting in my body was good for the baby but also what I'm using in my everyday hygiene life.  It was super important that I researched all of my products and I am so thankful I stumbled across the Dove 0% deodorant at my local CVS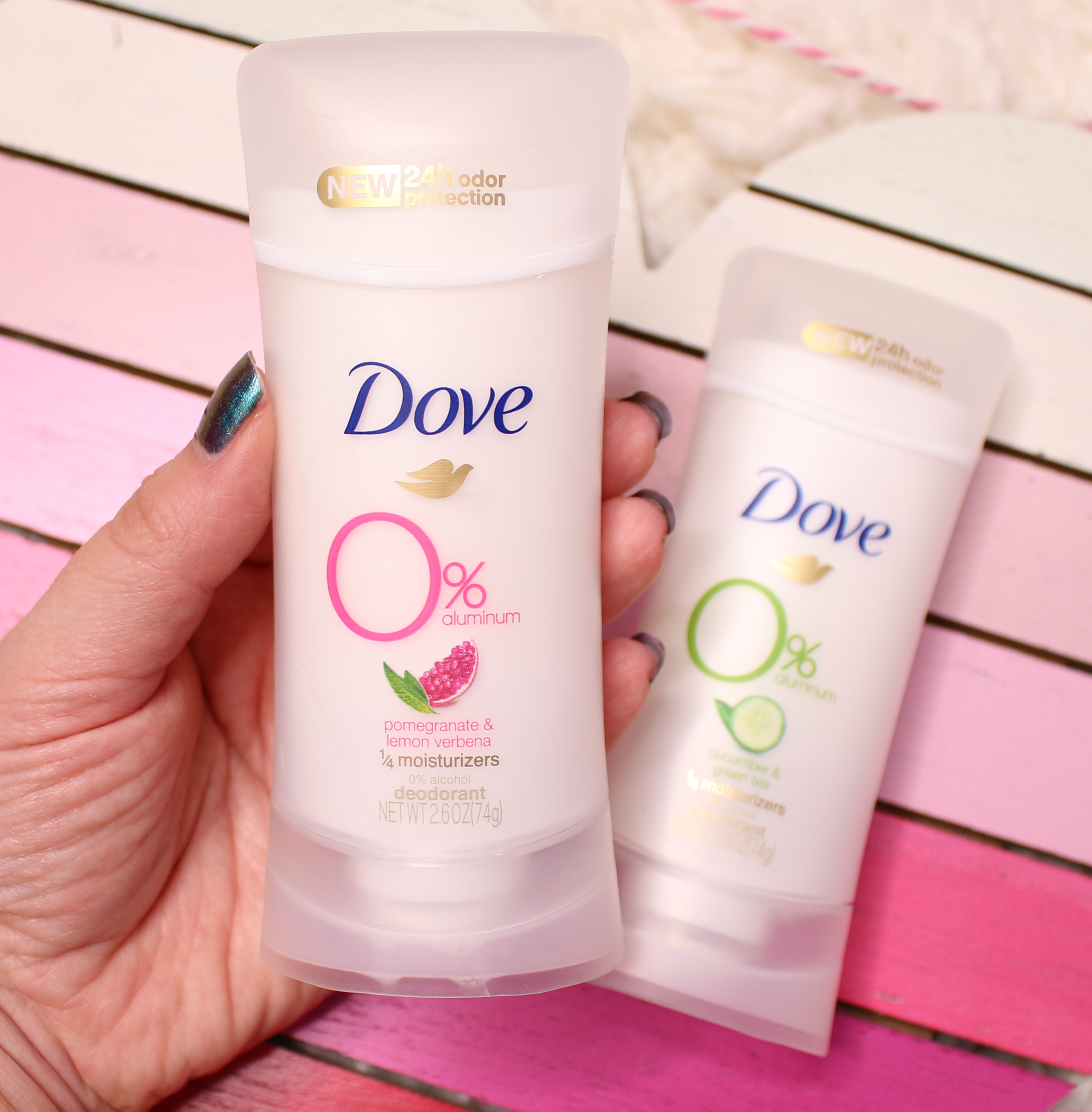 So why Dove 0%? Not only is this deodorant aluminum free, but also provides 24 hour odor protection. We have a ton of outdoor plans this Summer and I love that I can throw this in my purse and combat whenever odor strikes. Dove 0% contains 1/4 moisturizers for soft and smooth underarms and doesn't irritate the skin – something I always look for in a deodorant!
The 2 scents I have are pomegranate and lemon verbena and cucumber and green tea. Both smell incredible and I love that I can keep one in my car, gym bag, beach bag and of course my bathroom sink.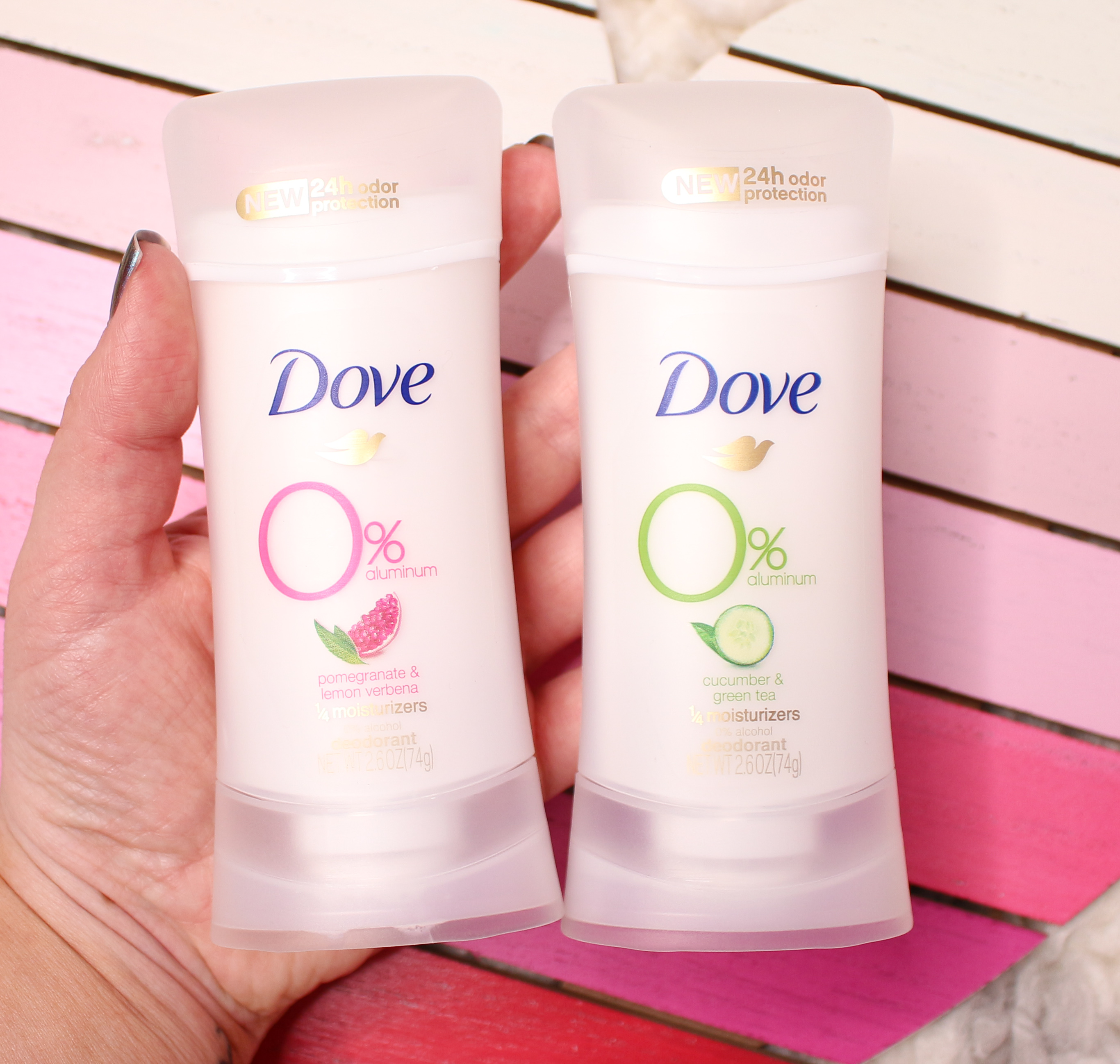 So what's the difference between deodorant and an antiperspirant? You can stay fresh and protected from odor all throughout the warm Summer days with both Dove antiperspirants and Dove 0% deodorants of course, but Dove antiperspirants contain aluminum which helps control sweat and keeps you dry. If all you're  looking for is something to keep you feeling fresh, try an the Dove 0% aluminum-free deodorant, to give you up to 24 hours of freshness.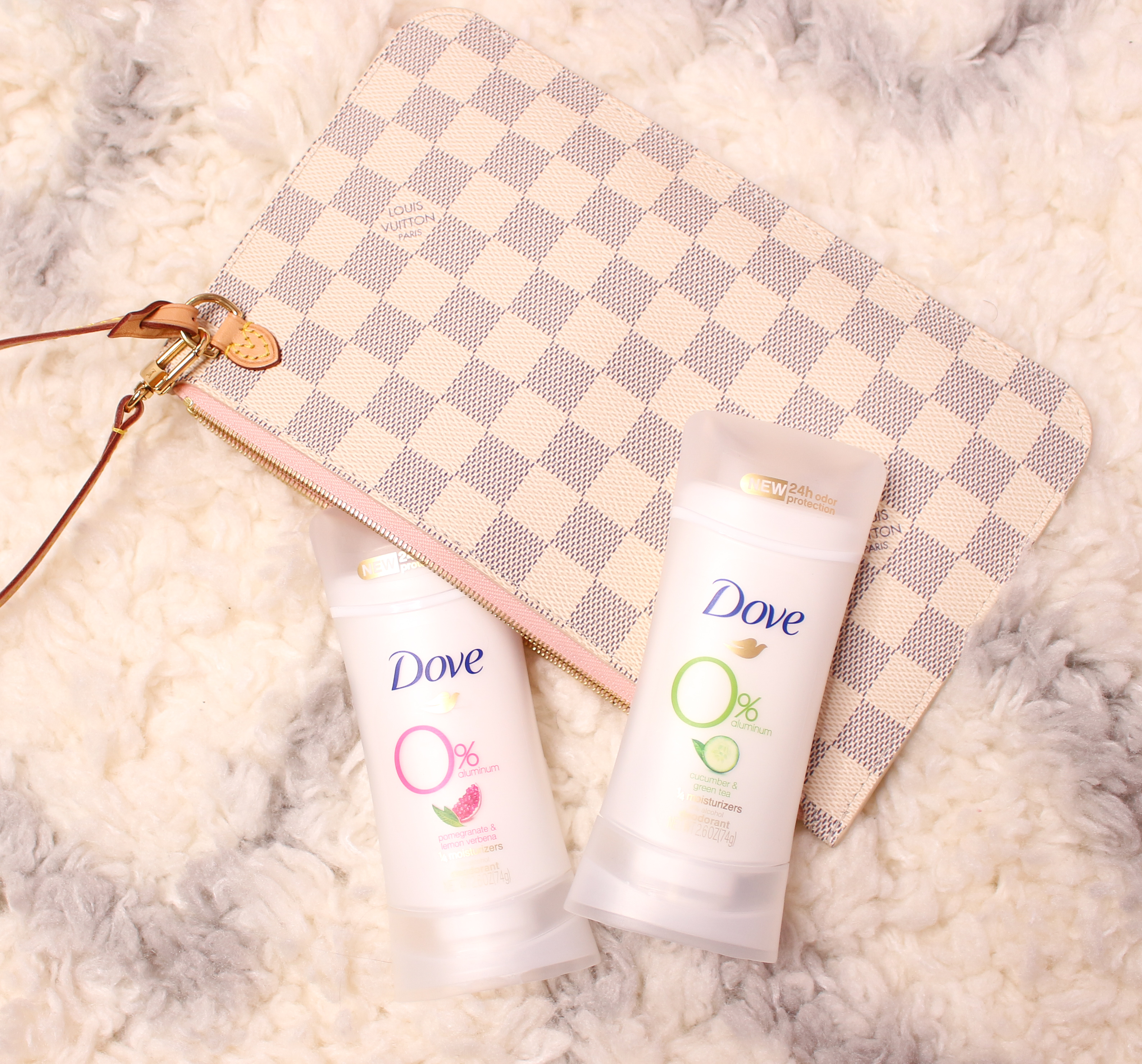 Thanks to Dove 0%, I can feel confident by what I'm putting on the outside of my body is not only safe for me – but for baby!
CVS DEAL ALERT! BUY 1 GET 1 50% OFF + BUY 2 GET $2 ExtraBucksRewards WITH CARD Select Dove Deodorant products (valid 6/9 – 6/15) ​