This post has been sponsored by GLAMMY Vanity. All opinions are my own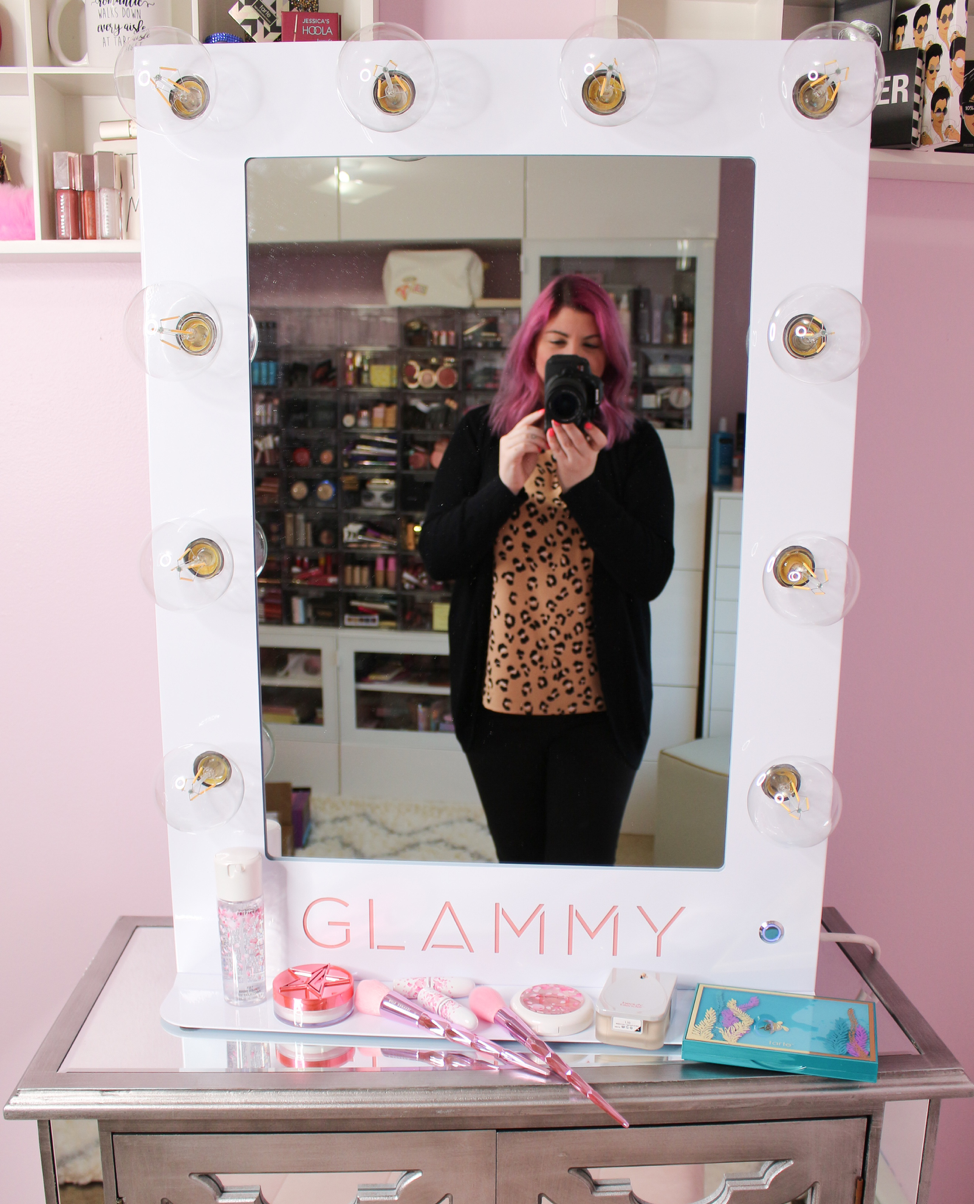 Are you ready to up your makeup & beauty space game? Say hello to my newest obsession – GLAMMY Vanity! They reached out to me awhile back asking if I would be interested in trying out their new Ginger Vanity Mirror in Portrait White and I absolutely jumped at the chance. These mirrors are oh so glamorous and make doing your makeup even more fun.
As soon as I got the mirror out of the box, it was fairly simple to set up. It came with all the hardware, bulbs and instructions you needed. I decided not to mount it on my wall because I usually sit down when I'm getting ready so it made the most sense to attach the base and place it on top of this table I have in my beauty room.  The white & rose gold are super chic and definitely match my décor and aesthetic.  One of the coolest features is the touch on / off button complete with dimmer.  The bulbs that are included are fairly yellow and I'm more of a white / daylight kind of girl but I have learned they will be offering a natural light bulb in the near future! The bulbs that come with the mirror are low wattage, energy efficient and cool to the touch.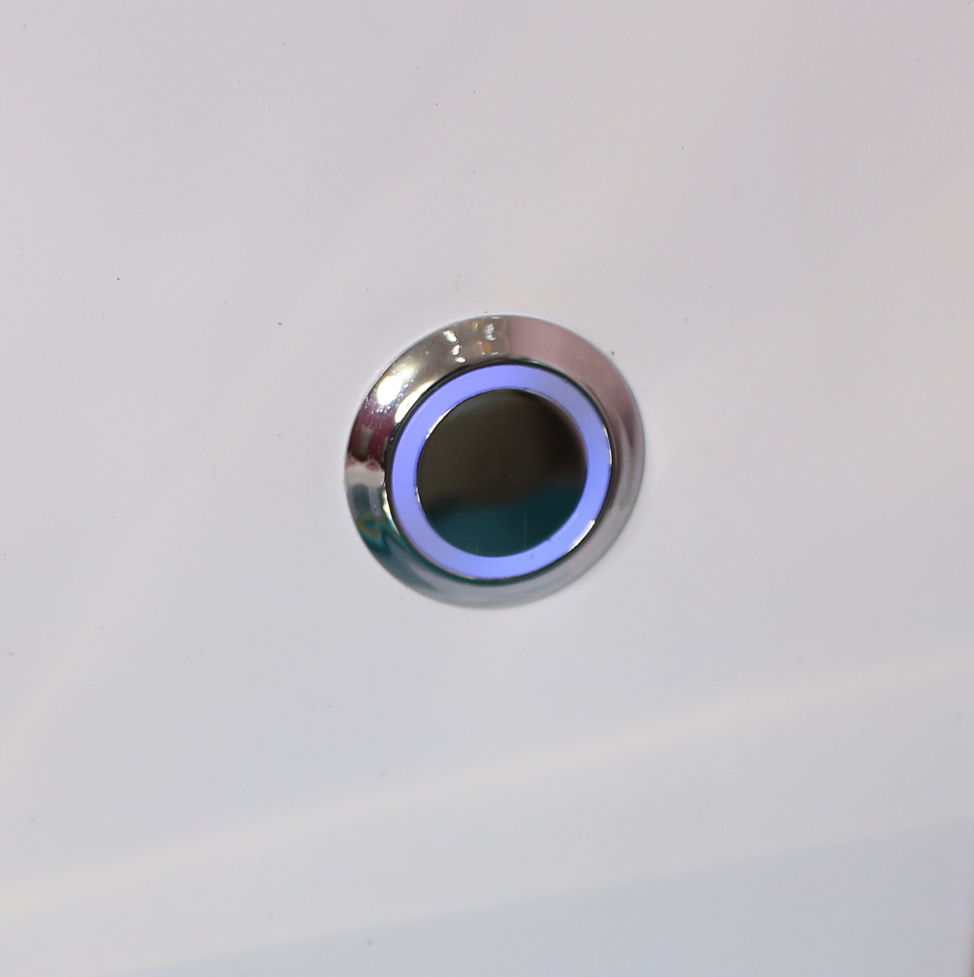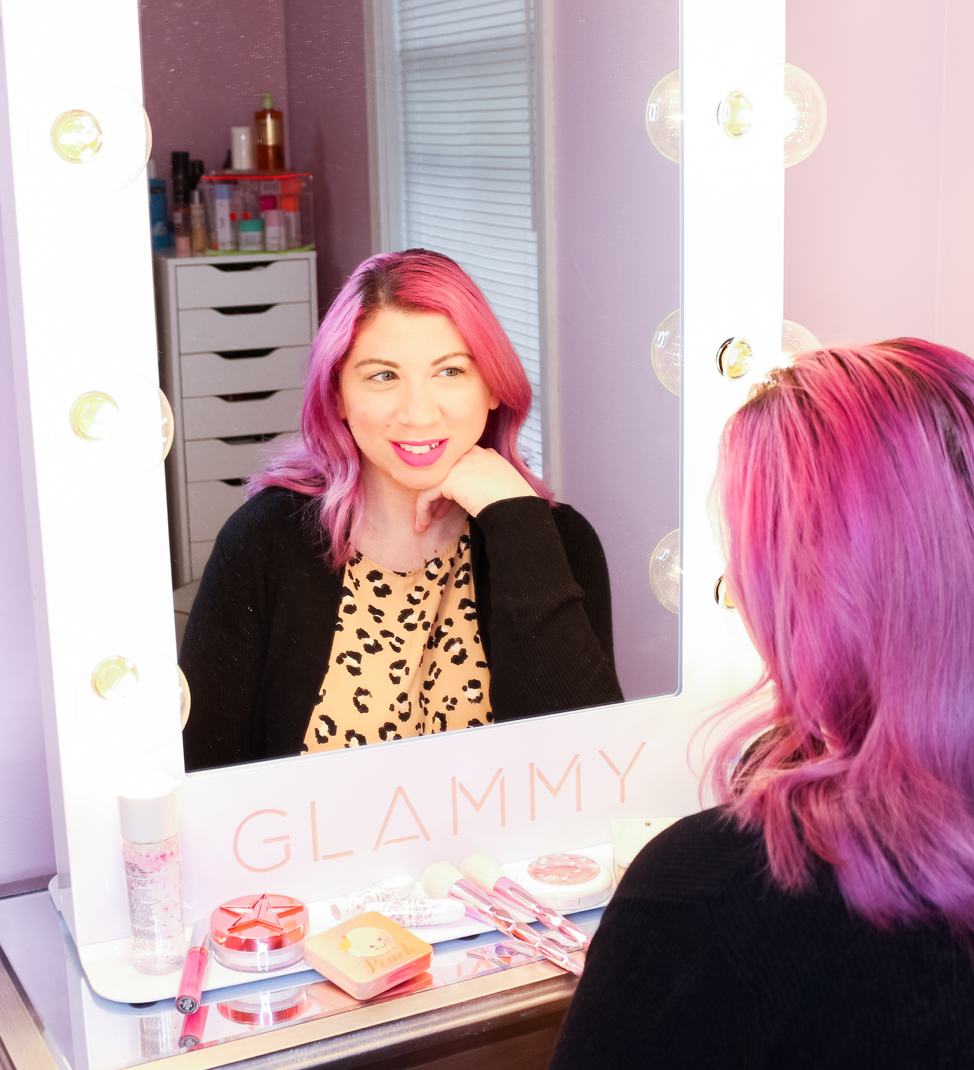 These bulbs definitely pack a punch though – they are BRIGHT! Which is a total good thing so you can see everything you're blending and applying to the face.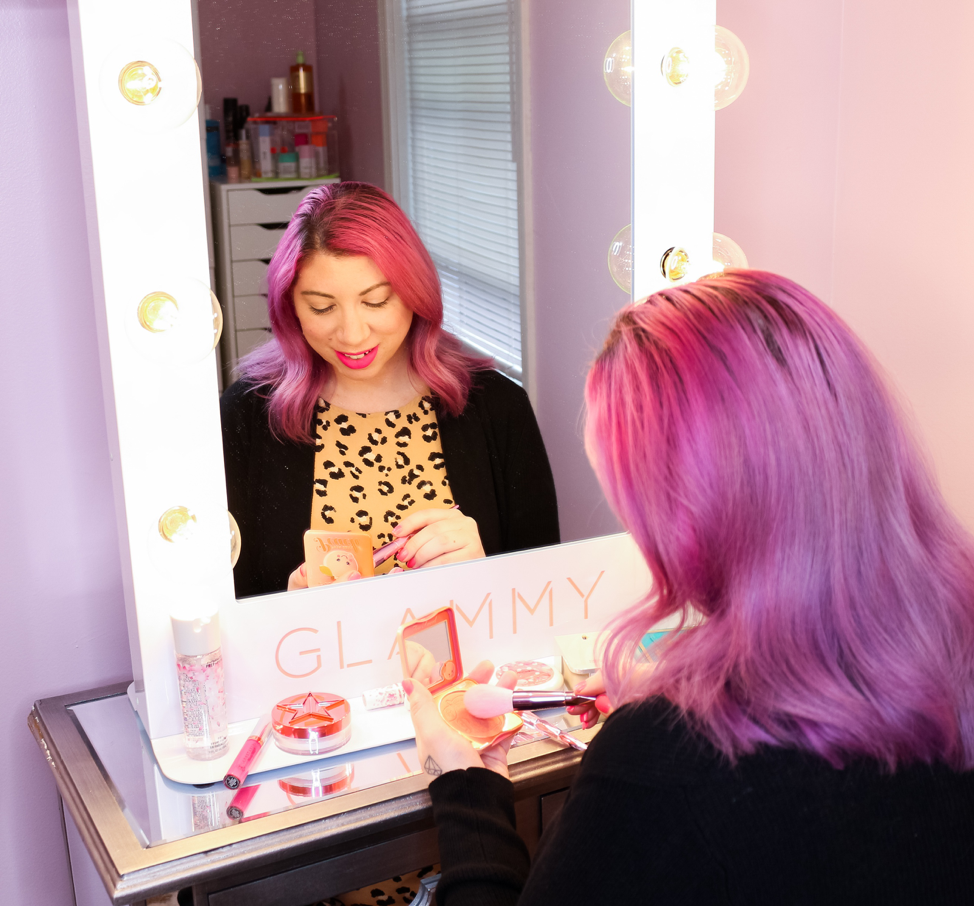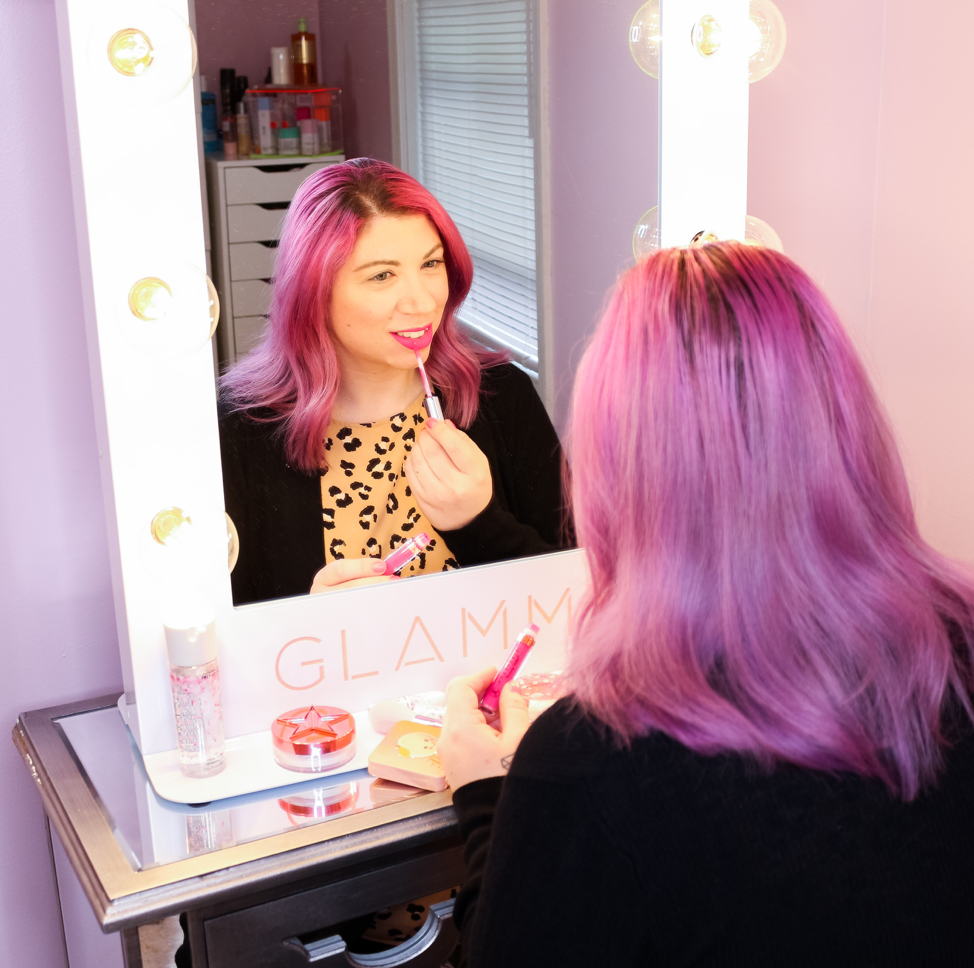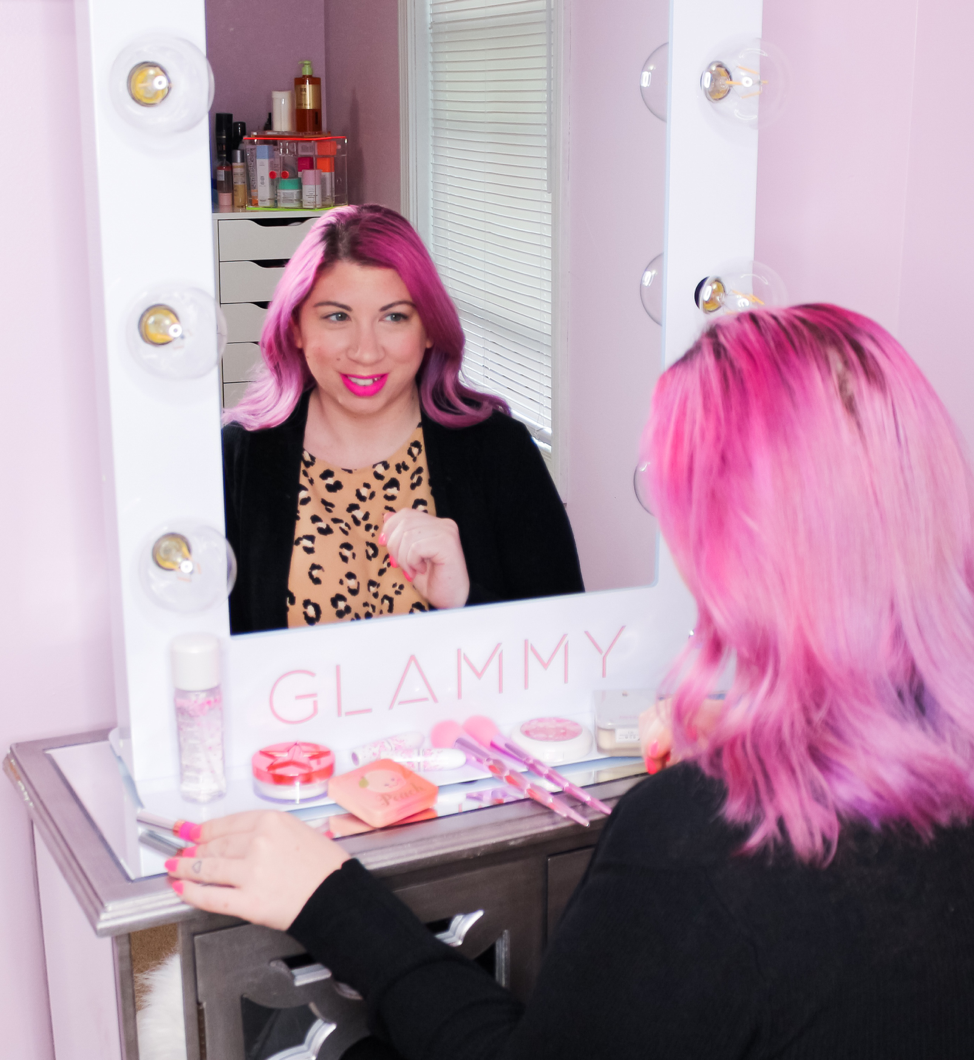 I also snapped a photo with the bulbs off right when I was finishing – isn't this mirror so dreamy?! They also have several different styles on their website including a landscape version and smaller makeup mirrors that would be great for traveling or if you don't have a huge space.
I chose the Ginger for a few different reasons – I loved the gloss white frame color and the fact that it had a base included to be set on a flat surface. Oh and did I mention It has a plug on the side? Perfect for allowing you to charge your phone or plug in your curling wand or hair straightener with ease. They definitely thought of all the stops when it came to designing these mirrors – they make any room stand out, have state-of-the-art functions and you just feel SO glam doing your makeup!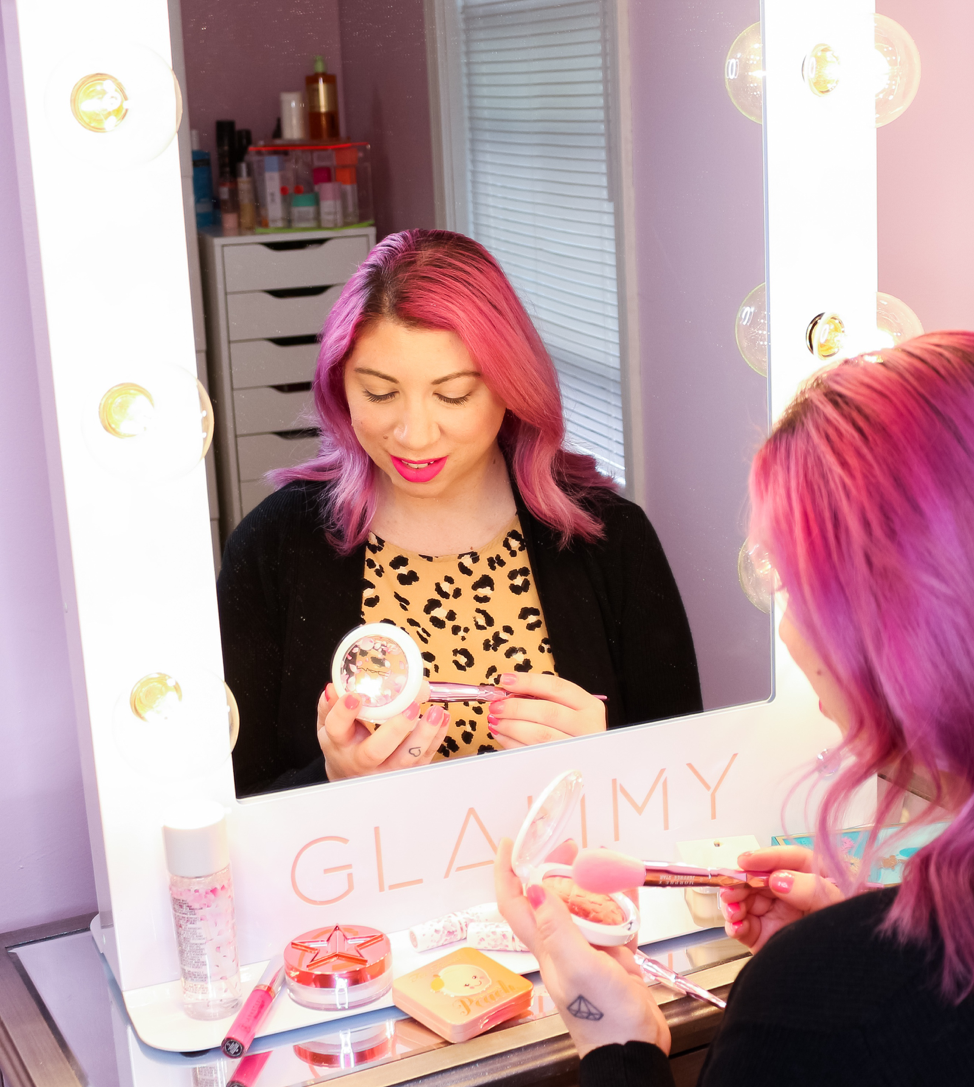 GLAMMY Vanity was kind enough to provide me with a coupon code – You can use JESSGLAM for 15% off the following products: Marilyn Vanity Mirror – Portrait, Marilyn Vanity Mirror – Landscape, Ginger Vanity Mirror (in both black and white)  This coupon is only good until June 31, 2019 so take advantage while you can!