This post is sponsored by BabbleBoxx.com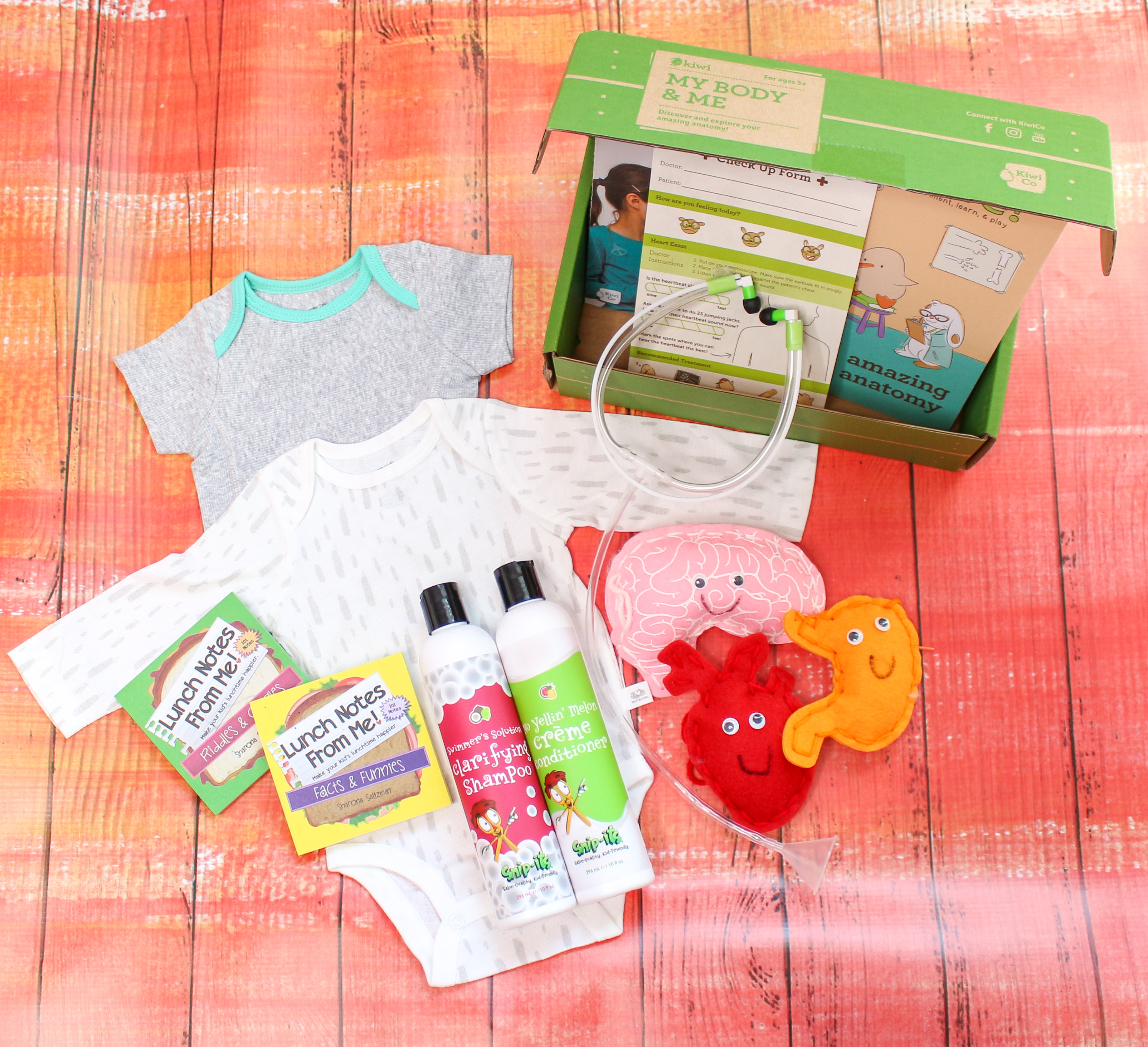 Raise your hand if you are extremely excited Spring has finally made it's way to the East Coast! Me! I've partnered with Babbleboxx today to share some fun and exciting Spring finds that are perfect for those of you with kids. I have to say, this was one of my favorite boxes to date but I'm pretty sure Rylan was way more excited than I was because he loves getting fun surprises in the mail (Like mother, like son!)
Grow & Fit Bodysuits from Fruit of the Loom
The first item in the box were these adorable onesies from Fruit of the Loom. These baby bodysuits are going to be perfect for when baby #2 arrives in November. They are made with ultra-soft, light pique mesh fabric that provides airflow and total comfort from head to toe. These bodysuits expand with baby for up to 6 months so these will definitely come in handy when the weather is warmer. The material feels incredible and you can tell they are very durable and breathable and will last twice as long as a regular bodysuit.  I cannot wait to put these to good use!  You can check them out on Amazon here & here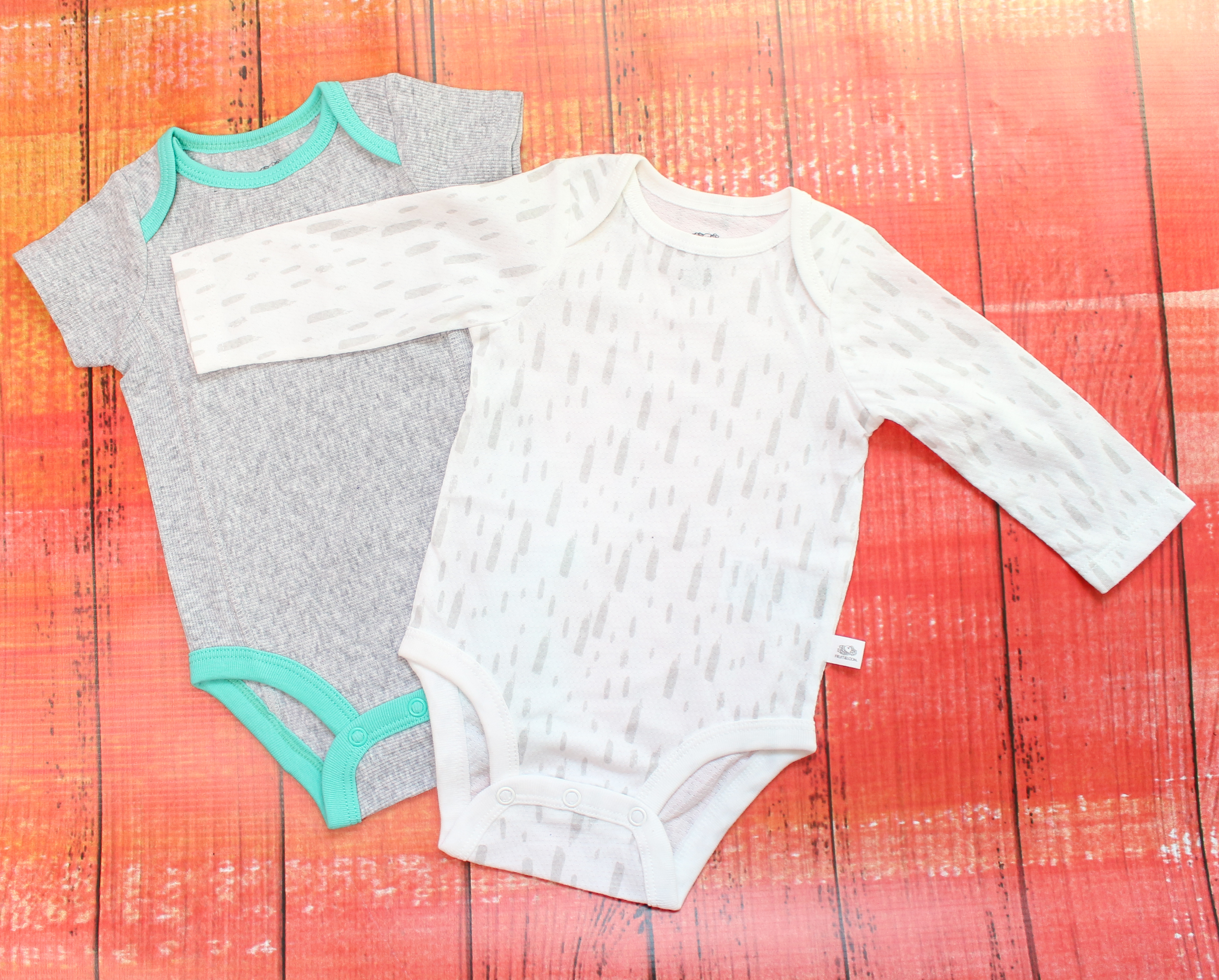 Subscription Crate from Kiwi Co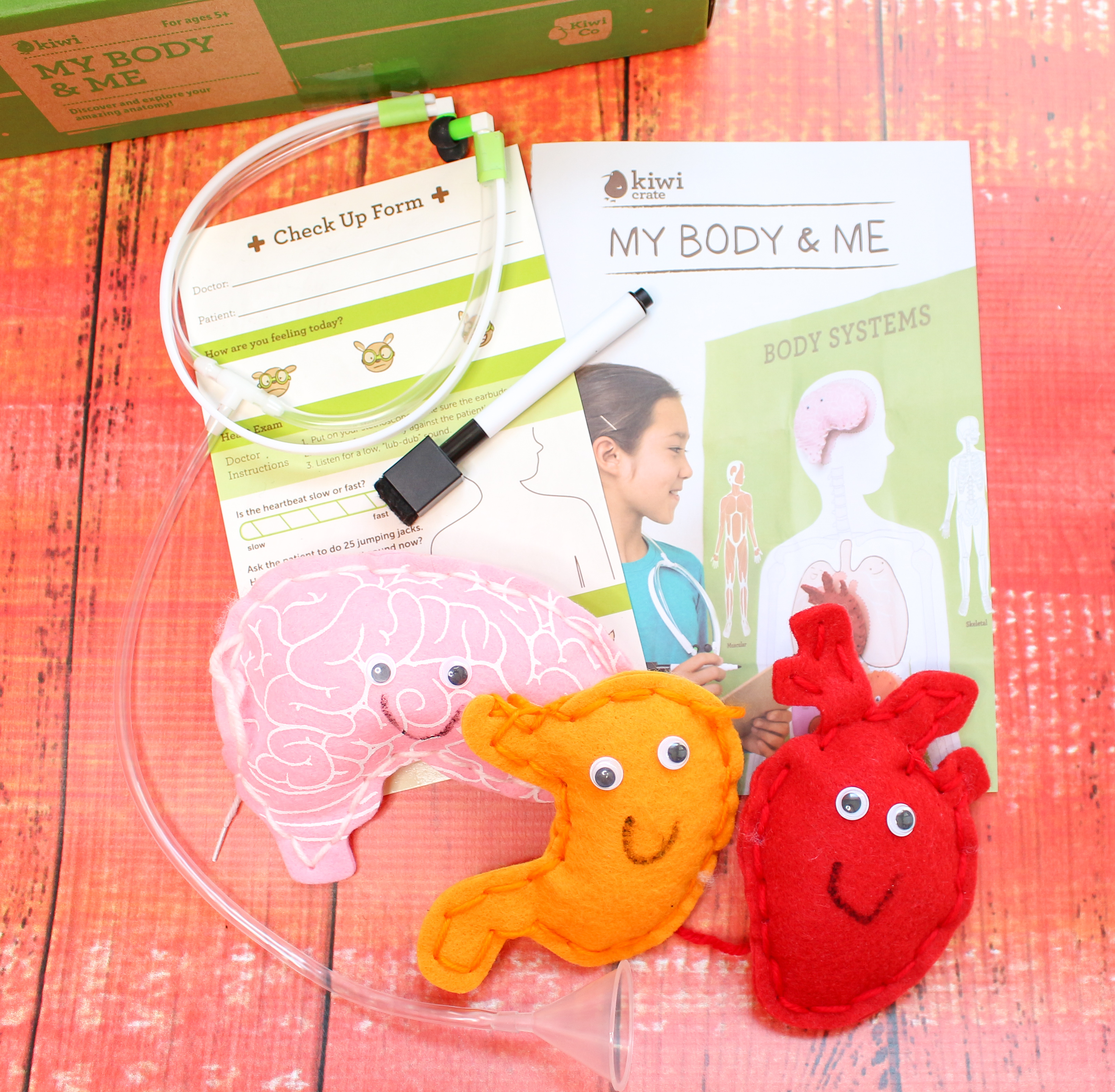 Rylan was beyond excited to see this crate in our Babbleboxx. We received the My Body & Me Kiwi Crate which was designed for ages 5-8. They also have different crates depending on your child's age. If you didn't know, KiwiCo is a monthly subscription crate that comes filled with age appropriate STEAM projects for kids, from toddlers to teenagers.
Everything you need to create your project is included in the box along with an activity booklet for even more fun!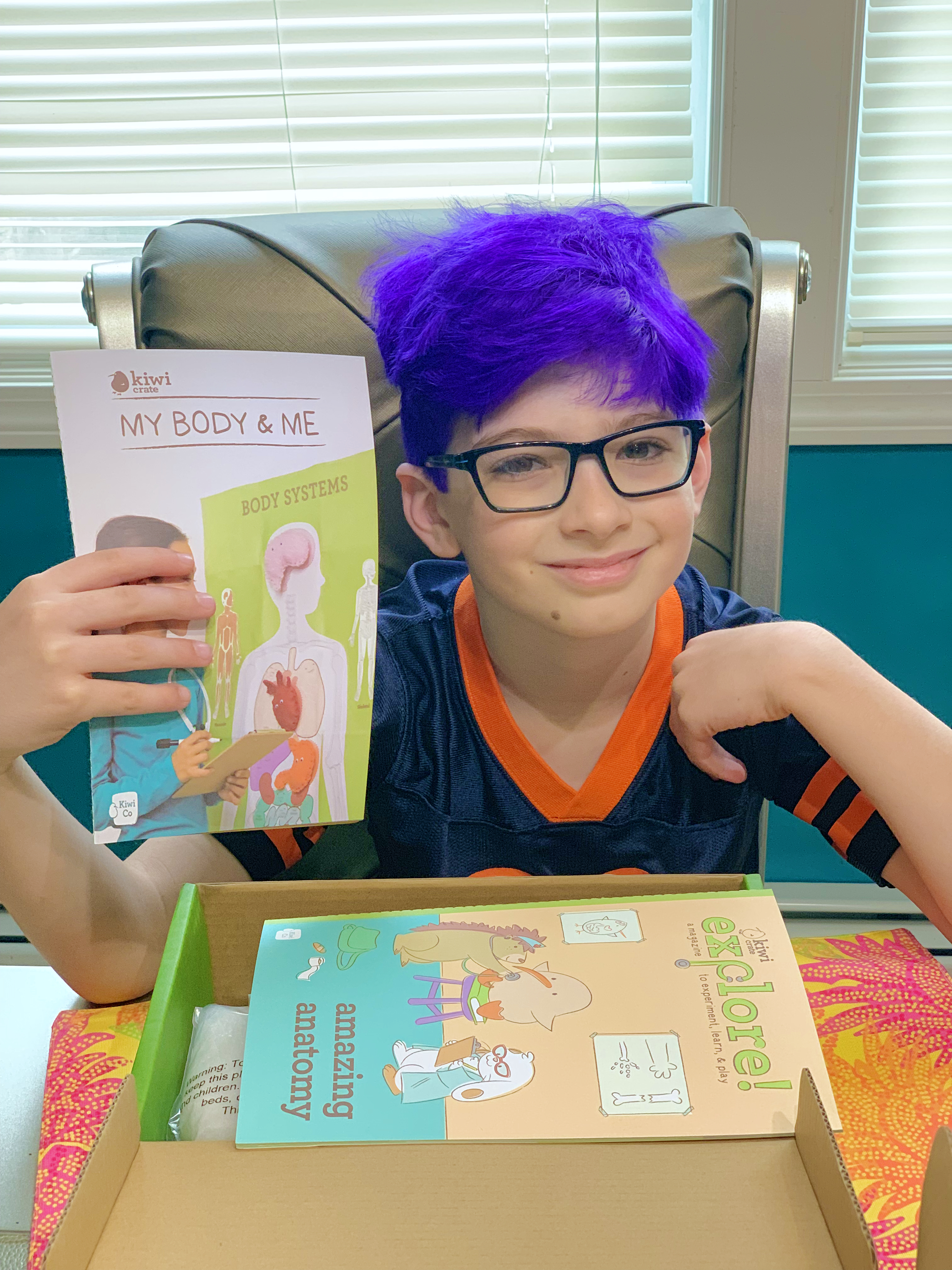 We took some time this past weekend to dive into our crate and it kept Rylan busy for a few hours.  The first step was to build a stethoscope. How cute is that? He spent all night giving Chris & I both checkups and writing in the check up form with the dry erase marker. In case you were wondering, my treatment was a hug and bandage (lol)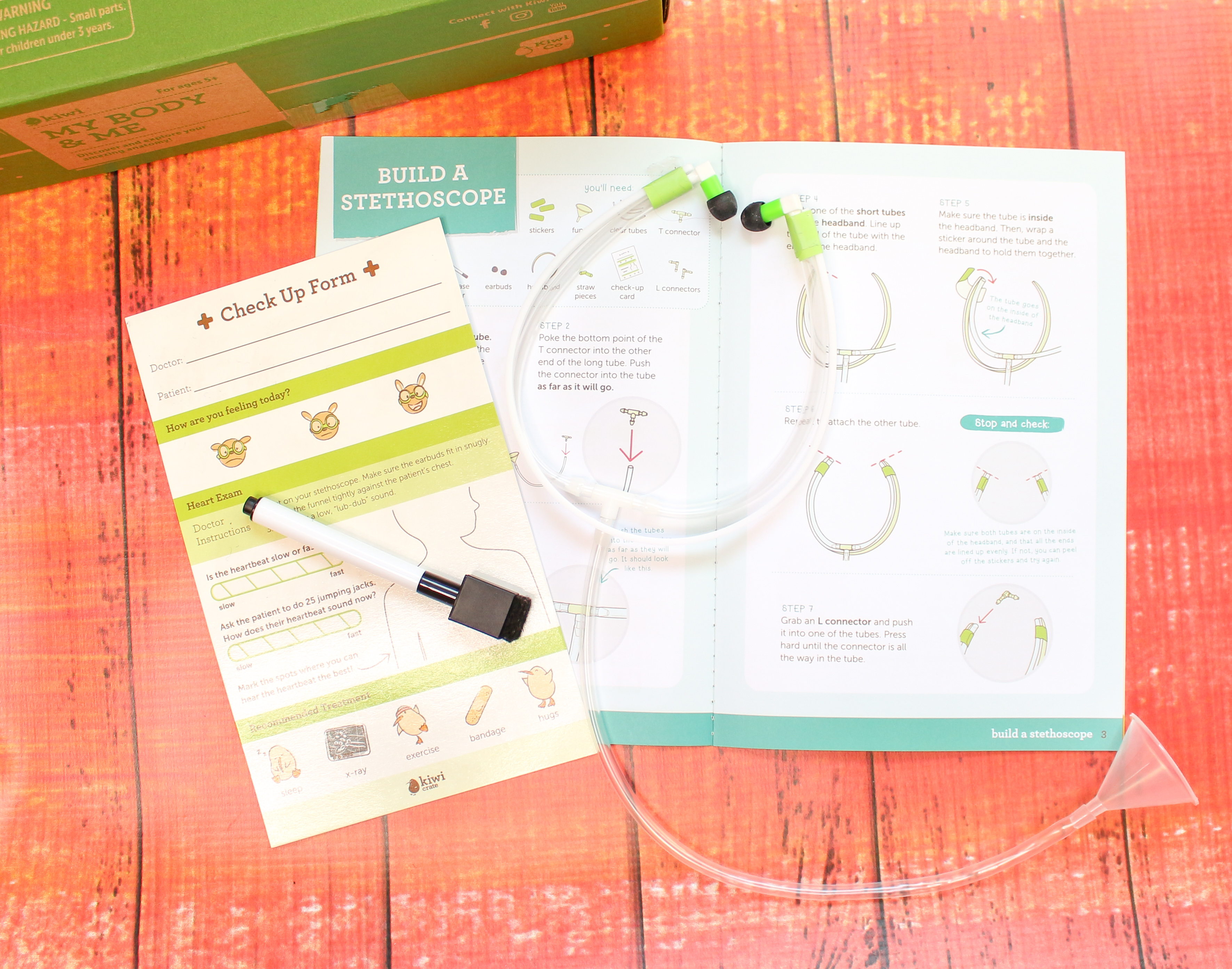 The next step was to build plush organs and then give them some pizazz!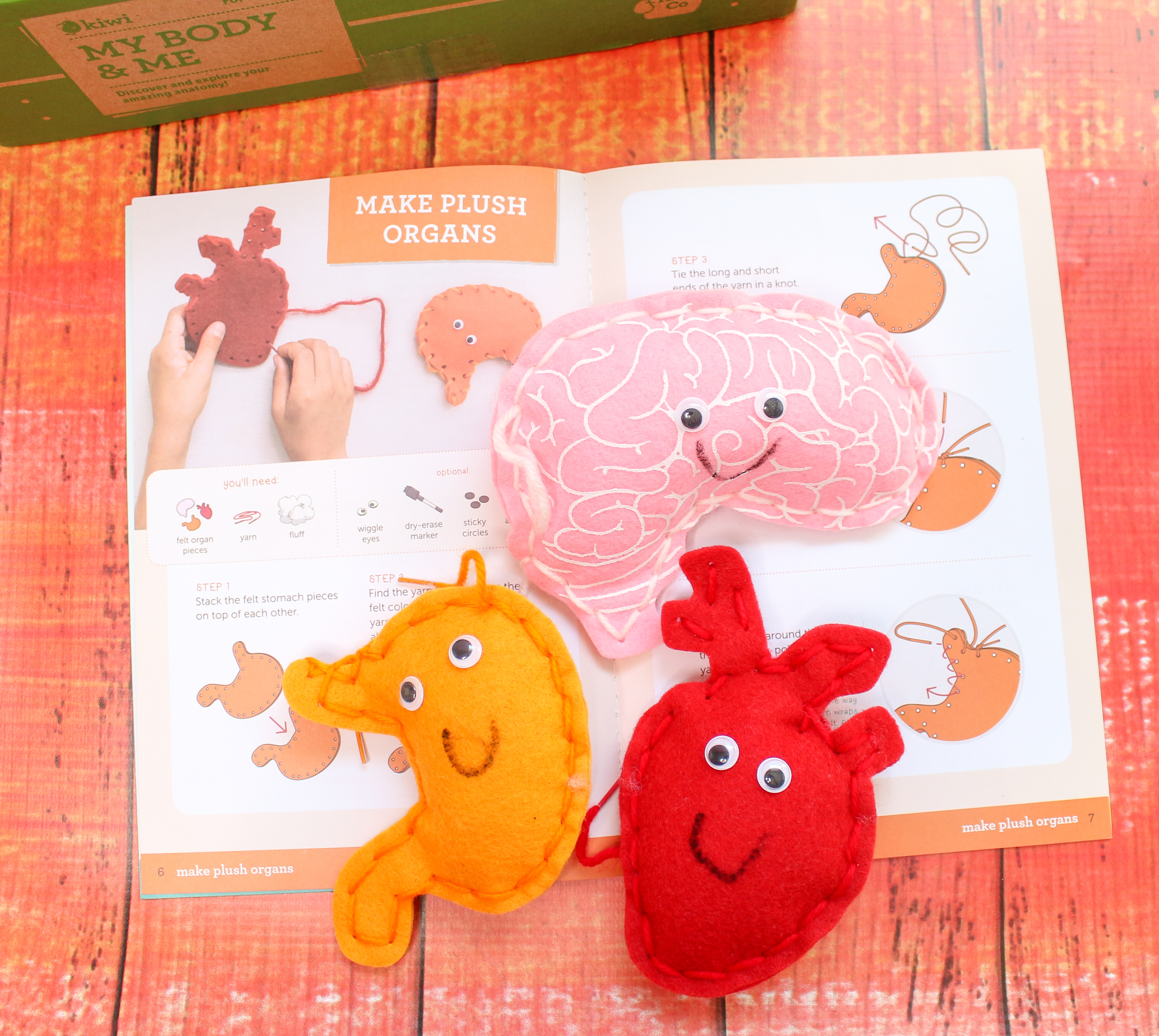 The plush organs came with velcro so you could stick them on this body system poster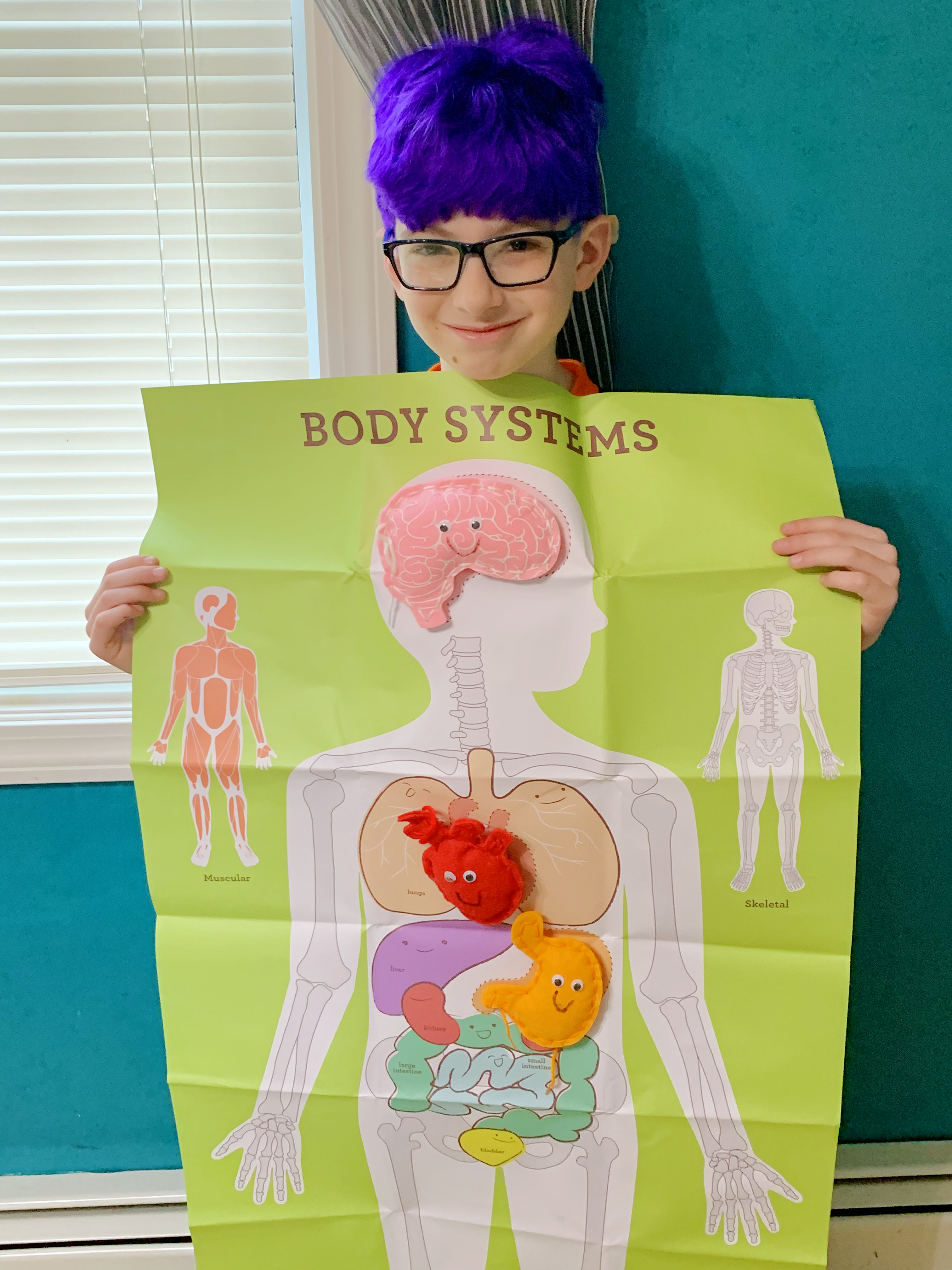 I totally went photo happy while he was doing this project – It was just SO nice to see him off his phone, ask questions about the human body and use that stethoscope all night long.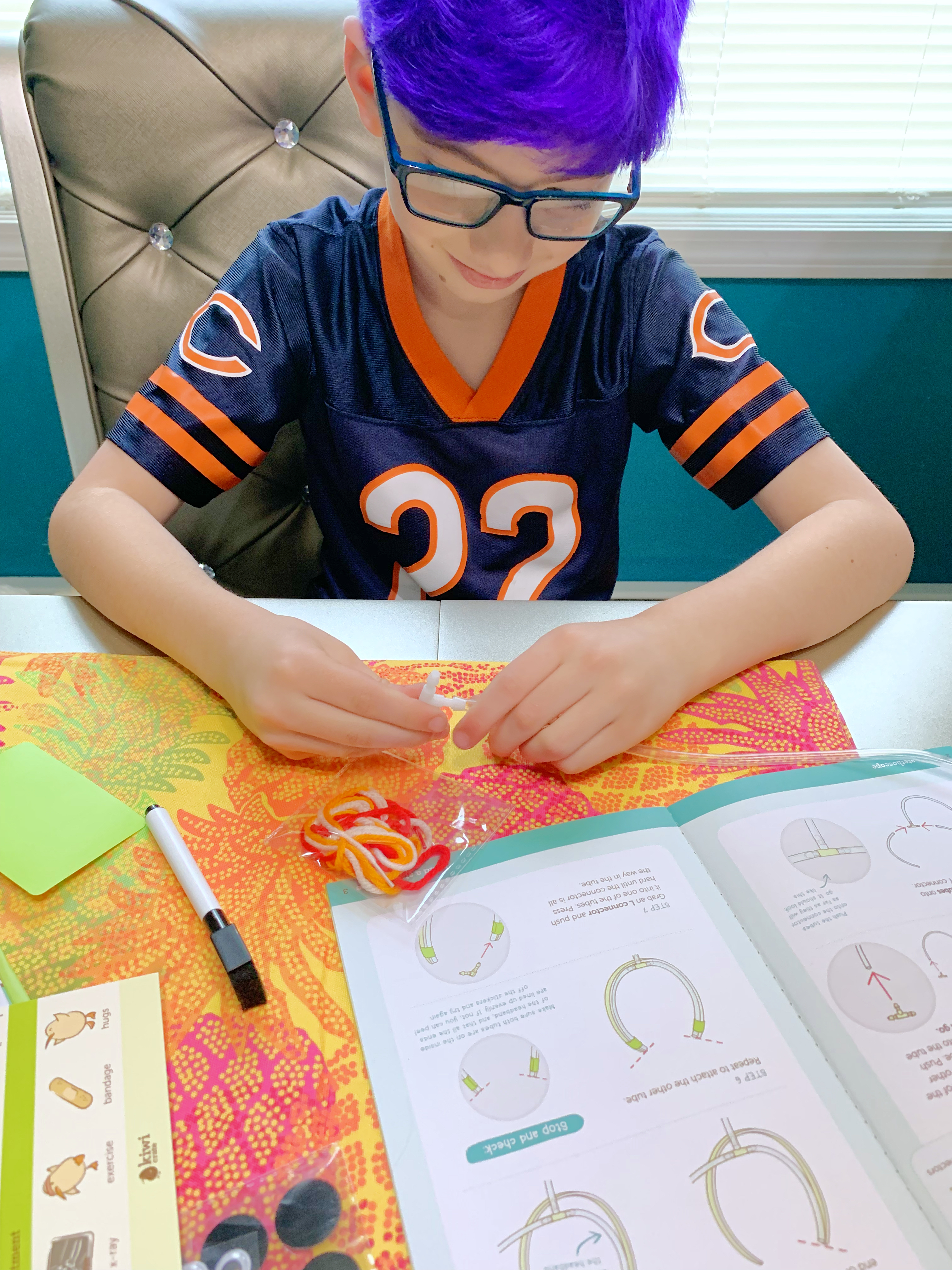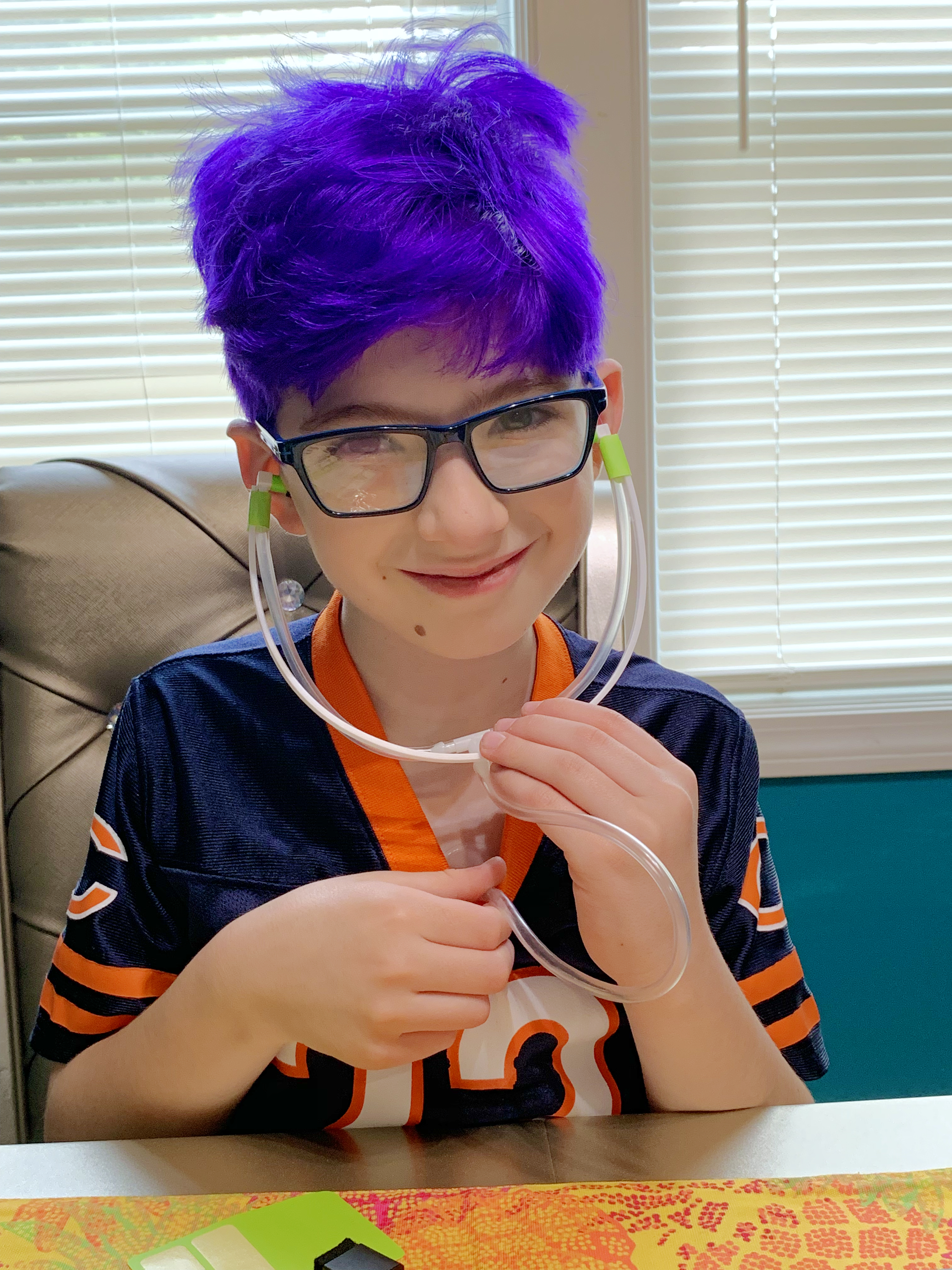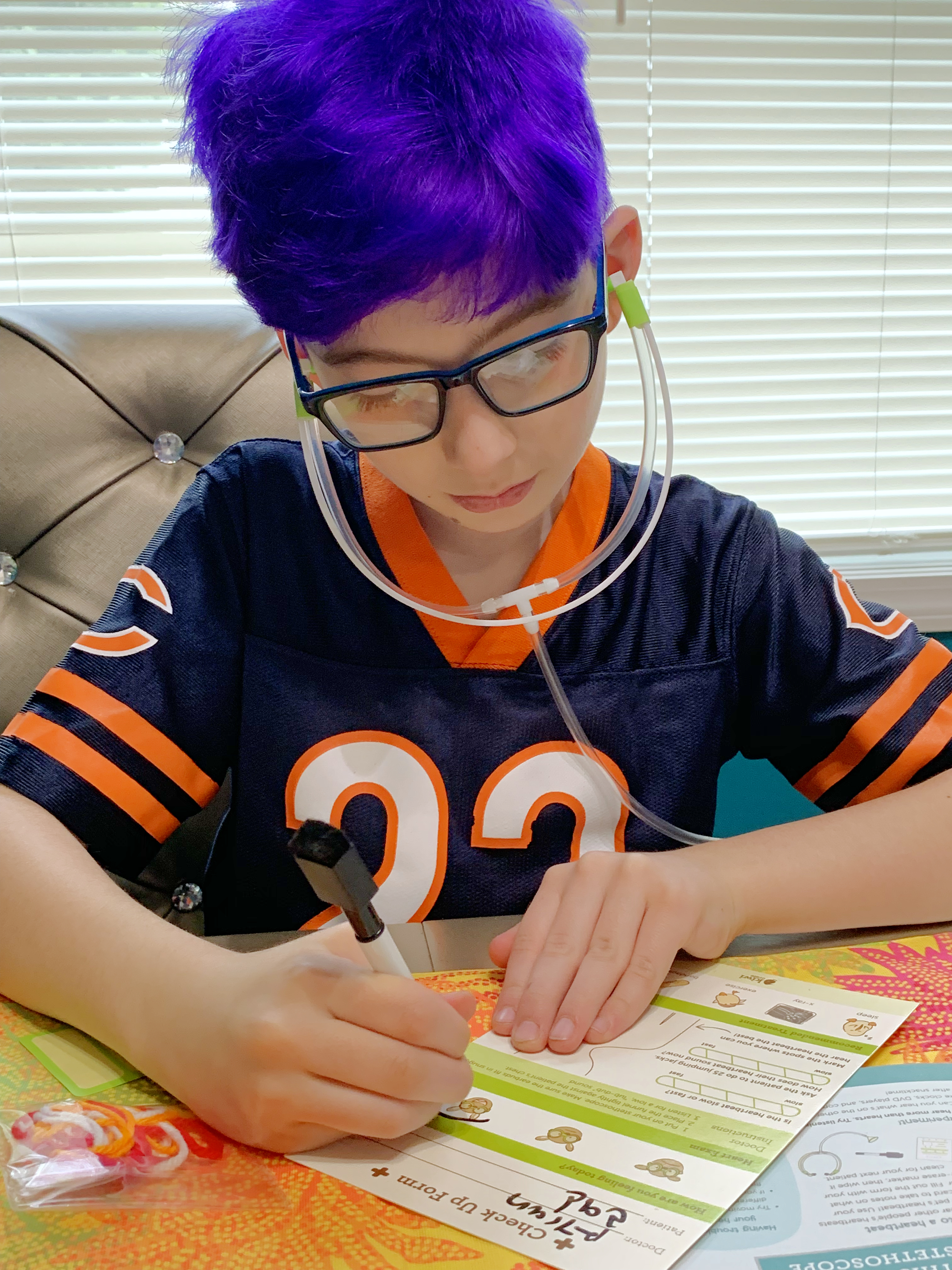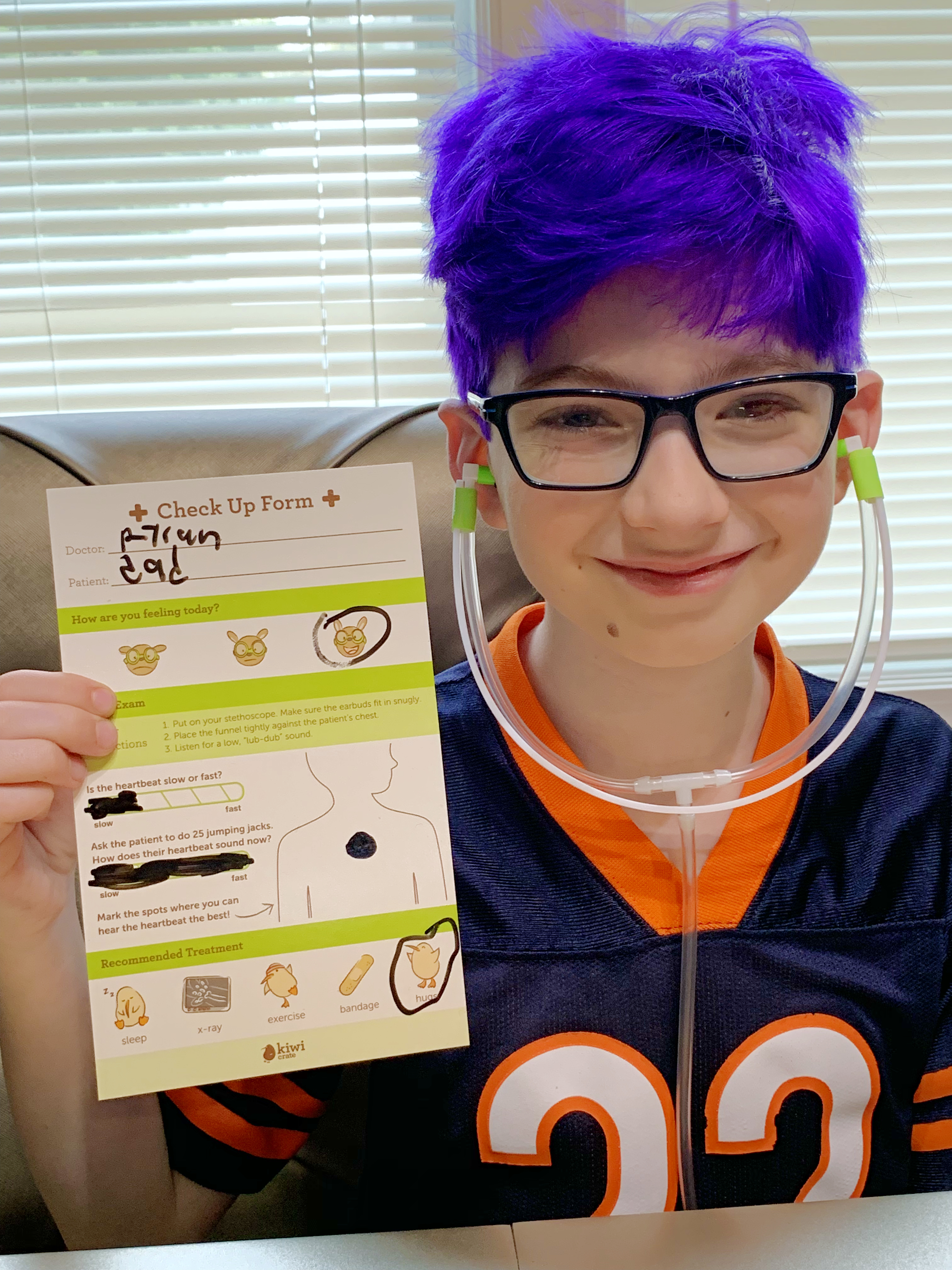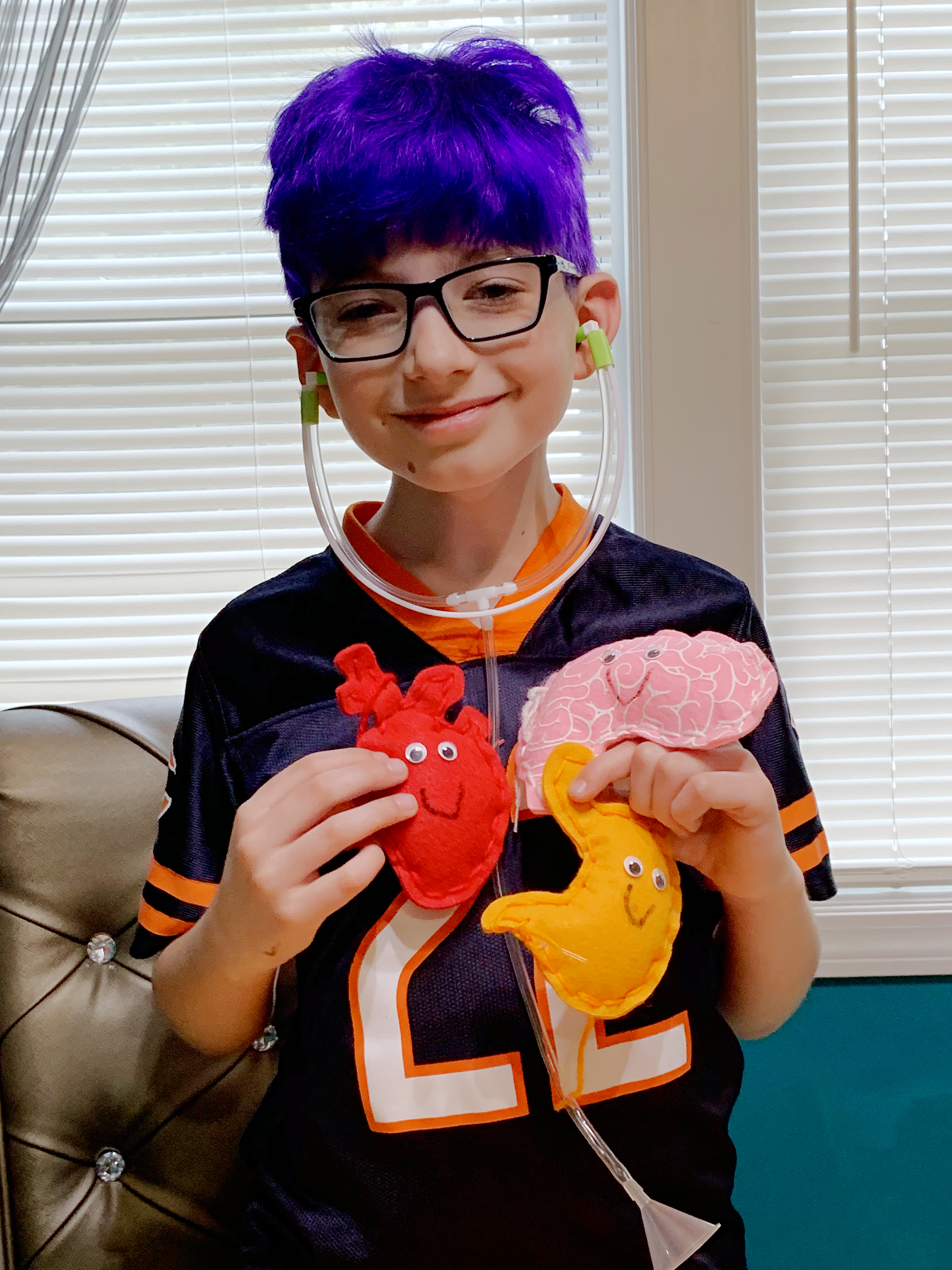 Kiwi Co was kind enough to give you guys a FREE crate! All you have to do is pay $4.95 S&H through this link HERE
Shampoo & Conditioner from Snip-its
This shampoo & conditioner set from Snip-its came at the perfect time! School is almost out here which means LOTS of time in my moms pool this Summer. The swimmer's solution clarifying shampoo helps to purify the hair and scalp without stripping natural oils and luster. When used in conjunction with the No Yellin' Melon Creme Conditioner, it restores critical moisture and strength back into the hair and also adding extra shine. I am always on the hunt for kid-friendly haircare so these will be getting plenty of use this Spring & Summer.
Through May & June, you can get the Swimmer's Duo for just $20 and if you head into a Snip-its salon in May or June you can get $3 off a Kid's Regular Haircut with CODE: SPRING. Expires 6/30/2019.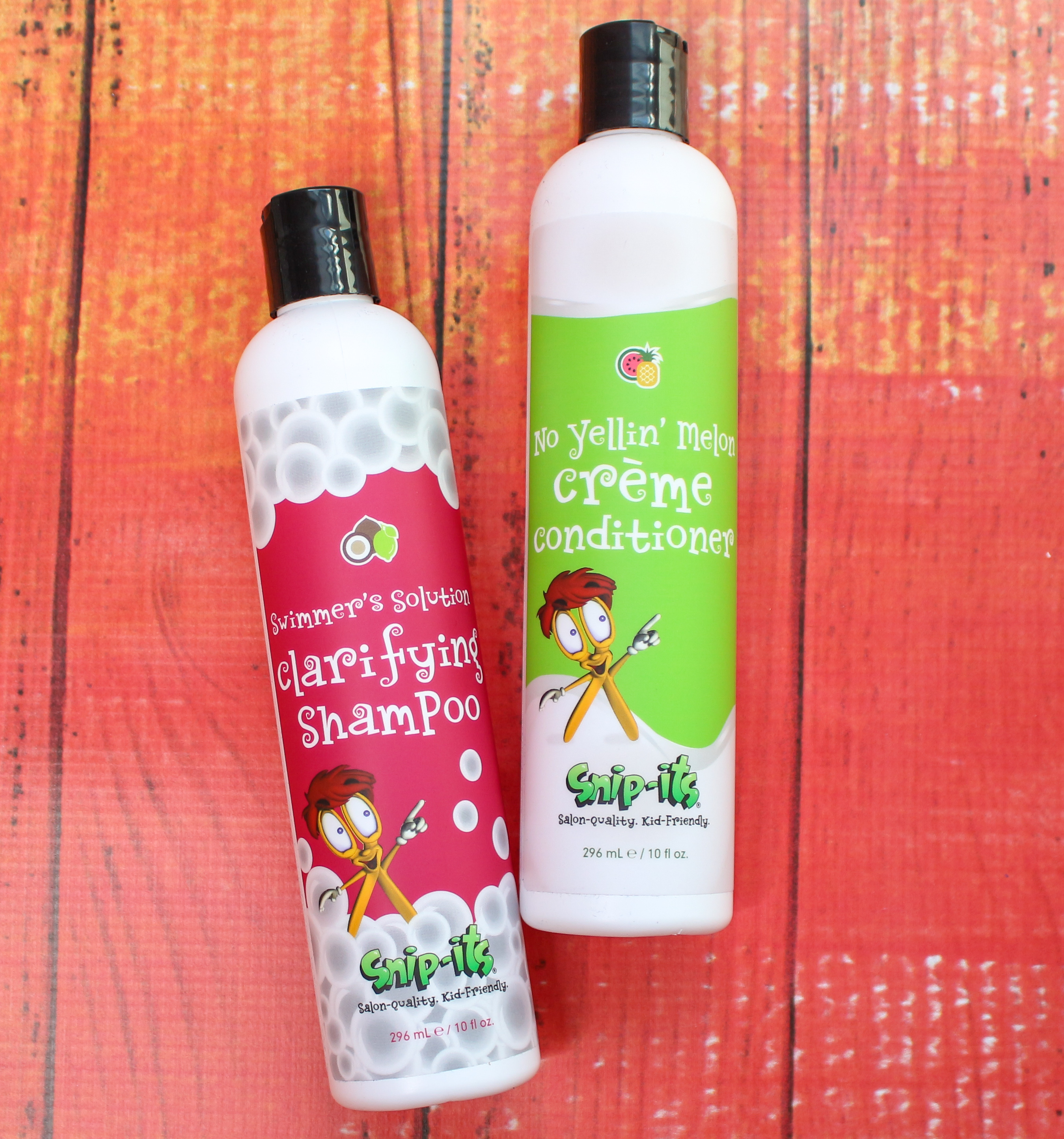 Lunch Notes from Me! from MyWish4U
I love sticking cute notes in Rylan's lunchbox before he heads to school, but sometimes I don't always have something to write on (or funny to say) Enter Lunch Notes From Me! from MyWish4U. These adorable books of tear-off notes are the perfect way to let your kids know you're thinking about them. Whether you want to send them a riddle or a fact, they will definitely look forward to getting one each day.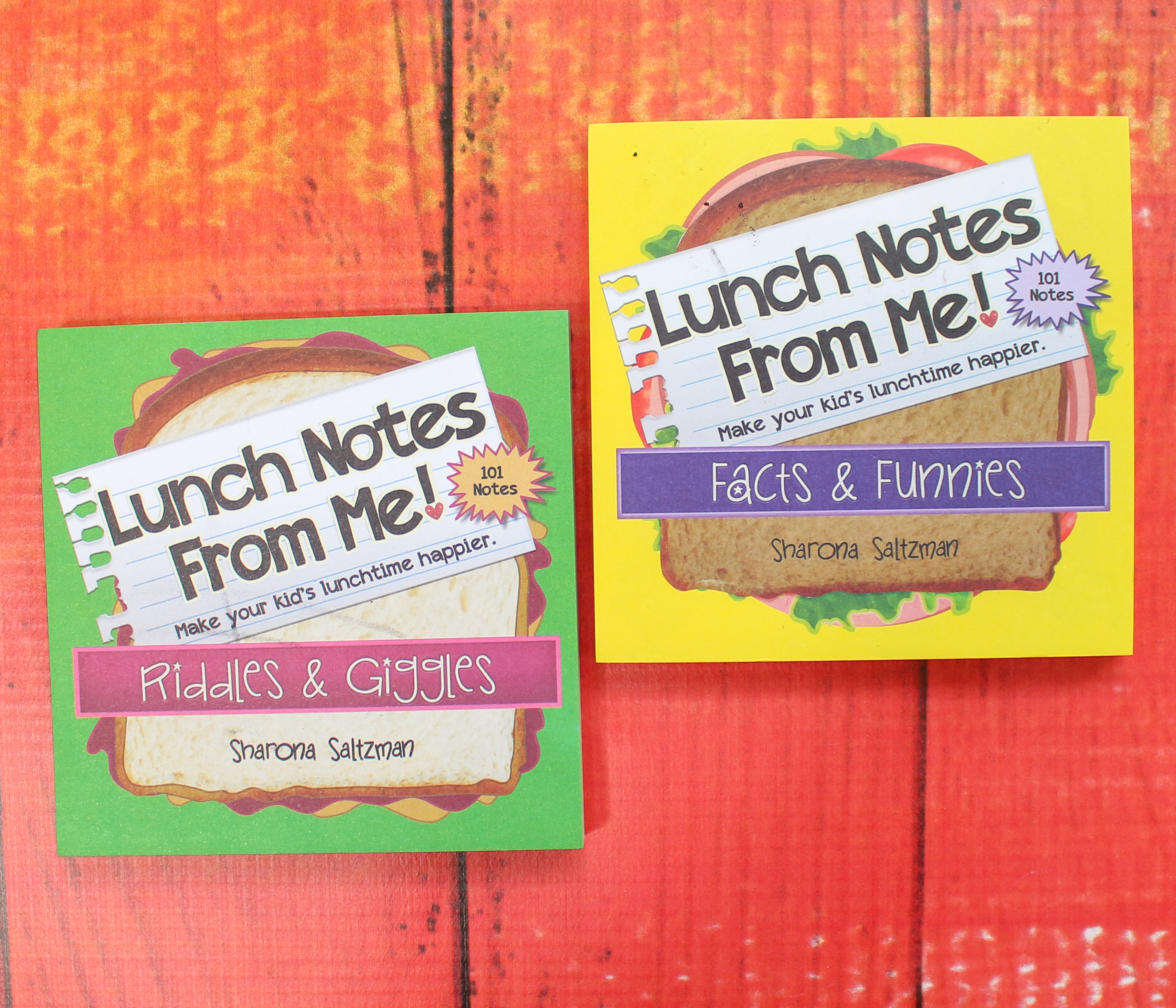 They're not only great for lunches, but can be used at the dinner table, camp lunches, playdates, family vacations etc – the possibilities are endless. MyWish4 Notes are a genius idea and I love that the cool facts and riddles not only teach them something but make them laugh too!
Grab a pack of 101 unique notes HERE for only $4.99!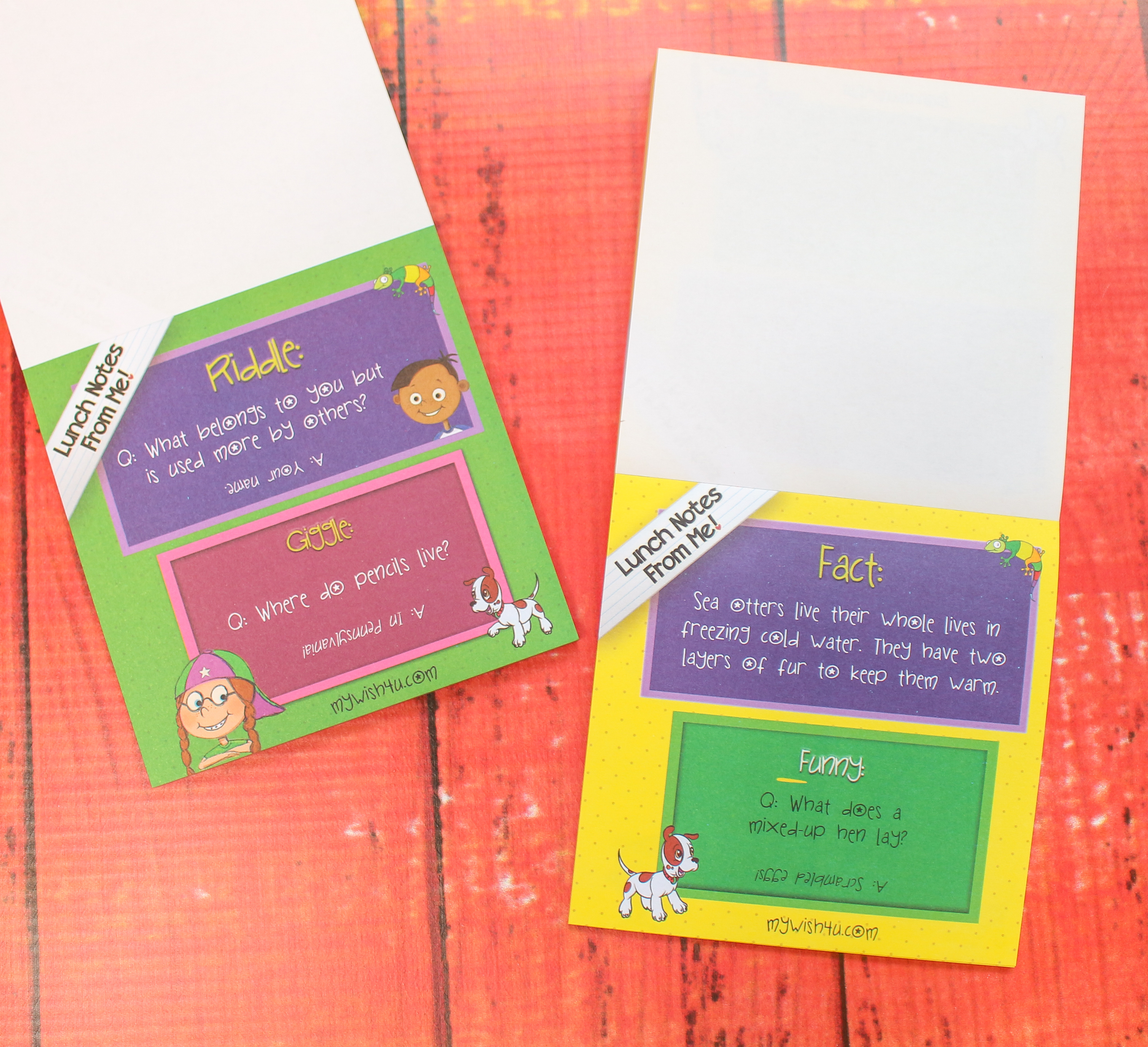 What items in the box are you excited about?