*Post contains affiliate links. All products purchased by me*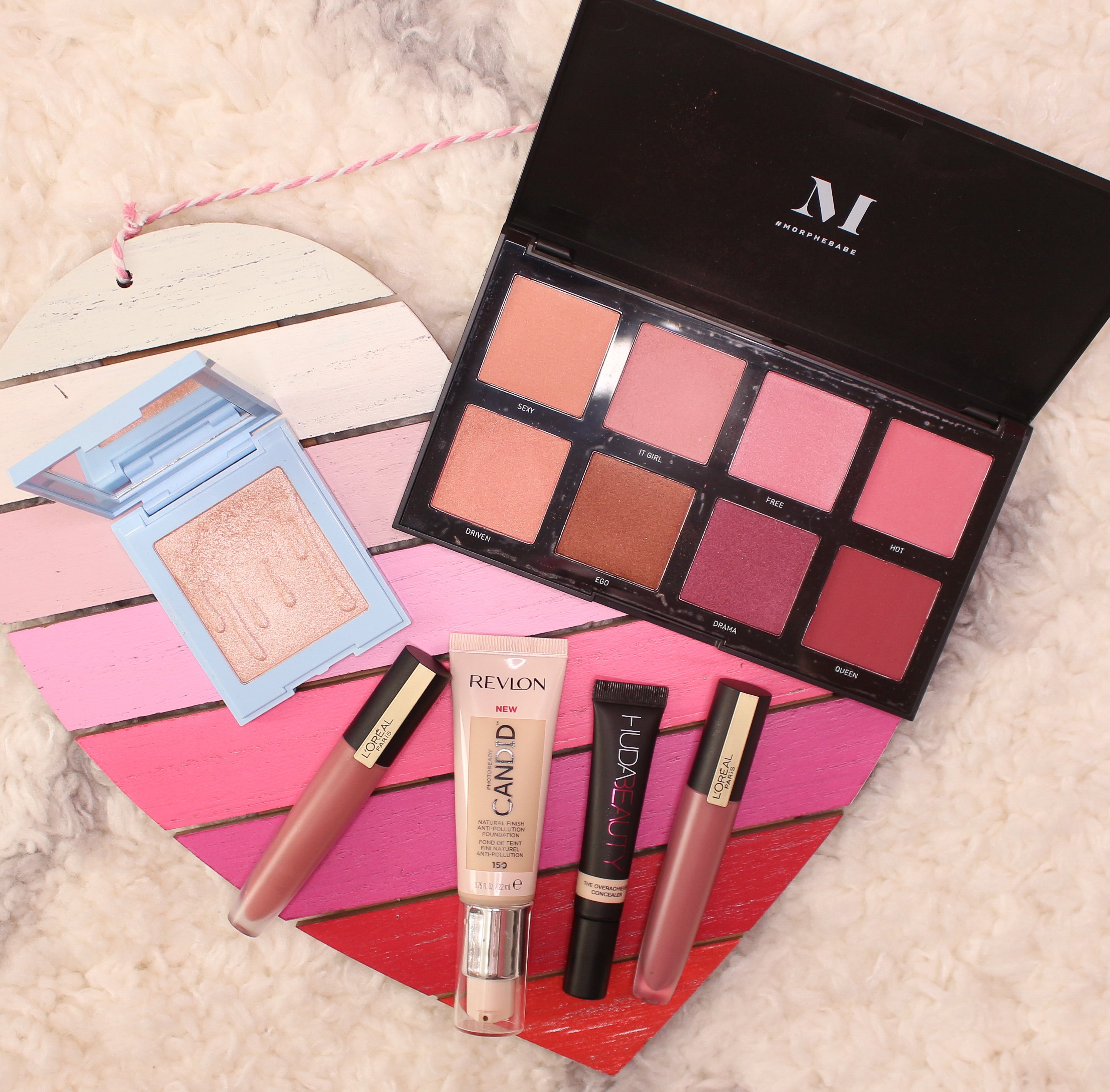 Happy Friday! I am so pumped to be bringing back weekly (and monthly) faves to the blog. It's something so nostalgic to me and reminds me of my blogging past. This week I actually have ALL makeup favorites. I didn't wear a ton of makeup this week, but when I did these were definitely the products I reached for 99% of the time. All of them will be linked for your convenience within the post and in a 'Shop This Post' widget at the bottom.
Morphe 8C Cool Pro Blush Palette: I'm crazy about blush palettes and this one is no different. Morphe blushes are SO FREAKING GOOD and if you've never tried them, this is the perfect way to do so. They also have a much warmer toned version of this palette (which I also have) but this one is more my speed. I've been wearing It Girl & Driven the most. Both have a tad bit of shimmer to them and look so gorgeous on the cheeks.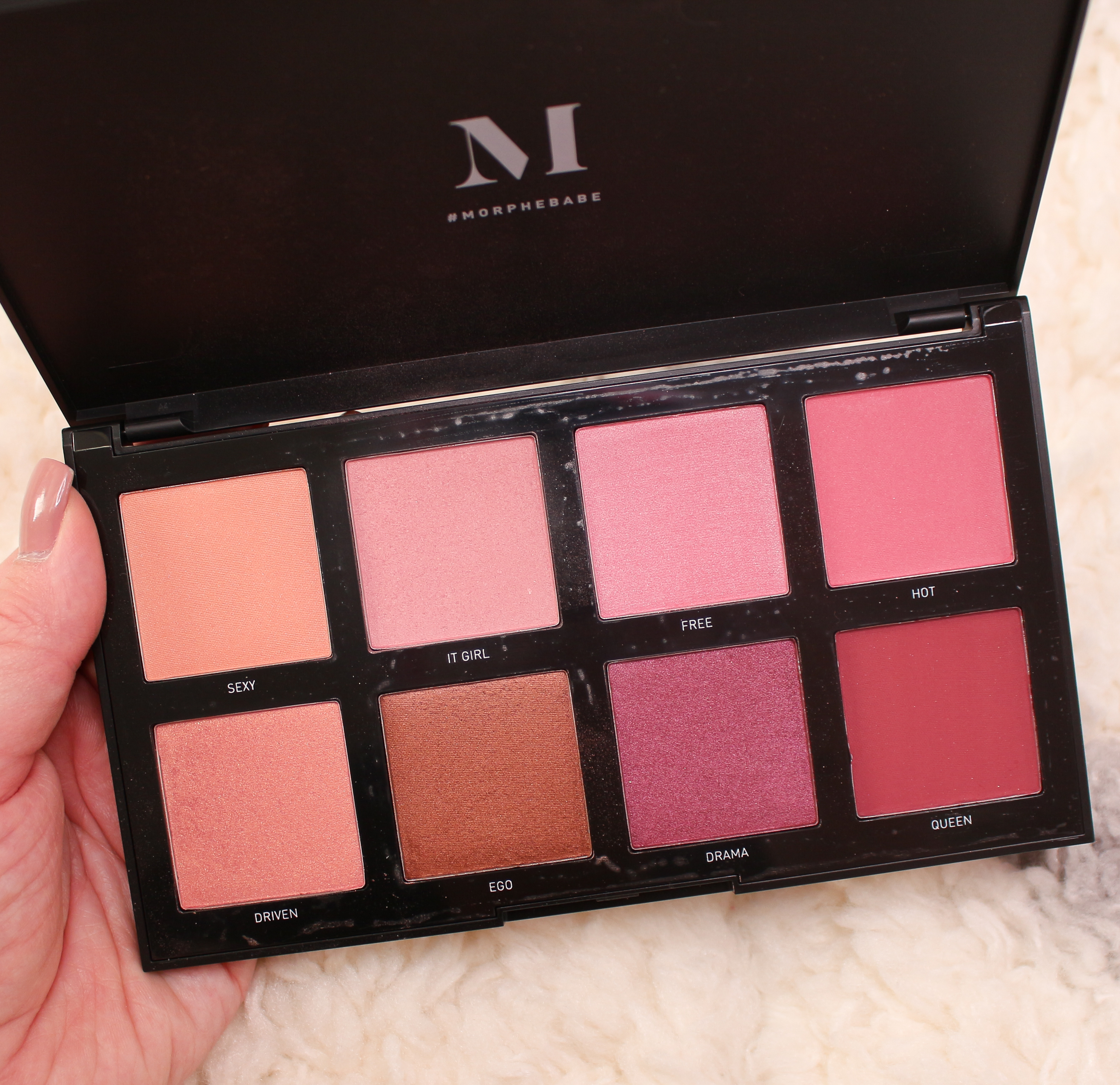 Kylie Cosmetics Snow Angel Kylighter: I wasn't originally going to talk about this because it's sold out (and I don't think it's coming back in stock) but I couldn't resist. The formula and shade are perfection. I didn't have high hopes for it because of her other highlighters, but this one is super blinding.  I'm kicking myself for not grabbing a backup because I can see myself hitting pan on this extremely fast. I'm still keeping my fingers crossed she brings it back or re-releases it under another collection.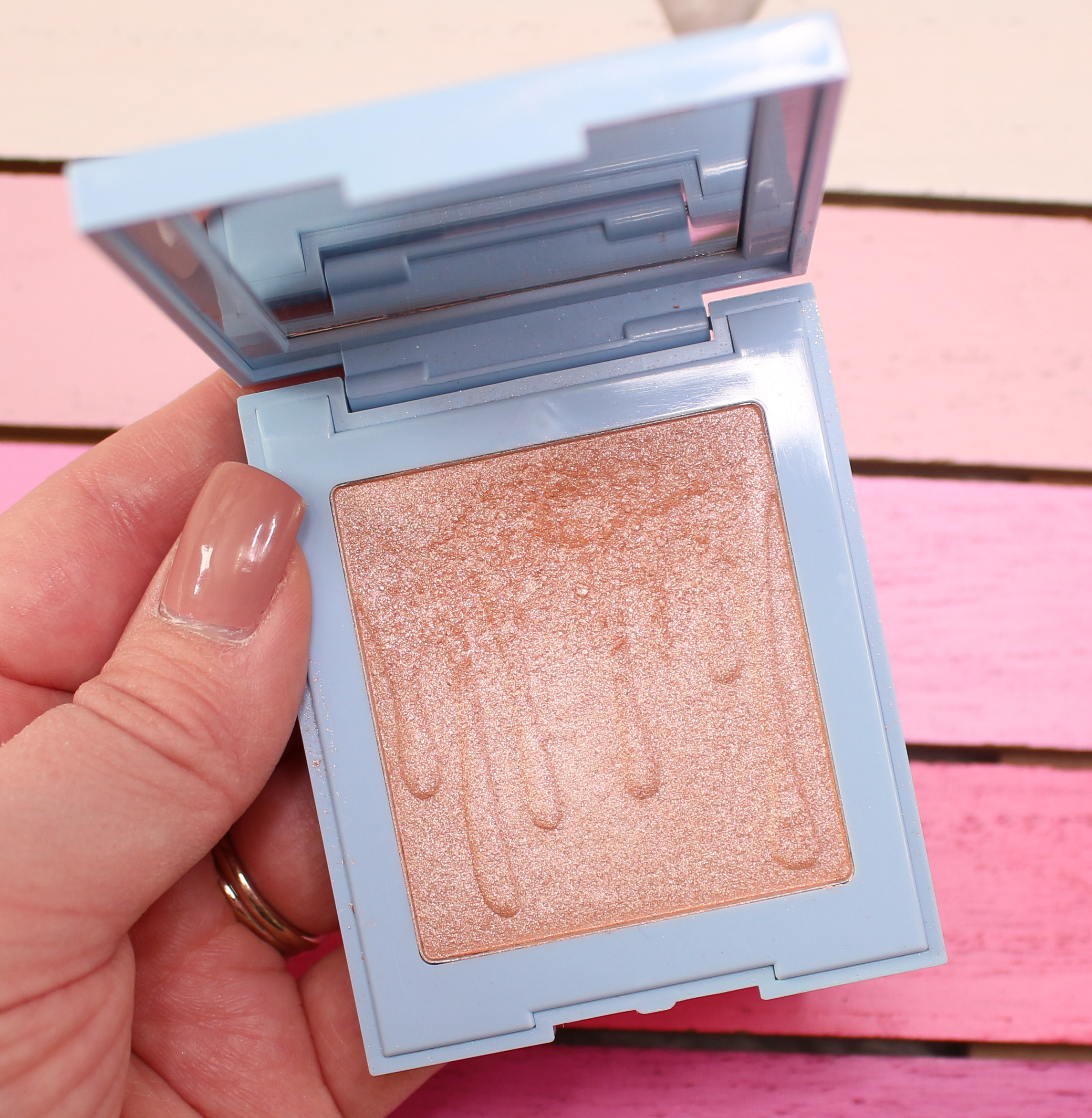 Revlon PhotoReady Candid Foundation: I bought this on a whim a few weeks ago because of JamBeauty89 or Jessica Braun on Youtube. She was raving about the formula, coverage and finish and that was enough for me to run out to CVS and grab it. She was absolutely right about EVERYTHING. The formula is medium coverage but extremely buildable. I couldn't tell you the last time I used a Revlon foundation, but I am hooked. A tad bit pricey for the drugstore (I think it was around $15) but if you find and stack coupons, you can probably get it for a good deal. Highly recommend giving this a try if you're in a foundation rut!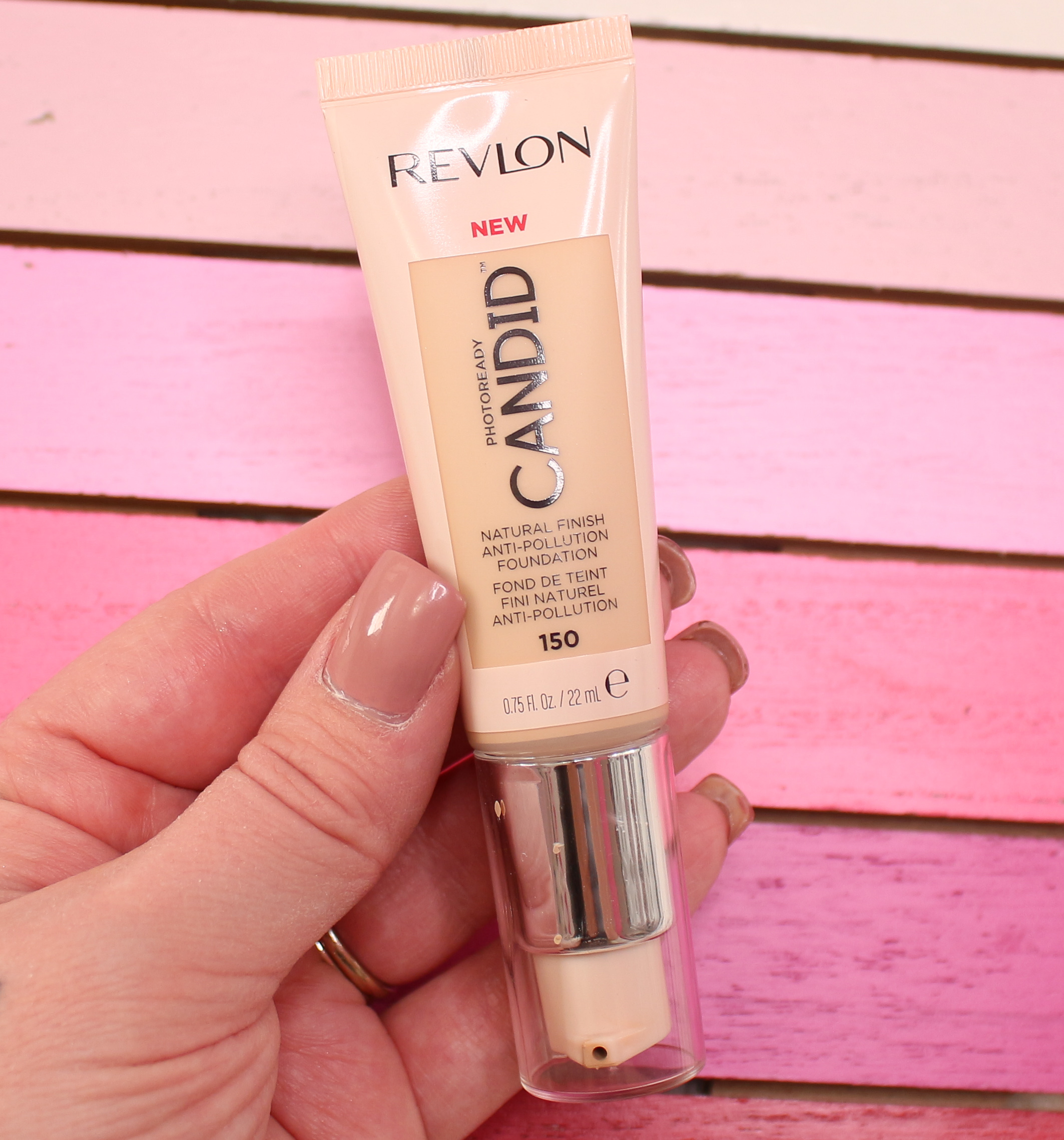 Huda Beauty Overachiever Concealer: Holy full coverage concealer! It is pretty thick so a little goes a long way. I loved how it didn't settle into my fine lines, wasn't drying and just made my under eye look so smooth and bright. I found it was best to apply with a damp beauty blender rather than a brush, but that's just my personal preference. It was one of the first concealers that I didn't have to set right away and worry about it creasing. Highly recommend trying – I think I MAY like it better than Tarte Shape Tape!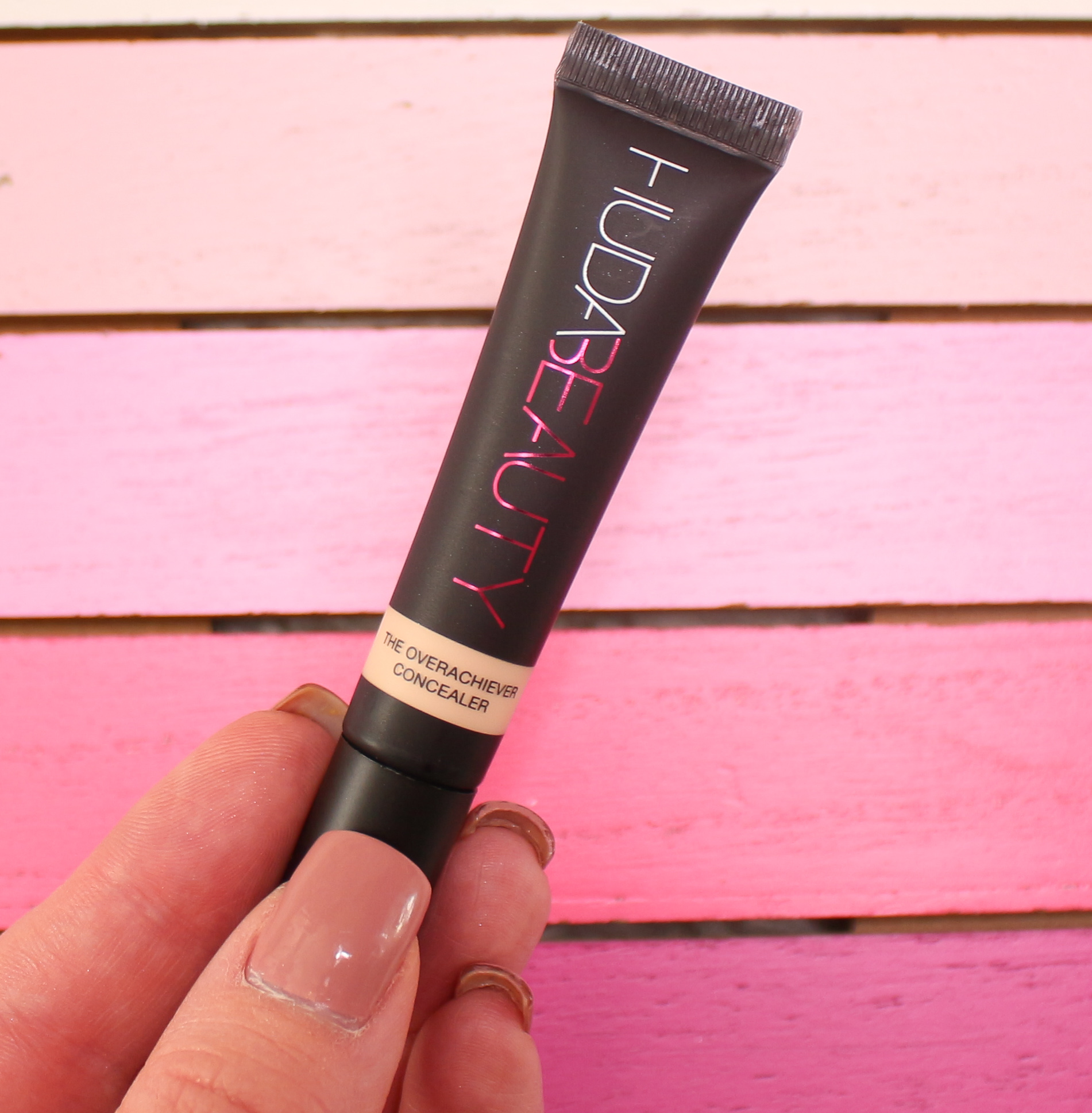 L'Oreal Rouge Signature Lightweight Matte Colored Ink: This was a last minute purchase when I was out buying the Revlon Candid Foundation. I happened to spot a full end cap at my CVS and it caught my eye. I decided to pick up the nude shades because that was the safest, so those are I Rule & I Create.  Let's just say, these are – interesting. The formula is extremely lightweight but the matte pigment is INTENSE. What was crazy is that it dried down pretty quickly but didn't even feel like I had anything on my lips. It was such a strange feeling, but one that was incredibly comfortable. I think they had 12 shades and after I tried these two nude shades, I went back and bought 4 more. It doesn't last incredibly long but I was able to get at least 6-7 hour wear time until I had to go back and touch up. I freaking LOVE these!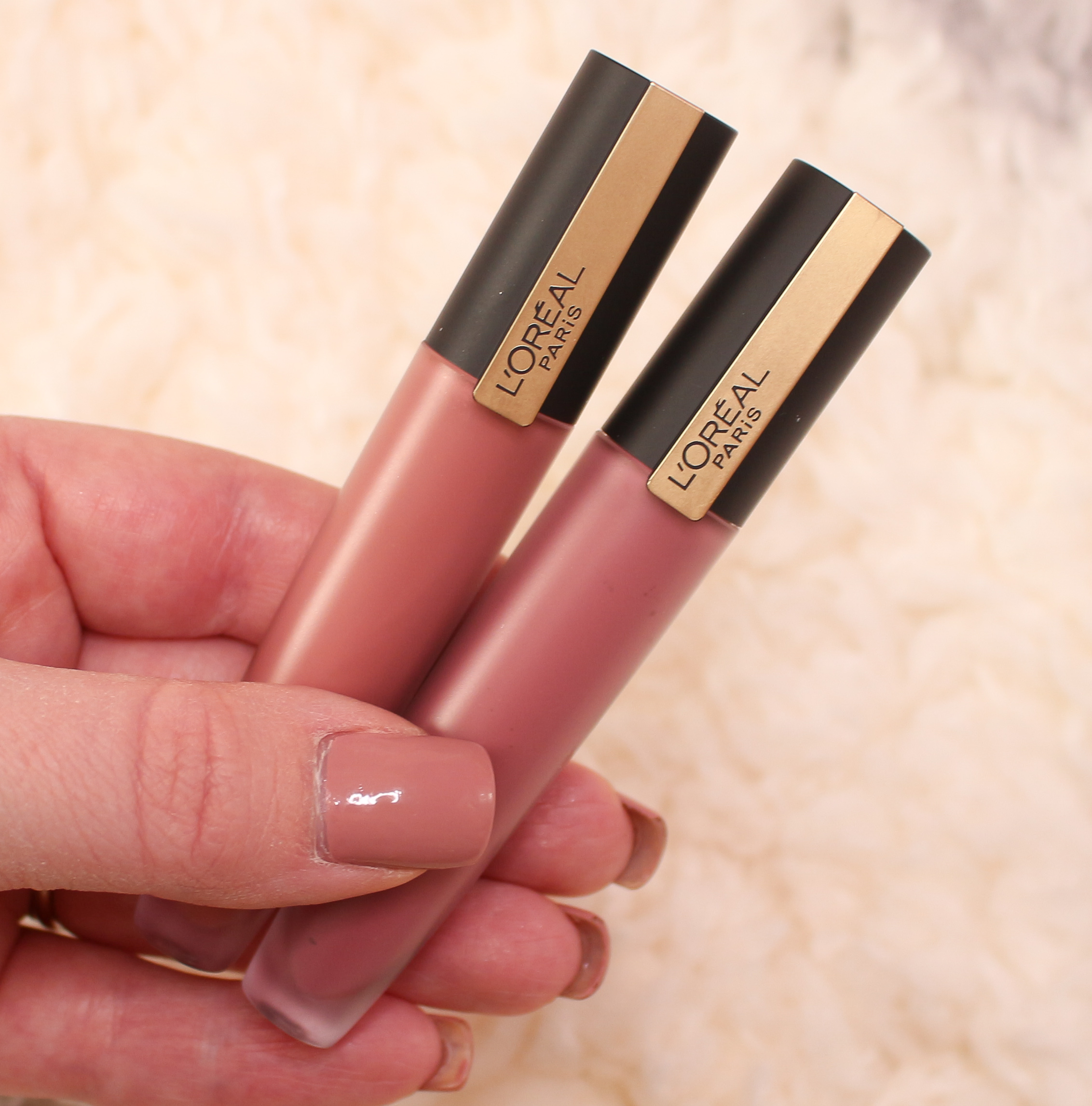 SHOP THIS POST:

Swatches: Snow Angel Highlighter, Driven Blush, It Girl Blush, I Create Matte Ink, I Rule Matte Ink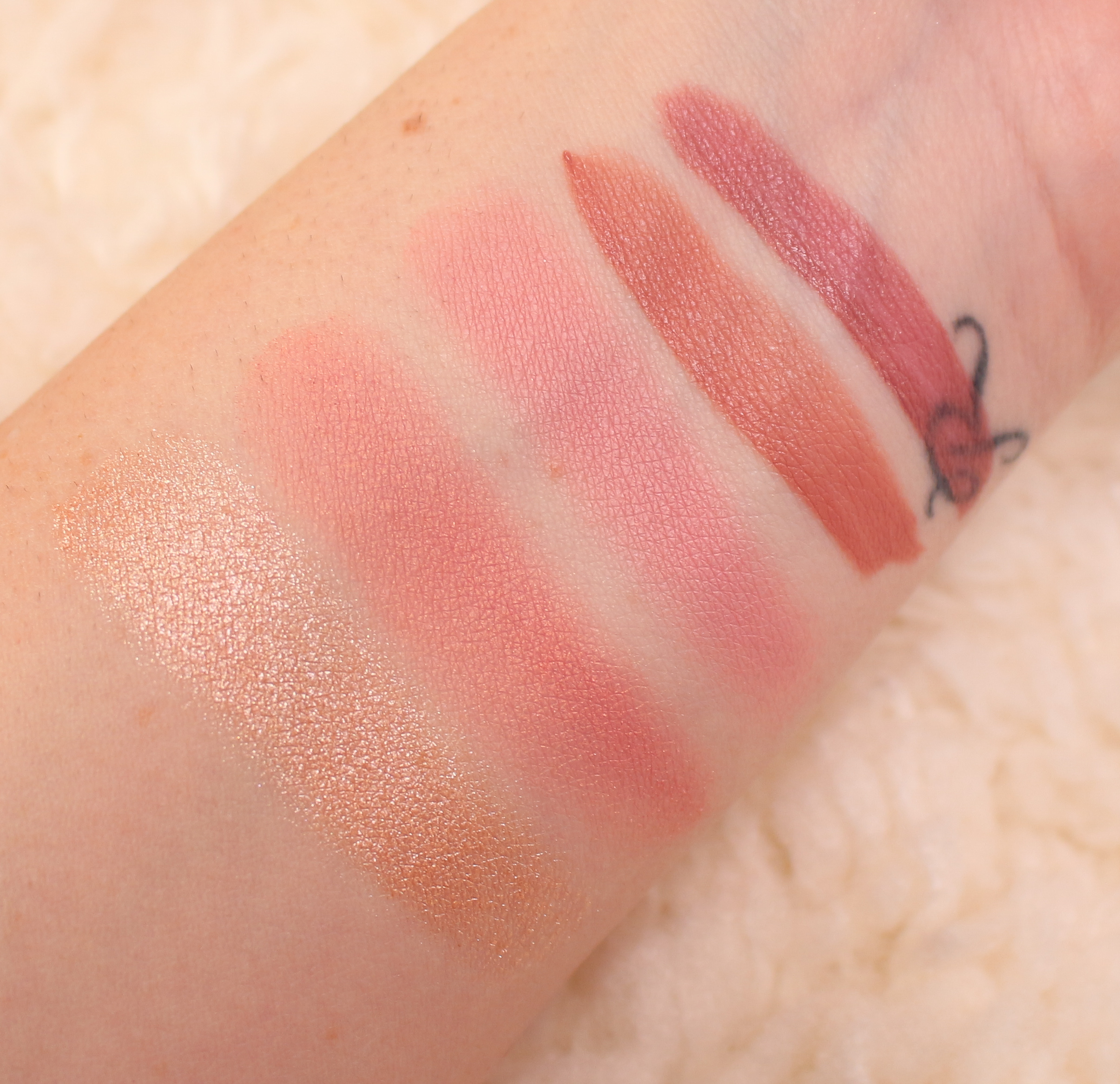 What were some products YOU loved this week?