*Post contains affiliate links*
I'm not the only one who lives their best life when they go to Target! Ha! Rylan never says no to a Target trip and a Starbucks Vanilla Bean Frap. Can you blame him? This week's Target Tuesday post contains another mix of finds including a great beauty offer where you can get back a $5 gift card. Let's dive in!
Room Essentials Mugs (Various): Target always has the cutest mugs and I always have to refrain myself from buying them all! For $3, you can't beat the price and they make super cute props for Instagram!
Shop the Room Essentials collection HERE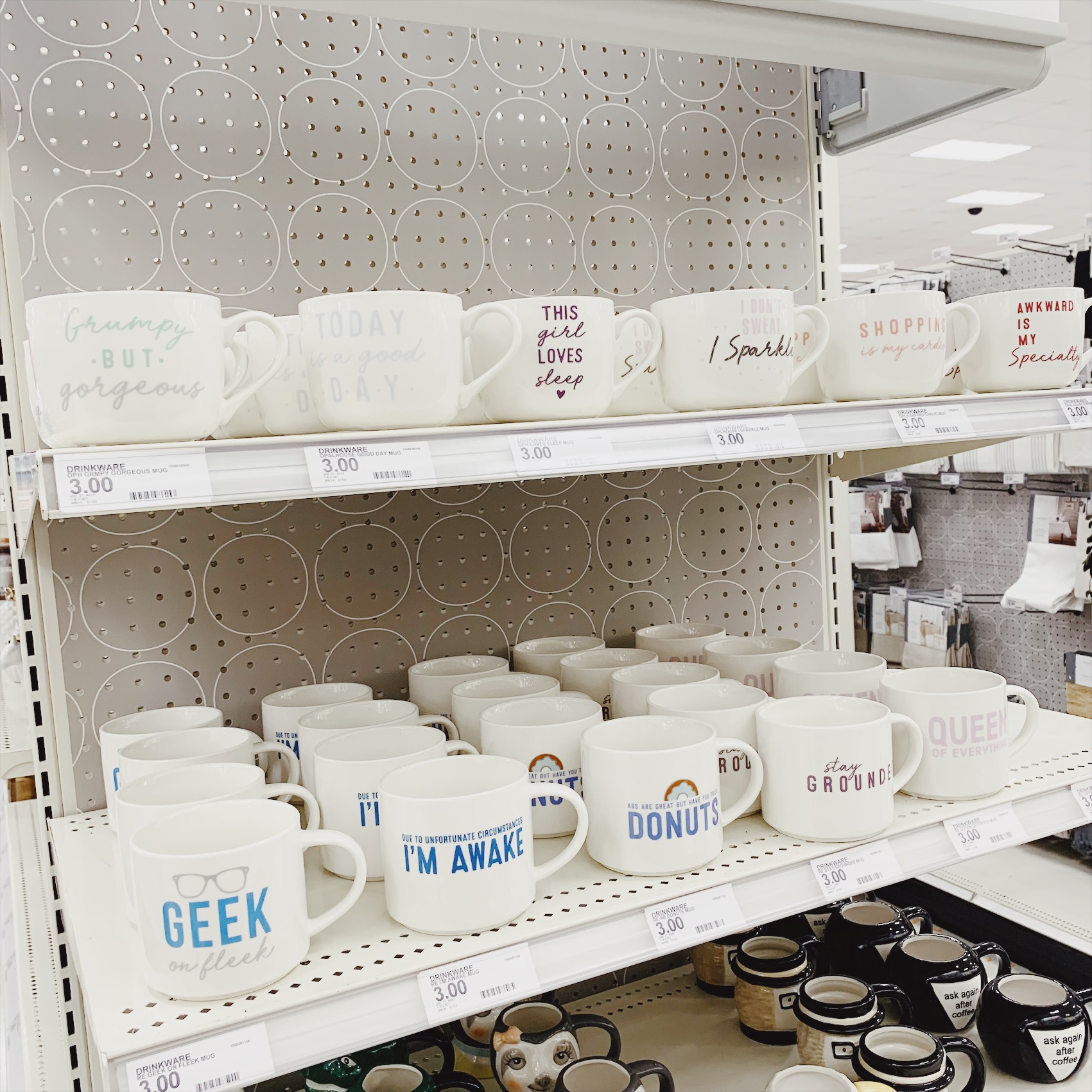 Another fun drink option if you aren't into coffee are these fun S'ip by S'well Stainless Steel Insulated Water Bottles. They had a TON of different designs available and were exclusive to Target. They retail for $24.99 and you can even buy a brush to make cleaning them easier.
Shop The Entire Collection HERE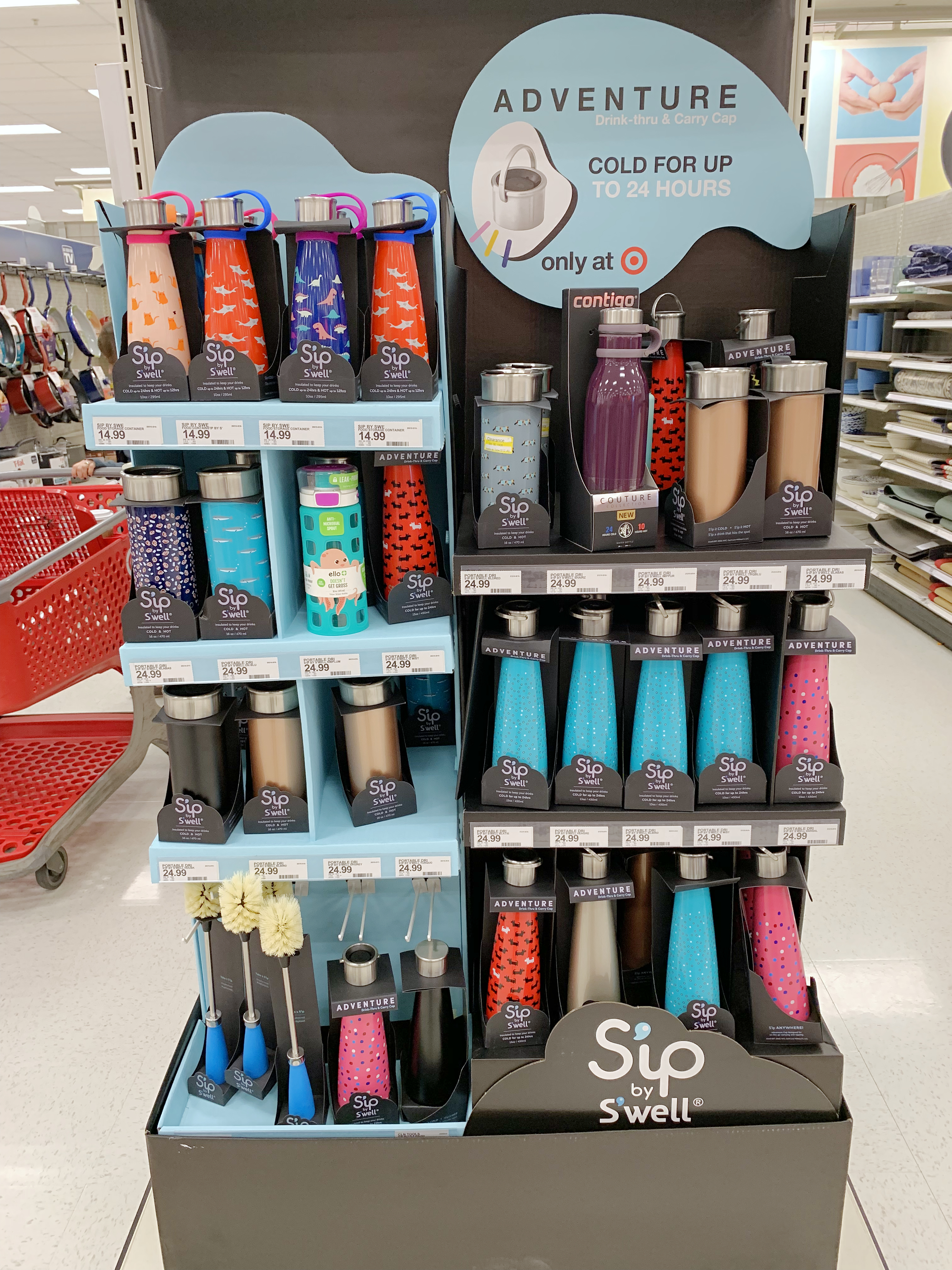 Home Decor:
I'm actually kicking myself for not buying this for myself! How cute is this oversized elephant basket from the brand OPALHOUSE?! You can use it for storage or even put a potted plant inside. I heard there was a giraffe one as well, but they didn't have that at my store. Either way – I need this asap and will most likely be going back to get it! Retails for $24.99.
Shop the OPALHOUSE Elephant Basket HERE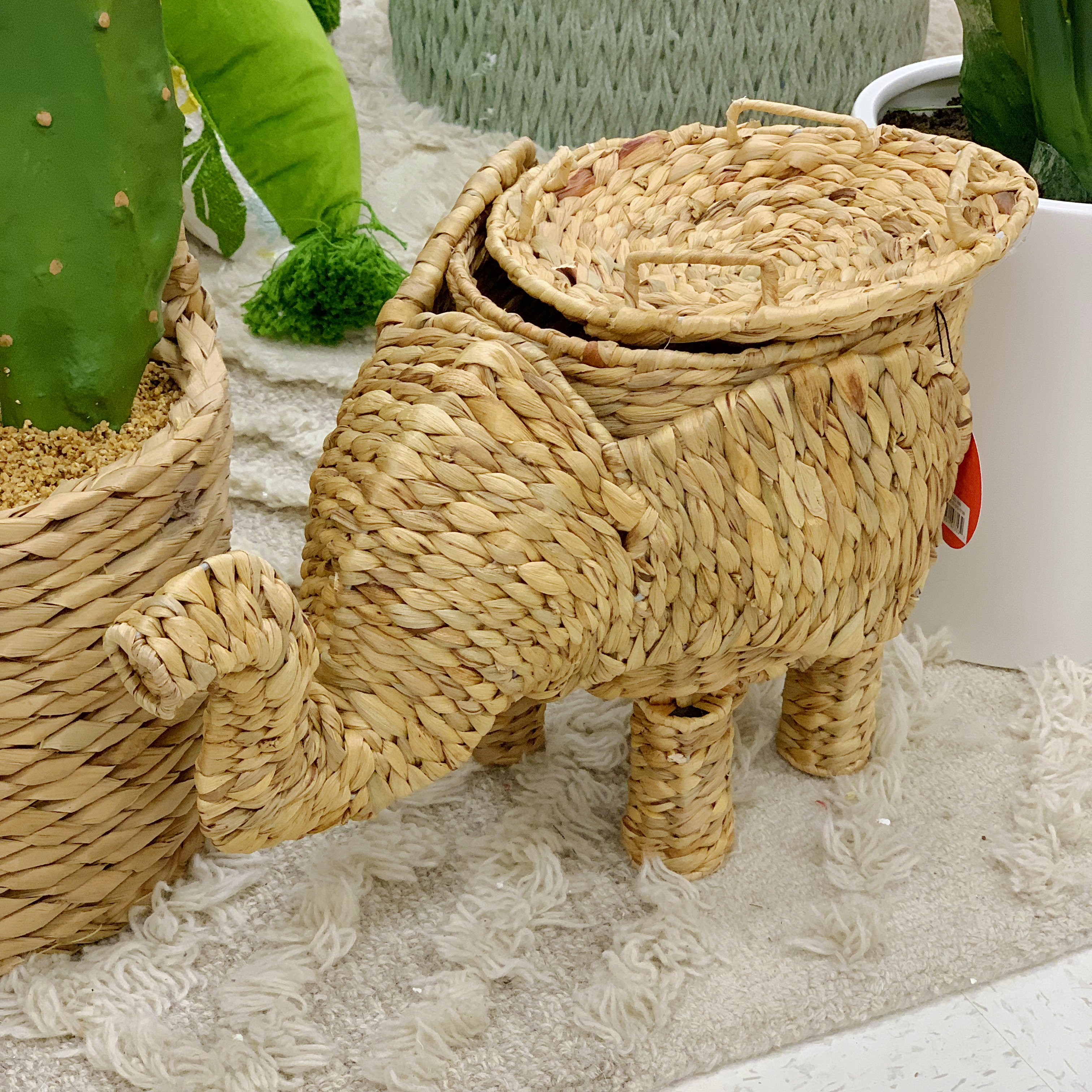 Need to decorate for Valentine's Day? These large sequin heart throw pillows are PERFECT! They are great decor pieces for any time of the year and feature gold sequins on one side and white on the other. They also had pink or grey faux fur pillows as well as a white sherpa style – both in heart form. Retails for $19.99
Get Cozy HERE
Let's talk beauty! Now through 1/19/19, when you buy 3 select beauty care items you receive a $5 gift card! The first beauty product that caught my eye was the Pacifica Wake Up Beautiful Beauty Powder. Apparently, this is a drinkable beauty product that you can add to your drink (preferably tea) before bed. I couldn't find a ton of info on this so I can't tell you exactly how it works or the benefits, but it was definitely interesting to me! If you want me to pick it up and give it a try, let me know!
Shop Pacifica HERE | Shop The Powder HERE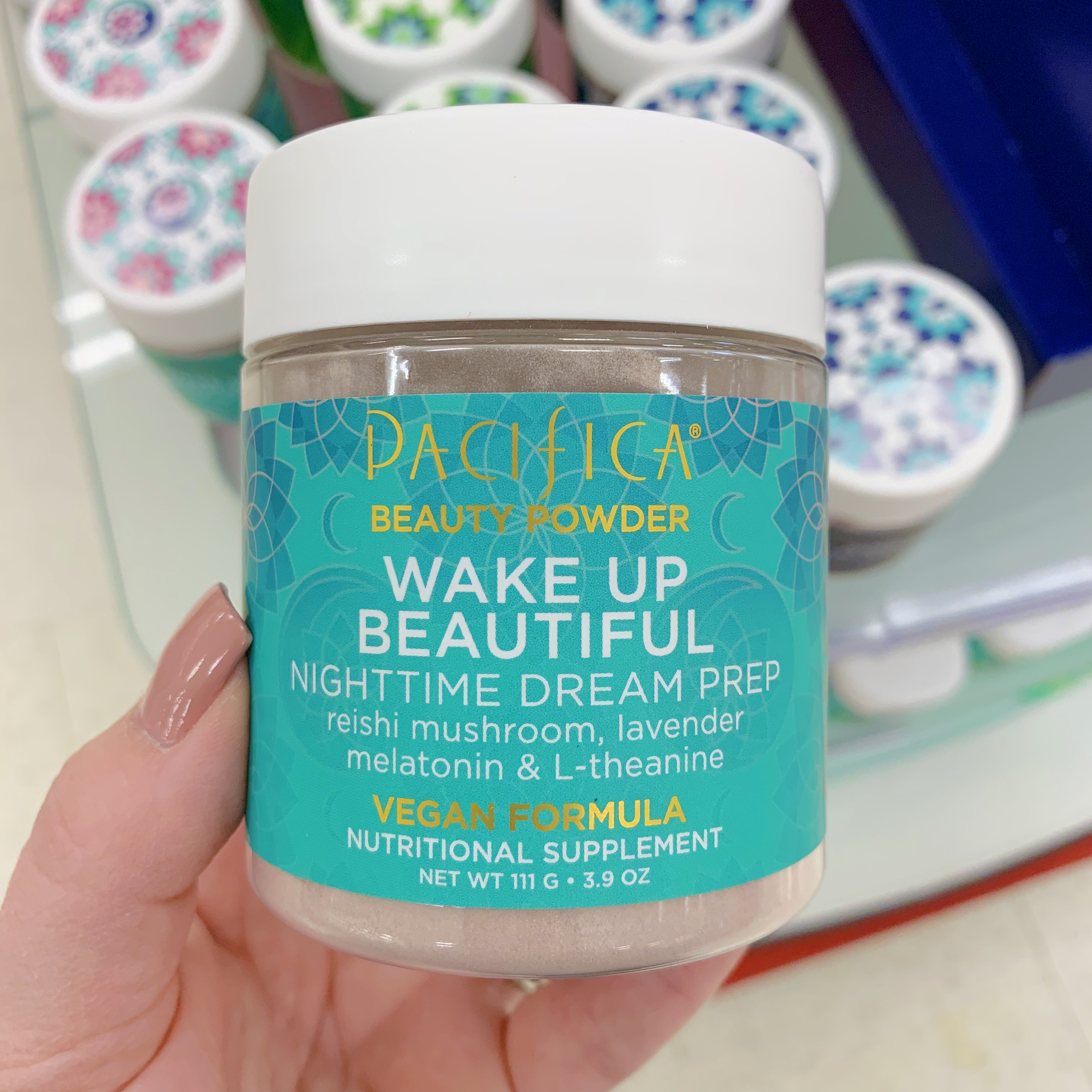 One of my favorite beauty lines, Pixi, has been KILLING the game lately with all of their newest makeup & skincare releases. I found quite a few new Rose themed skincare products and knew they all had to come home with me. If you have never tried their Glow Tonic, I highly recommend it. It's such a fantastic toner and makes my skin look incredible. All of the Pixi SKINCARE items qualify for the Buy 3 get a $5 gift card – not the makeup products. A few of my Pixi Skin Faves:
Pixi Makeup Fixing Mist: http://bit.ly/2Dc31YQ
Pixi Glow Tonic: http://bit.ly/2DdjJal
Pixi Vitamin Wakeup Mist: http://bit.ly/2TLwChc
Pixi Glowtion: http://bit.ly/2TTi6Eh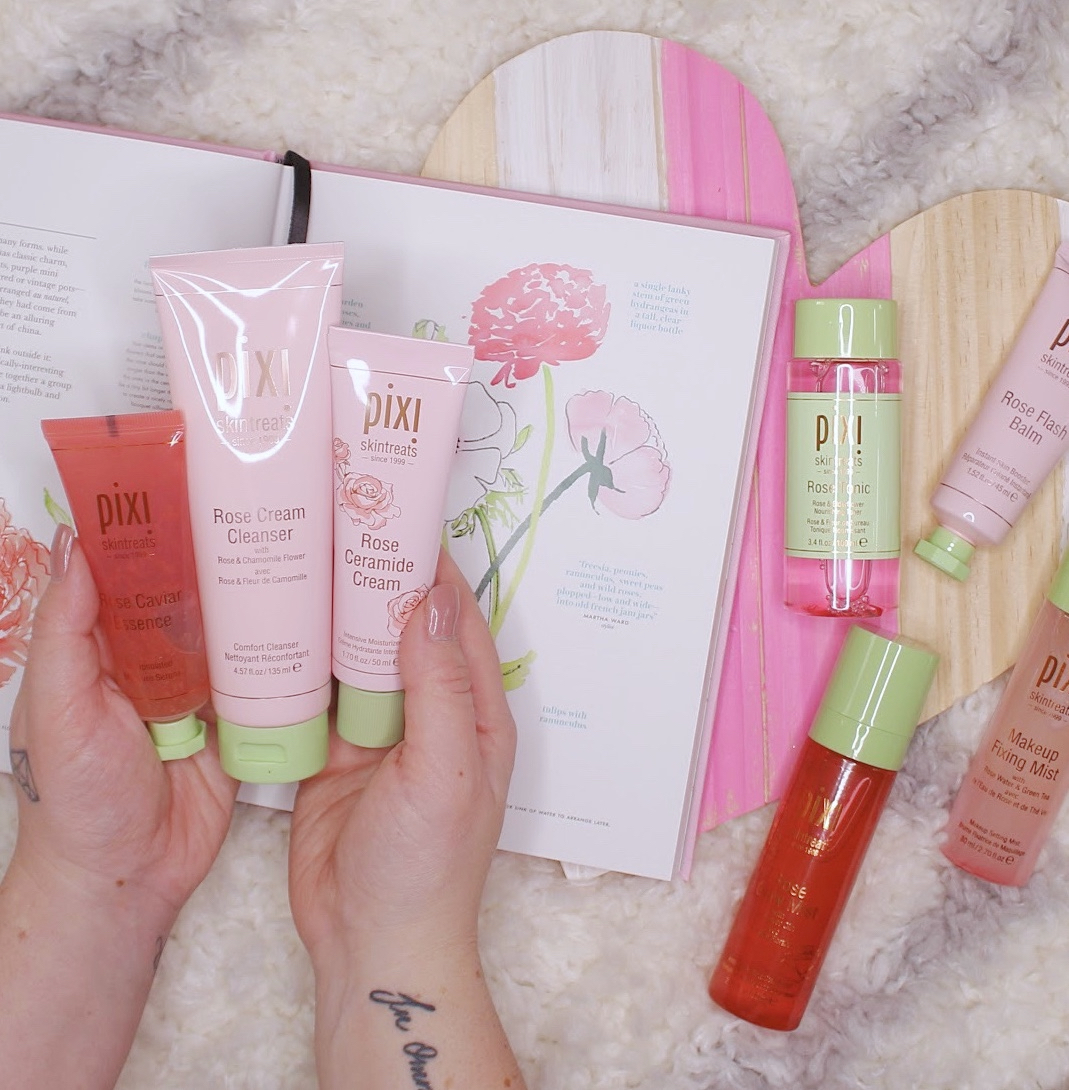 SHOP THIS POST: (Scroll For More)

What were some recent finds you spotted at Target lately?