Sponsored post by Mirum. All opinions are my own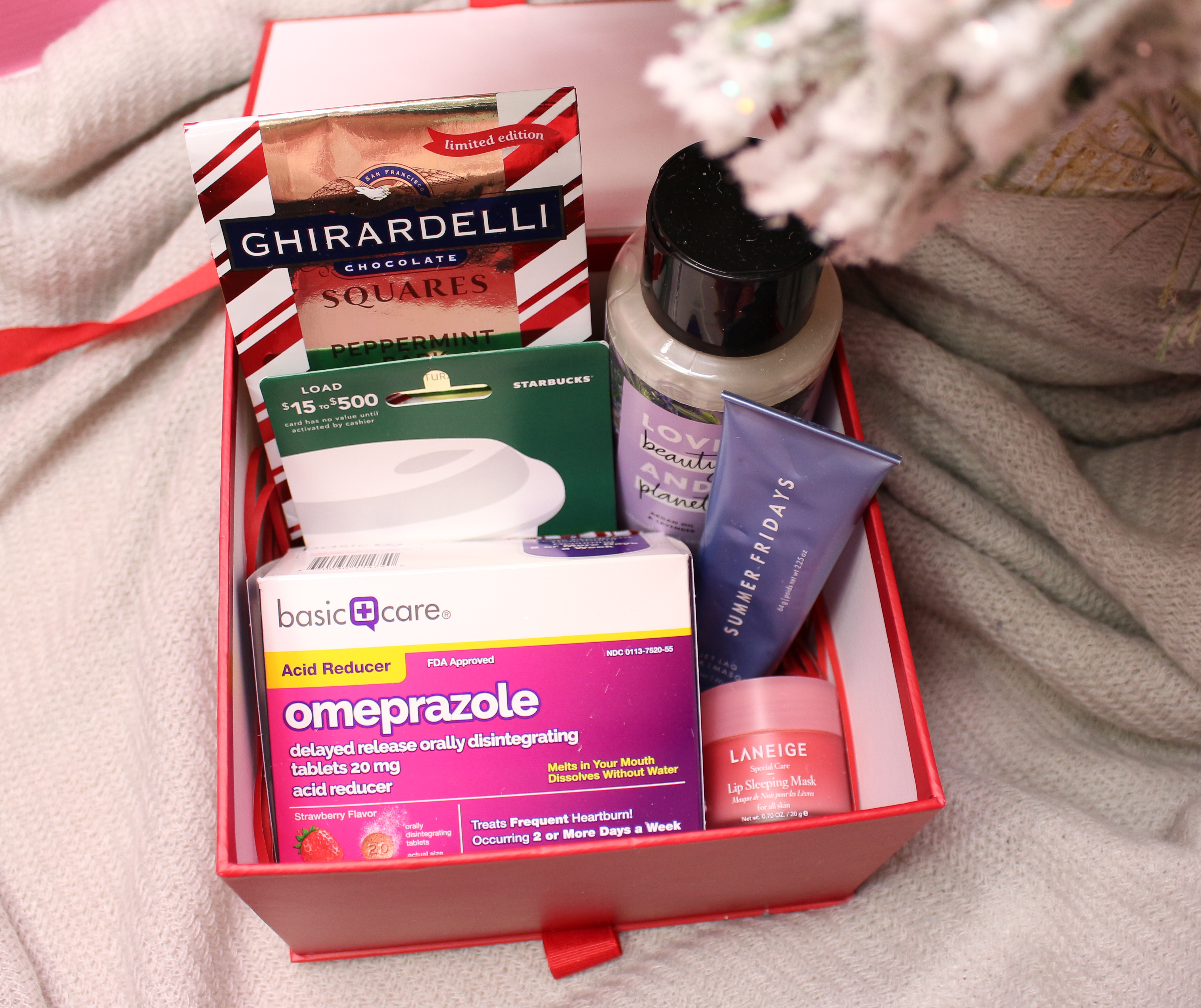 Holiday time means gathering with friends and family and especially those who are out of town that may come to stay with you during the season. Whenever I have guests, I always like to make sure they feel extremely welcome and at home while they are away and it's thoughtful gifts like this that can make all the difference. Here's a peek at what is in my welcome basket this year! I try to make sure I fill it with essentials and a few extra splurges and treats. Not only does it look festive, but I know it will excite them as well!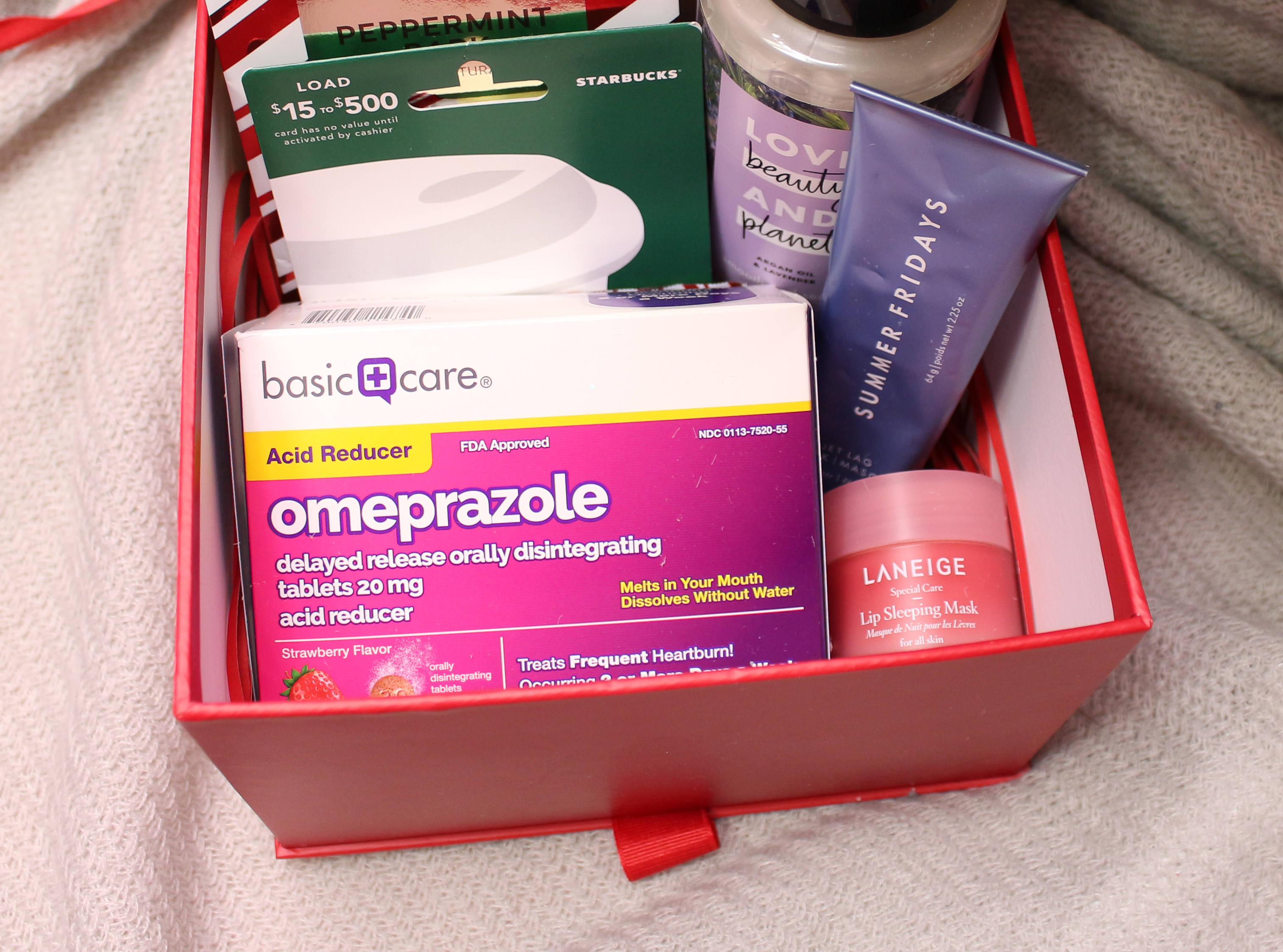 One of the main items in the basket is the new Basic Care Omeprazole Orally Disintegrating Tablet launching at Amazon – a brand NEW innovation for treating heartburn. We eat SO much food around the Holidays, that having something like this on hand is a total must-have. Omeprazole ODT is designed to treat the symptoms of frequent heartburn (meaning 2 or more days a week) This strawberry-flavored tablet works just like the Omeprazole tablet that is currently available, but in a new form –  a dissolving tablet while you're on the go. So that means when you're at Holiday parties or driving around the neighborhood looking at lights and decorations because Omeprazole ODT has MELTechTM, it allows the tablet to dissolve on your tongue easily – so no water needed! Plus, who wants to swallow pills? Definitely not me – I hate it! These taste great and go down easily by just melting in your mouth.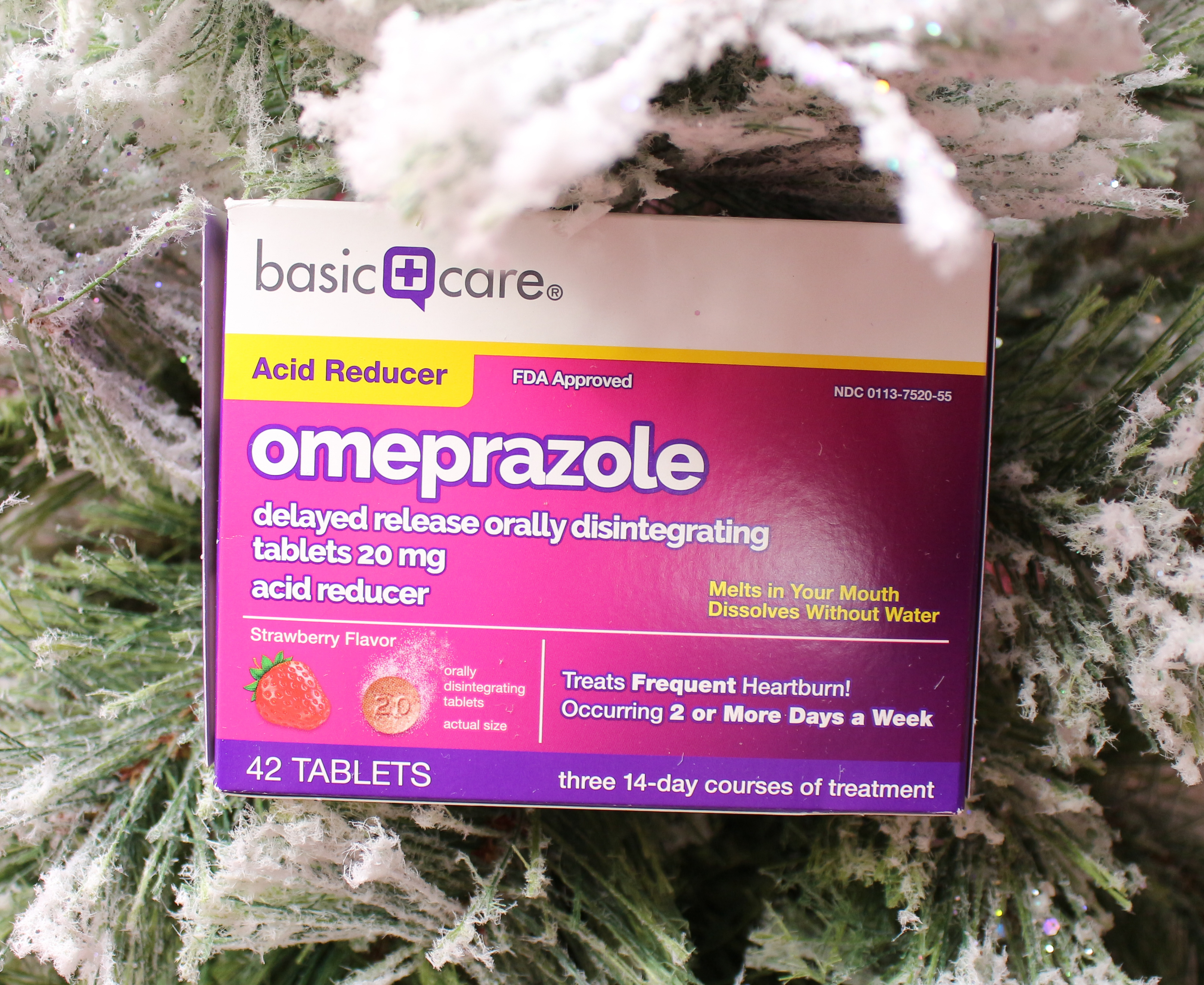 The best part is these are readily available on Amazon (with prime shipping!) so they are easy to order and arrive at your doorstep in no time.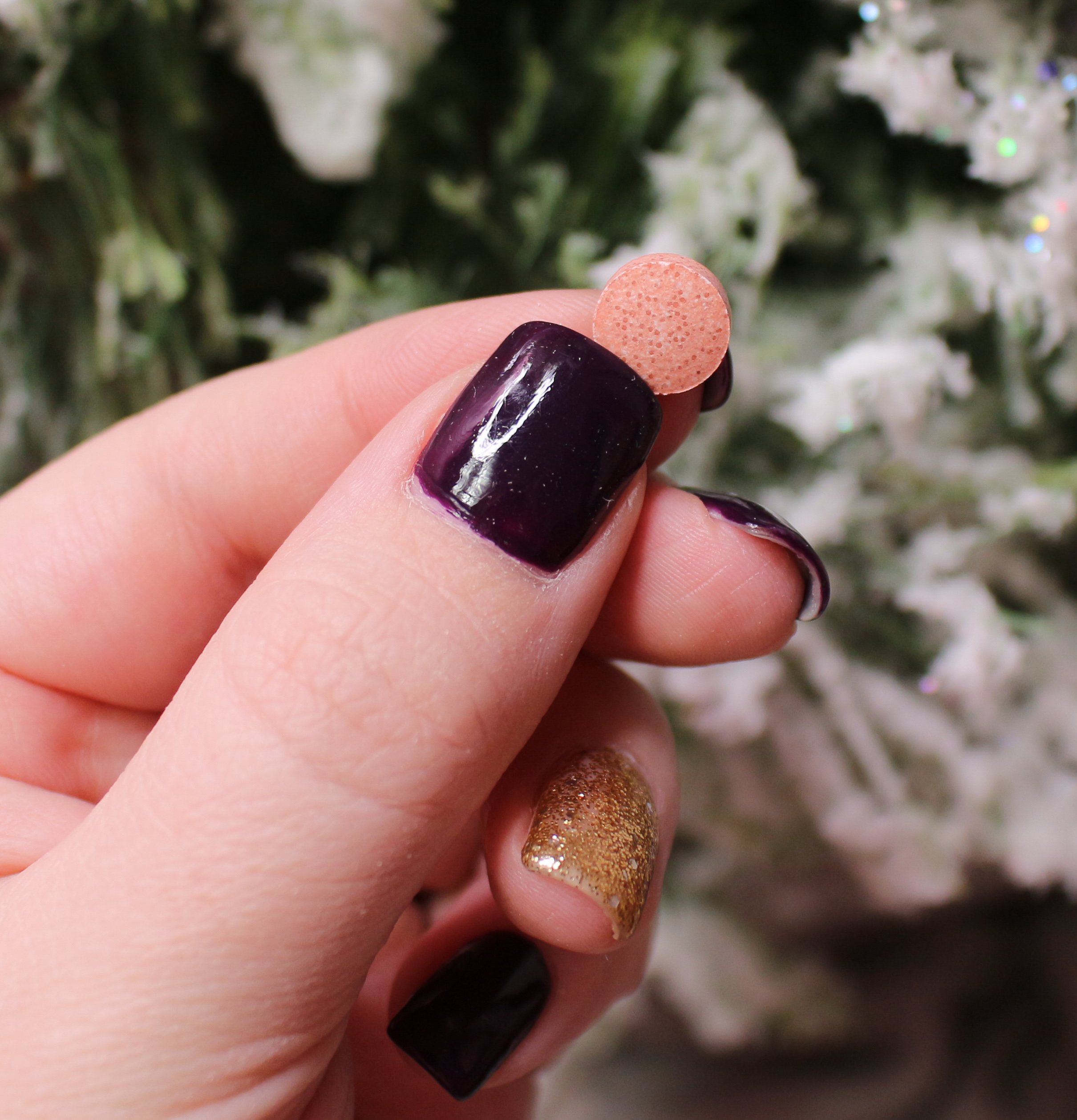 Don't let heartburn ruin your Holiday this year! I've had issues in the past where I let my own heartburn get the best of me, but now because these are so convenient and I'm able to take them with me on the go, I won't ever let that happen again! Your guests are definitely going to thank you for including this in their welcome basket. Be sure to hop on over to Amazon and pick up a box HERE (With prime shipping!)
Disclaimer: Use as directed by taking one dose every 24 hours for 14 days to treat frequent heartburn (occurring 2 or more days a week). May take 1-4 days for full effect, ODT is not intended for immediate relief. Do not take for more than 14 days, or more often than every four months, unless directed by your doctor.