If you have kids, you know 2 things – They eat up ALL the snacks in the house and their hands are almost always absolutely filthy when they leave school. Today I'm sharing with you my new favorite product to avoid grimy, grubby hands and how this same product can protect you from cold & flu season. Enter Nice 'n CLEAN Antibacterial Hand Wipes.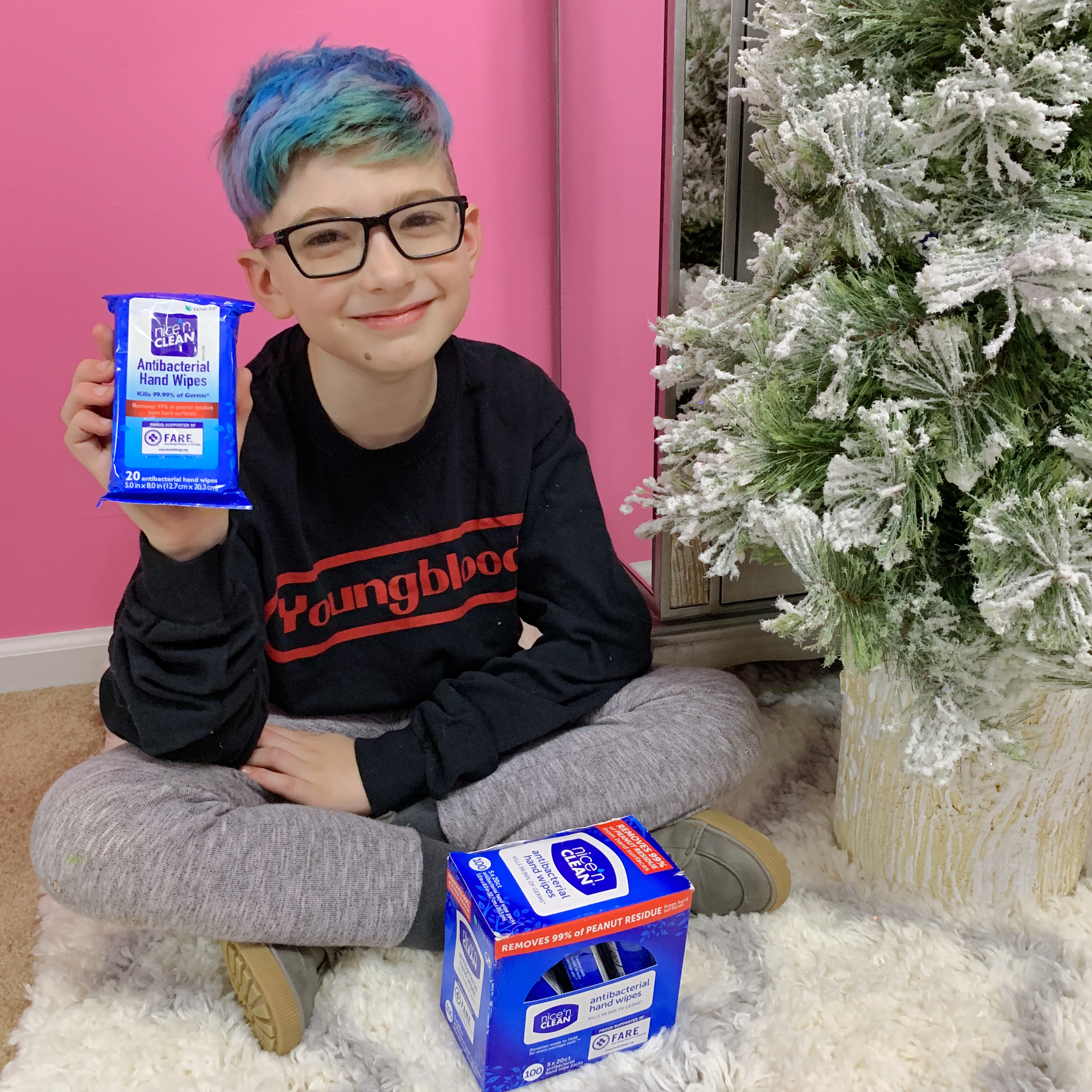 These wipes are an absolute LIFESAVER. I picked them up at my local CVS while I was in the allergy section and I am so thrilled I did. There are 5 antibacterial hand wipe packs in one package which makes it easy to put them anywhere your heart desires. I have one in my car, my purse, in the kitchen and Rylan also brings them to school with him. He has recess right before lunch and if I know him, there is no way he's using the bathroom to wash up before he starts eating. (ew) These are perfect to place in his lunchbox so he can grab one and even share with his friends before he starts chowing down. Sidenote: Nice 'n CLEAN® Antibacterial Hand Wipes partnered with the Food Allergy Research Association (FARE) to support FARE's mission of safety and inclusion for individuals with food allergies.
Check out how Rylan uses them in his lunchbox below!
How genius is that parents?! I love the Nice 'n CLEAN wipes for SO many reasons, but the #1 has to be because they are SAFE! They are proven to remove 99% of peanut residue from hard surfaces, kill 99.99% of germs & 80% of common infections spread by hands. We used to use gels but with the Nice n Clean wipes, they are so much more effective to remove soil and bacteria from hands and surfaces (which gels don't do!) and are infused with aloe and Vitamin E to help keep hands moisturized and feeling soft.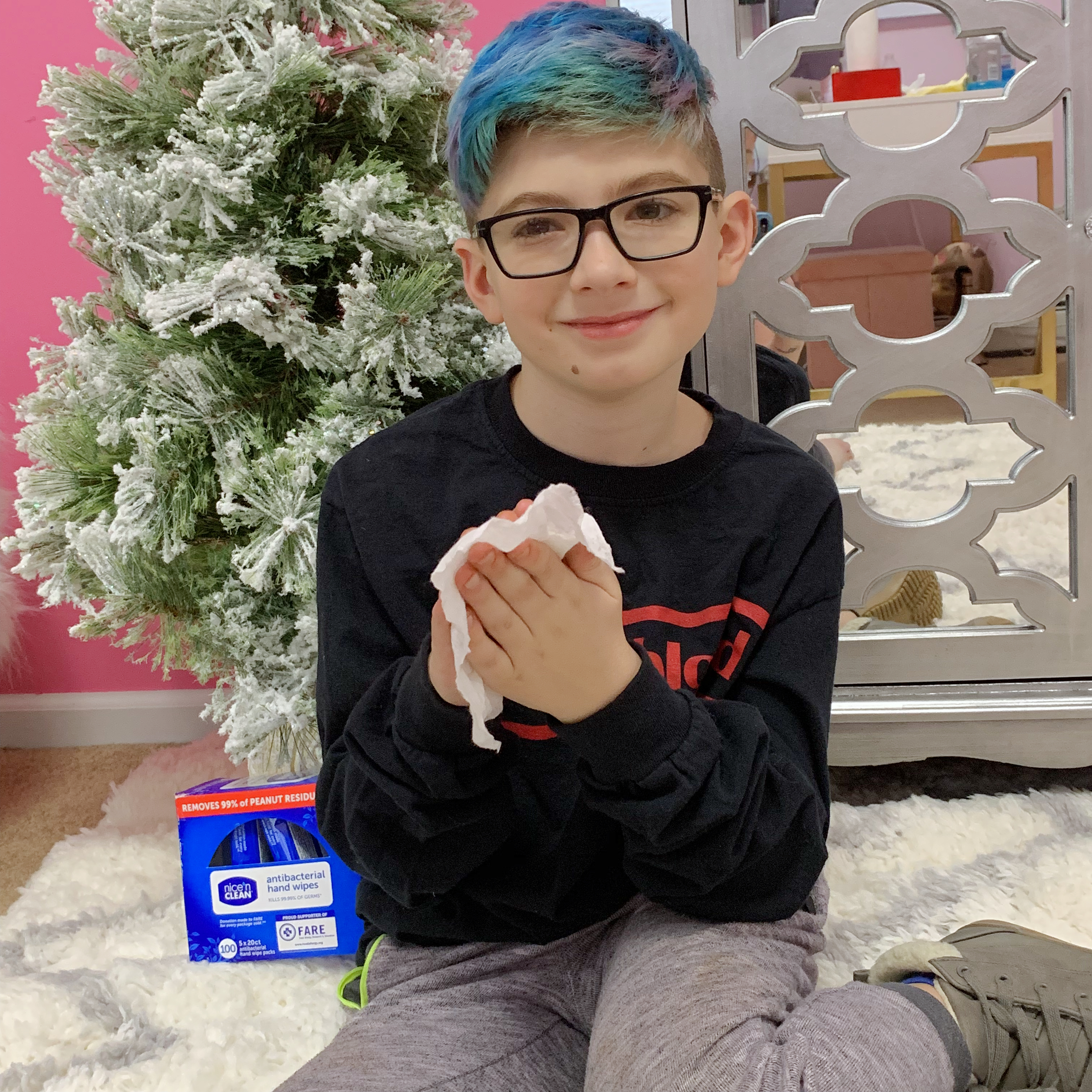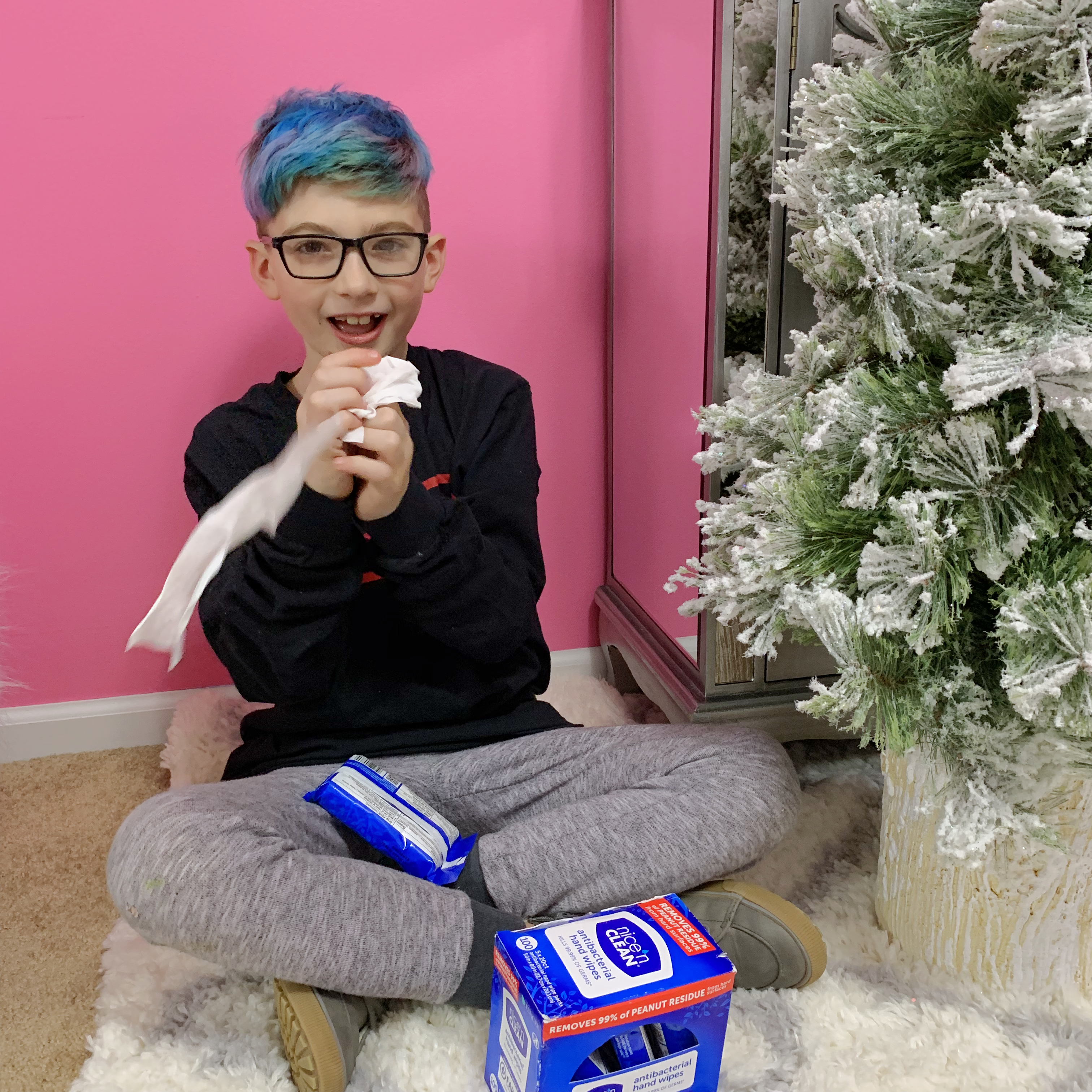 They slip so easily into his backpack as well! SO not only does Rylan have one for his lunch, but any time on the bus or after school activities.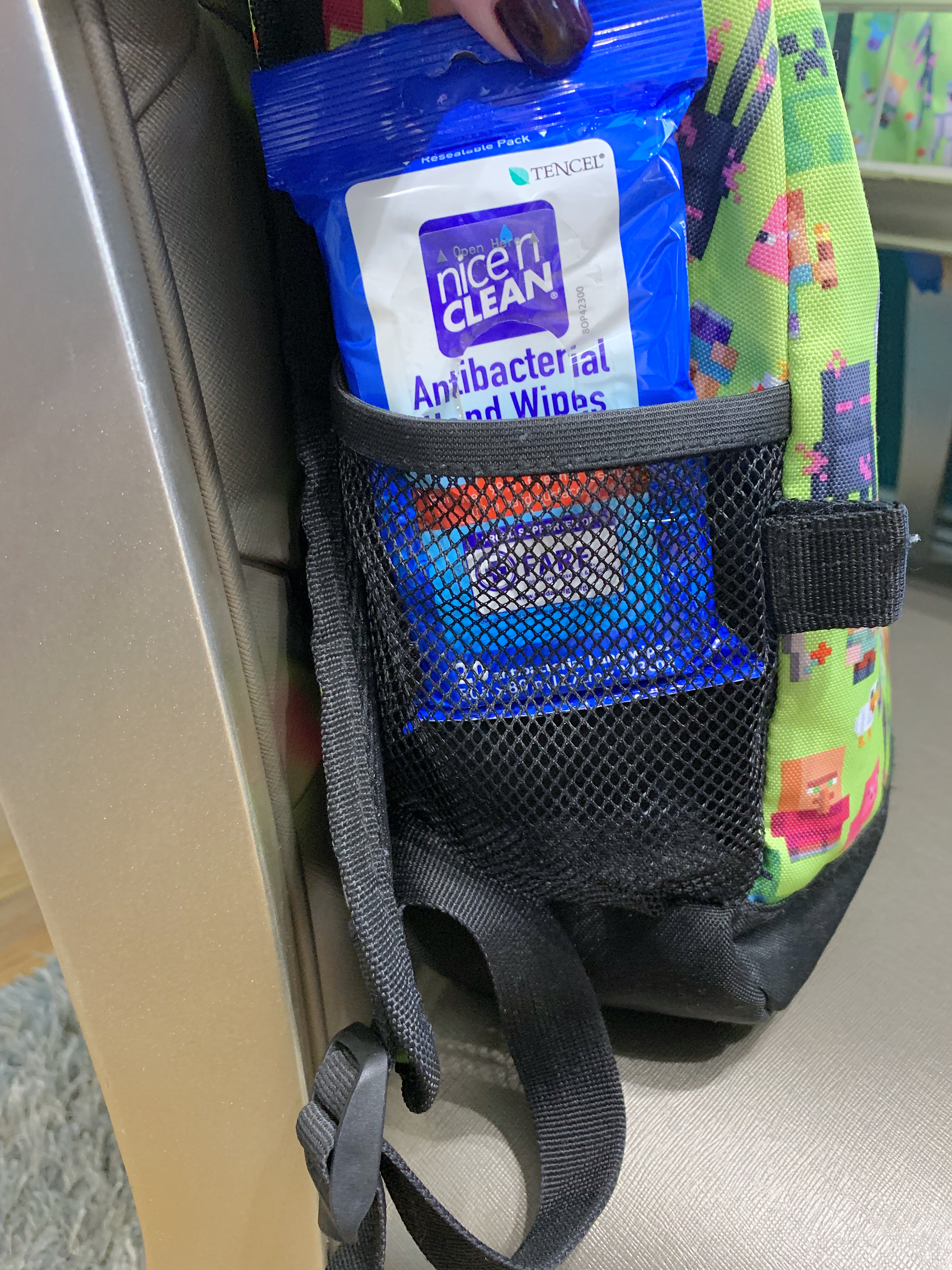 Avoid grubby hands and colds this season & head into your local CVS to purchase Nice 'n CLEAN Antibacterial Hand Wipes 5 X 20ct. Family Value Pack today!
This post is part of a social shopper marketing insight campaign with Pollinate Media Group® and NicePak, but all my opinions are my own. #pmedia #nicencleanwipes  http://my-disclosur.es/OBsstV