Sponsored by Crest. All opinions are my own
Does anyone else take WAY more photos during the Holiday season than any other time of the year? I know I do! I always want to cherish all of the memories being made with friends and family so it was time to step up my self-care game this season by taking the #CrestWhiteStripsChallenge with Crest 3D White Glamorous White Whitestrips for the next 14 days. These whitestrips noticeably give you a whiter smile in just days and even though I'm only on day 3, I can absolutely see a difference.
Since the weather has been getting colder, I have definitely been adding WAY more coffee into my day. I need it with all of the madness that is the Holiday season! Crest 3D Whitestrips remove 10 years of tough, coffee-stained teeth and that is exactly what I needed to happen….and fast!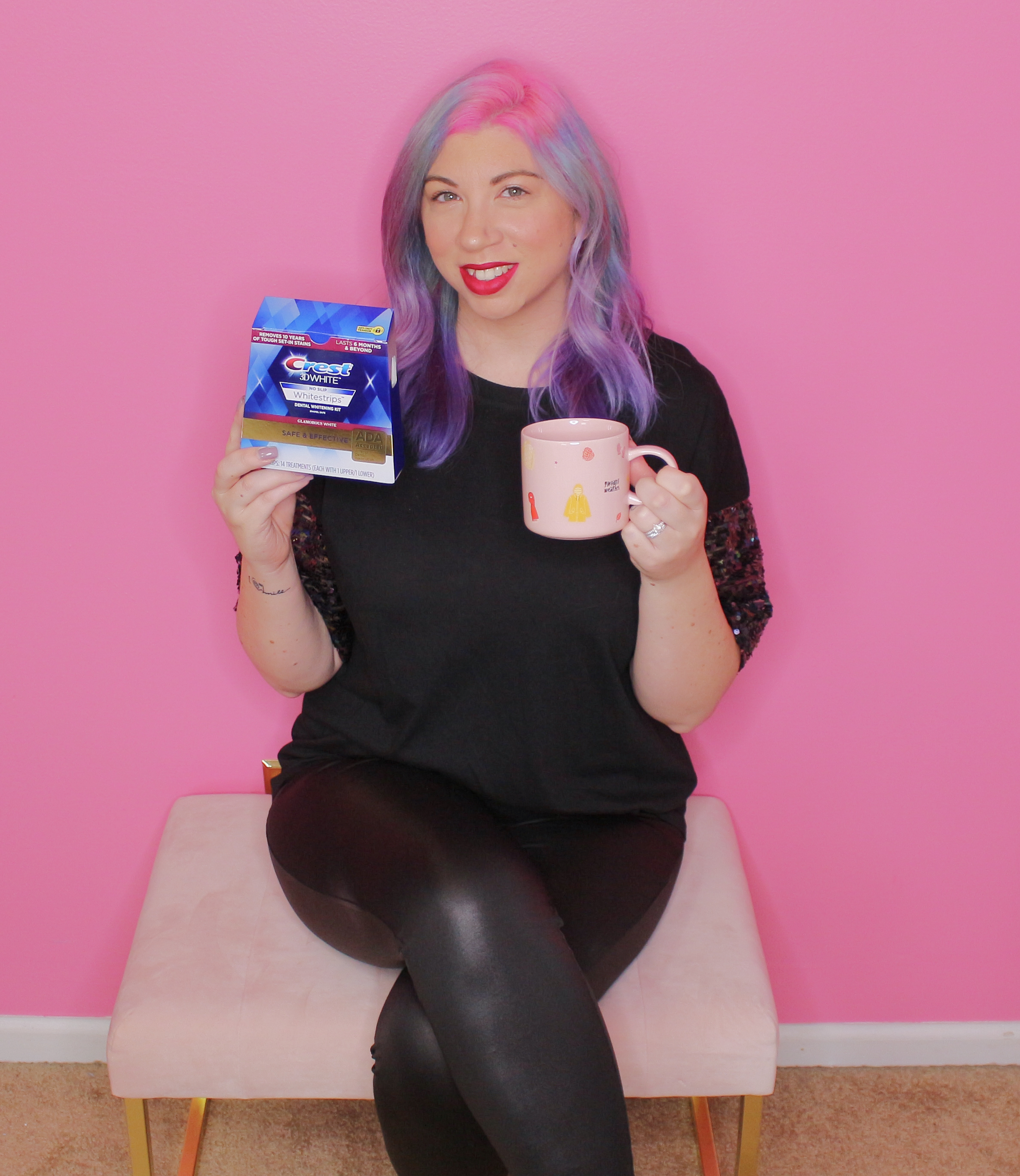 The best part about the strips is that I can do the 30-minute treatment once a day from the comfort of my own home. I will usually do it at night when I'm binge-watching a TV show and the time goes by so fast. Because of the Advanced Seal™ Technology, the no-slip grip stays put. They adhere to the top and bottom teeth super secure so I don't have to worry about them slipping off when I am trying to talk or drink some water (Yes! You can drink water while you are mid-application!)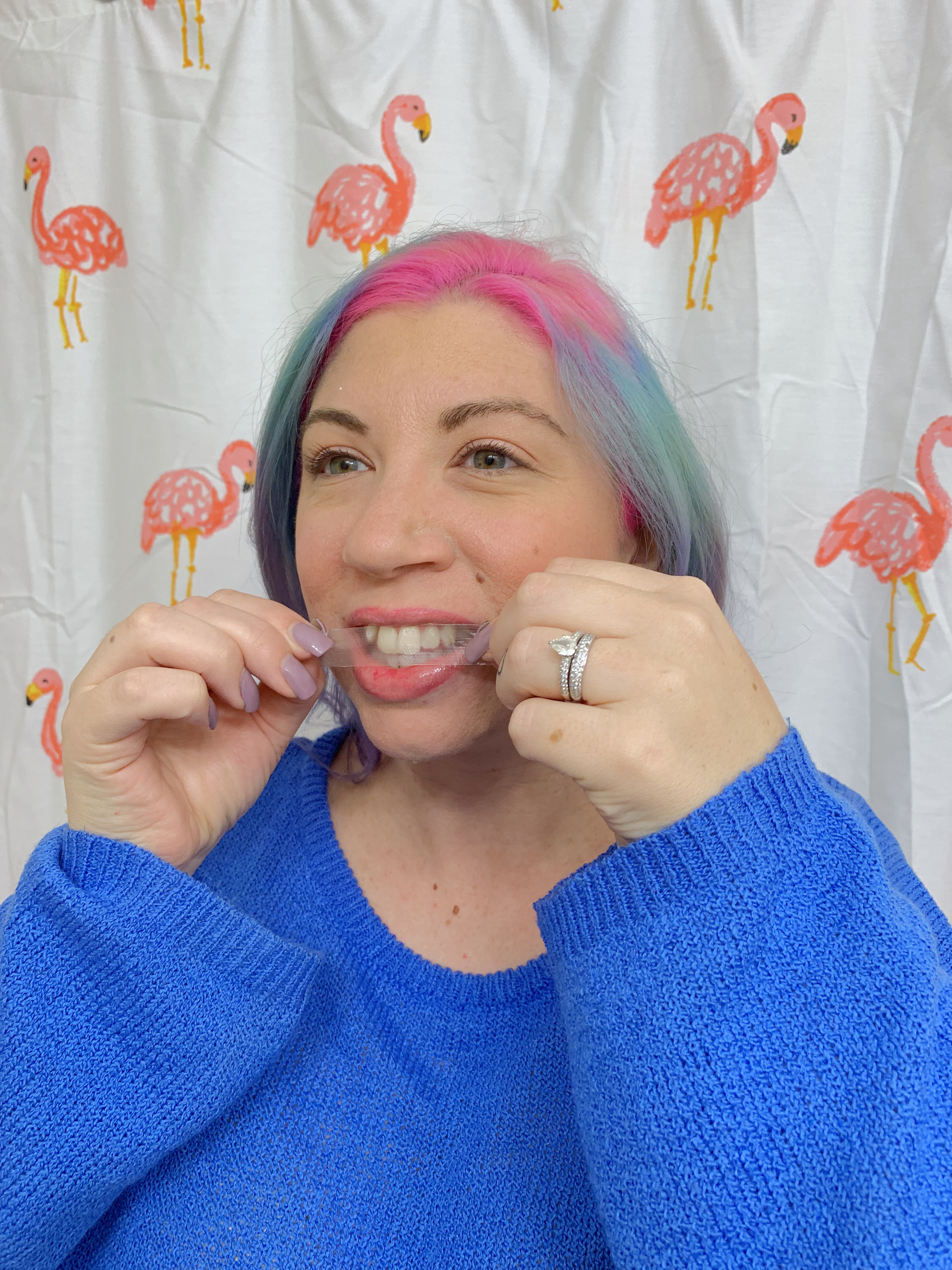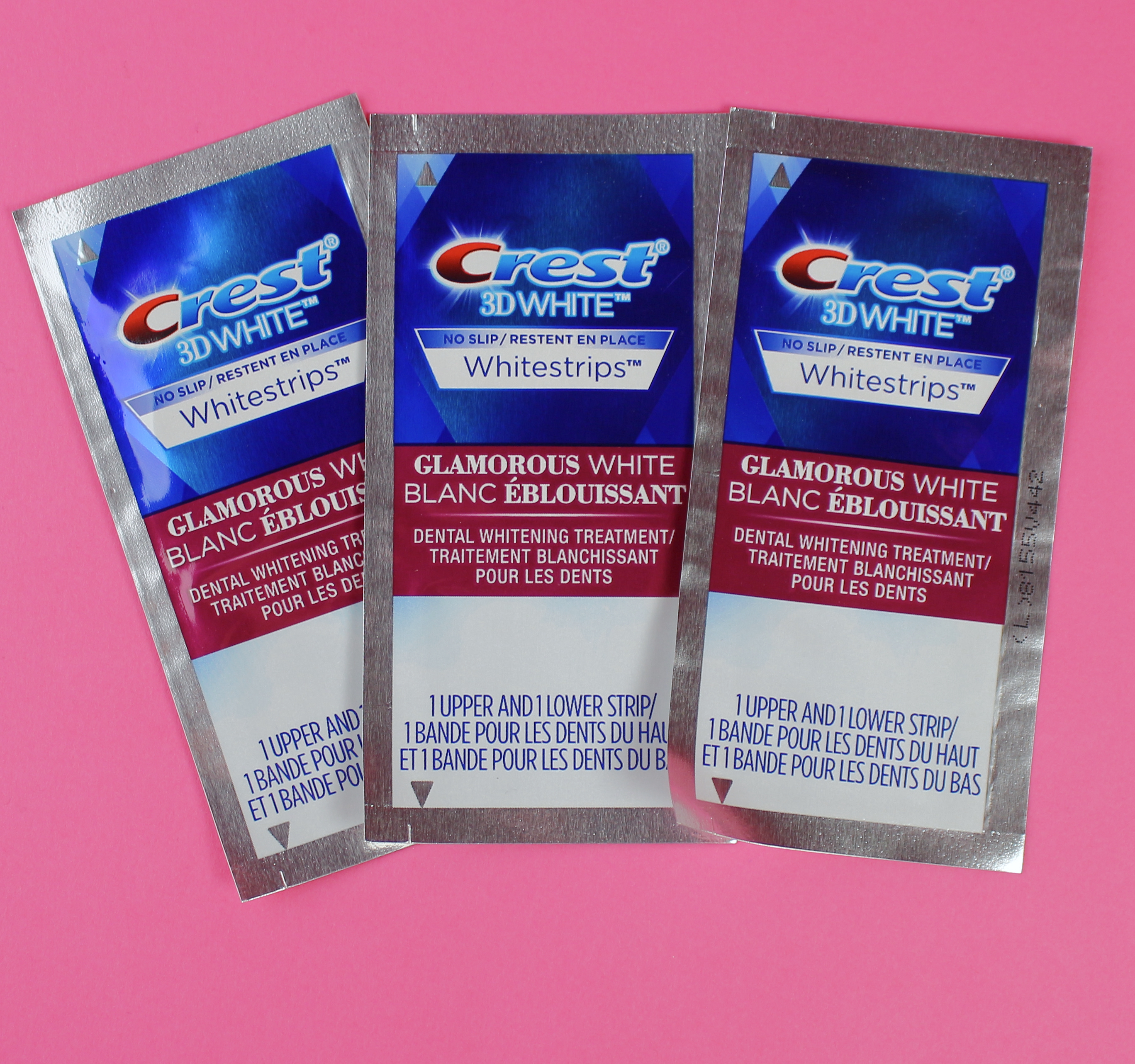 Each strip comes individually packaged with incredibly fool-proof instructions. You receive 1 upper and 1 lower strip and apply to your teeth gel side down. I've tried teeth whitening in the past, but nothing has ever come close to the dramatic results I'm seeing in just THREE days with Crest 3D Whitestrips. It's crazy! I can't even imagine what my teeth will look like when I have fully completed the treatments. Plus, the results last for up to 6 months and beyond.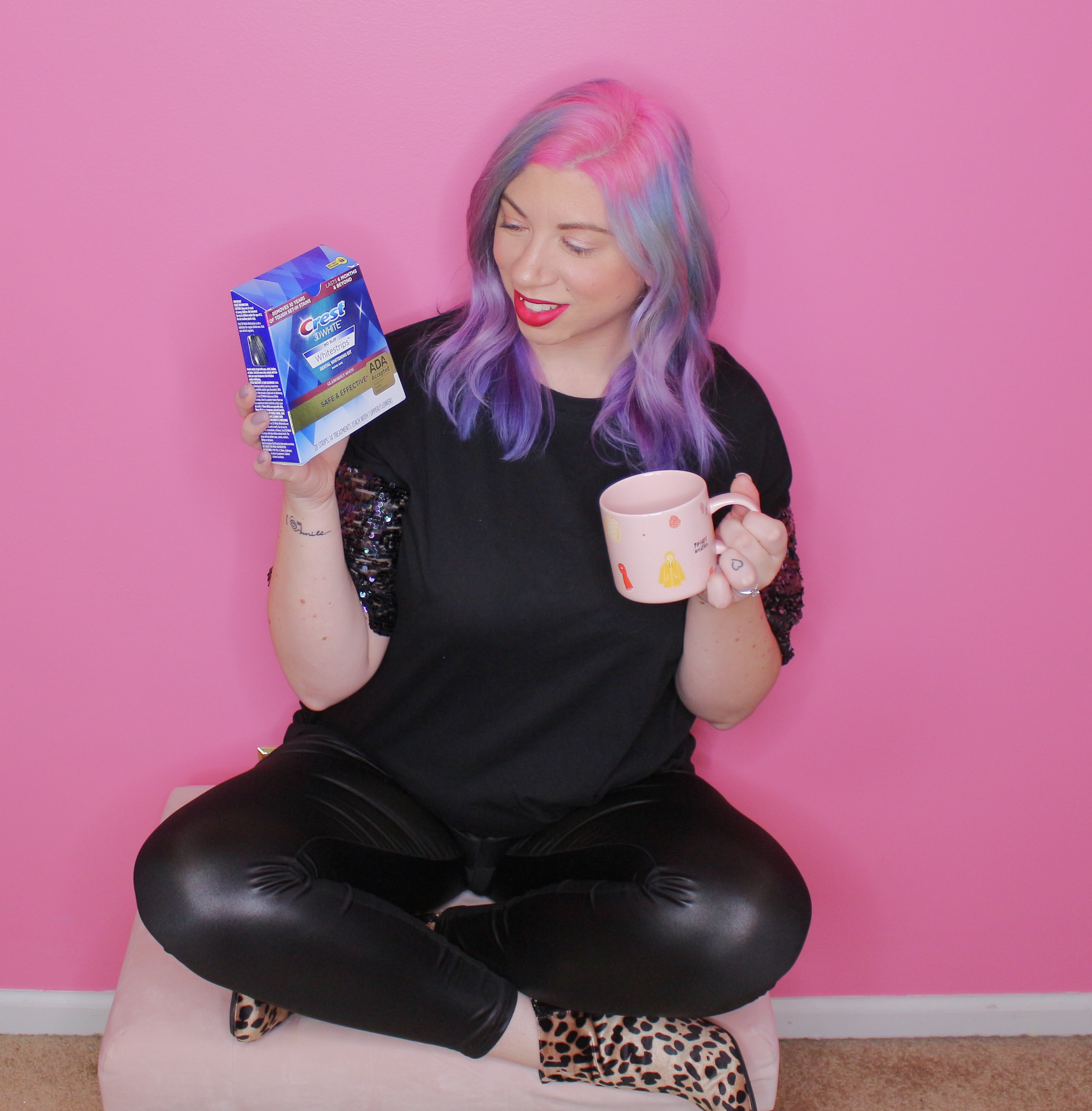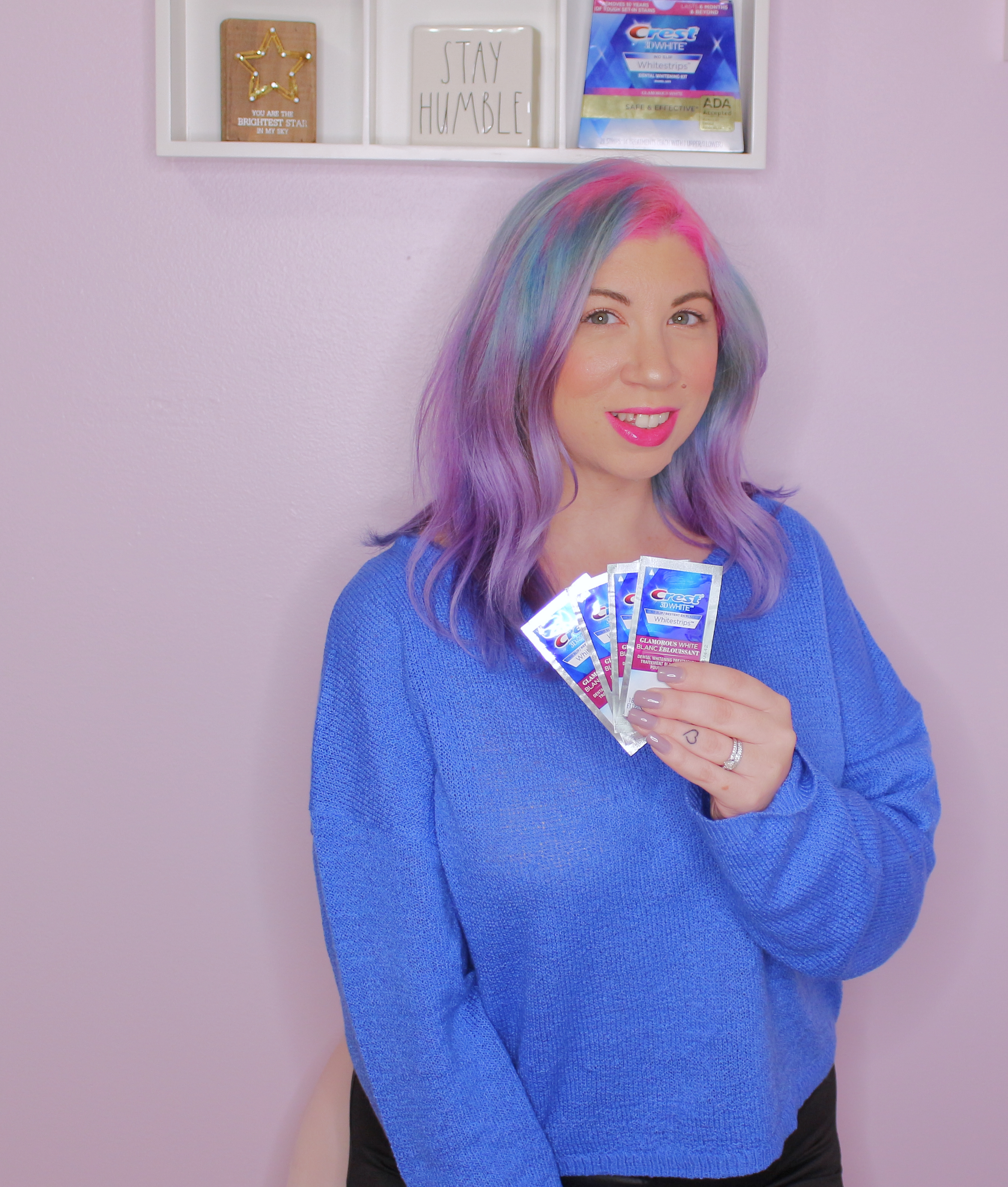 If you are looking to get a brighter and whiter smile this Holiday season, I highly encourage you to take the Crest 14 Day Challenge with me.
Head over to Amazon.com to take advantage of a great deal on Crest 3D Whitestrips now!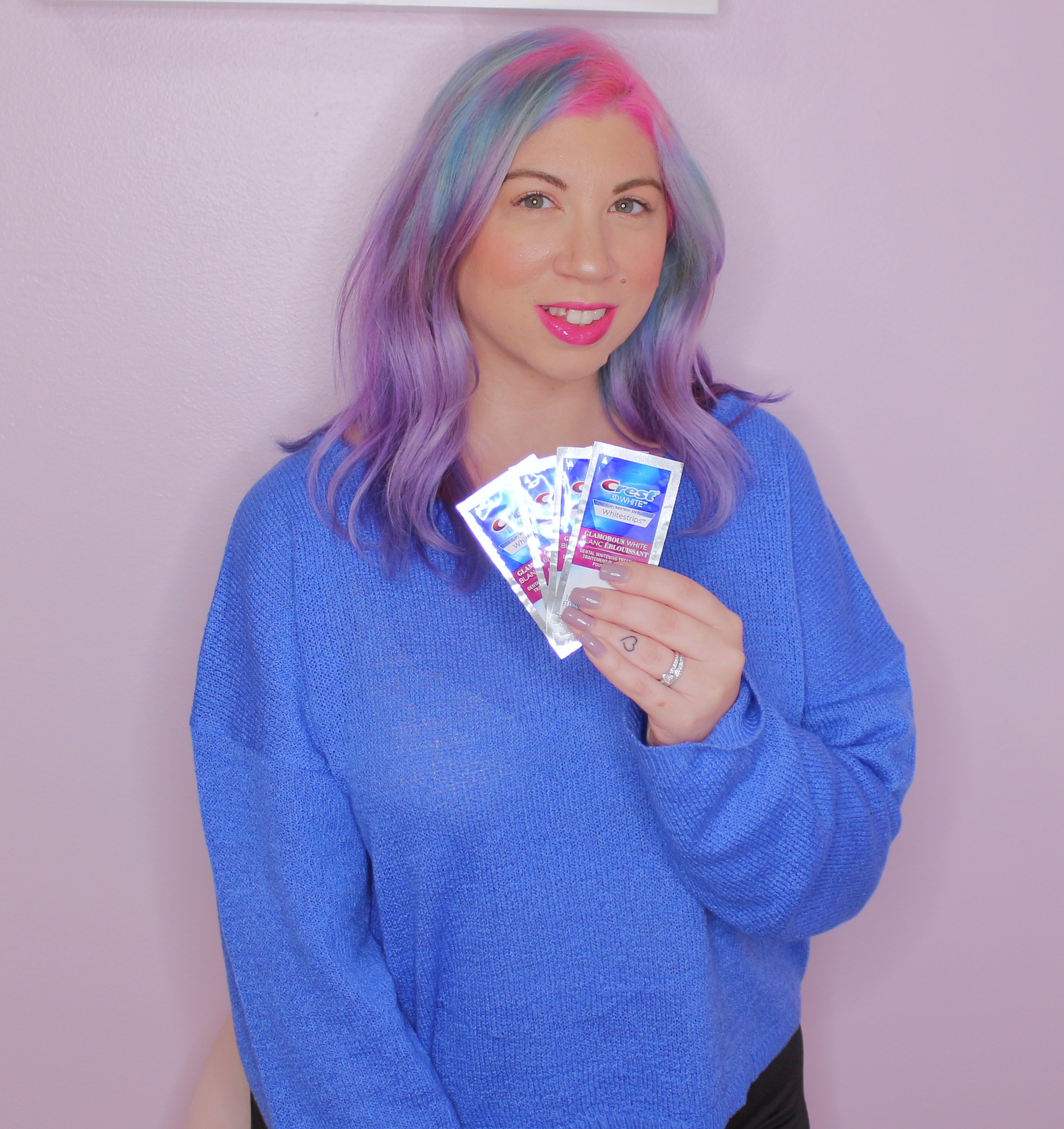 This is a sponsored conversation written by me on behalf of Crest. The opinions and text are all mine.