*Post contains affiliate links*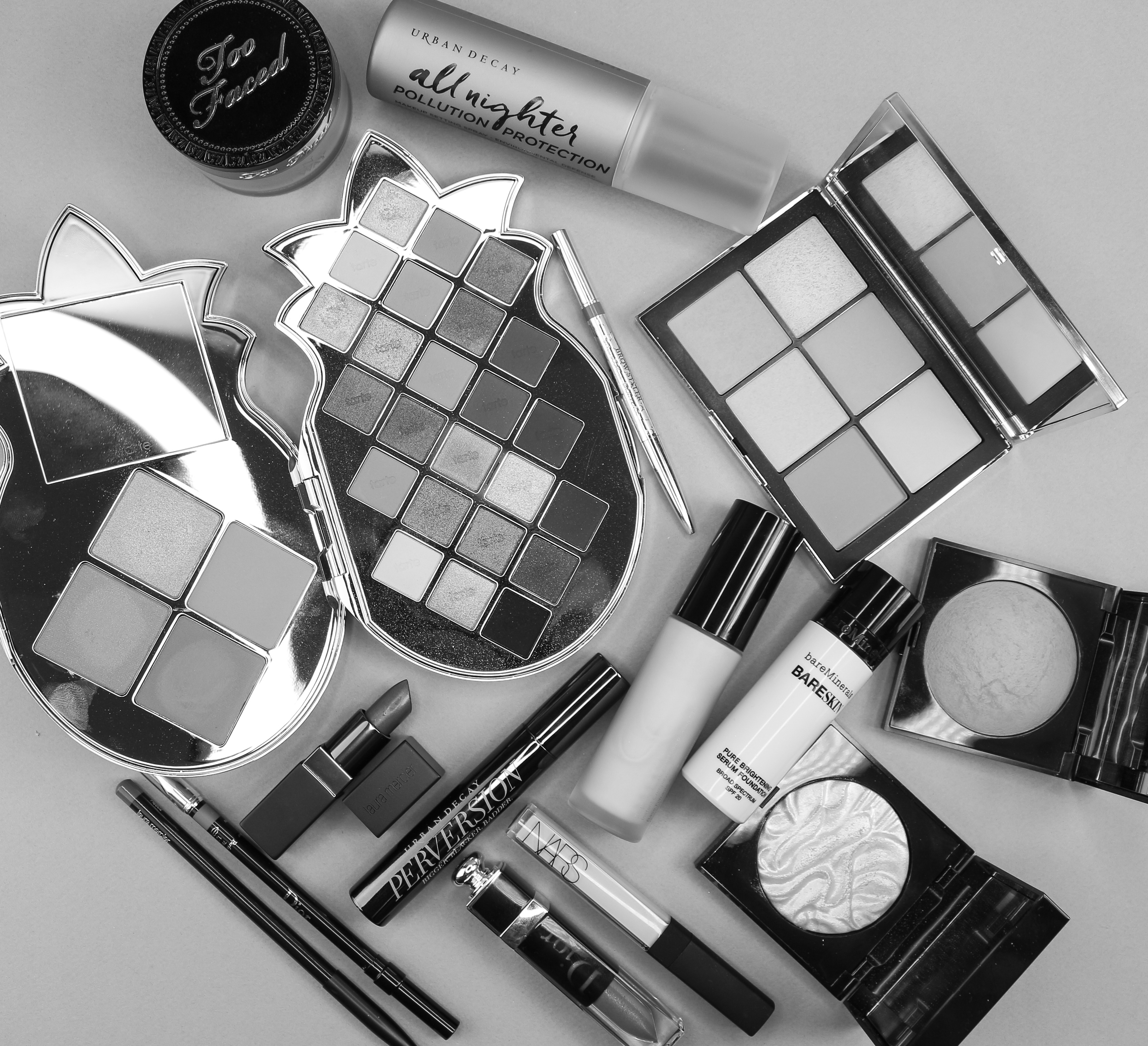 A few weeks back, after I had fallen down a Youtube rabbit hole of 'Boyfriend Buys My Makeup!', 'Google Picks Out My Makeup' or 'Zoo Animals Pick Out My Makeup!' videos, I decided I wanted to insert myself on that bandwagon and find someone who knew NOTHING about makeup to go into my local Sephora and do the exact same thing. But it couldn't just be anyone, right? I had to make it interesting and I had to recruit someone who 100% had no idea what was about to hit him, had a great personality and would make the video fun and entertaining.
Enter Keith Youngblood who is one of the most talented wreslers on the Northeast Wrestling roster.
For those of you who don't know – Almost every month I take Rylan to wrestling events here in CT put on by Northeast Wrestling. I'm sure you have seen the Instagram stories or photos of him posing with his favorites and rocking their t-shirts. Keith is his favorite wrestler and I knew I would elevate that #CoolMom status if I could get him to agree to film with me.  After a few DMs back & forth (Mostly of me bribing him with Bang Energy Drinks and GIFS of Michael Scott), it was on and I'm pretty sure he was totally unprepared for what was about to happen.
Actually – *I* was probably more unprepared for this entire experience. I think I told him the night before I was incredibly nervous going into this. I honestly expected him to pick out a foundation & concealer that didn't match my skin tone, a weird color lipstick & products that I wouldn't have been able to get a full face out of and would need to return the next day. Before we even went into Sephora and as he was looking at the list I made him (Which consisted of the items he would need to look for) he pretty much told me that he has been a painter for 10 years and felt pretty confident he could match my skin tone. Um what? We basically talked about this collaboration the entire week leading up to it and you kept that a secret? Not cool man.  I was mind blown.
THE EXPERIENCE: 
Watching someone navigate their way through a place like Sephora was incredibly interesting to watch. If you're a regular who goes in there to shop, you know how overwhelming it can be to just find the one thing you are looking for and you easily get distracted by SO.MANY.THINGS. So imagine if you have never stepped foot inside there, knew absolutely NOTHING about makeup, why it's important to match your foundation to your skin tone, the correct color bronzing powder or even WHY you needed to highlight while you walk around aimlessly and have someone film you at the same time. I'm surprised he didn't make a run for it and block me on Instagram for putting him into this situation.
Keith mentions in the video he is a "cost-conscious" person so to hear him just be completely blown away by how much a foundation costs (And then tells all the ladies out there 'You don't even need makeup!")  really made it an eye-opening experience I think for both of us. He was so worried about me going bankrupt and not being able to feed Rylan after this trip LOL. I definitely thought it was fascinating and appreciated him not just finding the most expensive items out there and throwing them into the basket.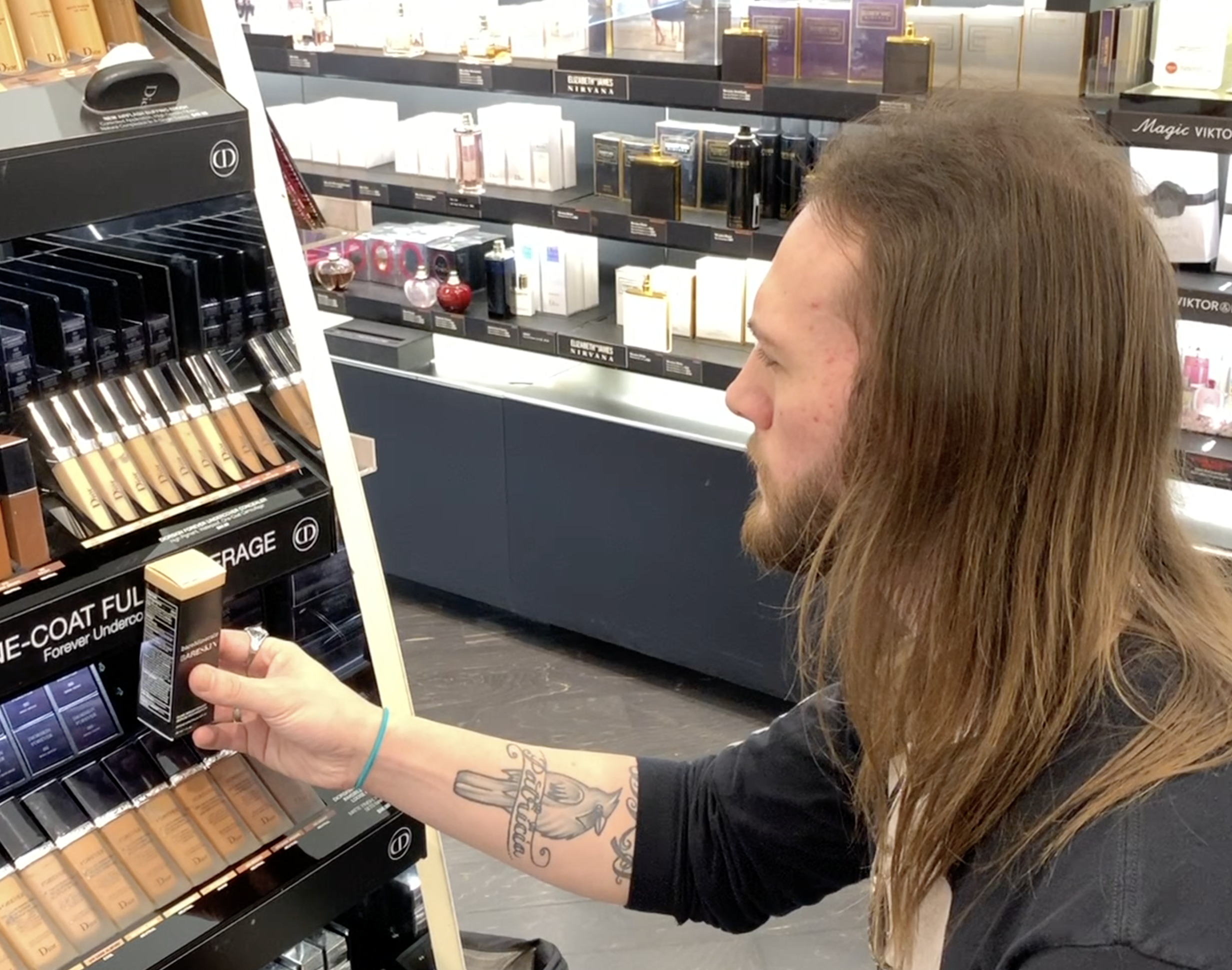 I think my favorite moment was AFTER the fact that he had gone through the store, picked everything out and then saw how much it came to at the end and then went off on a completely different topic while filming our 'Final Thoughts' segment. It was refreshing to hear someone, especially a male, talk about just HOW "outrageously expensive" not only makeup is but also products that are marketed and specific to women and he's 100% correct. (You can hear more about this in the full video)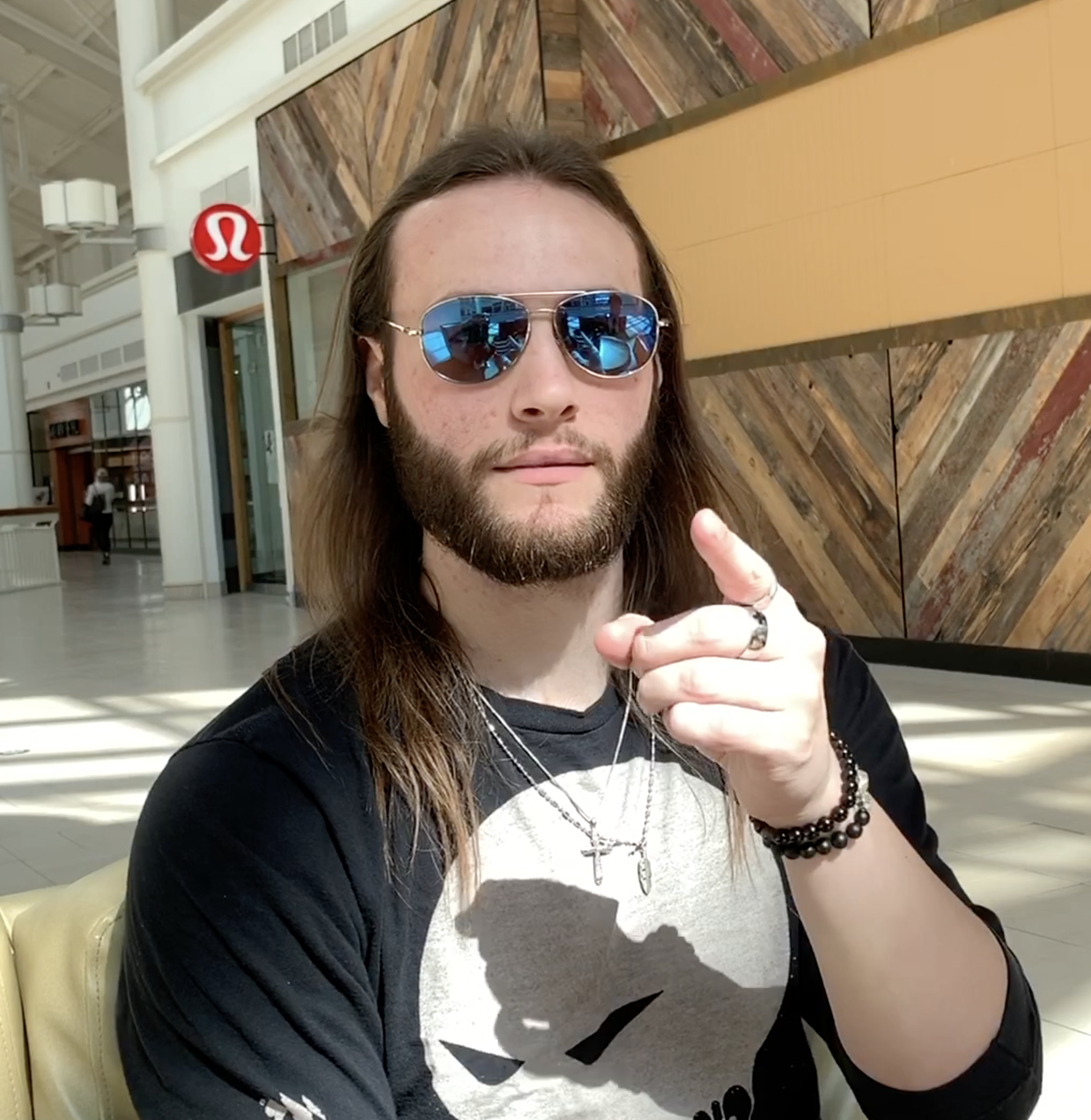 After hanging out and bringing him into my world for a few hours, I have WAY more respect for him than I ever did before doing this. I think it was incredibly cool for him to want to help me create this content (Especially since he had no clue what was going to go down) AND put himself on video shopping for makeup and not only have it be broadcasted to MY audience but all of HIS friends, family, and Northeast Wrestling peers to see on the internet. The shopping at Sephora part was great and I can't even deny that, but the conversations we had afterward where we picked each other's brains about social media, blogging life, wrestling, and life, in general, was an experience all on its own.  When I started taking Rylan to these shows, never did I expect to gain such a genuine and supportive friendship like the one we have made over the past couple of months and that beats any large bag full of makeup at Sephora any day of the week.  Please make sure to click on his links below and check him out – even if you aren't a wrestling fan. Just for the pure fact that he kicked ass at this challenge and proved me wrong.
WATCH THE FULL VIDEO HERE TO SEE HIM SPEND $600:
(For some reason it keeps defaulting to the 15 min mark – so make sure to restart it)
FOLLOW KEITH HERE:
Instagram | Twitter | Facebook |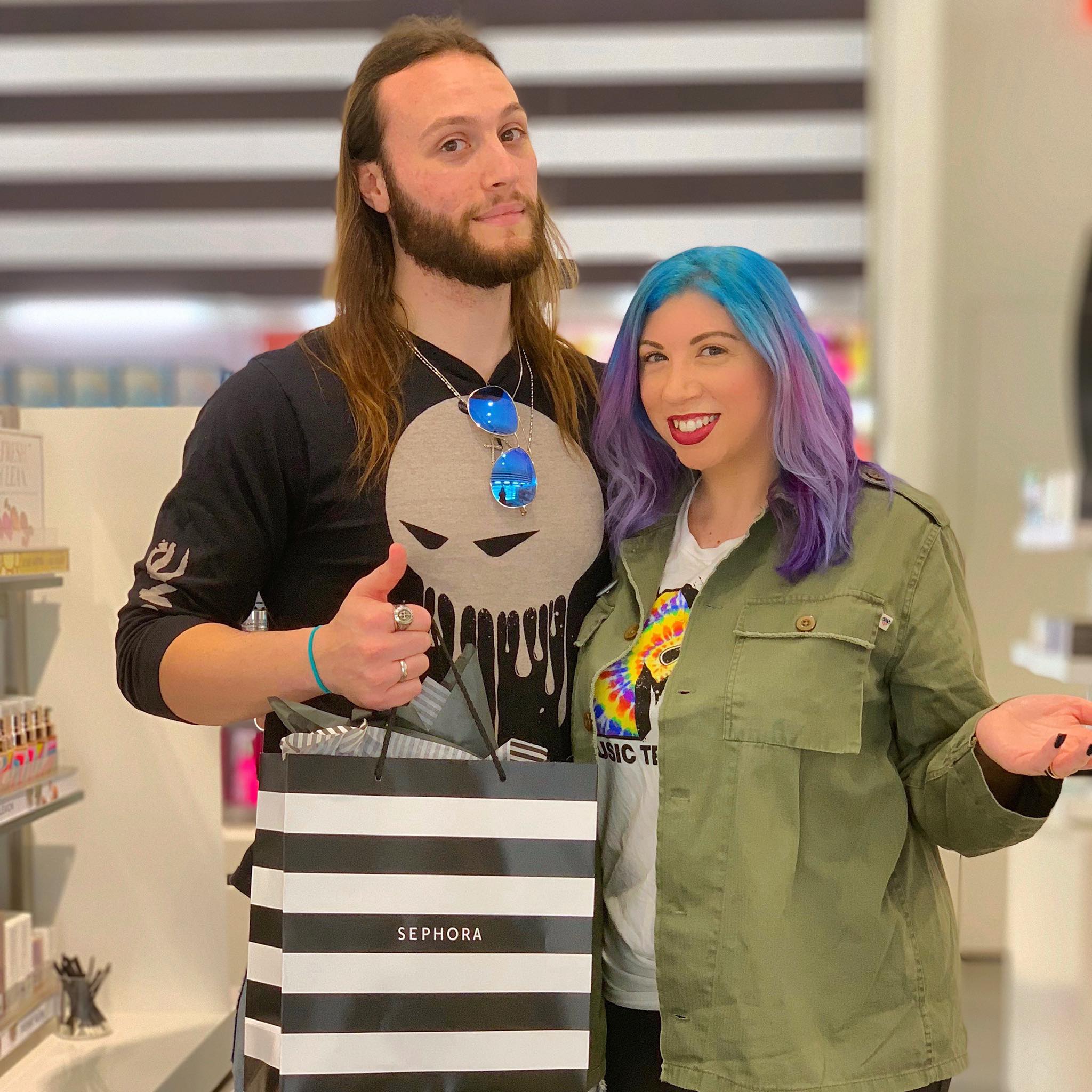 THE HAUL: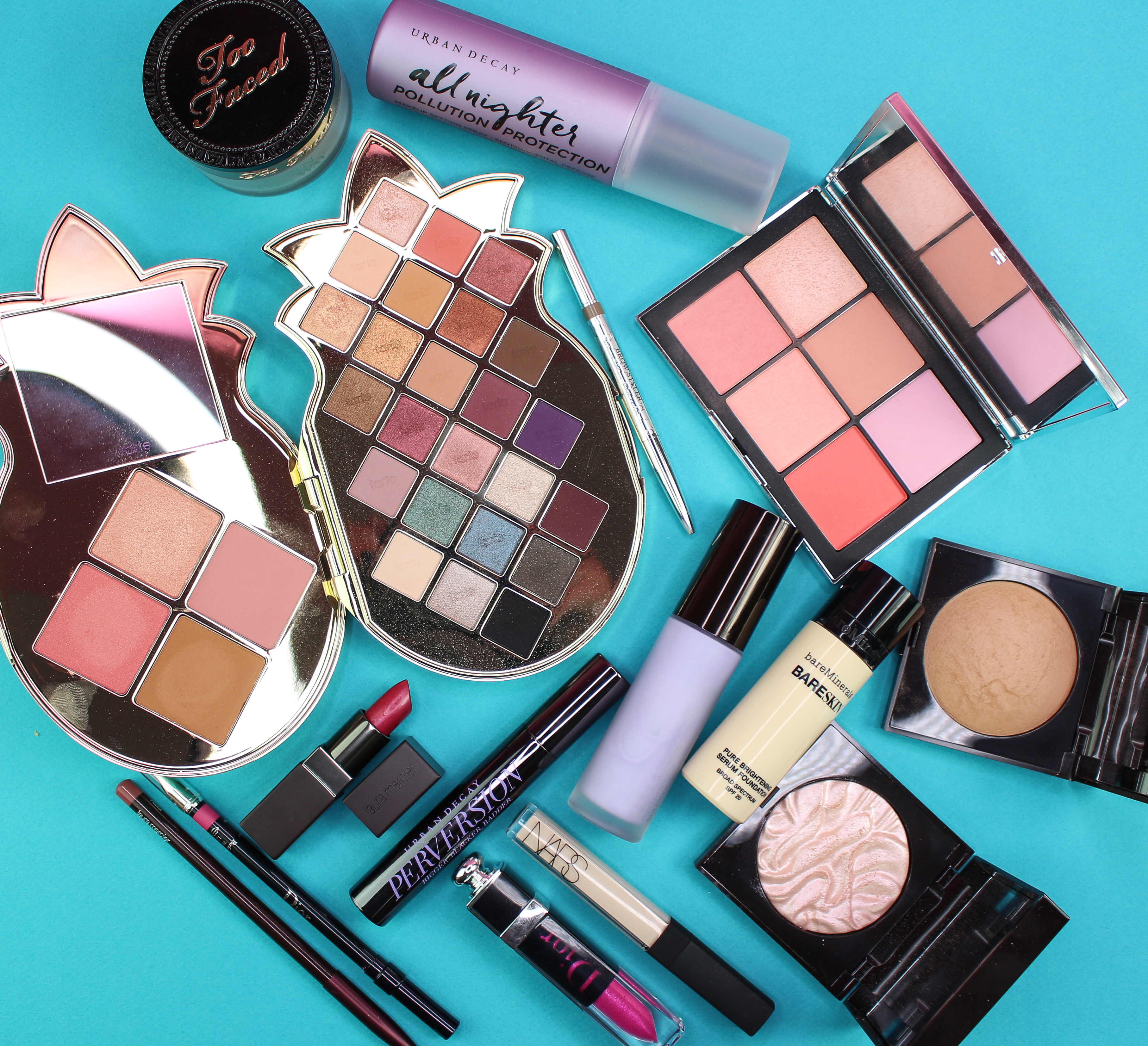 Becca First Light Priming Filter: Another product I already owned. Becca makes great primers and products so I was pumped he chose this one because 'it sounded nice' (LOL)
bareMinerals BARESKIN Foundation in the shade Bare Linen: I'm a huge fan of this foundation and he chose it in the exact shade I had it in at home. Insane!
NARS Radiant Creamy Concealer in Chantilly: My favorite moment of the entire day when he threw the tester in the basket. That's how I knew it was going to be a good day. Again – correct shade and one I already owned
Too Faced Born This Way Loose Setting Powder: An absolute classic. One of Too Faced's best products they have released!
Laura Mercier Bronzing Powder in 02: I wasn't the biggest fan of this bronzer. It was a tad too orange for me and super powdery
Laura Mercier Highlight in Devotion: My new favorite highlighter! How did I not own this before? I have been going hard with it since I got it and I'm in L-O-V-E! It has the prettiest glow
Urban Decay Perversion Mascara: I forgot how good this was! Made my lashes extremely long and voluminous
NARS Wanted Blush Palette: He probably could have skipped this since he was set on buying the Tarte pineapple, but I don't think he realized it was an all-in-one palette. Either way – one of you will get this in a giveaway!
Tarte Pineapple Of My Eye Palette: He said from the moment he started looking around, he was getting that and I was secretly screaming in my head because it has been on my 'to-buy' list since it released. Glad I waited! I have to play around with it more, but so far so good!
Dior Brow Styler in 001 Brown: It was a decent match for my brows, but SO STIFF. I'll use it up but wouldn't repurchase
Dior Lip Liner in Miss: Classic bright pink shade. Will definitely get use out of this
Dior Liquid Lip in Disco: I LOVE THIS SHADE! The formula is so smooth and the color is absolutely GORGEOUS. Definitely a "me" shade
Laura Mercier Lip Liner in Plumberry: I know I used to own this, but I don't know where it went off to. Perfect Fall shade and one I will get use out of
Laura Mercier Lipstick in 'Happy': Not the biggest fan of this shade. The color is off and it has these weird frosty glitter particles in it. A for effort though!
Urban Decay All Nighter Pollution Protection: All Nighter is the BEST setting spray of life, but he thought it was super important to grab the Pollution Protection. I'm not mad at it!
For someone who had NO idea what he was doing, I have to be honest and say he absolutely nailed it. And that pains me to say LOL. How do you think he did?