*Sponsored by Mirum. All opinions are my own*
As Rylan & I were browsing the aisles of Target looking at the Halloween costumes and decor, he turned to me and asked me if I should be a unicorn for Halloween. Smart kid. I already had the hair – so why not actually turn myself into a unicorn? I knew I wanted it to be easy as I'm not the greatest at DIY, so off to the beauty section at Target we went to stock up on all the necessary hair, makeup and skincare essentials.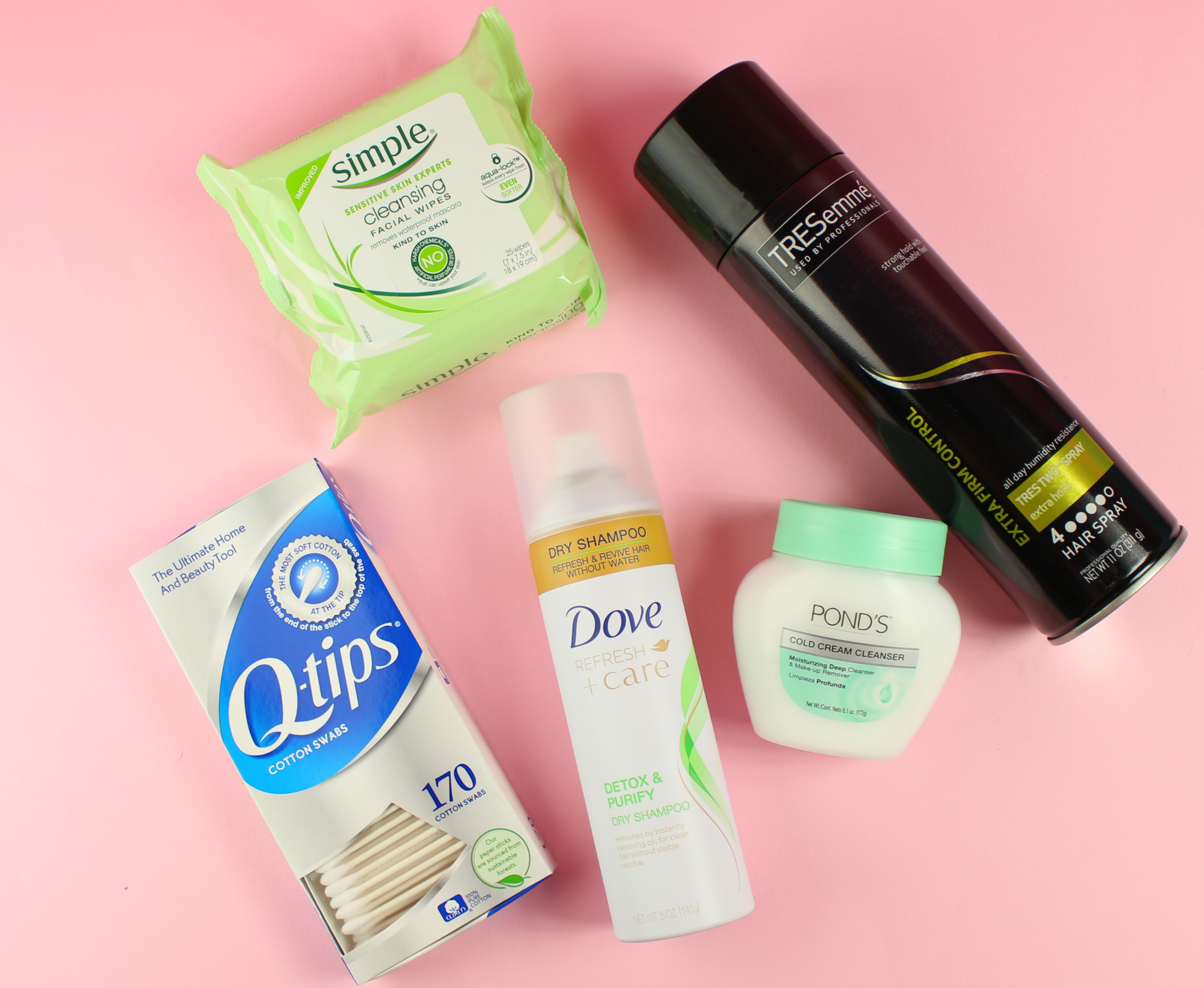 I had a look in mind to make sure all of my #UnicornGoals were able to come true! Target always comes through for me with their affordable prices and fab products. Since I already had unicorn hair, I wanted to spice it up a bit and create a fun and easy braided look that literally anyone could do.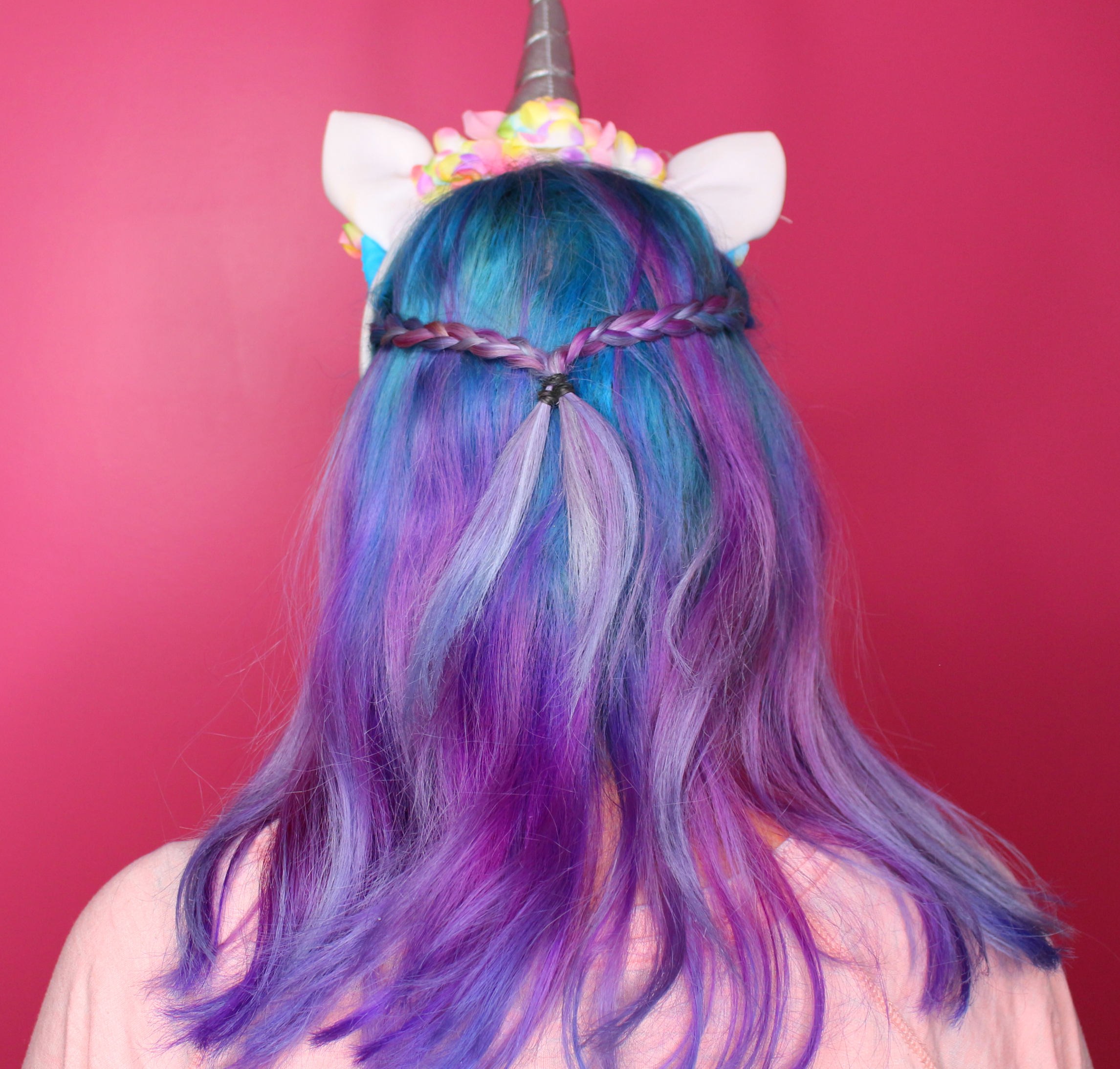 I started off by taking the Dove Detox & Purify Dry Shampoo to soak up any excess oils. The Dove line of dry shampoos is my absolute favorite and one I can't live without.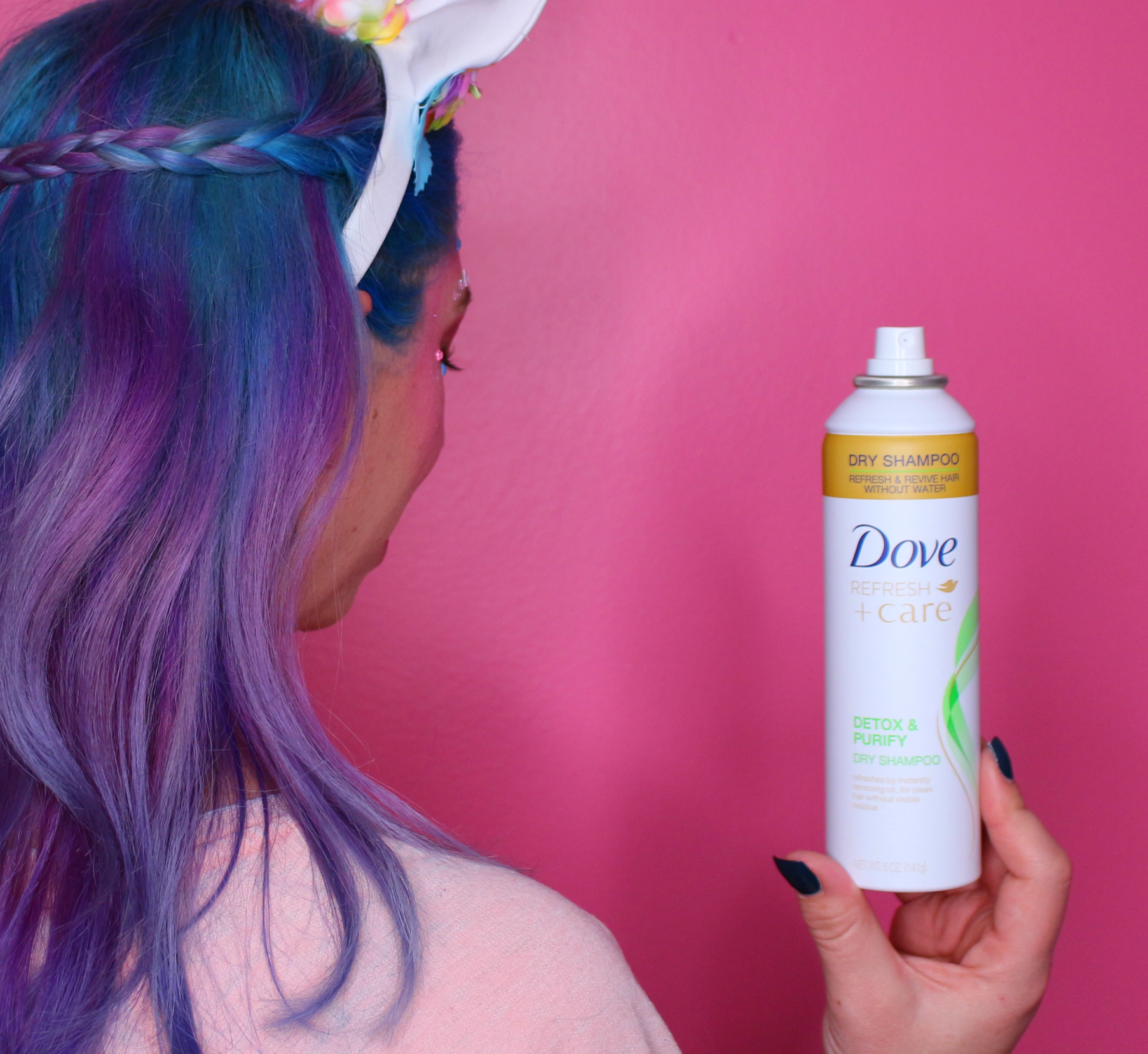 I then sectioned my hair on either side and braided them both. I took those two brands and connected them in the back and secured them with a ponytail holder.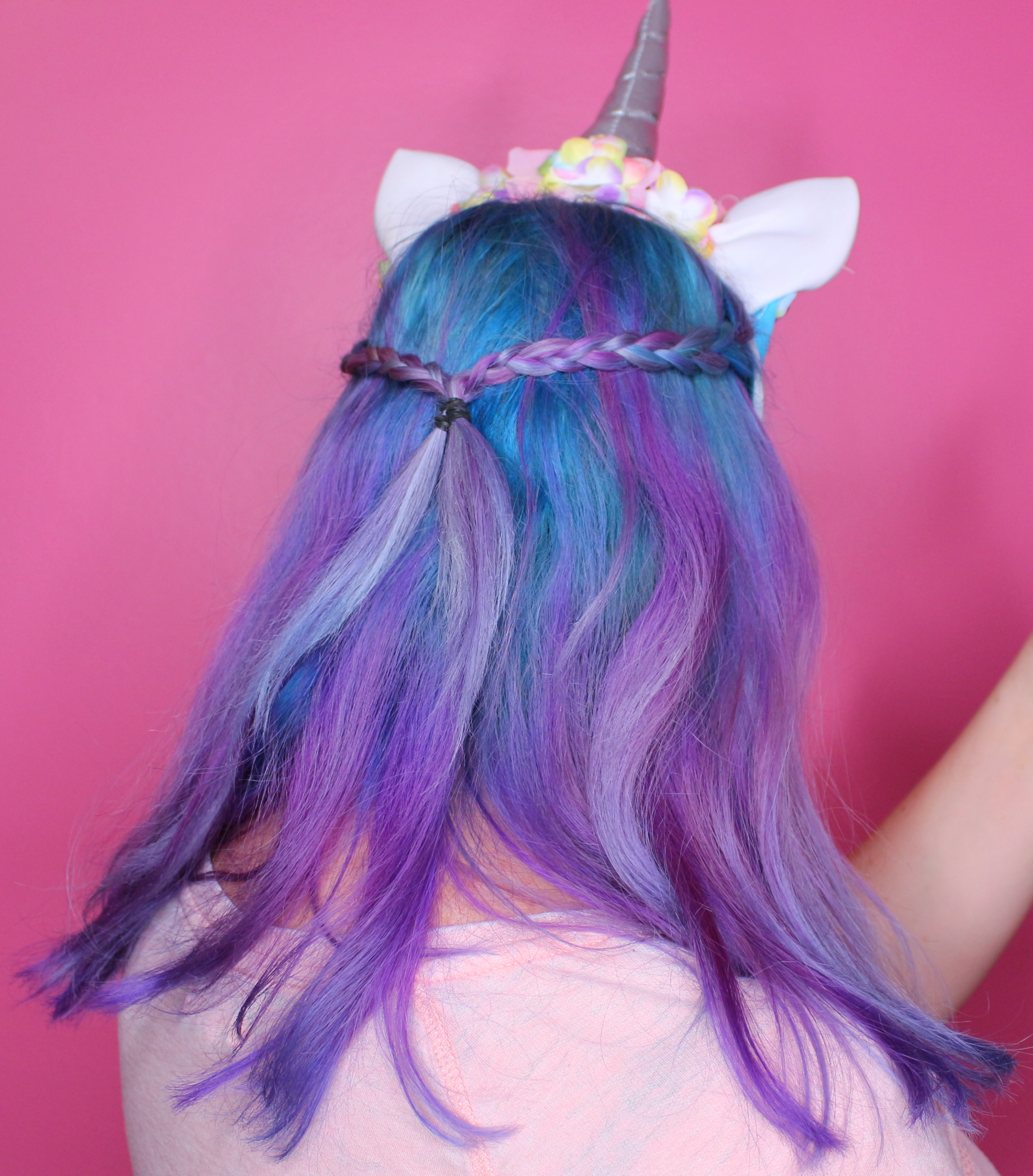 To hold everything together, I used the TRESemmé TRES Two Extra Hold Hairspray to make sure my look was locked in place for all day hold. I love that the formula leaves my hair soft, bouncy with a bit of control.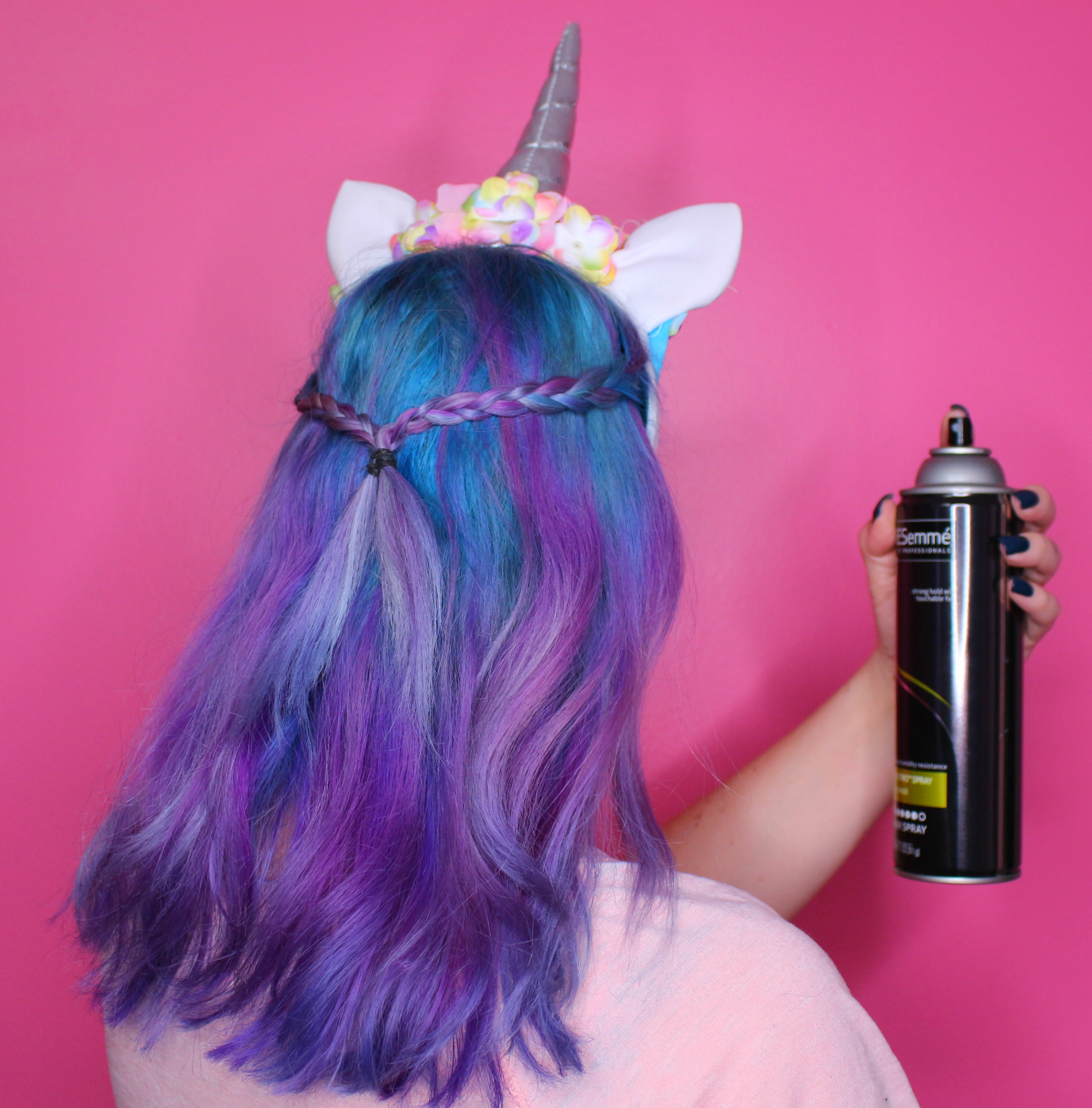 As far as the makeup goes, I was inspired by the below photo. I loved how simple and magical her look was and it was so easy to achieve!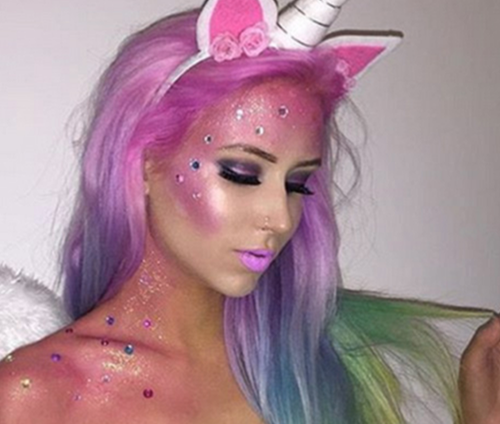 Products I Used: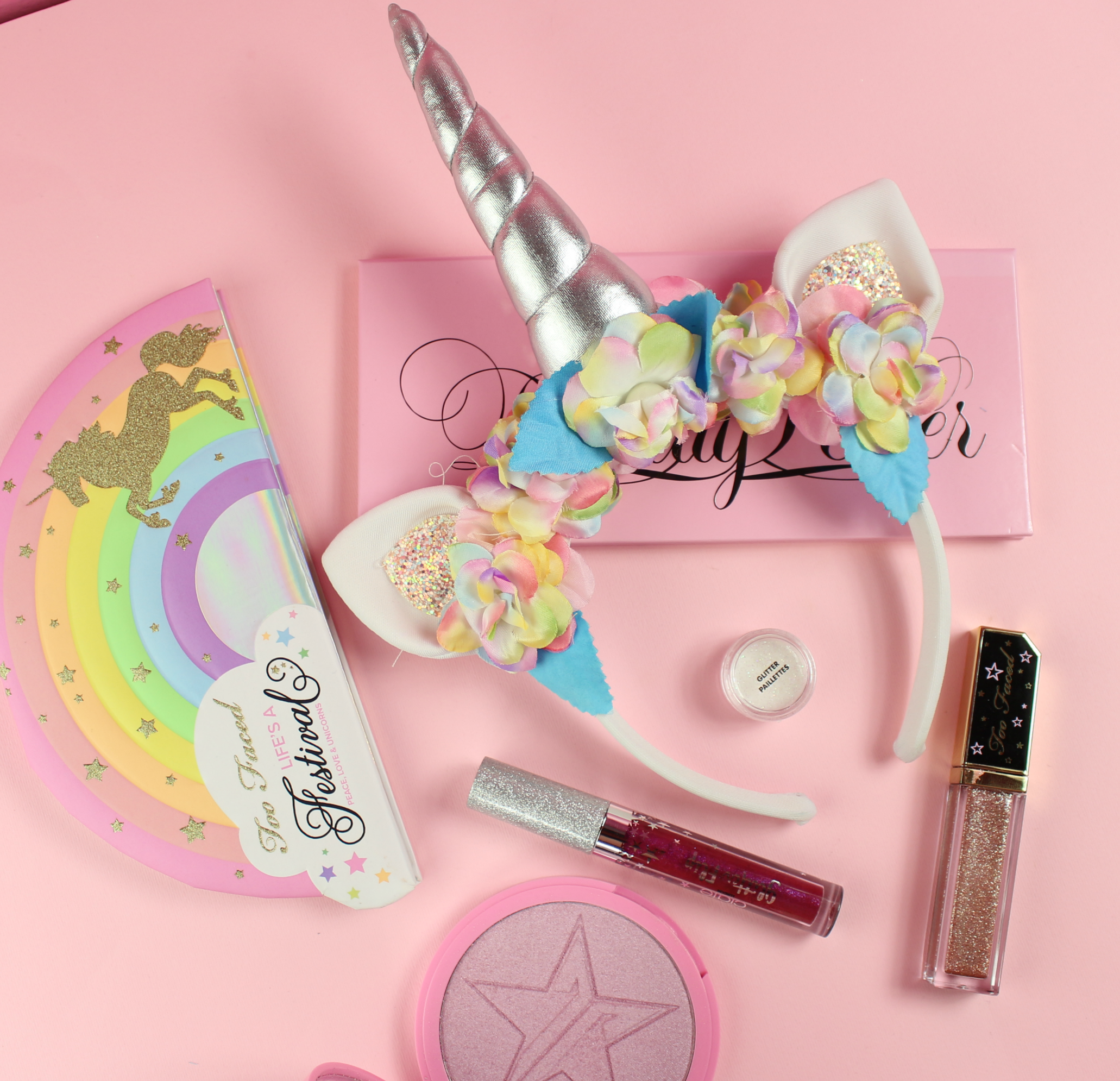 The Look: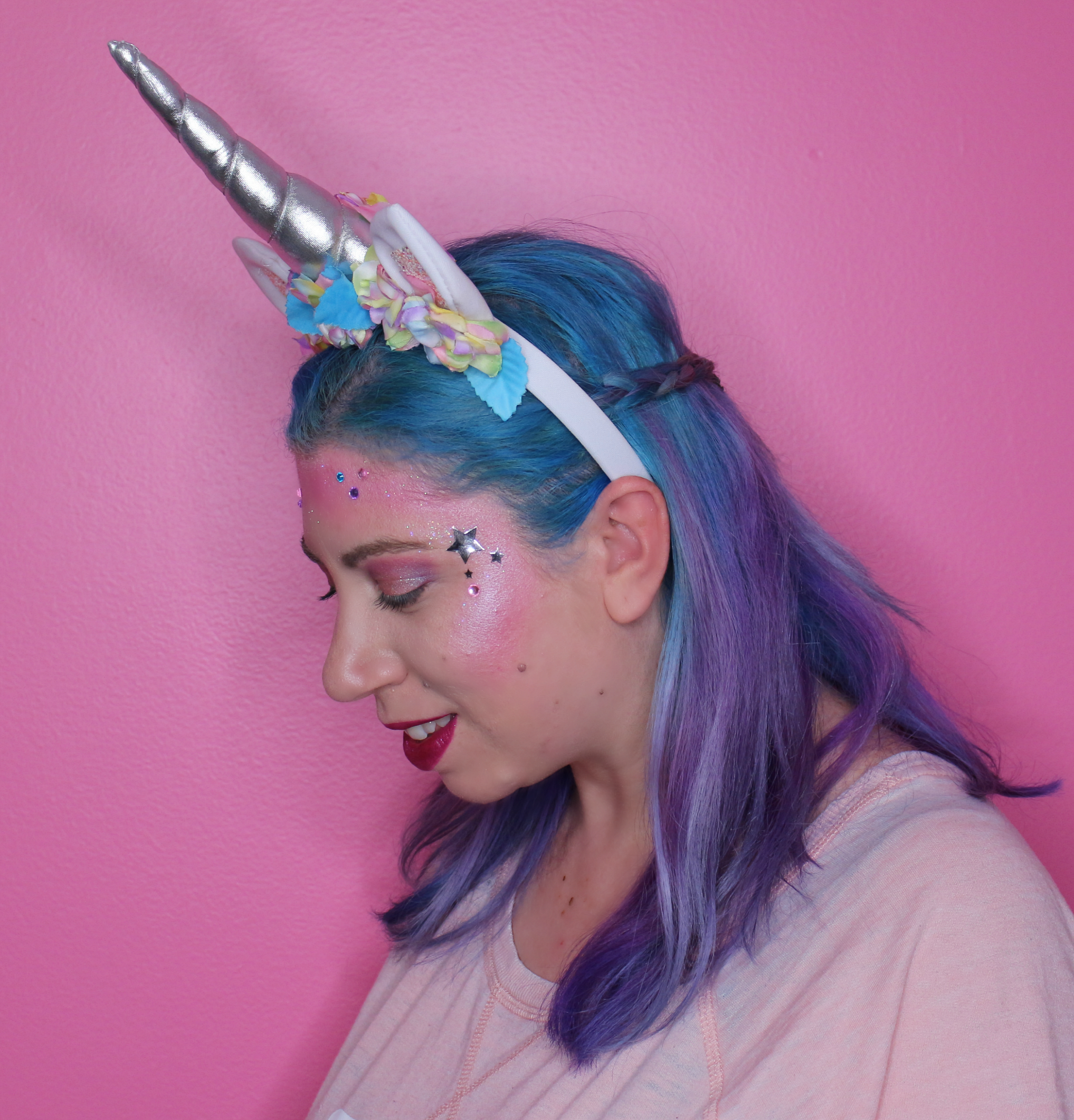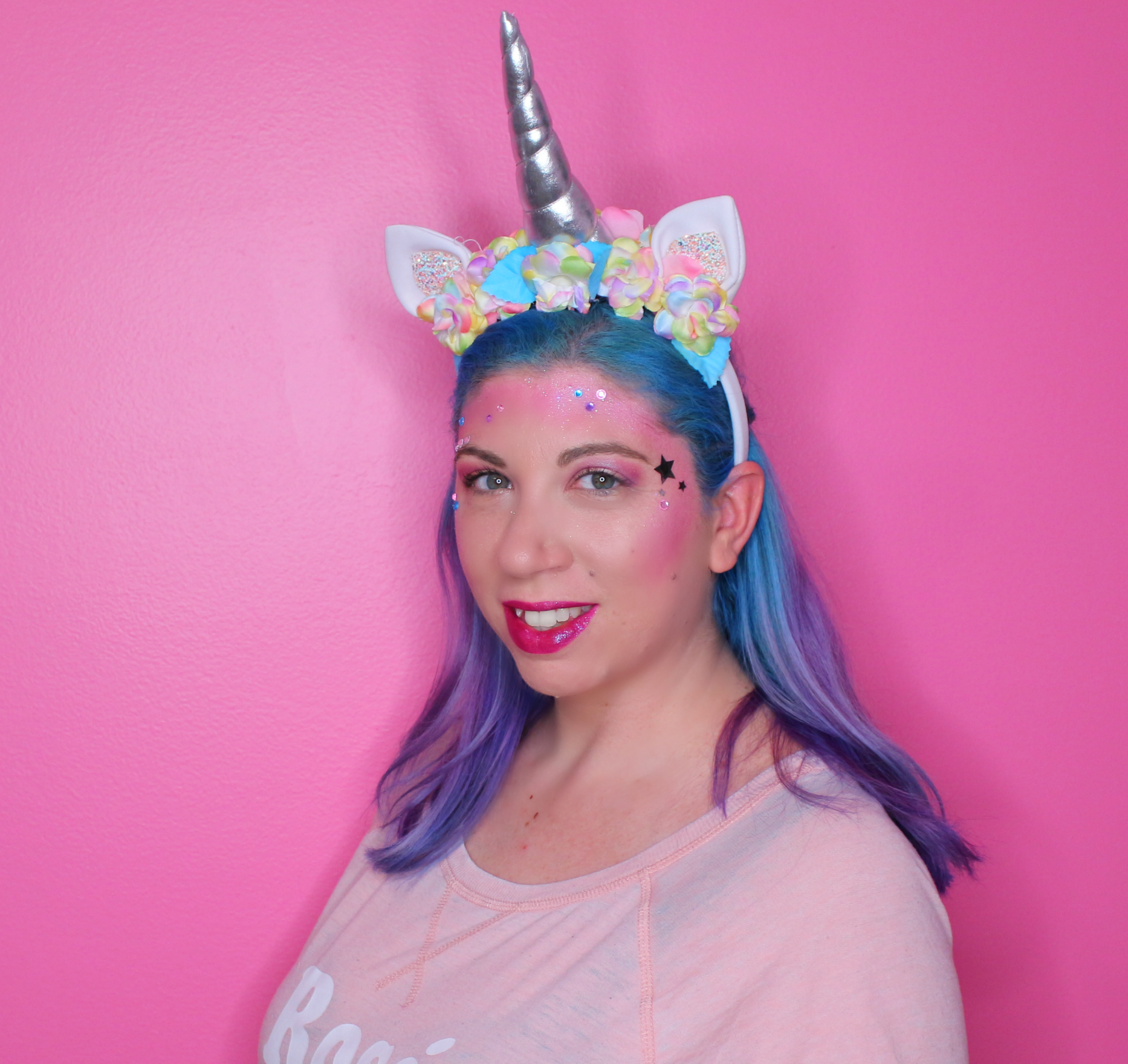 Tip: Use Q-Tips to apply the gems to your face or clean up your shadow!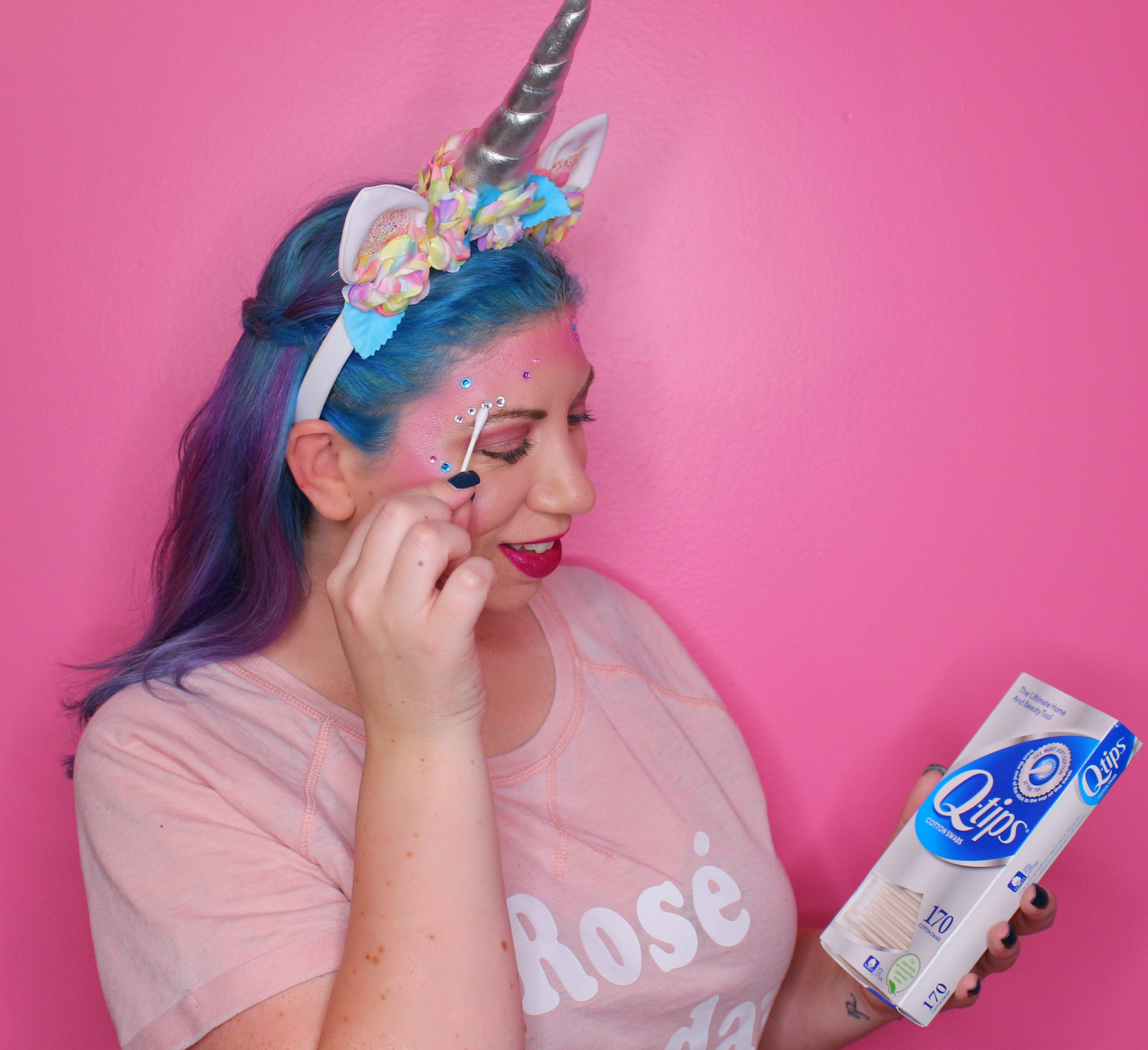 I think the look turned out super cute and was definitely something that brought me out of my comfort zone. I totally didn't want to remove it, but I knew it would be a breeze with the two products I had picked up.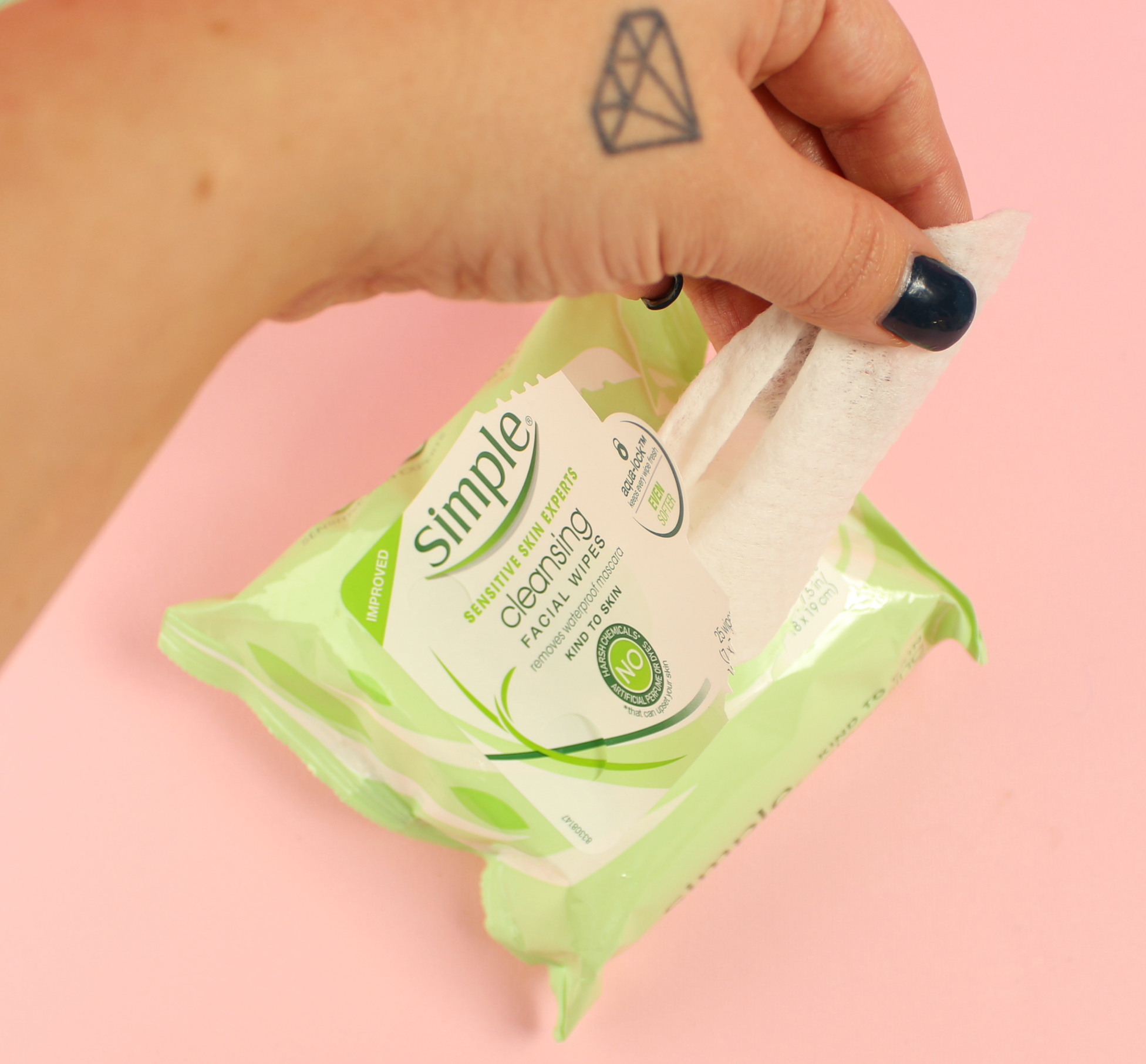 If you are still stuck on what to be this Halloween, I definitely think you should try and recreate this look! It's super easy and fun to do and you can get some great deals on the hair & skincare products at
Target
right now!
Target Deals:
10/14 – 10/20 Cartwheel Offers:
*10% Off Simple
*10% Off POND's
*20% Off Dove Dry Shampoo
10/21-10/26 Cartwheel Offers:
*10% Off TRESemmé products § 25% Off POND's
10/27-11/3 Cartwheel offers:
*25% Off Suave Hair
10/28-11/3 Cartwheel offers:
*25% Off Simple
10/28-11/3 Cartwheel offers:
*20% Off Dove Dry Shampoo