Sponsored by Mirum. All opinions are my own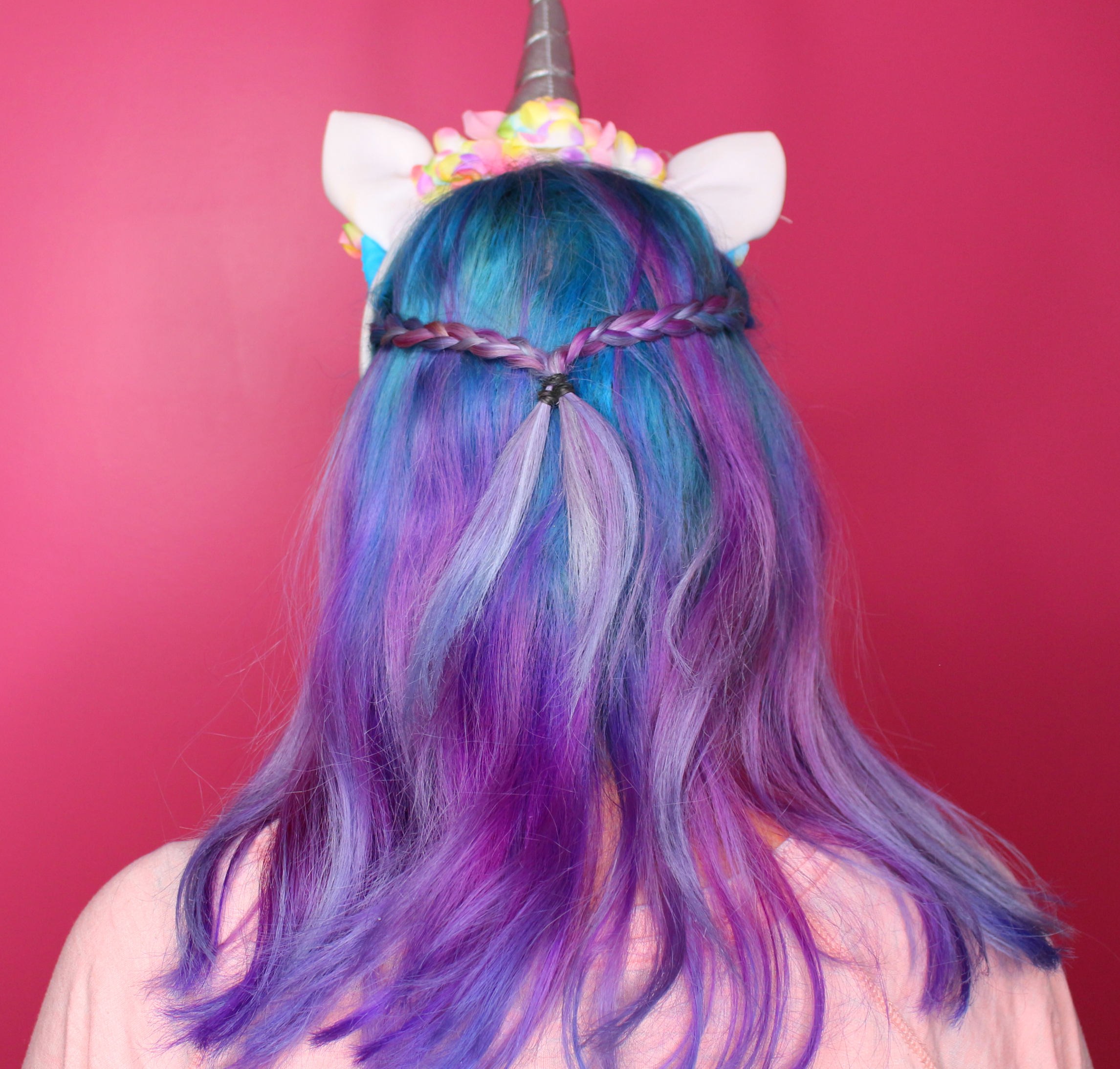 So you just nailed your Halloween costume from top to bottom, showed it off at events, parties and to all your friends, the time has come to now take everything off and get back to reality. With all the stress surrounding Halloween and making sure your look is perfect, it can do a ton of damage to not only your skin but your hair! Whether you are spraying it with glitter, hairspray, spray-in hair color or just styling it with braids your hair most definitely took a toll during the getting ready process.
Thankfully, with the Dove Nutritive Solutions Intensive Repair Shampoo & Conditioner found at CVS, I can get my hair back to normal in just a few steps.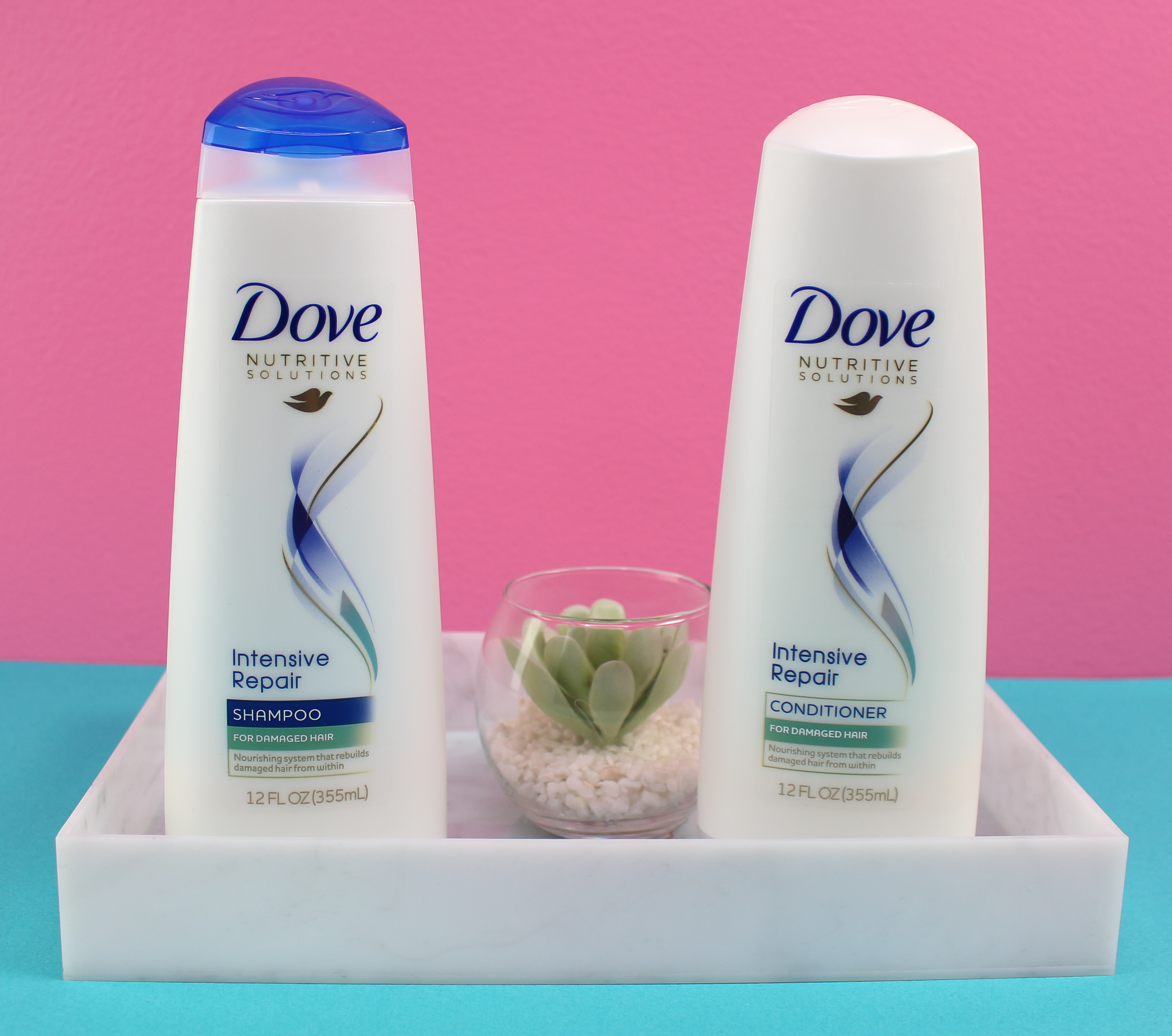 This is actually one of my favorite systems from Dove and one I use quite frequently when my hair needs a little TLC. With all the hair dye, bleach and heat I use on my hair, the Nutri-Keratin Repair system helps to treat the appearance of heat damaged hair (like my own) so that it looks healthy and strong against breakage. The formula repairs signs of surface damage and penetrates the strands to provide hair nourishment deep inside, making my hair look and feel smooth and strong against any breakage I may have. When combined with the Intensive Repair Conditioner, it can also prevent the appearance of split ends and damage caused by coloring and heat styling (which is something I do quite frequently as you know!).
To take my post-Halloween hair one step further, I want to bring back the volume and fullness I may have lost. To help with that, I also grabbed the Dove Refresh+Care Volume & Fullness Dry Shampoo that can also be found at CVS (they always have the BEST deals!). I try not to wash my hair every day to avoid color fading, so I always have Dove Refresh+Care Dry Shampoo on hand. It quickly helps to reduce the oily, greasy feel of my unwashed hair, leaving it easy to style and manage. I can pretty much go three days without washing when I have this – Mom score! I love that the scent is super light and not at all overpowering. Some dry shampoos are way too fragrant and perfume-like, but the scent on this one is just perfect.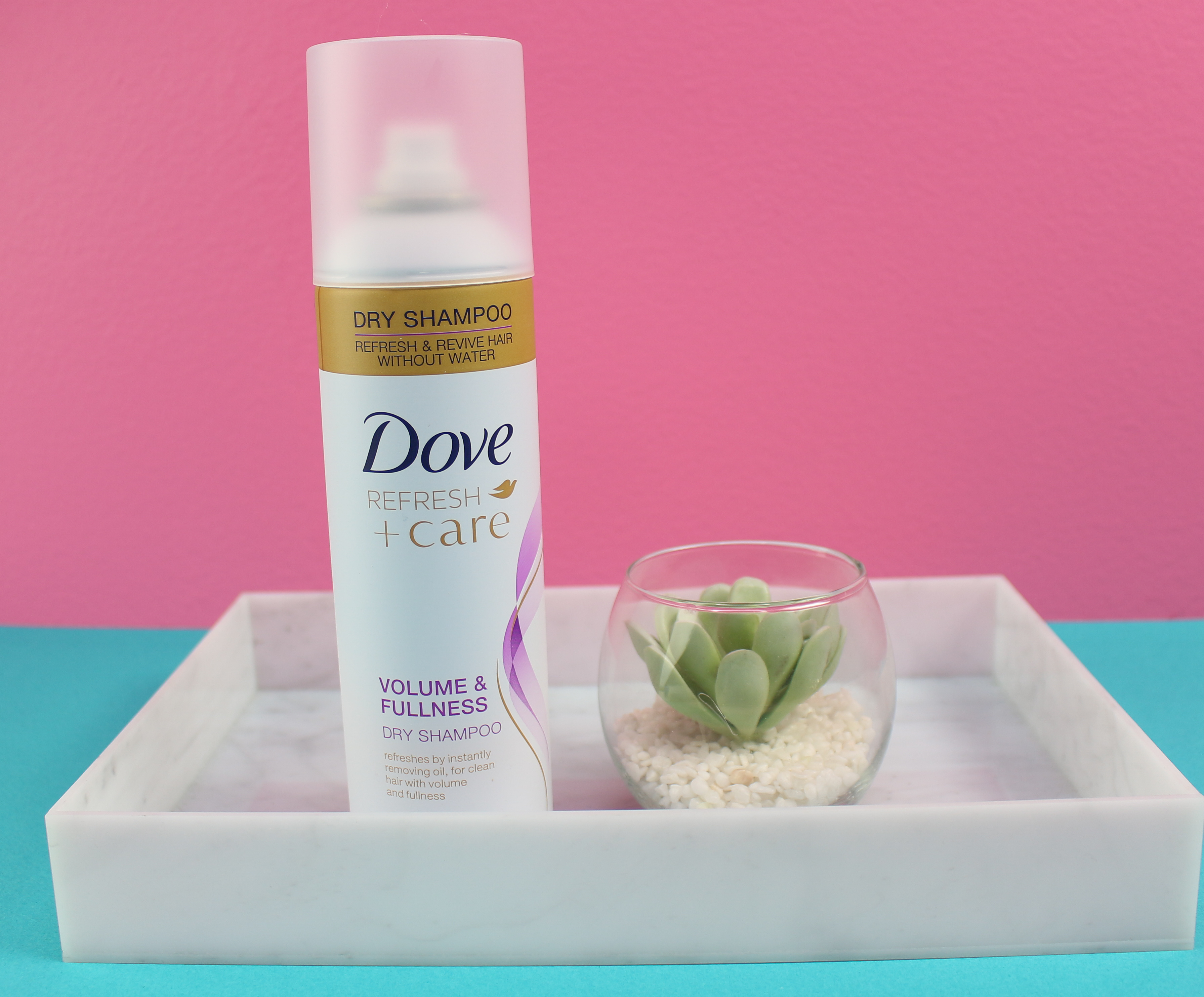 I definitely take pride in making sure my hair is looking its best, so without these three products from Dove – I'm not sure what I would do with my life! With several Halloween events and parties that I had to attend this year, my hair totally took a beating but I'm glad to say it's looking better than ever thanks to Dove!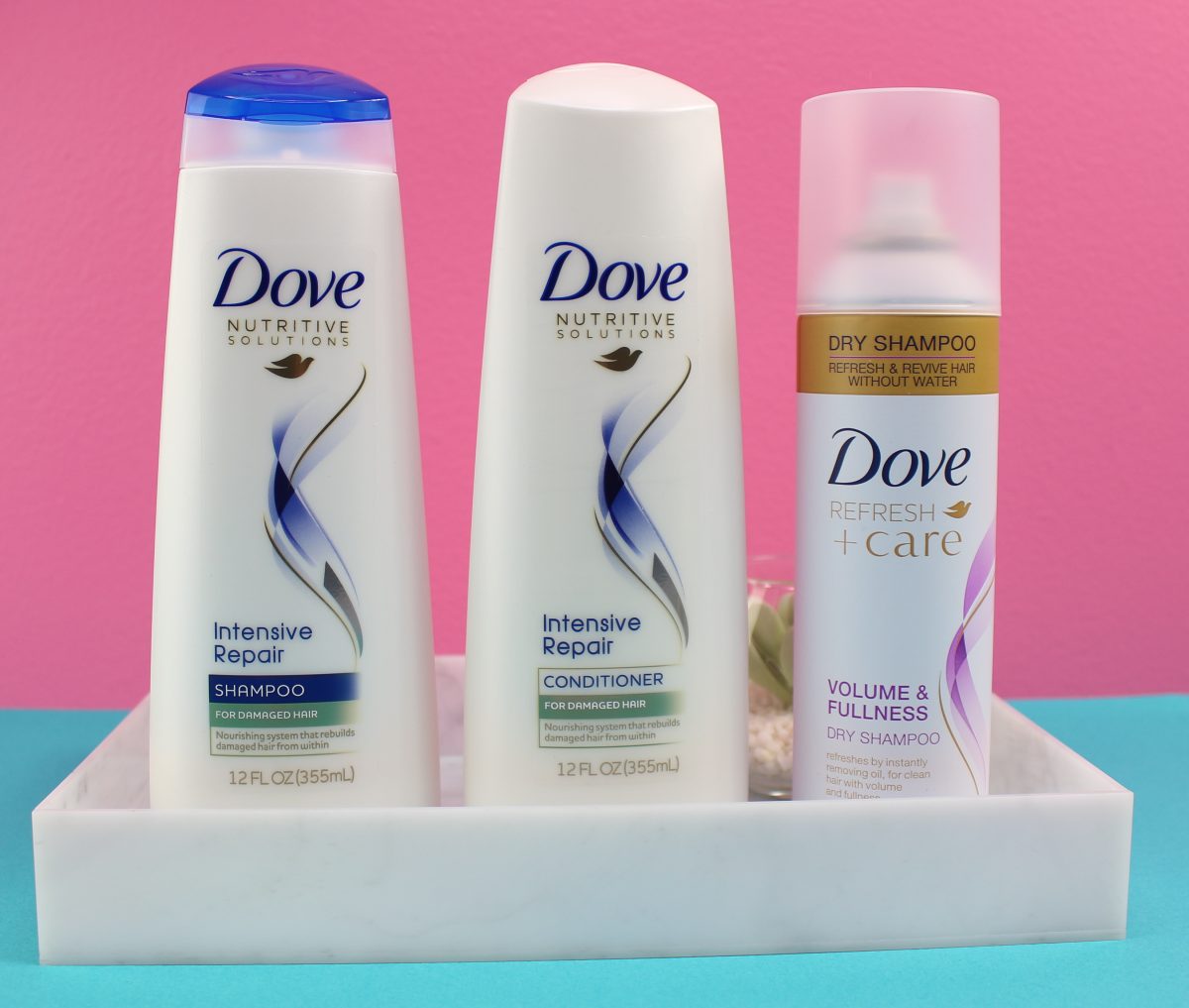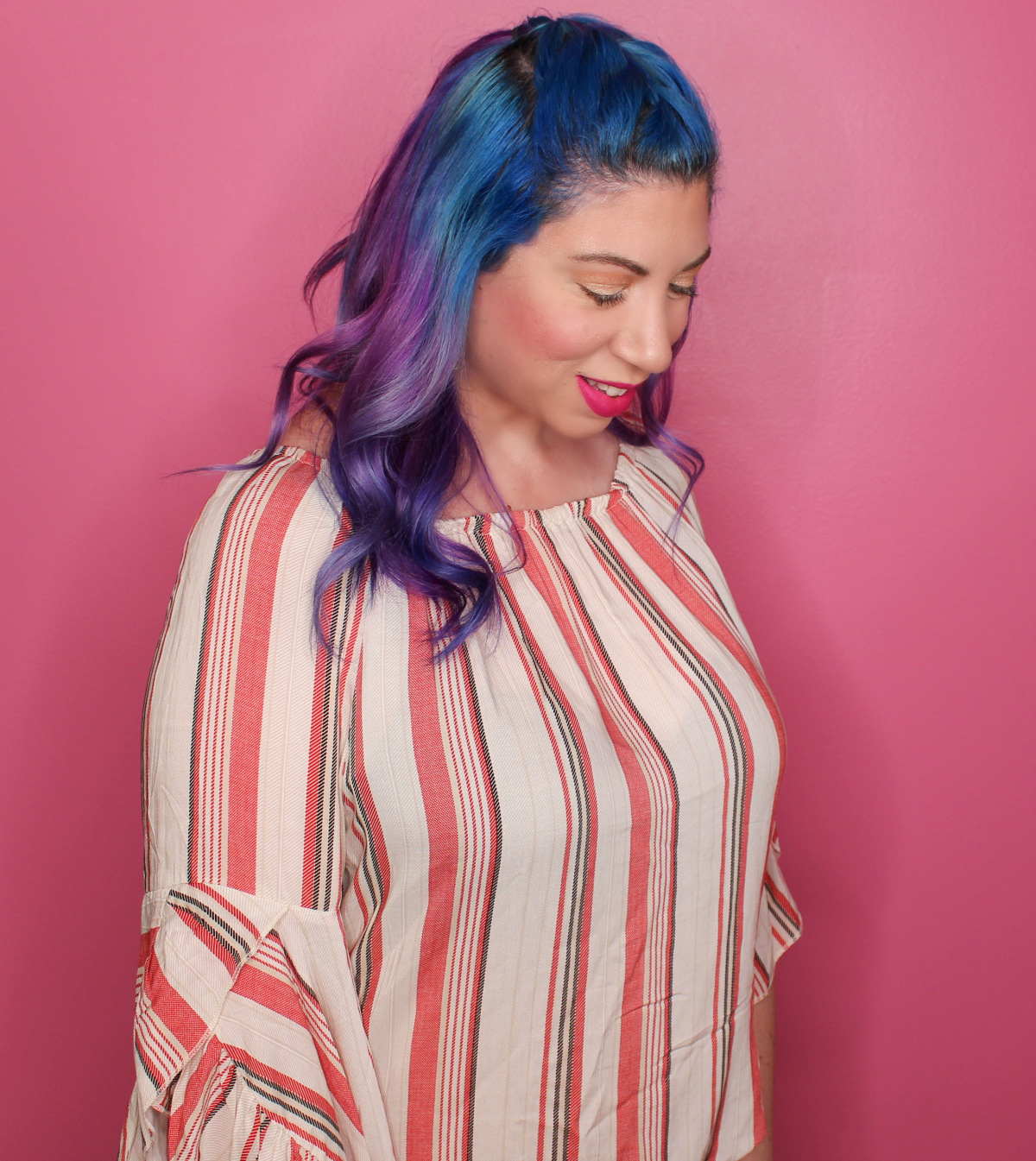 Now is NOT the time to neglect your hair!  #FallForDove and save!
Now through 10/27/18 exclusively at CVS, when you spend $15 on Dove Hair Products (like the ones shown above) you will get $5 CVS ExtraBucks Rewards back. Healthy hair and money back? Talk about a win-win!
 Note: ExtraBucks® Rewards offer limit of ONE (1) per household with card