*Sponsored post by Mirum. All opinions are my own*
I teased on my social channels over a month ago that we were starting the Purina ONE 28 Day Challenge with our family cat Martini and I can't believe how quickly time has flown by! I'm here to bring you the final results and our thoughts about how everything went down!
I think I've said this before in past posts, but Martini is over 15 years old. So, of course, she has become more grumpy, less friendly & basically just keeps to herself considering she lives with 2 other dogs. Since we have started her on the Purina ONE 28 Day Challenge, I definitely noticed a difference in her, her coat and her activity.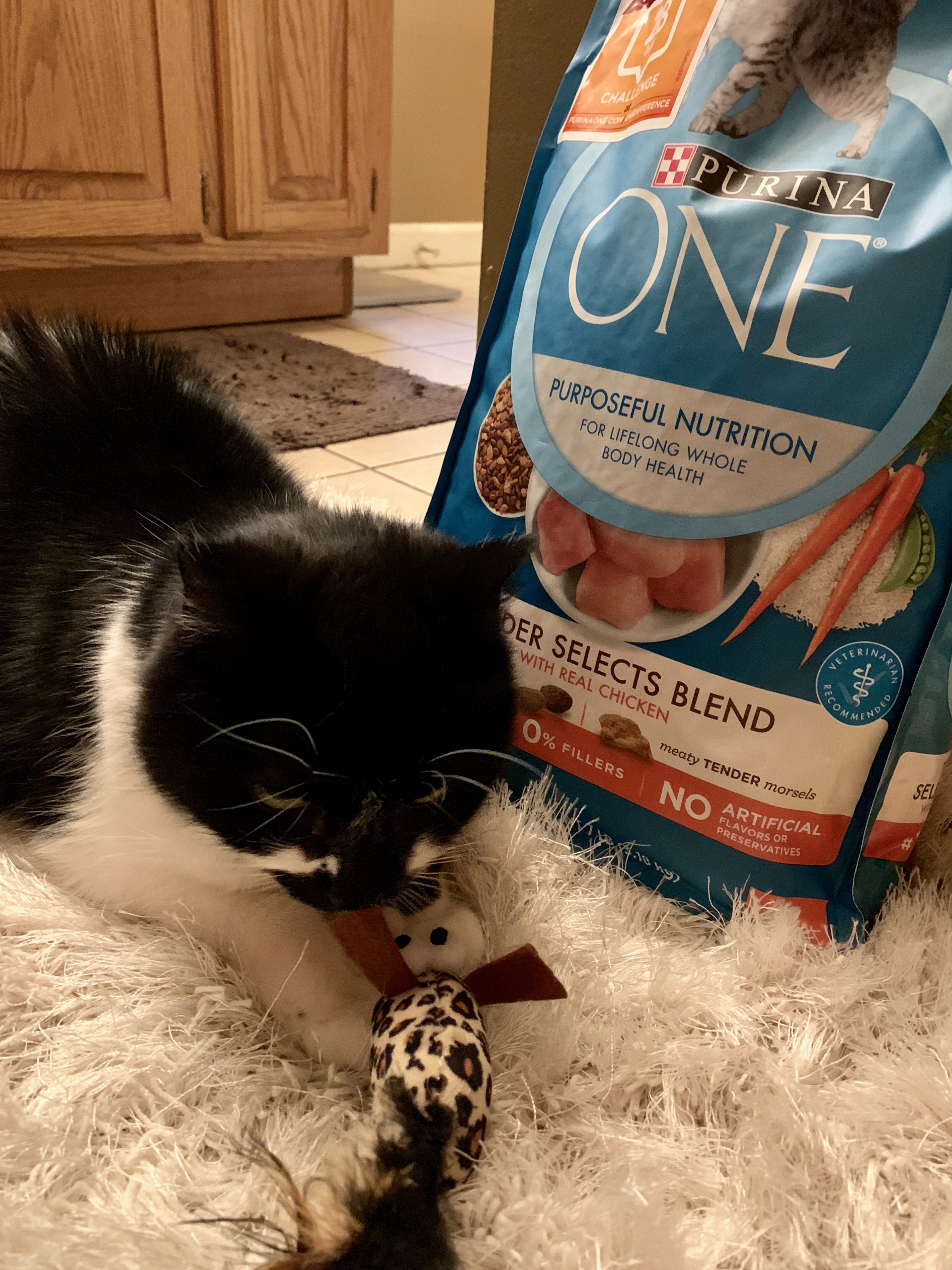 Martini is pretty picky about the kind of food she does eat, but she had no problem switching to the Purina ONE Tender Selects Blend with Real Chicken. (You can grab this at Walmart!) I honestly didn't know how she was going to be through this challenge, but we had no issues at all. The transition was such a breeze and I'm pretty sure she was just as thrilled to keep eating it every day. Purina ONE is specially formulated to make sure your pet is living a longer & healthier life through nutrition. With 0% fillers and no artificial flavors or preservatives, it is perfect for fueling your pet's fullest potential.
The first tell-tale sign I noticed were her eyes. They looked so much brighter and she also had a little extra pep in her step.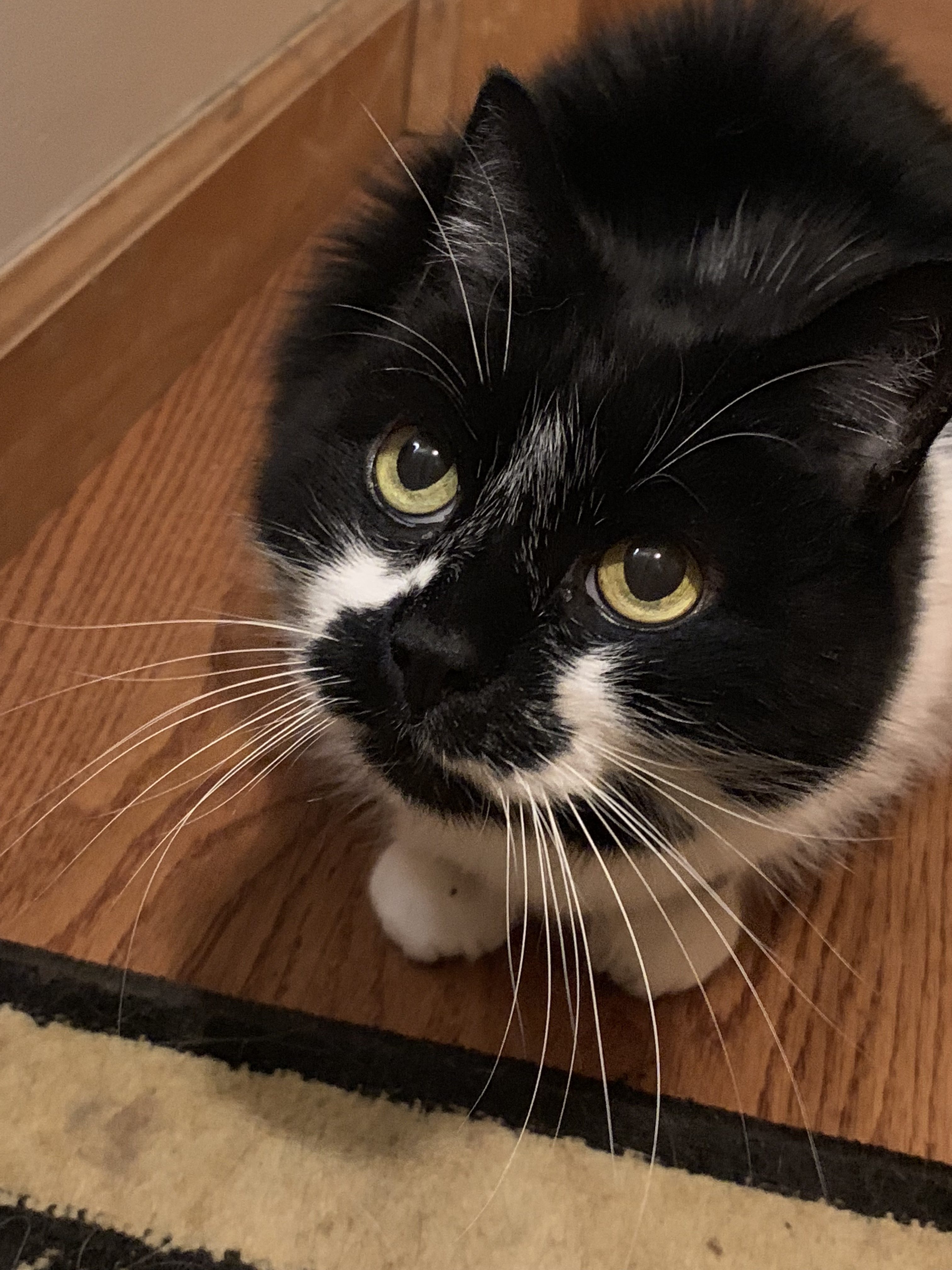 Her coat was also another visible difference after around the 20-day mark. As I said, she's pretty old but since switching her food,  her coat looked so silky and gorgeous!
I am so excited about all of the differences in Martini. Switching to Purina ONE was definitely a great choice for her and her health. We obviously want her to be around for so much longer!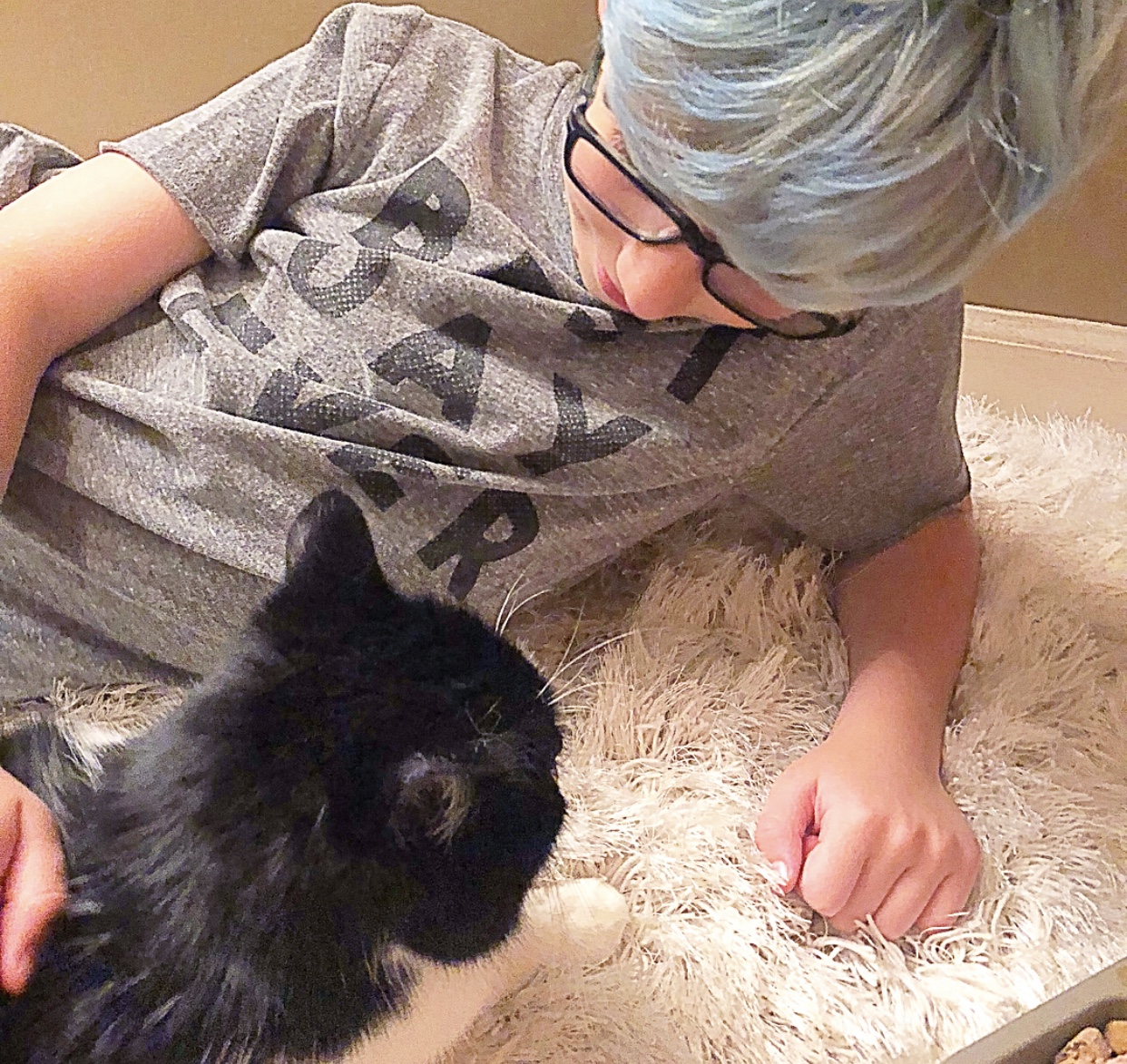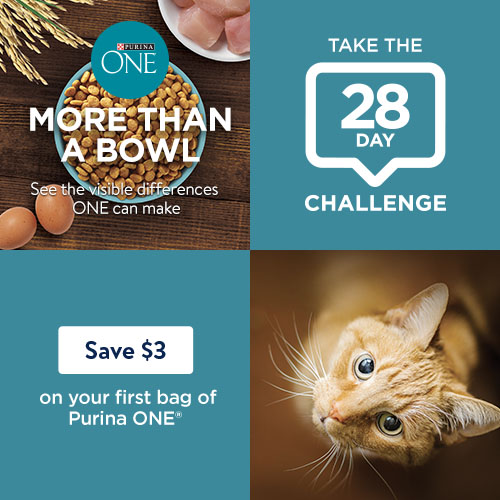 Are you ready to join me and treat your cat to the 28-day challenge right now? Register for the 28 Day Challenge now and save $3 on your first bag of Purina ONE® at Walmart.
You can also share your own cat's journey on social media by using hashtags: #28DayChallenge #Walmart and #PurinaONECat!
You can take a look at our 1 second a day video below to see her progress!