Sponsored post by Mirum. All opinions are my own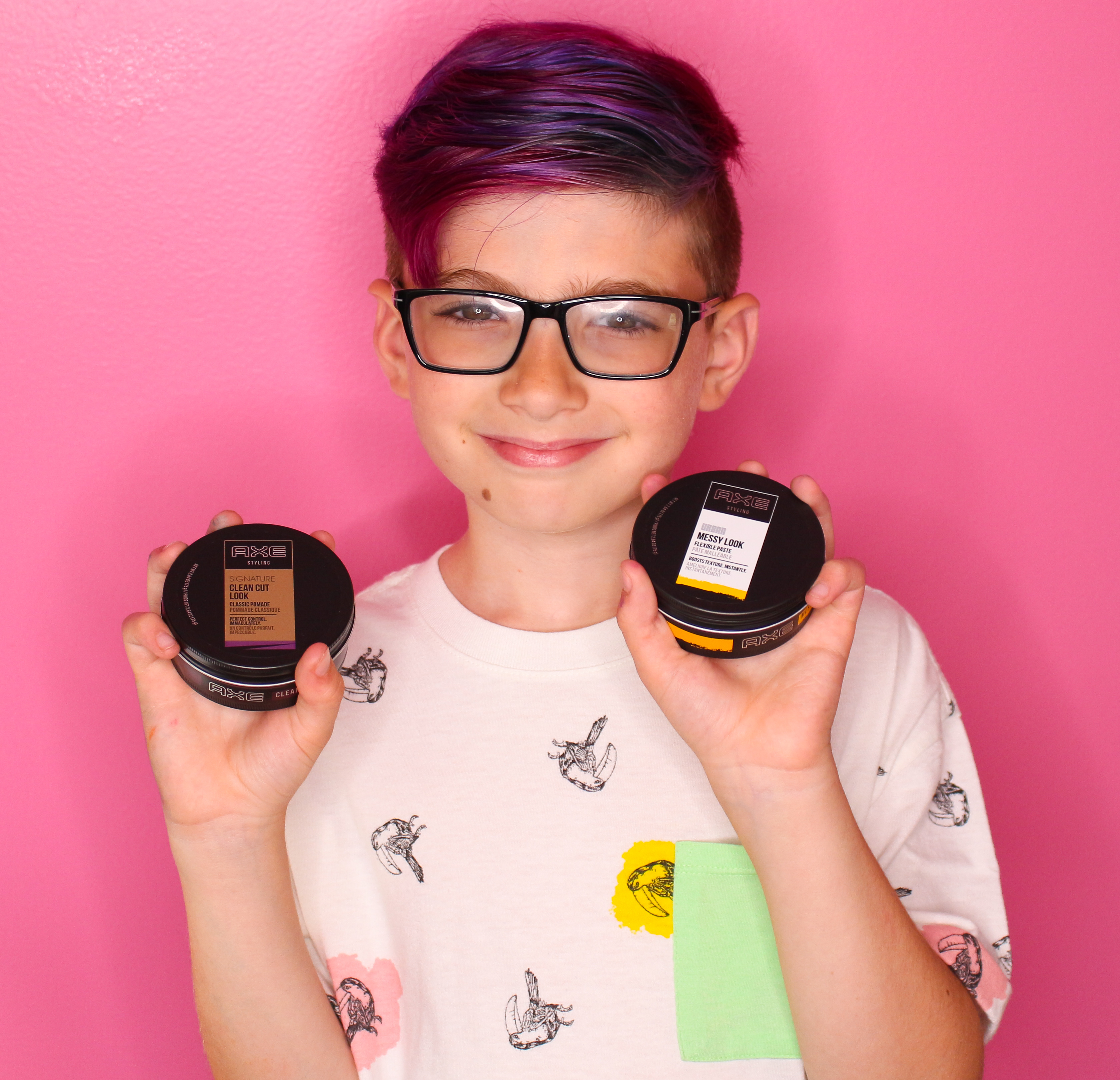 It's no secret that Rylan has the COOLEST hair in school (and in life) No matter what anyone says, I believe that ever since he started putting fun colors in his hair his confidence has gone through the roof. I'm not kidding when I say the kid knows he looks pretty suave. In order to keep it that way, we definitely rely on our favorite AXE pomade and paste hair products. Just because he will be out of school in a week, doesn't mean he needs to stop looking fresh to death! This Summer is our busiest yet between graduation parties, vacations, wrestling events and so much more. He always wants to look his best no matter what the occasion is, so he's going to share with you the go-to hairstyles that he can do himself!
Look 1- Messy (Using Messy Look Flexible Paste) 
This paste is GREAT for that just out of bed look with some extra added texture. Because Ry is trying to grow out the top of his hair, he can spike it incredibly high or run his fingers through it so it looks like he "just woke up like this"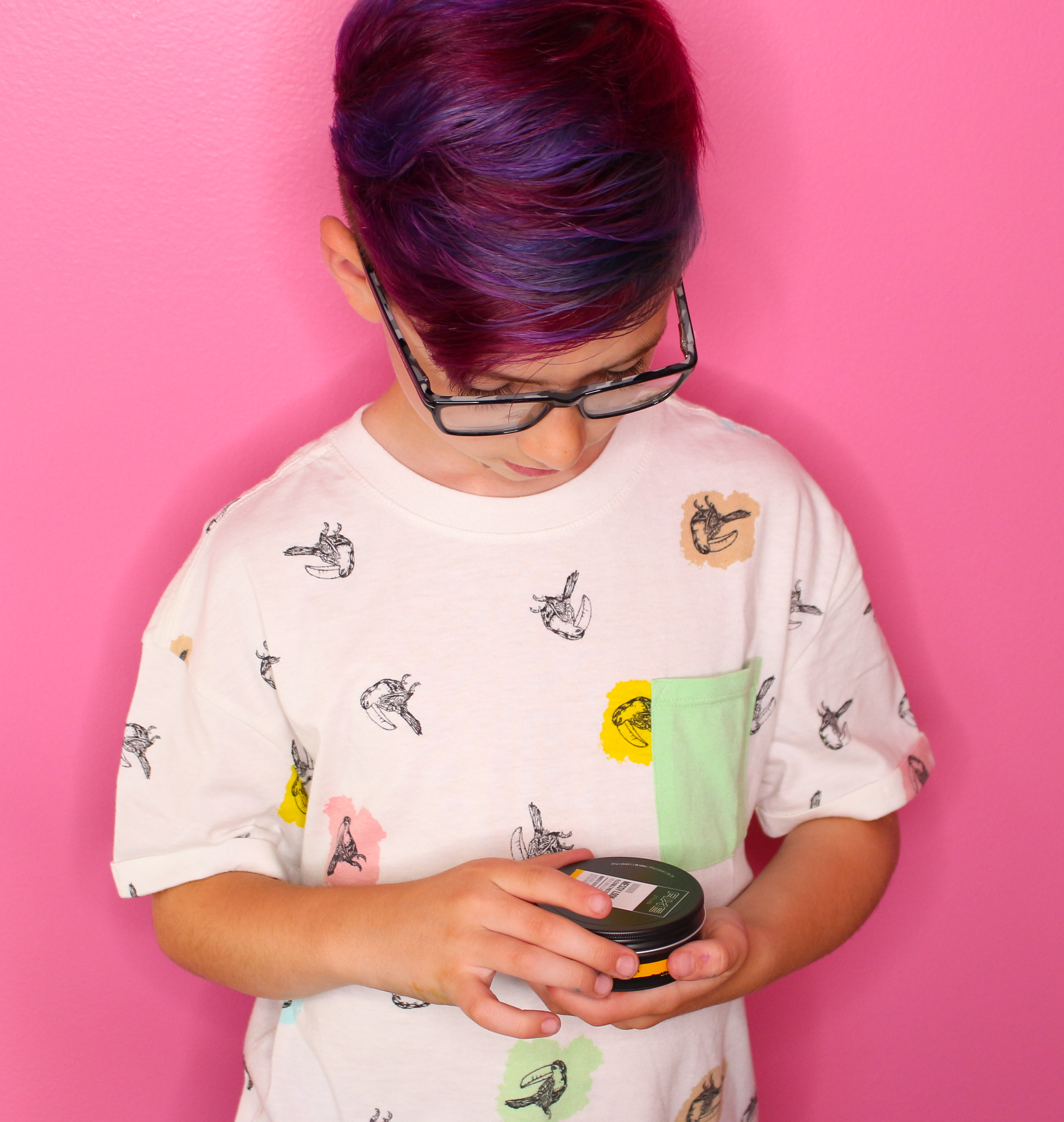 Start with a fingertip amount of paste and mix it in between your fingers and work throughout the hair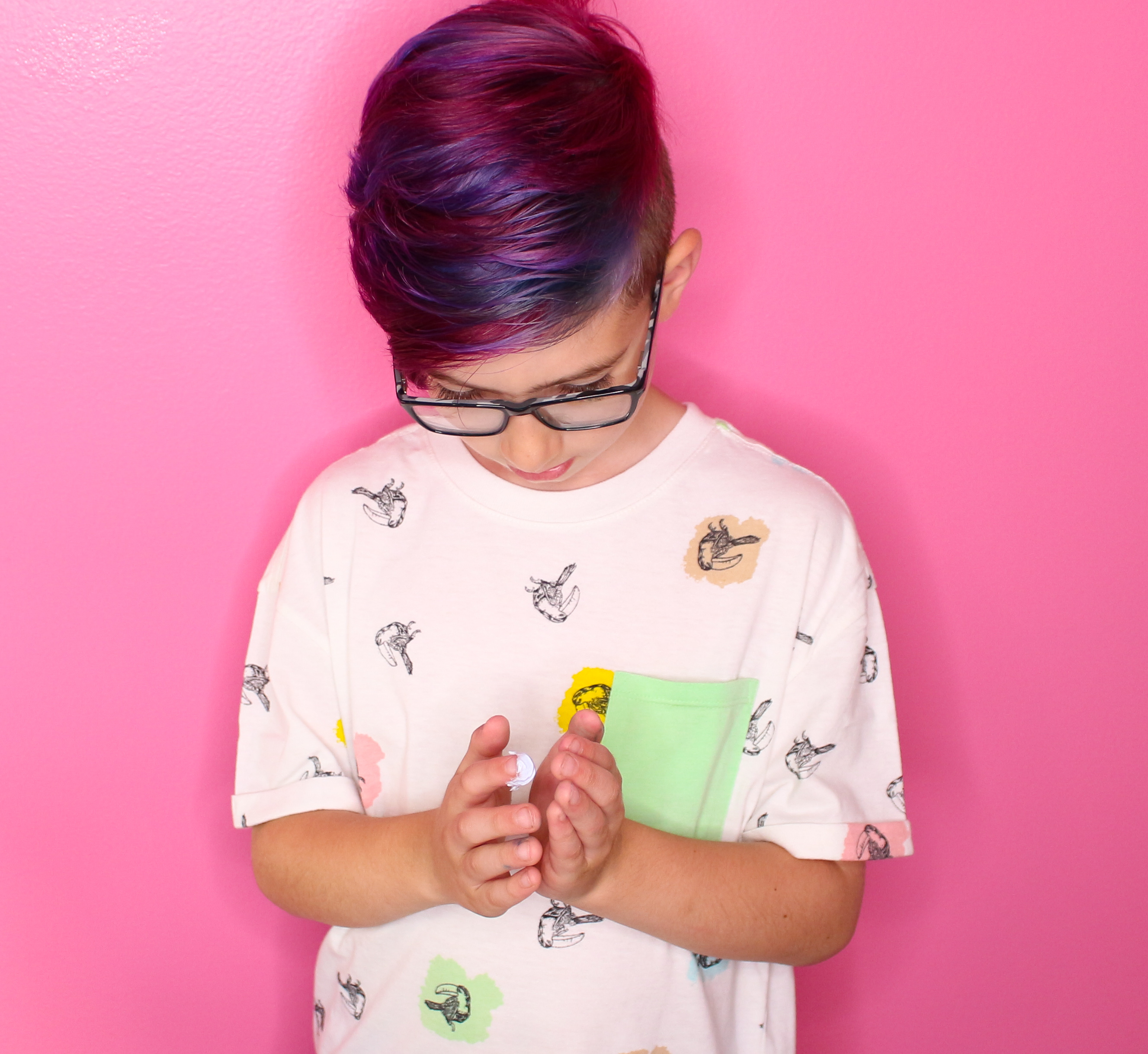 Have some fun – It doesn't have to be perfect!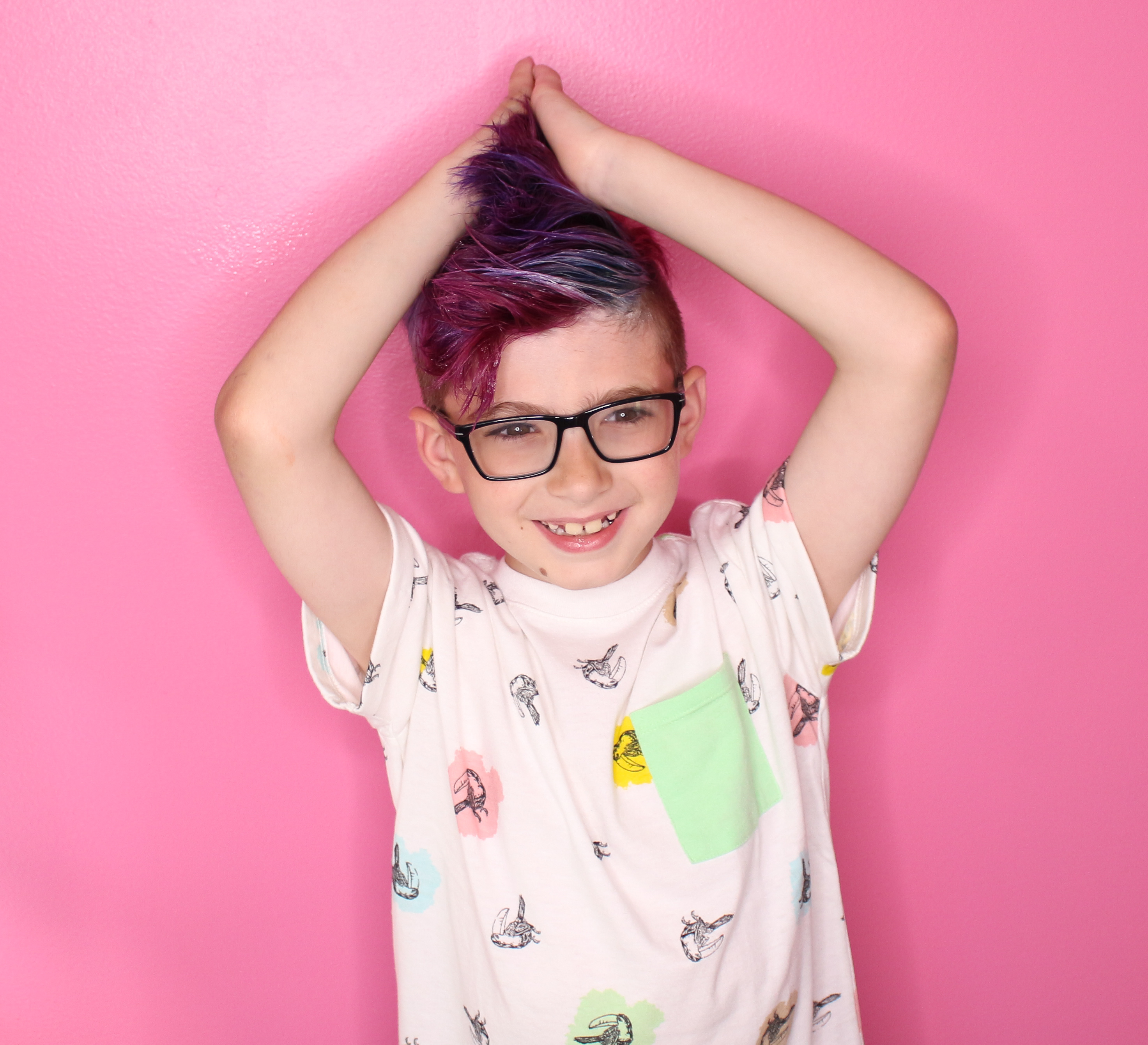 Rylan takes hair styling very seriously..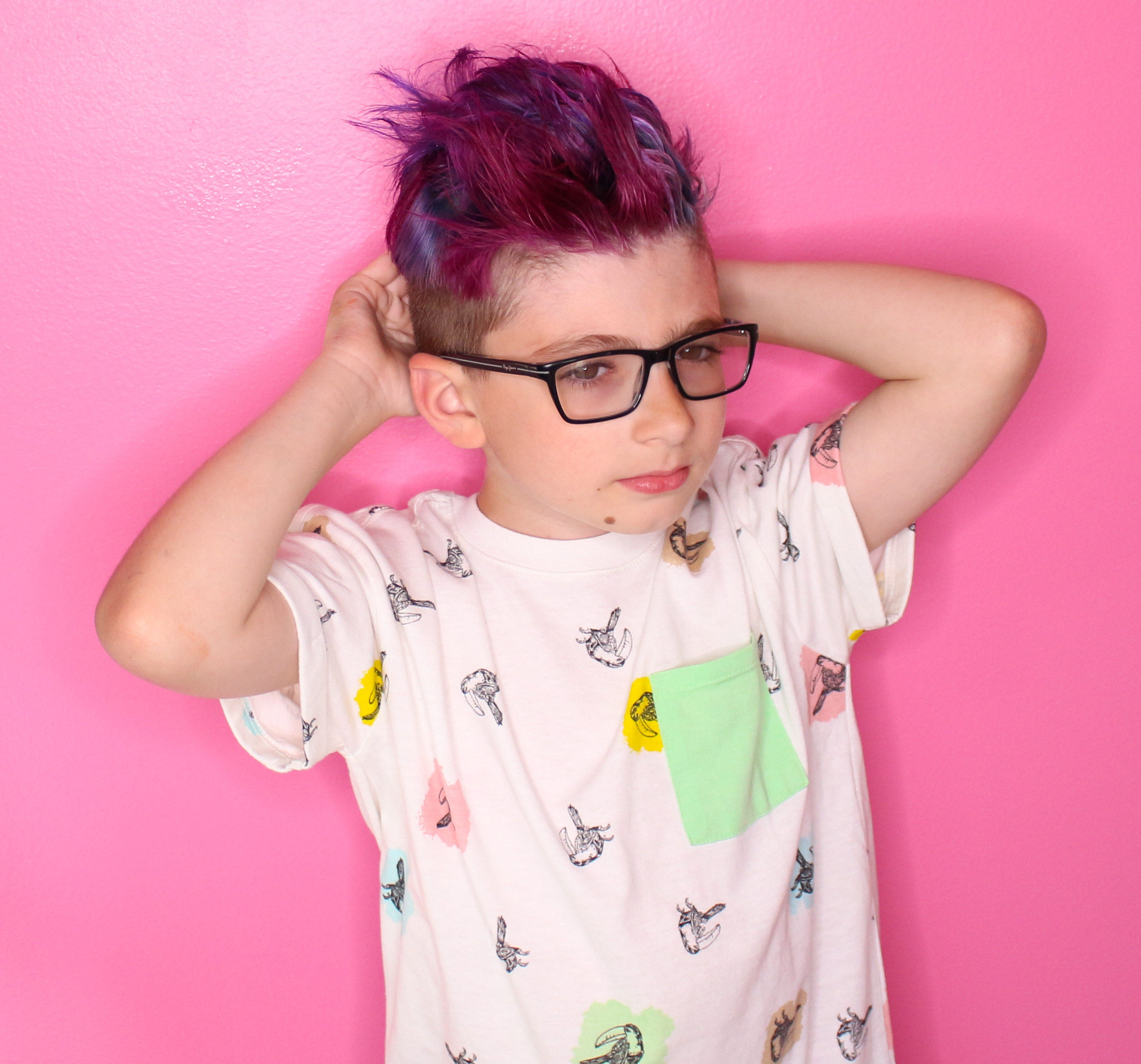 Spike it up or mess it down – whatever your hair heart desires!
And the final look – You can tell just by looking at this photo that he knows he looks pretty fly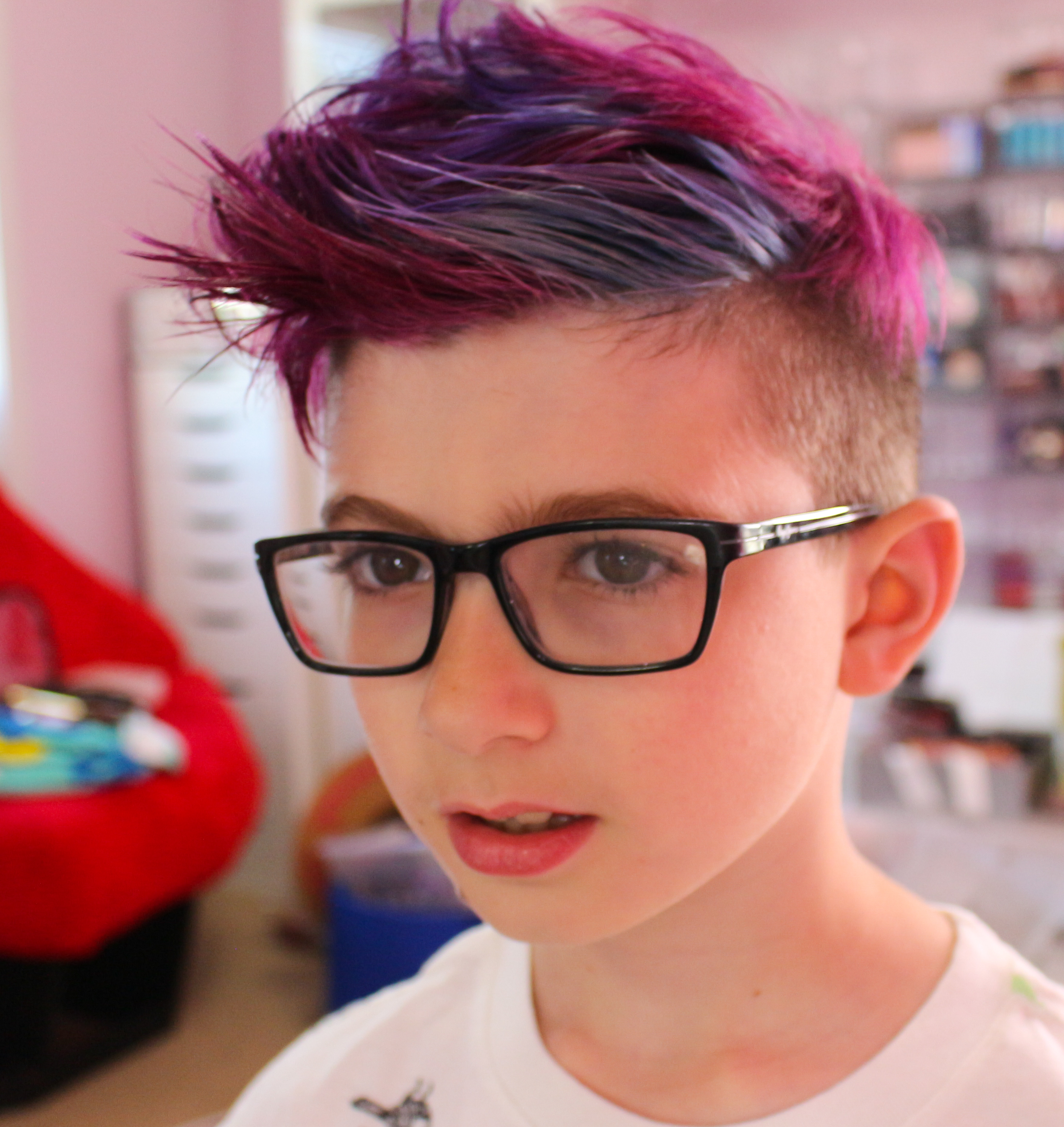 Look 2- Clean Cut (Using Clean Cut Look Pomade) 
If you want your look to be a little more controlled, the clean cut pomade is perfect for you. The options are totally endless!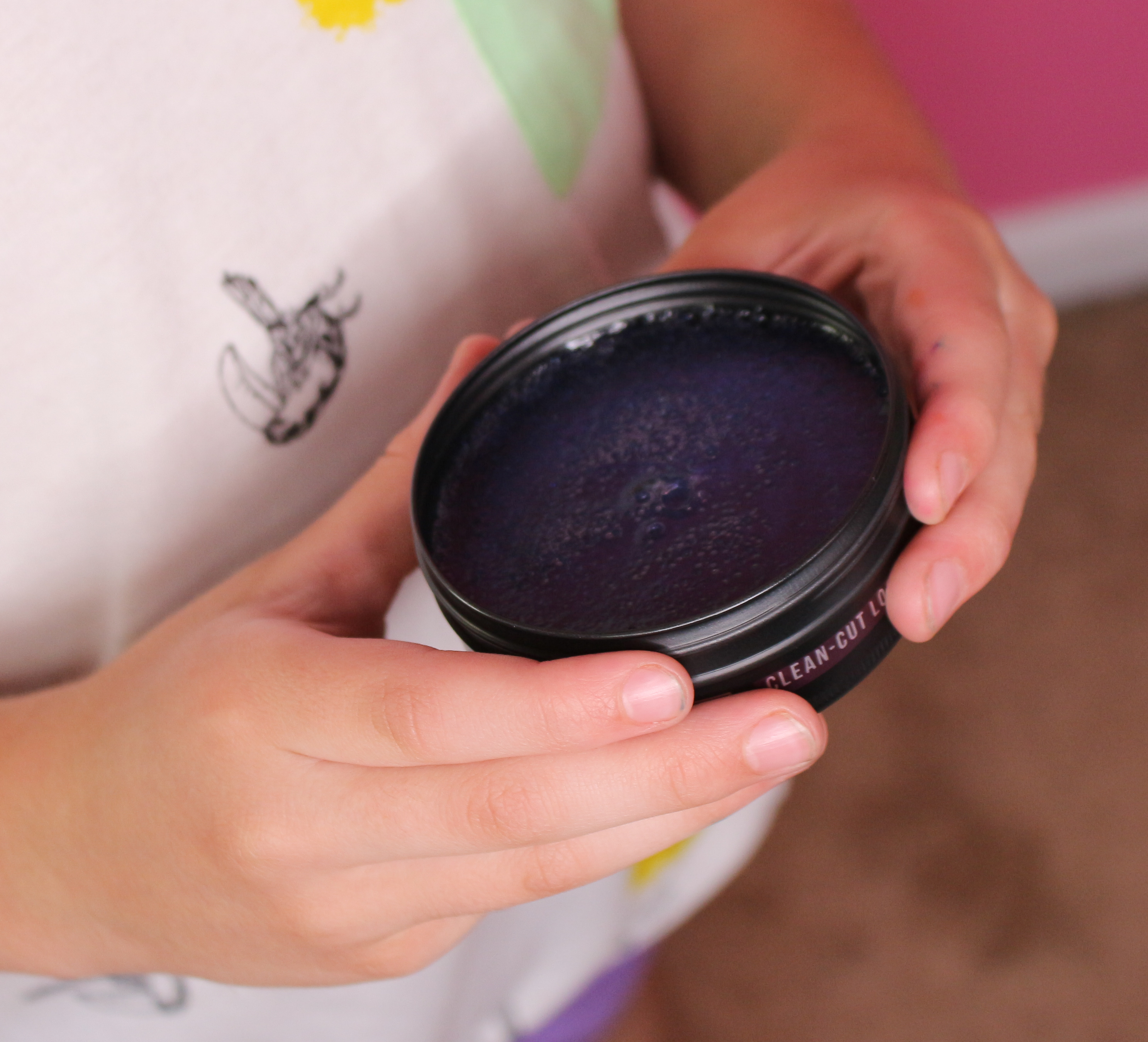 A little goes a long way – Use a fingertip amount of product and mix between your fingers. Rake it through your hair and then use a comb to create your perfect style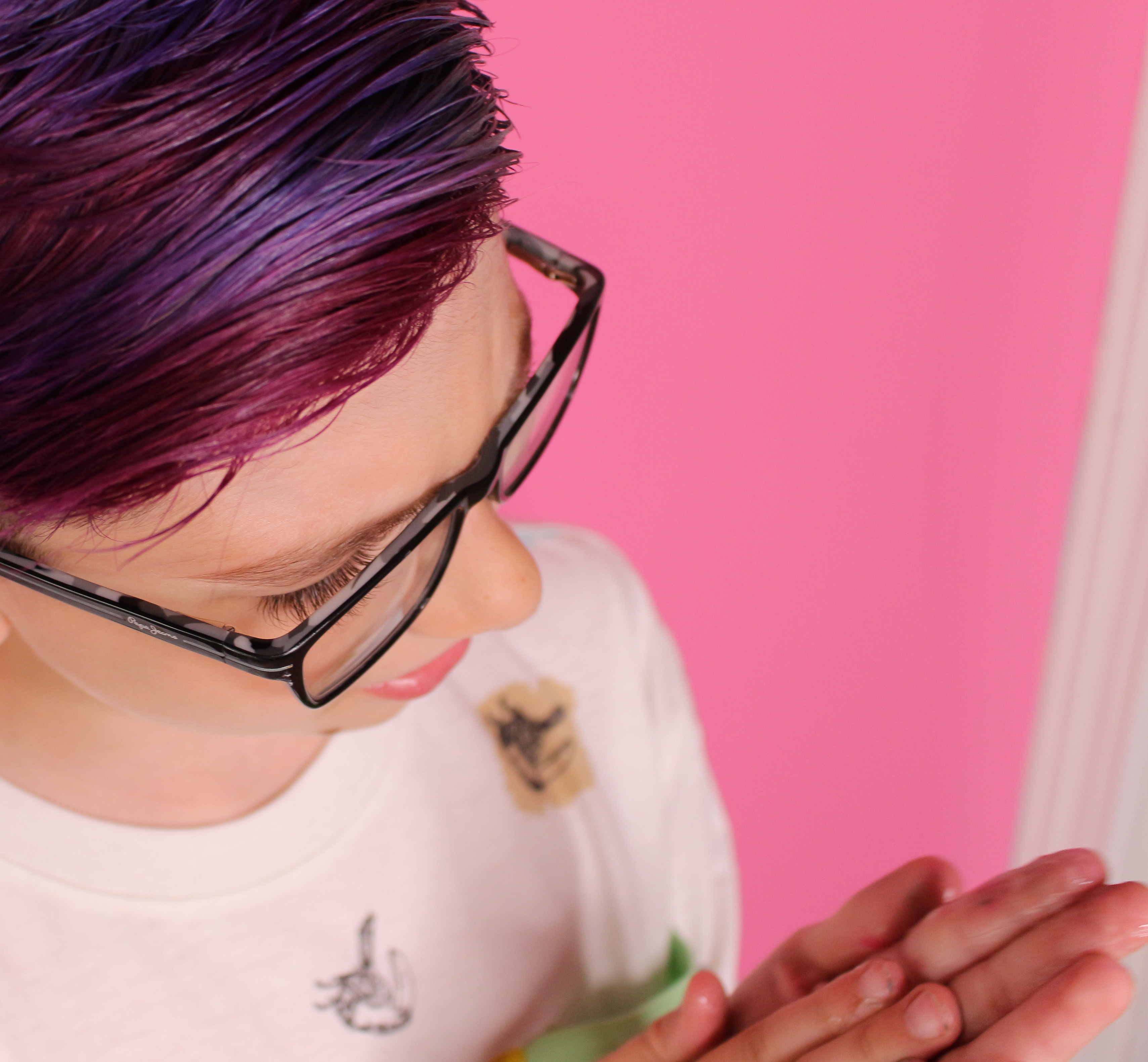 Or just use your hands – whatever works for you (lol)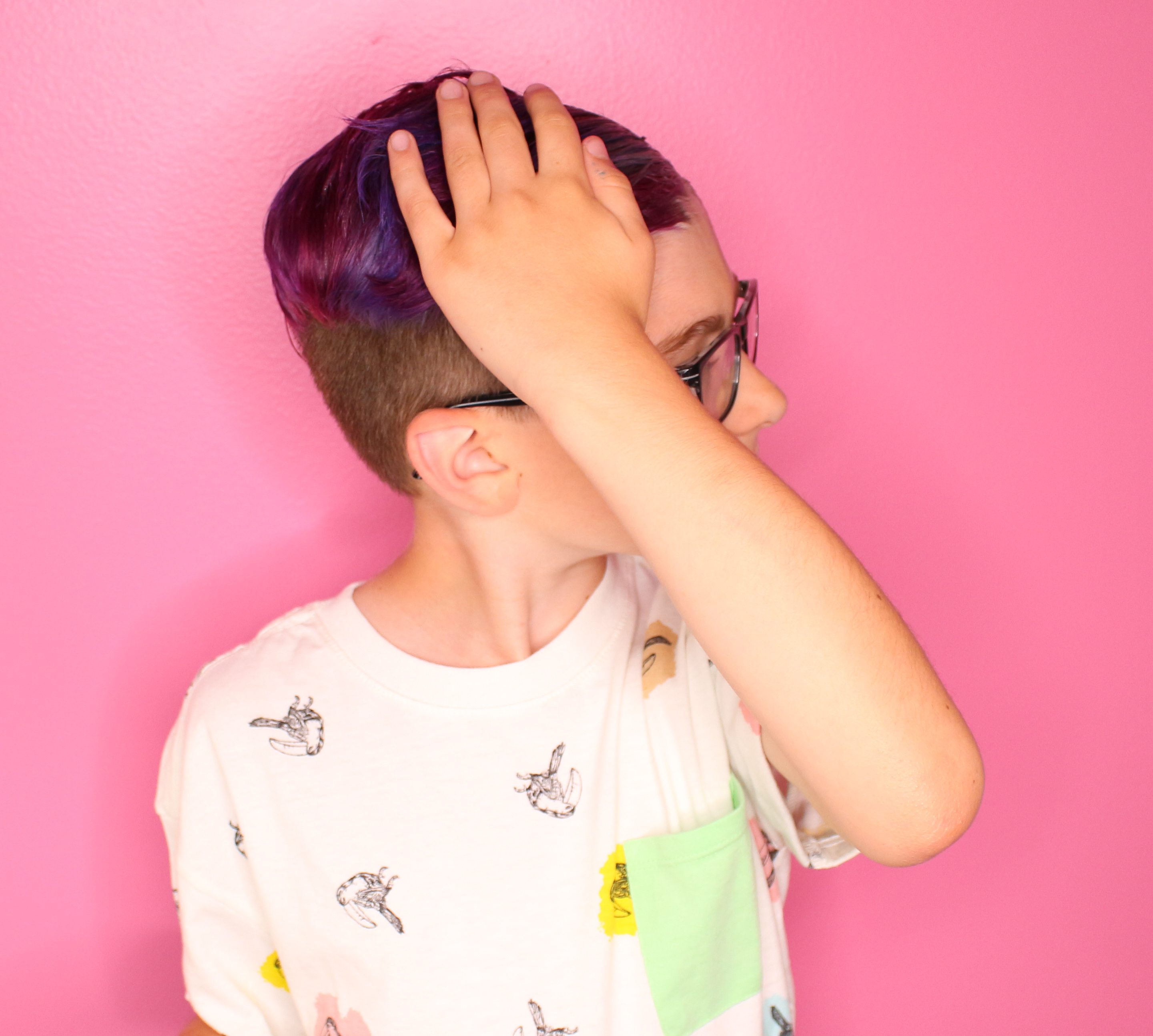 And voila! Clean cut and ready to make a statement at the next Summer party!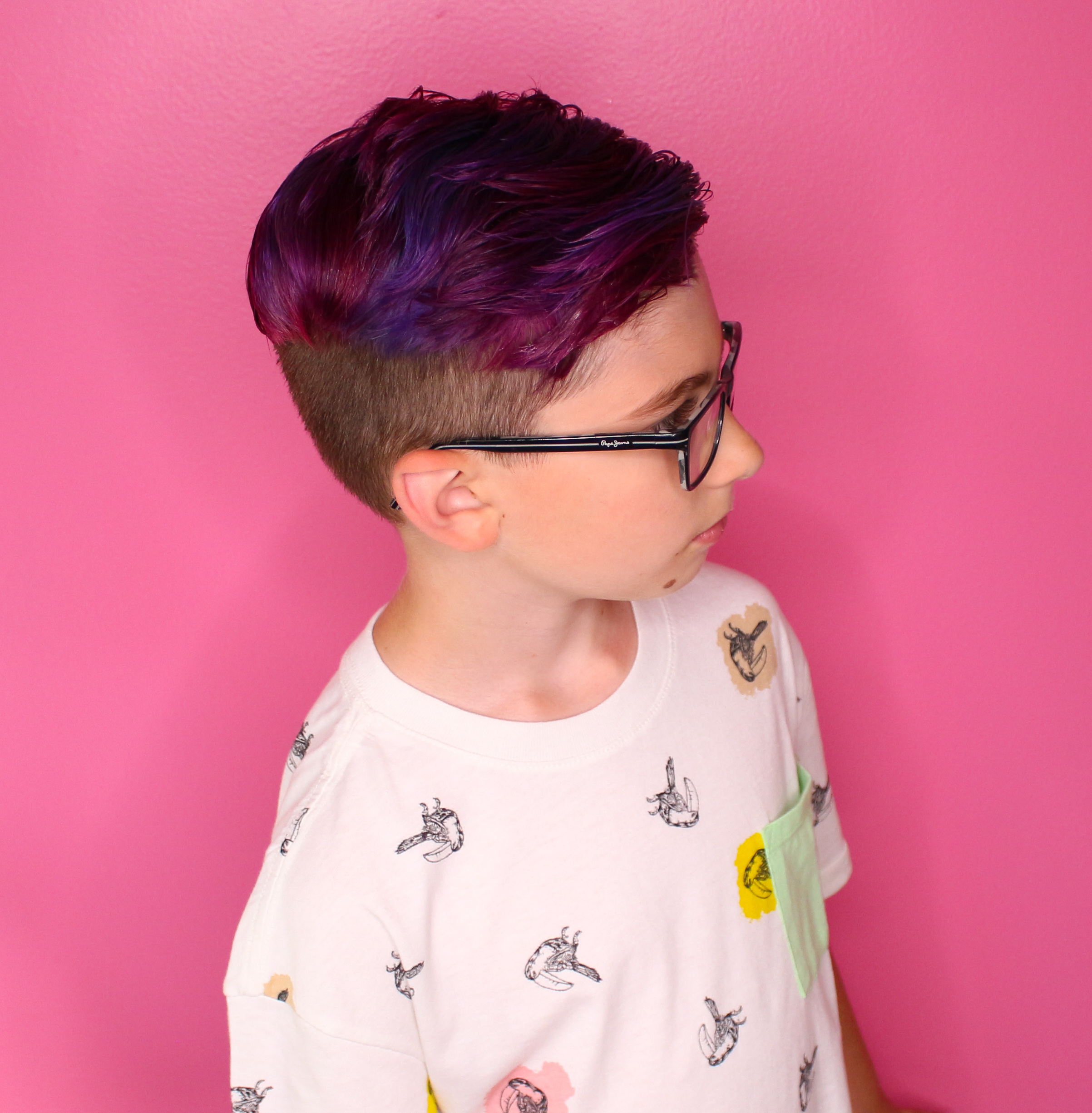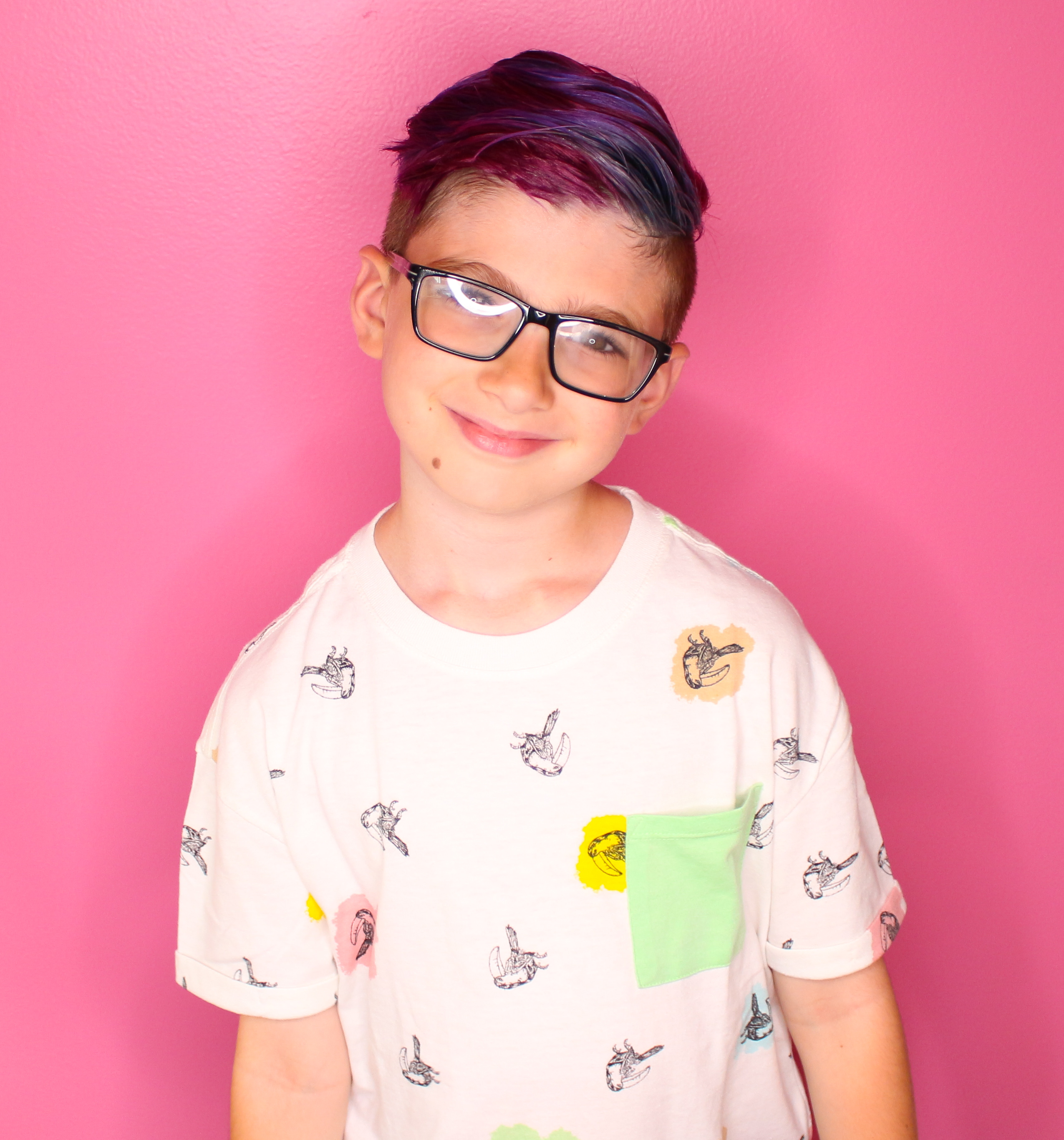 I love that AXE hair products make Ry feel like the most confident version of himself. They are easy for an almost8-year-old to use and really help him express his individuality. Life is too short to take yourself seriously – Dye your hair, spike it up and let your imagination run wild. After all – it's just hair!
Let your son express himself by taking advantage of the following offers at your local CVS between now and June 13th, 2018 
Buy 1 Get 1 50% off 

 AXE Hair Products 

Buy 2 and get $4 ExtraBucks® Rewards 

 

Legal: Offers valid 6/10/18–6/16/18. ExtraBucks® Rewards offer limit of ONE (1) per household with card.