*This post is sponsored by Nearly Natural. All opinions are my own*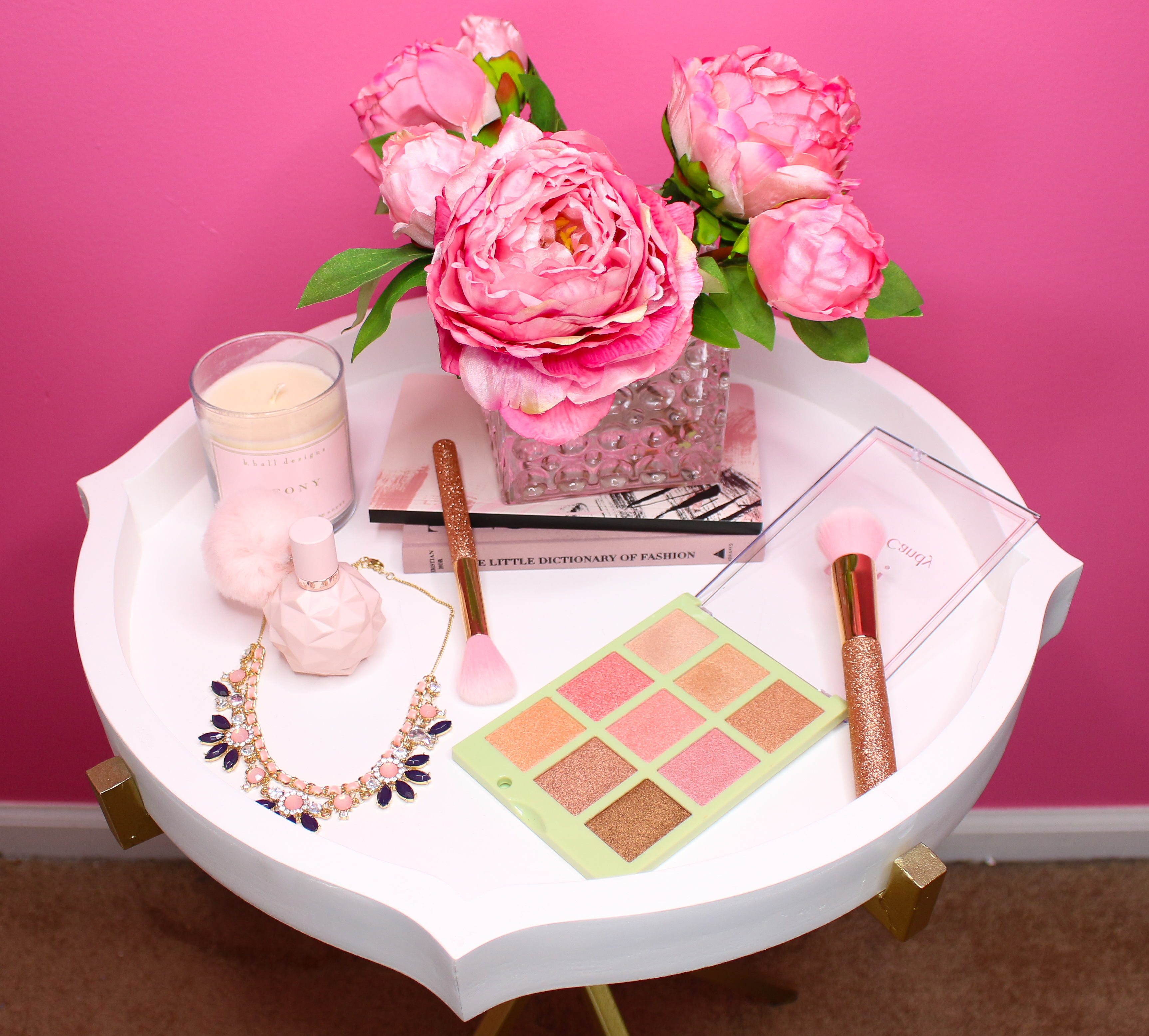 For the past few weeks, I have been renovating my beauty room / office space and it been quite the project. (I'm sure my husband is so over me right now ha ha) I raided the aisles of Ikea and splashed the walls with 2 different shades of pink. The last final touch was giving it some pops of color with pink & purple flowers. I am the WORST when it comes to taking care of plants so I decided to team up with Nearly Natural. I knew I would get quality silk and artificial flowers that wouldn't break the bank. Plus, I ordered a few extras to surprise my mom with for Mother's Day!
I immediately gravitated towards these pink peonies in a glass vase. They were perfect for setting on a side table and super pretty to put in the background of some of my photos. I felt like the quality was there and I love how full the blooms look.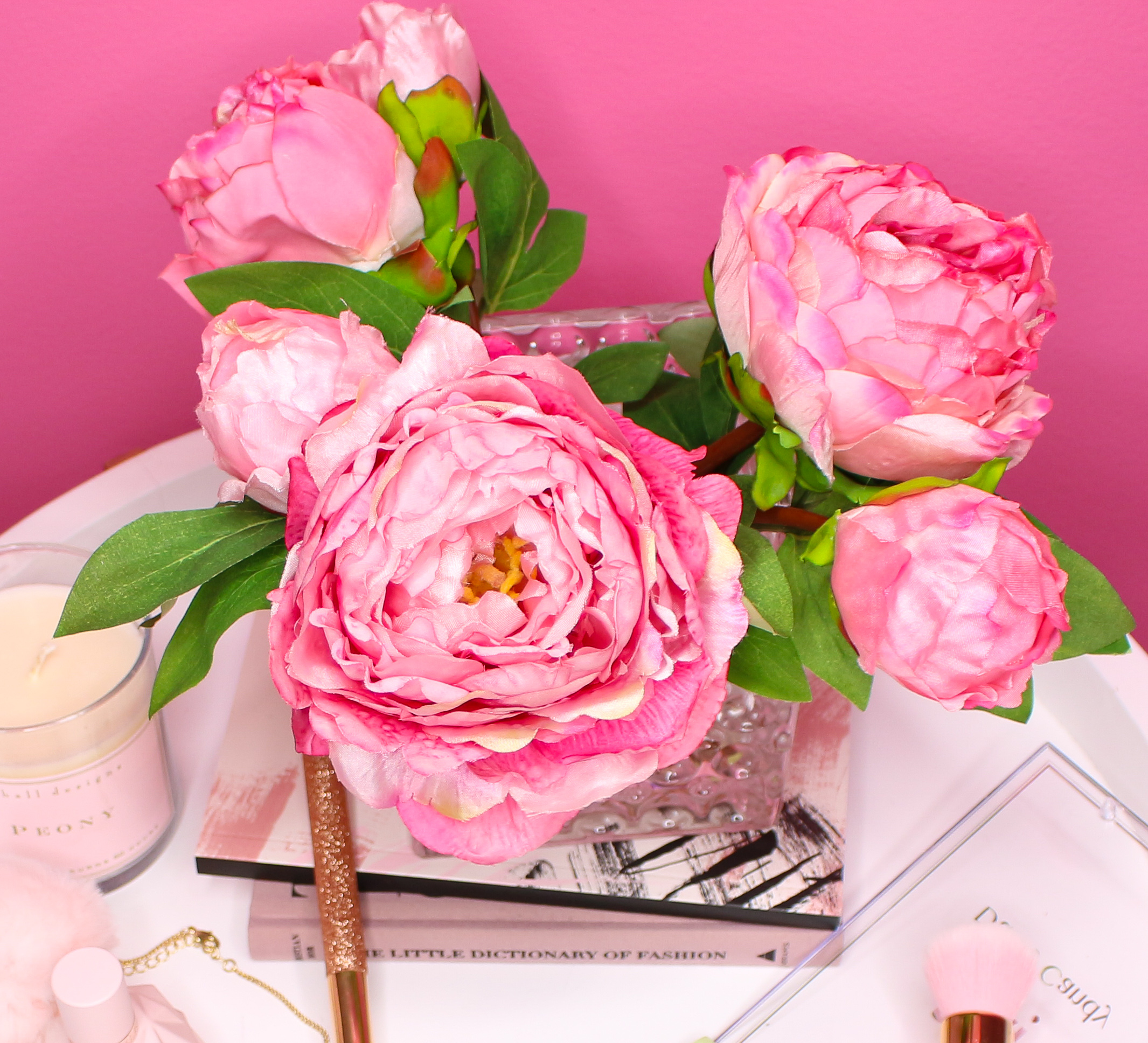 I love love LOVE cherry blossoms so I knew I HAD to have this piece! These simple cherry blossoms pop in shades of pink along the stems of this 14″ tall arrangement. Again, it looks great on a side table or bedside and totally brings life to the room. This arrangement includes a clear, globe vase.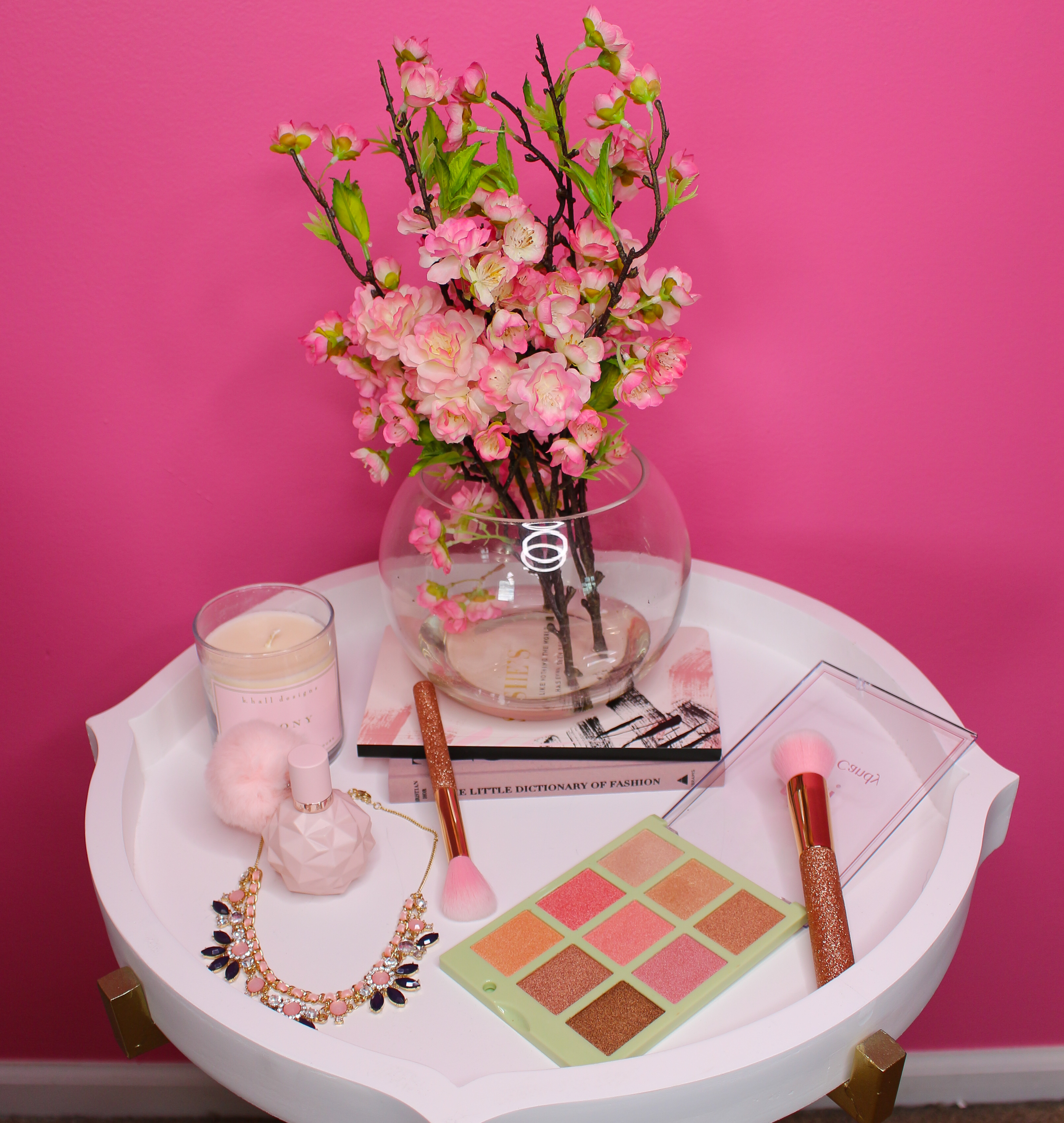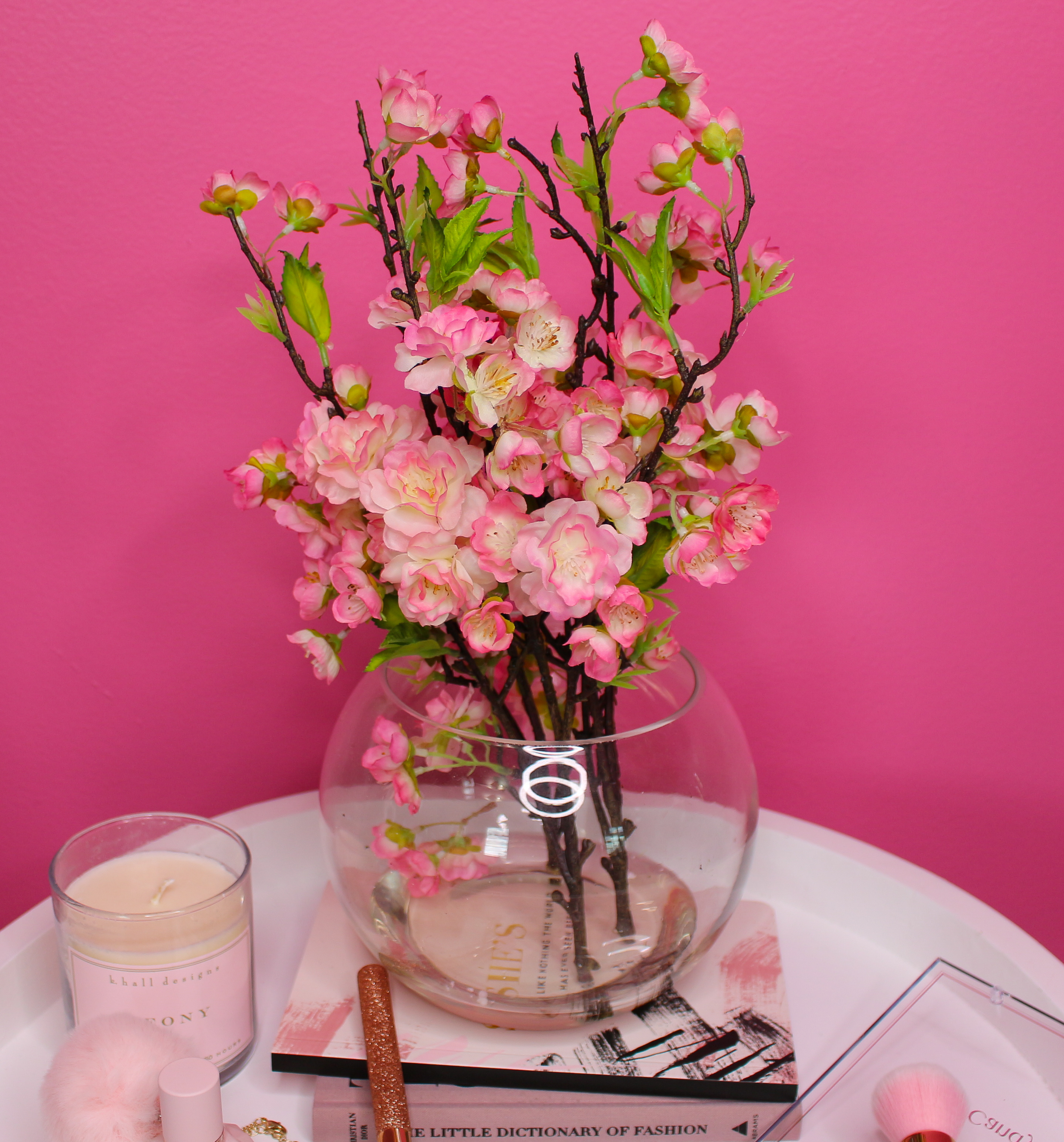 Teacher Appreciation Week is this week, so I wanted to grab something small for Rylan's teacher. This set of 3 Gerbera Daisies were perfect! They're super cute and won't take up too much space on her desk or classroom.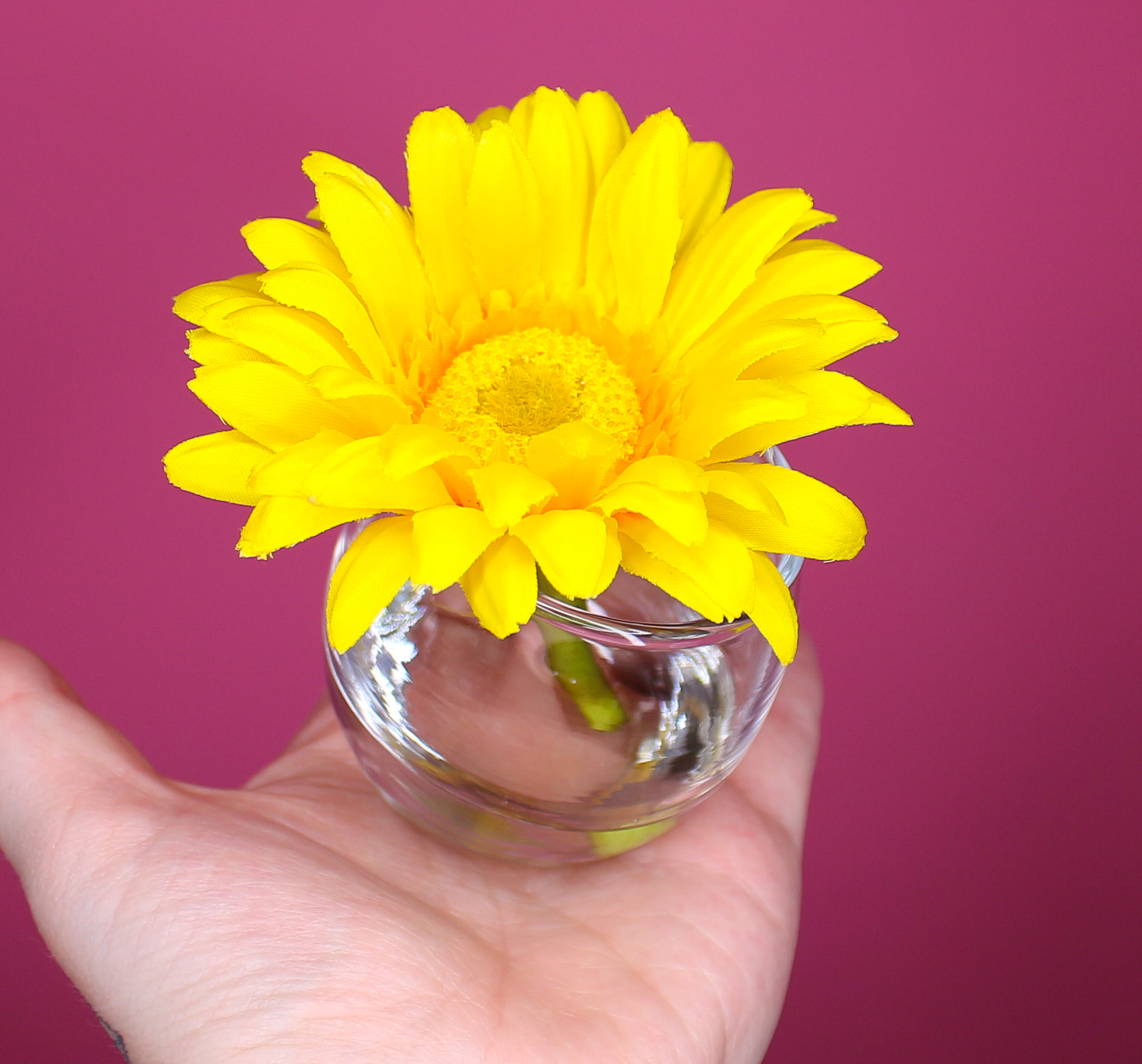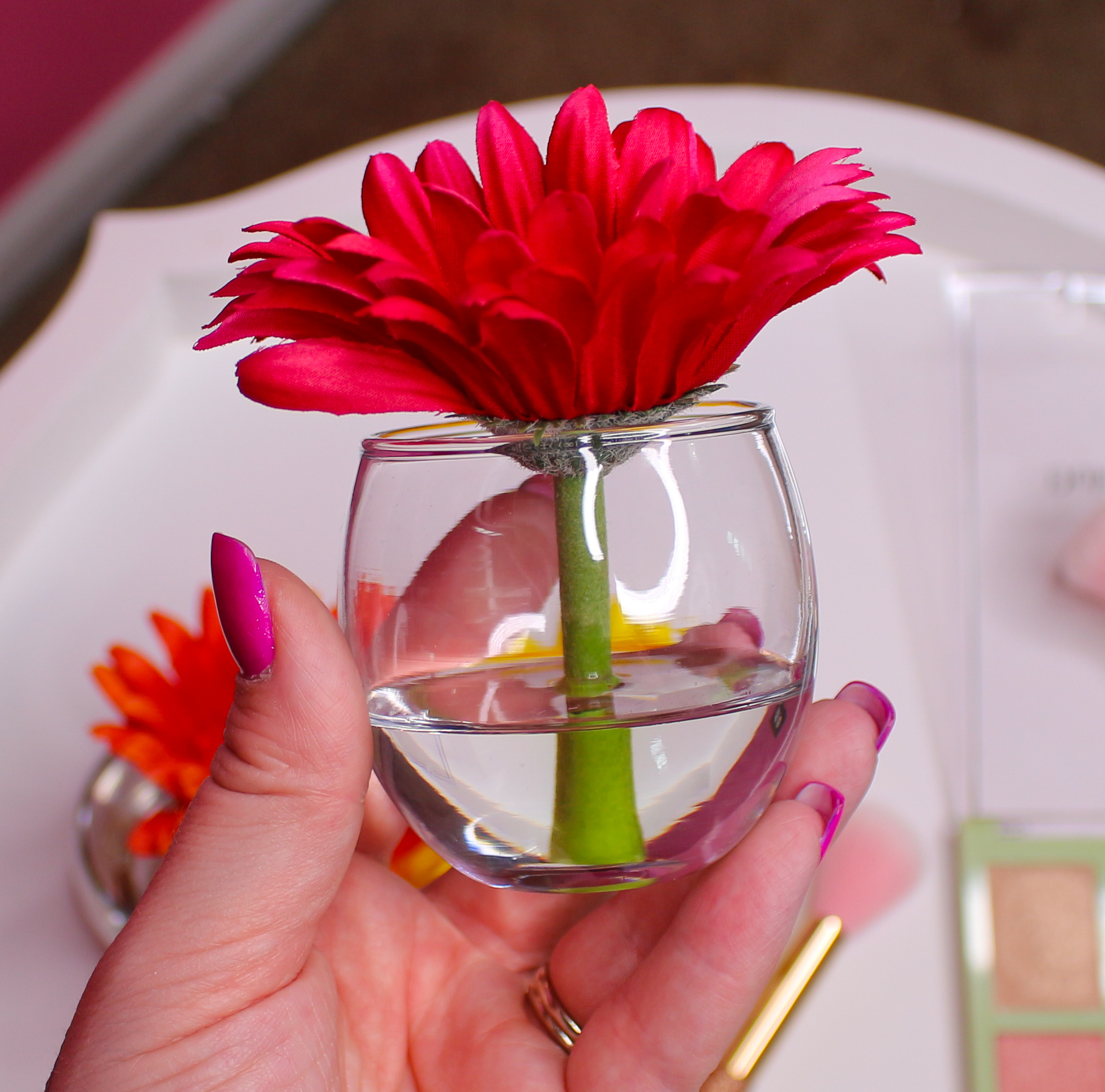 Mother's Day is right around the corner so I picked up two gorgeous arrangements that I know she will love! First up being the Phalaenopsis Orchid & Succulent Artificial Arrangement In Chair Planter. This piece is so different and I think she will absolutely love it!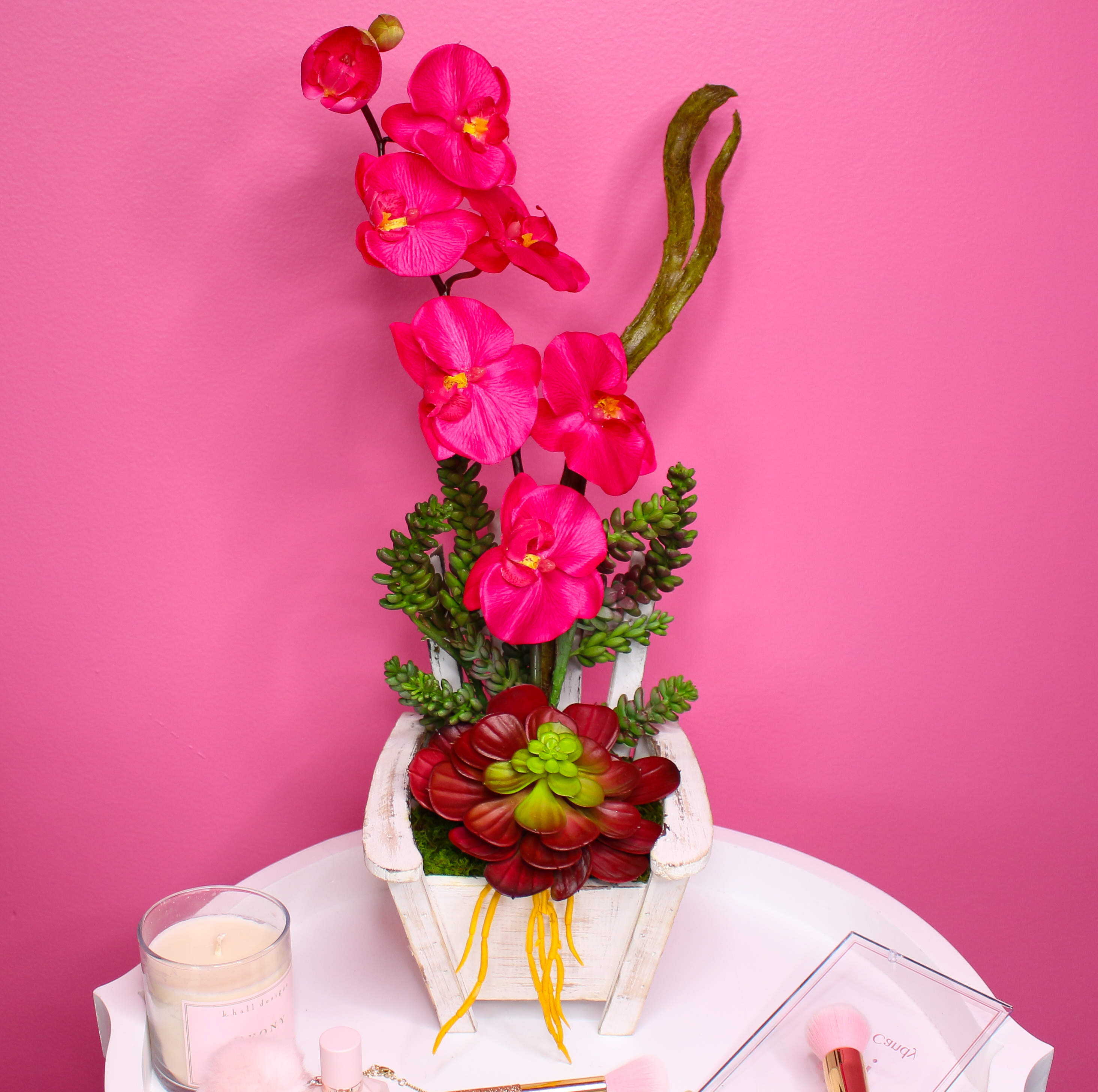 She is always looking to spruce up her walls, so the Phalaenopsis Orchid Artificial Arrangement that comes in this pretty wooden frame was a must!!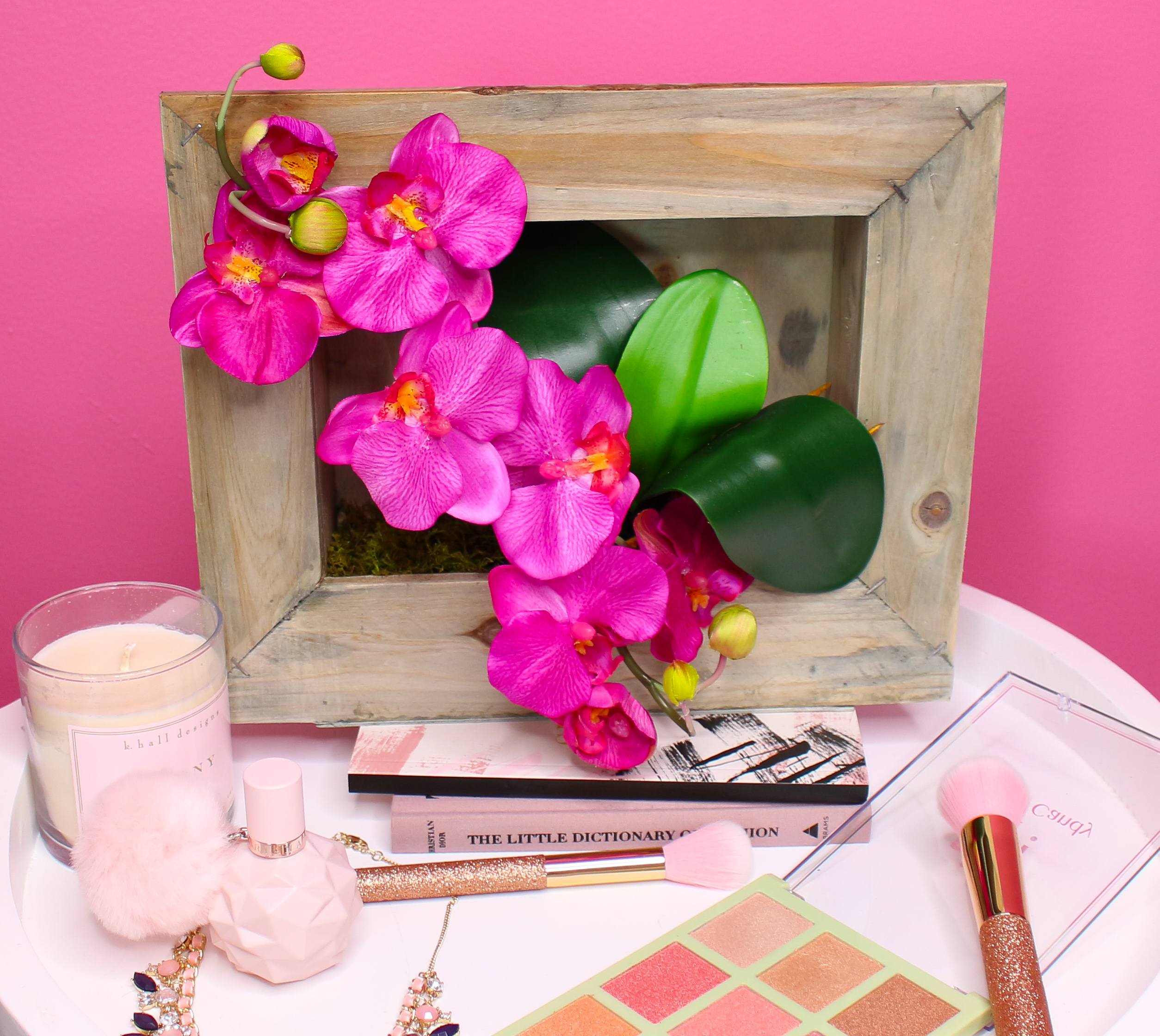 Last but not least, as a main focal point in my new office – I HAD to have a palm tree! Who wouldn't want one just hanging out in their home? Plus, it looks so 'LA' against my pink wall!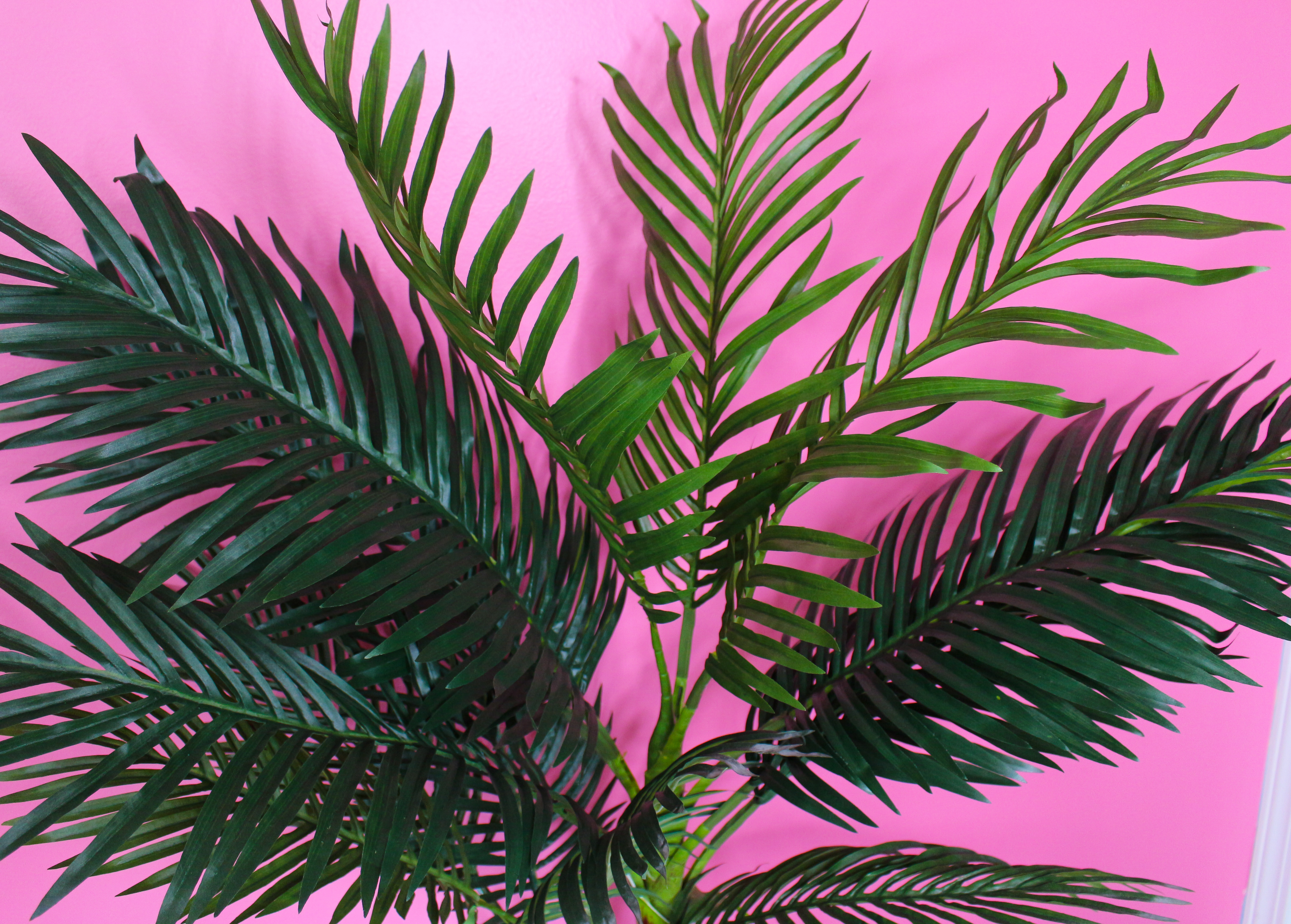 This Golden Cane Artificial Palm is around 5ft tall and is housed in a turquoise tower vase with river rocks that will look amazing in any room of your home.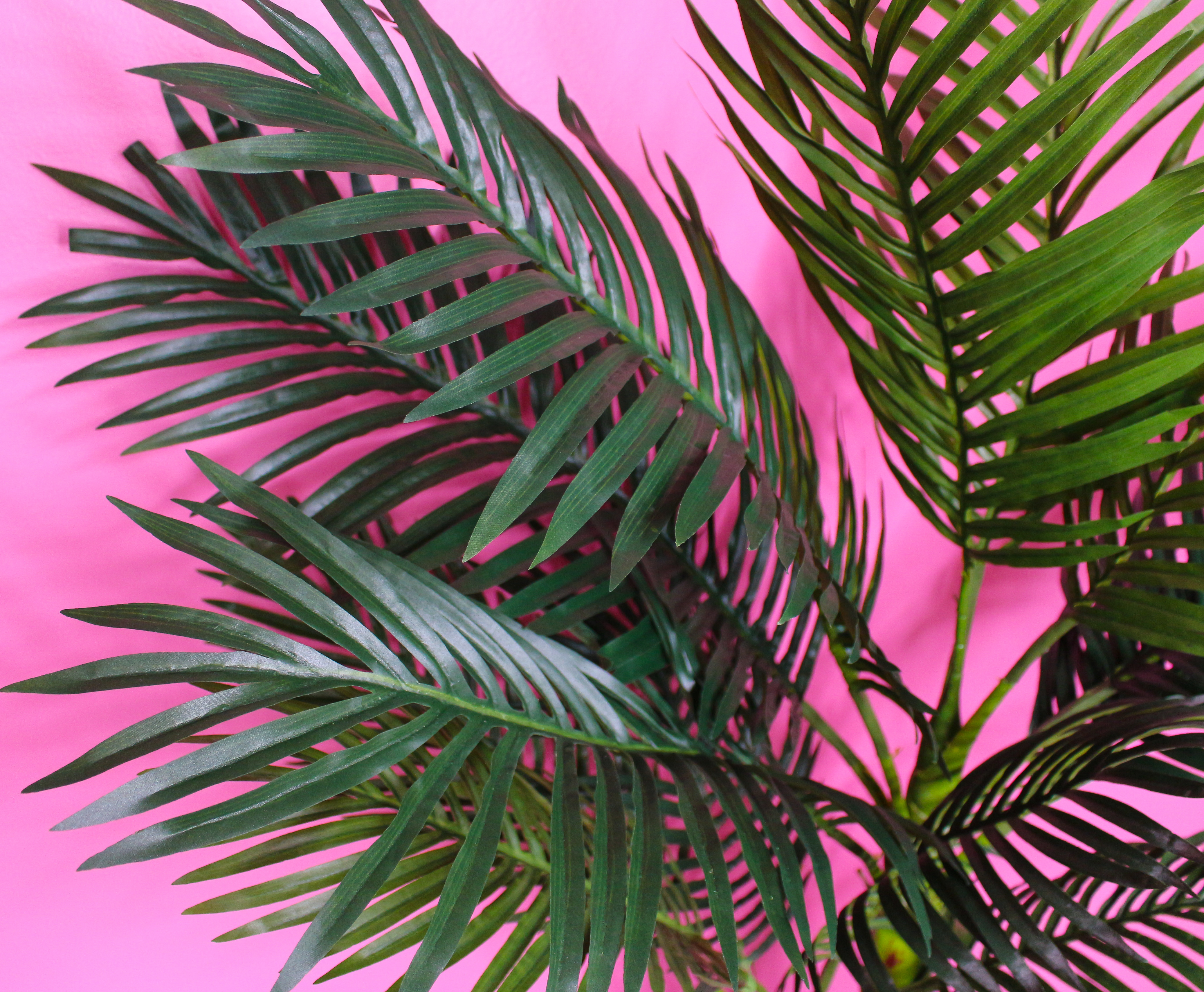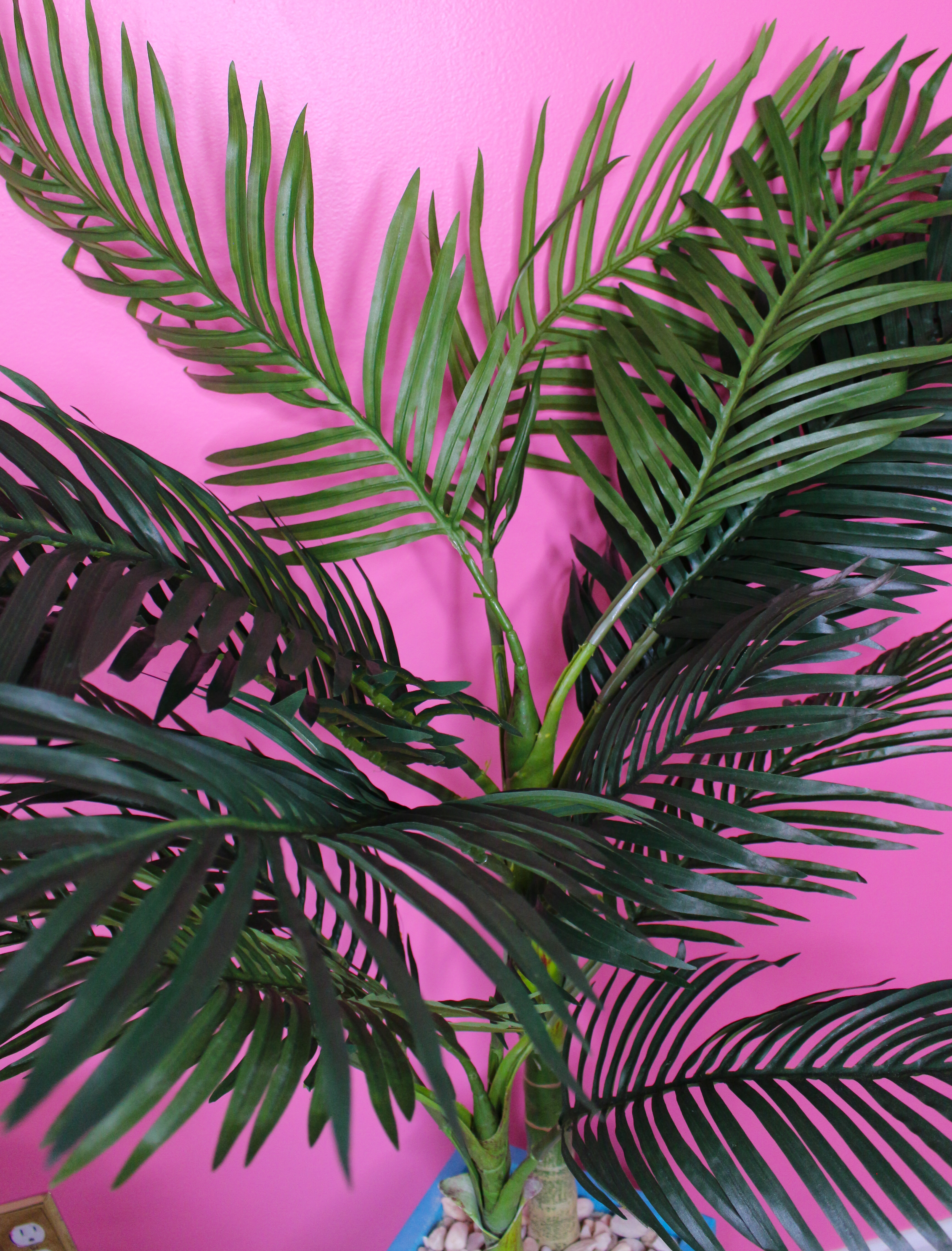 From now until May 13th, you can use code MOMLL to receive 20% off plus FREE SHIPPING on your purchase at https://www.nearlynatural.com/.These would make some amazing Mother's Day gifts for that special lady in your life or if you're like me and just want ti spruce up your home – this would be the perfect time to stock up!