*Sponsored post by Mirum. All opinions are my own*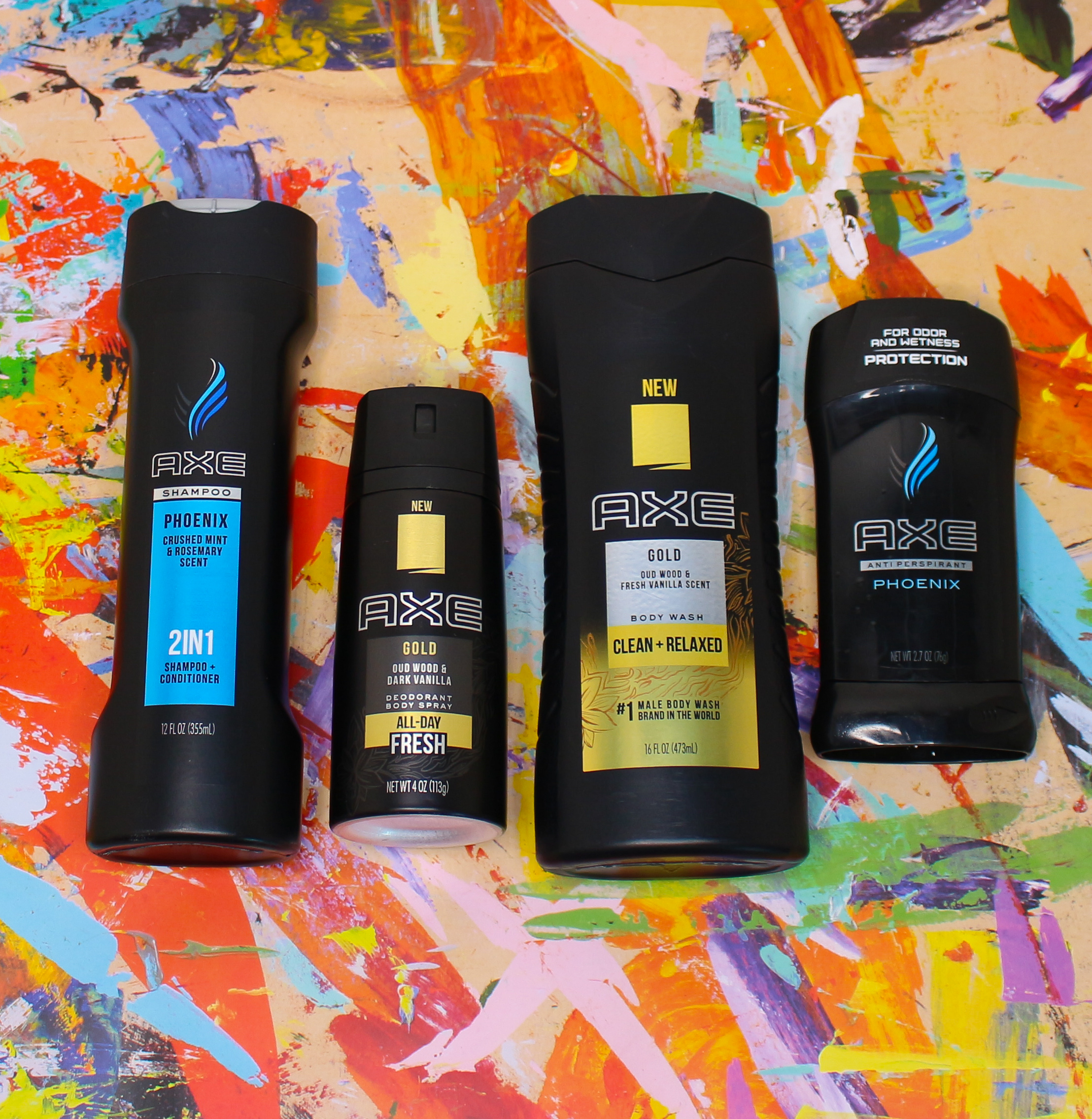 Having a son who is super active definitely means it's time to teach them young on proper hygiene. When Rylan comes home from school and takes off his shoes, I immediately know he had gym that day. O-M-G the SMELLS. I decided to take him to Kroger and let him pick out a few products from the new AXE Gold & Phoenix line. What's more fun than to mix and match scents?!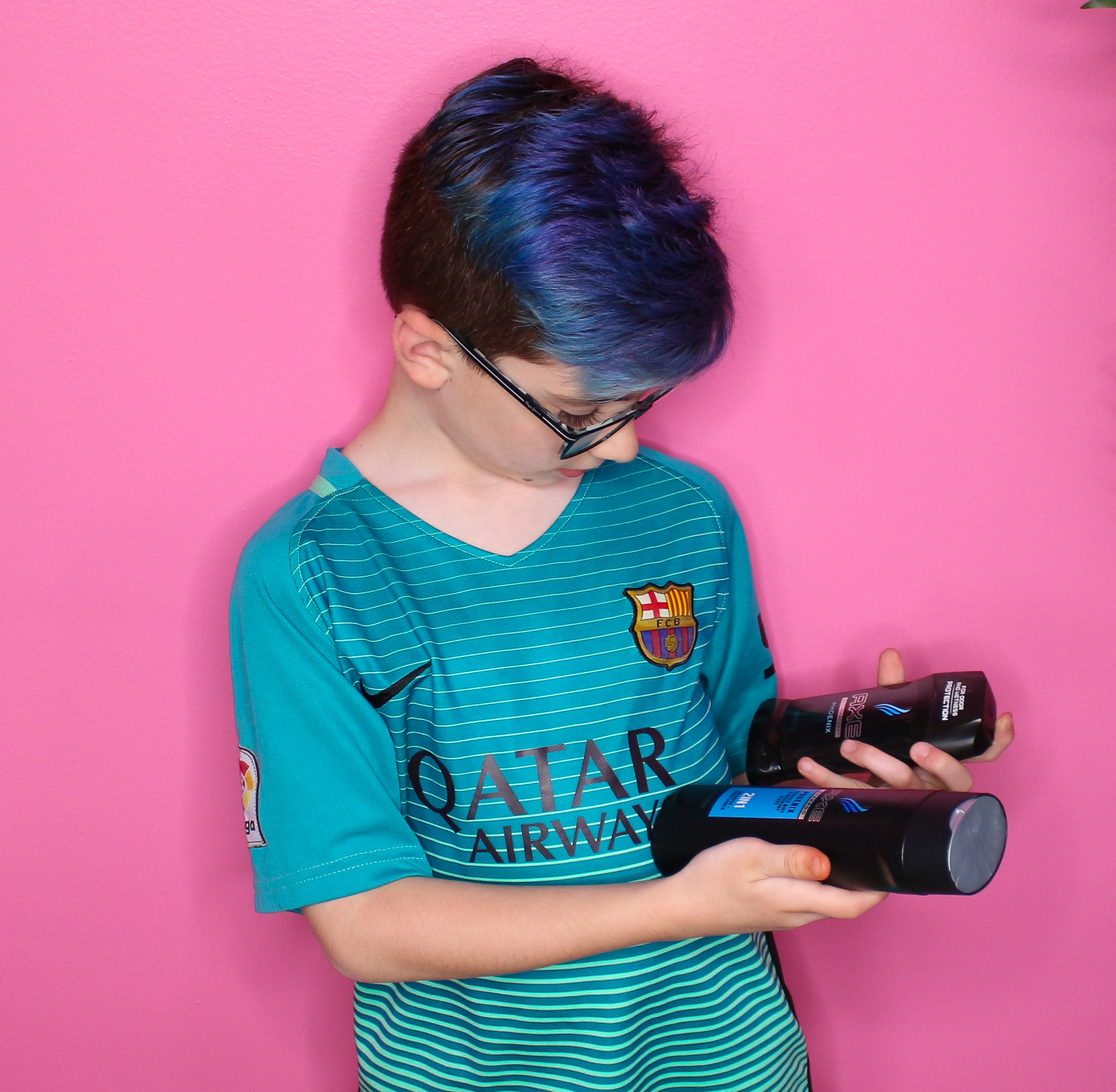 From the AXE Phoenix line, he chose the 2 in 1 Shampoo + Conditioner and the antiperspirant deodorant.  Even though he can shower by himself, I still need to help him wash his hair, so I love that there was a 2 in 1 option. Less work for me and super clean and soft hair for him! The crushed mint and rosemary scent smells SO GOOD. It's not too overpowering at all.
He might go a LITTLE crazy with the deodorant – I swear I catch him throughout the day just randomly putting some on. But hey – that's a good thing right? Plus, he says it makes him feel like a "man like daddy" (Cue my heart melting)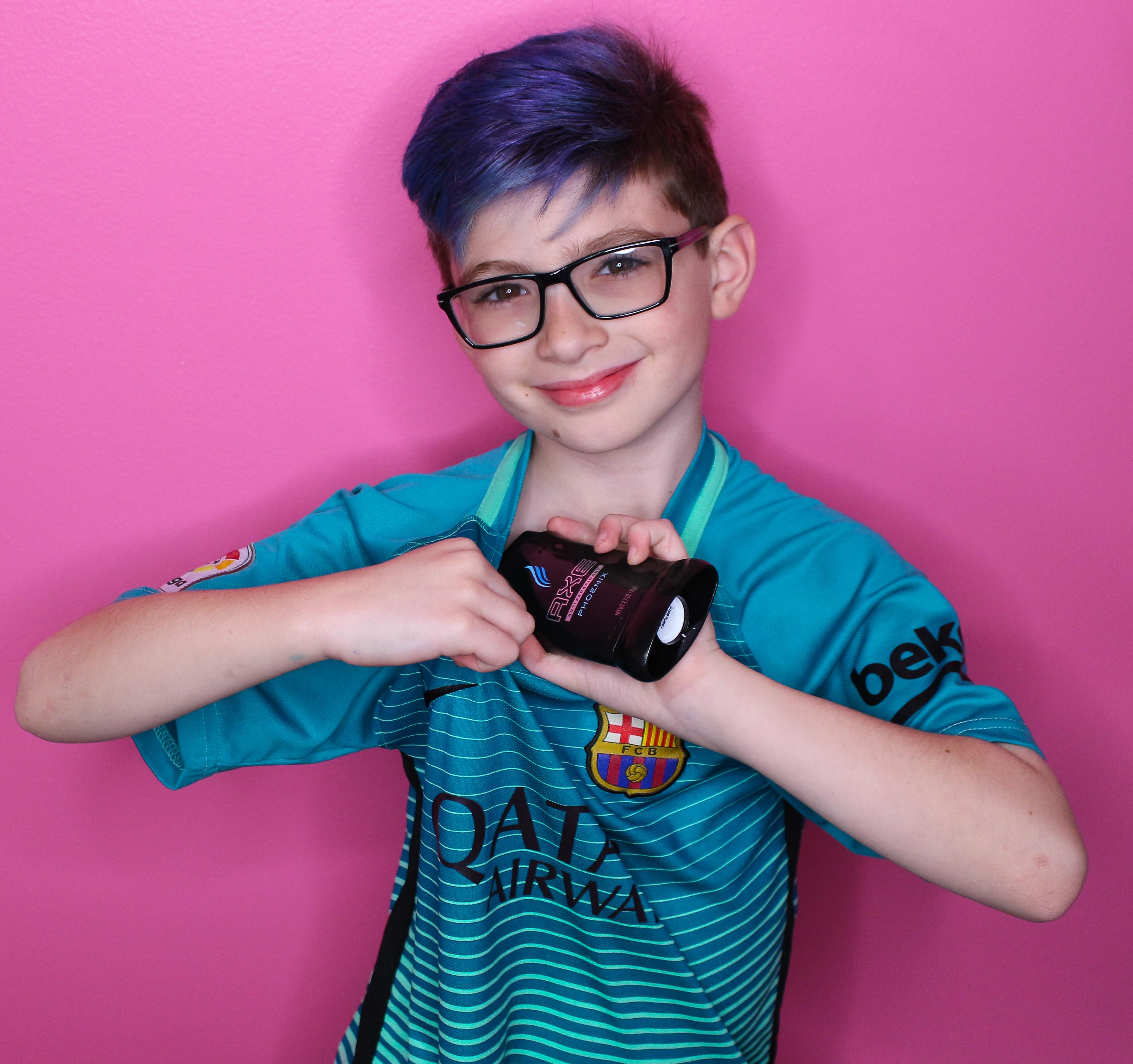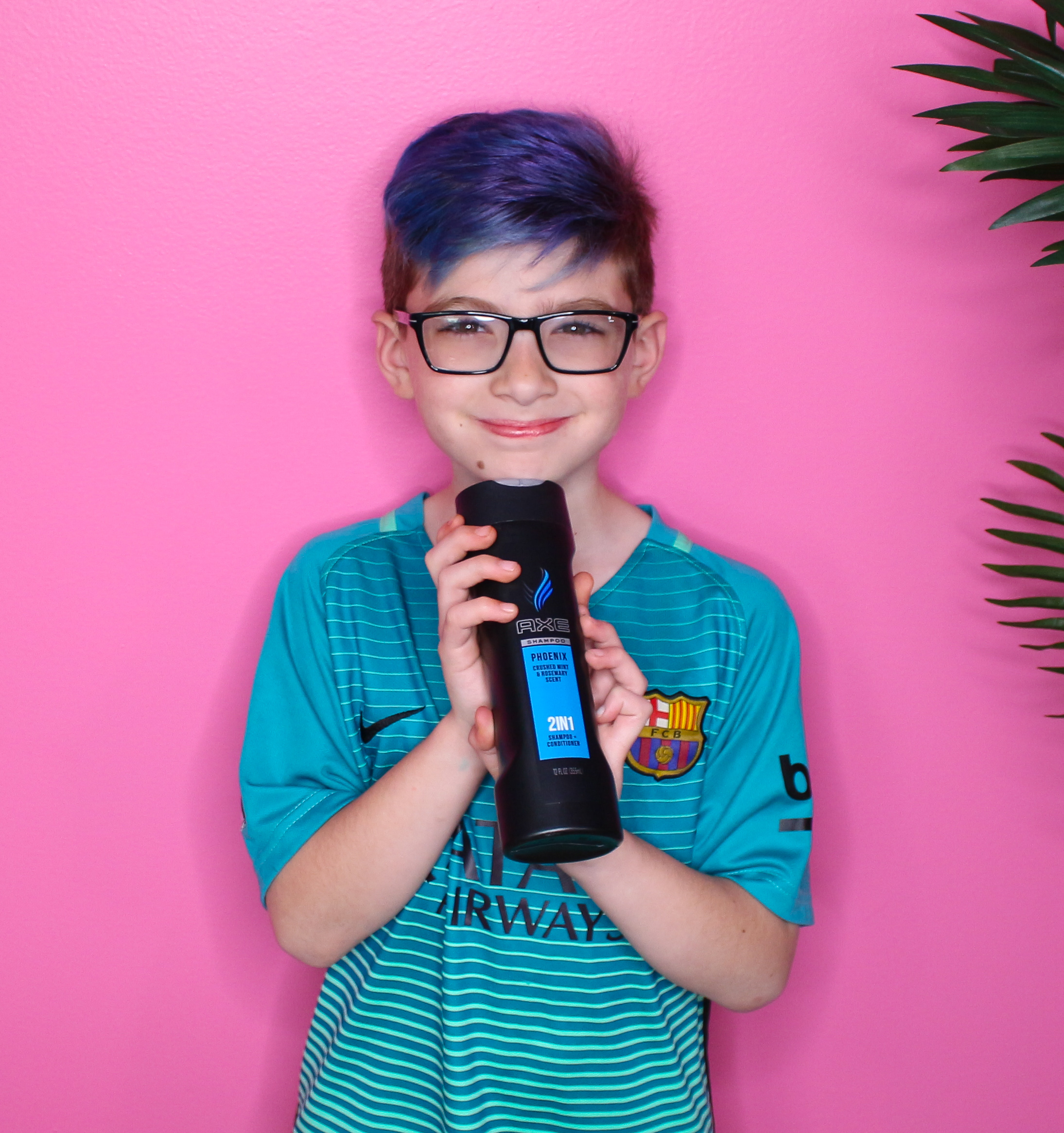 And to mix things up, we grabbed 2 products from the AXE Gold line including the Oud Wood & Fresh Vanilla Scent Body Wash and Deodorant Body Spray. Needless to say, my bathroom is WELL stocked up on AXE!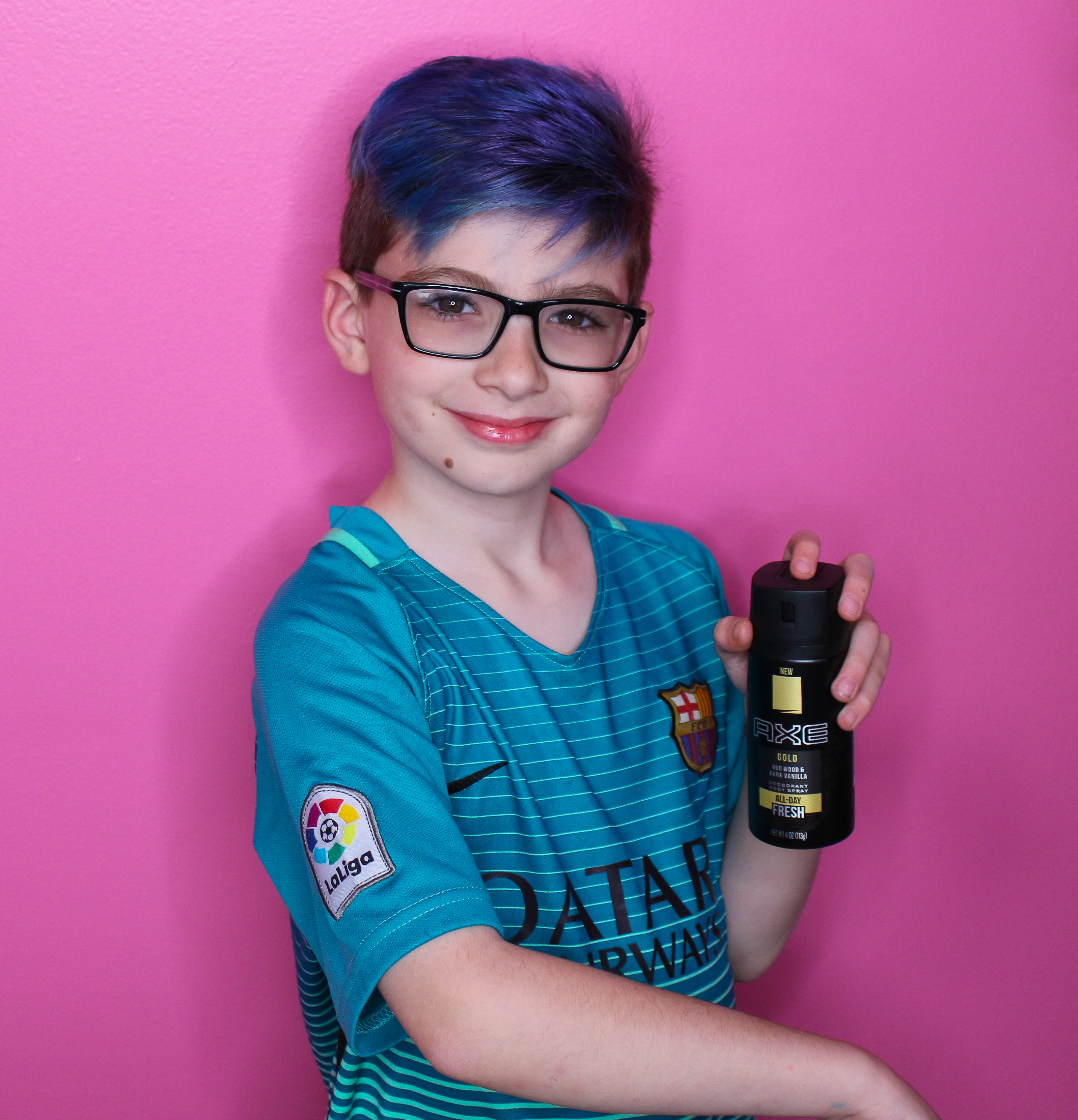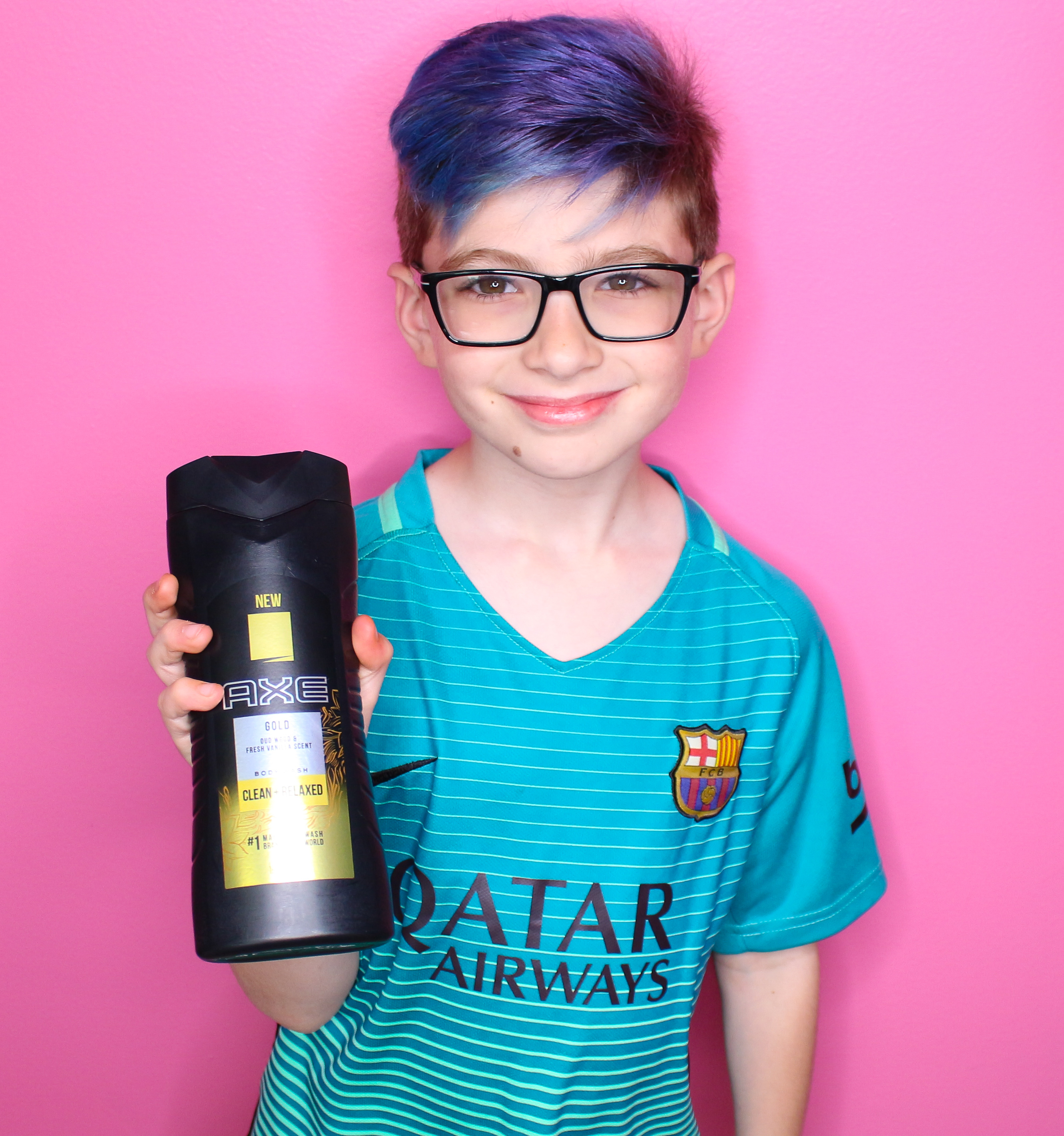 Ry loves AXE because I think it makes him feel grown up. He's at the age where he doesn't want to shop for 'little kid' body washes or shampoos that smell like strawberries or watermelon. Let's face it – he wants to be like his dad. And he knows, dad loves AXE products just as much as he does. It gives them something to bond over that they both use the same products and smell alike. And that is the most adorable thing in the entire world.
Make sure the men in your life are stocked up as well! Now through 5/27 at Kroger, you can save $2.00 on any TWO (2) Axe products (excludes trial and travel sizes) For more info, click HERE