This post is sponsored by Mirum, but opinions expressed are my own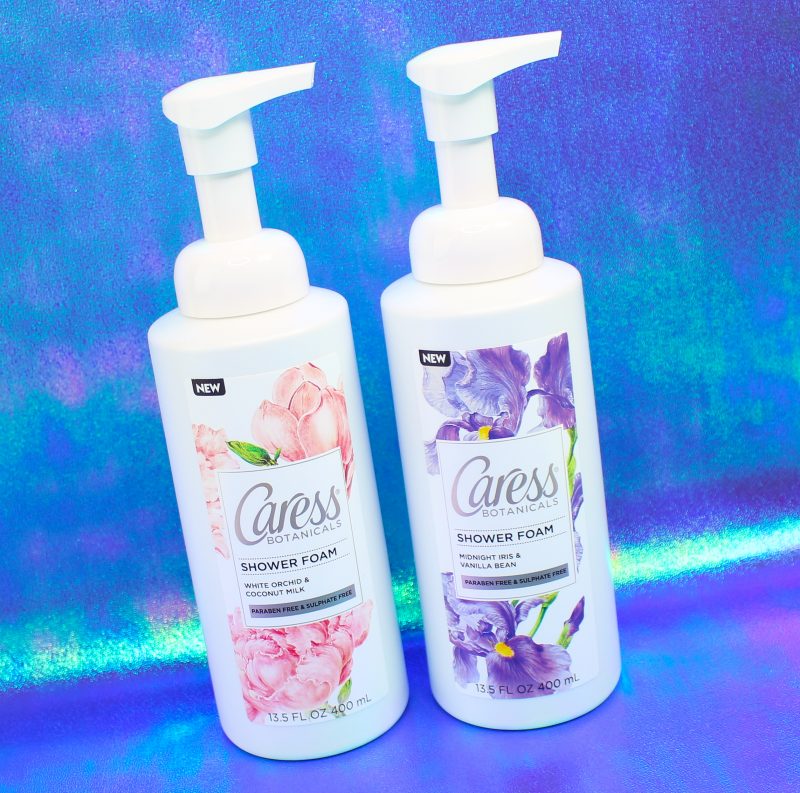 There's nothing better than when the weather warms up and I get to switch to all new fresh and floral scented bath & body products. Especially when I can add some new finds from CVS! It's time to lose the loofah and awaken your senses with the new shower foams from Caress.
You heard me right – shower foam! Long gone are the days when I need to lather up my pouf to cleanse. The foam is so thick that I don't need them anymore in order to get a great lather.  The convenient pump style bottle instantly releases lather right into your hands.  I LOVE that it has a pump! It just makes your life so much easier. Sometimes with squeeze bottles, you can waste product, but I find the foam lasts longer and you use way less. The photo below shows two pumps which is more than plenty to use.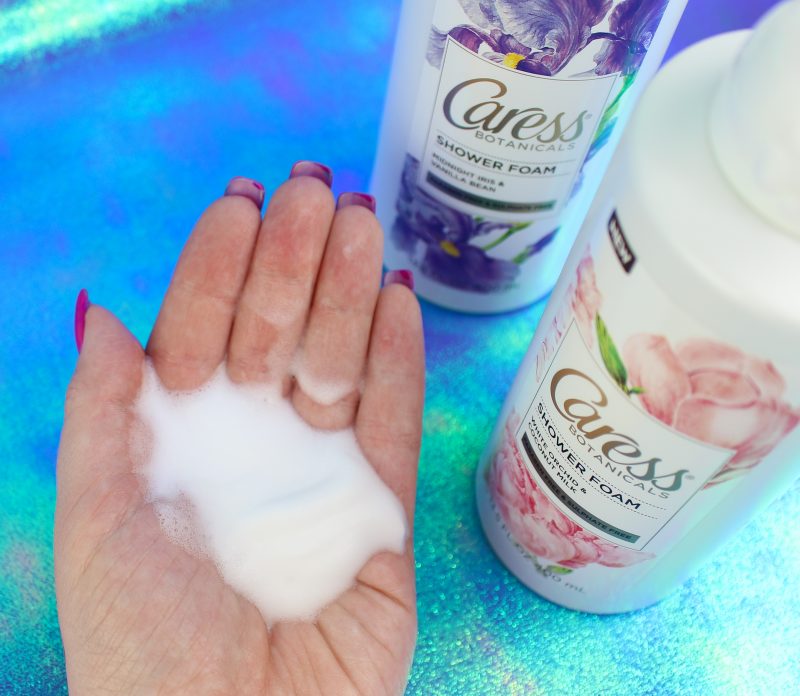 I have been using two scents on and off, but the White Orchid & Coconut Milk is definitely the stand out for me. It's so light and fresh and not overly powerful. One thing I really love about Caress products is even when they have fragrance attached to their products, it's never overpowering. With the long-lasting fragrance, I can definitely avoid spritzing myself with perfume after I get out of the shower.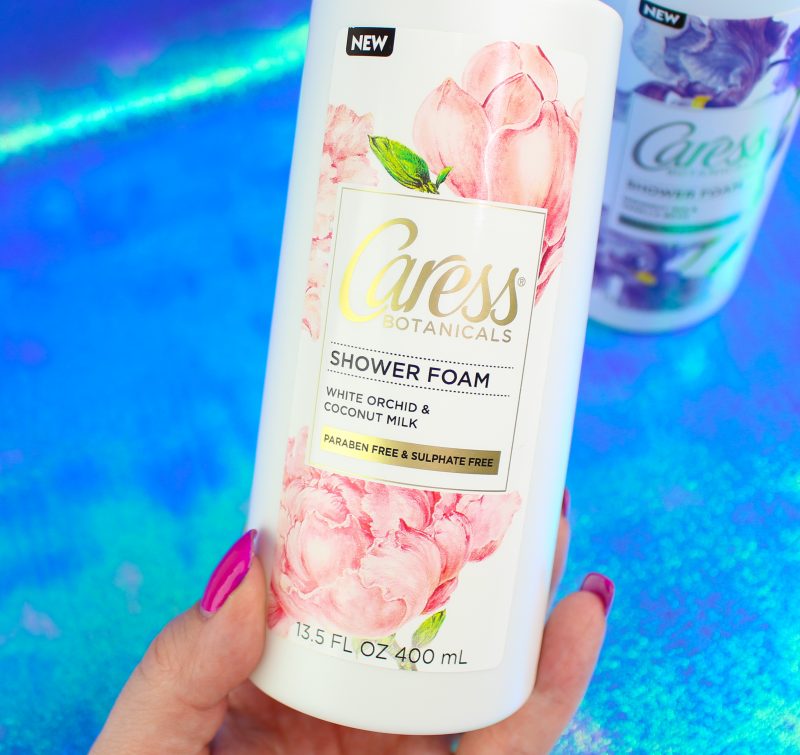 Thanks to Caress Shower Foam, my skin feels incredibly soft and smooth and totally ready for the warmer months. Even Rylan likes to use it and create a beard on his face pretending to be Santa Clause LOL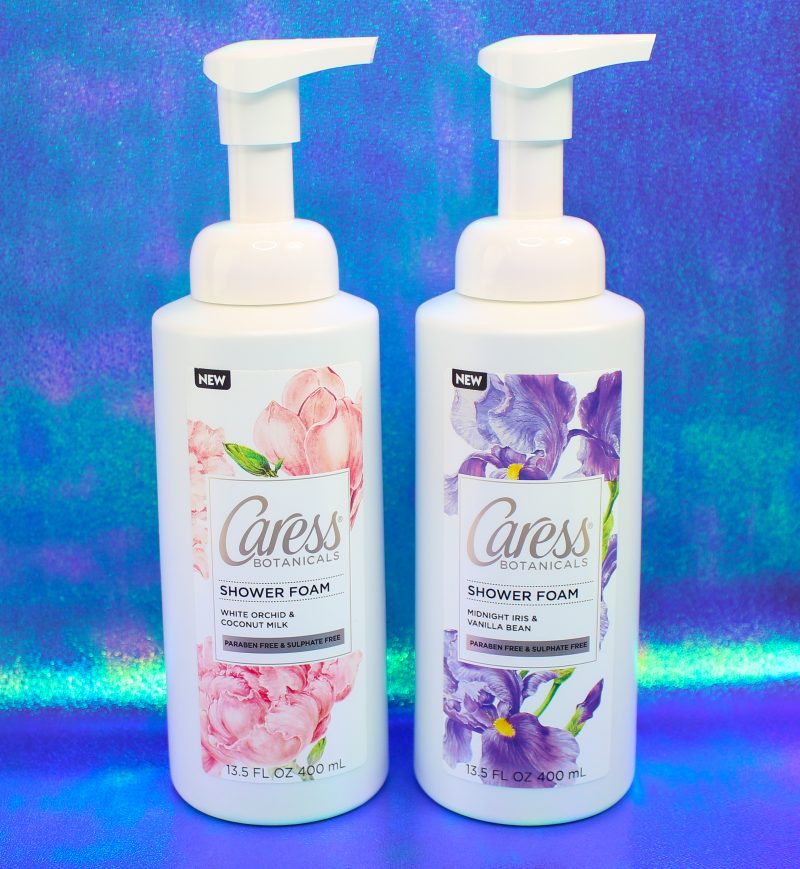 Being a busy mom, sometimes the shower is the only time I really have for me. If you are the same way or just love to pamper yourself, you are going to LOVE the new shower foams from Caress. They smell and feel luxurious and are the perfect start to awaken your senses in the morning.
So ladies – lose that loofah and be sure to grab the new Caress Shower Foams when you are stocking up on all your favorite goodies at CVS.