Sponsored post by Mirum. All opinions are my own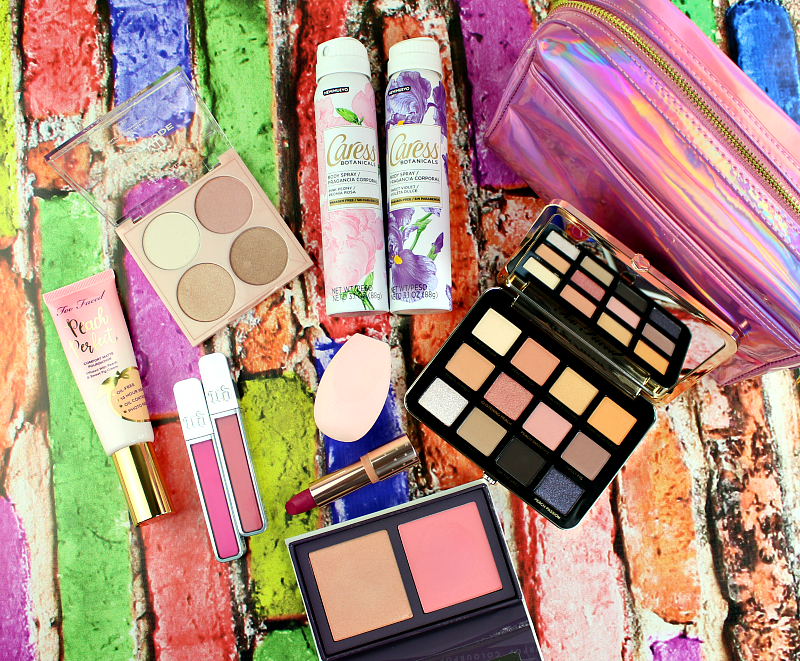 Does it really count as Spring being here if there it's currently snowing outside? Either way, that's not going to stop by from purging my makeup bag from Fall & Winter and incorporating some new Spring makeup items into my routine. When the seasons change, so does my look. I swap out my dark vampy lips for bold & bright fun pink shades and my warm toned eyeshadow palettes for pinks and purples. Today I'm going to share with you what's making its way into my vanity rotation and also chat about the new Caress Botanicals Body Spray that are perfect fragrances for the warmer months.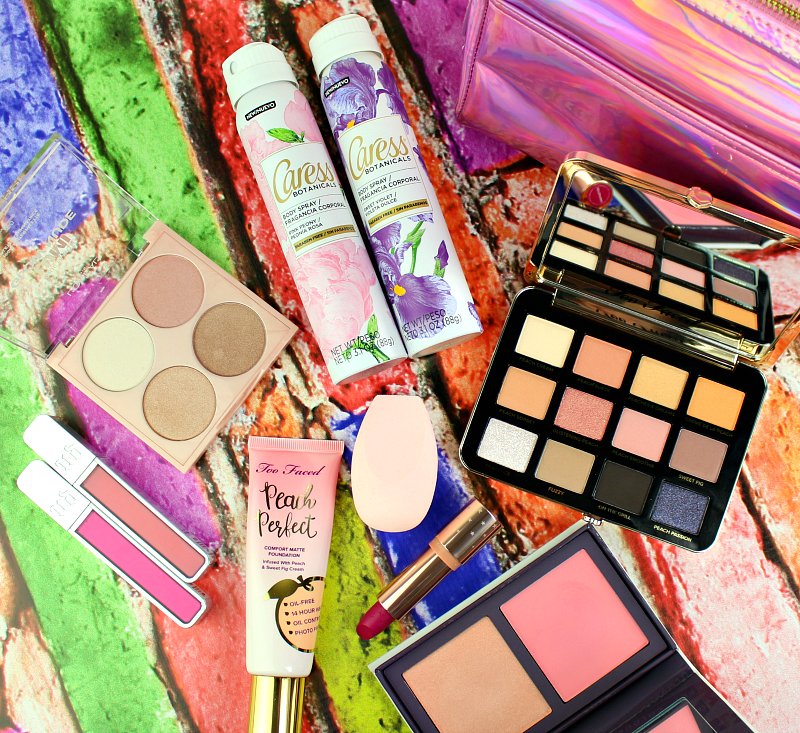 Before we get into the makeup, I wanted to share with you the inspiration behind my makeup revamp. In the Spring & Summer, I usually will put away all of my heavy fragrances and gravitate towards light scents, so I've been on the hunt for scents that remind me of warm weather & help me to feel fresh all day long.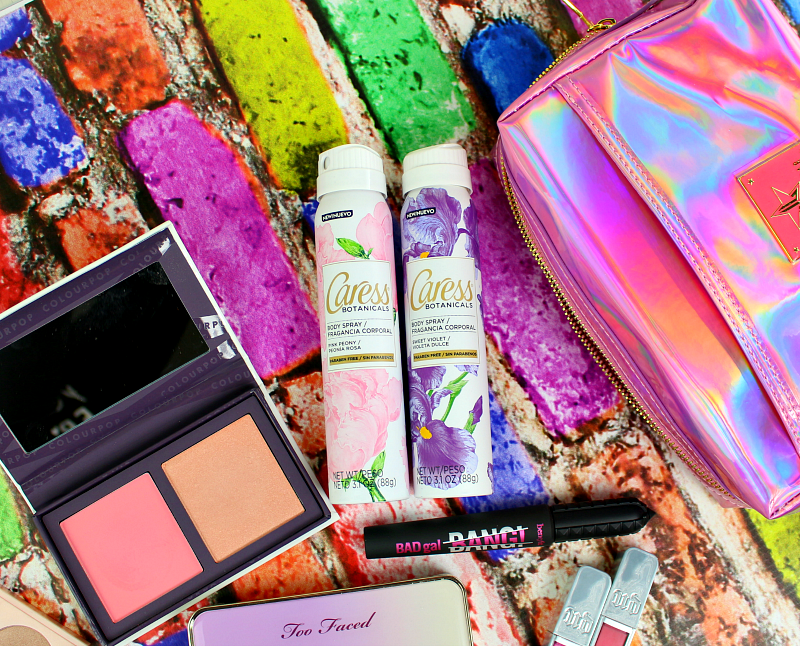 The new Caress Botanicals Body Sprays have definitely found their permanent home on my vanity this season. The two light-as-air scents I have been using the most are Pink Peony & Sweet Violet. (There is also a Mediterranean Lotus scent) What's great about these fragrances is that you can mix and match all 3 shades and create a scent that works for you.  Anything peony scented immediately has my attention which is probably why I gravitated towards this one so much. The scent is not too heavy or strong and is great to use throughout the day for if you need to freshen up.  I love that they are affordable, paraben-free and available at my local Walgreens so it's easy for me to stock up when I run out! You can learn more about the Caress Botanicals Spray HERE but you have to purchase them in your Walgreens store!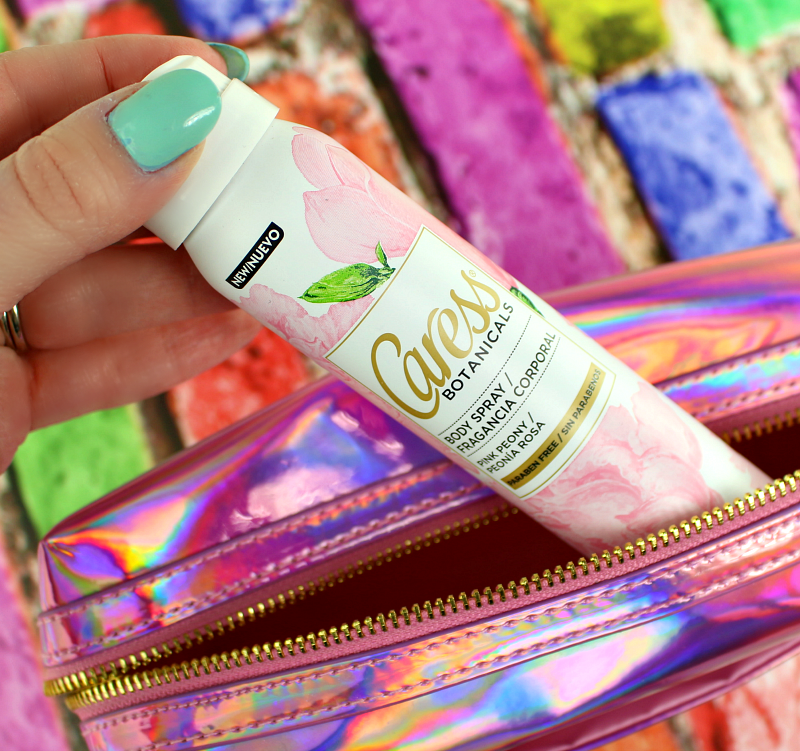 How To Use: Hold can six inches from your body and spray on your neck and wrists.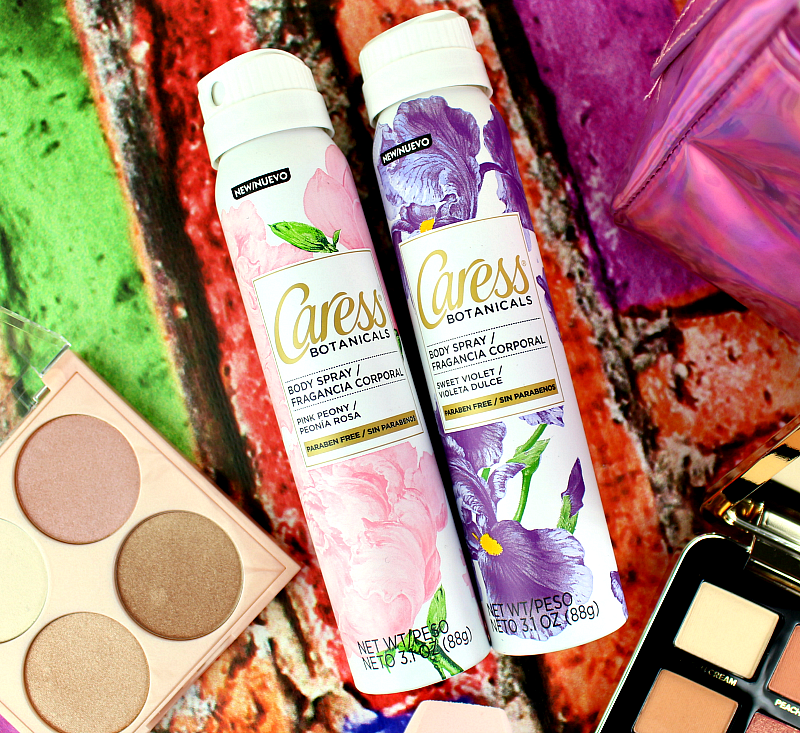 Now for the makeup bag refresh! Here is a sneak peek at what I've replaced my warm and dark palettes & colors with!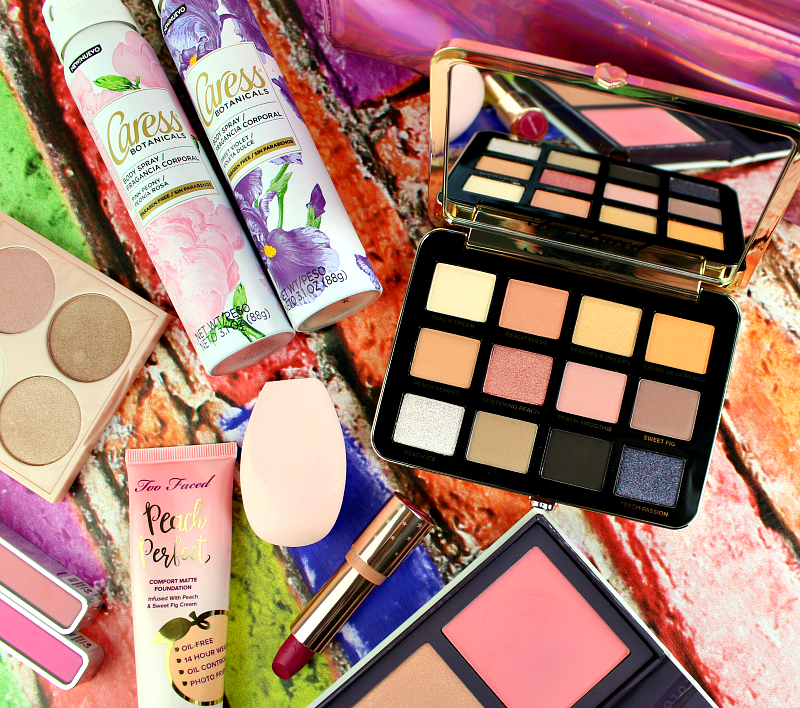 Do you sense a theme here? Light-toned makeup such as pinks and nudes, a new beauty sponge (because you should be replacing yours every few months!) and a highlighter palette that will enhance your natural glow in the warm sunshine.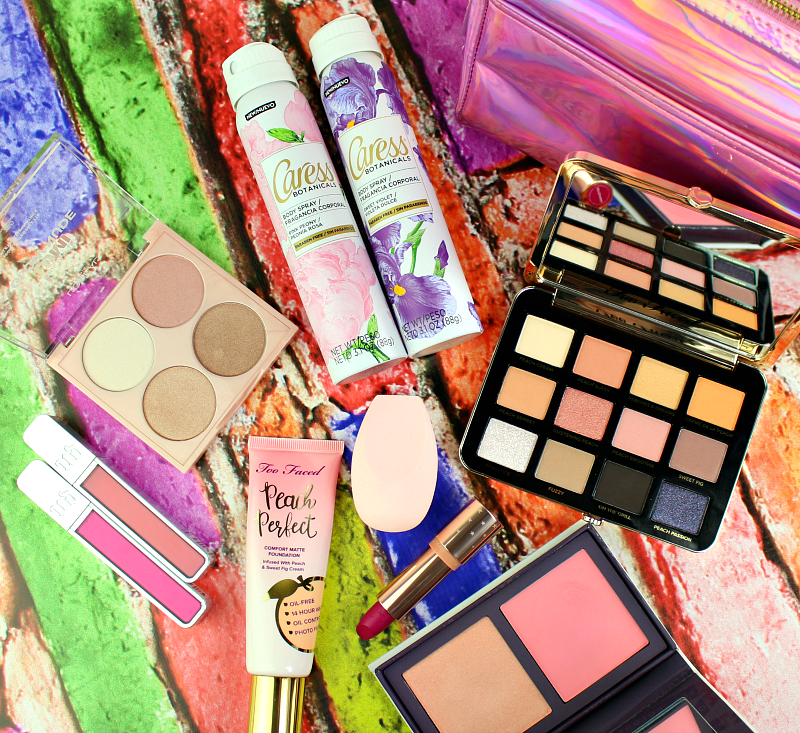 How do you revamp your makeup essentials when the seasons change?
Smell shower fresh all day – Click HERE to learn more about the NEW Caress Botanicals Body Sprays