This post is sponsored by Mirum, but opinions expressed are my own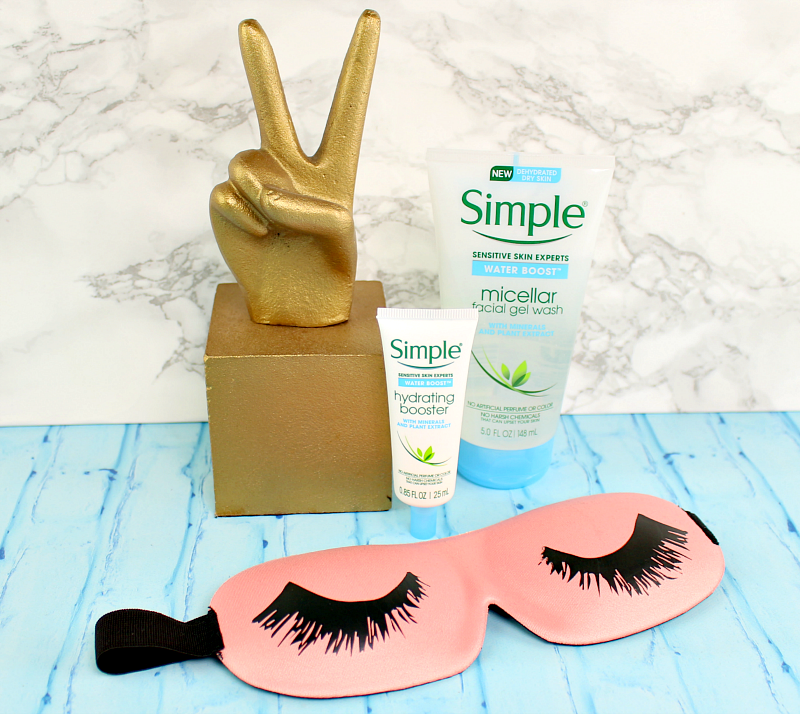 Winter has totally wreaked havoc on my skin as I'm sure it did the same to you! With Spring just around the corner, it's time for a skin refresh and thanks to the Water Boost line from Simple, it's easier to do so than ever. I picked these up from my local CVS and was able to get a ton of savings with their current BOGO 50% off happening right now! If you're ready for hydrated and glowing skin, you will definitely want to add these two hero products to your shopping list.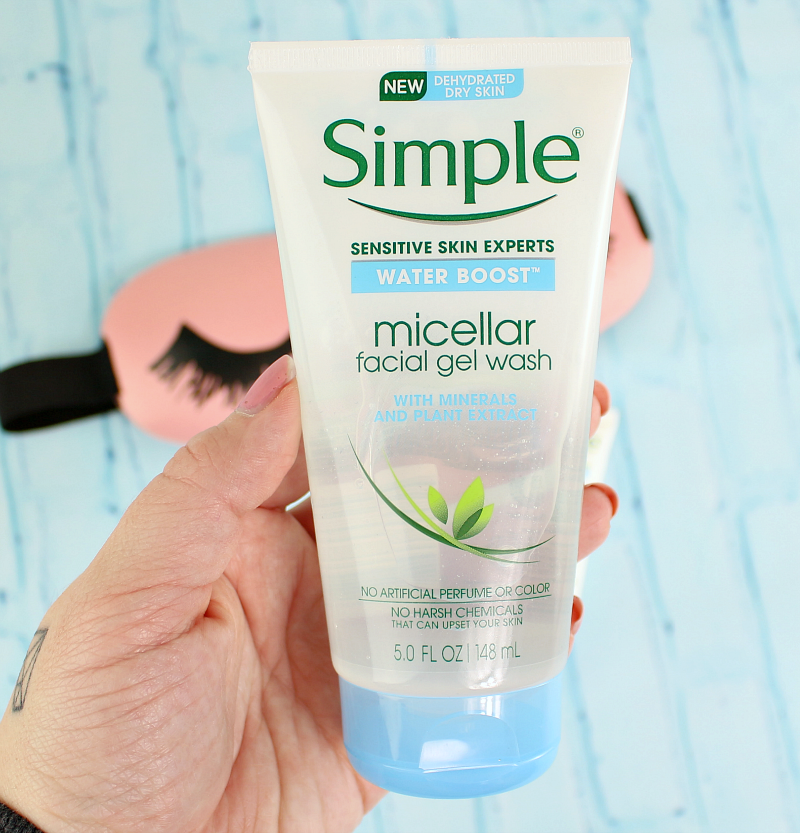 Simple Water Boost Micellar Cleansing Facial Gel Wash: This face wash is infused with skin-essential minerals and plant extract which will deliver instant hydration AND gentle yet effective cleansing. The micellar cleansing technology is made to gently and effectively cleanse your face, removing dirt and make-up. So, if you want to instantly restore hydration to your dehydrated skin and make sure to leave it feeling refreshed, supple and comfortable, this face wash is definitely for you. It has a light-weight gel formula that lathers up nicely and makes my skin feel super smooth when I rinse. The Simple Water Boost Micellar Facial Gel Wash contains no harsh chemicals, artificial colors or perfume, which makes it perfect for sensitive skin.
 How To Use: 
Work a small amount into your hands until you get a nice lather. Massage into your wet skin avoiding the eye area. Rinse thoroughly with warm water.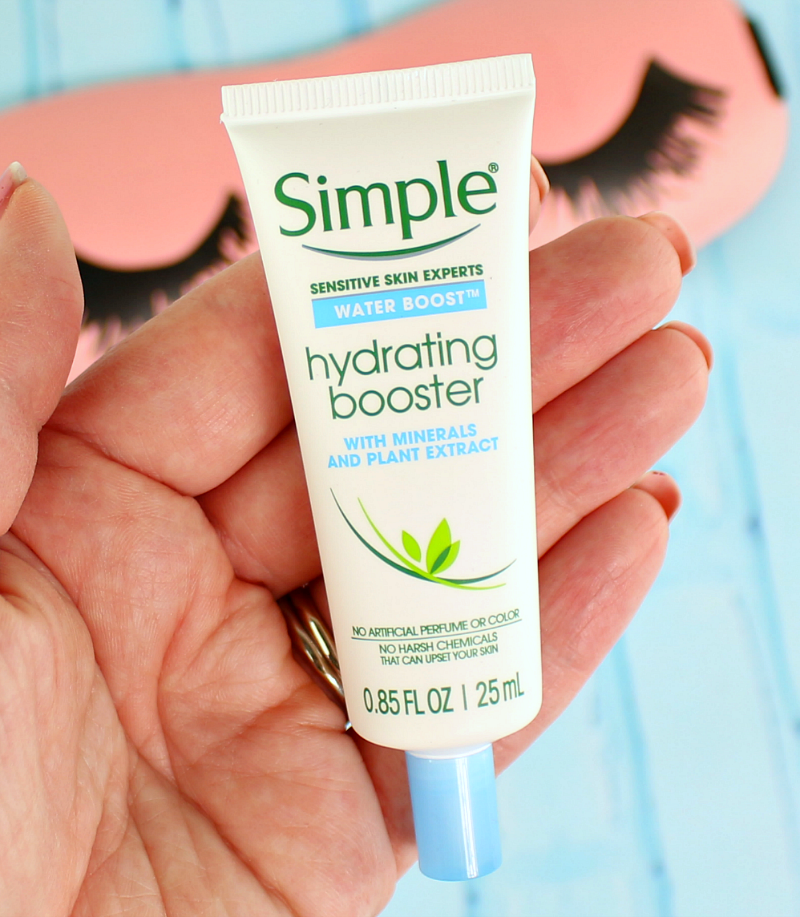 Simple Water Boost Hydrating Booster: Ready for an extra boost of hydration? The Simple Water Boost Hydrating Booster delivers instant moisture to thirsty skin (which is totally mine!) In a nutshell, this booster gives you on-demand hydration. You call the shots and decide the level of hydration that's right for your skin, by choosing HOW to apply it and how much to use. It's light enough that it won't clog your pores and locks in moisture to provide long-lasting hydration.
How To Use: You can use it several different ways such as a pre-moisturizer for an all over hydrating primer, mixing with your moisturizer for long-lasting hydration, or apply it directly to specific dehydrated or dry areas on your face. For me, that's always around my nose and where I tend to see the most dryness.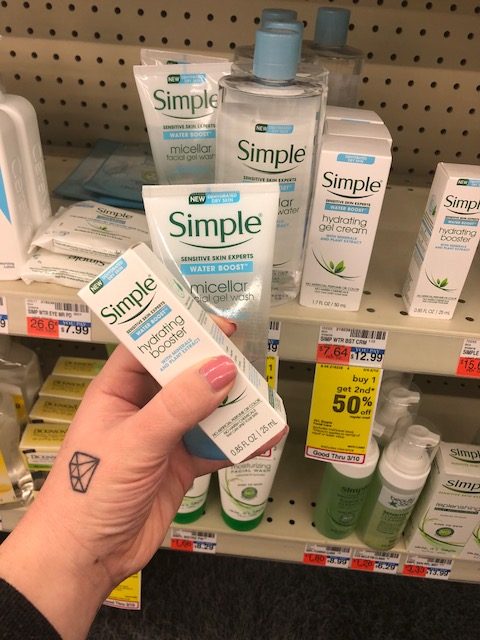 I like to include both of these items into my nightly skincare routine. Curious what that entails? Head over to my Facebook later on today where I'll be going LIVE to talk more about these and the other Simple products I use when I want hydrated and glowing skin!
Make sure to take advantage of the offers happening now at your local CVS and cvs.com.
ALL Simple skincare products are BOGO 50% now through 3/11/18 so this is the PERFECT time to try out the new Water Boost line! Stock up and don't forget your CVS reusable bag!