This post is sponsored by Watts Beauty. All opinions are my own.
 We all want whiter teeth, right? But when you're an avid coffee drinker like I am, it can be difficult to achieve. And if you ask me to give up coffee – I'm going to laugh in your face. There's no way I can give up my #MomFuel.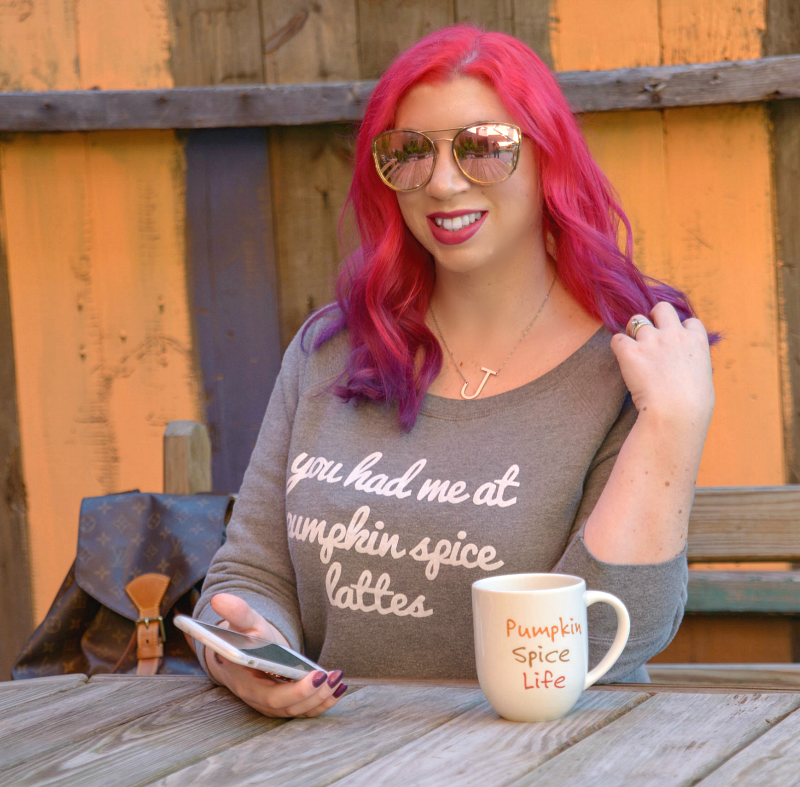 There are so many different methods you can use these days to get a whiter smile and trust me, I'm pretty sure I have tried them all. Some don't work, some are expensive and some are just plain MESSY. I recently discovered a product from Watts Beauty that has pretty much answered all my 'I need white teeth but I also need my coffee' prayers. It's extremely easy to use and only takes 2 minutes each day.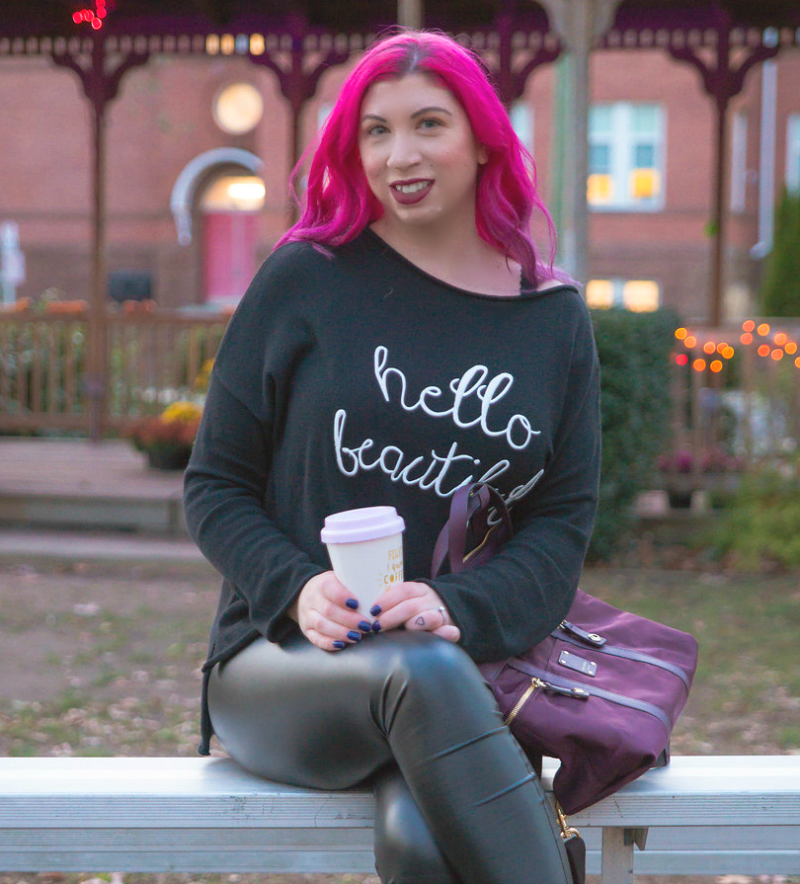 So, what is this magical product you ask? Cue the Watts Beauty Natural Teeth Whitening Activated Coconut Charcoal Gel. This gel contains the magical blend of 2 of the most popular natural teeth whitening ingredients, charcoal powder and stain pulling coconut oil. This gel offers, the same benefits as charcoal powder except this silky-smooth gel takes charcoal whitening to a whole other level! This brightening gel offers the exact same benefits plus more of loose charcoal teeth whitening powder minus the mess (Raise your hand if you have enough messes to clean!)
The Watts Beauty Natural Teeth Whitening Gel is made in the USA with natural vegan ingredients and uses premium quality activated coconut charcoal.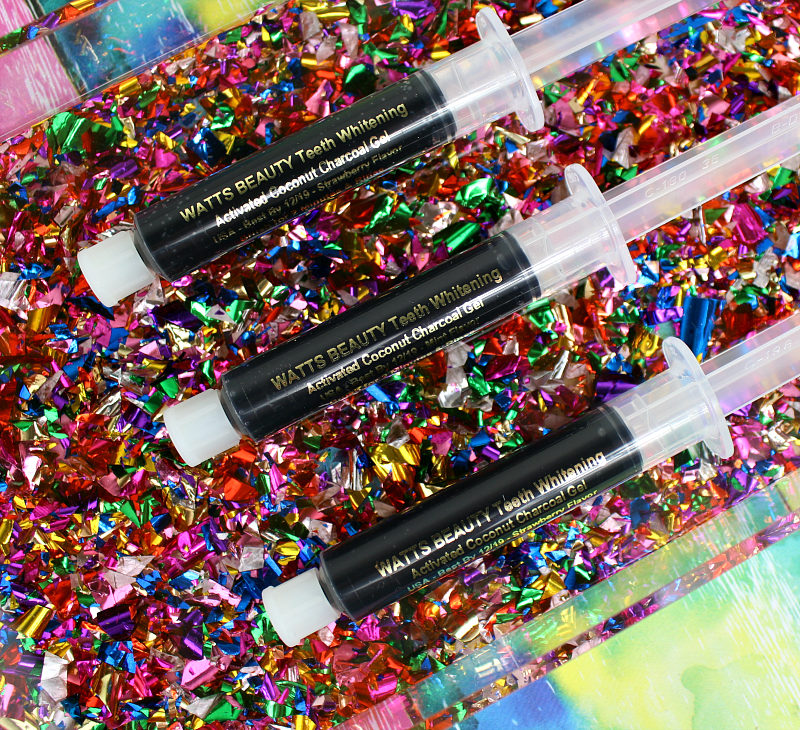 The charcoal gel comes in both Strawberry & Mint flavors in case you prefer one over the other. I've used both and have to say the strawberry was by far the winner for me! I really enjoy that the syringes all have a cap on them so they stay super fresh. Plus, they have a shelf life of up 2 years or even longer if stored in the fridge (This is great idea for touch-ups all year round!) You can get up to 20 applications in each large 10ml, easy dispense tip syringe.
How To Use:
Since the product doesn't cause any staining, you can just use your everyday toothbrush!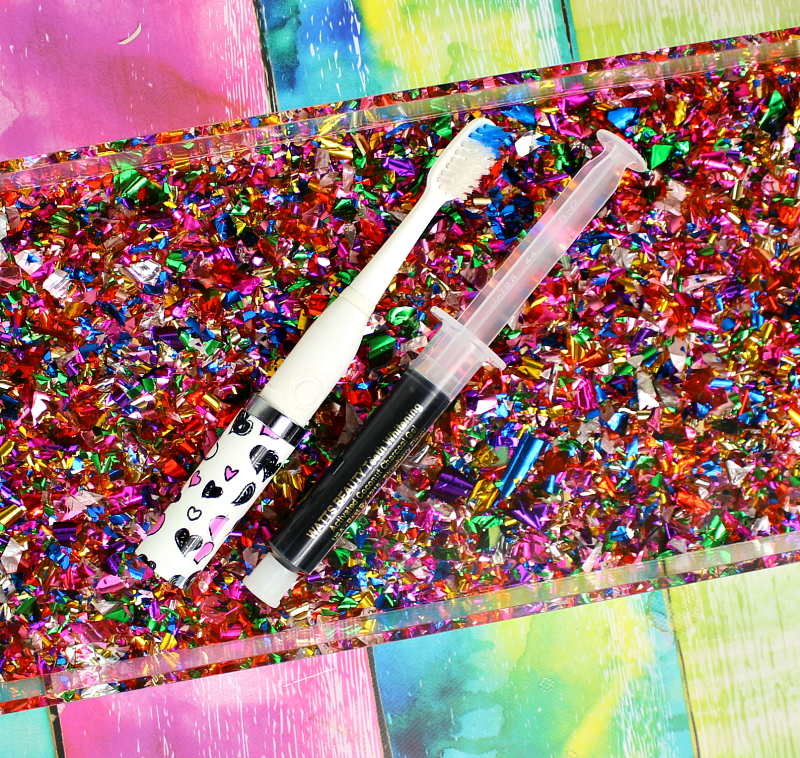 1) Dispense a line of gel onto your toothbrush (Be careful – it comes out quickly!)
2) Brush for 2 minutes & rinse well.
3) Take a look at your bright & shiny smile!
Note: You can use this along with your toothpaste or by itself for faster results.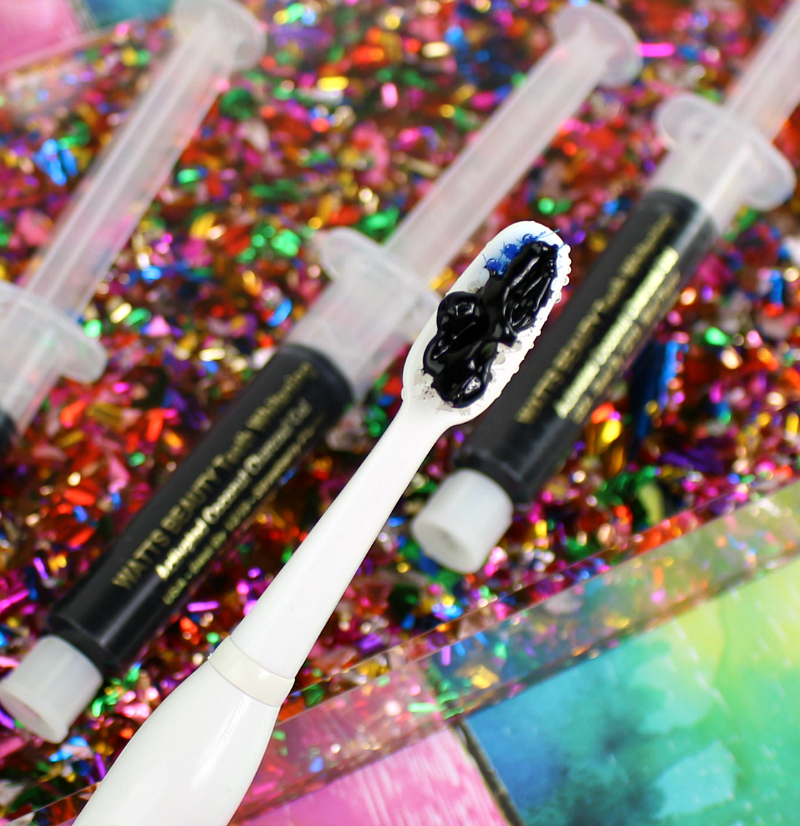 I am SO glad I don't have to give up my coffee and can still have a pearly white smile! I have definitely seen a difference in my smile just by using this for 2 weeks. No harsh chemicals, no terrible taste & NO MESS!
If you want a bright smile of your own, you can purchase the Watts Beauty Activated Charcoal Gel on Amazon and click here to get an exclusive 10% off discount through March 3rd. Make sure to use 10WATTSS at checkout!