This post is sponsored by Universal Home Entertainment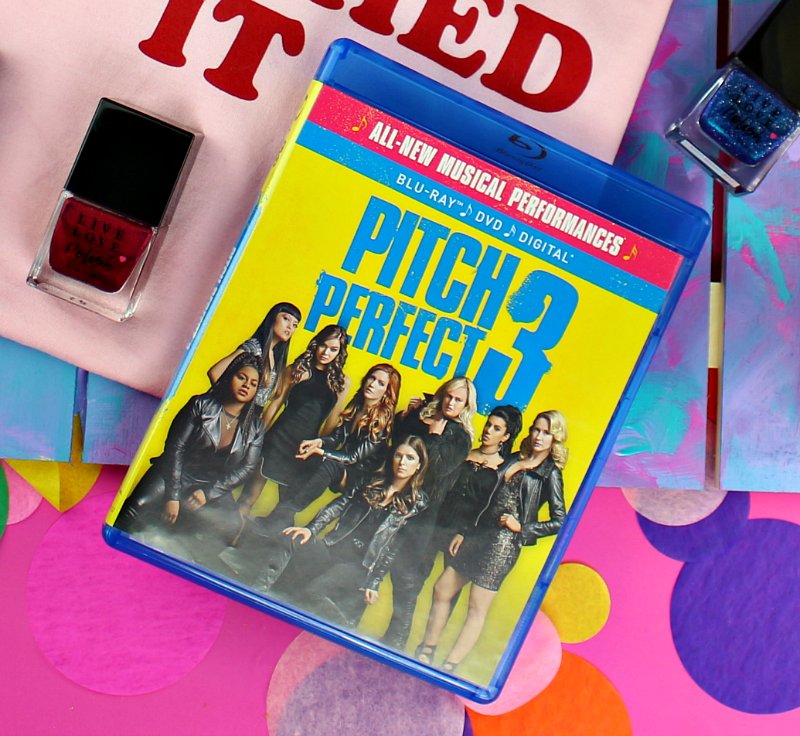 You Bella-Believe it! Your favorite pitches are BACK! That's right – third time's a charm and now you can finally own Pitch Perfect 3 on Blu-ray with new musical performances, gag reel and extended scenes not seen in theaters. So gather your best pitches, popcorn and a box of nerds because I am going to show you how to throw an aca-mazing movie + mani night!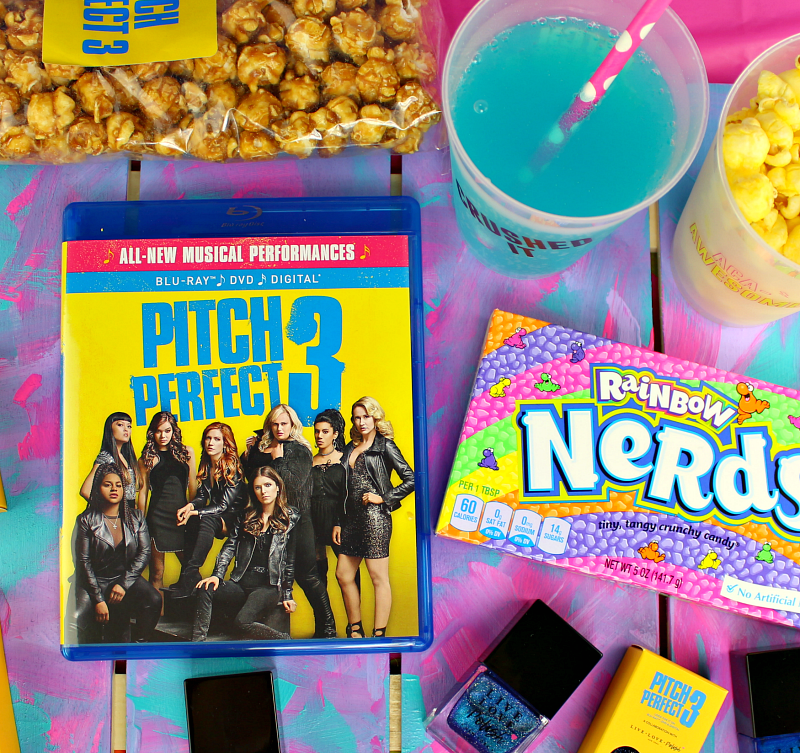 First step in throwing a Pitches Night In party? A blu-ray version of Pitch Perfect 3 of course! I am loving all of the bonus features included because you can never get enough musical performances! Not only did Universal Home Entertainment provide me with a copy of the blu-ray but some aca-awesome swag like fun t-shirts, balloons, nail polish, cups & popcorn. Crushed it.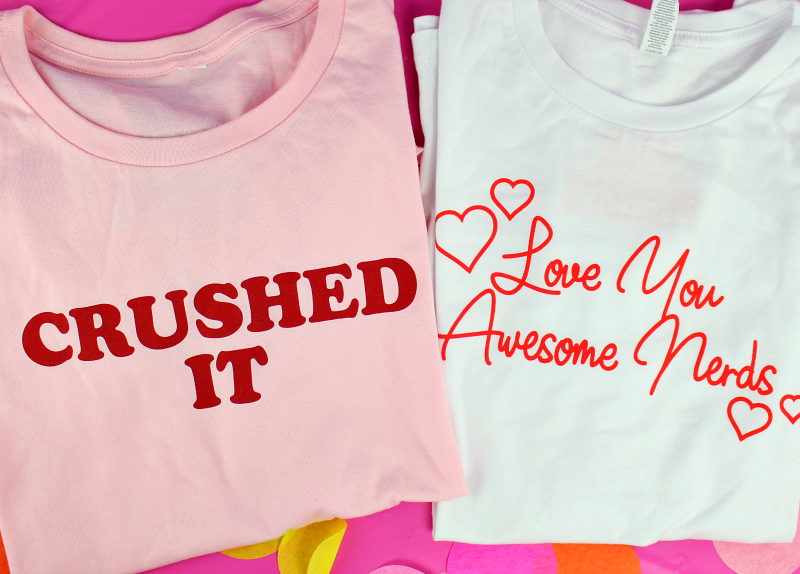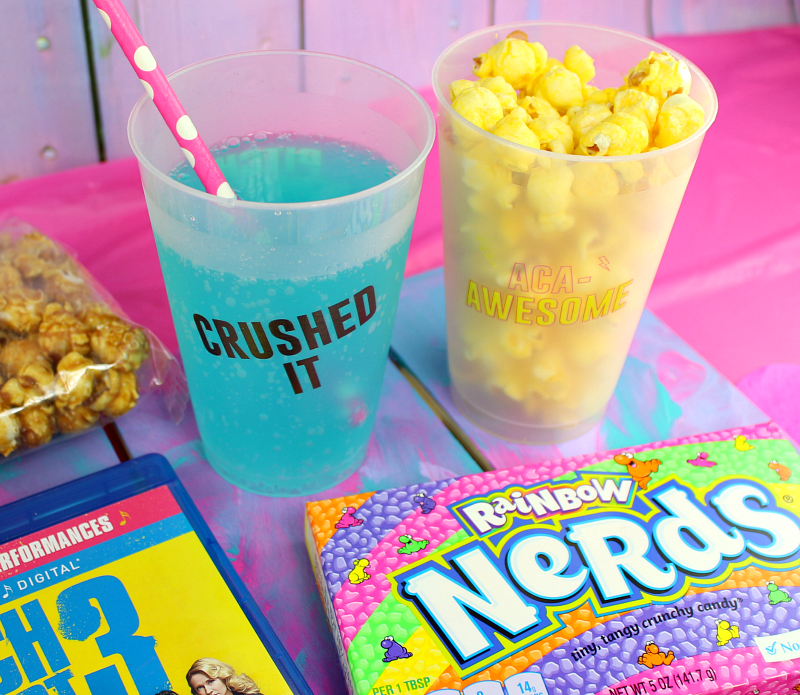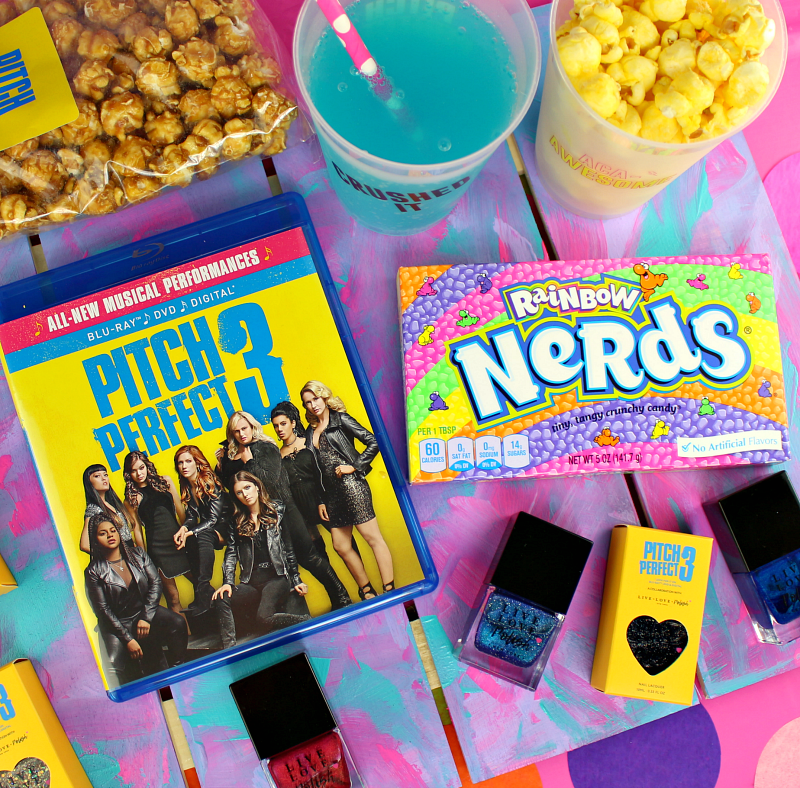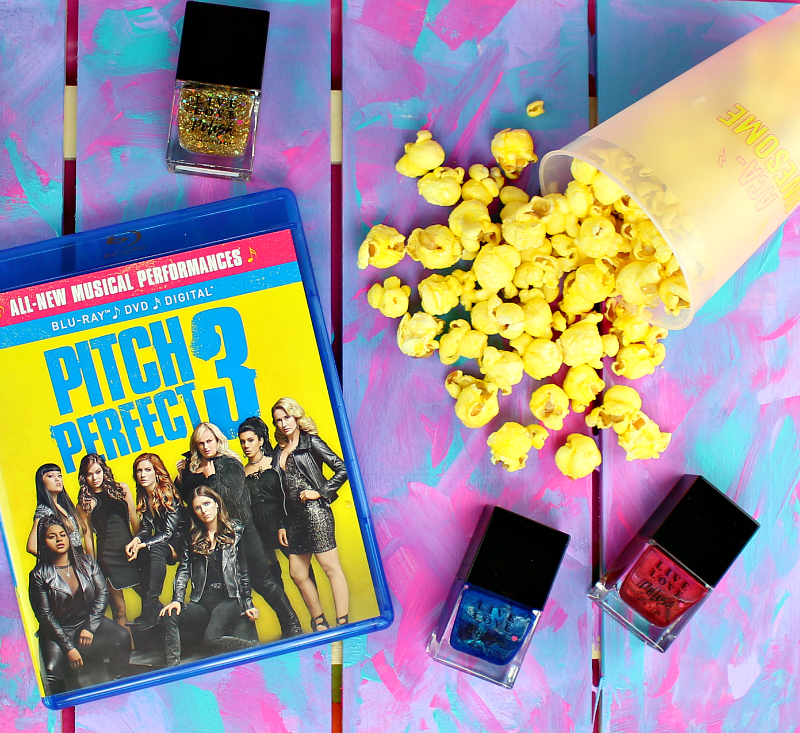 While you and your BFF's are watching the movie, you can each choose your favorite shade from the Live Love Polish Limited Edition Pitch Perfect 3 Collection.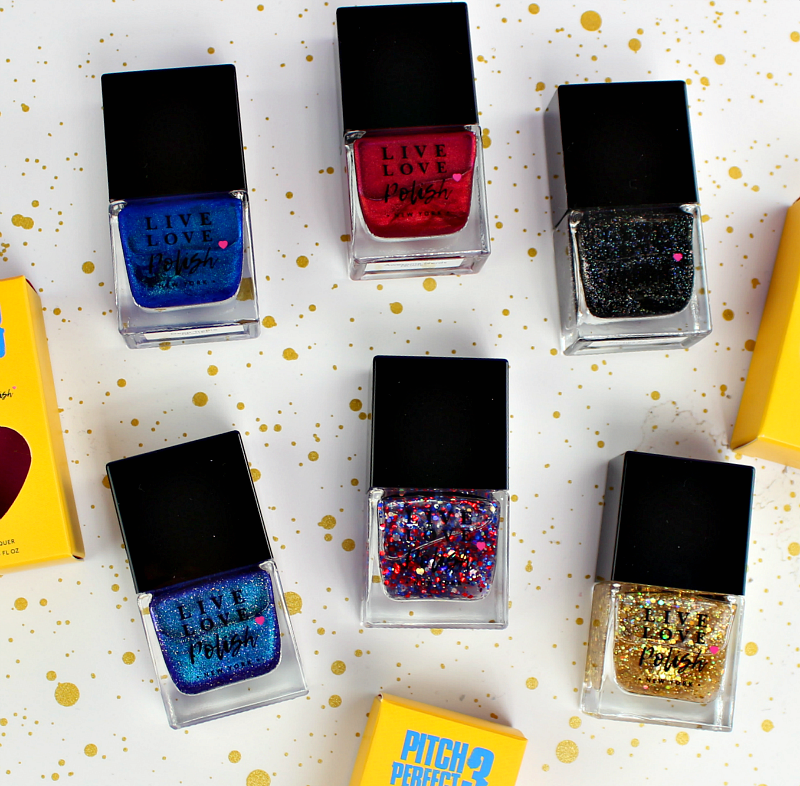 These six full-sized polishes were designed and made in the USA exclusively for Universal Studios Pitch Perfect 3! How cool is that?!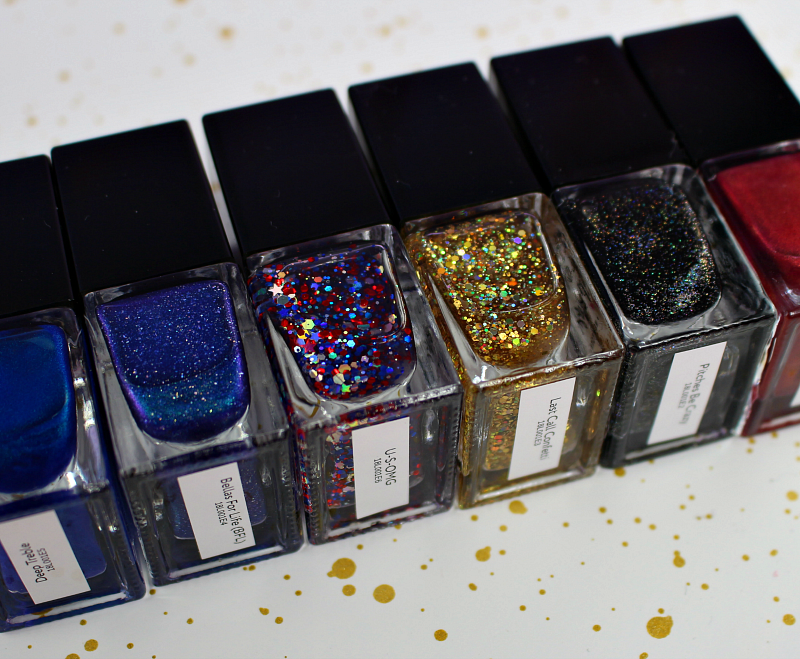 With fun and quirky names like Pitches Be Crazy, Awesome Nerds, Last Call Confetti & Bellas For Life (BFL) you will definitely be ready to channel your inner Fat Amy.  You can check out & purchase the full collection here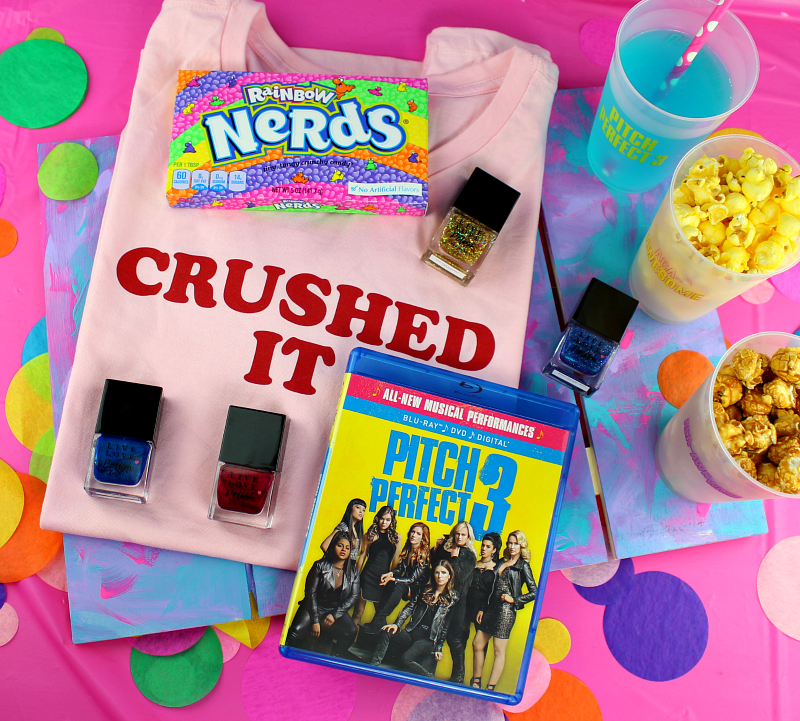 Gather your favorite awesome nerds for an aca-awesome movie night this weekend! Pop some popcorn, grab your favorite nail polish shade and make sure you pick up Pitch Perfect 3 – available now on Blu-ray!