This is a sponsored conversation written by me on behalf of Olay. The opinions and text are all mine.
The Winter weather has not only taken a toll on my body but now my face and trust me when I say, I am NOT here for that. Especially when I'm wearing a full face of makeup every day – There is nothing worse than putting on foundation and your skin is begging for extra moisture! Luckily, Olay heard my beauty prayers and sent the answer in the form of a brand-new moisturizer called Olay Whips and I am so ready to shout it from the rooftops and let everyone I know in on my secret to luminous skin and flawless makeup during the cold months. I'm sure you have heard everyone in the beauty community talk about this new moisturizer from Olay lately and to be honest, there is a GOOD reason for it! The first time I put it on my skin, I was hooked. The texture is so light and airy and instantly melted into my skin. My face felt so soft and not at all greasy like some of the heavier moisturizers I tend to use when it's brutally cold out.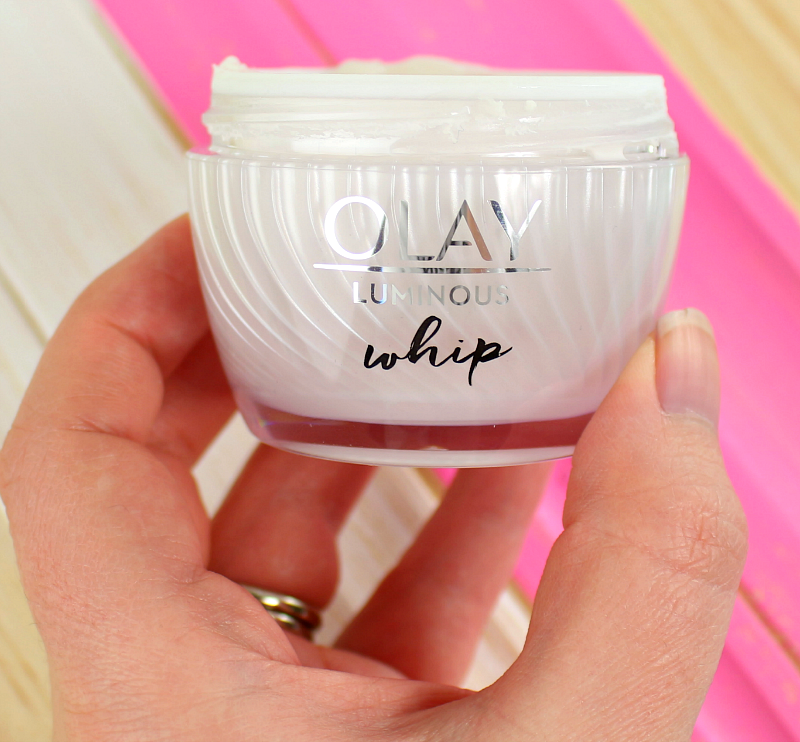 You know a product is good when everyone is dubbing it the 'Unicorn of Moisturizers'. Not only does it provide your skin with an intense and powerful amount of hydration, but it instantly absorbs into the skin so there isn't any waiting around before you can apply your makeup. This unique formula is able to absorb oils into your skin throughout the day giving you a gorgeous dewy finish without looking oily.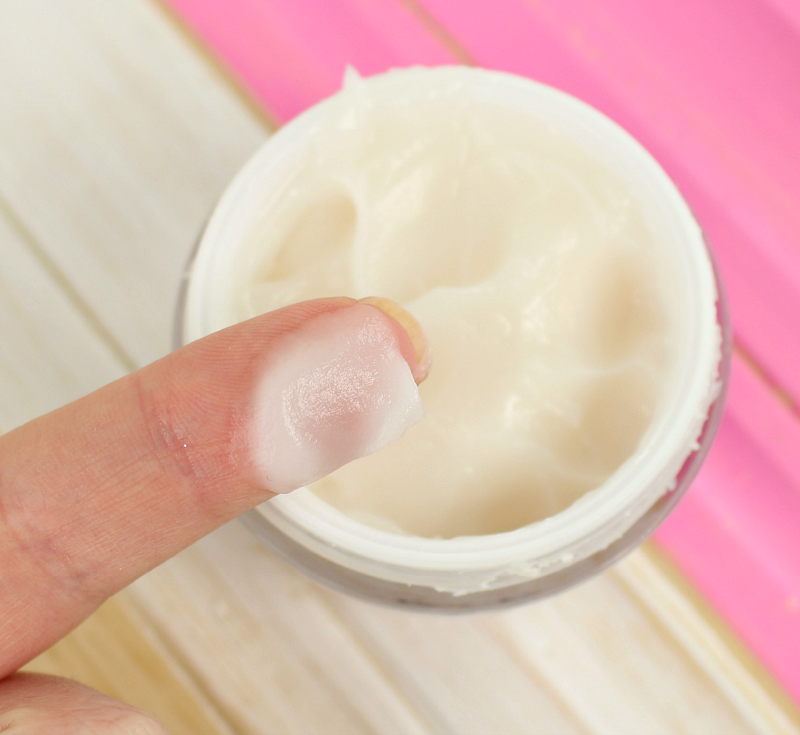 Can I also let you in on a secret? I've actually ditched my makeup primer this Winter and have JUST been using the Olay Luminous Whip before I do my makeup! Why do you ask? Because Olay Luminous Whip already leaves my skin feeling silky & velvety smooth that I've found an extra primer on top isn't necessary. Plus, it saves me time in the morning when I'm in a rush and it's one less step I have to worry about. Not only does it even out my skin tone, but also the appearance of pores. Talk about a win-win! I have been getting so many compliments on my skin lately and it's absolutely because of Olay Whips!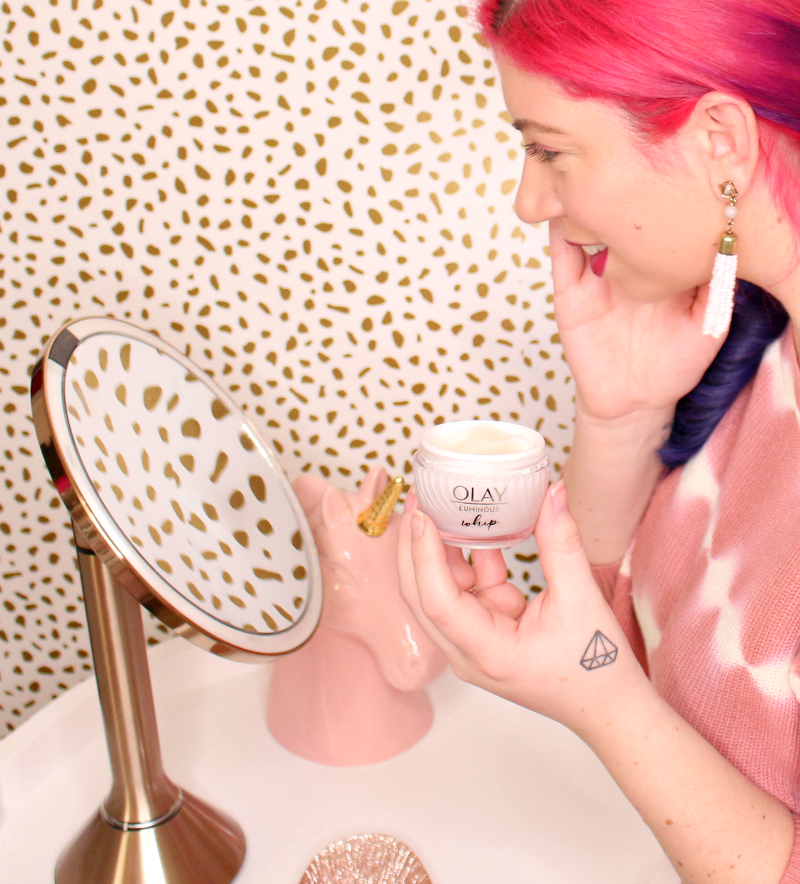 No matter what your skin types or needs are, you can definitely find an Olay Whip Moisturizer that works best for you. The line contains three different formulas: Regenerist, Total Effect, and Luminous. If you're looking to make a difference in your Winter makeup and skincare routine, you absolutely have to pick up Olay Luminous Whips at Ulta and test it out for yourself.
This moisturizer paired with my tried and true Olay 4-in-1 Daily Facial Cleansing Cloths (Also available at Ulta!) has made an incredible difference in my day & night time beauty routine. My skin is extra hydrated and my makeup looks flawless. The Luminous Whips is here to stay and will never leave my bathroom counter!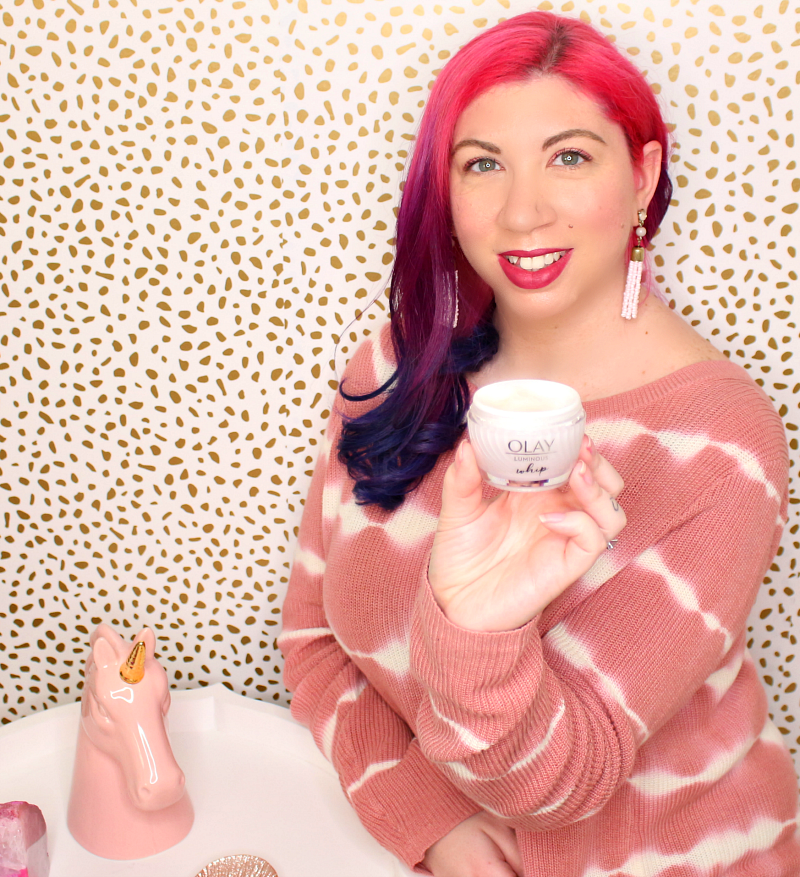 Do you switch up your makeup & skincare routine for the Winter?
Shop the Olay Luminous Whips Moisturizer at Ulta HERE