This is a sponsored post. All opinions are my own.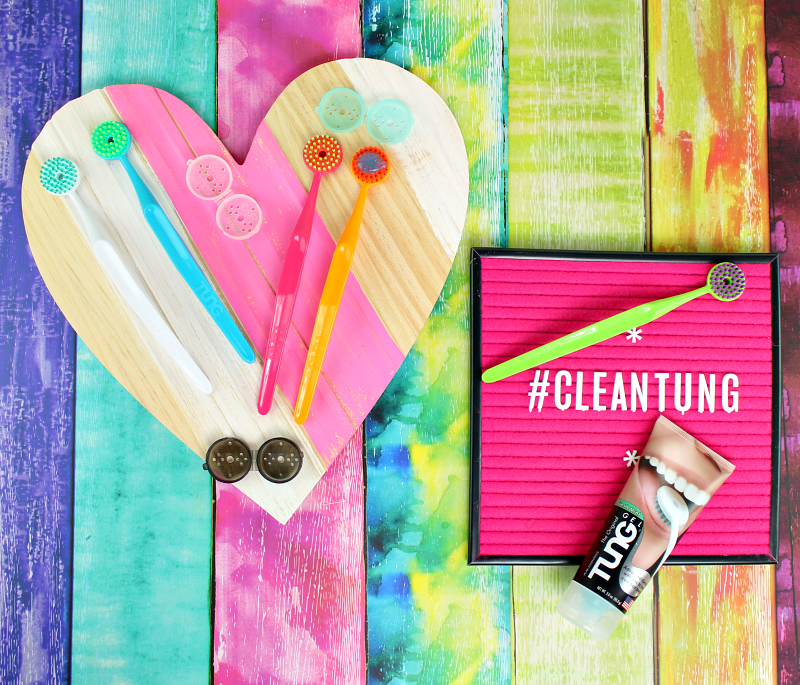 Being a beauty junkie, I'm always down to try new and innovative products. Especially ones that have me super intrigued. When TUNG reached out to me, I was a bit skeptical at first. Was this product REALLY going to make a difference and work better than a regular scraper? The answer is… YES. The TUNG Brush is designed specifically to clean the rough but tender surface of the tongue. Did you know 90% of the odor-causing bacteria responsible for bad breath are found in biofilms on the tongue?  Brushing your teeth and using mouthwash are not sufficient to remove these colonies of bacteria, so that's where TUNG brush comes in! (Stay tuned to the end for a giveaway AND a discount code!)
How To Use:
Begin by running your TUNG Brush under warm water. After placing a bean-sized amount of Fresh Mint TUNG Gel on the bristles, extend your tongue and lightly brush the tongue from the back toward the front for approximately 10 seconds. By using the TUNG gel in conjunction with your brush, you won't BELIEVE what you were packing around your tongue! Together they're a match made in fresh breath heaven. (Keep in mind – this is NOT a toothpaste – so they advise you not to swallow!)
The TUNG Brush literally makes my tongue feel 10x cleaner and takes about 10 seconds to use. We all have an extra 10 seconds in the morning right? You will if you want super fresh breath! Prior to using TUNG, I would scrape my tongue with my toothbrush but never really felt like it was clean enough. Don't get me wrong, it did the job but I knew it could be better.  The design of the TUNG Brush is what sold me. (Stay tuned to the end for a fun contest held by TUNG!)  Because the product was designed by a dentist, the product is made to reach far back on the tongue without gagging.
Are you ready to be a part of the TUNG family? They want your help in voting for your favorite TUNG brush color and just by doing so, you are entered to win a $250 Amazon Gift Card! Once you 'like' your favorite one, all you have to do is fill out some simple info and that's it! It's incredibly easy to do and who knows – you could be a winner!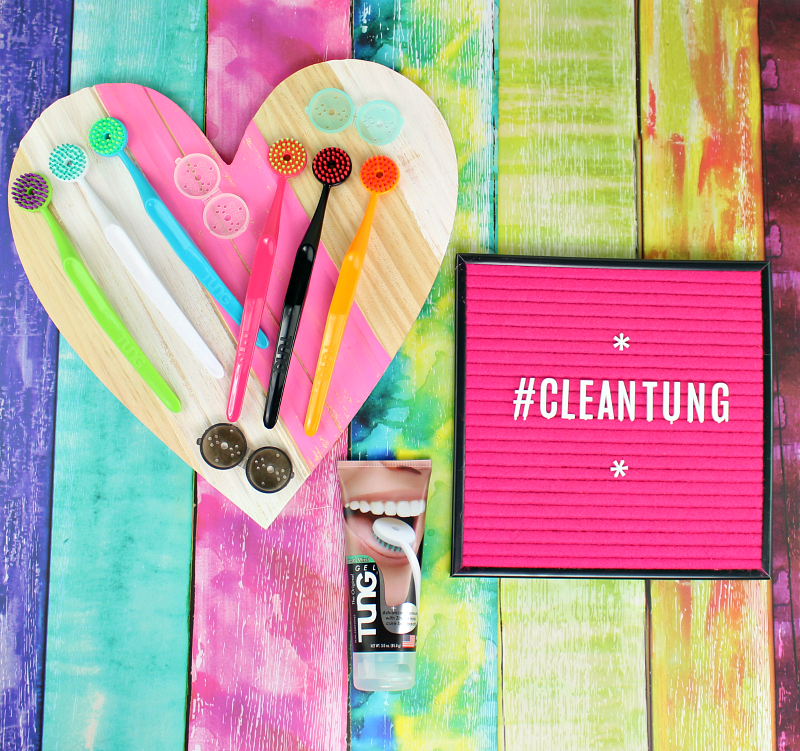 If you'd like to try TUNG for yourself and check out what all the hype is about, click HERE and use code oc8x-06p8-or4j for 10% plus FREE SHIPPING off a partner pack which includes 2 brushes and gels.