This post is part of a social shopper marketing insight campaign with Pollinate Media Group®, but all my opinions are my own. #pmedia #CleanFaceWithEquate  http://my-disclosur.es/OBsstV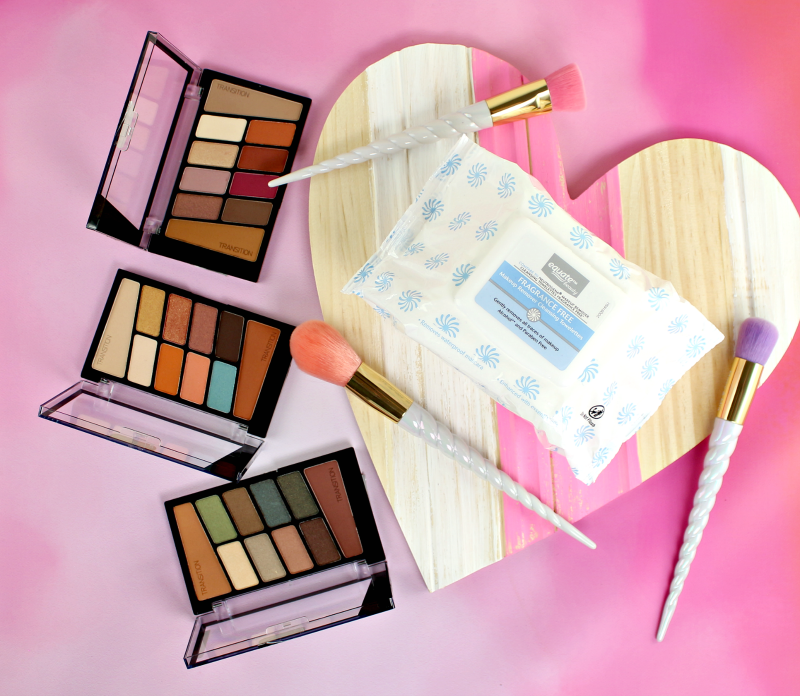 It's no surprise that when you're a full-time beauty blogger, you end up doing a LOT of makeup swatching, product testing and wearing makeup pretty much every day of the week.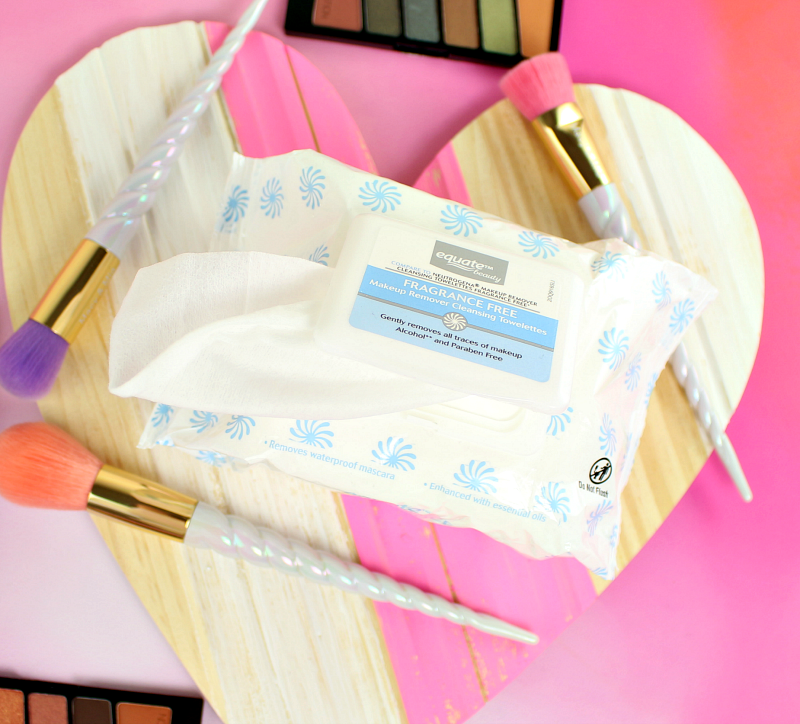 Because I do this so often, I want to always make sure I am stocked up on Equate Fragrance Free Makeup Remover Towelettes. These are found right in the cosmetic section with the other facial cleansers at my local Walmart. I love that they are budget-friendly, convenient and can be used in so many different ways. (Not just for removing swatches! They also do a heck of a job removing waterproof mascara) Made with essential oils and 99% natural ingredients, these Equate Towelettes are going to be your new go to!
I have a designated area where I take all of my blog photos and  always keep two of the Equate Towelettes close by so they are within reach. If you're like me and you go through packs of towelettes like crazy, it can get pretty expensive. Thankfully these are less than $4 each and contain a whopping 40 sheets. Talk about getting bang for your buck! The towelettes pack comes with a flip-top lid that helps maintain the moisture and prevents your wipes from drying out quickly.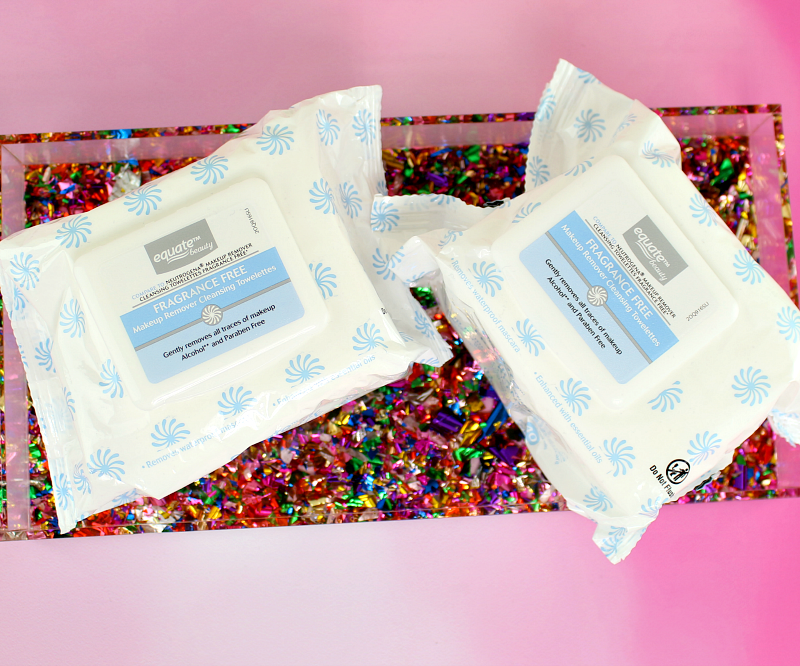 In the swatches below, you can see just how pigmented the shadows I'm testing out are.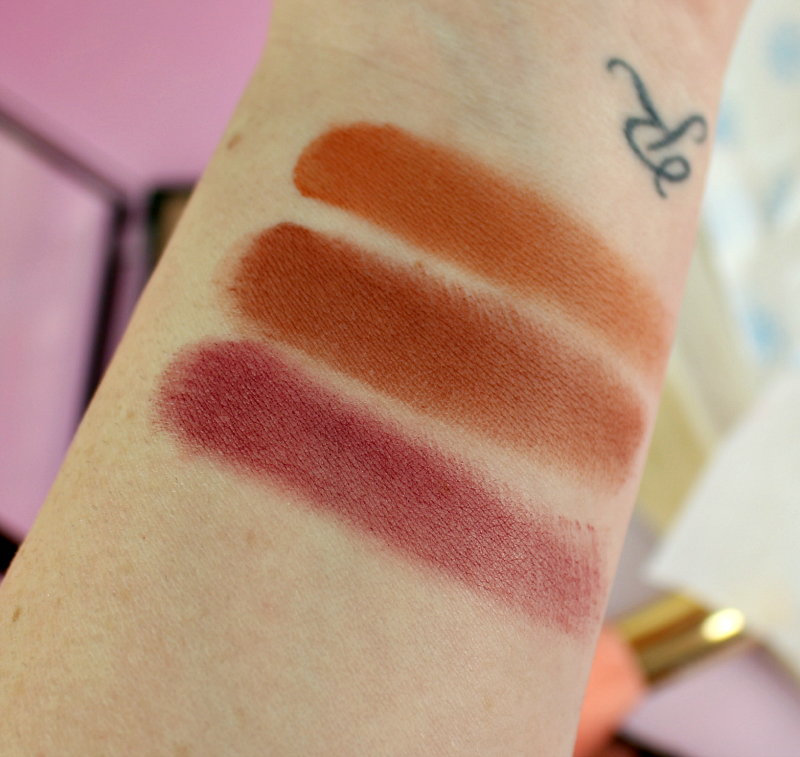 By just grabbing one of the Equate Towelettes, I can remove multiple swatches and more with just one sheet. They are super moist and have a cloth like fabric making it a breeze to remove any trace of makeup on your skin with ease.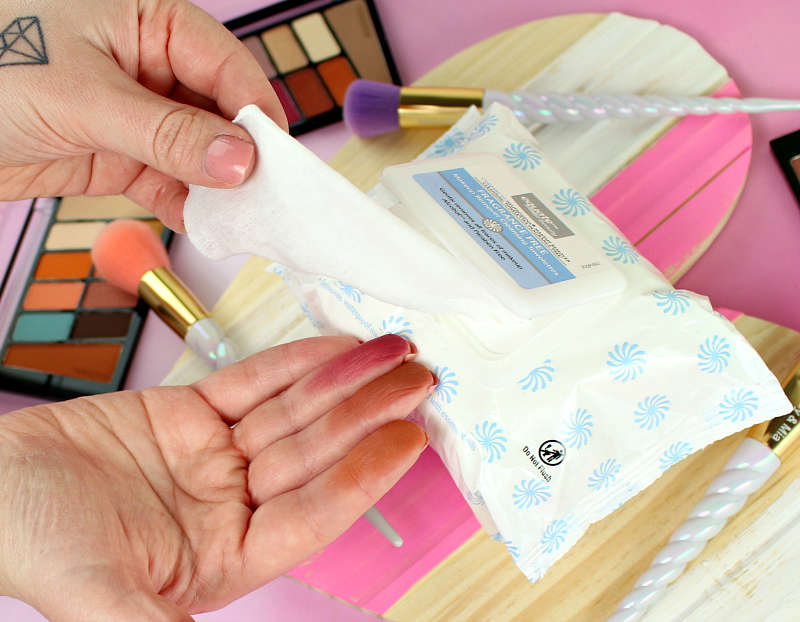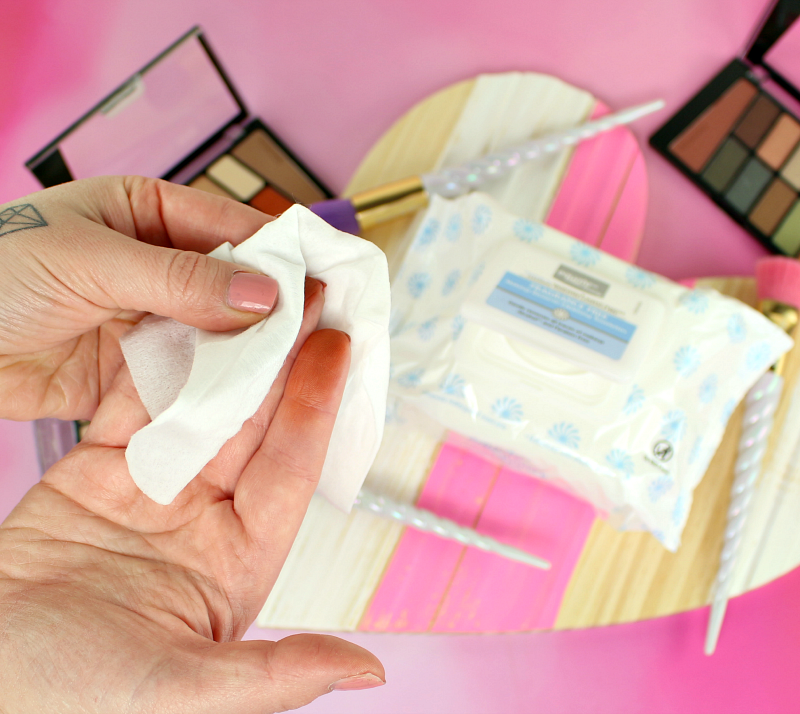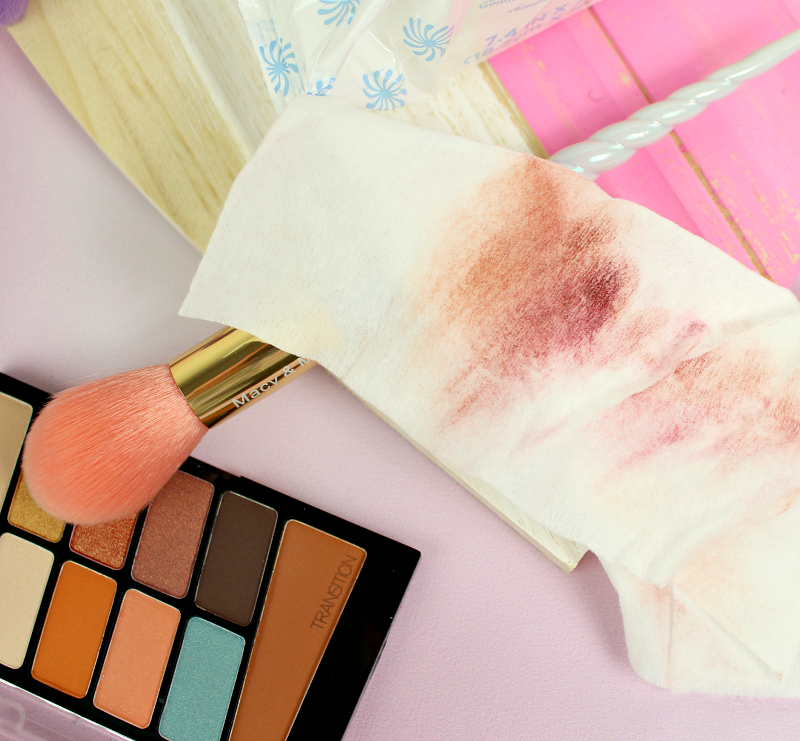 They're also great for using at night to remove all traces of makeup you have been testing out all day. All you need is 30 seconds and the Equate Fragrance Free Makeup Remover Towelettes and you have a clean, fresh face. I also use them for wiping down my son's face & hands after soccer (They are GREAT to keep in your car!)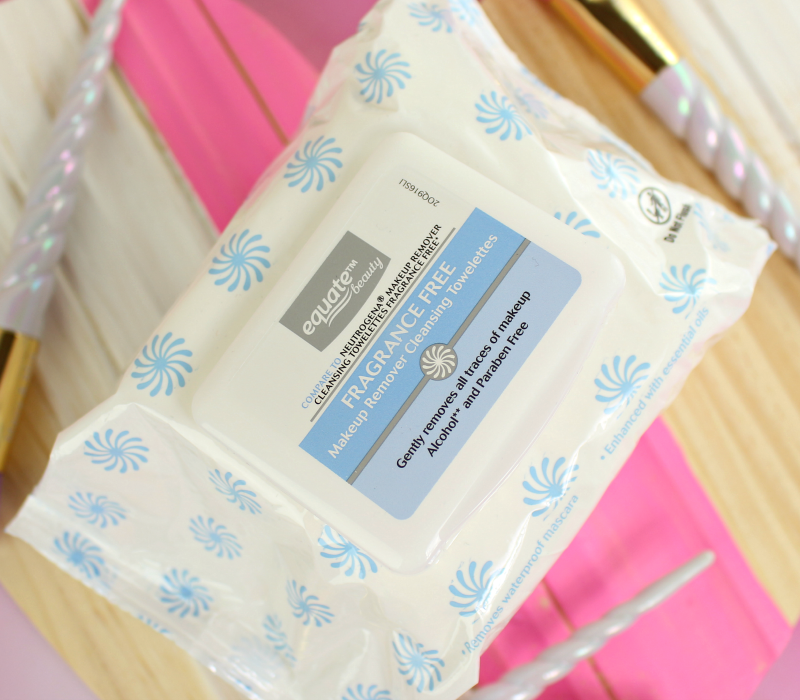 As a blogger and a mom, I'm always looking for a product that's versatile, inexpensive and can work for the whole family. These are an absolute must have to keep in your makeup drawer or if you're blogger – close by so you can test out those products all day every day! 
Shop the Equate Beauty Fragrance Free Makeup Remover Towelettes HERE