This is a sponsored post, but all opinions are my own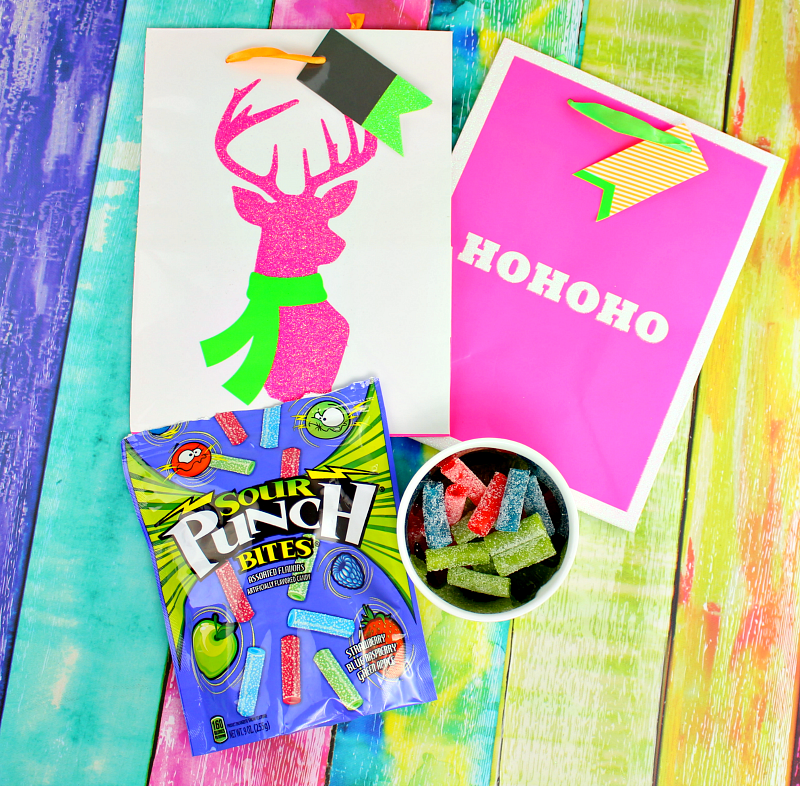 Wrapping Christmas gifts has always been something I have enjoyed doing during the Holiday season. Laying out all the gifts, carefully wrapping each one with a bow, turning on a Christmas movie and getting down to business! There is just something so satisfying knowing all my wrapping (and shopping!) is completed weeks before Christmas Day. Especially if you are a parent – time is of the essence!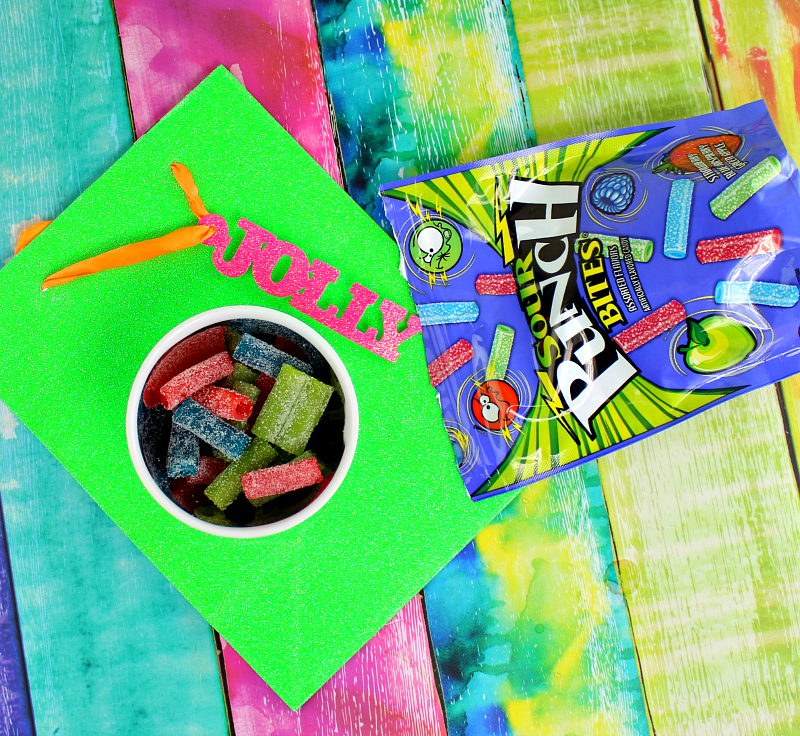 If I'm being totally honest, after about 30 minutes of wrapping I start to get antsy and need a pick me up snack. Being the candy enthusiast that I am, I have been diving into these Sour Punch® Bites® Assorted Flavors that I picked up from my local Walmart. Any kind of sour candy is my FAVORITE and I could pretty much eat this entire bag in one sitting.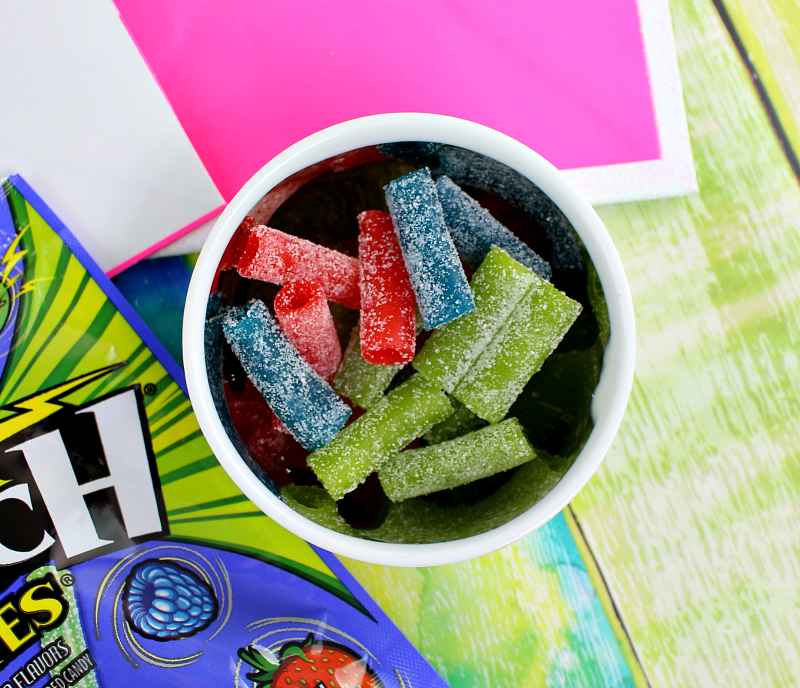 I love that all 3 of my favorite flavors – Strawberry, Green Apple & Blue Raspberry are not only bite-sized but in the same re-sealable bag.  If those flavors aren't your thing, you can also grab the Sour Punch® Bites® Ragin' Reds to enjoy your favorite red flavors: watermelon, strawberry, cherry, and raspberry.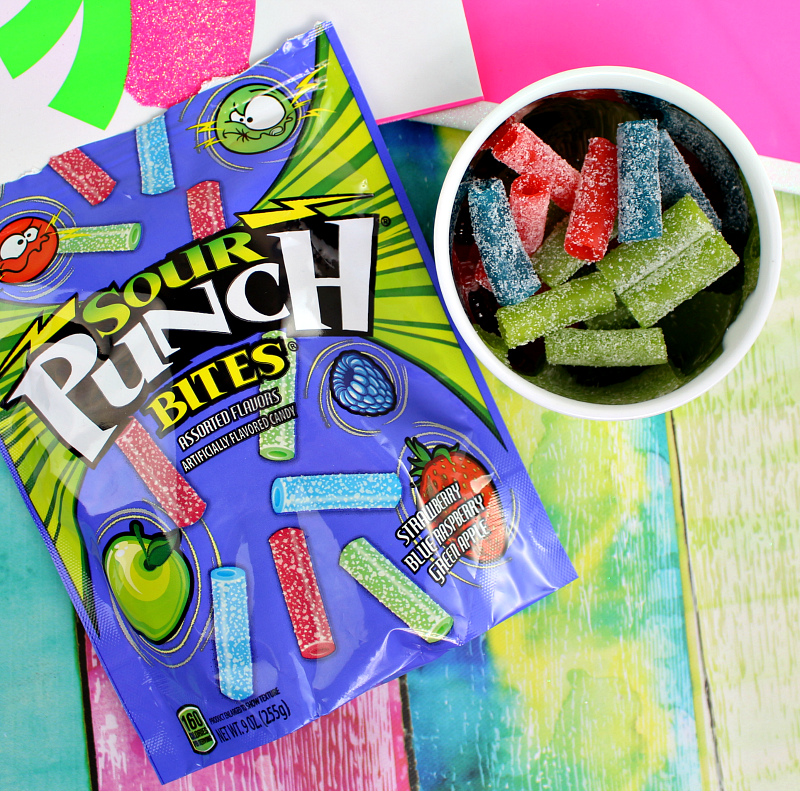 So, after a long day of wrapping gifts, there is no better excuse than to kick back on the couch, put my feet up, watch back to back Christmas movies and indulge in the sweet and sour bliss of these delicious candies.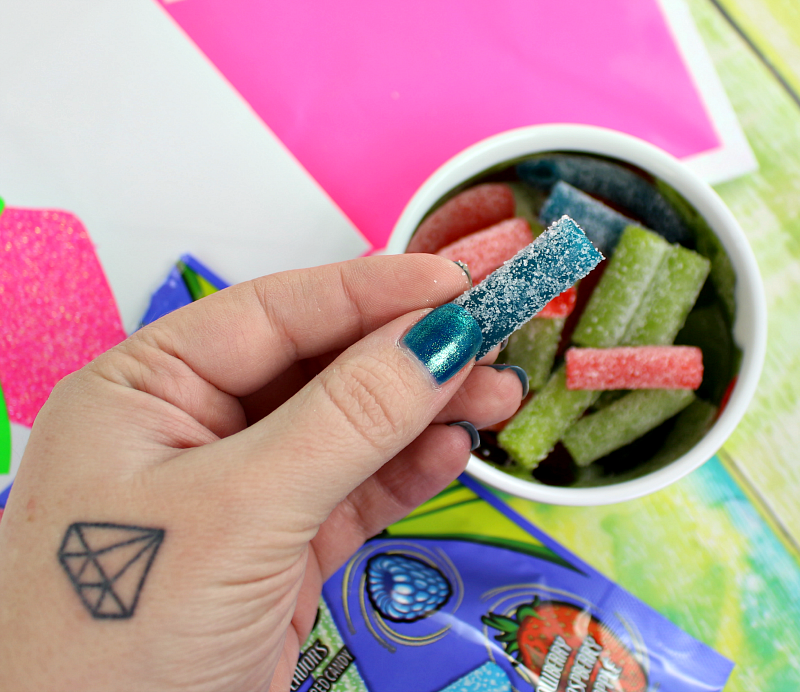 If you are someone who loves candy (especially sour candy) just as much as I do, I would highly suggest picking these up at your local Walmart, Target, Walgreens or Stop & Shop.
Are you a fan of the Sour Punch® Bites®? Which flavors are your all-time favorite?
This is a sponsored post, but all opinions are my own