This post has been sponsored by Onyx Youth. All opinions are my own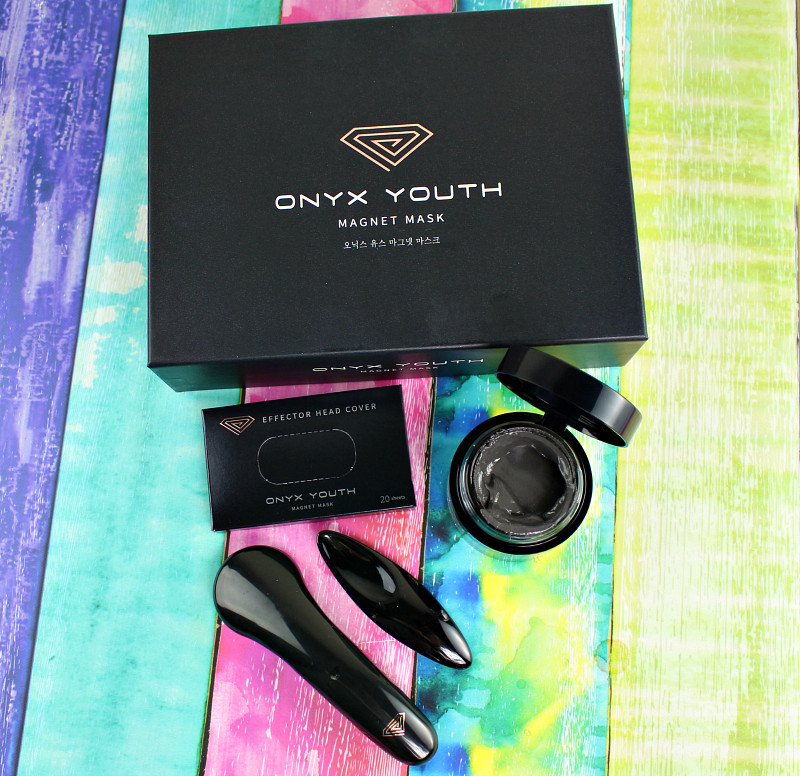 Over the past few weeks, I have been trying out a brand new mask that is going to CHANGE your life. I have honestly never seen or tried anything like the Onyx Youth Magnet Mask and the first time I used it, I was hooked. The magnet mask is made in Korea and is a result of Korean beauty trends and science that has been proven to work. Korean skin care scientists have a reputation for discovering some of the most advanced solutions for revitalizing skin and reversing the aging process.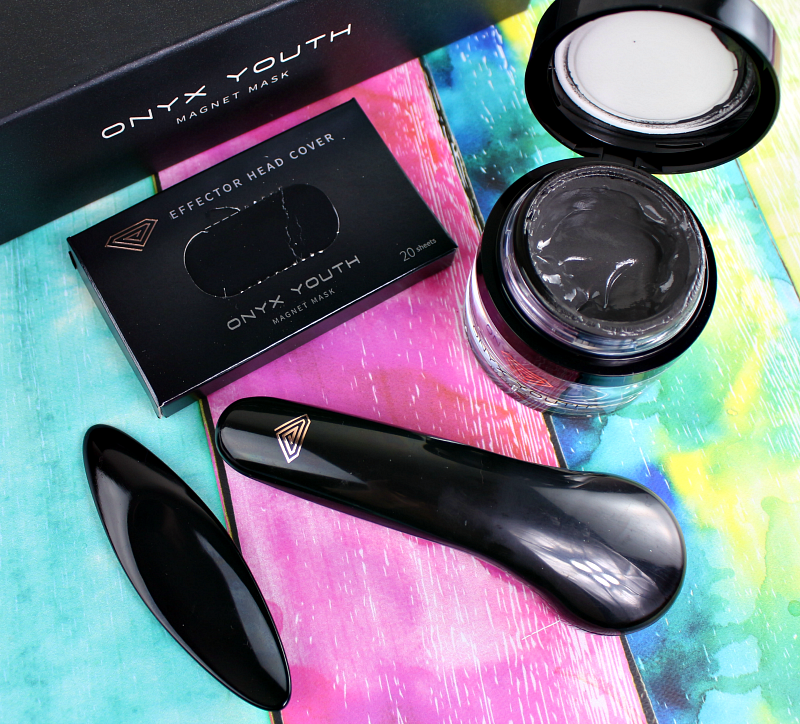 This revolutionary mask uses the power of magnets to lift away impurities, refine pores and brighten the look of skin while stimulating circulation. So how does it work? You won't even believe it if I told you.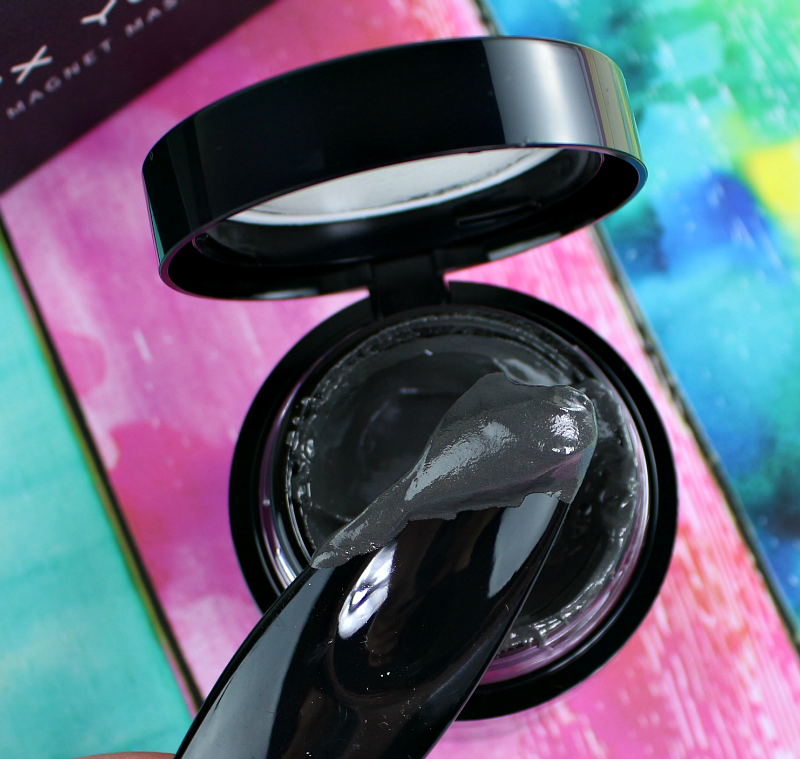 Using the spatula that comes with the mask, spread a thin layer over your clean face avoiding the eye and lip area.  It went on super smooth I only needed a small amount to cover my entire face.  Leave the mask on for about 5-10 minutes. (I left it on for 7)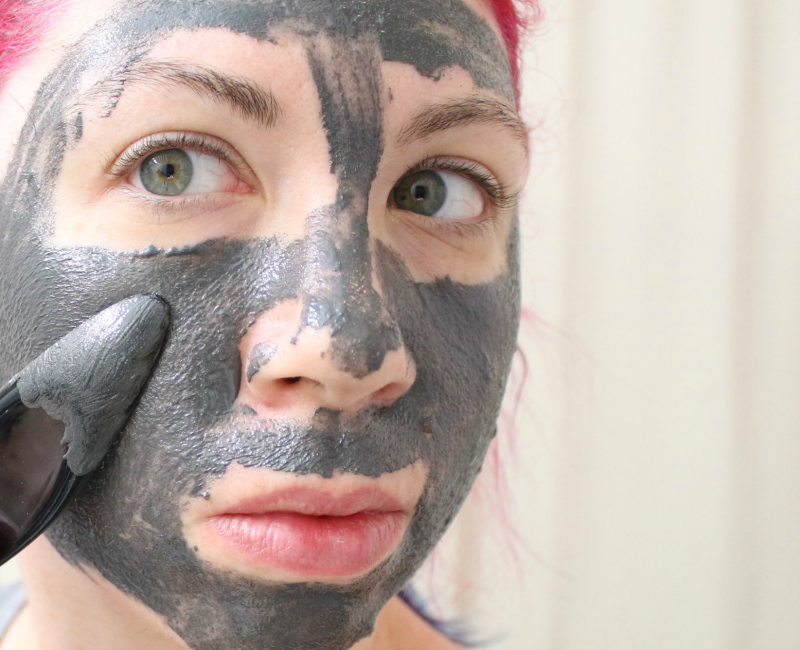 When you are ready to remove, you are going to wrap the Magic Effector tool with the effector head covers that are provided.
Hover the tool over your skin's surface until the mask is completely removed. You guys. I BARELY had to touch my face and the mask attached to the tool and came off immediately. IT WAS INSANE. You can kind of see it in the below photo how it's easily coming off my face. They advise not to use water to remove (I mean why would you – the whole purpose of the magnetic particles in the mask is to draw out impurities)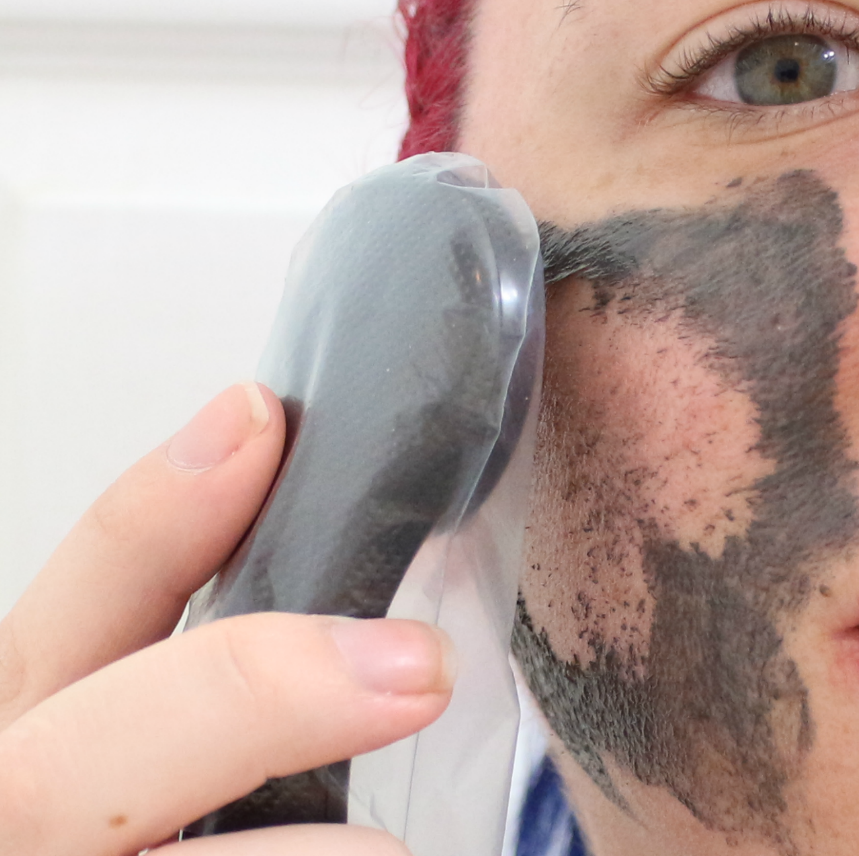 Check this out: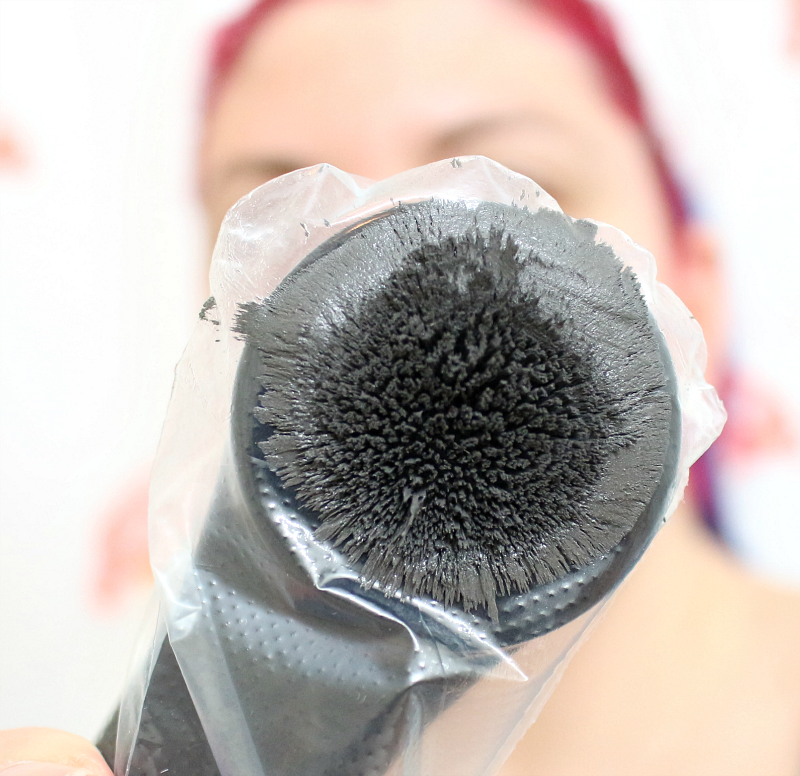 That is what the tool looked like after removing the entire mask. HOW COOL IS THAT? ha ha. After the entire mask was removed, I massaged any remaining product into my skin.
There is definitely some sort of magic within this mask. My face was SO SMOOTH and hydrated. I don't think I have ever had a mask work as well as this one did from Onyx Youth.
If you want to try Onyx Youth for yourself (which I highly recommend) click here and use code bemagnetic to get 20% off your Onyx Youth Kit.
Onyx Youth Magnet Mask Kit Includes:
Onyx Youth Mineral Mask 2 oz/59 ml
Mask Applicator
Magnetic Wand
High-Quality Magnetic Wand Covers
This post has been sponsored by Onyx Youth. All opinions are my own