This post is sponsored by BabbleBoxx.com on behalf Simply Summer's Eve®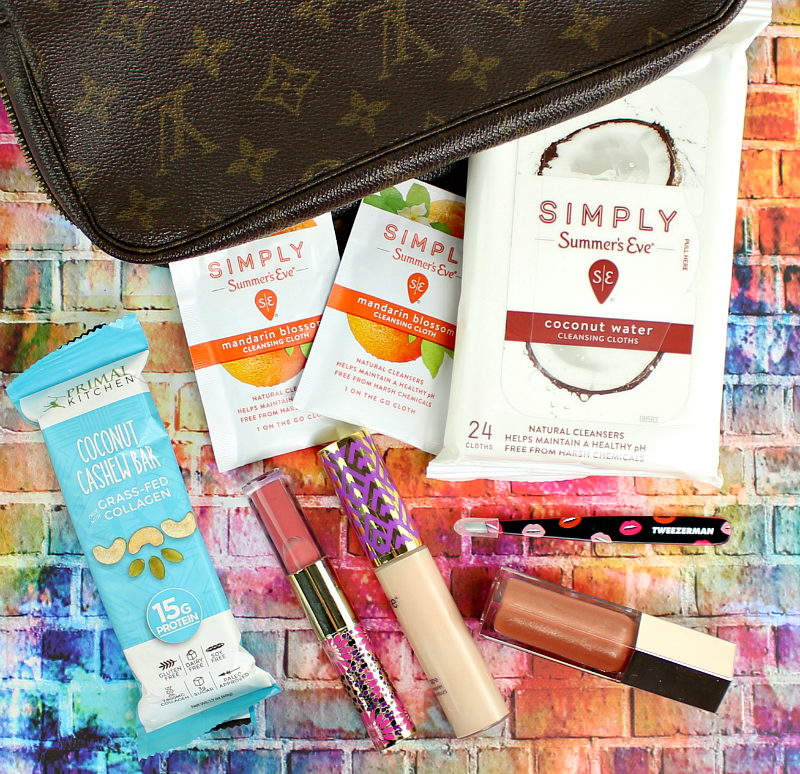 I'm the type of girl who has a huge variety of items in her bag at all times. You never know what you're going to need when you're out! (This is probably why I like carrying extremely large bags at all times) The more I can fit in – the better! I've rounded up a few absolute necessities that always manage to have a home.
The Main Goods:
Simply Summer's Eve® Cleansing Cloths: I've talked about these before and I stand by everything I have said! The individual packets are perfect for traveling and on the go whenever you have a "not so fresh" moment. They are super discreet so you can literally take them wherever and whenever you need to freshen up. (They even fit in your pocket!) The Cleansing Cloths are great for wiping away odor-causing bacteria and have a gentle formula so they won't irritate your sensitive skin. Available in three different scents, which all smell ridiculously good, Coconut Water, Mandarin Blossom and Cucumber Lily. Not only do you get to feel extremely confident throughout the day, but they are also balanced to a woman's natural pH.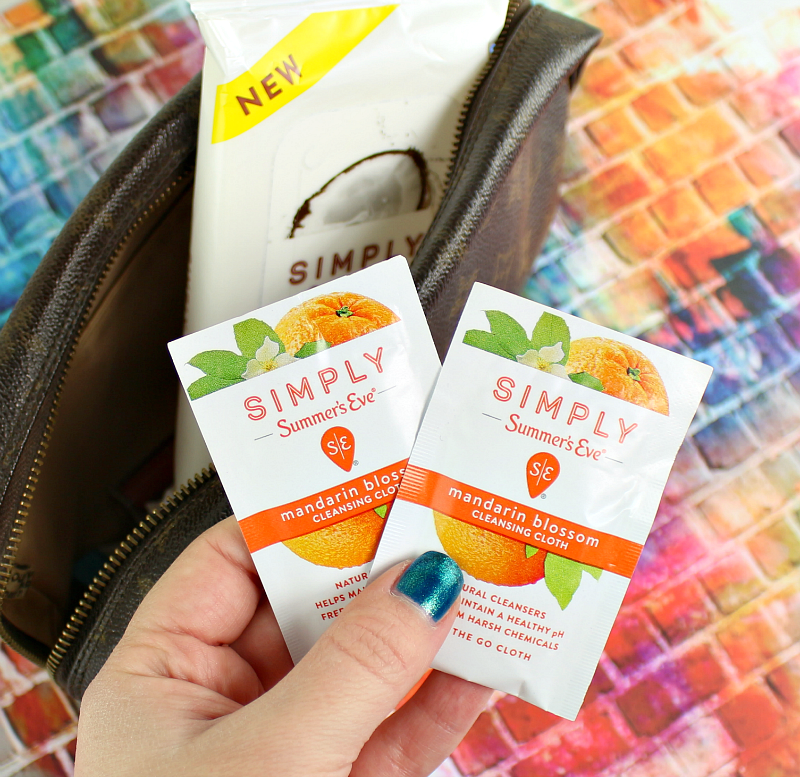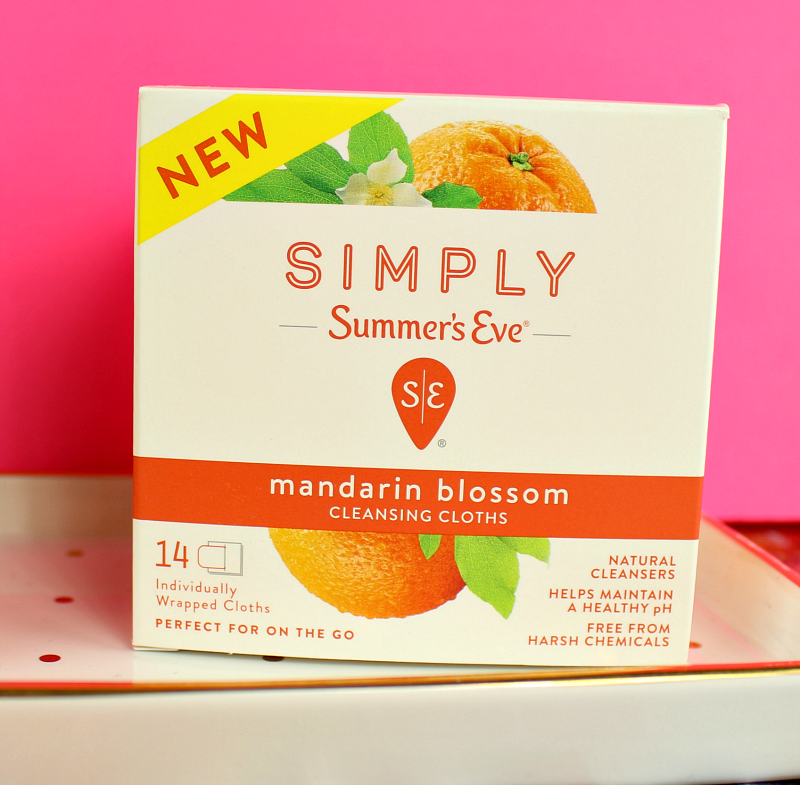 The Summer's Eve Coconut Water Cleansing Cloths are great for keeping in your gym bag, car or even just in your bathroom for a quick freshen up throughout the day.
If you travel often or head to the gym during the week, these are definitely going to be a lifesaver for you!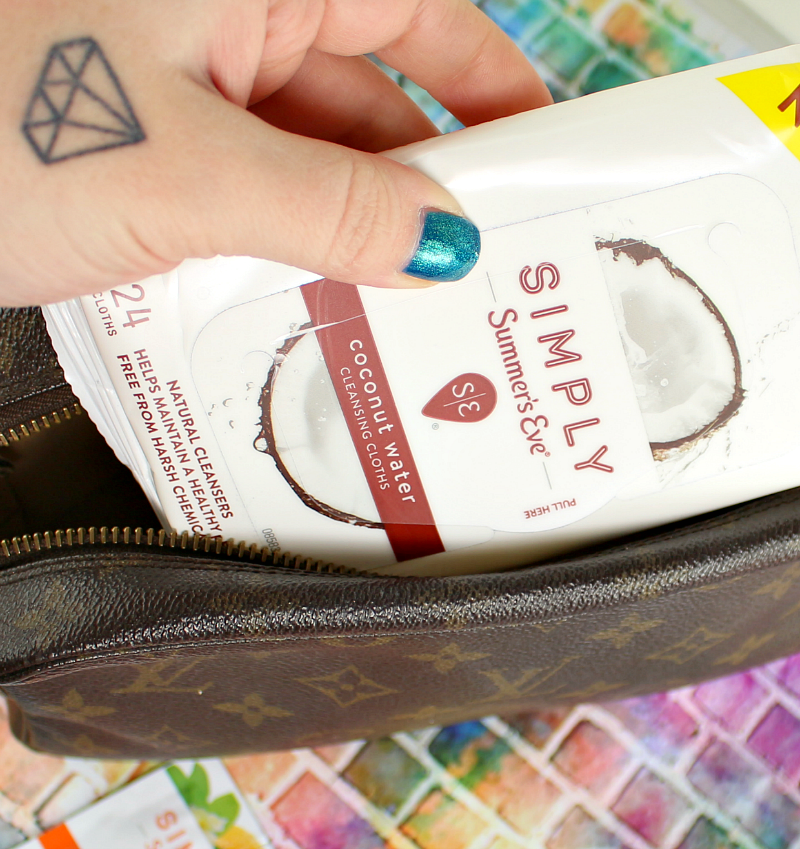 Other Products In My Bag: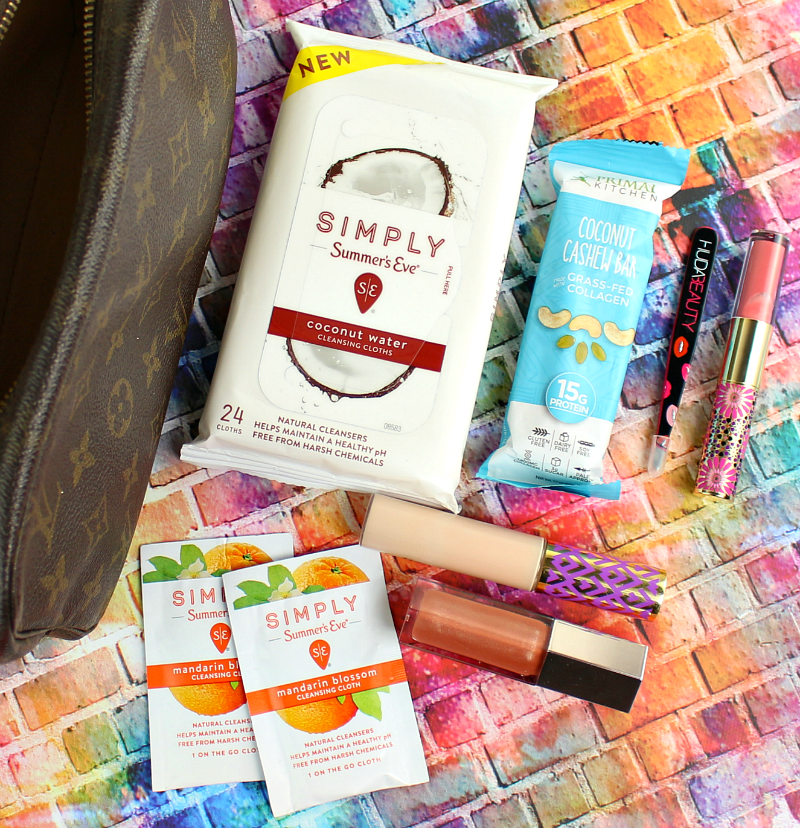 Protein Bars – A girl gets hungry! I always have several different flavors floating around my bag & car whenever I'm in the mood for a snack
Concealer – Need I say more? I don't always throw makeup on before I leave the house, so if I'm running to a meeting or to the store I'll dab some concealer under my dark circles and any blemishes I want to cover up
Lip Products – I'll usually have a gloss with me and then a lipstick with a little more color. Just depends on my mood and what I want to wear!
Tweezers – There's always that ONE stray hair – I swear! Have you ever been in the car and look in your rearview mirror and all of a sudden you grew a stray hair from the time you walked out your door to when you started your car? Raise your hand!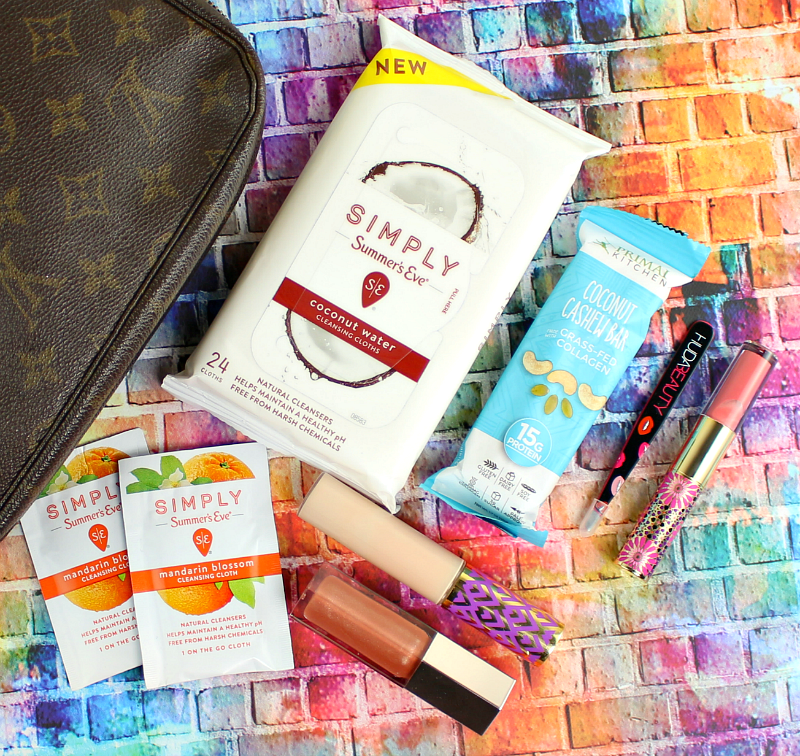 What are some items you absolutely cannot leave home without?
This post is sponsored by BabbleBoxx.com on behalf Simply Summer's Eve®