*This post is in partnership with Erin Condren. Products received for my unbiased review. Contains affiliate link*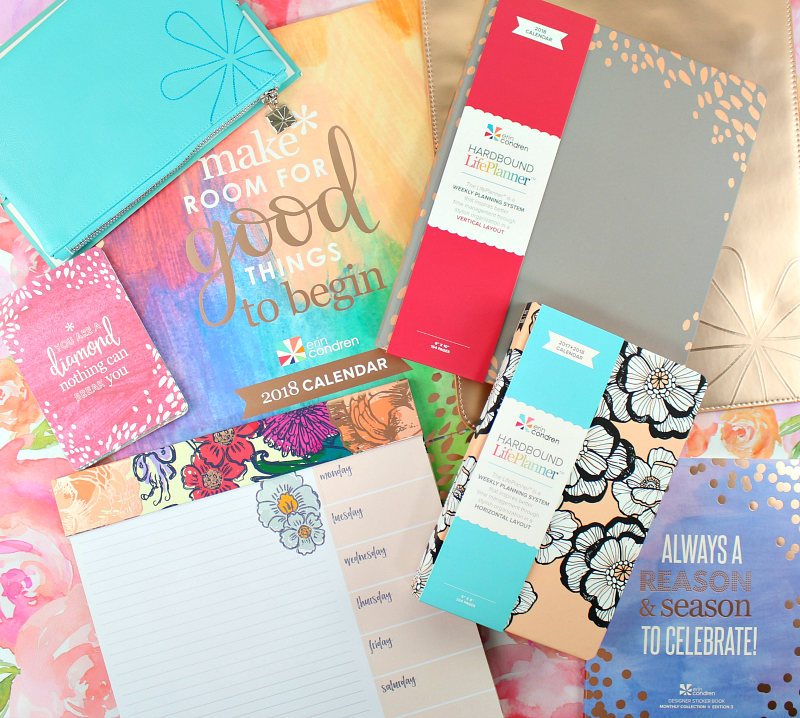 Getting organized for the new year is always something I strive to do. Working from home, I always need to make sure I have a schedule in order and can plan out my weeks and even my month in advance. Today I partnered with Erin Condren to share some pretty awesome must-haves to gift to the #GIRLBOSS in your life or for yourself to get 2018 off to a great start. All of these items are available NOW and you still have time to receive them for Christmas delivery. (Orders placed by 12/16 – See details)
Also, if you are a first time Erin Condren shopper, you can get $10 off your first order! Create an account HERE & get ready for 2018!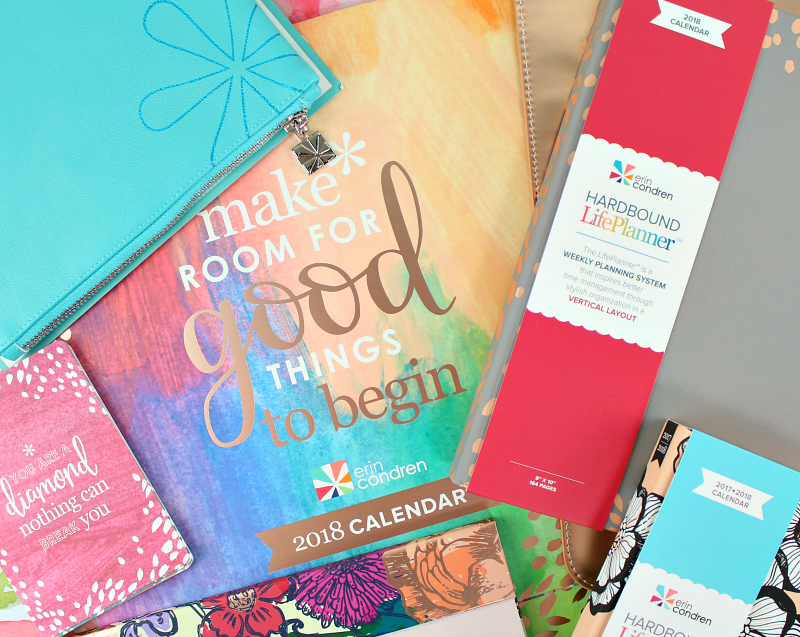 Erin Condren recently came out with Hardbound Life Planner's and I'm obsessed. It's a pared down version of their best selling coil-bound classic and is great for the girl on the go.  It not only comes in two different sizes, but you can also choose between a colorful and neutral color scheme.  I definitely prefer these to the coil planners – They are so sturdy and chic!
4 Stunning Satin-Finish Covers with Metallic Detailing
Available with 12-Month Calendars Only
5″X 8″ (Horizontal) and 8 X 10″ (Vertical) Size Options
Personalization Choices in Gold & Rose Gold
Shop The Hardbound Life Planner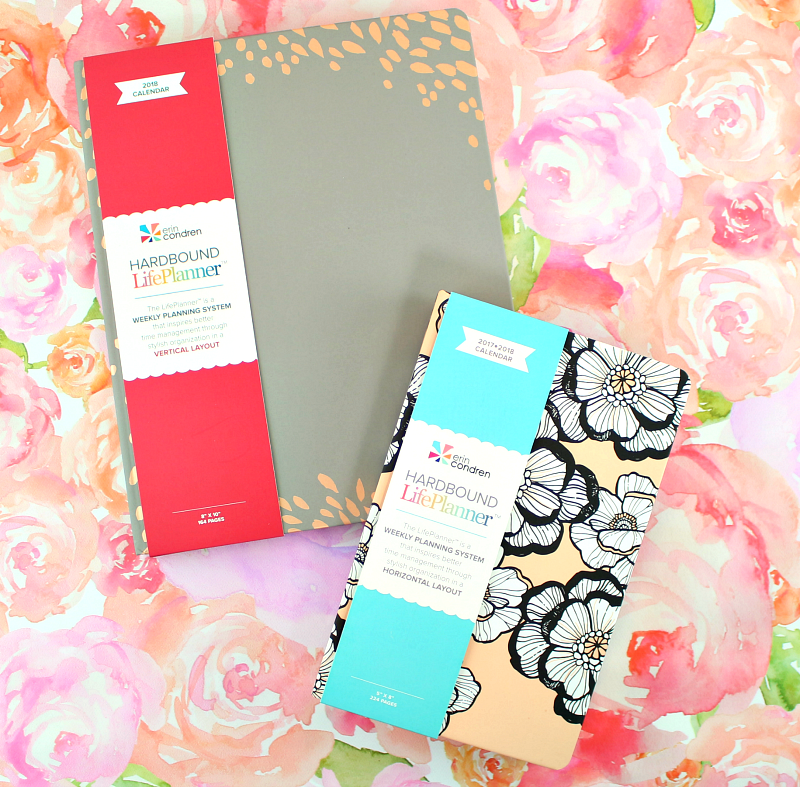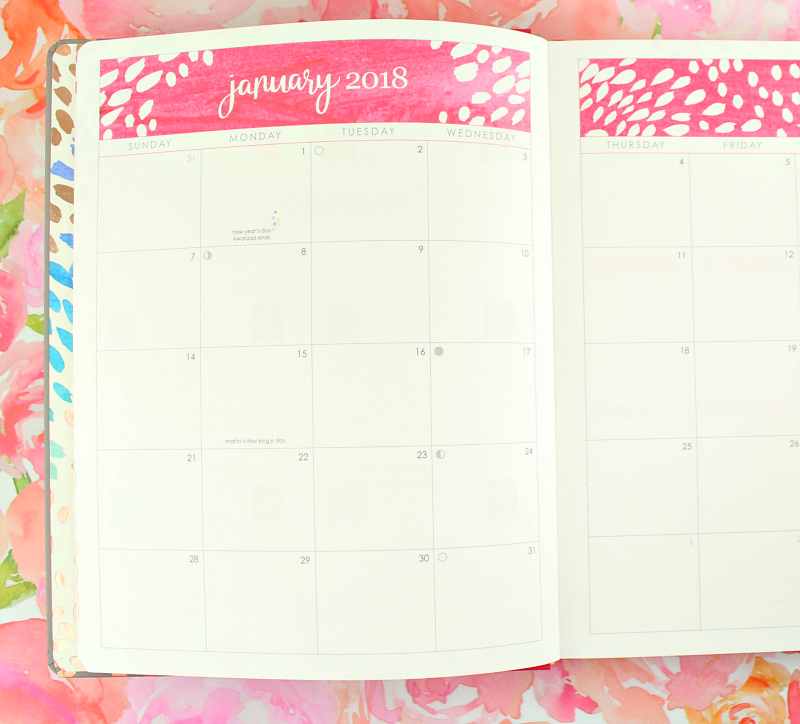 What's a planner without stickers? The monthly collection / Edition 3 sticker book includes gorgeous stickers ranging from metallics to quotes and inspirational sayings. Each page is dedicated to a specific month so you can get your decorating on!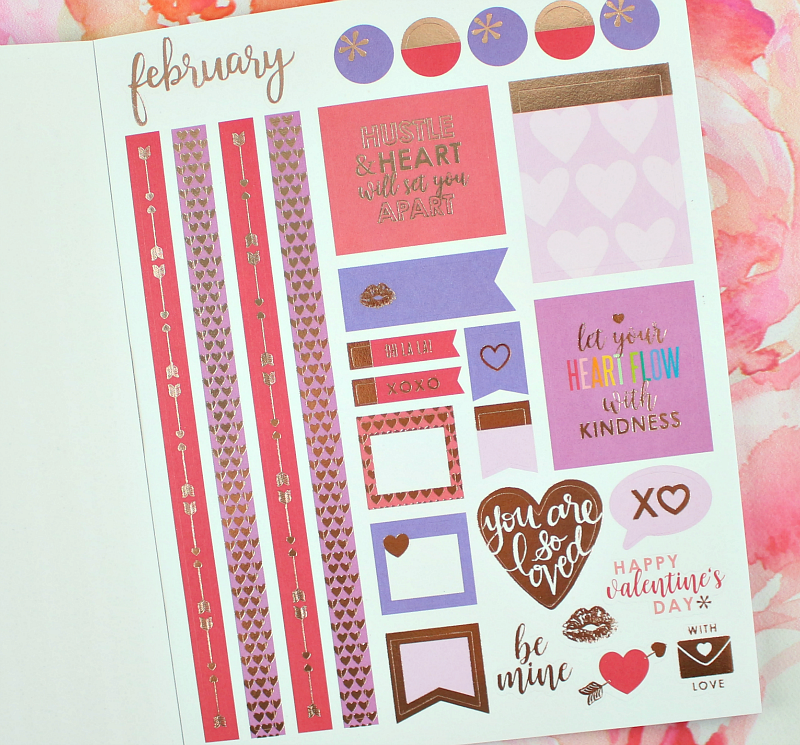 The 2018 Inspirational Quote Calendar was probably my favorite item in this package. We have a 'family' calendar up on our wall in the kitchen to mark down important events, school functions and everything in between. This calendar comes with 200 metallic rose gold stickers, a built-in pocket and an option to store loose papers in the back. Definitely beats the ones I purchase from Target every year!
Shop the 2018 Inspirational Quote Calendar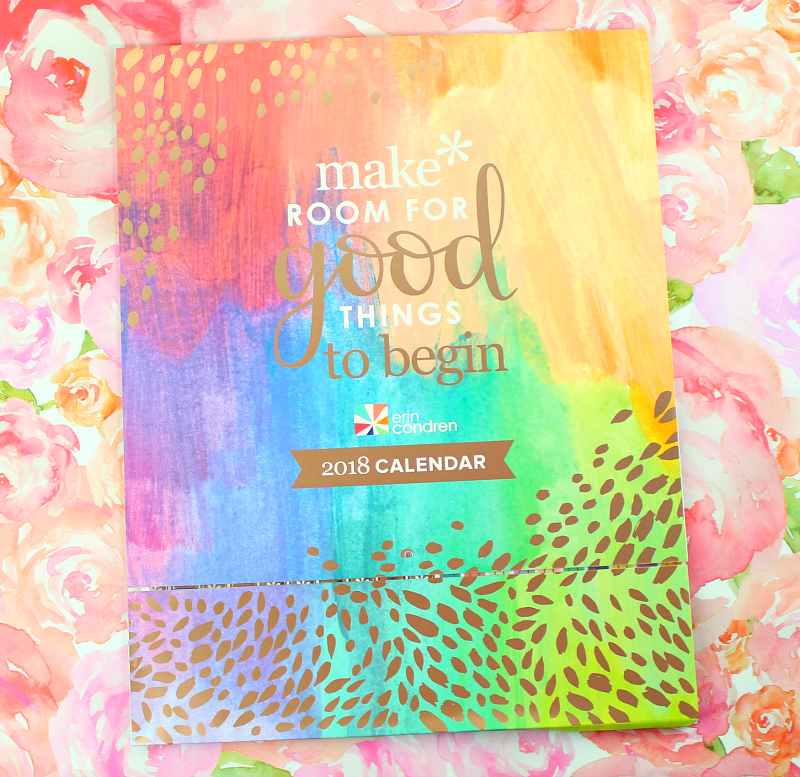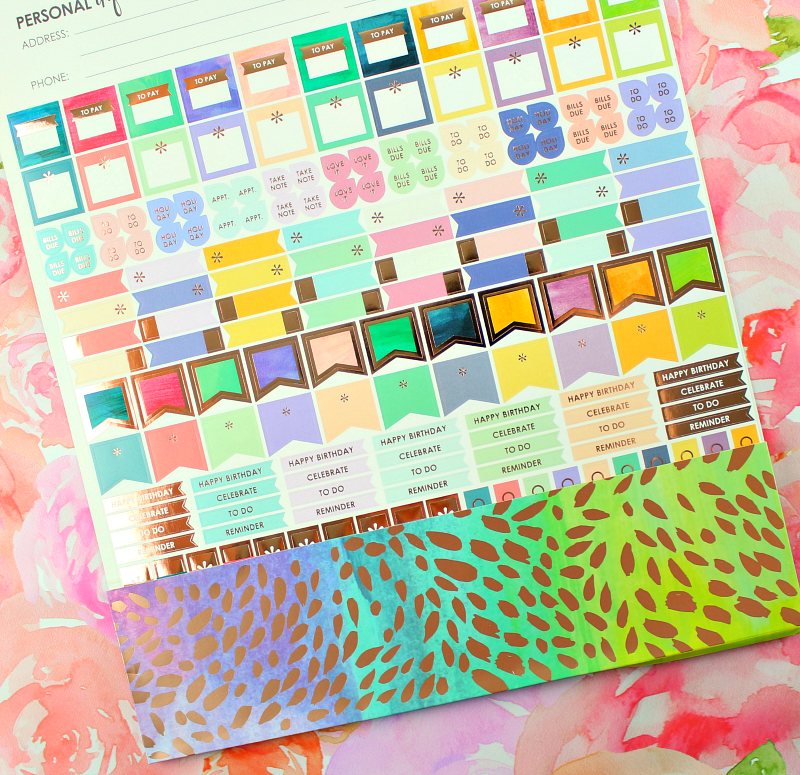 Also, new for 2018 is the Reversible Quote Table Top calendar. Each card is adorned with metallic foil and double sided with a quote and a mini calendar on the other side. It also comes with an acrylic stand so you can display it on your desk in your office.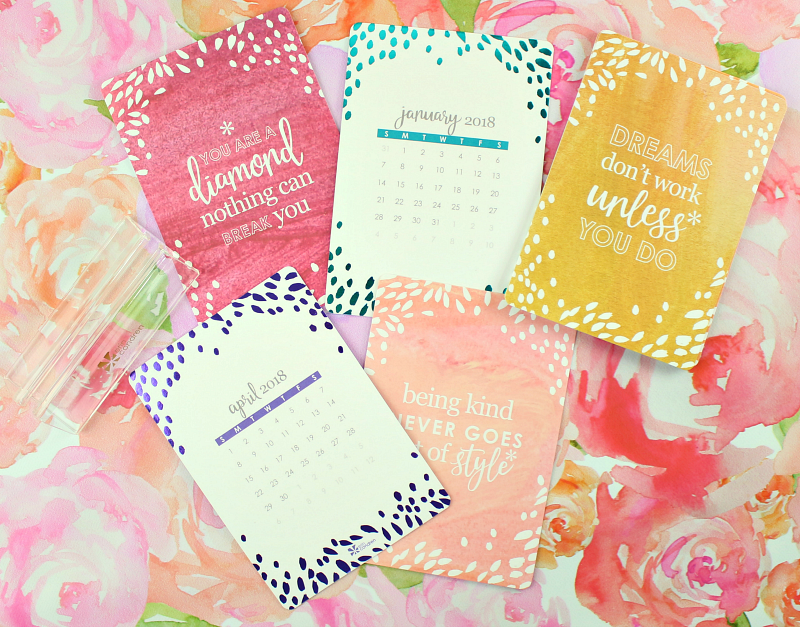 Keeping along with the office theme, the floral ink schedule pad is a must-have in my book. I'm always jotting down notes so this is extremely helpful to stick right on my desk and help plan out my week or help plan out blog posts & social shares.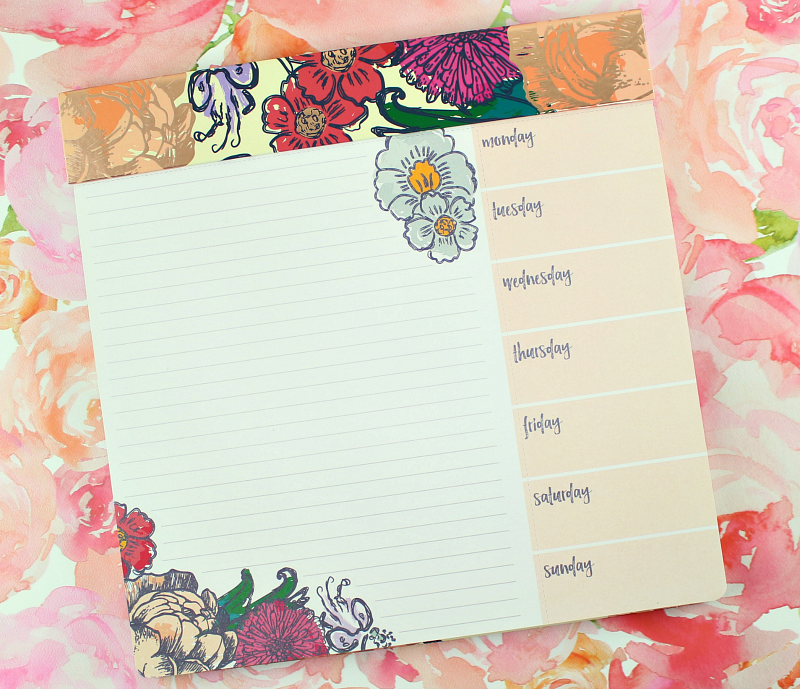 Protect your tech in style! EC recently launched a Luxe line which includes a stunning rose gold designer laptop case. Great for on the go and you can even personalize it with your initials. Also comes in black!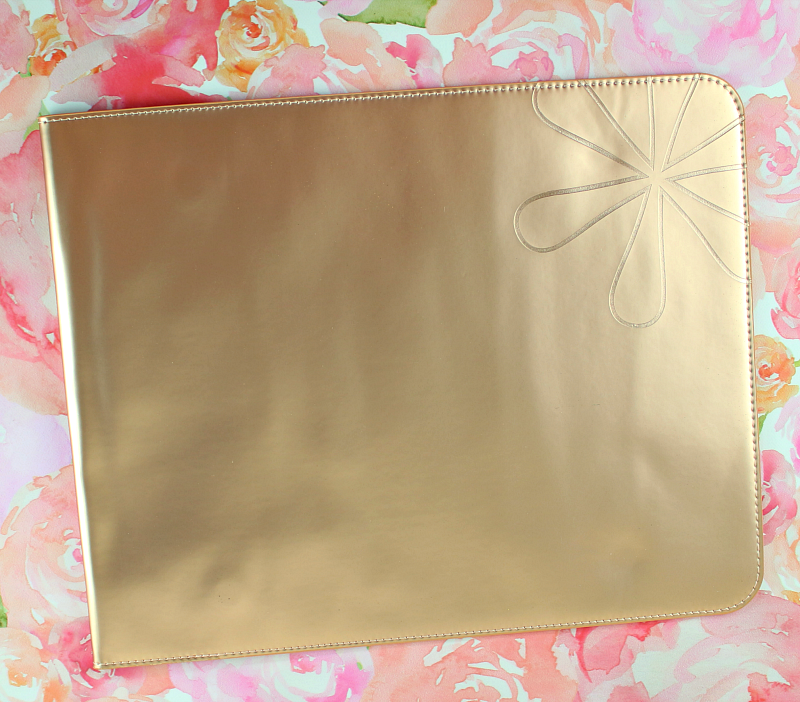 If you use a ton of accessories with your planner, you are totally going to want to invest in a Planny Pack. This handy little pouch is a must-have for taking your accessories with you on the go. You slip the stylish elastic band over your cover and tuck all the extras inside! So genius!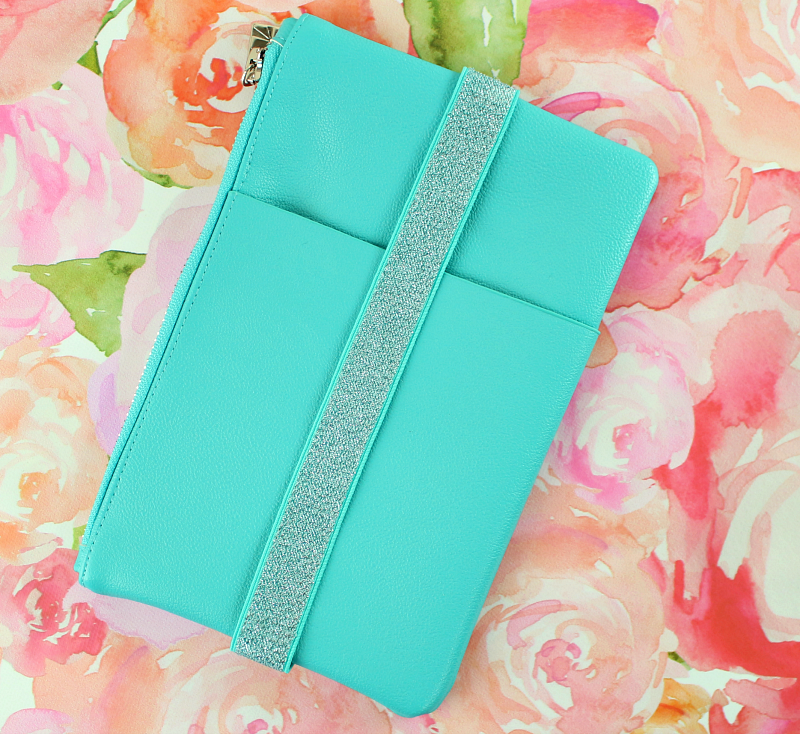 I cannot wait to put all of these items to good use and get a head start on organizing my life away for 2018!
You can find these Erin Condren gifts and even MORE at erincondren.com
If you are a first time Erin Condren shopper, you can get $10 off your first order! Create an account HERE & get ready for 2018!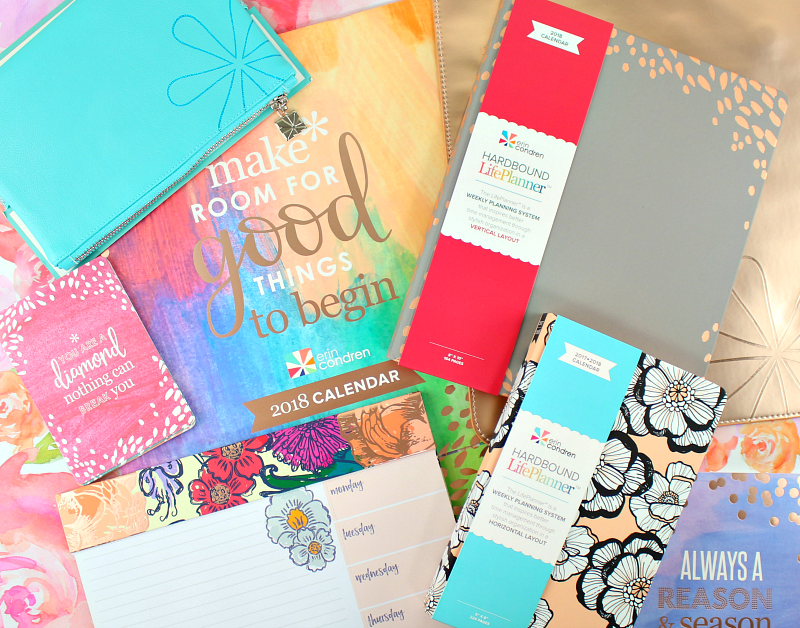 *This post is in partnership with Erin Condren. Products received for my unbiased review. Contains affiliate link*