This post is sponsored by BabbleBoxx.com on behalf of Single Edition Media. All opinions are my own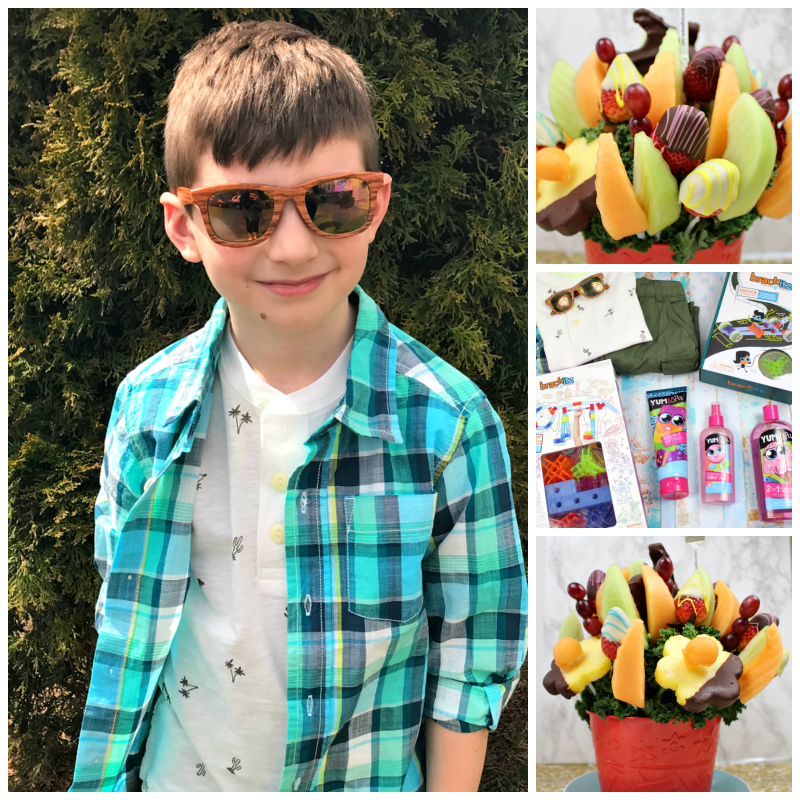 How is it possible that Easter is just around the corner? This year is flying by and I am kind of loving it! To celebrate Spring and the arrival of Easter, I was recently sent a BabbleBoxx and am super excited to share with you what was inside! Usually, when I receive a BabbleBoxx in the mail, it's filled with fun goodies for me but this time around, Rylan got to enjoy the fun! They sent over some awesome gift ideas to fill up those Easter baskets.
One of my favorite unique Easter gifts that we received was this delicious basket from Edible Arrangements. I absolutely loved the chocolate covered bunnies (aka pineapples) and the chocolate covered strawberries were to die for. All of the fruit was extremely fresh and would make a great addition to anyone's easter baskets. I even think it would look great as a unique centerpiece on your Easter table. You can use code BLOG4714 to receive 20% off your order of $50 or more. Highly recommend ordering from them – They have fast delivery and are always delivered fresh.  Definitely the best Easter gift by far!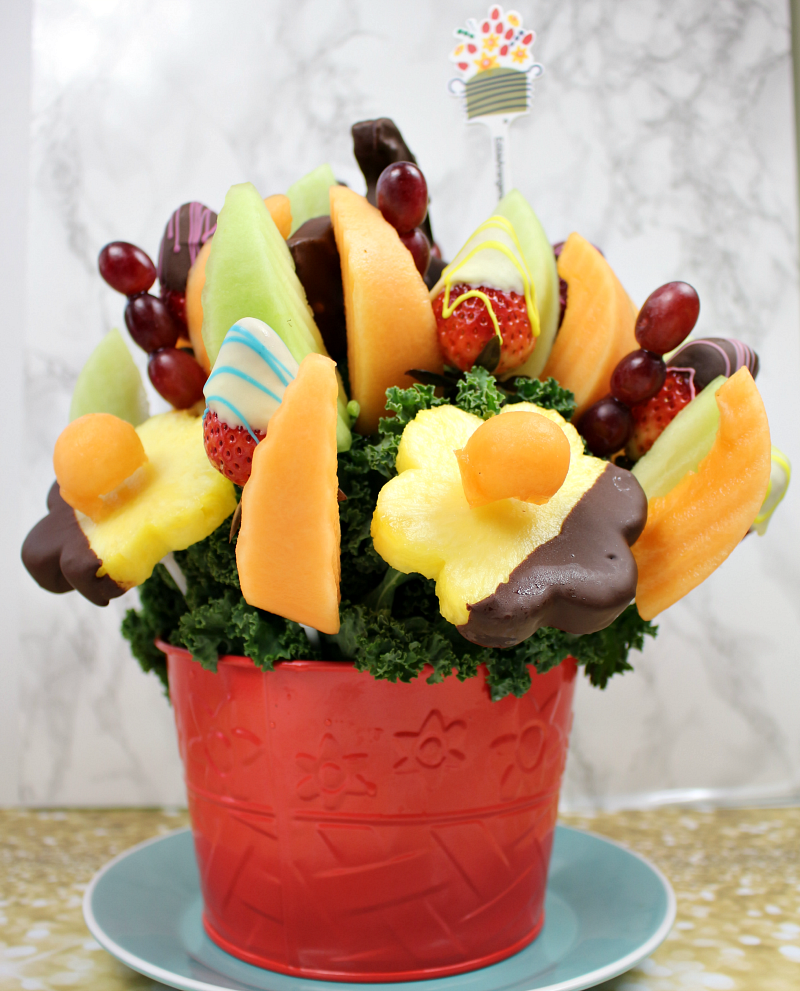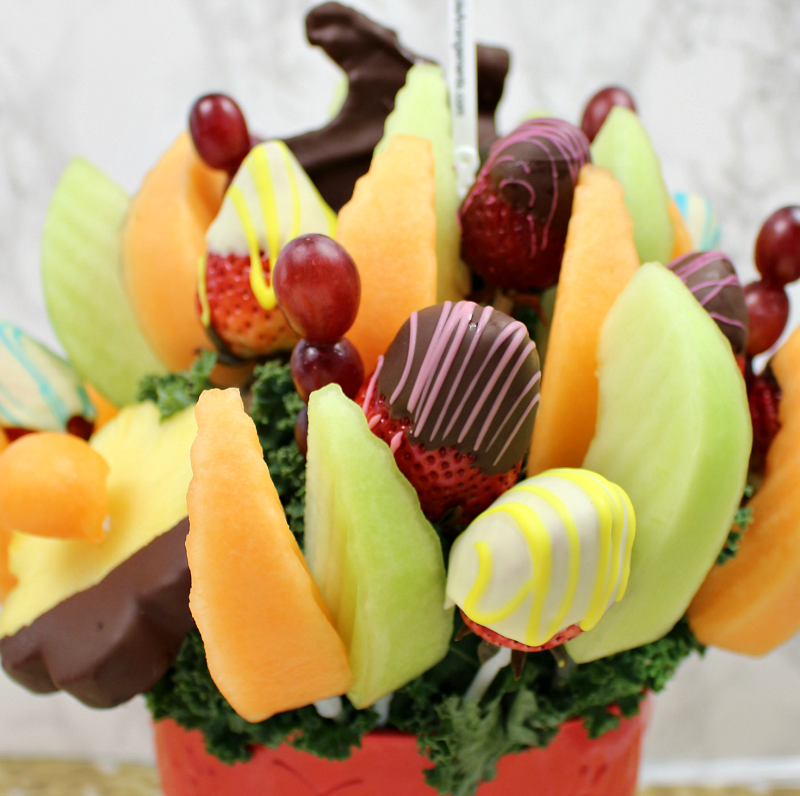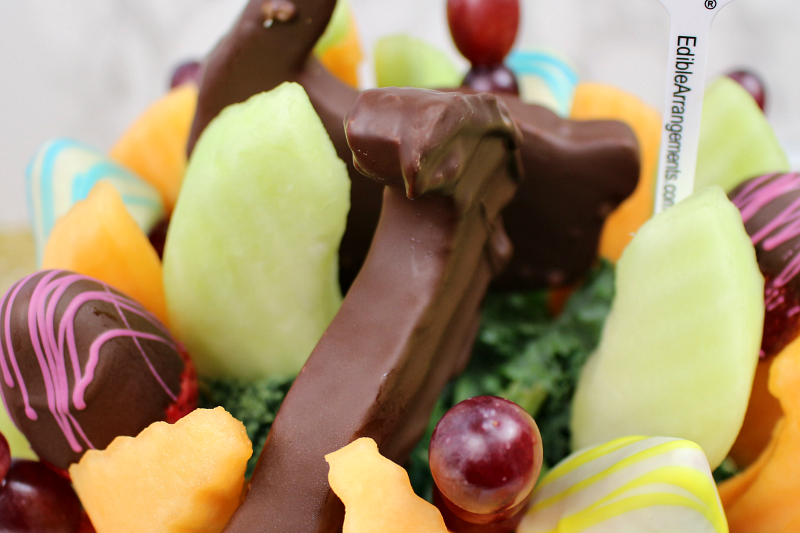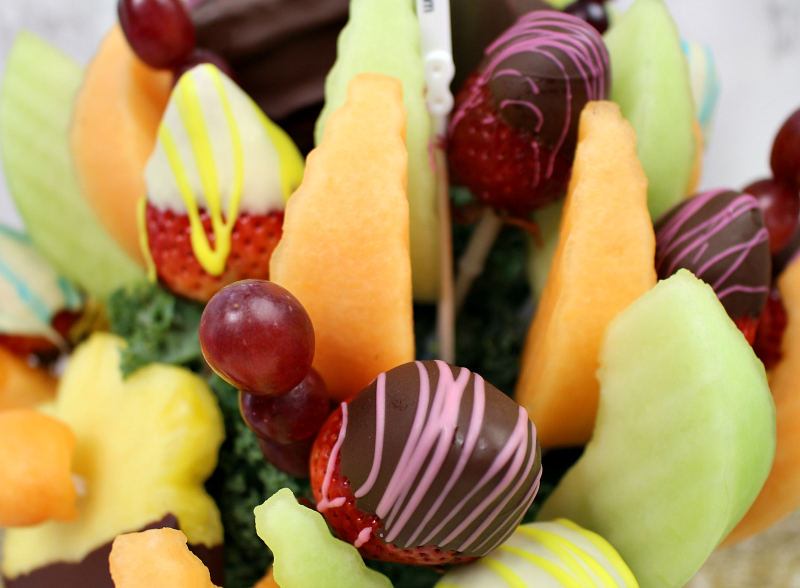 What's Easter without an adorable Spring outfit? Osh Kosh is one of my favorite lines of clothing to buy for Rylan. They fit so well and are made with high-quality materials. I am loving their graphic tees paired with a bright colored shirt.  And check out those sunglasses – He's totally too cool for school.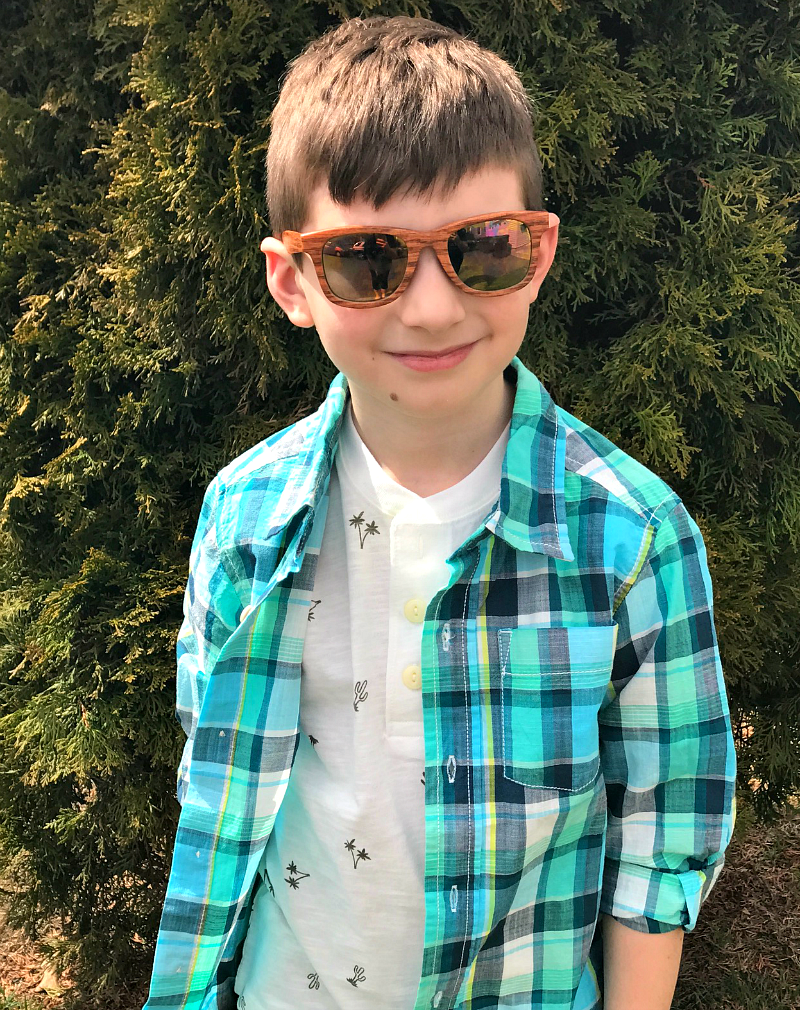 Next in the box, were 2 packages from Brackitz. An Inventor 44 Set & a Driver 43 set. This was a brand we were not familiar with, but Rylan was so intrigued and couldn't wait to start building. The pieces were super durable and if you don't want to follow the step-by-step instructions, you don't have to! You can let your imagination run wild and design any structure imaginable.
Last but not least were 3 items from Yum! Spa®. These items would be great for the tween in your life who loves bath products, body lotion and to sparkle & shine! I have a niece I plan on gifting these to, and she is going to be so ecstatic to use these in her bath time beauty routine. They are pink & they sparkle – what's better than that? I was almost tempted to keep them for myself because they smell SO GOOD. You can purchase their products here and save $.75 on any products.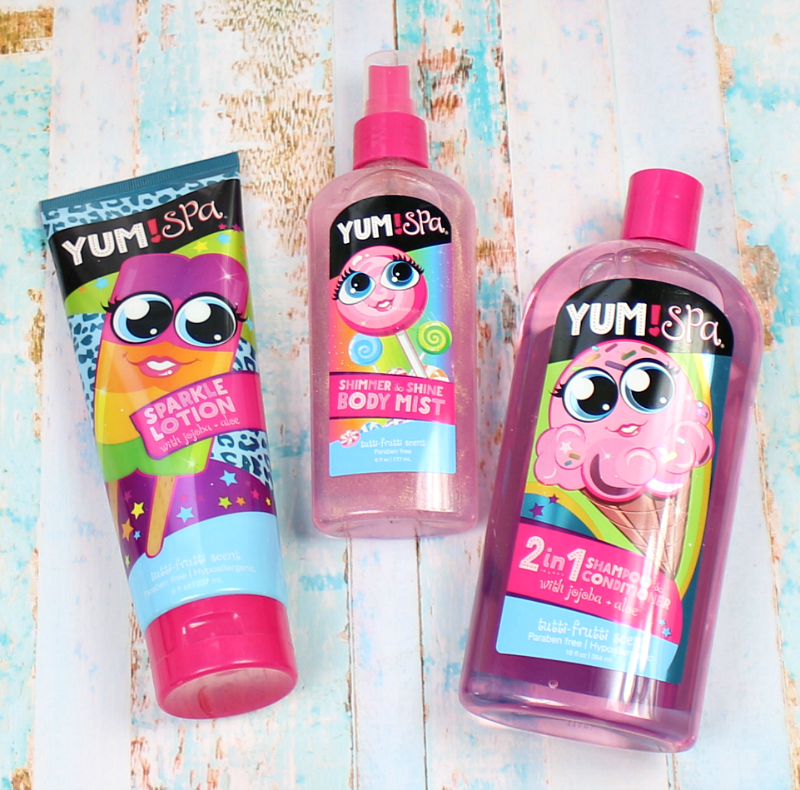 Rylan & I had a blast trying out all of these amazing Easter gifts! I'm especially excited for Rylan to wear his new Osh Kosh outfit for Spring picture day at school this month! Which of these would you be interested in putting in your kids Easter baskets?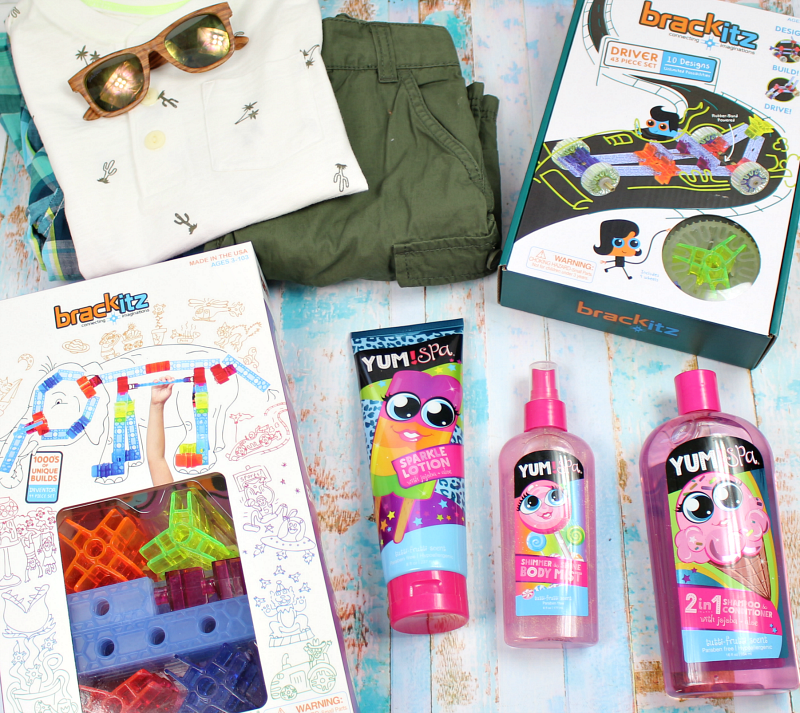 This post is sponsored by BabbleBoxx.com on behalf of Single Edition Media. All opinions are my own