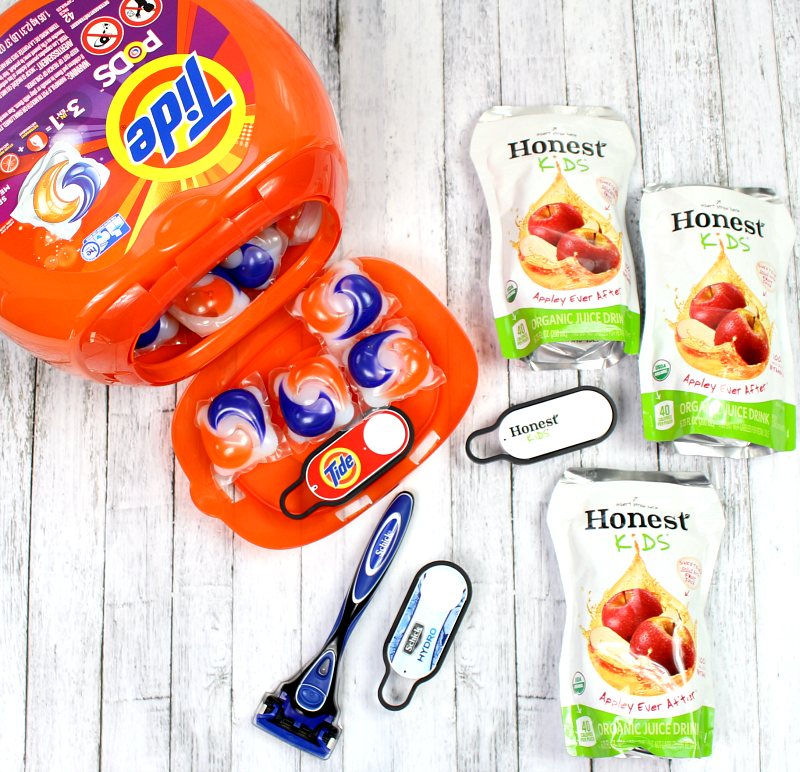 Working, managing a household & taking care of a 6-year-old can become time-consuming. There are always moments when I run out to the store with a full list in hand and always seem to forget one or two items. Which is why I cannot live without Amazon Prime. Placing an order and waiting 2 days (sometimes even less!) is a life changer.   And now to make my busy mom life even more convenient, they came out with an Amazon Dash Button.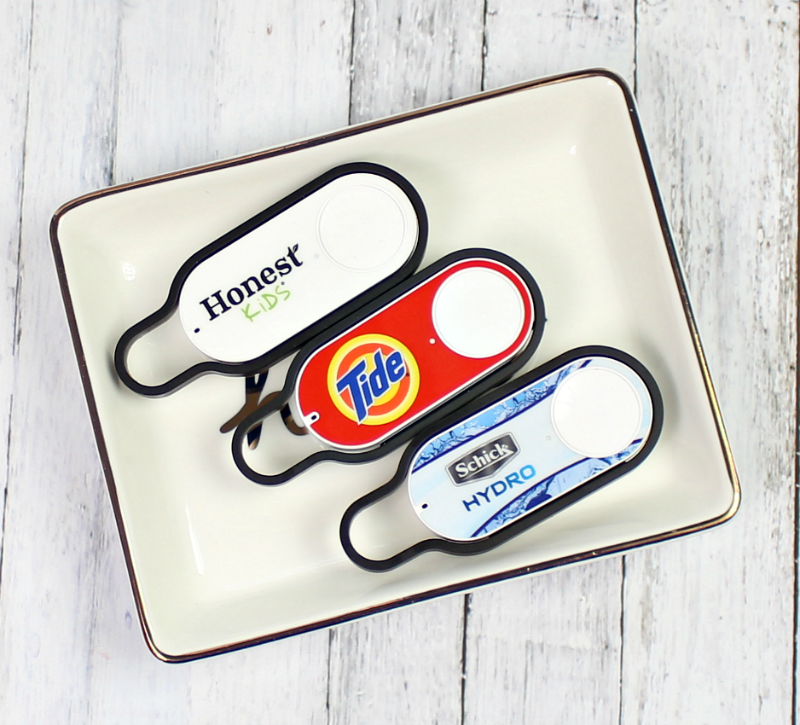 Available only for prime members, the Amazon Dash Button is a Wi-Fi connected device that reorders everyday essentials with the press of a button. You can pair a dash button with the product of your choice, by doing this during the set-up process. When you're running low on any household essentials, all you do is simply press the Amazon Dash Button to automatically reorder an item sold by Amazon with free Prime shipping. How simple is that? I love that it saves me time by skipping the search process for the exact product I'm looking for. The three I use constantly are Honest Kids, Tide & Schick Hydro.
Honest Kids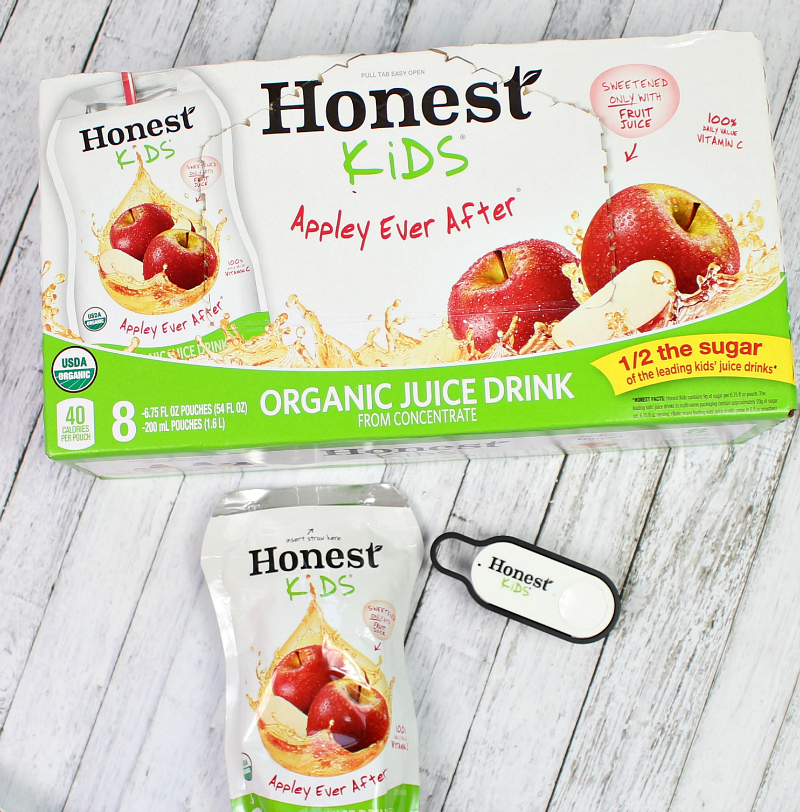 Rylan takes 2 juice boxes to school every day so I am constantly running low (Plus he drinks them at home) It's so easy for me to keep the Honest Kids Amazon Dash Button near the fridge and press the button when I'm down to only a few left. Amazon has also put some special safeguards in place, so Amazon Dash Button responds only to your first press until your order is shipped.
Tide Pods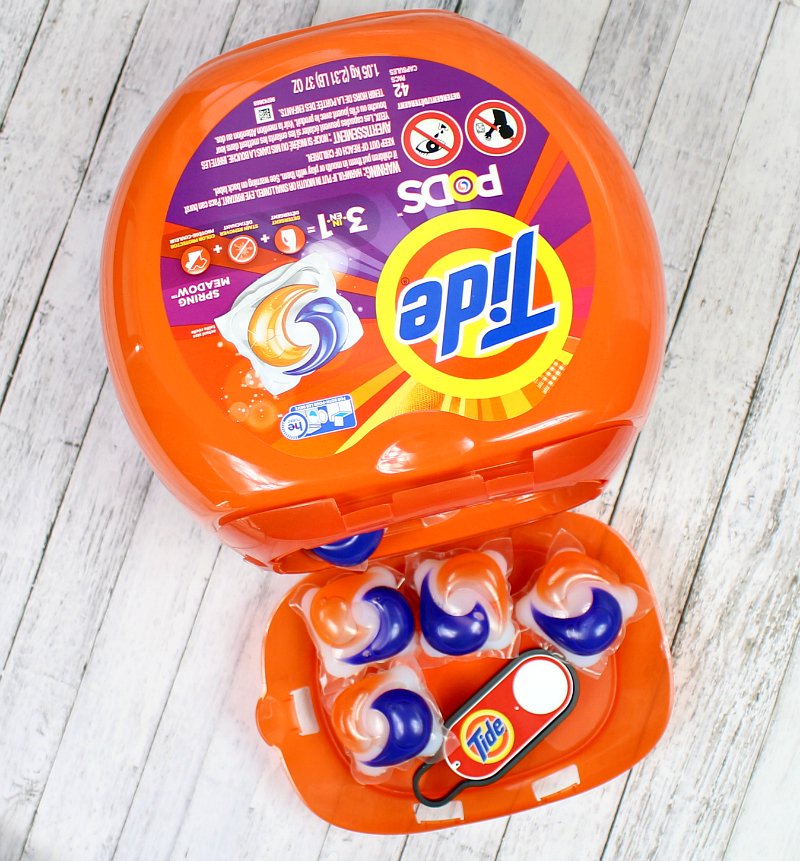 I'm pretty sure 90% of my life is consumed by doing laundry. Using Tide Pods is simple and mess-free. Since my Washer is in the basement, I keep the Tide Pods Amazon Dash Button right on top of the machine. Amazon Dash Button is set up and managed through the Amazon App on your Android or iOS smartphone, and works in any location with a Wi-Fi connection. I think it took me less than 10 minutes to set up all three.Once set-up is complete, a notification (if enabled) is sent to your smartphone every time an order is placed. Click here to make sure you have the latest version of the Amazon App.
Schick Hydro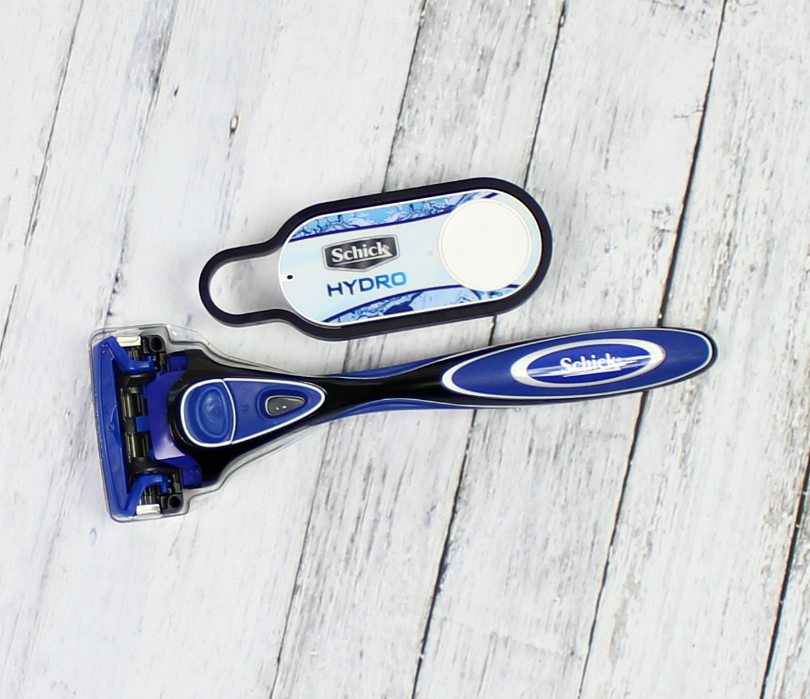 And last but not least, are the Schick Hydro razors. It's a product I always forget to buy when I'm out, so by keeping the Amazon Dash Button right on my bathroom counter is a lifesaver.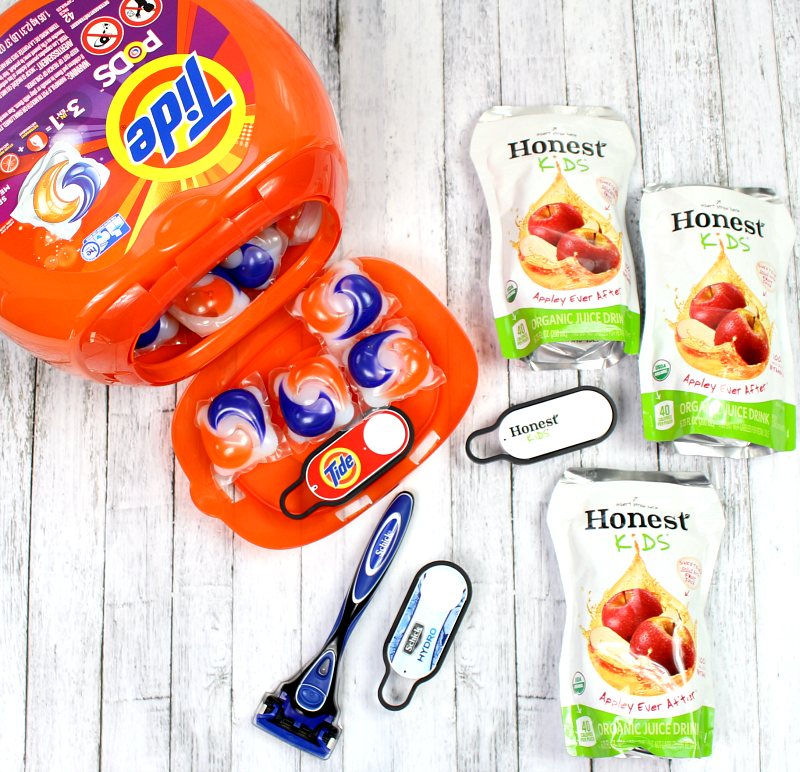 Amazon Dash Buttons are essentially free—once you purchase the Amazon Dash Button for $4.99, you will receive a credit in the same amount to put towards your first Amazon order.  You will receive an order notification (if enabled) for every order placed. You can use your Amazon App to check order status, make changes to orders or cancel orders.
They also have tons of leading brands to choose from – including Bounty, Tide, Charmin, Puff's, Glad, Clorox, Cascade, Gatorade, Maxwell House, smartwater, Izze, Larabar, Olay, Gillette, Goldfish Crackers, Colgate, Playtex, L'Oreal, Gerber, Wellness, Finish, Optimum Nutrition, Greenies, Hefty, Ziploc, Ice Breakers, Digestive Advantage, Mrs. Meyers and many more.
If you have a busy lifestyle, I highly recommend picking out your favorite Amazon Dash Buttons. If you have guests coming to town, you can make sure all your essentials are stocked up with a push of the button.
Do you use Amazon Dash Buttons? Which ones do you use the most? 
I was selected for this opportunity as a member of CLEVER and the content and opinions expressed here are all my own.