Sponsored post by Mirum Shopper
It's time to ditch those Holiday scents and say HELLO to Spring! Once Spring rolls around, I go through my shower and cabinets and get rid of anything I don't have use for anymore or that reminds me of the dark days of Winter. With so many products at my local VONS,  how does one choose? I decided to go with my tried & true products from Suave. Suave has quality products—like my personal favorites, the Ocean Breeze body wash, but on my last trip to VONS's I discovered Suave's Coconut Oil Infusion shampoo and conditioner. It repairs hair damage quickly, and I'm really pleased with how healthy-looking my hair is now!
Lucky for me, I can Take a New Look at Suave this April and find personal care products for my whole family using their great quiz.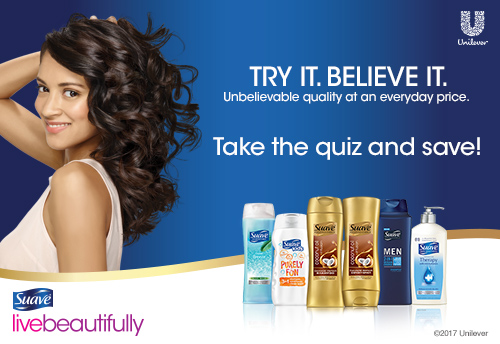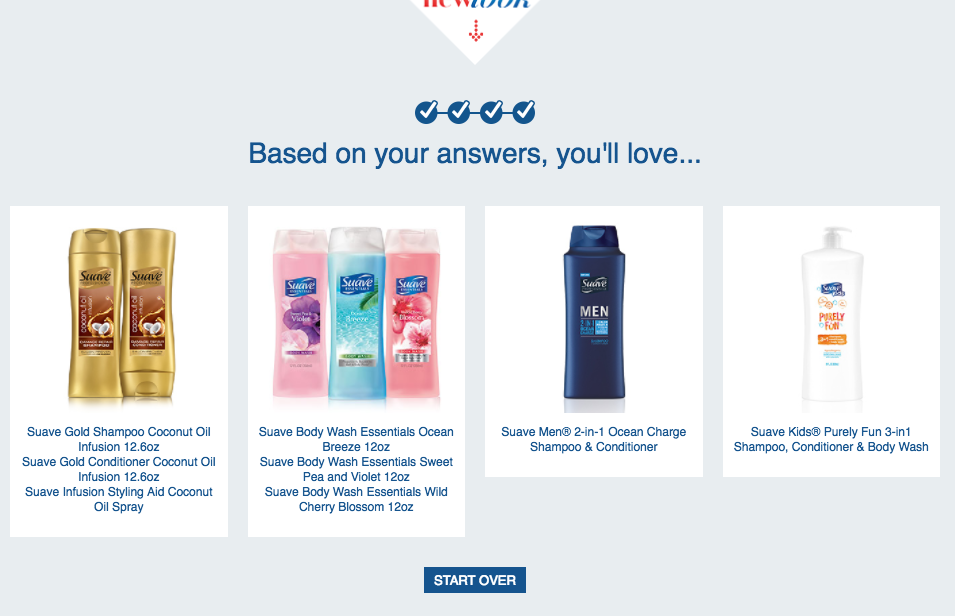 Rylan is going to love the Suave Kids Purely Fun 3-in-1 shampoo, conditioner and body wash. It has a mild, clean scent with no parabens, dyes and most importantly – no tears!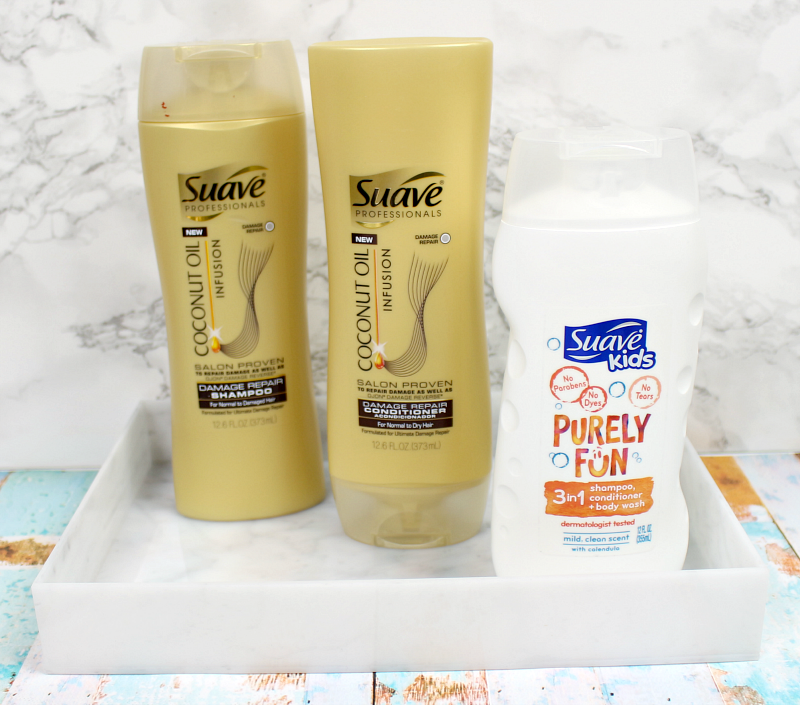 Right now you'll save $2 when you buy 4 participating Suave products! Find products for the whole family this spring and take the quiz HERE. Let me know which products you'll be purchasing for your family with by tagging me on Twitter using #SuaveAprilShowers.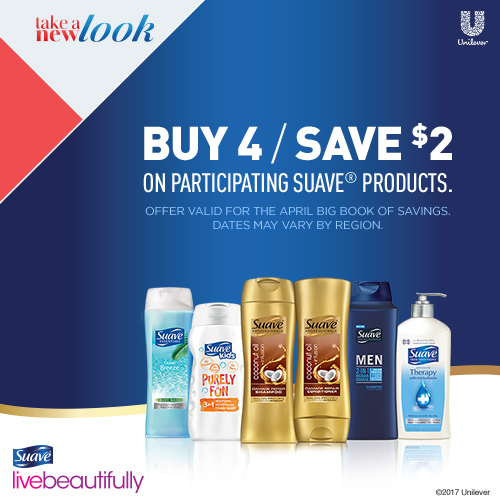 Happy Spring!
*Sponsored by Mirum Shopper. All opinions are my own*