*This post has been sponsored by Simply Earth. All opinions are my own*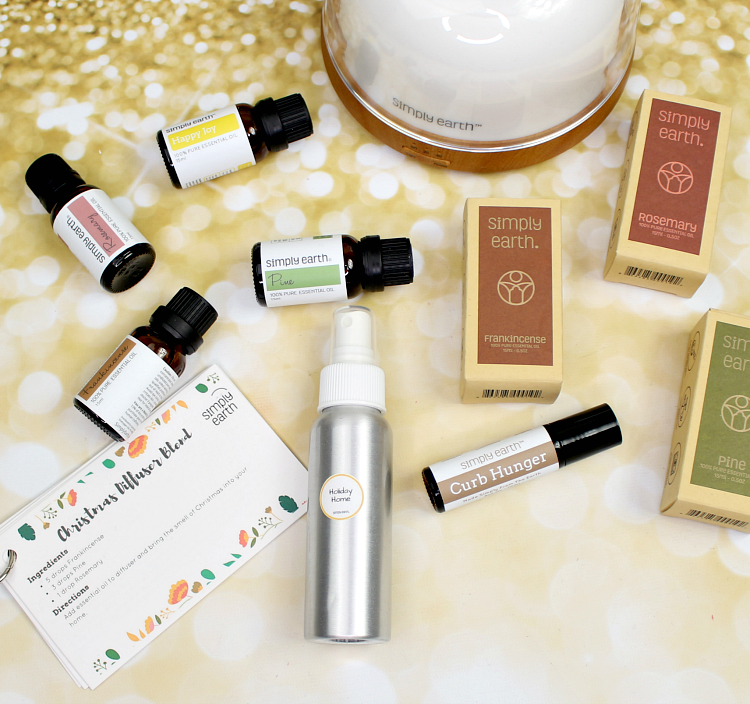 I have been wanting to dive into the world of essential oils, but didn't know where to start! There were so many options and just seemed super difficult. Not to mention, the pretty expensive price tag. So when I had the opportunity to try out the Simply Earth Essential Oil Recipe Box, I knew it would be a perfect fit.
Simply Earth was founded by two brothers and their wives with a passion to help make it easy and affordable to make your home natural. They wanted to do that personally, but so often price and business get in the way. Second, they were on a mission to do business the right way. That means serving their customers and giving back. Simply Earth proudly gives 13% of their profits to organizations that are fighting to end human trafficking. 
Simply Earth has one of the easiest essential oil boxes to work with. For only $30 a month, you receive a different theme complete with 5 oils and 6-7 essential oil recipes plus all the key ingredients you need to make them. No guesswork – all easy peasy!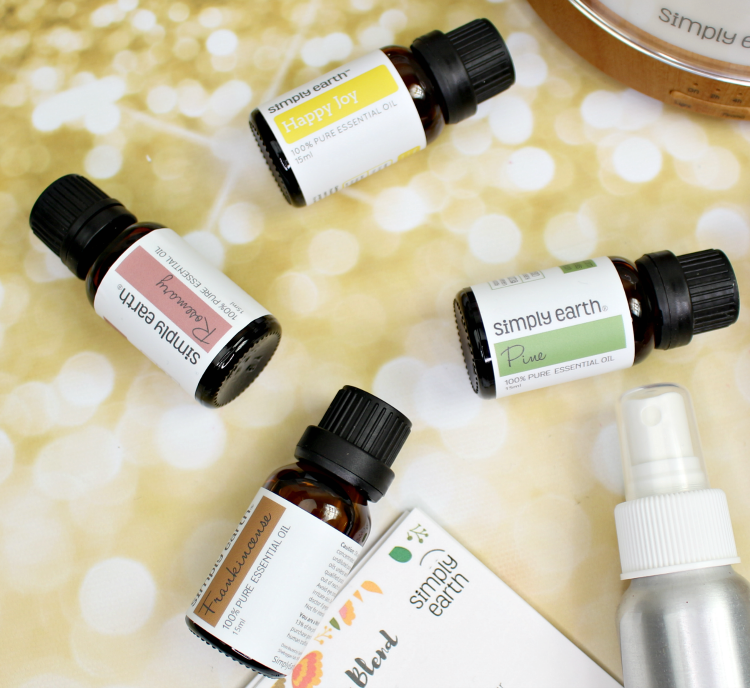 The box I received was Holiday themed and had so many cool Christmas recipes in it. Here is everything that was in my box:
Pine Essential Oil
Rosemary Essential Oil
Frankencense Oil
Happy Joy Oil
6 Recipes with a handy carrying ring
Spray Bottle for creating an at home spray blend
Sticker labels
Curb Hunger Roll On
Small Mason Jar
2 empty bottles to create your own mix
Not bad for $39 right? The recipe cards were easy to follow and I loved being my own mixologist.  I have been mixing up the Christmas blend and it is by far my favorite! It smells like Christmas in my house all day, every day!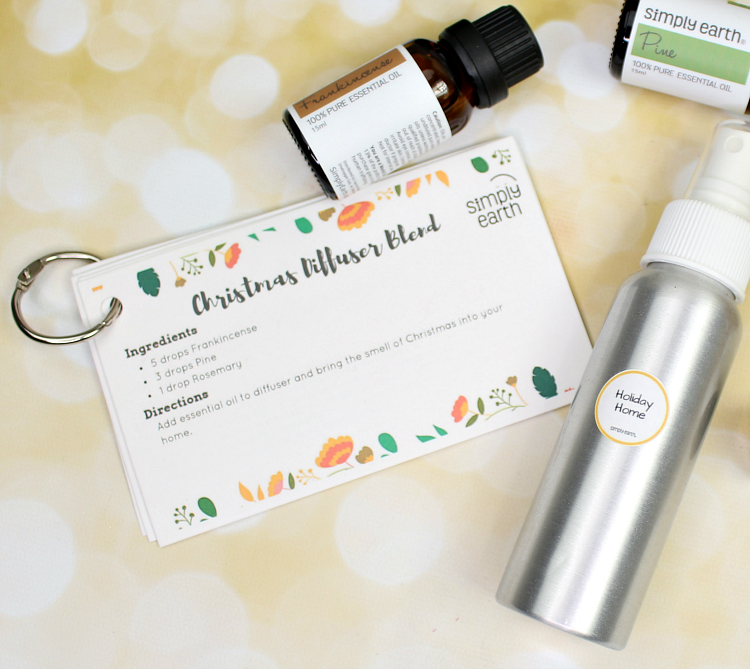 You also have the option to create a home spray which is super cool. I didn't know they had this option, but it was a huge bonus when I saw it.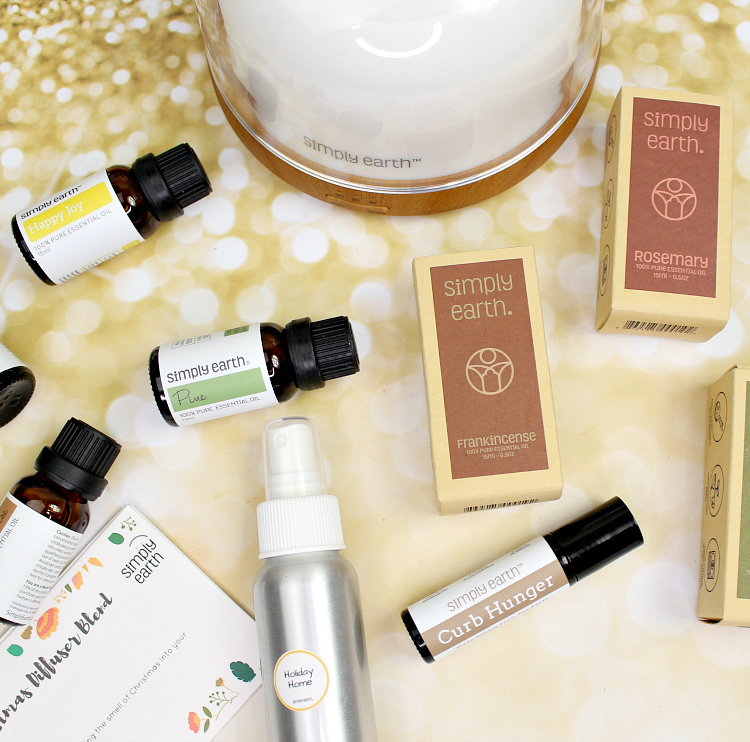 Another added bonus was the Curb Hunger roll on.  You can roll this on your stomach to curb cravings and even ease nausea. Pretty awesome. I haven't tried this out yet, but I'm excited to!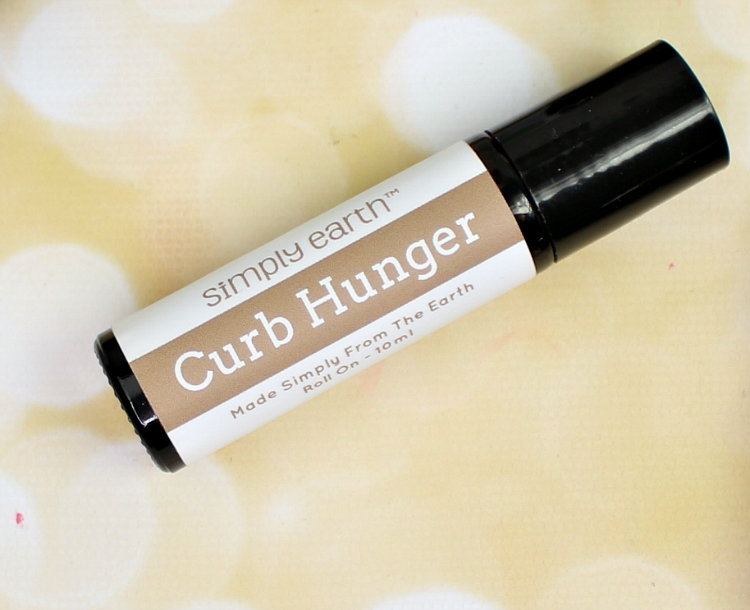 If you sign up for an EO Recipe Box, enter code LOVEFORFREEDIF to get a free diffuser like the one shown below just by subscribing.  Simply Earth wants to make sure you have everything you need to start using their essential oils.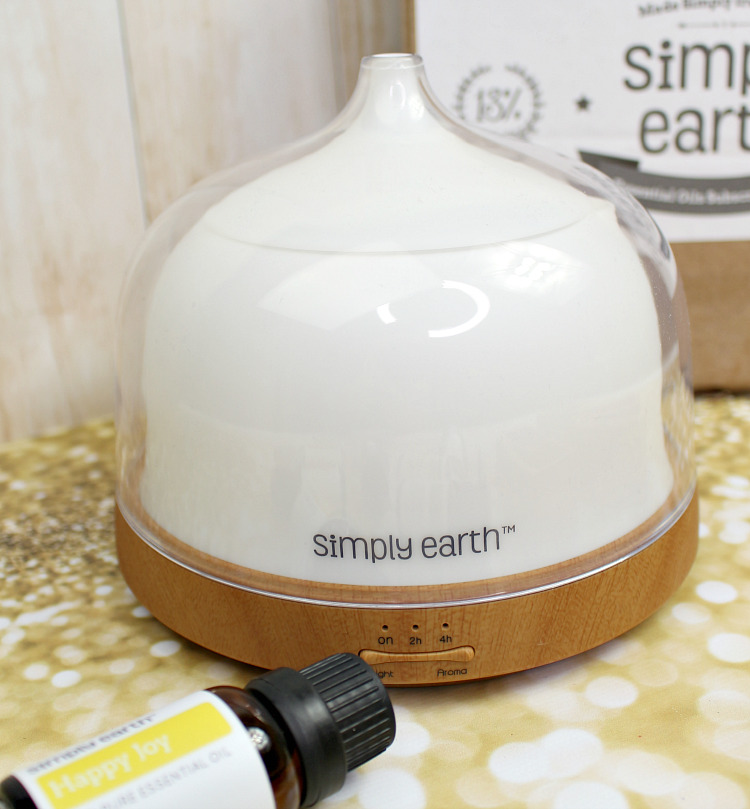 What do you think about Simply Earth? Is this something you would try out?
Follow Simply Earth on Social : 
*This post has been sponsored by Simply Earth. All opinions are my own*