*This post is in collaboration with Erin Condren. Product was provided to help facilitate my review*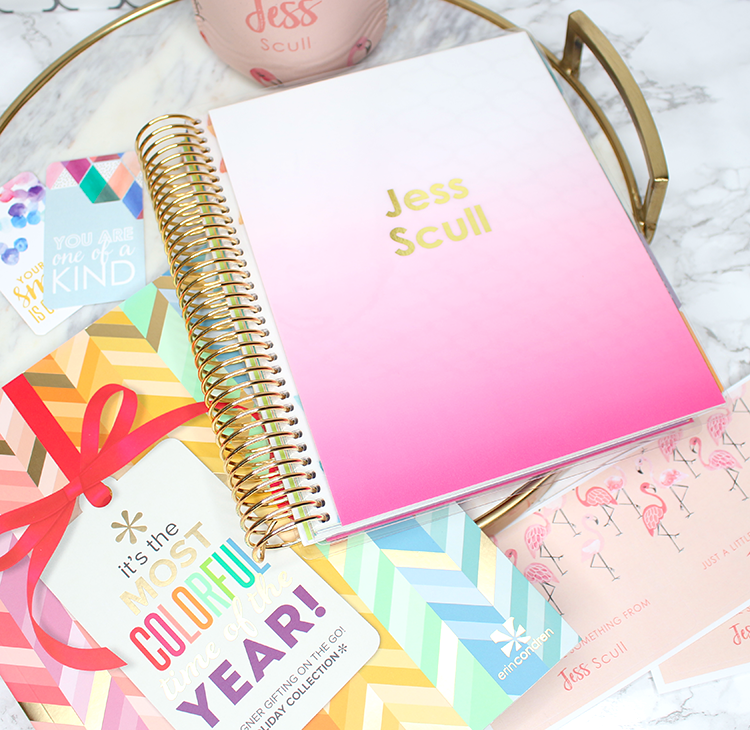 Can you believe the Holiday's are right around the corner? Finding the perfect gift can be a challenge, but I have teamed up with Erin Condren to bring you some top notch gift ideas for the stylish and organized person in your life. With more than just life planners, Erin Condren truly has something for everyone on your list PLUS stylish gifting essentials that will make the perfect gift extra special.
Celebrate the most colorful time of the year & kick your gift giving into high gear! All you need for your holiday look comes straight from this one unique little book.
The Holiday gift wrap book is genius. From reversible wrapping paper to seasonal stickers and gift tags, you can keep your gifts looking fun, festive & colorful!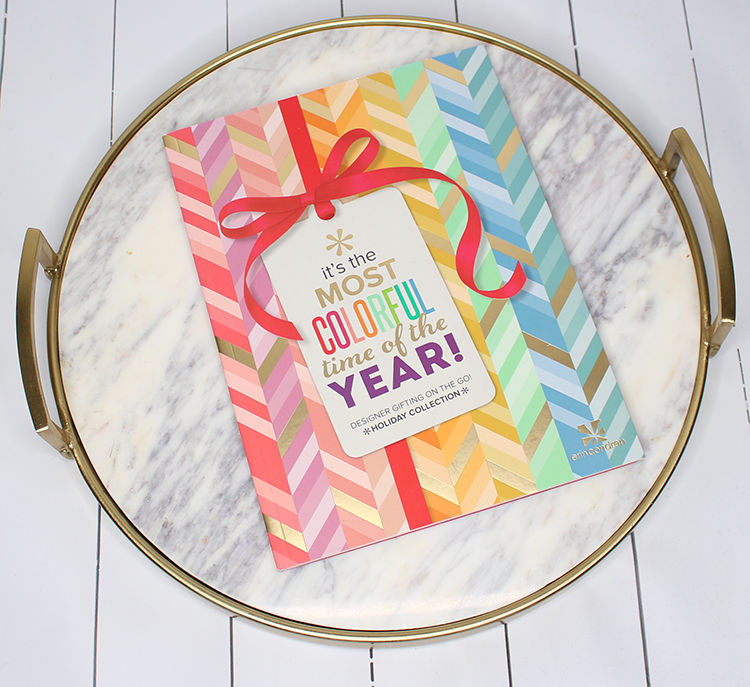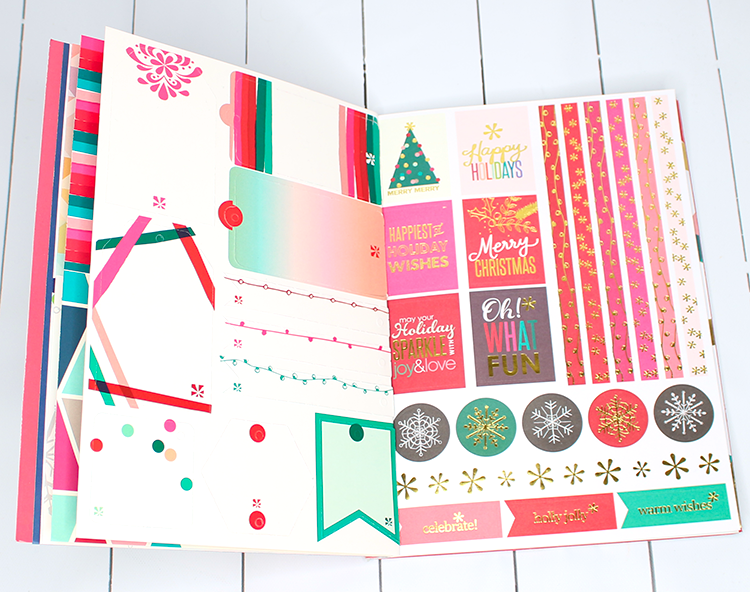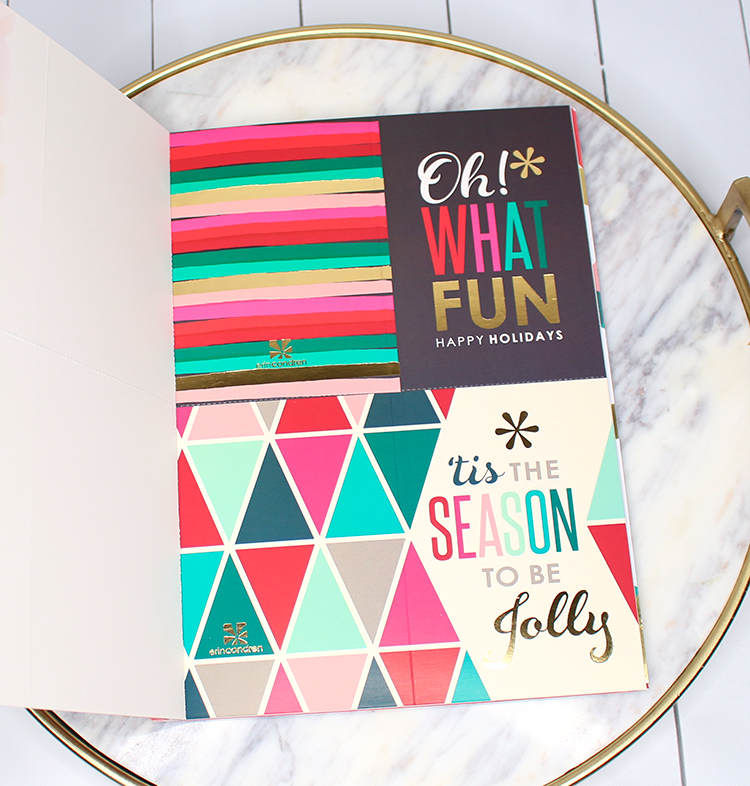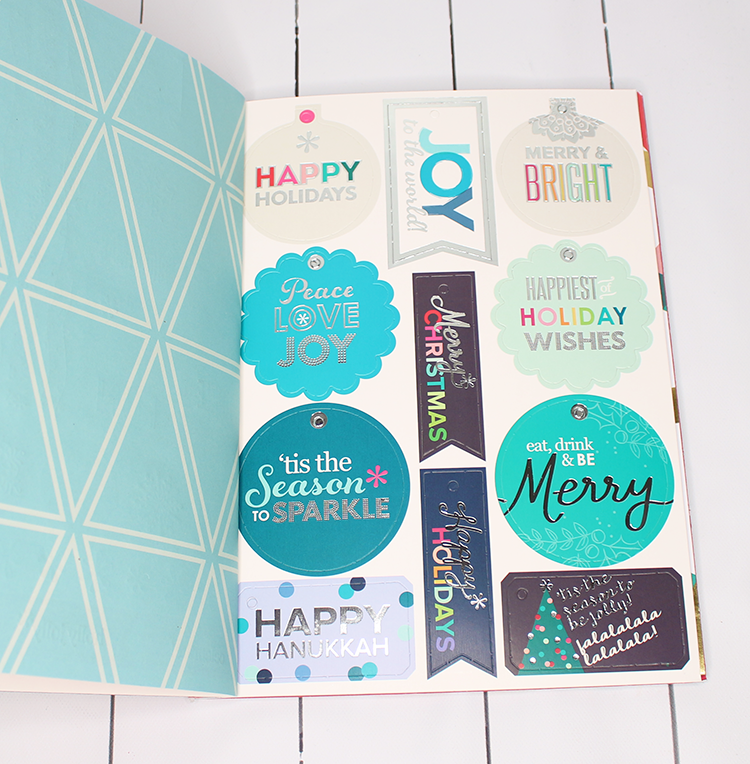 Whether you opt to personalize one as the ideal hostess gift, or select an always-appropriate "cheers!" option, make the storing of the wine as festive as the pouring!
How adorable is this?! There are several options to choose from on the site including Holiday themed, florals, palms & more. It's the perfect Hostess gift that can also be customized.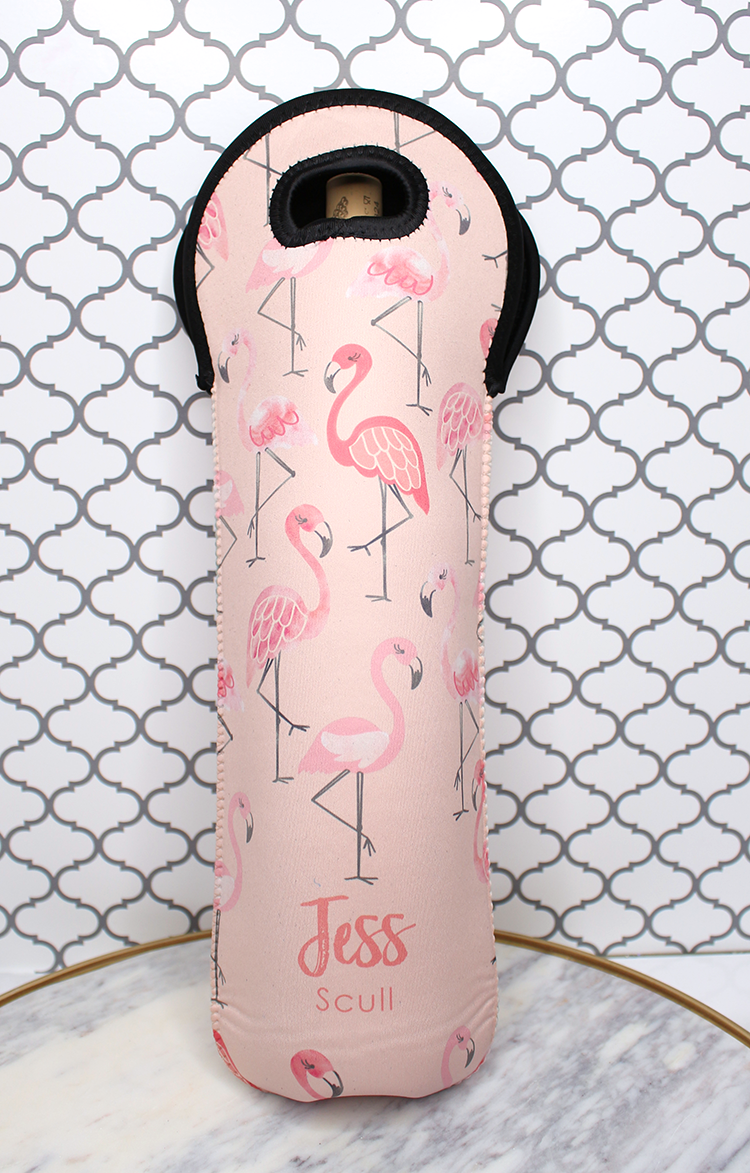 It's the schedule for your life. Introducing the 2017 Erin Condren LifePlanner™ Stylized Organizer that's completely customizable!
There is nothing better than receiving an Erin Condren LifePlanner as a gift. Completely customizable from the coil color to the cover design to the personalization. This would be the PERFECT gift for a special teacher or just someone who loves to stay organized.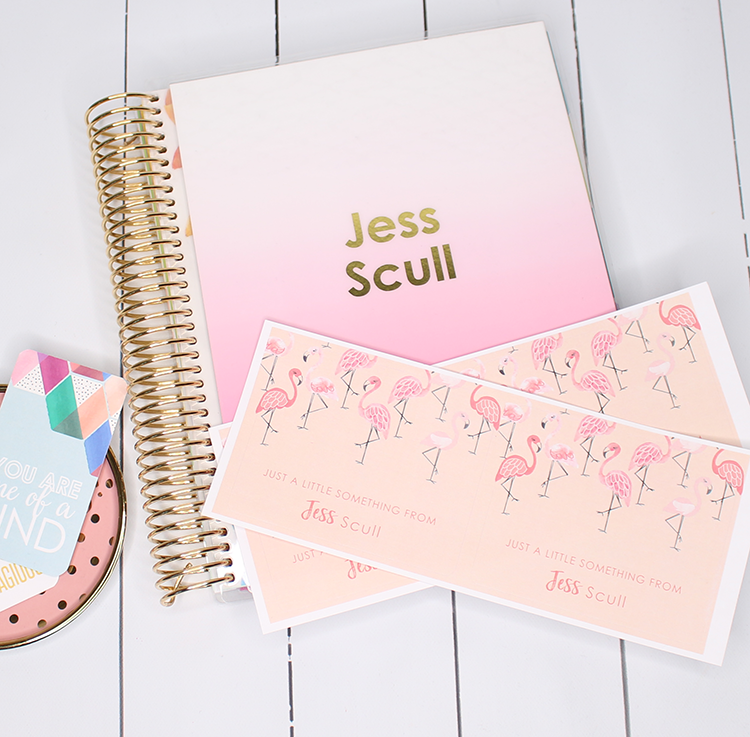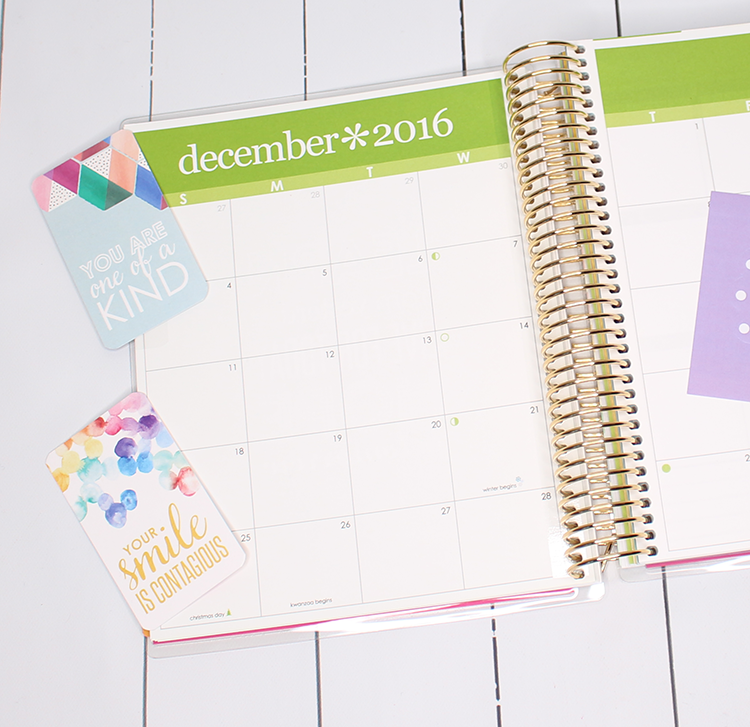 These next few gifts are some of my all time favorite and perfect for the decorator in your life.
From desktop to decor, we are proud to announce art prints by Erin Condren! We have collaborated with the world's leader in fine arts to bring you the highest quality of fine art prints. The colorful and inspiring designs you know and love can now make their way onto your walls!
Erin Condren Art Prints – Starting at $18
The art prints are brand new this year and contain a wide variety of prints, designs, patterns, and quotes. You can customize the frame size and color and even order standalone prints. They even have exclusive metallic foil prints in Gold, Rose Gold or Platinum. I was lucky to have 3 sent my way and I LOVE them!
11×11 Life She Loved Gold Metallic Art Print / White Frame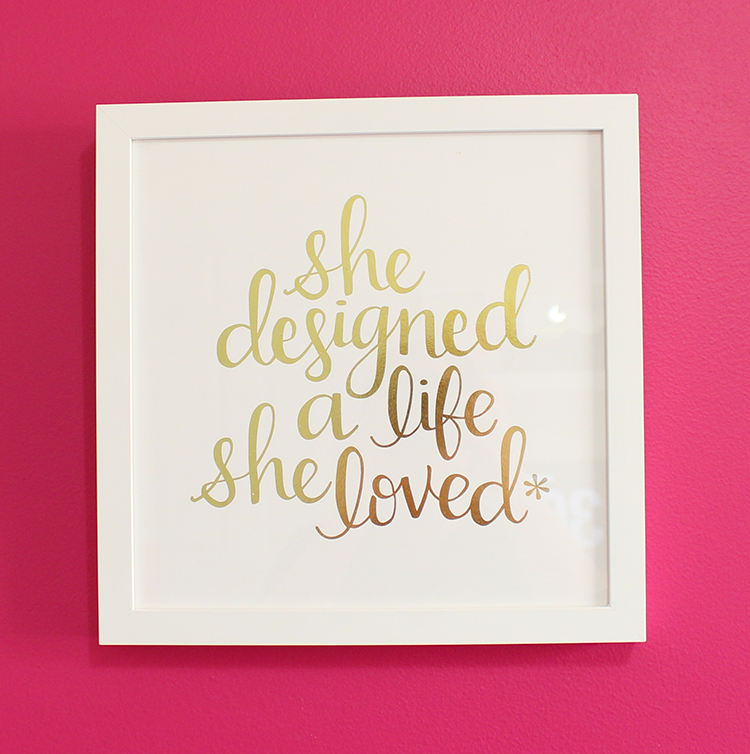 11×14 In Bloom Coral Art Print / White Frame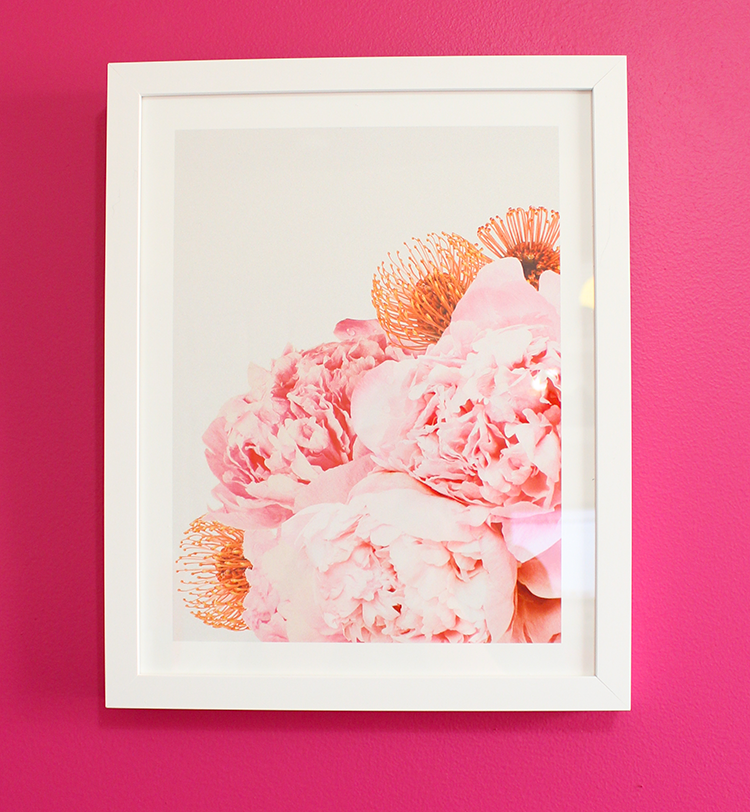 11×14 Pineapple Gold Metallic Art Print / White Frame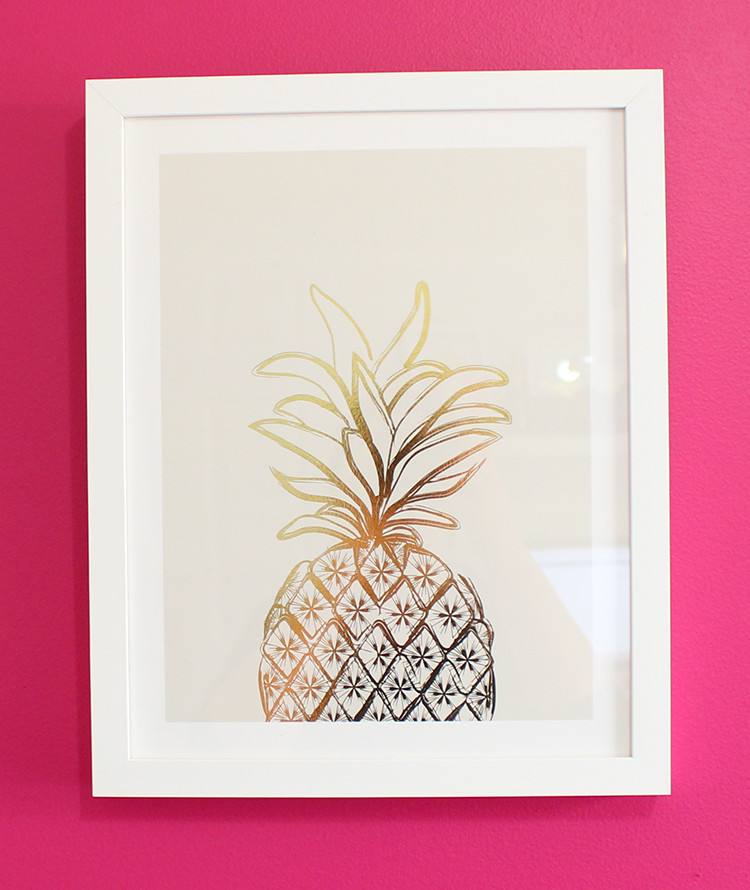 How gorgeous do those look against the hot pink wall in my beauty room? I'm obsessed.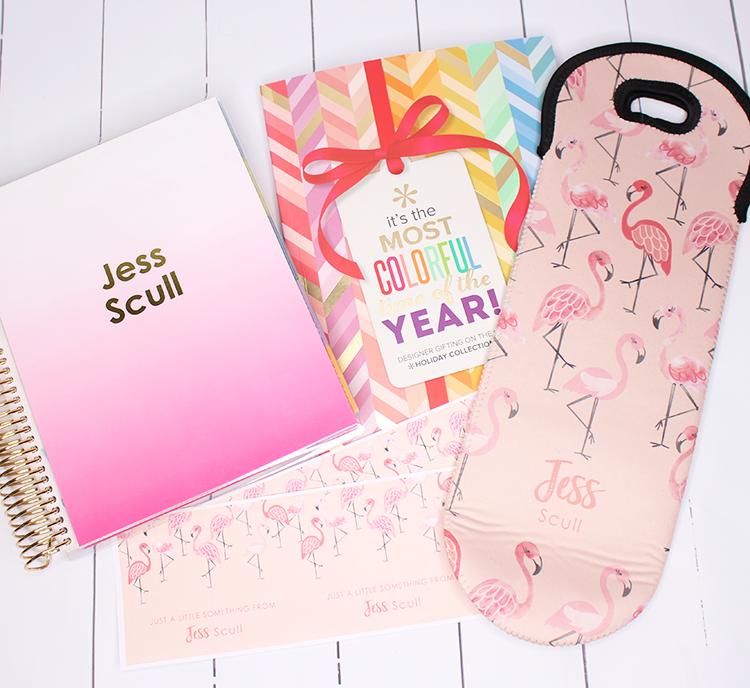 No matter what you choose this year for the hostess with the mostess, decor queen or organizer, the gifts from Erin Condren are sure to bring a smile to their face!
See anything you love? When you sign up for an account on erincondren.com using my link, you will receive a $10 coupon that you can use towards your first purchase. But hurry – the coupon will expire 30 days from receipt.
*This post is in collaboration with Erin Condren. Product was provided to help facilitate my review*