This post is sponsored by Everywhere Agency on behalf of OshKosh B'gosh; however, all thoughts and opinions expressed are my own.
The Holiday's have always been my favorite time of the year. Getting together with family during Thanksgiving & Christmas is the best time to make memories. Now that I have a 6-year-old, they have become even more magical. I love seeing the smile on his face when he wakes up Christmas morning and just the overall joy he has in life. Not a care in the world. Rylan has always enjoyed getting his photo taken, so during the Holiday's I definitely make the most of it (You know it's not going to last very long haha!)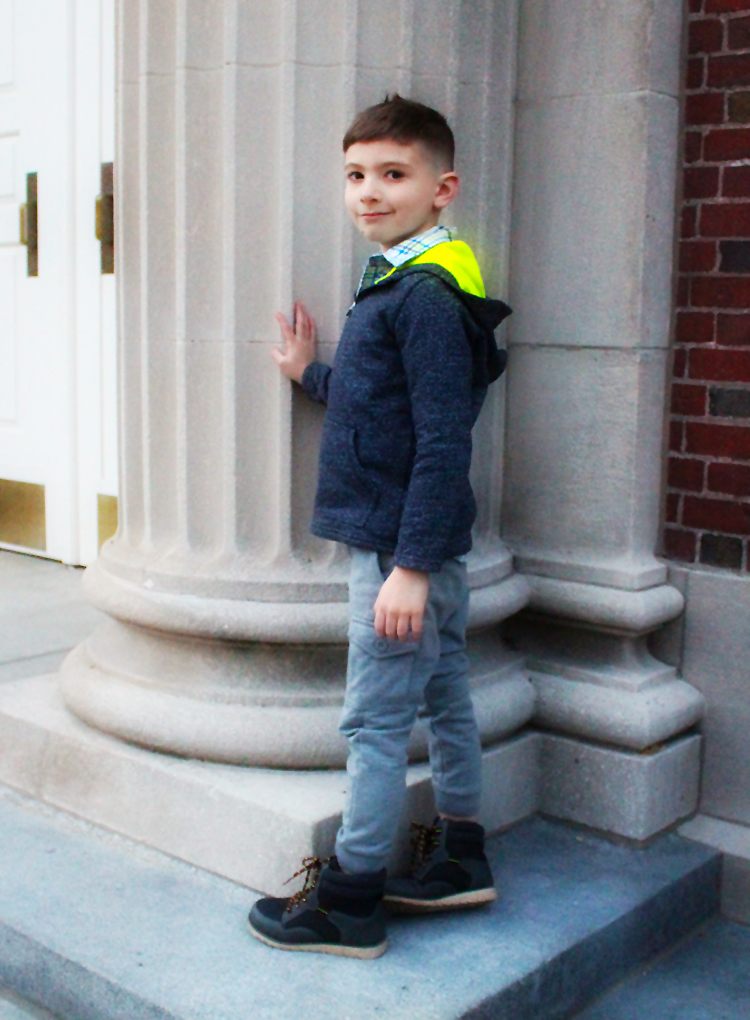 He has always been Mr. Cool and that's exactly how his style is. The clothing selections from OshKosh B'Gosh fit his personality perfectly. Finding stylish "grown up" boy clothing is hard (And I'm sure all my moms of boys out there agree!) but OshKosh B'Gosh has so many great options to choose from. I ordered Rylan one of their Cool & Casual outfits and I couldn't be happier with the fit and quality. With their outfitting selection, you can buy all of the pieces, mix and match or just add what you love to your cart.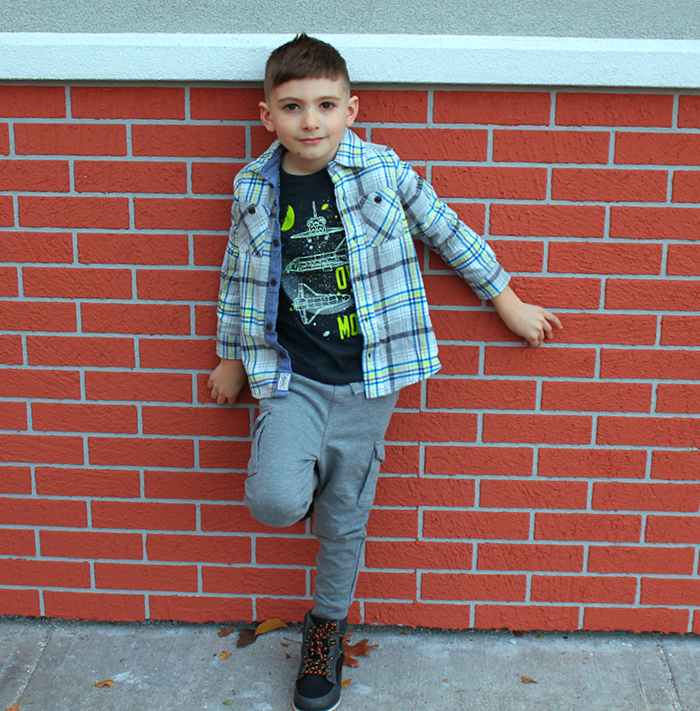 For this bundle, I ordered all of the clothing items they had pictured and I switched out the shoe option to a pair of throwback boots that he could wear in the Fall & Winter. I ordered them in a 1Y and they fit his foot perfectly!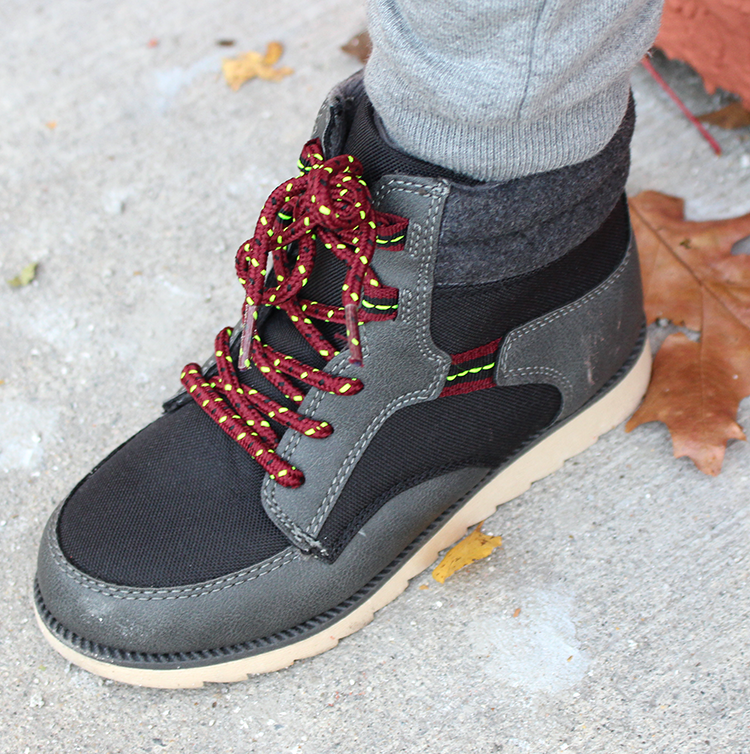 We live in Connecticut where the weather has a mind of it's own. One day it could be 75 degrees and sunny and then the very next day there is 3 inches of snow on the ground. I wanted to make sure no matter what the weather called for during the Holiday's, he would be prepared which is why I opted to purchase lots of pieces that could be easily layered.
On a beautiful Fall crisp day, the Glow-In-The-Dark Space Tee was the perfect option. He loved the fact that it had the ability to glow and it was space-themed. It paired really well with the cargo joggers.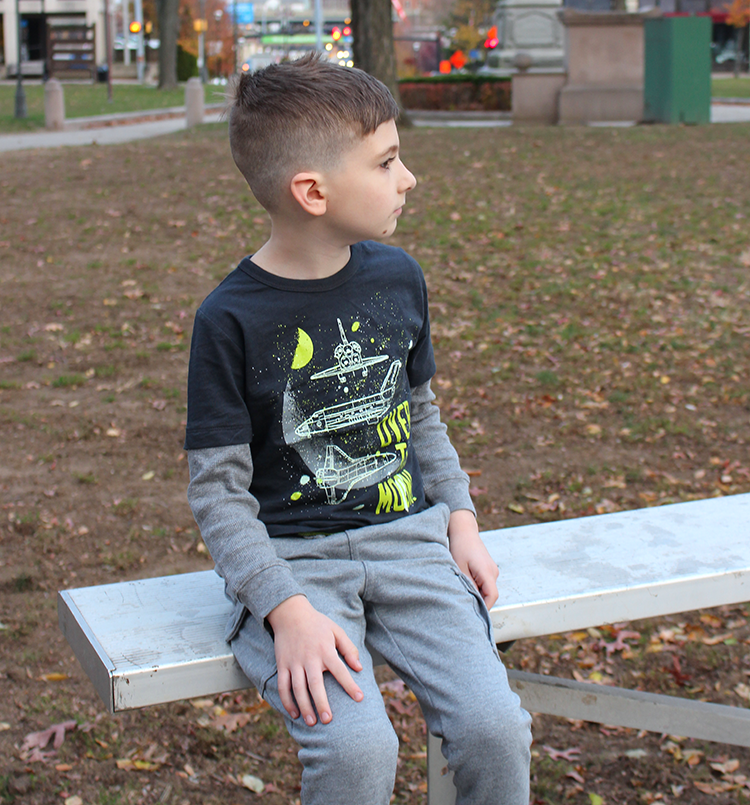 For a little extra style, the 2-Pocket-Plaid button down added a little extra flair. The colors on both shirts matched exactly and it was still comfortable enough for him to run around in and play.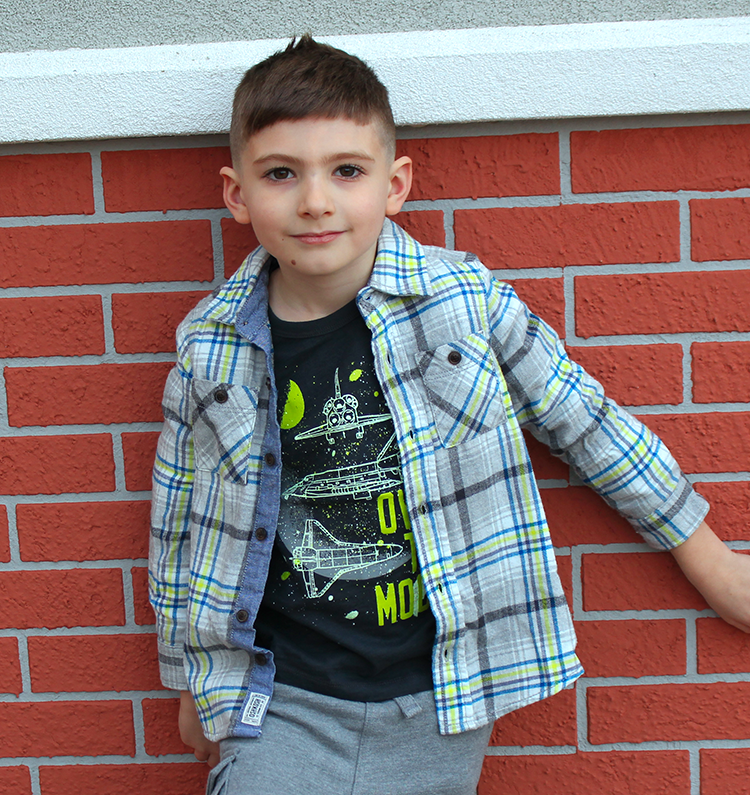 My favorite piece of all was the Fleece Active Pullover hoodie. Like I said, the weather here can be crazy so sometimes a heavy jacket isn't necessary at times. I loved the neon yellow mesh hoodie and the cool Kanga pocket for him to keep his hands warm outside.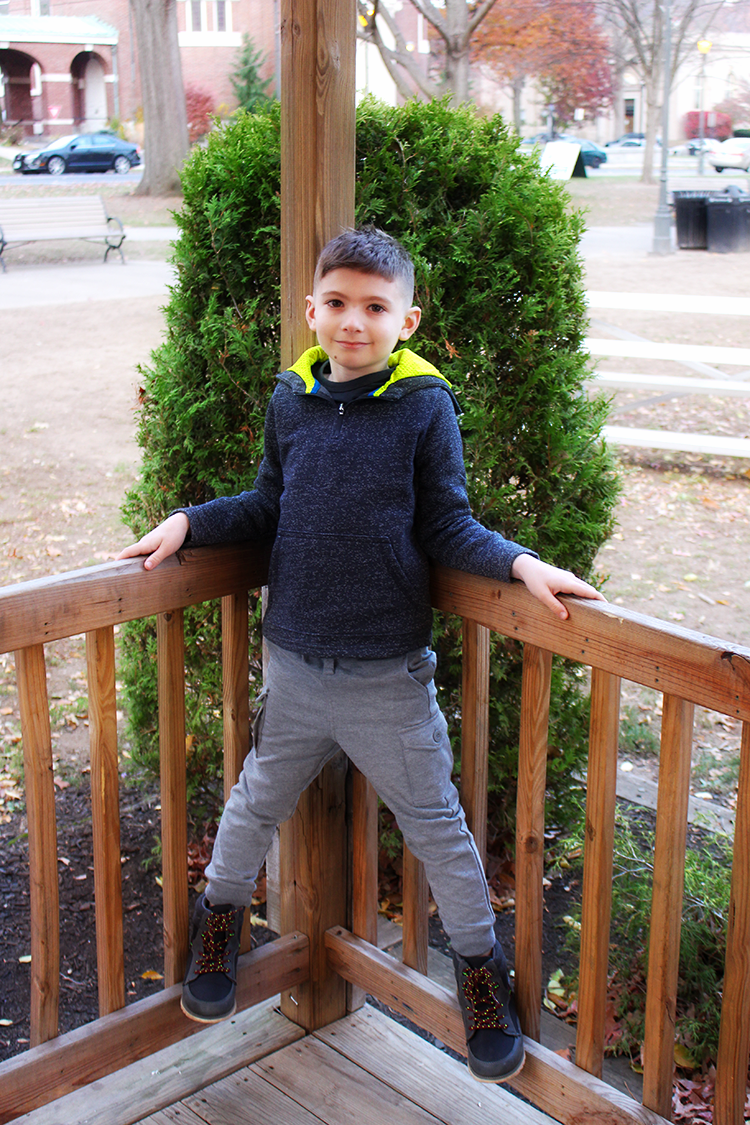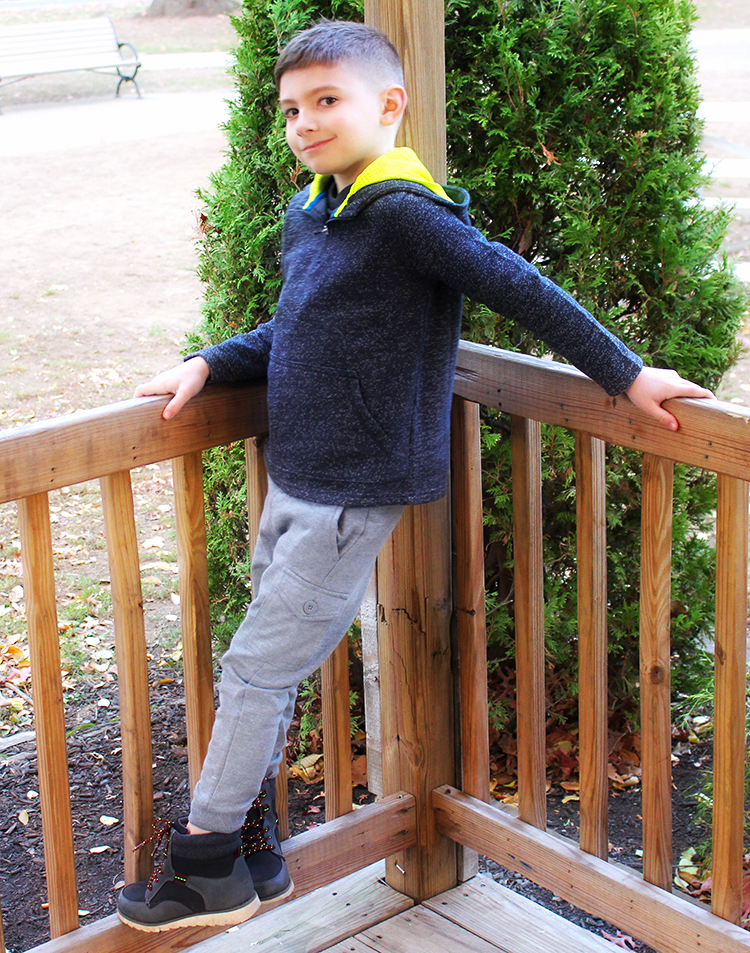 Every single piece from this outfit collection was perfect. In the photos below, he has on all 3 shirts and was still so comfortable and not too warm.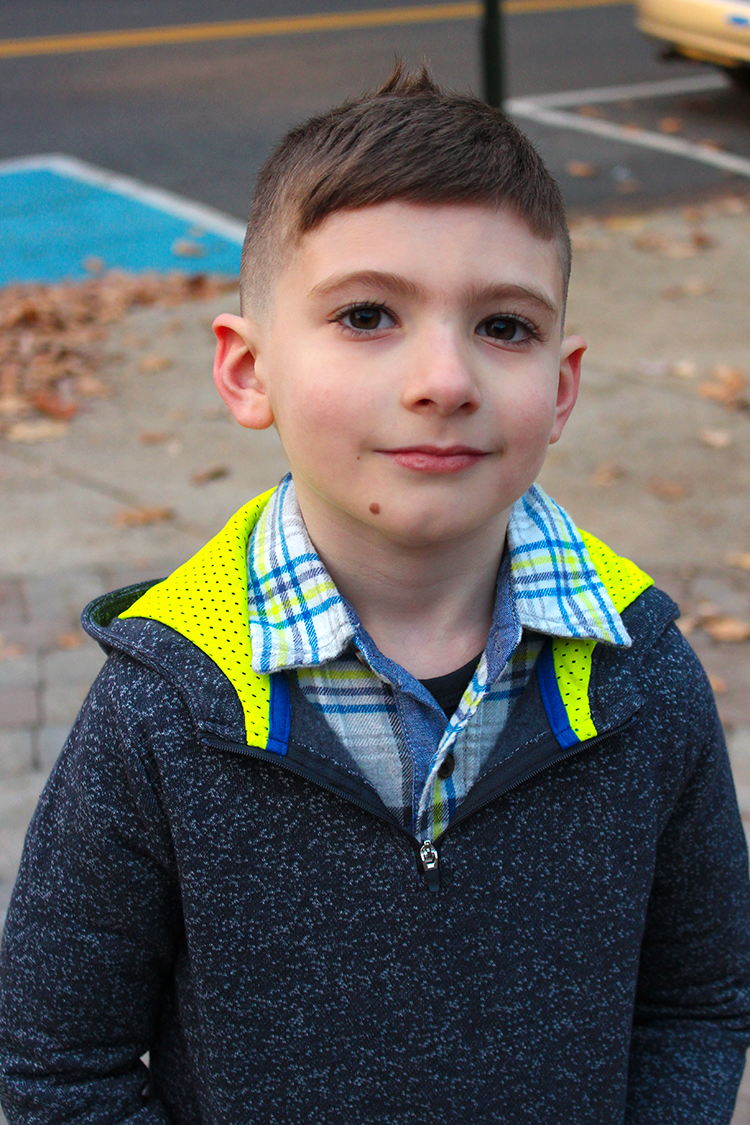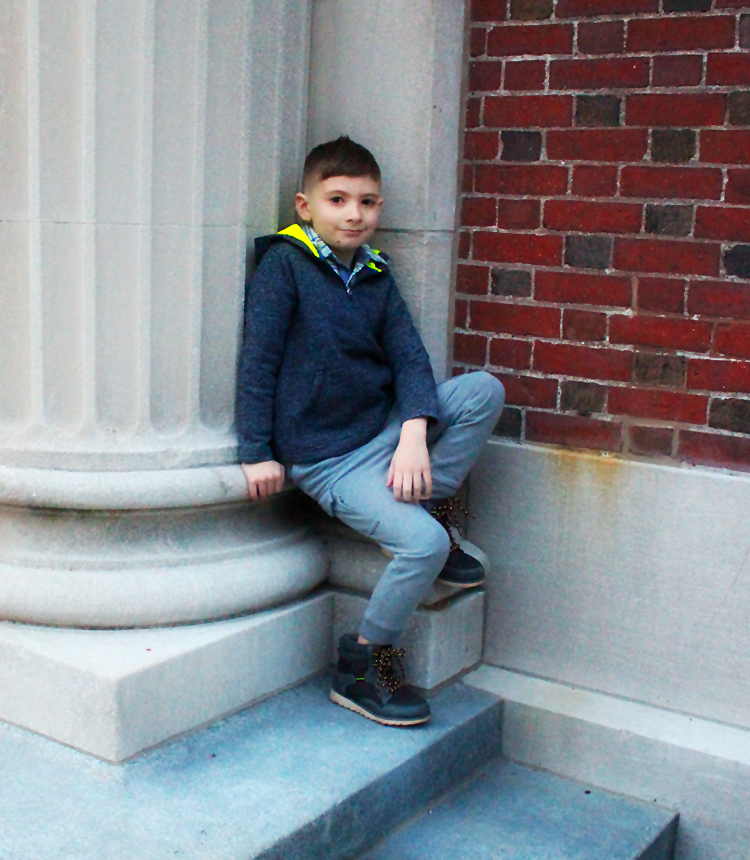 If you are looking for stylish Holiday fashion for your kids, right now you can get 25% off orders $30 with coupon code OKBG3223. You can also print the following coupon below and shop in store. Find a location near you here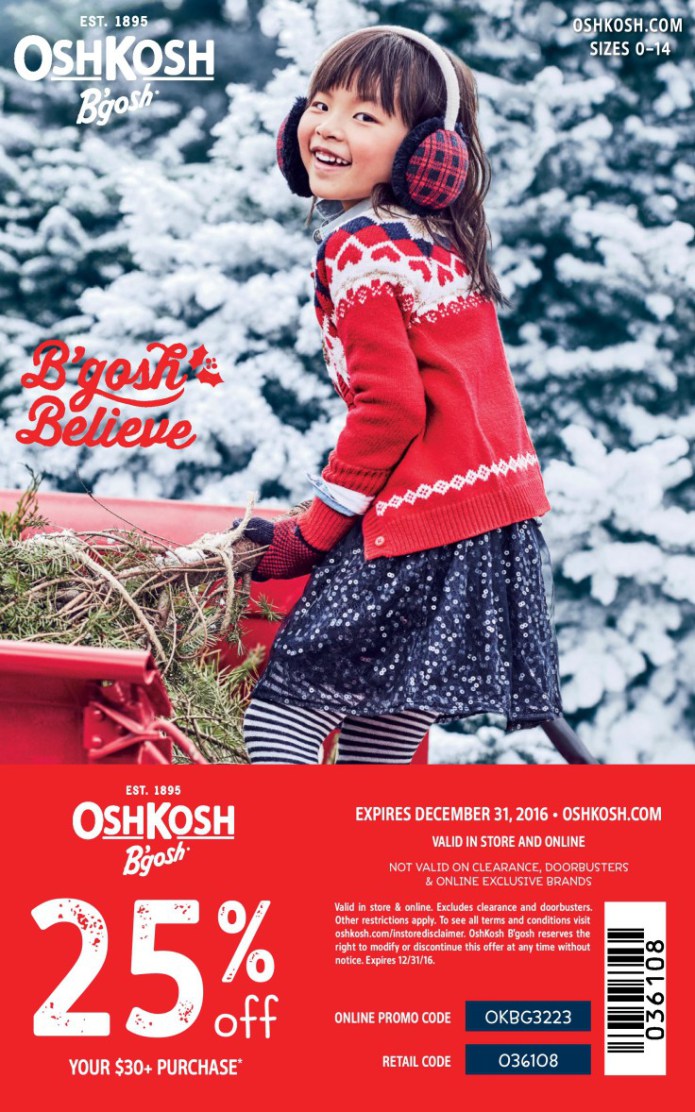 Want a chance to win a $50 OshKosh B'Gosh Gift Card? All you have to do is comment down below with what your Holiday plans are. Make sure to leave your email address so I can contact you if you win! Open to US residents 18+ only. Ends on November 30, 2016. Good Luck!
This post is sponsored by Everywhere Agency on behalf of OshKosh B'gosh; however, all thoughts and opinions expressed are my own.