*Sponsored by Silk Therapeutics. All opinions are my own*
Winter is coming. And that means dry skin, dry cuticles and a need for more hydration on the body. I was recently approached by Silk Therapeutics to test out their brand new Body Enrich Firming Moisturizer. It was definitely a product that intrigued me mainly because of it's claims and ingredients.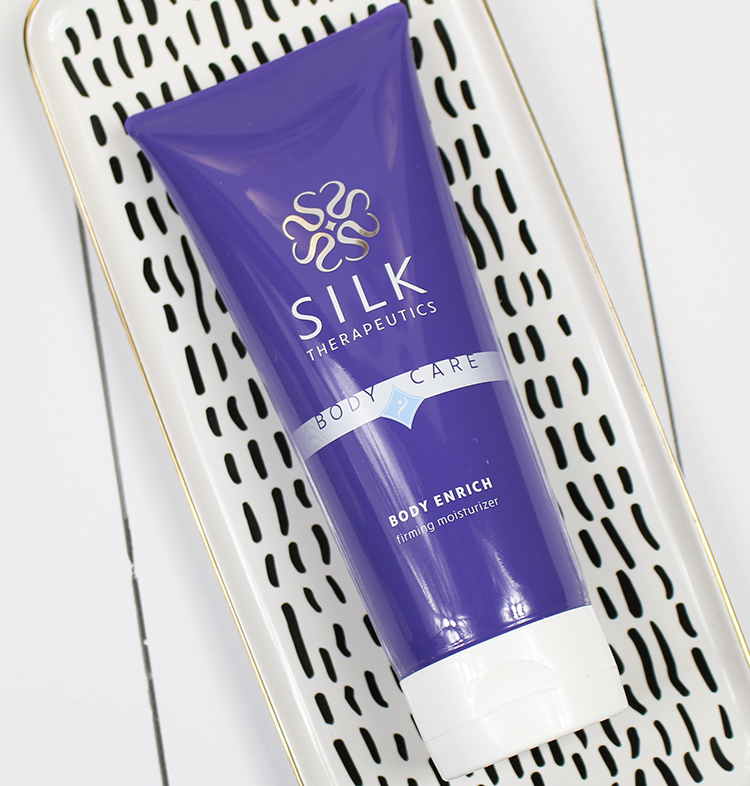 Their patented anti-aging silk protein combined with minimal additional ingredients, naturally moisturizes and conditions your skin.  The pure liquid silk actively firms and smoothes the appearance of skin, wrinkles and soothes redness.
Body Enrich is unscented and contains EIGHT pure essential ingredients and absolutely nothing else.
*Water
*Coconut Oil
*Shea Butter
*Jojoba Oil
*Sodium Hyaluronate
*Silk
*Sodium Anisate
*Aspen Bark Extract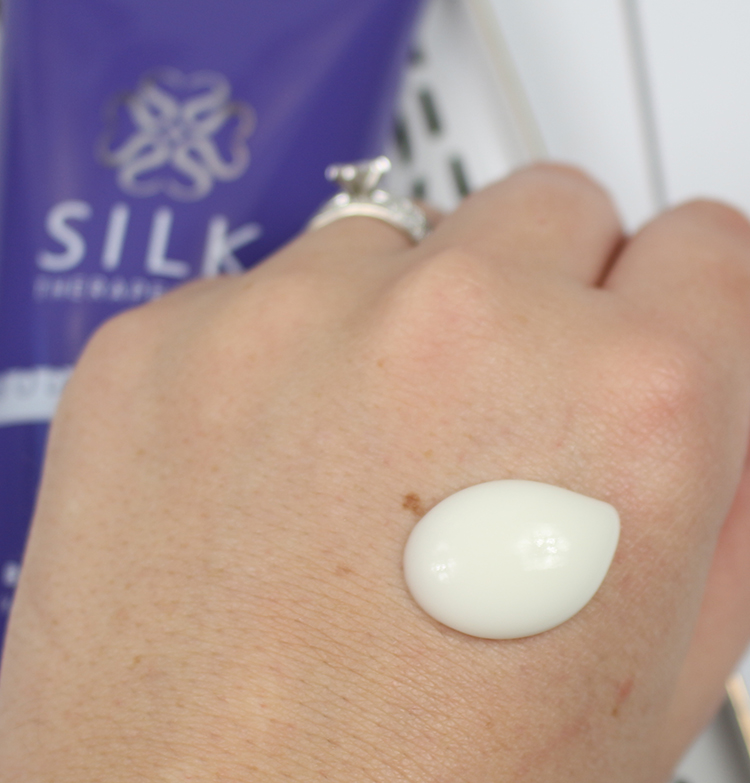 The moisturizer is a tad bit on the thick side so a little goes a long way.  I have been applying this after getting out of the shower and it has made a HUGE difference in my dry skin. I can't even begin to describe to you how silky and fantastic the texture is. It doesn't leave a greasy residue and instantly melts into the skin and seals in hydration. My skin has never felt softer and I know it's all because of this miracle worker! The body enrich is great for all skin types, including sensitive skin.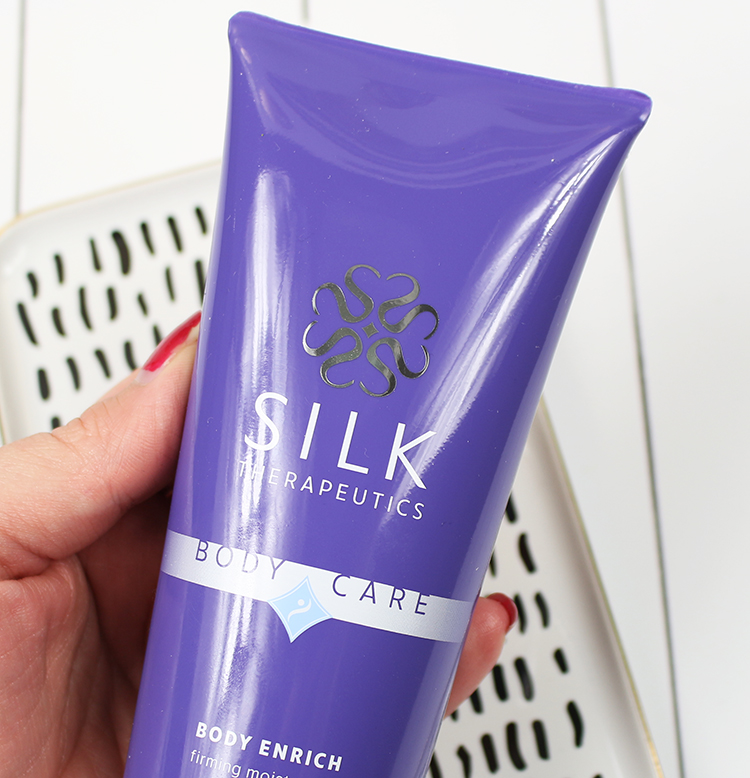 I highly recommend picking up Silk Therapeutics Body Enrich.  You get a TON of product for it's retail value of $42. (6.8oz) It has totally changed my body care game and I am ready to say bye bye to dry skin this Winter! Pick up your own Body Enrich HERE
Social Media : Facebook | Twitter | Instagram
*Sponsored by Silk Therapeutics. All opinions are my own*