Post sponsored by Mirum Shopper but all opinions are my own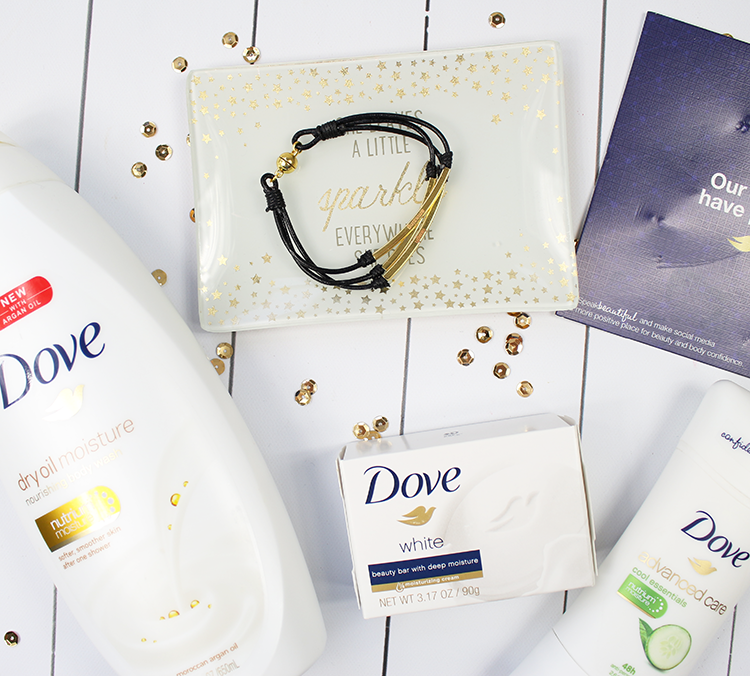 When you have a blog, you are choosing to put yourself out in the online community of social media. There are good days and there are also bad days. I have had my share of bad blogging days before (and still do!) Not everyone is going to like you and that's ok. It's true that some corners of social media (and the internet at large) can make us feel less-than-amazing sometimes. I have been called horrible names, been accused of things and just had to deal with so much negativity. Not fun at all. Did you know that 52% of girls think that negativity they see online damages their confidence? *2016 Dove Study, learn more on Dove.com/Selfesteem. It's important to remember that our words have power – and now, there's a great way to remind ourselves, thanks to Dove.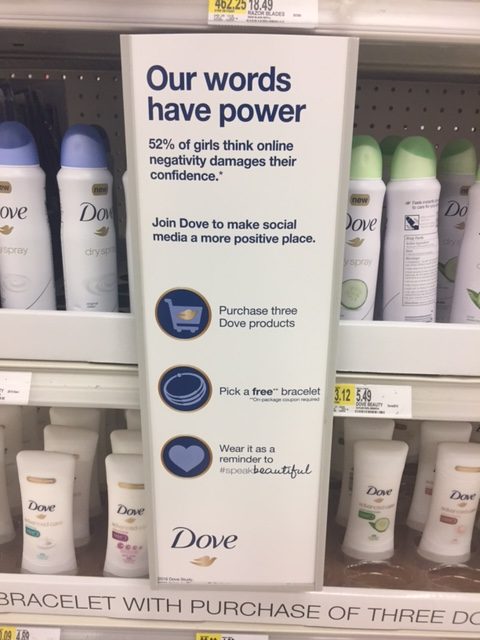 Dove is encouraging women and girls to change the conversation and make social media a more positive place for beauty and body confidence. It all begins when you head to Target, and pick up three of your favorite Dove products to get a free #SpeakBeautiful bracelet.
Every time you type, you'll look down and be reminded to put a positive message out there! It's a beautiful thing. Our words have power. Choose Dove and support building self-esteem in 20 million girls by 2020.  Head to your local Target and pick up 3 of your favorite Dove products and wear this bracelet as a reminder to #SpeakBeautiful on social media.
If you have Twitter, do the Dove #SpeakBeautiful effect like I did below. RT the following tweet and Dove will respond with a link to a microsite to receive your analysis: https://twitter.com/Dove/status/708744741085642753?ref_src=twsrc%5Etfw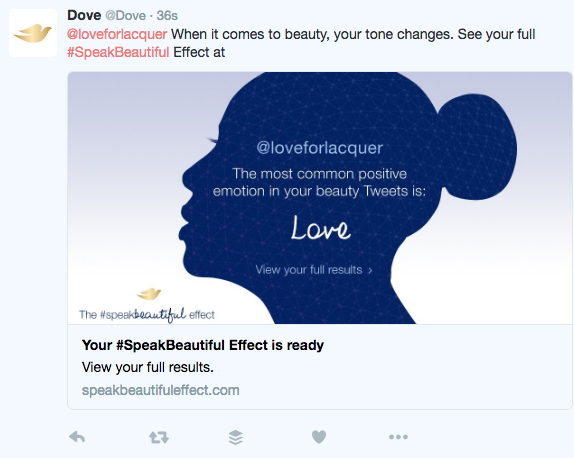 Be the change and make social media a more positive place for beauty and body confidence.. Head to Target today and #SpeakBeautiful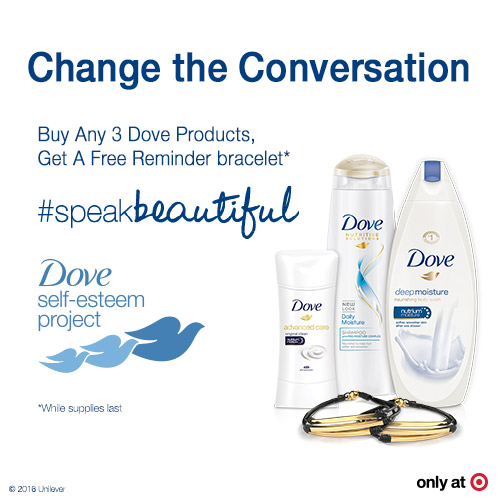 Post sponsored by Mirum Shopper but all opinions are my own