Post sponsored by Mirum Shopper but all opinions are my own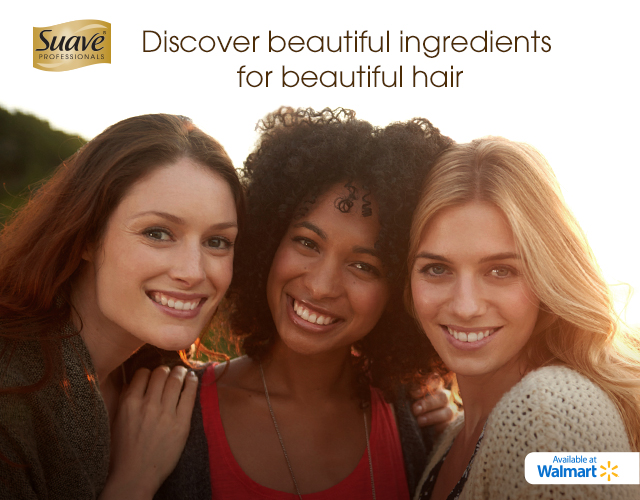 Calling all Moms! You know as well as I do, we tend to put our family before ourselves. I'm notorious for neglecting to take care of my own needs, including taking care of my hair. That's why I am so happy that I can get salon quality hair by just heading to my local Walmart. It doesn't matter what hair type you have, Suave has something for everyone that will best fit your hair needs.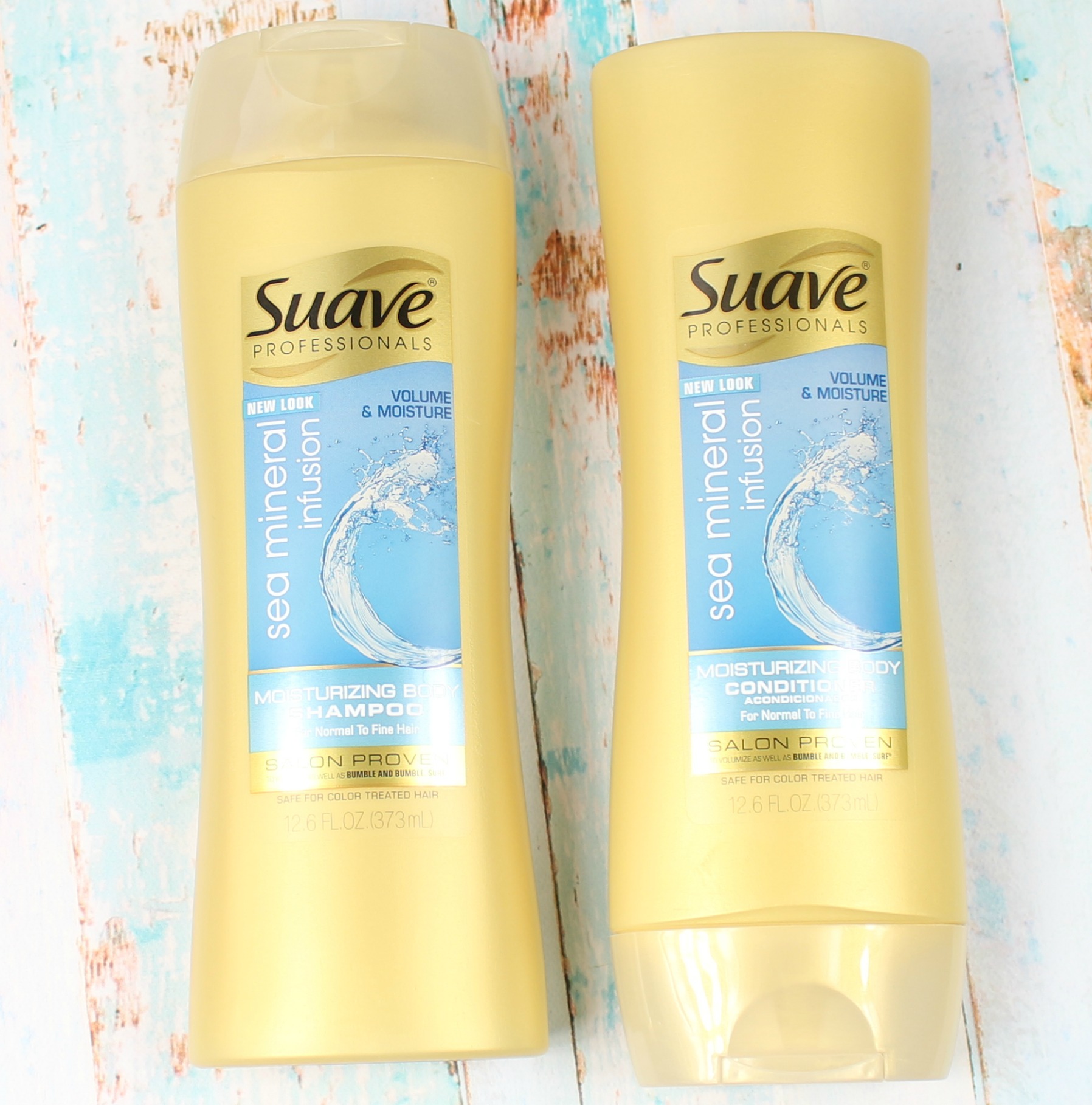 My go to Suave Professional shampoo & conditioner is the Sea Mineral Infusion line. Not only is it infused with a blend of rich minerals from the sea, but it also gives my hair buoyant body without compromising on moisture. My hair has never been softer and easier to style on a daily basis.  If the sea mineral infusion line isn't for you, Suave offers a variety of products to help create beautiful hair.
For Shine – Moroccan Infusion Shine 
Infused with Moroccan argan oil, our Shine Shampoo & Conditioner System provides your hair with: noticeable shine, long-lasting conditioning, and luxurious fragrance.
 For Strength – Biotin Infusion Strengthening
Infused with B7 Biotin, a fortifying vitamin known for its superior hair strengthening benefits, this range reduces breakage by 95%* for dramatically less hair fall.
For Damage – Coconut Oil Infusion Damage Repair
Infused with pure coconut oil, known as a natural moisturizer, this range visibly repairs damage without weighing hair down.
Claim: Salon proven to repair damage as well as Ojon® Damage Reverse® products. Ojon® and Damage Reverse® are registered trademarks of Origins Natural Resources Inc.
 For Smoothing – Keratin Infusion Smoothing 
The Smoothing Shampoo and Conditioner contains keratin and gently cleanses and seals your hair cuticles for frizz control for up to 48 hours and smooth and manageable hair.
Suave is proven to work as well as salon brands and with the ingredients featured in the Suave Professionals products, your hair is going to look amazing.  plus, they are affordable and can be purchased at your local Walmart.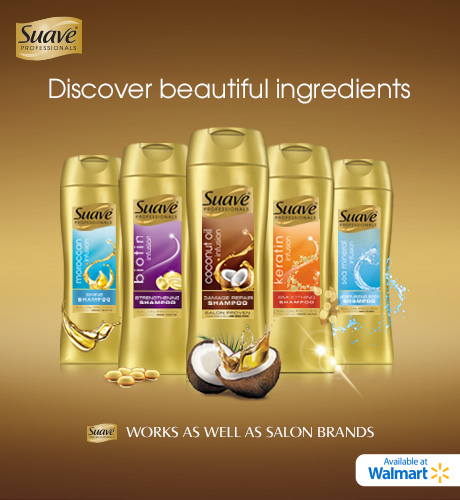 Which variety works best for you? Check out the full line-up, available now at Walmart.
Post sponsored by Mirum Shopper but all opinions are my own